Details

Written by

Gordon Prentice
Julie Cochrane, who died last Thursday, was a key figure in saving Newmarket's historic Main Street from developers. She was the founder and driving force behind the citizens' group "The Heart of Newmarket" which successfully persuaded the Council to reject hugely controversial plans to redevelop the Clock Tower and demolish historic commercial buildings on Main.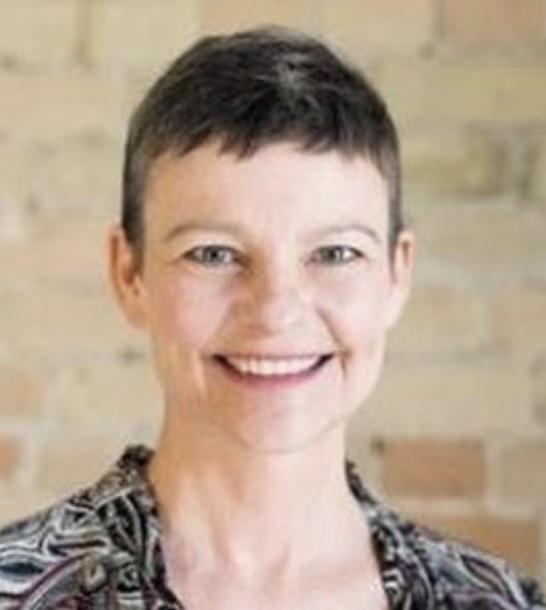 That she did all this (and more) while battling cancer was truly remarkable.
I recall the first time I met her, sitting on the porch of her beautiful Botsford Street home, on a warm summer evening in 2016. The dog was sprawled over my feet as if we were old friends. This was often the place where she discussed plans for saving the old downtown. She was always enthusiastic and fizzing with ideas – some more practical than others! I suggested it was not a good idea to march on the Deputy Mayor's house.
I came away with a plate of butter tarts from the Maid's Kitchen.
Julie was a great motivator and good at getting the best out of people, coming up with long lists of things to be done – and allocating tasks if required. With her laughing smile and hallmark optimism she had the knack of making things happen.
Julie was, of course, President of the Newmarket Group of Artists for many years and I saw her as a supremely creative person with great marketing flair – whether it was her design for the new Heart of Newmarket T shirts or her achingly funny campaign cartoons which were mini works-of-art in themselves.
Julie's obituary in the Era newspaper paints a picture of a warm and engaging woman, surrounded by friends and family, who lived a fulfilling life but one that was cut short.
This Chinese proverb often featured at the bottom of her emails:
"One generation plants the trees; another gets the shade."
This email address is being protected from spambots. You need JavaScript enabled to view it.
Details

Written by

Gordon Prentice
Former Newmarket Mayor Tony Van Bynen has been given a deadline of 9 October 2019 to tell York Region if he has any objection to their releasing to me the letter in which he claimed a severance payment of $67,068.33.
Van Bynen had already received a severance payment of $95,671 from the Town of Newmarket.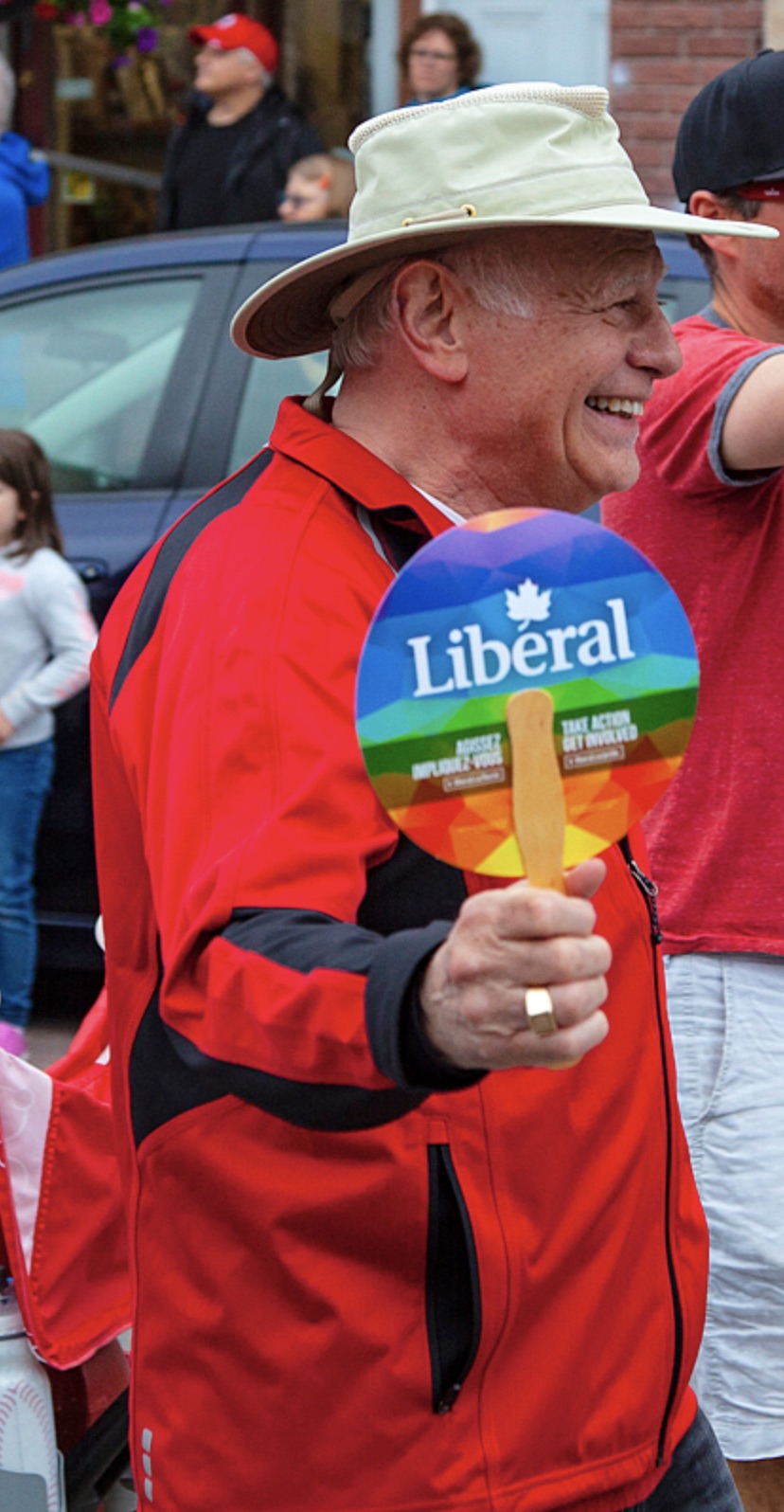 The 69 year old Van Bynen did not seek re-election in October 2018.
In a letter to the Regional Treasurer Van Bynen asked for the payment to be deferred until 2019. When I met him at Tim Hortons on 13 September 2019 I asked why he did this. Was it to escape public scrutiny? If the $67,068 had been paid in 2018 it would have been publicly reported in March 2019.
Tax planning purposes
Van Bynen told me he asked for the deferral "for tax planning purposes".
The money was duly paid by the Region on 24 January 2019.
When asked by the press in June 2019 about his $95,671 severance payment from the Town of Newmarket he made no reference to the other one for $67,068 from York Region which had been paid into his bank account five months earlier.
My Freedom of Information Request to York Region asks for sight of the letter from Van Bynen claiming the severance payment and for any documents about this from the Regional Treasurer.
Deadline for objections
York Region has told me my request for the disclosure of the records "may affect the privacy interests of a third party" (ie Van Bynen).
The Region says:
"In accordance with the Act (the Municipal Freedom of Information and Protection of Privacy Act), a third party whose interests may be affected is being given the opportunity to make representations about the release of the records. They have been provided with 20 days to make such representations, with a deadline of October 9, 2019."
A decision will be made by October 20 – the day before the Federal Election - on whether or not the record will be released. But if Van Bynen does not raise any objections it is likely I will get the decision before then.
Openness and transparency
I hope Van Bynen agrees to the release of his letter claiming the cash. After all, down through the years he has always said he believes in openness and transparency.
We know the facts in broad outline. What we don't have is the letter itself.
The relevant sections of the Municipal Freedom of Information and Protection of Privacy Act are found at s14 and s21.
This email address is being protected from spambots. You need JavaScript enabled to view it.
Voters deserve facts
See also: Tony Van Bynen insists voters deserve the facts.
Details

Written by

Gordon Prentice
Full Disclosure: I've known Yvonne Kelly for many years. She has been active in the NDP and in community politics more generally for as long as I can remember. She was the NDP candidate in Newmarket-Aurora in the 2015 Federal Election.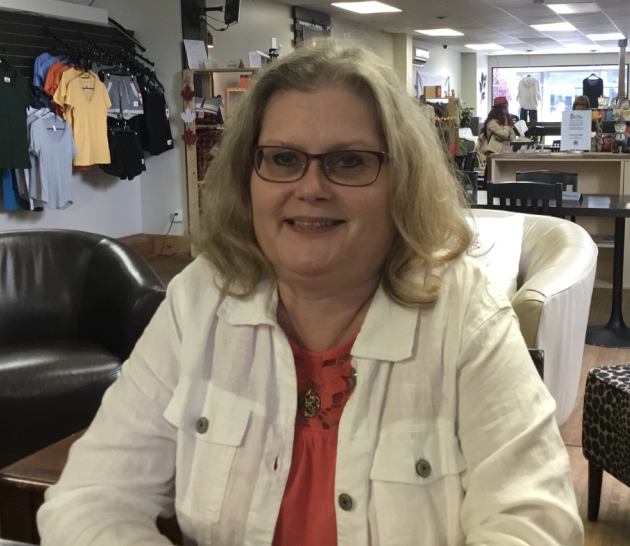 It's Tuesday morning and I am waiting for Yvonne to join me for a cup of coffee at the A Hui Hou Coffee Shop on Main Street South. It used to be a bookshop and, in the distant past, a Bowling Alley. They serve great coffee.
I am chatting to some people about this week's big event, the Candidates' Debate at the Old Town Hall in Botsford Street this Thursday (26 September 2019) from 7pm-9pm. It is open to all and is free. Climate change was the original focus but it will now cover pretty much everything.
Empty Chair
The Conservative candidate, Lois Brown, will be absent though I am told she was invited back in June. All the other candidates are expected to be there, leaving an empty chair for Lois in the hope she will have a last-minute change of mind and participate. I hope so.
Now I see Yvonne coming in and she joins the conversation. She is very much a "people person" and has an easy manner.
Her election calling card tells us she is a Community and Partnership Developer with the York Region District School Board and co-chairs the Region's Social Planning Council. She also chairs the Social Planning Network of Ontario.
Election platform
But I already know all that. This morning I hope to find out how comfortable Yvonne is with the NDP's election commitments which are bold, wide-ranging and expensive. How they are going to be paid for? (The Parliamentary Budget Office costs the Parties' election proposals.)
And, crucially, what are the key issues for voters here in Newmarket-Aurora?
We talk about the forthcoming candidates' debates at the Aurora and Newmarket Chambers of Commerce. Sure, she will be talking to people who run businesses but she says they wear other hats too. Maybe they are parents with children in school. Or have health issues. She believes we should be wary of putting people into silos – business people have lives outside their businesses. I get the feeling she will be coming out fighting in the Chamber debates, calling on the business community to look at the bigger picture.
Everyday Canadians
I point to the NDP leaflet in front of me which talks about "everyday" Canadians and ask her if she is one. She laughs. Yes. It is shorthand for people who sometimes struggle to make ends meet and don't have a fortune to fall back on. She says $70,000 a year in York Region doesn't go far if you have to spend 30%-40% of your income on housing.
Affordable housing is one of the big issues in this election and I press her on the NDP's commitment to tackle the housing crisis. They say they will do this:
"by taking on the money launderers and real estate speculators, making it more affordable to buy or rent. And we'll make sure Ottawa is in the business of building affordable housing again – across the country".
But how exactly will this work in practice? By having a national housing strategy. She says that's nothing new. Canada used to have one.
Back to the future? I suggest. And she laughs.
Affordable Housing a top priority
She talks about the difficulties of finding an affordable place to stay if you are in precarious employment. About young people "couch-surfing". About the difficulty of getting by on the minimum wage.
I remind her what former MPP Chris Ballard said during the last provincial election; that people on the minimum wage don't keep their money off-shore.
She agrees. They spend what they earn, locally.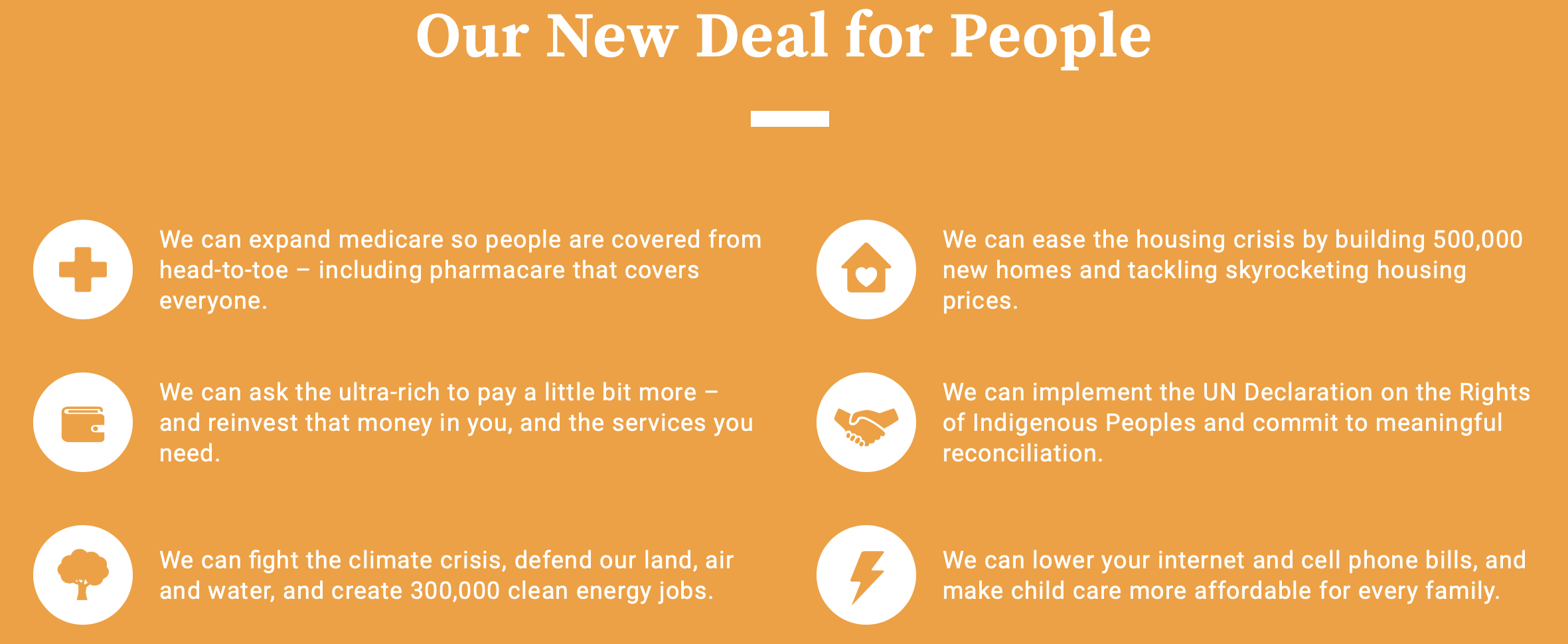 I point out the arresting statistics in this morning's Toronto Star. In 2016, the 87 richest families in Canada had a total net worth of $259 billion. This is nearly the net worth of every person living in Prince Edward Island, New Brunswick and Newfoundland and Labrador put together. I ask if she is in favour of a wealth tax – she is - but I suggest it could be known by another name that wouldn't scare the horses, perhaps "hyper-wealth tax". It would only catch people who are stratospherically wealthy.
The argument that the hyper-rich would leave a safe rule-of-law country like Canada for somewhere more amenable is, at least to me, completely bogus. The list of attractive alternatives to Canada is very short.
Like the Green's Walter Bauer, Yvonne says it is time to crack down on the tax evaders.
She talks about the difference between "spending" and "investment" and how the word "taxation" is so often viewed as a bad thing. She says people and parties on the right have been very successful in persuading people that tax is a four letter word. Tax cutting is portrayed as a good thing - even if it means underfunded public services with needs going unaddressed and unmet, costing us all more in the long term. She reels off a list of examples.
Pharmacare
I suggest people have got to feel they have a stake in social programs if they are going to support increased spending. People who are moderately well-off may feel the NDP spends too much time talking about people who are not like them. She says that's why universal programs like Pharmacare – a centrepiece of the NDP platform - are so important.
Yvonne grew up in Saskatchewan, in and out of hospital all the time with asthma. She knows from personal experience the importance of high-quality healthcare for everyone, when they need it.
Elections are dominated by the polls, who is up and who is down, and the narrative that creates. There is a two-horse race between the Conservatives and the Liberals and then there are the also rans, the Greens and the NDP. Given that reality, how do the smaller parties capture public attention and break through?
She says she is in the election to win, reminding me that in last year's provincial election in Newmarket-Aurora the NDP took almost a quarter of the vote, coming second with the Liberals trailing in third place.
Yvonne says the NDP program looks ahead 10-15 years. Obviously, there are commitments for the here-and-now but they are also looking "generations out".
Now we are on to climate change and its imperatives. We talk about the riveting speech by the Swedish 16 year old, Greta Thunberg, at the United Nations.
Jagmeet Singh
I ask Yvonne if Jagmeet Singh pulls his punches just like all the other politicians. Yesterday I heard him promise no new pipelines without buy-in from the Provinces – even though pipelines which cross provincial borders are a clear Federal responsibility. I suggest this is like Justin Trudeau refusing to take action on handguns, passing the buck to cities to impose their own restrictions. (If they are allowed to by their own Province.)
Yvonne looks disappointed and nods. She didn't see the clip but heard others talk about it. I sense there will be more to come on this.
It's not just about Party leaders
We tend to think of election choices in terms of the Party leaders and their programmes for Government. But local candidates can make a difference.
Elected officials have name recognition. Lois Brown has been around for years. Tony Van Bynen, who joined the Liberal Party a few months ago, was Newmarket's Mayor for over a decade. But is being an ex-MP or an ex-Mayor enough? Aren't there other factors that are more important than just being a name?
Is the candidate enthusiastic, energetic, persuasive with a coherent approach that is thought-through?
Can you trust them to do the right thing?
This email address is being protected from spambots. You need JavaScript enabled to view it.
Update: And here is Newmarket Today's interview, published on 25 September 2019.
Details

Written by

Gordon Prentice
Read this first. This morning, Saturday 21 September 2019, I met the Conservative candidate for Newmarket-Aurora, Lois Brown, for the very first time. The main take-away is that she has removed 8 unlawful election signs which were placed on regional roads in defiance of a York Regional Council By-law which states, unequivocally, that election signs on regional roads should not be put up before Monday 23 September 2019. So far as I am aware, the Liberals and NDP have obeyed the by-law to the letter. What happens next is a matter for York Regional Council and, quite possibly, the Courts. Now read on...
20 minutes at the Conservative HQ at 120 Harry Walker Parkway North
This must be what speed dating is like.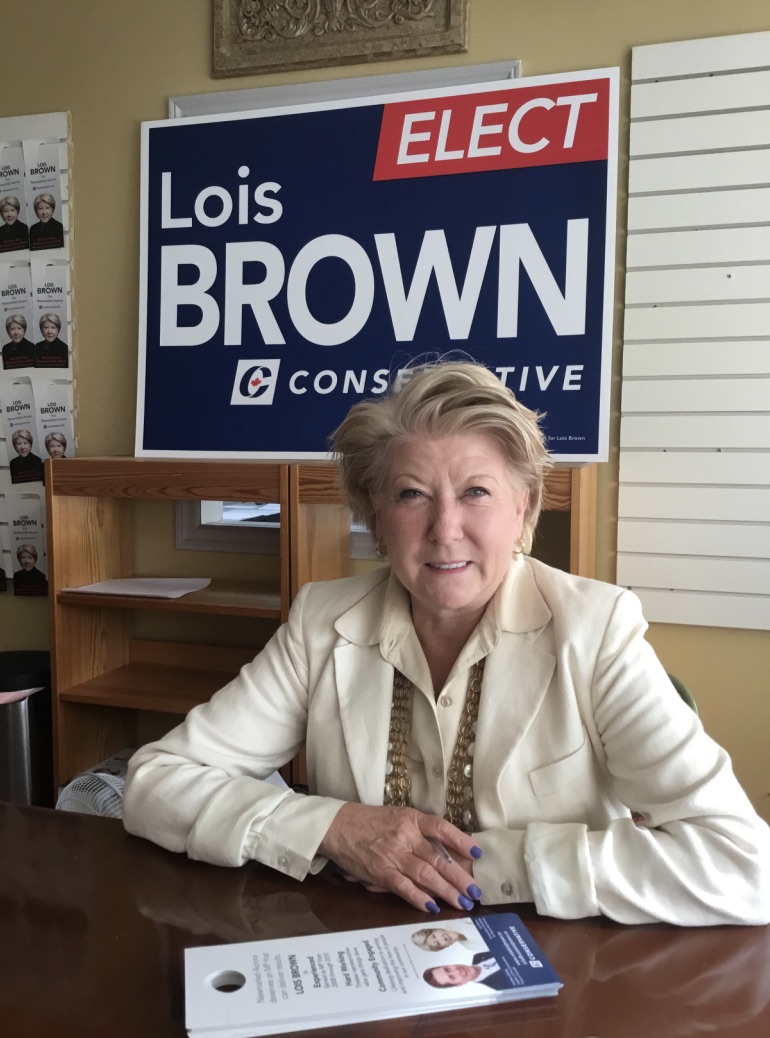 I've been given 20 minutes with the former MP for Newmarket-Aurora who wants to win her old riding back.
I hope we can hit it off.
Campaign manager, Peter Seemann, her chaperone, is on her right. It is 9.30am on Saturday morning.
I start by congratulating Lois on having such loyal staff. I tell her Matt Buist, the volunteer director, called me out of the blue to take issue with my description of her as "listless and invisible".
We all laugh! Much amusement.
Why do you want the job... again?
But I want to know why Lois, at 64, wants to return to the House of Commons. What was the highpoint of being an MP? And why do it again? I tell her that I must be one of the very few people in Newmarket-Aurora to have read every word she uttered in the Chamber of the House of Commons. I sound like the school swot.
Lois reels off her long list of achievements. He involvement in international development issues, maternal health, meeting the Pope and so on. She tells me she has three rosaries blessed by the Pontiff. She gives two away but treasures the third which she keeps. I ask if she is a Catholic. No.
Politicians who want to get back into the Commons usually explain it away by saying there's unfinished business. And I guess that's true of Lois Brown too. She obviously found being an MP very fulfilling.
Lois and her largesse
Now I turn to Newmarket-Aurora and she rattles off a long list of infrastructure projects where she was instrumental in getting the funding. She lists Riverwalk Commons and the Old Town Hall – but wonders why the cost of renovating the historic building came in at way over budget. I say it was the foundations. She says she got funding for the Town's new maintenance facility and hesitates as she tries to remember what it is called. "Bob Shelton" I suggest.
Now Lois is on a roll telling me what's she has done for the area.
Whoa! I say. I am getting the stump speech! I glance at my watch. Time is running out and Peter is counting down the minutes and seconds.
I want to talk about climate change. Lois is in favour of pipelines. She says it will take time to get away from fossil fuels. Technology will provide an answer in due course and she makes a glancing reference to solar panels.
I tell her I don't want to put words into her mouth but is there a climate emergency? Yes or no?
That is not a word Lois would use but she concedes the climate is changing.
I now ask her about something she said in the House of Commons back in 2014 about tackling climate change. She said consumers should reduce consumption by one third - of food, of heating in the home and of transportation. I ask if this is remotely feasible in Canada with its freezing winters.
She says I am taking her remarks out of context and I move on.
No show at debate on Climate Change
I ask if she is going to the debate on climate change at the Old Town Hall this coming Thursday, organised by Drawdown. I think I've crossed a line. Peter, quick as a flash, butts in and says there is another event on so she won't be there. Ahhh!
Now we are talking about Lois' time on the Transport Committee and whether we can expect hi-speed rail in Canada anytime soon. She gets in a dig about Obama who talked about high speed rail hubs in Atlanta, New York and somewhere else but nothing materialised. She tells me she looked at bringing hi-speed rail to Canada but it would cost a fortune.
Now the clock is ticking down and I am beginning to panic. I've still got so much to say.
Guns
I open my Globe and Mail and spread it out on the table in front of us. The front page has a photo of a handgun with the headline: Off Target.
I ask if she is in favour of banning assault weapons, just like the Liberals. She says:
"Assault rifles are already banned."
No they are not, I say.
I point to the Globe and Mail:
"The number of gun deaths across Canada has skyrocketed. The Liberals have proposed a ban on assault-style rifles, but a year-long investigation shows that won't solve the problem."
I open the centre pages and point to the graphs showing the extent of the problem. I remind her the Globe and Mail is a conservative newspaper hoping that might make a difference.
It doesn't.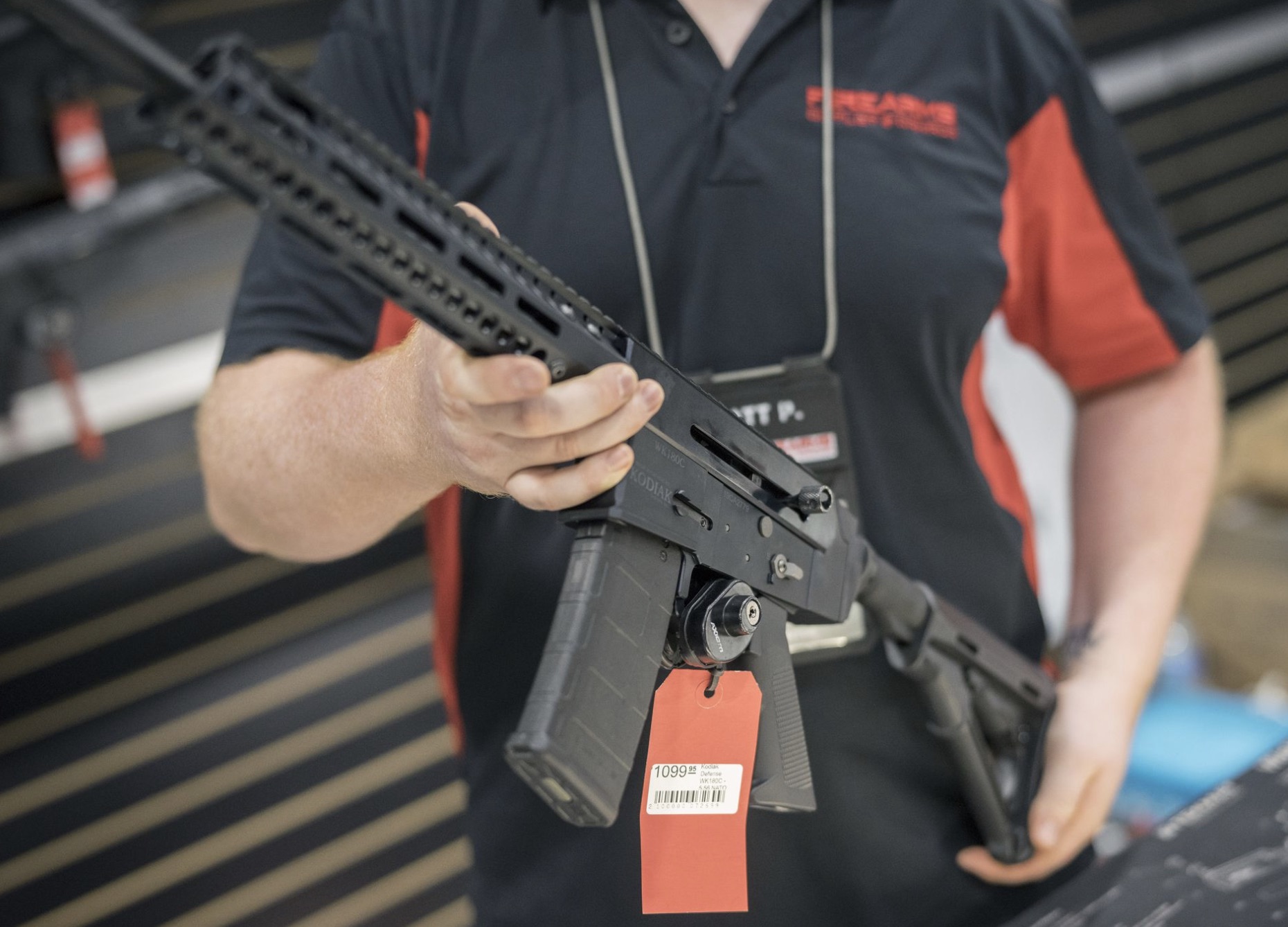 I am left wondering why Lois chooses to misunderstand the law on firearms. She is adamant I've got it wrong. I don't want to split hairs. We are talking about semi-automatic weapons that can kill lots of people. (See note 2 below)
What about handguns? She is not in favour of a ban. The problem is not with legal handgun owners but with the others. It is the usual Conservative script. I am disappointed but not surprised.
ELECT Lois Brown: 8 signs come down
I am almost out of time but I've gotta ask about the "ELECT Lois Brown" election signs, the issue of the moment.
Before Lois has a chance to open her mouth, her chaperone intervenes. I get a long explanation of what happened when. The phone calls. The emails. The detailed explanations of what happens elsewhere.
Yes. Yes. Yes. I say, impatiently.
But what about the email from the Regional Clerk, Christopher Raynor, reading the Riot Act, which went to all candidates on Wednesday 18 September 2019? He said no signs should go up on regional roads until 10am on Monday 23 September.
The chaperone tells me eight signs have now been removed but the others stay where they are. He says no more signs have been placed on regional roads.
And that's it. Just time to take a photo (top right).
Sunny ways
Now we are saying our goodbyes. This is when the other person's guard usually drops and I can sneak in a telling question. I suggest to Lois that Newmarket-Aurora, with its demographics and income, is really a Conservative riding. The Liberals won it in 2015 only on the promise of Sunny Ways.
No she says, it is a swing riding.
I tell her Newmarket-Aurora doesn't appear on the CBC's list of 60 ridings to watch. The look on her face suggests this is news to her.
Now she flashes a smile and says:
"I've knocked on 17,000 doors."
Phew! I am speechless.
I am tempted to ask:
"Can we meet again?"
But I am pretty sure she'd say no.
This email address is being protected from spambots. You need JavaScript enabled to view it.
Note 1: On 25 September 2014 Lois Brown told the House of Commons:
"Mr. Speaker, we are very proud of our record. We are a founding member of the Climate and Clean Air Coalition, which is focused on taking immediate action to address climate change. As a result of collective action by governments, consumers and businesses, Canada's 2020 GHG emissions are projected to be 128 megatonnes lower relative to a scenario with no action.
We are accomplishing all of this without a job-killing carbon tax, which would raise the price of everything.
It is the responsibility of each of us as consumers to make the right choices. As long as we continue to consume, the demand will be there for products to be made. I would encourage my colleague to think about reducing his own consumption by one-third of everything: one-third of the food, one-third of the heat he uses in his house, one-third of the transportation that he does. It is responsible consumers that are going to drive reduction and change the climate."
Note 2: There are three categories of firearms in Canada: Restricted: handguns, certain rifles and semi-automatics; Prohibited: certain handguns, fully automatic rifles, and sawed off rifles; and Non-restricted: standard hunting rifles and shotguns.
Note 3: Photo (above right) from today's Globe and Mail showing an WK180-C, an assault weapon made in Canada by Kodiak Defence Inc. "Semi-automatic weapons such as these have dominated Canadian governments' discussions about dangerous firearms, but according to data obtained by The Globe, they play little part in Canadian gun violence."
Details

Written by

Gordon Prentice
First things first.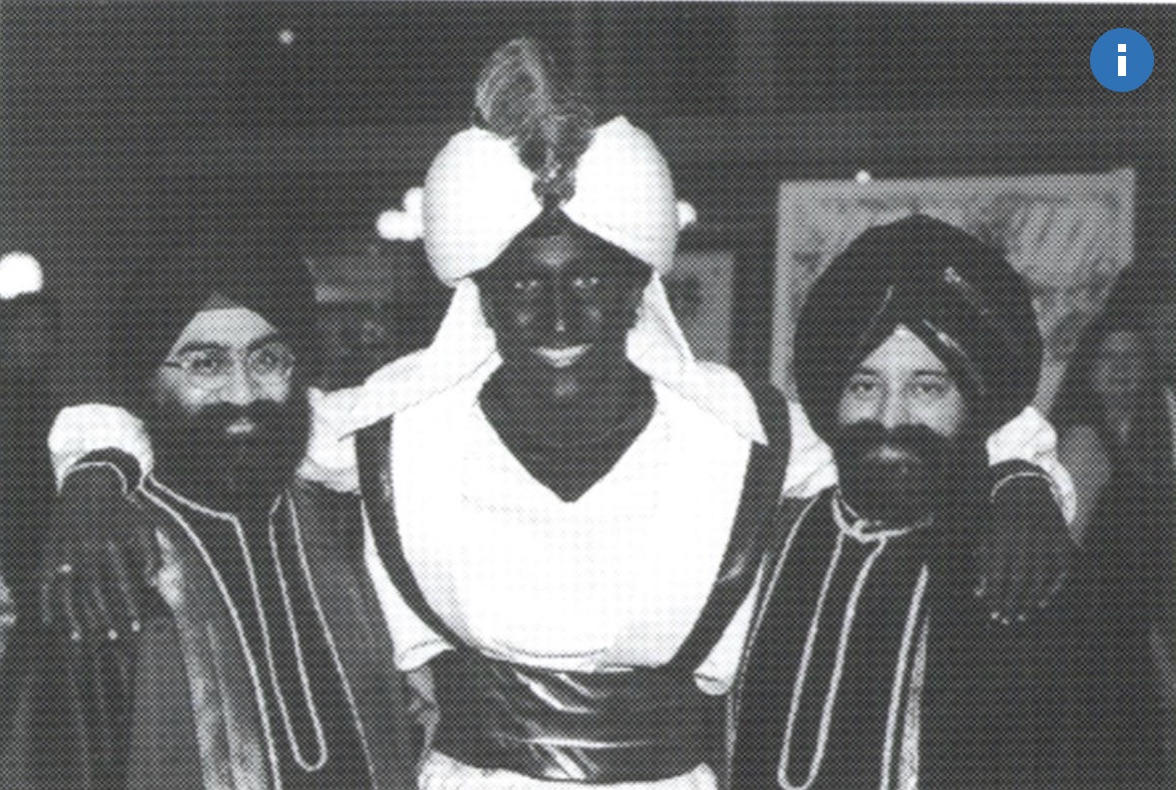 Do I believe Justin Trudeau is a racist? No.
Do I think he should have known better? Yes.
But when did Trudeau first realise that blacking up was racist? When did the penny drop?
We learn he began to view blackface as racist after becoming an MP - in 2008.
In 2001, the 29 year old Justin Trudeau felt comfortable blacking up as Aladdin.
Black and White Minstrels
The BBC's Black and White Ministrel Show ran from 1958-1978 when it was pulled from the schedules. A stage version ran in London until 1988. By then it was widely acknowledged to be racist.
I am a fairly recent immigrant to Canada. Most of my life was spent in the UK which has seen huge changes in its demography and in attitudes to race. What was deemed to be acceptable by the BBC in 1978 is absolutely unacceptable now.
So it is difficult to disagree with today's Toronto Star editorial:
"For Trudeau himself, it speaks to a lamentable lack of judgment, not just when he was a callow teen but as a grown man of 29 with a responsible job as a teacher of young people at a Vancouver high school. And for it to take place not in the dark ages of the 1950s or 60s, but as recently as 2001, when blackface was universally condemned as racist, is truly staggering."
Blacking up for Othello?
As it happens, I was in Stratford last week to see Othello, played superbly by the black actor Michael Blake.
Would Justin Trudeau, the drama teacher, have blacked up to play the part?
Indeed, should white actors ever play the part of Othello, the Moor?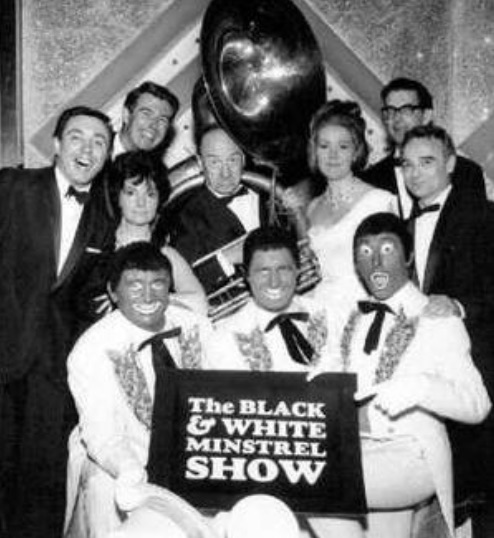 Of course they should. But they shouldn't black up.
To prevent white actors from playing Othello would be racism in reverse.
Impact on the election
So, will the revelations affect the trajectory of the election?
Yes.
We are all talking about race in Canada.
But will it affect the result?
It gives reasons for those who dislike Trudeau, or have reservations about him, to vote for another Party on the left.
But if Trudeau is re-elected, there are certain things he won't be able to say in future. He cannot camp on the high ground. In this I agree with the Star's Chantel Hébert.
On the world stage he will be a diminished figure.
This email address is being protected from spambots. You need JavaScript enabled to view it.
Update on 21 September 2019: Blackface has a long history in Canada. And this from the Globe and Mail. And here is an opinion piece in the UK's left leaning Guardian.