Details

Written by

Gordon Prentice
In 2018, 34.7% of voters in Newmarket cast a ballot in the municipal election. This year, it dropped to 24.8%.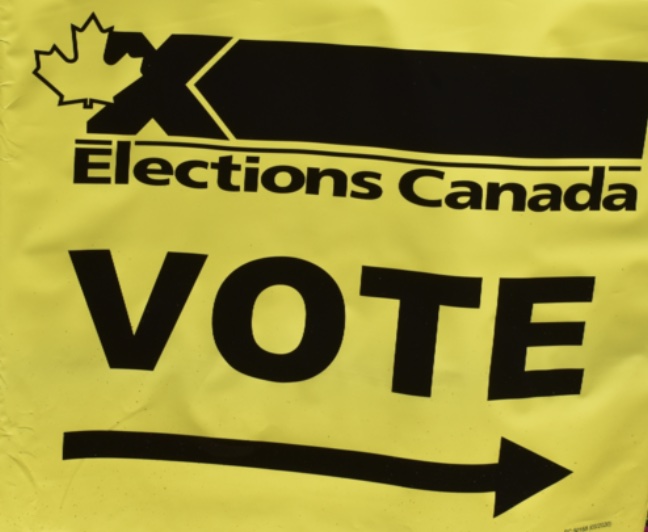 But Newmarket wasn't alone in posting these numbers. Low turnouts happened across the Province.
Should we just shrug our shoulders and consider this the new normal? What happens next time if turnouts continue to collapse and we are in the teens, not the twenties?
Perhaps the low turnout is a sign of voter contentment? This is what some would have us believe. A 14.8% turnout in Newmarket in 2026 (following the current trajectory) would be solid evidence we are all deliriously happy and content.
Boosting Turnout
People in Grey Highlands have been trying to boost turnout with mixed success. In this month's election it was 35% - much the same as in 2018.
Dave Meslin told TVO:
"…maybe a mistake was thinking that, after three years of having a disengaged population, you could suddenly just convince them to vote. I don't think a lot of people even know what city council really does. There's a really low level of civic literacy."
On the doorstep I found lots of people asking which Party I was from and I had to explain that the political parties don't organise at municipal level. There was a staggering amount of ignorance about the powers of the Regional Council and little appreciation of who does what between the two tiers of municipal government.

And, of course, there is always the churn of voters between elections. People moving out of Town and new people moving in. Voters' memories are short and appear to be getting shorter.
So, what is to be done?
I would bring back in-person voting to complement on-line voting. We still have in-person voting for Federal and Provincial elections. I met many people during the campaign who told me they would not vote because it was (almost exclusively) on-line.
A vibrant local democracy is more than the act of casting a ballot. It needs a supporting architecture – an engaged local press and media and election debates to generate the fizz and excitement to grab the voters' attention.
Election Debates
If I were Master of the Universe I would lay a duty on Municipalities to appoint an independent person/s to organise "official debates" at election time.
Municipalities already appoint independent people who operate at arm's length to carry our various roles. Ethics and Integrity Commissioners spring to mind.
What happens in future if Newmarket Chamber of Commerce decides not to organise a debate and the local media follow suit? We would be in the same situation as happened in this election.
There would, of course, be nothing to stop candidates from shunning debates but that could carry a penalty.
The recent Provincial election showed the PCs boycotting candidates' debates - including our very own Dawn "Corn Roast" Gallagher-Murphy. This was part of a considered strategy. They figured they had more to lose than gain by exposing weak candidates to public scrutiny in an election debate.
Social Media
If we do nothing, elections will be fought almost exclusively on social media where the message can be micro targeted, telling people what they want to hear. Incumbents will have had years to cultivate their on-line audiences.
We need a fundamental re-think of how elections are run and organised at municipal level.
The very significant costs of running present a formidable barrier to many people. They simply wouldn't countenance gambling many thousands of dollars running against an incumbent who was well known and dug-in.
One third of all Mayors in Ontario were returned unopposed.
Common Platform
And why should candidates be forced to run as "independents"?
Why can't like-minded people pool their resources and fight the election on a common platform?
Our current system is not working.
And I think we all know it.
Gordon Prentice 28 October 2022
From Newmarket Today: Newmarket has worst turnout in 46 years.
See also the Association of Municipal Organisations for statistics. The AMO estimates turnout Province-wide in 2022 was 33%.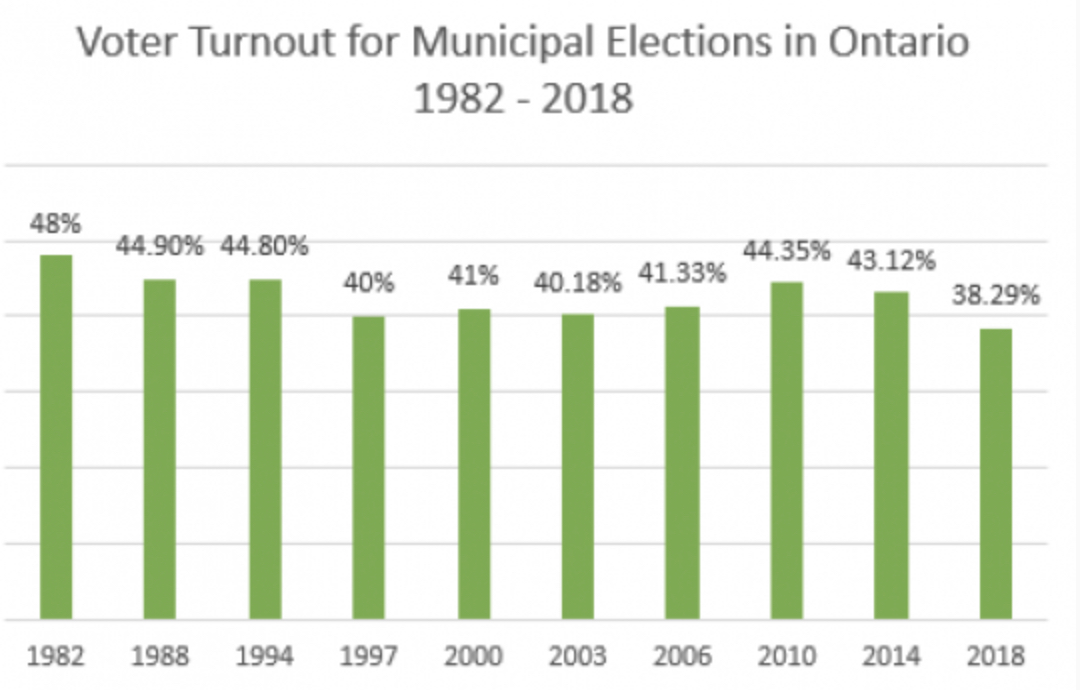 Details

Written by

Gordon Prentice
The new British Prime Minister, Rishi Sunak, will no doubt be long remembered as the first Hindu occupant of 10 Downing Street.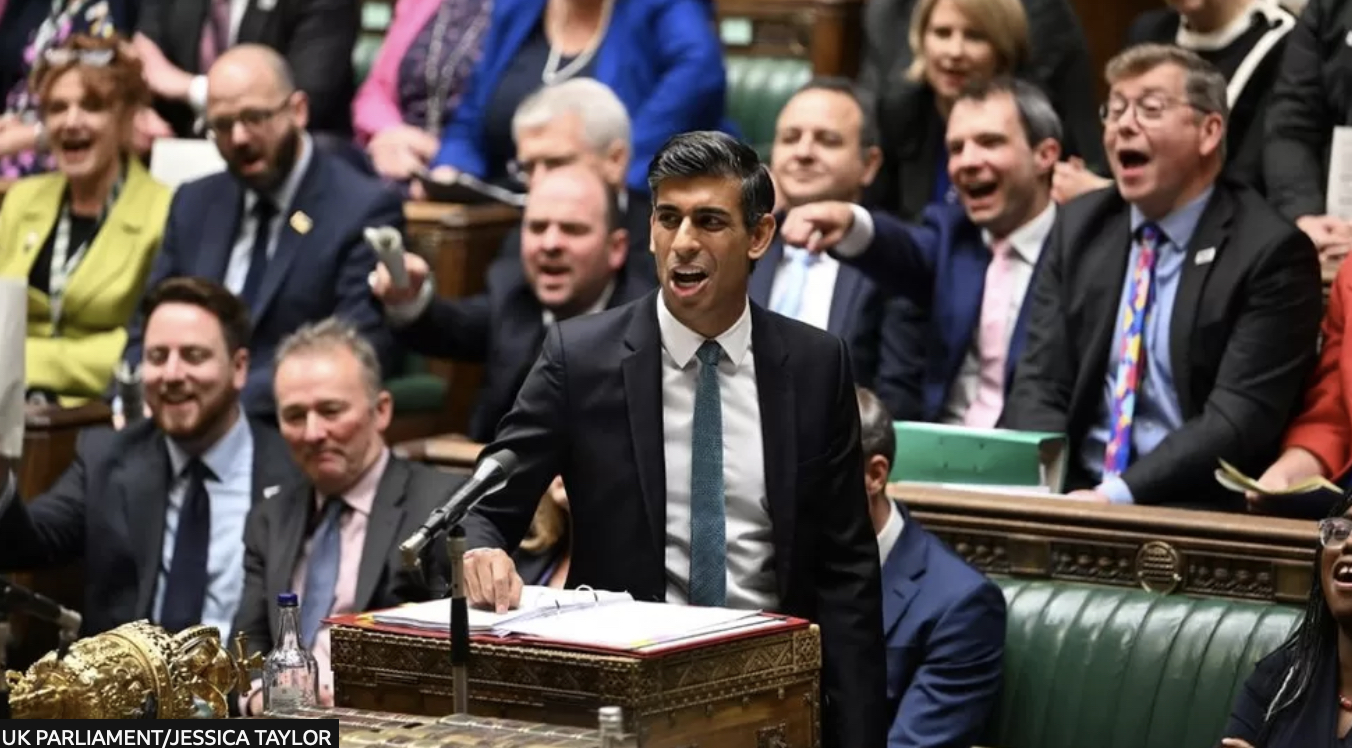 I am not concerned in the slightest with his religion only with his politics which leave me cold. (Photo: Sunak at PMQs earlier today)
At a garden party earlier this year, Sunak was caught on camera telling Conservative supporters in Tunbridge Wells – one of the wealthiest areas in the UK – that, as Chancellor of the Exchequer, he was responsible for undoing Labour Party policy which
"shoved all the funding (from central government) into deprived urban areas".
He promised to give more to wealthier parts of the country.
Rishi Sunak is the richest member of the House of Commons, probably by a very long way.
I don't have a problem with people making lots of money so long as they pay their fair share of taxes.
Sunak's wife, Akshata Murty, the daughter of an Indian billionaire, was a so-called "non-dom" until earlier this year.
She told the tax authorities she was "non-domiciled" in the United Kingdom, claiming her country of domicile and her true home was India.
This meant that while she lived at 11 Downing Street, at public expense as the wife of the Chancellor, she did not pay UK tax on her worldwide income only on the money she remitted (or brought into) the UK.
It is a common tax dodge used by the super wealthy.
Tax dodgers
My 2007 Freedom of Information request (lodged while I was an MP and answered in 2010) exposed Michael Ashcroft as a tax dodger.
Ashcroft, a multi-millionaire former Chair of the Conservative Party, was "elevated" to the peerage after promising to bring his tax affairs on-shore. He never did.
On 8 April this year the UK's Guardian newspaper reported that:
"Sunak was on Friday forced to confirm he had a US green card – meaning he had declared himself a "permanent US resident" for tax purposes for 19 months while he was chancellor and for six years as an MP."
It was an astonishing revelation.
Since becoming Prime Minister, Sunak has spoken about the enormous economic challenges facing Britain and the difficult choices that lie ahead.
But who is responsible for the dire situation in which the UK now finds itself?
The Ruination of Britain
Peter Oborne, a commentator who has written for many right of centre publications in the UK, pins the blame squarely on the Conservatives who have been in Government since 2010. In an essay in the New York Times last Friday "The Ruination of Britain" Oborne wrote:
"Until very recently the British Conservative Party was able to claim, with a great deal of credibility, that it was the most successful political party in the Western world.
The party of Benjamin Disraeli, Winston Churchill and Margaret Thatcher has governed Britain for most of the last 200 years. Through much of that time the Conservatives have been synonymous with good sense, financial sobriety and cautious pragmatism. Despised by progressive elites, allergic to ideology, provincial rather than metropolitan, the Conservative Party rejoiced in being the stolid party of the boring middle ground.
Not anymore. Today, the Conservatives are synonymous with chaos."
Brexit was sold to the British people by Boris Johnson on the back of a lie.
Johnson promised Britain would be more prosperous and influential outside the European Union than inside. It was a deception with far reaching consequences.
Mark Carney
The former Governor of the Bank of Canada and the Bank of England, Mark Carney, told Globe and Mail readers on 4 October 2022:
"Before the (Brexit) referendum was called, the British economy was 90% the size of Germany's. Today it is 70 per cent."
Average real wages are still below their level in 2007.
As Britain's economy falters and its influence in the world shrinks who bears primary responsibility for the calamitous decisions of recent years?
That's a question for Rishi Sunak.
Gordon Prentice 26 October 2022
From the Toronto Star 29 October 2022: UK's Sunak is unrelatable to many South Asians. With a net worth of £730M, he is a few hundred million pounds richer than the monarch.
Details

Written by

Gordon Prentice
The votes are in and counted and we bow the knee before the will of the people.
Tom Vegh is re-elected by 9,396 votes to my 5,455 on a turnout of 24.8%.
It's not even close. 63% to 37%.
I want to say a big public thank you to everyone who supported my campaign with their money and their time. And, occasionally, trenchant advice. The campaign was run on a shoe-string.
It probably cost about $7,000 with me contributing about half. The full details will be in the Financial Statement which I must file with the Town.
It was a huge learning experience for me. I enjoyed talking to people on the doorstep and came away with many memorable insights.
But, for me, the campaign never caught fire.
The candidates' debate
The most disappointing aspect was the absence of a candidates' debate which I believe would have been a game changer. It would have been captured on video and posted and shared on social media. It would have changed the trajectory of the election and got people talking.
But, looking back, I am happy with my campaign and its central theme.
Although he won the election Tom Vegh will in future be known as the man who was bankrolled and bailed out by people in the development industry.
I also exposed him as a serial liar, someone who cannot be believed. Most people would find that tough to take but for Tom Vegh it's water off a duck's back. For Vegh winning is everything, not doing things.
Eight years ago, Newmarket's Mayor, John Taylor, ran for Chair of York Regional Council. When he was called to speak from the podium his first words were:
"I am not going to win this vote."
And he didn't. But it was the right thing to do.
No regrets
In the same way I have no regrets about running and losing.
I did not want Tom Vegh to be acclaimed after all the damage he had done to our environment. The voters had to be given a choice.
I told people on the doorstep I didn't need the job.
Clearly, a majority of the voters agreed.
Gordon Prentice 24 October 2022
Details

Written by

Gordon Prentice
The weather this weekend is perfect for meeting people on their doorsteps.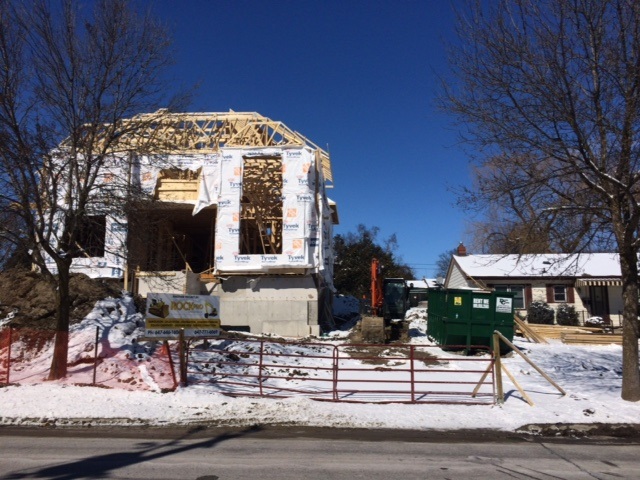 Blue skies and warm for this time of year.
I've just heard that turnout Town-wide has crept up to 15.18%. So I'm hoping for a surge in voting today and tomorrow when voting ends.
Turnout in 2018 was a less than impressive 34.7%.
I meet people who freely admit they vote in Federal and Provincial elections but pass on municipal because they figure it is less important.
I remind them that York Region's population is bigger than five Canadian Provinces and the Region delivers key services we all rely on.
A Ribbon of Red and Black
I am out with my little band of volunteers and we make a mark. A ribbon of red and black lawn signs now runs along Patterson and Elgin too.
There's no hostility. People are happy to talk.
I hear quite a few British accents from people who've been here for decades.
Even when people tell me they've voted, I linger to ask about their concerns.
On Elgin I meet one woman who is prepared to put me through the wringer.
She leaves the house and sits on a bench on her porch, peppering me with detailed questions.
I like that.
What would you do?
She tells me she knows all about Tom Vegh and the developers but what would you do about development in Town?
I mention the developers' strike. I say we must get apartments built on the Davis/Yonge corridors. And we must protect stable residential neighbourhoods from inappropriate developments.
I cite the so-called monster home at 1011 Elgin Street which triggered a review of the Town's policies on compatibility. (Photo: 1011 Elgin under construction with its Lilliput neighbour alongside)
After ten minutes of back and forth she says she voted for me. She says her husband has yet to vote.
Work on him, I say.
Gordon Prentice 23 October 2022