Details

Written by

Gordon Prentice
I don't know what to think about Toronto City councillor Jim Karygiannis (right) being removed from office because of campaign finance violations.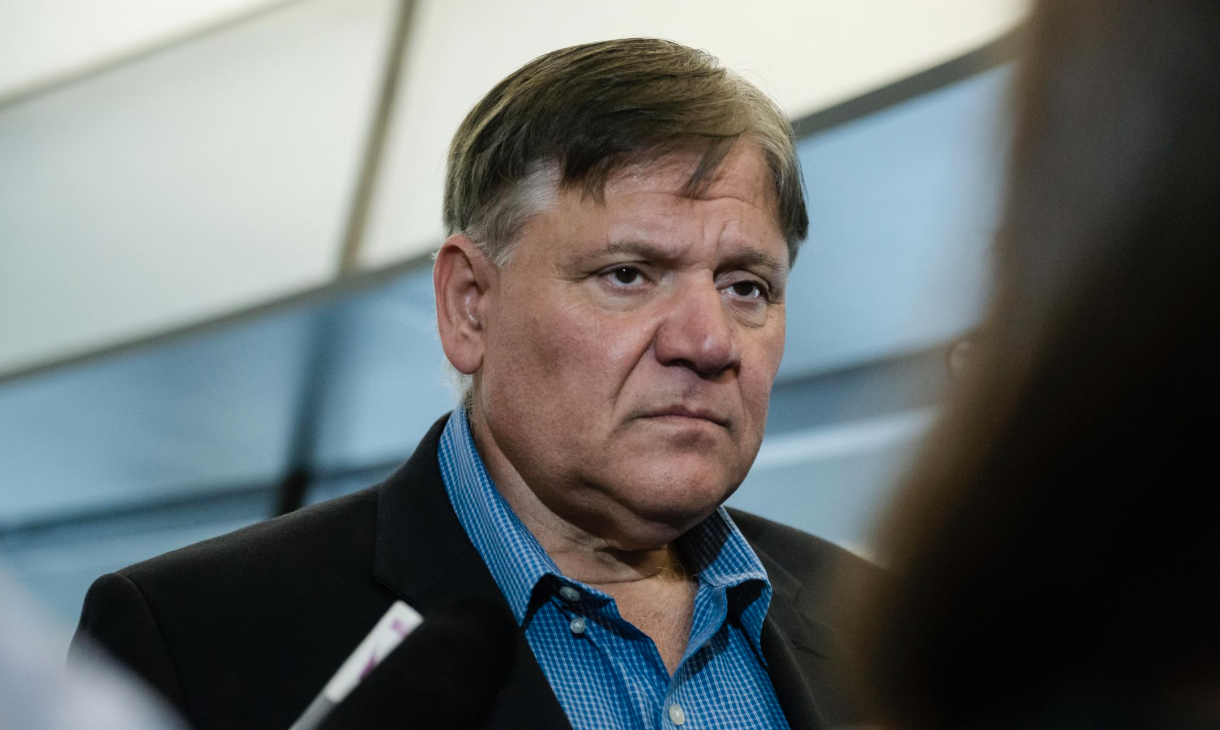 The Toronto Star quotes the City Clerk, Ulli Watkiss, saying he overspent the expense limit for "parties and other expressions of appreciation" by nearly $26,000. Here is the Notice of Default she sent to all members of the Council.
This morning I learn:
"Under the Act, every candidate is required to file a financial statement for the 2018 election. The Act allows candidates to spend a maximum amount of money in an election. For Ward 22 in 2018, that total was $61,207.95, with a maximum of 10% – or $6,120.80 – to be spent for "parties and other expressions of appreciation" after voting day. Mr. Karygiannis filed expenses under "parties and other expressions of appreciation" shows that he spent $32,083.50, which on its face exceeds the expense limit by $25,962.70."
It all seems to turn on an "appreciation dinner" in December, 2018, that cost $27,083.
That seems a lot of money for a dinner but what do I know? His supporters may have hearty appetites.
What caught my attention in the financial statement signed off by Karygiannis and his auditors was the eye-watering amount of campaign contributions – $320,818.
If nothing else, the (now former) councillor and MP knows how to raise cash.
I have no idea who these people are who contributed to Karygiannis's campaign but they seem to come from all over the GTA, not just Toronto and Scarborough.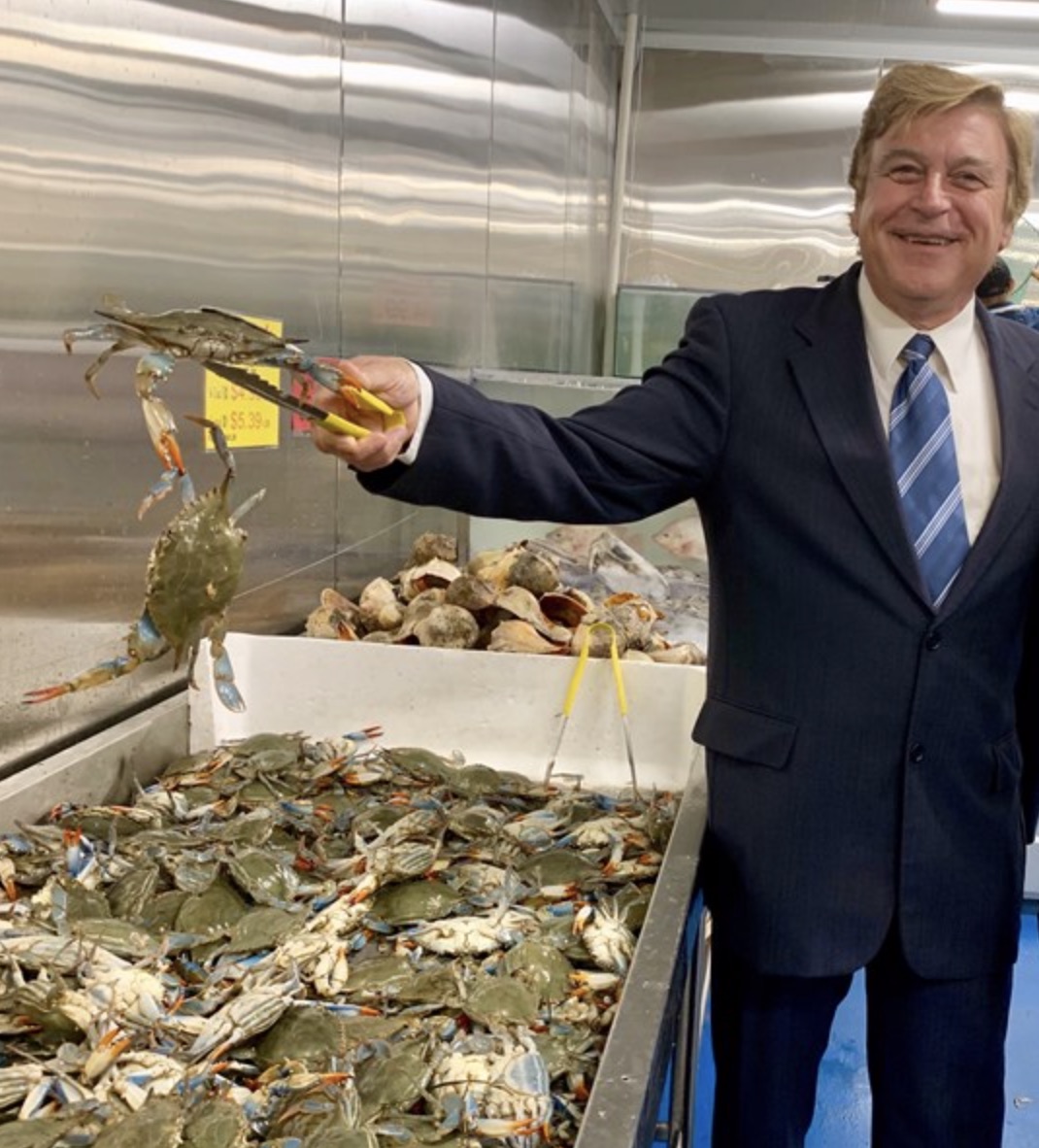 Developers' cash.
Anyway… This very strange story about Jim Karygiannis got me thinking about the kind of people who give money to help finance political campaigns. They are not all wierd. Over the years I have donated modest sums to candidates (and political parties) who share my view of the world.
Candidates are entitled to take developers' cash if they wish but that always leaves me feeling uncomfortable. The practice is legal and above board but I can't help wondering what's in it for the developers. Why do they do it?
Maybe they just want to support the democratic process. Hmmm.
Newmarket's Mayor, John Taylor, has publicly set his face against taking developers' money. In 2014 when running for York Regional Council he said he wouldn't take cash from developers. His then opponent, Darryl Wolk, wouldn't rule it out.
Our current Regional Councillor, Tom Vegh (right), has no qualms about taking developers' lucre. His financial statement filed on 27 March 2019 for last year's election shows he received $1,200 dollops (the maximum allowable) from a long list of developers including Sam Reisman from the Rose Corporation who built 212 Davis Drive. And there's Daniel Berholz who chipped in a more modest $1,000. Daniel was centrally involved in the planning of the King George School in Park Avenue. I got to know him a bit when I was following that saga. And then there's Jeff Kerbel who lives a million miles from Tom in Toronto's exclusive Bridal Path.
It is all in the public record. All perfectly legit.
But if I were running for public office I wouldn't take money from developers.
And then again, I very much doubt they'd offer.
This email address is being protected from spambots. You need JavaScript enabled to view it.
Update on Saturday 9 November 2019 from the Toronto Star: "The $27,000 dinner that cost Karygiannis his job"
Update on 11 November 2019: City of Toronto website explains what happens to any surplus cash: "If a candidate's campaign has a surplus remaining after contributions from themselves and their spouse have been refunded, the surplus must be paid to the City Clerk at the time the financial statement is filed. The surplus can be paid via cash, certified cheque or money order payable to 'Treasurer, City of Toronto'."
This means that any surplus goes in to an election reserve fund kept by the city. This goes towards the contribution rebate program which allows people to donate to campaigns and get a percentage of their donation back after the election. I am told the rebate program helps candidates to finance their campaigns and donors to assist them without paying the full cost. Karygiannis (and people with the same surname) contributed $12,549.44 to the campaign. So that leaves quite a chunk of change to be handed over as "surplus". The legal costs for the compliance audit amounted to a whopping $22,118.12 After bank charges, it looks like over $70,000 is going back into the election reserve.
Details

Written by

Gordon Prentice
Newmarket Today tells us that Bob Forrest's Main Street properties are now on the market – including the open space which the historic Simpson building used to occupy before it was unlawfully demolished. (photo: right)
I have just emailed the Mayor, John Taylor, to ask how this is possible.
As it happens, the Mayor was in touch earlier today to say a report on the demolition "is still some time away". It could be a month or more - taking us right into the Christmas season.
The Mayor says he will commit to putting it on a future agenda. He says he and staff have spoken to Forrest and that the Town continues to gather information to understand all the facts. He says heritage preservation is their top priority – and I have absolutely no reason to doubt that. This is the man who made Mulock Farm a top priority. The question, therefore, is what is the best way forward to protect what we have and to rebuild what we have lost.
The Mayor says he wants to bring the site and the buildings back into full productive use. That's good so far as it goes but it still leaves a lot of unanswered questions.
Questions awaiting answer
Why can't we have some kind of interim report before the next Council meeting on 11 November?
We know nothing about the modalities of the investigation. Why can't we be told?
Has the Town asked for - and received - anything in writing from Bob Forrest. Or if lawyers are sitting in on the exchanges. Or if Bob Forrest has made any kind of public statement. If not, why not? Or if the Town has a list of people it wants to interview. And, if so, if anyone has refused.
Has Bob Forrest provided everything the Town has requested?
Demolitions in Heritage Conservation Districts are, fortunately, relatively rare. But the Town should be checking the record on previous unlawful demolitions to see if they offer any guidance on the way forward.
Why didn't Bob Forrest inform the Town beforehand that he was going to demolish the old building? Why was the debris removed in record time?
What happened to the $100,000 and the May 2018 agreement
What is the state of the May 2018 agreement? Has any of the $100,000 been paid over? When does the Town expect to lift the Stop Work notice?
How many people does the Town have working on the issue?
There are a million unanswered questions.
People who campaigned for years to save the old downtown from the predations of Bob Forrest deserve more than being kept in the dark.
Personally, I think an interim report to Council on 11 November 2019 makes a lot of sense.
This email address is being protected from spambots. You need JavaScript enabled to view it.
Note: 184-194 Main Street South is an agenda item on tomorrow evening's Newmarket Heritage Advisory Committee but there is no written report.
Update at 18.00 on 4 November 2019: One of the realtors handling the sale, Joshua Campbell, tells Newmarket Today "the facade of the Simpson building was saved in the demolition, as had been required by the town". Really? How is this possible when we are told the building had to be demolished - without giving the Town notice beforehand - because it was unsafe?
Details

Written by

Gordon Prentice
I am not someone who is easily shocked but last week's special Audit Report on the housebuilding watchdog and regulator, Tarion, was truly jaw-dropping.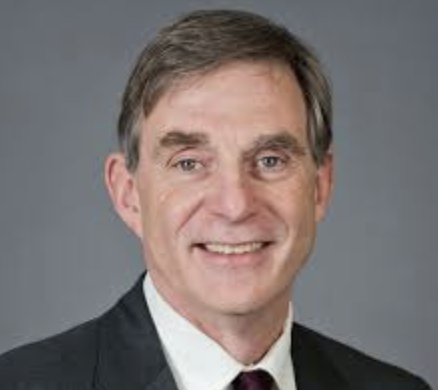 For Tarion, new homeowners with defective homes are less important than the builders responsible for the shoddy work.
The regulator had been flying under the radar for decades, largely, but not entirely, escaping scrutiny.
Then in March last year the Public Accounts Committee at Queen's Park unanimously agreed to ask the Province's Auditor General to investigate. And what a can of worms that opened.
The Auditor tells us that since 1976 Tarion has licensed homebuilders, ensuring they honour their warranties on new homes. Tarion supports itself through licensing fees from the province's 5,600 builders and registration fees on new homes. It registers about 60,000 new homes a year, and at the end of 2018 was responsible for overseeing about 380,000 homes still under builders' warranty.
In the pocket of the building industry
It is perfectly clear that Tarion is in the pocket of the building industry. They (Tarion) make it as difficult as possible for homeowners to get defects fixed within a reasonable time. They impose "unnecessarily narrow deadlines" for homeowners to act.
Something is seriously wrong if Tarion gets 70,000 requests for help from disappointed and aggrieved home buyers. Yet that's what happened last year.
The salaries and bonuses of the top people at Tarion do not appear in the Sunshine List. But we now know that the president and Chief Executive, Howard Bogach (right), raked in $681,616 in salary and bonuses last year. And for doing what?
He and his colleagues running the organisation scandalously received bonuses
"based, in part, on how well they kept a lid on payouts to new-home buyers".
Hardly surprising when the Ontario Home Builders Association was found to have a disproportionate influence over Tarion's decisions and operations.
The Auditor wants Tarion to
"tighten its processes for dealing with builders who repeatedly construct homes with major defects and those who refuse to honour their warranties."
Where is the list of jerry builders?
But where is the list of the jerry-builders who are happy to sell defective homes? I can't see it anywhere. Homebuyers – and the rest of us - need to see the names.
Tarion renewed builders' licences regardless of the seriousness of complaints made against them. Tarion say it is difficult to determine if a builder acts dishonestly or without integrity because they had no code of conduct to define those terms. Can you believe it? Why didn't they write one?
The audit team contacted our next-door neighbour, Bradford West Gwillimbury, amongst others. They found:
"limitations in (Building) Code inspections conducted by municipal inspectors whose role is to inspect new home construction and assess compliance with the Code."
and
"Tarion does not share with them any information it has about builders' non-compliance with the Code, even though such information could help them better plan inspections and target specific builders."
I didn't know that some municipalities don't allow their inspectors to climb ladders for safety reasons. Good grief! So how do they know that everying meets the Building Code? What about checking the roof?
On page 38 of the auditor's report we find the Ontario Builder Directory "compiled by Tarion for public use" is worse than useless.
Key information missing
There is nothing there about the number and percentage of homes constructed by builders which have major structural defects. There is nothing there about builders who do not honour their warranty obligations.
And so it goes on, a staggering condemnation of a regulator in bed with the industry it purports to regulate, shamelessly betraying the public interest.
The auditor's report has not, as yet, been debated at Queen's Park.
It deserves to shake the house building industry to its very foundations.
This email address is being protected from spambots. You need JavaScript enabled to view it.
Details

Written by

Gordon Prentice
The case of former York Regional Councillor Michael Di Biase, who was charged earlier this year with breach of trust and municipal corruption, goes to a Judicial Pre-trial at 9am on Thursday 9 January 2020.
These "pre-trials" are designed to make better and more efficient use of Court time.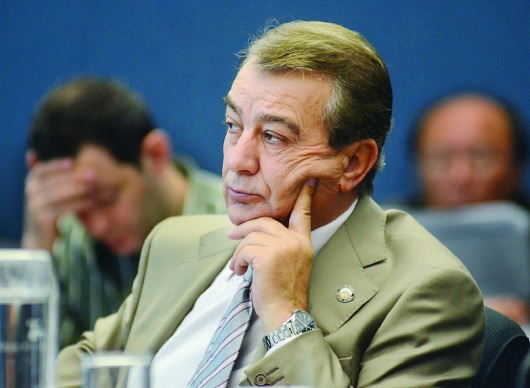 The Ontario Court of Justice in Newmarket heard today that the Crown would be presenting "lots of material" in its initial disclosure.
I don't doubt it.
In the spotlight
Di Biase, a former Mayor and Deputy Mayor of Vaughan, has been in the spotlight for years and was the focus of long running investigations by Integrity Commissioner, Suzanne Craig.
Di Biase was censured by his home council in Vaughan in 2015 and docked 90 days pay for improperly interfering in the tendering process. Despite this he continued to be paid his "stipend" by the ever-generous York Region where life continued as before.
A CBC investigation tells us the Police have been looking at the circumstances surrounding the construction of Di Biase's family cottage. The CBC says the Police
"turned up evidence he illicitly accepted an "advantage or benefit" from one of the biggest recipients of city construction contracts"
This email address is being protected from spambots. You need JavaScript enabled to view it.
Update on 6 February 2020: Di Biase convicted of breaching the Municipal Act and fined $5,000
Details

Written by

Gordon Prentice
Can the Town's oldest tree survive when over one third of its root system is paved over with impermeable asphalt?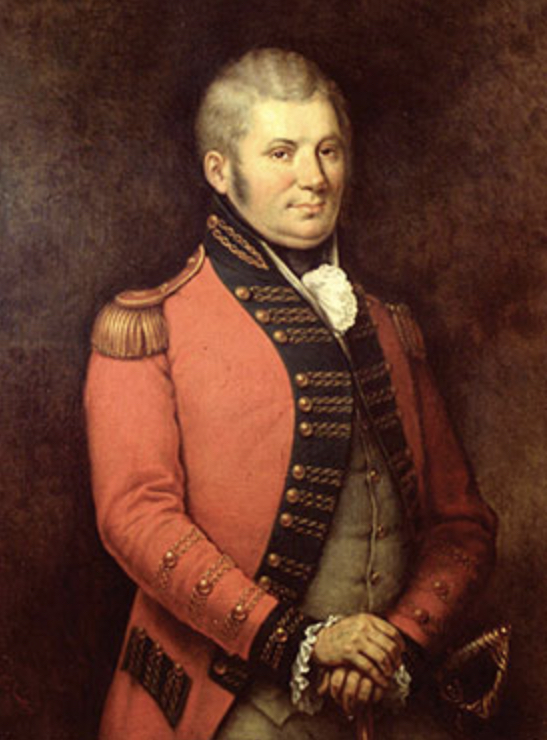 That is the $64,000 question.
In 2005 the Town designated the White Oak Tree in Botsford Street as being of historic value. Remarkably, this designation did not come with any kind of protection, the Town believing the old oak tree could look after itself.
The tree is certainly a survivor. It has been there on Botsford Street in the heart of the old downtown for more than 200 years. The Liberty Oak was standing when Lieutenant Governor John Graves Simcoe was making his indelible mark on Ontario. (Photo: right)
Starved of nutrients
In May this year the owner of a neighbouring property at 443 Timothy Street paved over his yard right up to the boundary fence, inches away from the old tree. He wanted to provide parking for his apartment building, not realising that this would dramatically reduce the moisture and nutrients absorbed by the old oak tree.
And that's where things currently stand. Everyone expresses concern but what exactly has happened after five months?
To be fair, the Town has ensured the tree has been sporadically watered and fertilised but the impenetrable asphalt carapace is still there, smothering the roots.
Emergency Powers
If I were Master of the Universe I would invoke emergency powers and dig up the paving. I'd put down honeycombed mats to allow rain and nutrients to permeate the soil while still allowing parking.
The Town's Zoning By-law 2010 stipulates there should be a 3 metre plant and vegetation buffer zone around the boundary of an apartment building with a R5 zoning designation – just like the one at 443 Timothy Street. However, this cordon sanitaire perversely does not apply in this case – just when it is most needed.
I am told it is all about "legal nonconformity".
443 Timothy Street was consumed by fire on 28 November 2012. What was left of the structure was demolished on 26 August 2013. Work started on the plot in 2015. The ground was excavated with heavy machinery and then levelled. By December 2015 the new building was being framed and, by the turn of the year, it had a roof. As I say, the land at the boundary line which had previously been porous was paved over in May 2019.
Grandfathering
The Town says the owner of the apartment building can pave over his land – despite the most recent Zoning By-law - because of "grandfathering" rights. This allows the owner to use the parking area without the required 3 metre buffer if the yard had previously been used as a parking area in a way that would not be permitted now.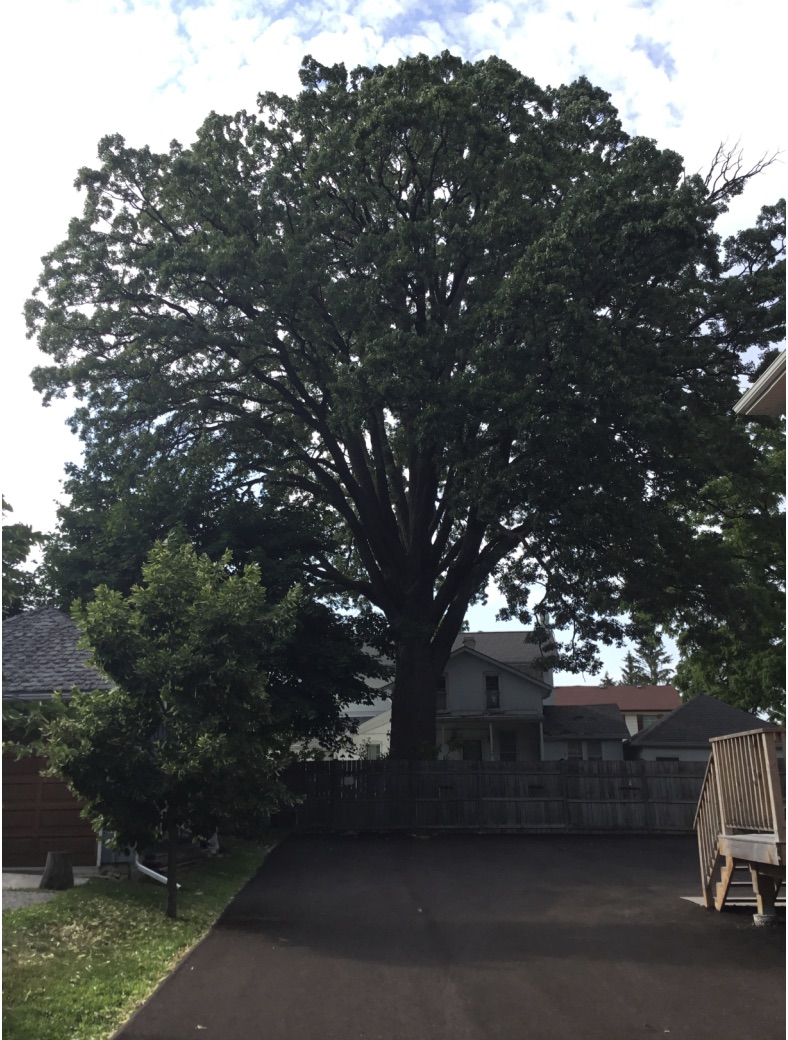 In short, it doesn't conform with the Zoning By-law – but it's legal nevertheless because of its previous use. Hence the term "grandfathering".
Everyone sees the problem. And by all accounts everyone wants to do something to help the old oak tree but the people with the power to do something about it are wringing their hands. We seem to be stuck in a weird kind of bureaucratic stasis where nothing significant is happening.
Private matter
The Town says the paving of the yard is a private matter between the two neighbours – the one with the designated tree on her land and the apartment owner who paved right up to the boundary line.
Clearly, this is a matter for the lawyers. But I am left wondering if grandfathering rights could be lost if there is a delay in rebuilding a structure lost to fire? In this case, it was over three years for the new replacement building to be erected.
Would the new Zoning By-law with its 3 metre buffer be disapplied after five, ten or even 20 years? I have no idea.
Unfortunately, the old oak tree doesn't understand these legal niceties.
It doesn't know it is designated because of its unique historic value.
It isn't bewildered – as I am – that so little is being done to ensure its survival.
And when the old oak tree is dead and gone we shall all agree it was a terrible thing that should never have been allowed to happen.
This email address is being protected from spambots. You need JavaScript enabled to view it.
Update at 17.15 on Tuesday 29 October 2019: The Mayor, John Taylor, this afternoon confirmed that the Town had reached an agreement with the owner of 443 Timothy Street. I am told the paving in the yard is to be removed and will be replaced with pervious pavers. This work is scheduled to be done in the next month or so. The Mayor describes the tree as "incredibly important" and says he shares everyone's concern. It is terrific news that things are moving.