Details

Written by

Gordon Prentice
The Integrity Commisioner, David Wake, is recommending that within 30 days the Ontario Legislature reprimands Municipal Affairs and Housing Minister, Steve Clark, for being asleep on the job, leaving key policy decisions on the Greenbelt to his forgetful and amateurish Chief of Staff, Ryan Amato.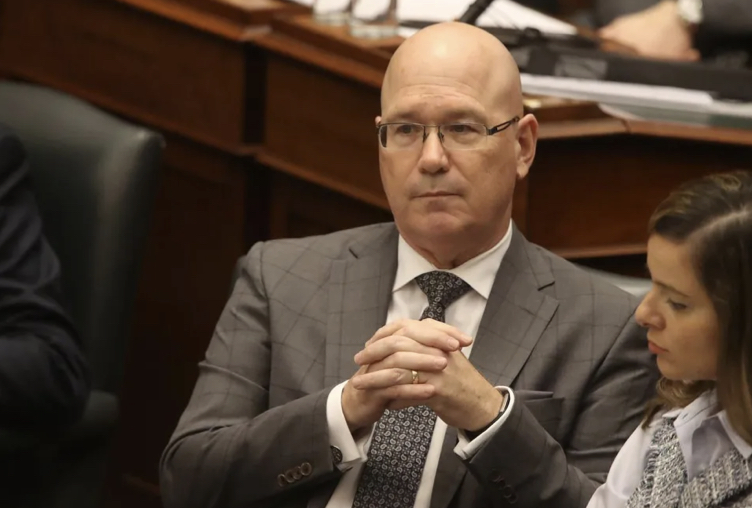 The full report is here. The press release is here.
The picture Wake paints is disturbing. A chaotic slap-dash process. Uninformed and opaque decisions
"which resulted in the creation of an opportunity to further the private interests of some developers improperly".
Wake tells us Amato is the rogue element, acting on his own volition with no steer from his boss, Steve Clark who, even now, expresses no remorse for his role in this affair.
Wake says it may seem incredible that Minister Clark would have chosen to stick his head in the sand.
We are asked to believe the incurious Clark did precisely that when, instead, he should have required Amato to keep him closely informed on such a key policy initiative.
The penalty is a reprimand when it should be, at the very least, a lengthy suspension from the Legislature.
More to follow…
This email address is being protected from spambots. You need JavaScript enabled to view it.
Update on 30 August 2023 from the Toronto Star: Doug Ford stands by Steve Clark despite report the Minister violated Integrity Act in Greenbelt
Update on 31 August 2023: From the Toronto Star: Steve Clark says "I'm sorry" for poor oversight in Greenbelt deals and vows to stay on as Housing Minister (click "read more" below)
Details

Written by

Gordon Prentice
I see Toronto City Council is reviewing its Noise By-Law. Good for them.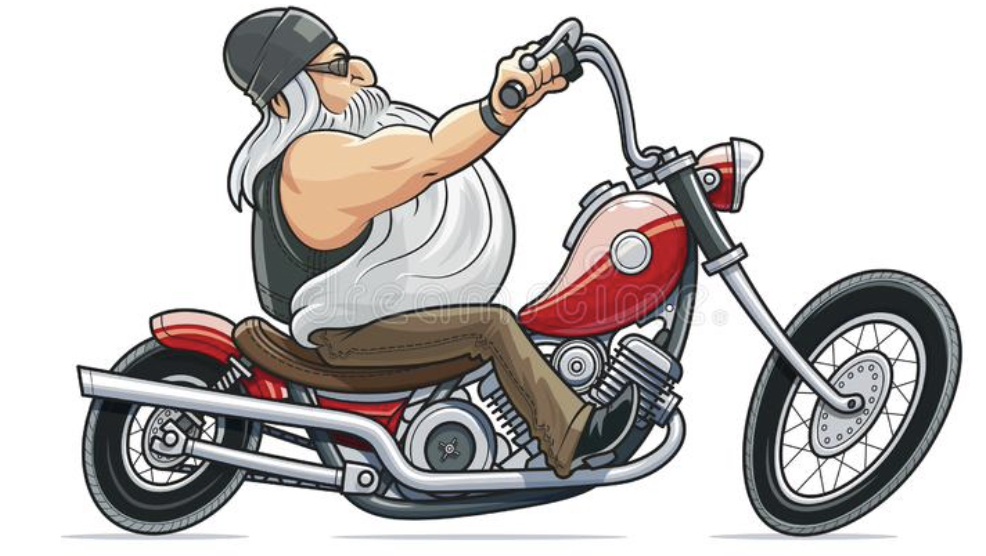 They say that in a city as large and vibrant as Toronto certain levels of noise are reasonable and reflect life in a densely populated city.
"The Noise By Law balances the city's vibrancy with the needs of residents and visitors and provides time restrictions and sound level limits for various types of noise."
They want Ford to increase fines
"for violations of modified exhaust and excessive vehicle noise under the Highway Traffic Act"
And they want the Province
"to develop stricter and more specific regulations related to illegal after-market vehicle modifications intended to increase vehicle noise, including penalties for both vehicle owners and technicians that install such modifications…"
With Doug Ford in the driving seat, fat chance.
Nevertheless, the City is consulting the residents to see what they want and that's good.
Pet Hates
We all have our pet hates.
I have a big thing about thunderous, ear-splitting noise which is generated by unthinking people who are well aware of the discomfort they are inflicting on others.
From time to time I see a young guy roaring along Dawson Manor Boulevard with a bumper sticker which reads:
"Hated in my neighbourhood"
I am not surprised. He knows exactly what he is doing.
This may not be the case with the Harley Davidson pensioners who phut-phut-phut past my front door all summer long.
I regularly yell at them from my front lawn as they roar away from the intersection at a majestic 10 mph and 150 decibels.
Leaf blowers
And then there are the leaf blowers!
Last Fall, a neighbour of mine courageously confronted an ignoramus who was blowing huge piles of leaves from his garden onto the street where they would clog up the Town's drains.
Decibel Limits
Toronto is looking at options for setting decibel limits for leaf blowers and other power devices. And for further restricting the times when they can be used.
Other jurisdictions do it.
Why can't we?
This email address is being protected from spambots. You need JavaScript enabled to view it.
Details

Written by

Gordon Prentice
I came to the conclusion some time ago that Justin Trudeau has no intention of banning handguns.
Over the years we've all been strung along with promised initiatives to tackle the problem of gun crime but they all fall short of what is needed. A complete ban.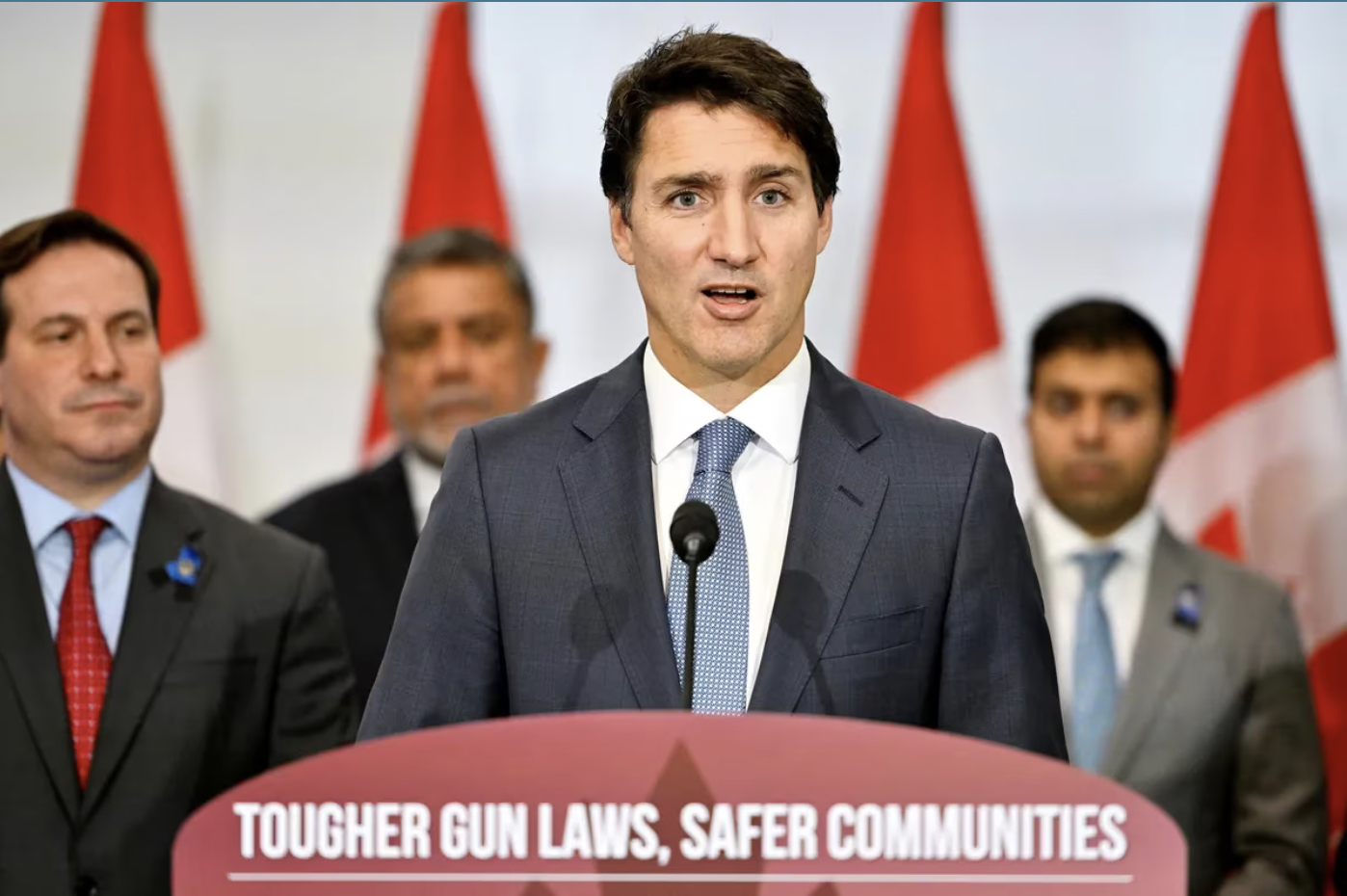 No-one outside the police and military needs a handgun.
I've been living here in Canada since 2010 and over that time gun crime has shot up. In the major national or big city newspapers, reports on killings involving a handgun have moved from the front page to the inside pages. It's different, of course, if someone famous is shot dead.
Handguns have even been used on Main Street here in Newmarket - generally regarded as a safe Town - and people have been wounded.
Not so lucky
Away from the downtown, others have not been so lucky.
The Globe and Mail editorial yesterday drew our attention to a
"sharp, and accelerating, increase in gun crime, which hit a record 4,741 incidents in 2022, a doubling since 2015. Adjusted for population, there were 12.18 gun crimes for every 100,000 Canadians last year, the highest rate on record."
The centre-right Globe and Mail says:
"Neither the Liberals nor the Conservatives have proposed what would be a necessary first step in curtailing gun violence: a complete ban on handgun ownership."
Handguns banned in UK after Dunblane massacre

There is no right to bear arms in Canada.
This is also the case in the UK which banned handguns after the Dunblane massacre in Scotland where 16 elementary school children and their teacher were shot and killed in the school gymnasium on 13 March 1996. The killer, Thomas Hamilton, had a firearms certificate and could legally own handguns.
I was an MP at the time and voted for a complete ban. I've no regrets.
Portapique and the Mass Casualty Commission
After Portapique, the worst massacre in Canadian history, the Government danced around the issue. Instead of acting purposefully Trudeau dragged his feet, unwilling to risk alienating the gun-owners. So he triangulated in true Clinton fashion.
Now, after a long drawn out inquiry, the attention of the public has inevitably moved on to other issues. And so too has the Prime Minister's.
Our own MP in Newmarket-Aurora doesn't create waves. He will just go with the flow.
It's so sad.
It doesn't have to be this way.
(Click "Read more" below for the Globe and Mail editorial: The rising tide of violent crime can't be ignored. It's time to ban handguns)
This email address is being protected from spambots. You need JavaScript enabled to view it.
Update on 30 August 2023: From CNN: And this is what it is like south of the border. Since 2014 one eighth of the American population is estimated to have lived within one mile of a mass shooting. And Congress is paralysed, unable and unwilling to act.
Details

Written by

Gordon Prentice
Dawn Gallagher Murphy's job is to deliver Ford's message. That's what she gets paid to do.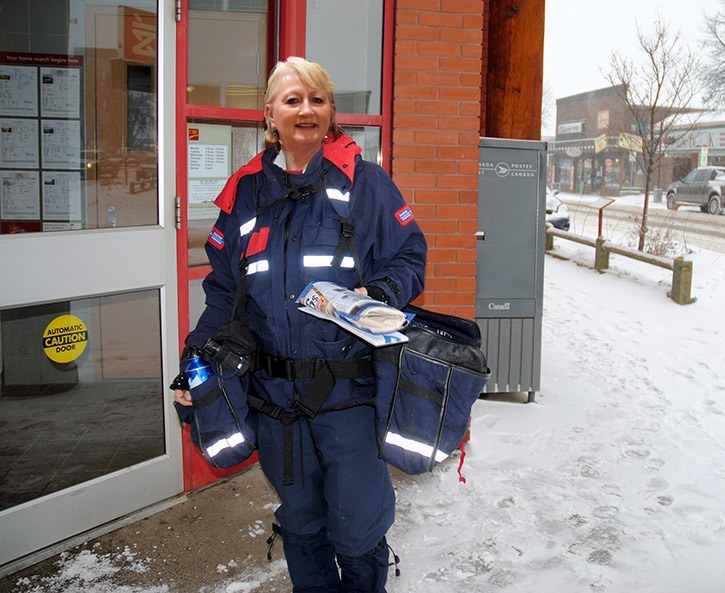 It is not to exercise independent thought.
Constituents who contact her about the Auditor General's scathing report on the Greenbelt will receive the boilerplate response below. Dawn hasn't added any commentary of her own. Nor did she proof read and correct the original.
Here is Dawn's email which is being sent to constituents. I have added my comments.
Dawn Gallagher Murphy (DGM): Thank you for your email to the office of MPP Dawn Gallagher Murphy on the Greenbelt development and the Auditor's report.Summarized below is the government's response to the Auditor's report and the steps that will be taken moving forward.
At a time when Ontario is experiencing unprecedented growth, it's never been more important to deliver on our commitment to build at least 1.5 million homes.
My Comment: The CBC reports that Ontario has more than 1.25 million potential new homes already in the development pipeline — it just needs to figure out how to convince builders to get shovels in the ground. Developers are sitting on planning approvals, choosing not to build. Municipalities are, in general, not housebuilders. They give approvals to developers.
In March this year York Region's Housing Affordability Task Force showed total housing supply of 1,126,960 units - that's housing approved and proposed. The figure excludes over 225,000 units under construction. The Regional Planning Commissioners say:
"Data shows there are already over 1 million approved and proposed housing units in the development approval process. If a proxy of as-of-right accessory units is added, this number totals more than 1.25 million potential new homes." (See table at bottom)
York Region is planning to hold a workshop in the Fall to look at the number of approvals granted by their nine constituent municipalities and the number of construction starts. But we shall get a glimpse of what is to come on Thursday 7 September 2023 at the next meeting of the Housing Affordability Task Force. I hope Dawn is invited to sit in. And offer her views.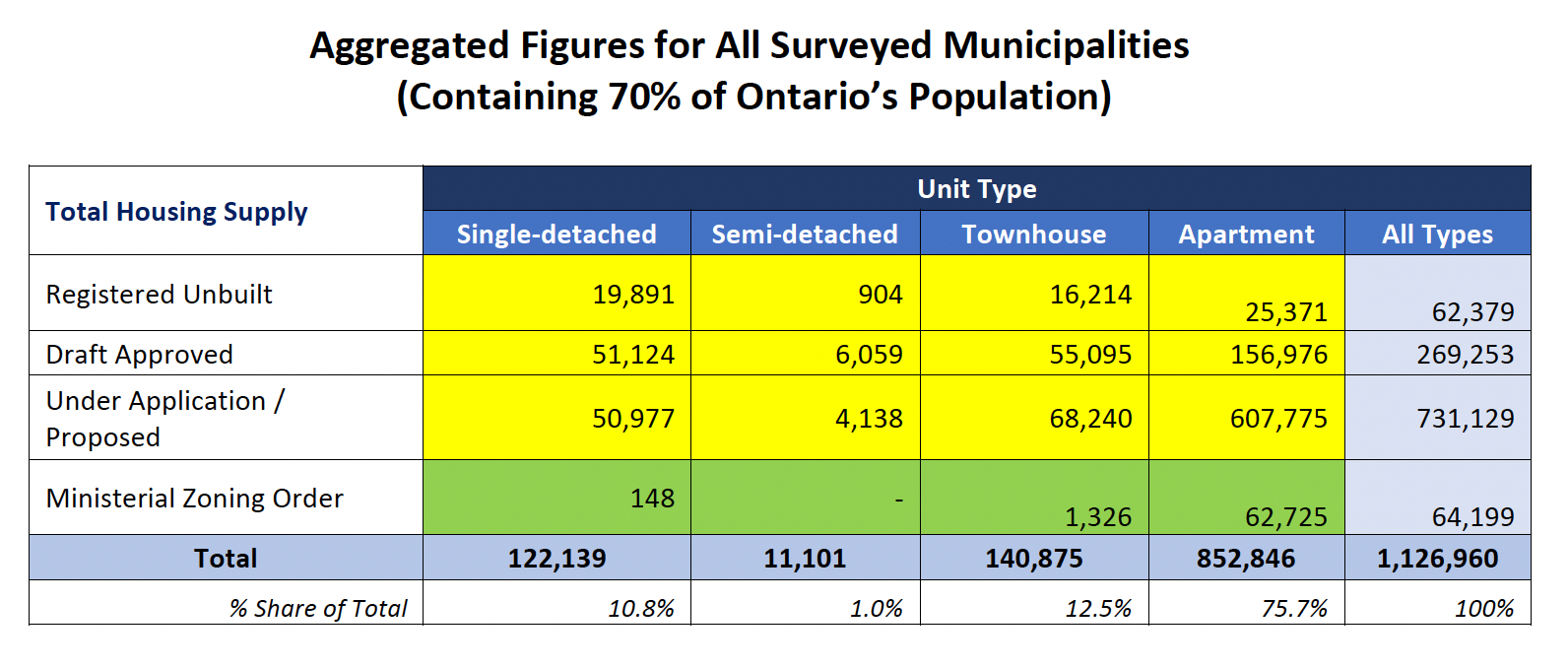 To continue reading click "read more" below.
Update on Saturday 26 August 2023: From the Toronto Star's Martin Reg Cohn: Here's why Does Ford needs to back down on his Greenbelt fiasco.
Update on 29 August 2023: From the Toronto Star: Doug Ford says Ajax sites could be returned to the Greenbelt after learning developer aims to sell
Read more: Dawn Gallagher Murphy gives boilerplate response to constituents concerned about the Greenbelt
Details

Written by

Gordon Prentice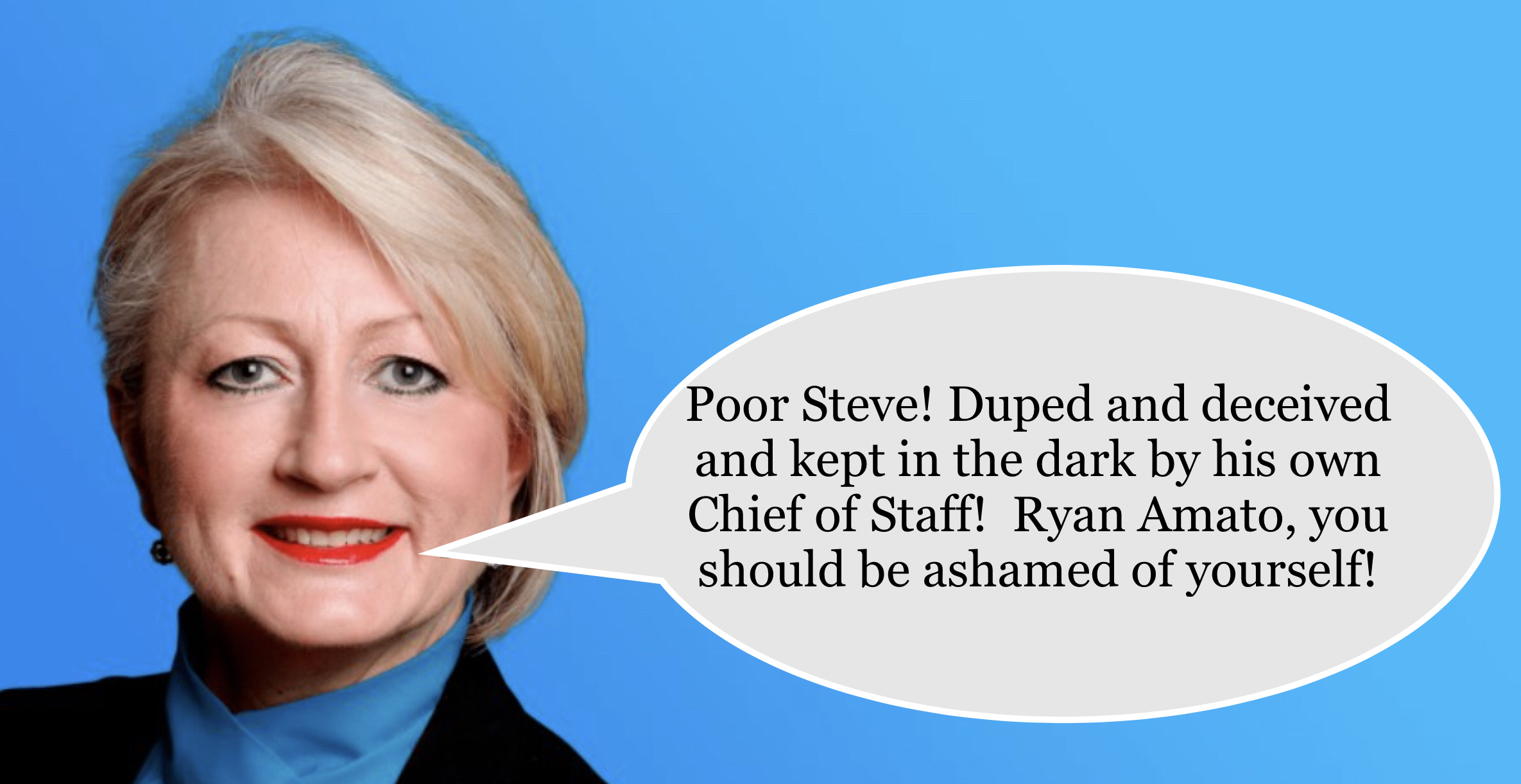 The Toronto Star has the latest.
Update on 29 August 2023: From the Toronto Star: Doug Ford says land could be returned to the Greenbelt after learning it is listed for sale. But the owner says it's all a misunderstanding.