Details

Written by

Gordon Prentice
Newmarket Mayor, John Taylor, has confirmed he wants to see a full rebuild of the Simpson building at 184-186 Main Street South which was unlawfully demolished on 9 October by developer Bob Forrest.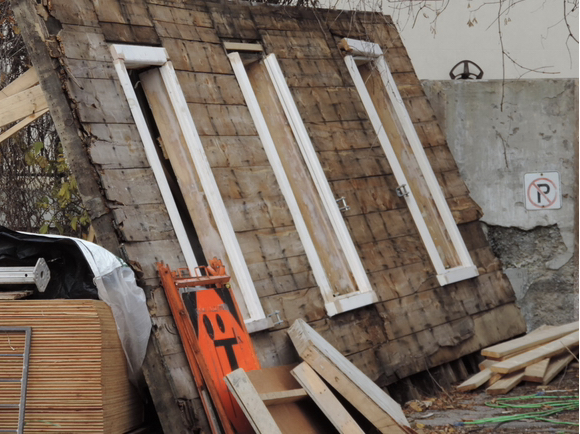 Taylor told leading members of the Newmarket Branch of the Architectural Conservancy of Ontario on Monday (4 November) the full rebuild should be
"in keeping with the original design and replacing the original façade".
The Mayor says this is his goal "at this point".
In an article on Monday (4 November 2019) Newmarket Today told us the Forrest properties on Main Street were up for sale and the listing would be handled by local realtors Joshua Campbell and Graham Purvis.
Facade "saved"
Newmarket Today tells us:
"According to Campbell, the façade of the Simpson building was saved in the demolition, as had been required by the Town."
Taylor says it is his understanding that the façade was removed weeks, maybe more, prior to the demolition.
"It was removed and saved to be replaced when all other work was complete. Saving the façade was a requirement of the Town but not as part of a demolition."
So, where is the saved façade?
There is something that looks like part of the old Simpson building propped up at the rear, in Market Square. (Photo right) Is that it?
The Mayor told me:
"The façade has been saved and is at the rear of the building and I believe it has now been tarped at the request of the town."
Experts
According to the May 2018 agreement between Forrest and the Town (at paragraph 29)
"The Town's heritage expert and the Main Street Clock Inc (Forrest's company) heritage expert will work together to prepare a mutually agreeable recommendation on the Main Street Building facades for consideration by the Town. Approval of the heritage facades for the MSCI Lands will follow the regular process required by legislation with the intention that the Town accept the expert recommendations."
It goes on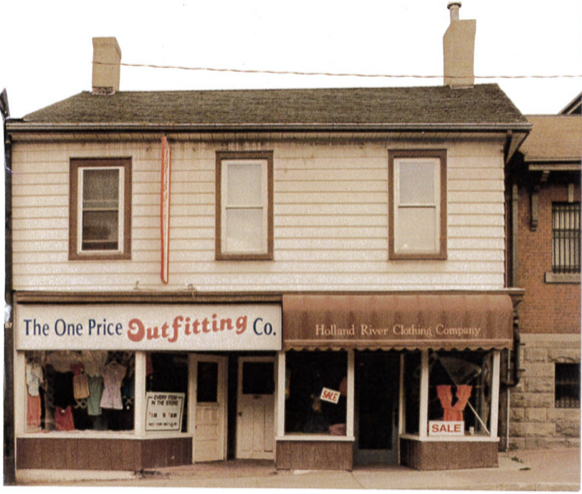 "The Town will work within its authority to assist MSCI and its neighbours with façade improvements, including, in particular, property standards issues."
Eye off the Ball
After the Town and Forrest signed their agreement in May last year, I rather took my eye off the ball. Like everyone else, I assumed that the project as agreed would move quietly and seamlessly forward to its conclusion. I did not imagine for one moment we would see the brazen unlawful demolition of one of the Town's most historic properties.
But with Forrest it is a mug's game to make those kinds of assumptions. We learned on Monday he was listing his properties for sale. Earlier, in April 2019, the Town's solicitor said a sale could, but not necessarily, give rise to complications.
In June the Town's Committee of Adjustment agreed to Forrest's request to divide up his properties into legally separate parcels of land to facilitate their sale.
In a further twist, the realtors' "Landmark on Main" website tells us further details on the site of the demolished 184-186 Main Street South will be "coming soon".
Heritage Advisory Committee needs a re-boot
At this week's meeting of the Newmarket Heritage Advisory Committee, senior planner, Adrian Cammaert, was sitting in for the Town's former heritage planner, Dave Ruggle, who has moved on the Lake Simcoe Conservation Authority.
184-186 Main Street South was on the agenda (which drew a small audience including me) but there was no written report. The senior planner told members there was no update beyond that released by the Town on 21 October. This produced no reaction whatsoever from Committee members who appeared to have been secretly lobotomised. They needed the institutional memory of the former Chair, Athol Hart.
The removal of the façade and what had happened to it was big news to me – even if was old news to members of the Advisory Committee.
Integrity of building
Who authorised the removal? What checks were done to ensure the removal would not compromise the integrity of the rest of the building? When did the removal take place? Where was the salvaged wood to be stored?
Forrest's 2016 Heritage Impact Assessment told us the original materials of the wood frame building at 184 Main Street South could be salvaged and retained as part of the reconstruction.
The March 2019 report on the conservation plan for the historic properties in Forrest's ownership had this to say about 184-186 Main Street South:
"The internal assembly and condition of the sloped roof at Building 184/186 was not assessed due to limited access during our site visit. The building was re-roofed within the last several years. It can be assured that any deteriorated wood, along with most original materials, were replaced during the re-roofing; although further wood deterioration has likely occurred since. The rainwater gutters and drainage system consists of contemporary aluminum gutters at the roofline and rainwater leaders. The existing drainage system is not original to the building. Non original metal flashing has been installed along the fascias and is in fair condition. The roof structures of buildings 188/190 and 194 are not part of the conservation work."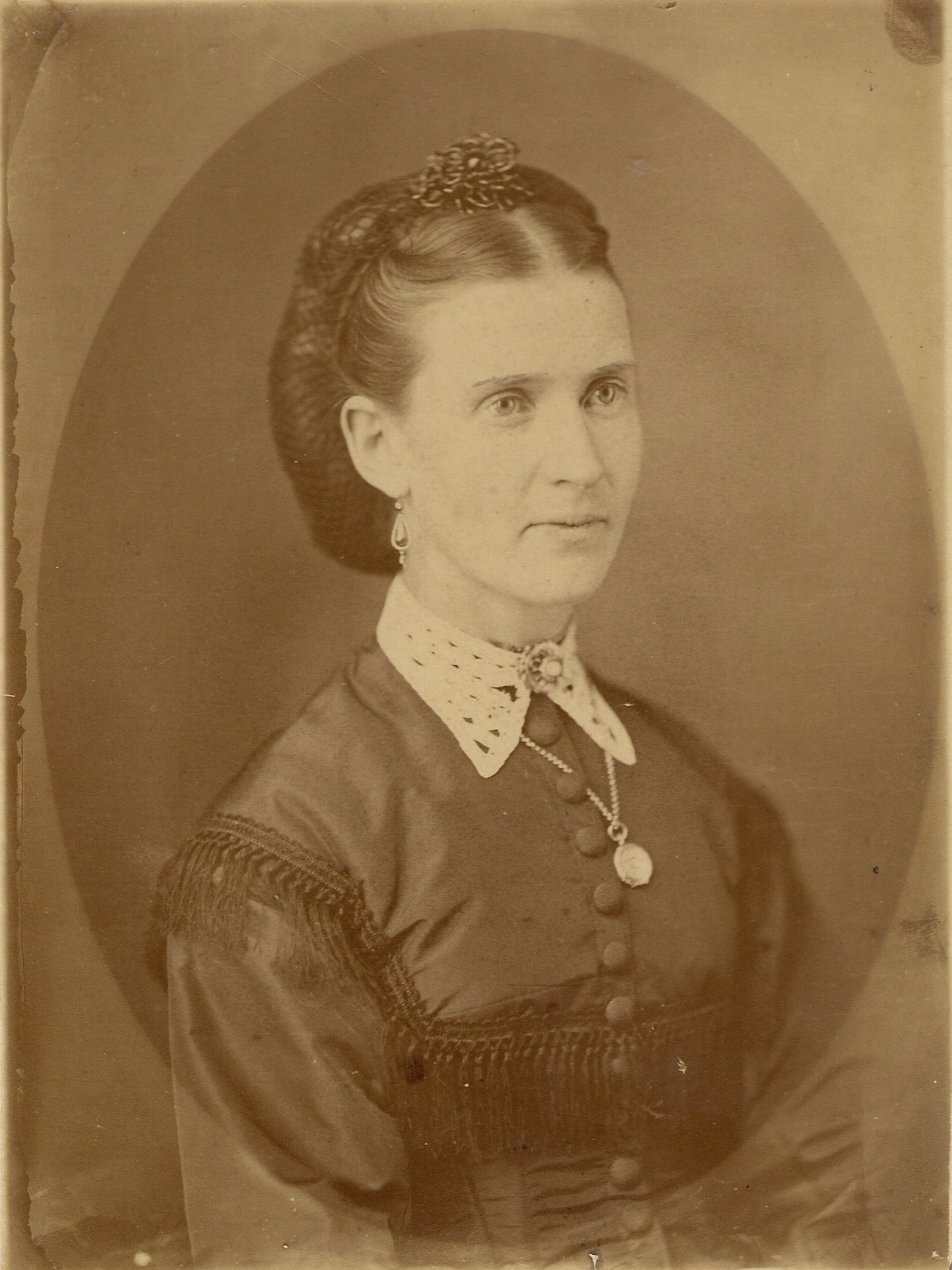 The report cited the action required:
"Investigate if wood decay is present on the wood roof deck and repair accordingly. Repair (in-fill) areas with missing wood deck with material to match existing. Replace asphalt shingles and any deteriorated deck boards."
I have no idea what work was done.
Clearly, the circumstances surrounding the removal of the façade will be part of Peter Noehammer's report which we must all assume will include a detailed chronology showing who had responsibility for what at every stage.
After these latest developments, there is no good reason why an interim report cannot be put before the Council at its next meeting on Monday 11 November 2019.
This email address is being protected from spambots. You need JavaScript enabled to view it.
Note: The Conservation Plan was considered by the Newmarket Heritage Advisory Committee at its meeting in April 2019.
In May 2019 there was a report to the Advisory Committee from the Lower Main Street South Heritage Conservation District Advisory Group (LMSSHCDAG) - whose membership is mainly senior Council staff.
The then Senior Planner (Dave Ruggle)
"advised that an application related to the facade restoration for 184-194 Main St. South has been received. He provided a brief overview of the drawings of the proposal".
In September 2019, Heritage Advisory Committee Member, Mitch Saunder, (who sits on the Lower Main Street South Heritage Conservation District Advisory Group) provided an update regarding the application for a Heritage Permit for façade restoration on 184 to 194 Main Street South. At the Advisory Committee's meeting in September there was no update from the LMSSHCDAG.
Note 2: An 1879 Almanac tells us about the Simpson business as it then was. The photo (right) shows Anne Mary Simpson, the first female pharmacist in Ontario.
"The business of the chemist and druggist is one requiring a vast amount of experience and watchful and constant care for its successful prosecution. The fact that Mrs. Simpson is successfully conducting such an establishment on Main Street Newmarket, speaks in the highest terms for ability and energy of will. The business was established by her husband in 1865 and in 1879 that gentleman passed from this life and his widow carried on the business having obtained her certificate from the college to continue said business. The premises occupied for the business are quite commodious and are tastefully fitted up and contain a fine stock of fresh and pure drugs and chemicals and toilet articles, propriety medicines of acknowledged merit and standard reputation as well as those articles used by physicians in their practice. She is a native of England and is an ornament to her sex, and a lady highly esteemed by all classes of the community."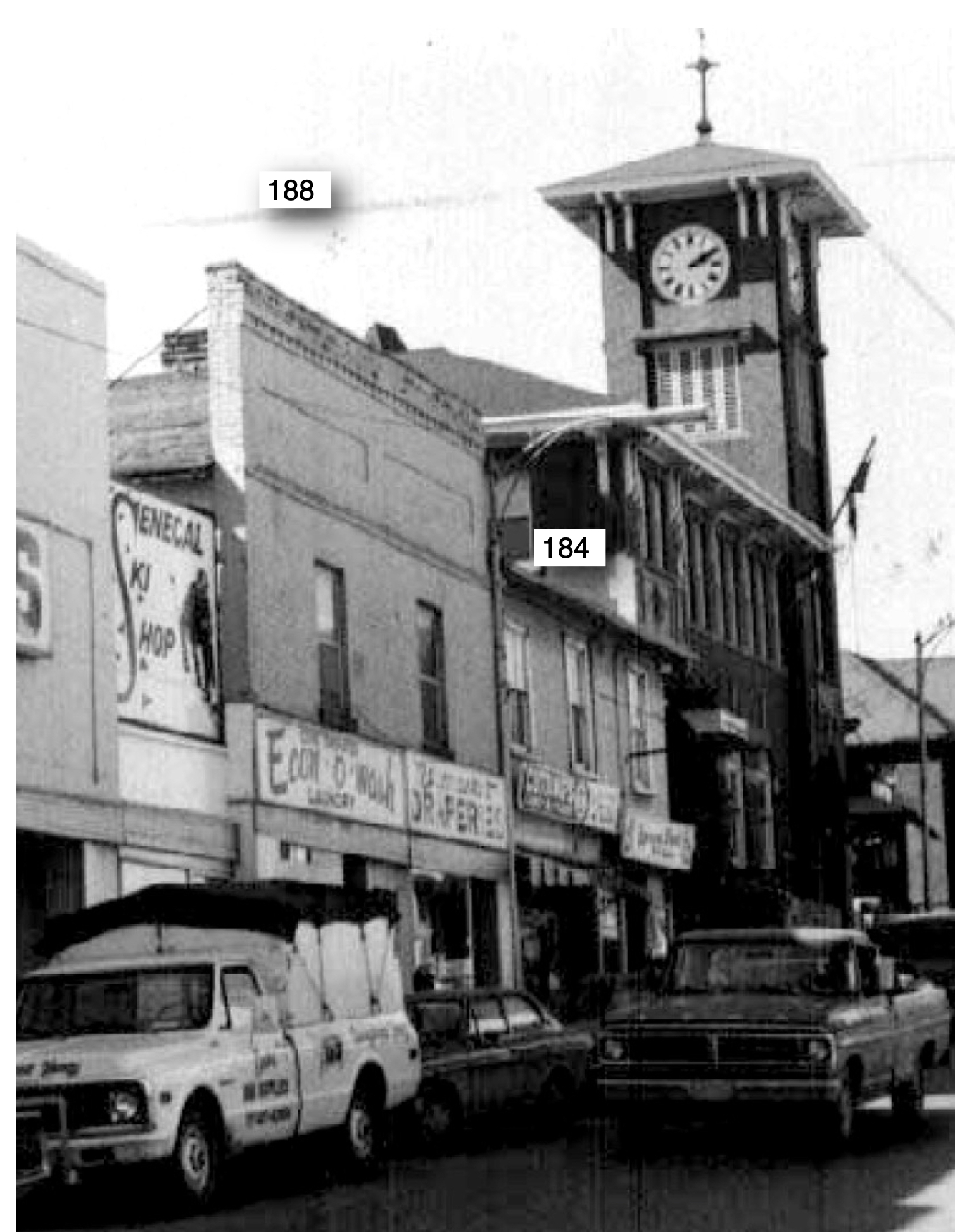 Photo of 184-186 Main Street South from Forrest's 2016 Heritage Impact Assessment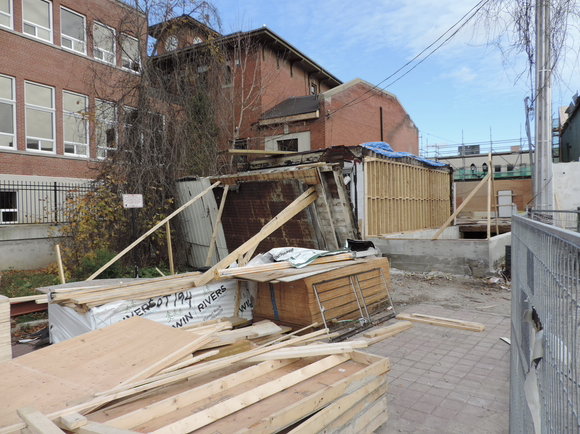 What seems to be left of the facade, propped up by planks at the rear of 184-186 Main Street South. Is this what is being "saved"? Or is there something under the blue tarpauline on the roof of the portacabin?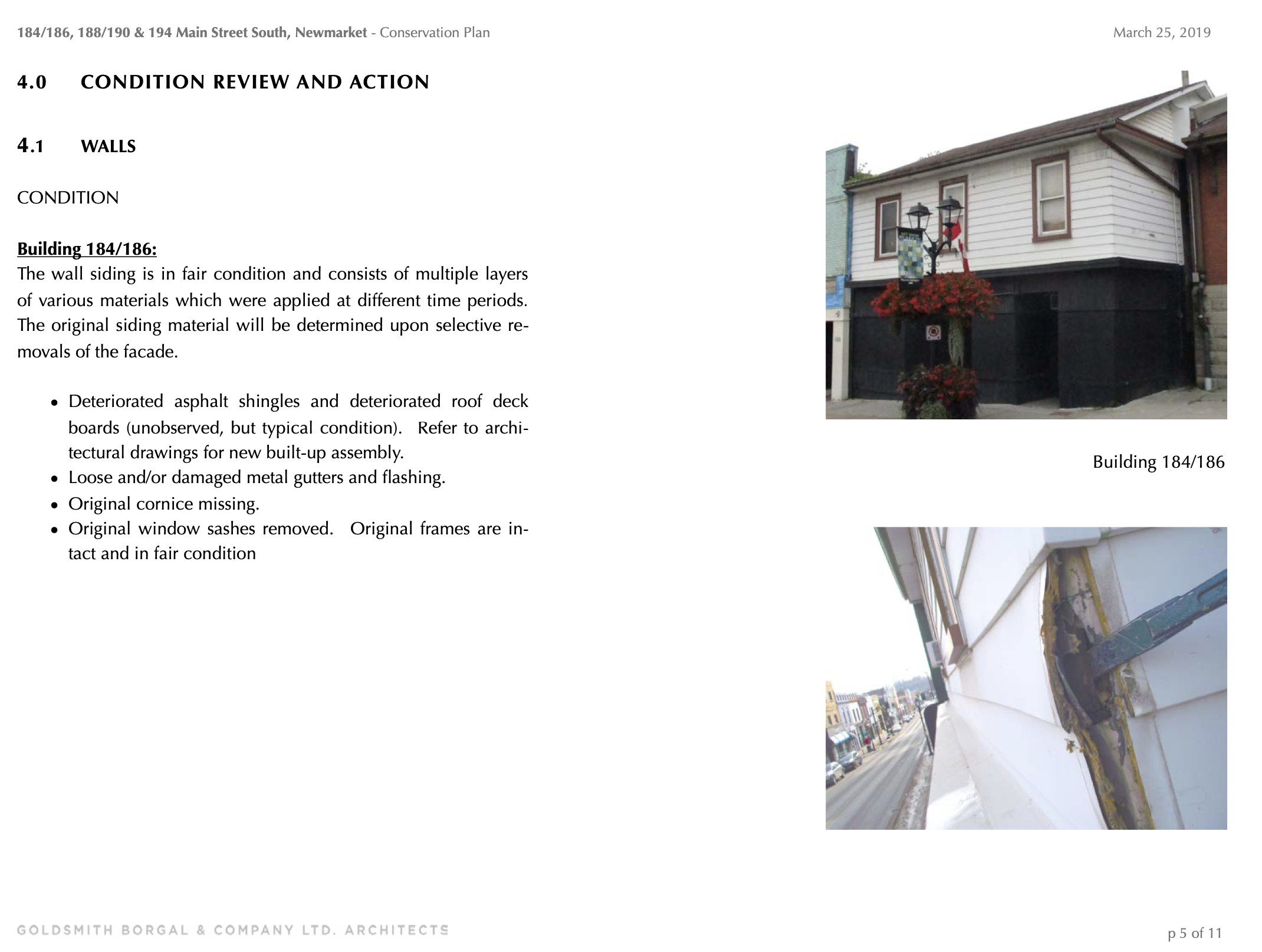 Details

Written by

Gordon Prentice
I don't know what to think about Toronto City councillor Jim Karygiannis (right) being removed from office because of campaign finance violations.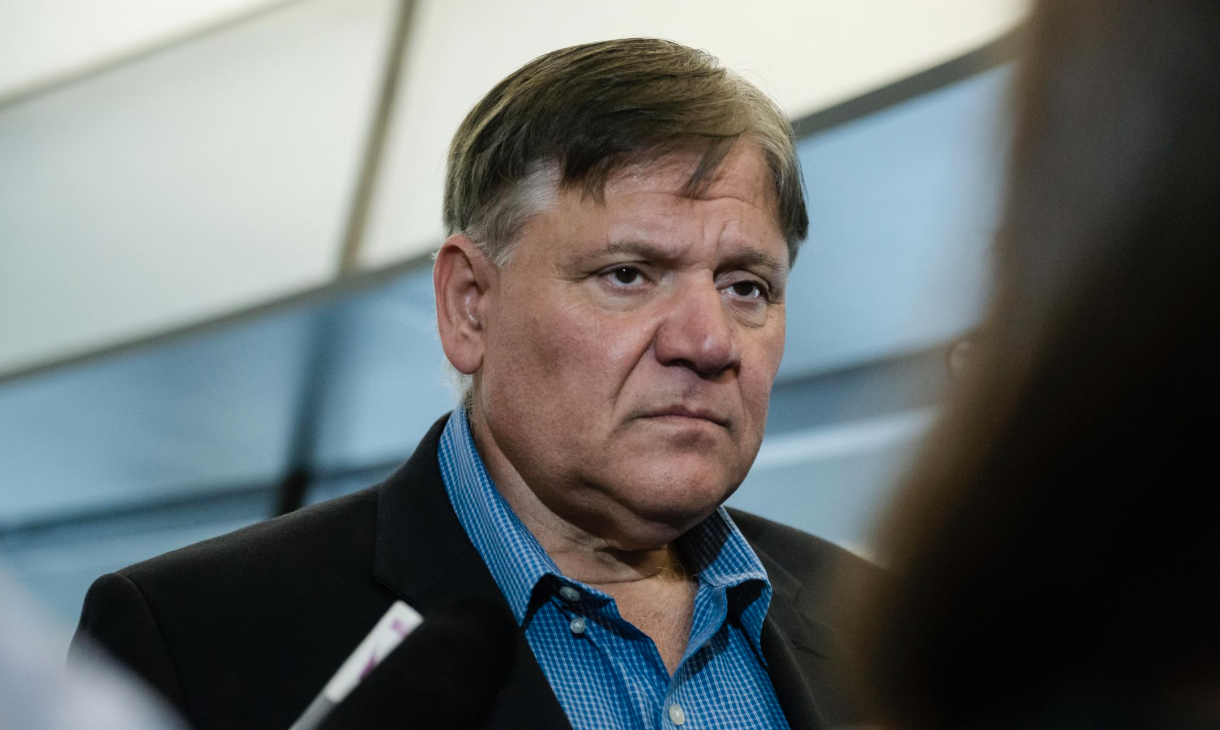 The Toronto Star quotes the City Clerk, Ulli Watkiss, saying he overspent the expense limit for "parties and other expressions of appreciation" by nearly $26,000. Here is the Notice of Default she sent to all members of the Council.
This morning I learn:
"Under the Act, every candidate is required to file a financial statement for the 2018 election. The Act allows candidates to spend a maximum amount of money in an election. For Ward 22 in 2018, that total was $61,207.95, with a maximum of 10% – or $6,120.80 – to be spent for "parties and other expressions of appreciation" after voting day. Mr. Karygiannis filed expenses under "parties and other expressions of appreciation" shows that he spent $32,083.50, which on its face exceeds the expense limit by $25,962.70."
It all seems to turn on an "appreciation dinner" in December, 2018, that cost $27,083.
That seems a lot of money for a dinner but what do I know? His supporters may have hearty appetites.
What caught my attention in the financial statement signed off by Karygiannis and his auditors was the eye-watering amount of campaign contributions – $320,818.
If nothing else, the (now former) councillor and MP knows how to raise cash.
I have no idea who these people are who contributed to Karygiannis's campaign but they seem to come from all over the GTA, not just Toronto and Scarborough.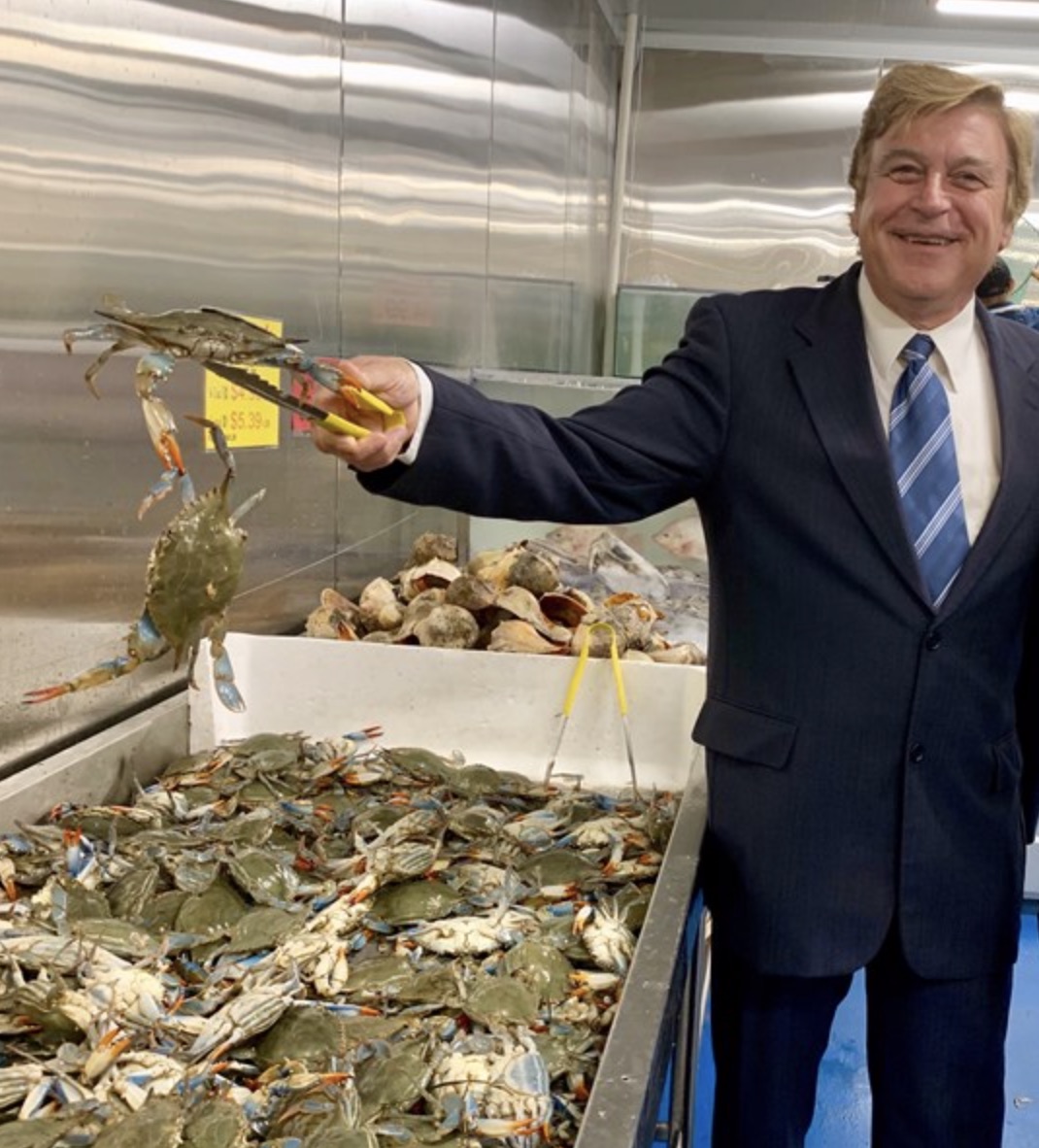 Developers' cash.
Anyway… This very strange story about Jim Karygiannis got me thinking about the kind of people who give money to help finance political campaigns. They are not all wierd. Over the years I have donated modest sums to candidates (and political parties) who share my view of the world.
Candidates are entitled to take developers' cash if they wish but that always leaves me feeling uncomfortable. The practice is legal and above board but I can't help wondering what's in it for the developers. Why do they do it?
Maybe they just want to support the democratic process. Hmmm.
Newmarket's Mayor, John Taylor, has publicly set his face against taking developers' money. In 2014 when running for York Regional Council he said he wouldn't take cash from developers. His then opponent, Darryl Wolk, wouldn't rule it out.
Our current Regional Councillor, Tom Vegh (right), has no qualms about taking developers' lucre. His financial statement filed on 27 March 2019 for last year's election shows he received $1,200 dollops (the maximum allowable) from a long list of developers including Sam Reisman from the Rose Corporation who built 212 Davis Drive. And there's Daniel Berholz who chipped in a more modest $1,000. Daniel was centrally involved in the planning of the King George School in Park Avenue. I got to know him a bit when I was following that saga. And then there's Jeff Kerbel who lives a million miles from Tom in Toronto's exclusive Bridal Path.
It is all in the public record. All perfectly legit.
But if I were running for public office I wouldn't take money from developers.
And then again, I very much doubt they'd offer.
This email address is being protected from spambots. You need JavaScript enabled to view it.
Update on Saturday 9 November 2019 from the Toronto Star: "The $27,000 dinner that cost Karygiannis his job"
Update on 11 November 2019: City of Toronto website explains what happens to any surplus cash: "If a candidate's campaign has a surplus remaining after contributions from themselves and their spouse have been refunded, the surplus must be paid to the City Clerk at the time the financial statement is filed. The surplus can be paid via cash, certified cheque or money order payable to 'Treasurer, City of Toronto'."
This means that any surplus goes in to an election reserve fund kept by the city. This goes towards the contribution rebate program which allows people to donate to campaigns and get a percentage of their donation back after the election. I am told the rebate program helps candidates to finance their campaigns and donors to assist them without paying the full cost. Karygiannis (and people with the same surname) contributed $12,549.44 to the campaign. So that leaves quite a chunk of change to be handed over as "surplus". The legal costs for the compliance audit amounted to a whopping $22,118.12 After bank charges, it looks like over $70,000 is going back into the election reserve.
Update on 24 June 2020:
Appeal Court says Kargiannis must
forfeit his seat
on Toronto City Council.
Details

Written by

Gordon Prentice
Newmarket Today tells us that Bob Forrest's Main Street properties are now on the market – including the open space which the historic Simpson building used to occupy before it was unlawfully demolished. (photo: right)
I have just emailed the Mayor, John Taylor, to ask how this is possible.
As it happens, the Mayor was in touch earlier today to say a report on the demolition "is still some time away". It could be a month or more - taking us right into the Christmas season.
The Mayor says he will commit to putting it on a future agenda. He says he and staff have spoken to Forrest and that the Town continues to gather information to understand all the facts. He says heritage preservation is their top priority – and I have absolutely no reason to doubt that. This is the man who made Mulock Farm a top priority. The question, therefore, is what is the best way forward to protect what we have and to rebuild what we have lost.
The Mayor says he wants to bring the site and the buildings back into full productive use. That's good so far as it goes but it still leaves a lot of unanswered questions.
Questions awaiting answer
Why can't we have some kind of interim report before the next Council meeting on 11 November?
We know nothing about the modalities of the investigation. Why can't we be told?
Has the Town asked for - and received - anything in writing from Bob Forrest. Or if lawyers are sitting in on the exchanges. Or if Bob Forrest has made any kind of public statement. If not, why not? Or if the Town has a list of people it wants to interview. And, if so, if anyone has refused.
Has Bob Forrest provided everything the Town has requested?
Demolitions in Heritage Conservation Districts are, fortunately, relatively rare. But the Town should be checking the record on previous unlawful demolitions to see if they offer any guidance on the way forward.
Why didn't Bob Forrest inform the Town beforehand that he was going to demolish the old building? Why was the debris removed in record time?
What happened to the $100,000 and the May 2018 agreement
What is the state of the May 2018 agreement? Has any of the $100,000 been paid over? When does the Town expect to lift the Stop Work notice?
How many people does the Town have working on the issue?
There are a million unanswered questions.
People who campaigned for years to save the old downtown from the predations of Bob Forrest deserve more than being kept in the dark.
Personally, I think an interim report to Council on 11 November 2019 makes a lot of sense.
This email address is being protected from spambots. You need JavaScript enabled to view it.
Note: 184-194 Main Street South is an agenda item on tomorrow evening's Newmarket Heritage Advisory Committee but there is no written report.
Update at 18.00 on 4 November 2019: One of the realtors handling the sale, Joshua Campbell, tells Newmarket Today "the facade of the Simpson building was saved in the demolition, as had been required by the town". Really? How is this possible when we are told the building had to be demolished - without giving the Town notice beforehand - because it was unsafe?
Details

Written by

Gordon Prentice
I am not someone who is easily shocked but last week's special Audit Report on the housebuilding watchdog and regulator, Tarion, was truly jaw-dropping.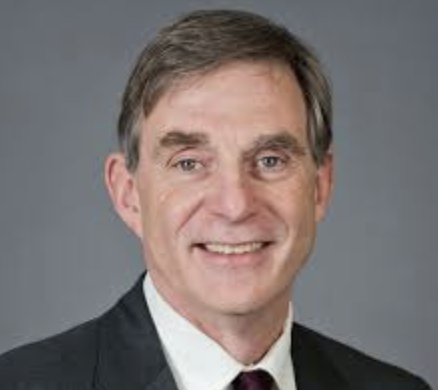 For Tarion, new homeowners with defective homes are less important than the builders responsible for the shoddy work.
The regulator had been flying under the radar for decades, largely, but not entirely, escaping scrutiny.
Then in March last year the Public Accounts Committee at Queen's Park unanimously agreed to ask the Province's Auditor General to investigate. And what a can of worms that opened.
The Auditor tells us that since 1976 Tarion has licensed homebuilders, ensuring they honour their warranties on new homes. Tarion supports itself through licensing fees from the province's 5,600 builders and registration fees on new homes. It registers about 60,000 new homes a year, and at the end of 2018 was responsible for overseeing about 380,000 homes still under builders' warranty.
In the pocket of the building industry
It is perfectly clear that Tarion is in the pocket of the building industry. They (Tarion) make it as difficult as possible for homeowners to get defects fixed within a reasonable time. They impose "unnecessarily narrow deadlines" for homeowners to act.
Something is seriously wrong if Tarion gets 70,000 requests for help from disappointed and aggrieved home buyers. Yet that's what happened last year.
The salaries and bonuses of the top people at Tarion do not appear in the Sunshine List. But we now know that the president and Chief Executive, Howard Bogach (right), raked in $681,616 in salary and bonuses last year. And for doing what?
He and his colleagues running the organisation scandalously received bonuses
"based, in part, on how well they kept a lid on payouts to new-home buyers".
Hardly surprising when the Ontario Home Builders Association was found to have a disproportionate influence over Tarion's decisions and operations.
The Auditor wants Tarion to
"tighten its processes for dealing with builders who repeatedly construct homes with major defects and those who refuse to honour their warranties."
Where is the list of jerry builders?
But where is the list of the jerry-builders who are happy to sell defective homes? I can't see it anywhere. Homebuyers – and the rest of us - need to see the names.
Tarion renewed builders' licences regardless of the seriousness of complaints made against them. Tarion say it is difficult to determine if a builder acts dishonestly or without integrity because they had no code of conduct to define those terms. Can you believe it? Why didn't they write one?
The audit team contacted our next-door neighbour, Bradford West Gwillimbury, amongst others. They found:
"limitations in (Building) Code inspections conducted by municipal inspectors whose role is to inspect new home construction and assess compliance with the Code."
and
"Tarion does not share with them any information it has about builders' non-compliance with the Code, even though such information could help them better plan inspections and target specific builders."
I didn't know that some municipalities don't allow their inspectors to climb ladders for safety reasons. Good grief! So how do they know that everying meets the Building Code? What about checking the roof?
On page 38 of the auditor's report we find the Ontario Builder Directory "compiled by Tarion for public use" is worse than useless.
Key information missing
There is nothing there about the number and percentage of homes constructed by builders which have major structural defects. There is nothing there about builders who do not honour their warranty obligations.
And so it goes on, a staggering condemnation of a regulator in bed with the industry it purports to regulate, shamelessly betraying the public interest.
The auditor's report has not, as yet, been debated at Queen's Park.
It deserves to shake the house building industry to its very foundations.
This email address is being protected from spambots. You need JavaScript enabled to view it.
Details

Written by

Gordon Prentice
The case of former York Regional Councillor Michael Di Biase, who was charged earlier this year with breach of trust and municipal corruption, goes to a Judicial Pre-trial at 9am on Thursday 9 January 2020.
These "pre-trials" are designed to make better and more efficient use of Court time.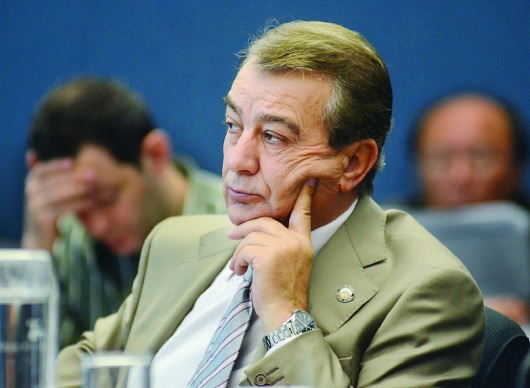 The Ontario Court of Justice in Newmarket heard today that the Crown would be presenting "lots of material" in its initial disclosure.
I don't doubt it.
In the spotlight
Di Biase, a former Mayor and Deputy Mayor of Vaughan, has been in the spotlight for years and was the focus of long running investigations by Integrity Commissioner, Suzanne Craig.
Di Biase was censured by his home council in Vaughan in 2015 and docked 90 days pay for improperly interfering in the tendering process. Despite this he continued to be paid his "stipend" by the ever-generous York Region where life continued as before.
A CBC investigation tells us the Police have been looking at the circumstances surrounding the construction of Di Biase's family cottage. The CBC says the Police
"turned up evidence he illicitly accepted an "advantage or benefit" from one of the biggest recipients of city construction contracts"
This email address is being protected from spambots. You need JavaScript enabled to view it.
Update on 6 February 2020: Di Biase convicted of breaching the Municipal Act and fined $5,000