Details

Written by

Gordon Prentice
The inquiry into the mass shooting in Nova Scotia in April 2020 begins today in Halifax.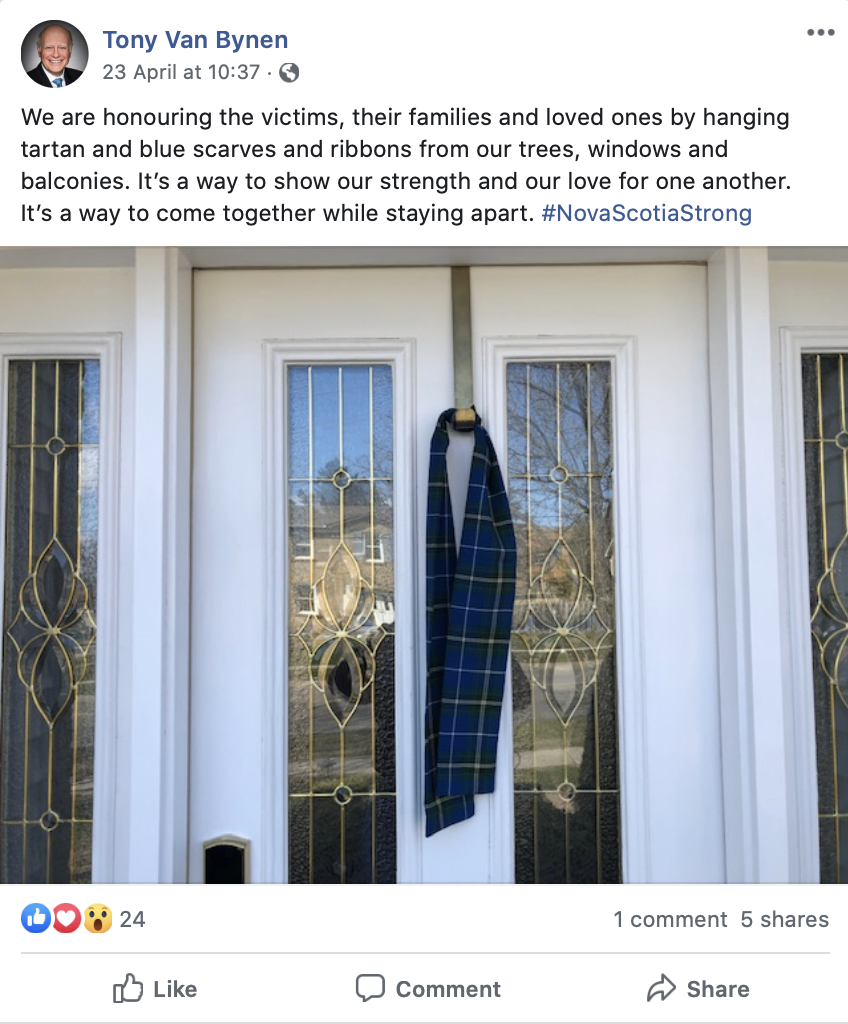 It will be harrowing.
I naively believed the worst mass murder in Canadian history would be the catalyst for a complete ban on handguns in Canada. But that is not going to happen – even though a clear majority of Canadians want one.
Executed at school
Instead, handgun violence is becoming normalised. A 14 year old blows the brains out of a fellow student at a Scarborough school, described by homicide investigators as an "execution", and the news is a one day wonder.
Gunfire in Newmarket's Main Street at 7.30pm on a Friday night gets no comment from our Liberal MP, Tony Van Bynen, nor from our PC MPP, Christine Elliott.
What's going on here? We know the Conservatives will never ban handguns but what about the other parties?
The Liberals dance around the subject, fearing it is almost too hot to handle. First, they say they'll give municipalities the power to ban handguns on their patch. Then they have a re-think and, at the last election, they promise to
"Set aside a minimum of $1 billion to support provinces or territories who implement a ban on handguns across their jurisdiction, to keep our cities and communities safe."
Most gun-related homicides involve a handgun
The Liberals can't ignore the issue completely (which would be their clear preference) because of the inconvenient fact that the majority of gun-related homicides involve a handgun.
But how is this "handgun ban" going to work in practice?
I wrote to my MP, Tony Van Bynen, on 4 January 2022 after reading his taxpayer-funded flyer of December 2021 in which he said the Government would:
"Work with the provinces and territories that want to ban handguns"
I wanted to know if this required Federal legislation. And I asked him to explain the process by which the Federal Government will work with the Provinces and Territories that want to ban handguns.
What form does it take? Is the Minister of Public Safety reaching out to the Provinces and Territories or does he expect them to approach him?
I received a reply later that same day. I was hugely impressed. This had never happened before.
No-one has a clue
Unfortunately, Van Bynen couldn't shed any light on the process but promised to pass my concerns on to the Minister. He would let me know as soon as he hears anything.
I am still waiting. No-one seems to have a clue about how the policy will work in practice – or, if they do, they are keeping it to themselves. And we are just over three months away from a provincial election where gun violence could be an issue. How is the $1 billion to be divided up and allocated to the provinces and territories (if any) that choose to ban handguns?
Personally, I can't help feeling we are being failed by our politicians.
What will it take to bring in a handgun ban?
Another Portapique?
This email address is being protected from spambots. You need JavaScript enabled to view it.
Graphic shows Facebook post by Tony Van Bynen "honouring the victims" of the Nova Scotia massacre.
Below: Making it up as they go along. The first draft of the policy - giving cities the power to restrict and even ban handguns. That's morphed into something very different.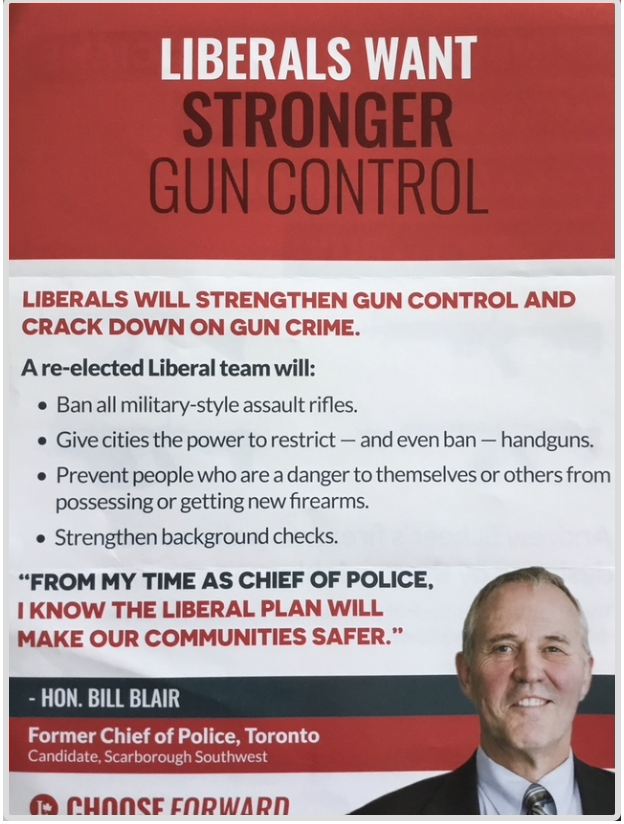 Details

Written by

Gordon Prentice
Getting information from public bodies can cost a small fortune.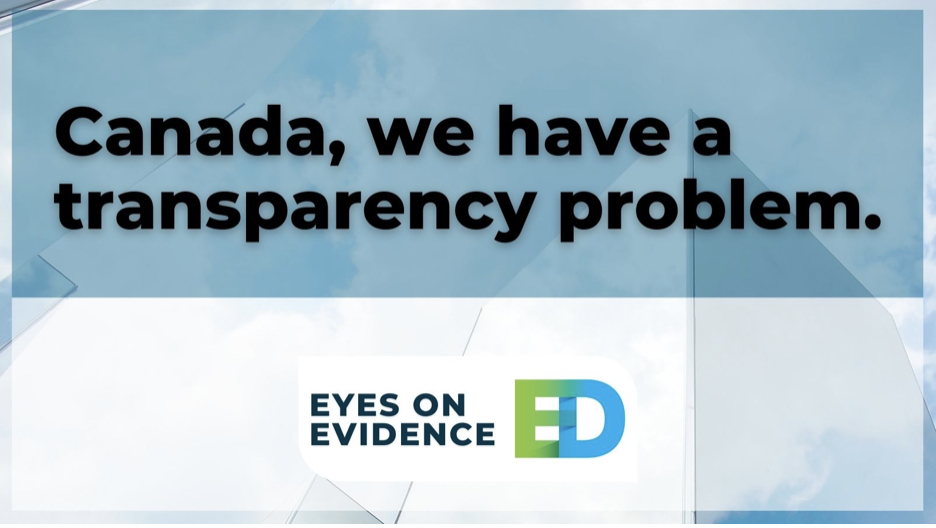 Southlake Hospital, for example, wants $1,179 before they will let me see their Master Plan and the agendas and minutes of the Committee that considered it. (See below) Personally, I think this kind of material should be deposited in the local library, redacted if necessary.
As a general rule, openness and transparency lead to better public administration. The case is made by an opinion piece in this morning's Globe and Mail by Farah Qaiser and Rachel Maxwell from "Evidence for Democracy". They want to know if the evidence behind policy decisions can be found by the lay public.
Closed Sessions
There are often good reasons for keeping information under wraps but these should be spelled out. It's too easy for municipalities to keep their discussions on important policy issues confidential when they should be debated in open session. Too often, they retreat into closed session to get advice from the lawyers and then use Solicitor-Client privilege to shield them from scrutiny. A favourite ruse is to say that the release of information would reveal their negotiating tactics – and that disclosure would give the game away.
Information can also be withheld to cover-up bad, ill-judged or embarrassing decisions. But experience tells me sunshine is the best disinfectant.
Dining out on our dollar
It cost me $75 to find out that our MP, Tony Van Bynen, when Mayor of Newmarket, charged his butter tarts and snacks to the taxpayers. The retired banker was dining out on our dollar. Importantly, the information didn't say who he was dining with nor the purpose of the breakfast or lunch "meeting". Apparently there were "privacy considerations". That triggered another FoI request and it came back with lots of blank spaces.
Bob Forrest's plans to redevelop the Clock Tower here in Newmarket could easily have blighted our historic downtown had it not been for the cascade of Freedom of Information requests, the answers to which demanded a fundamental reappraisal of the project.
But even now, some information is still withheld. Bob Forrest claimed he had a "tacit agreement" with the Town in 2013 which would have allowed his development to go ahead. Who knows? The Town refuses to release the June 2013 closed session records of the Committee of the Whole. I was told the minutes are to be kept under lock and key until their release
"would no longer have any impact".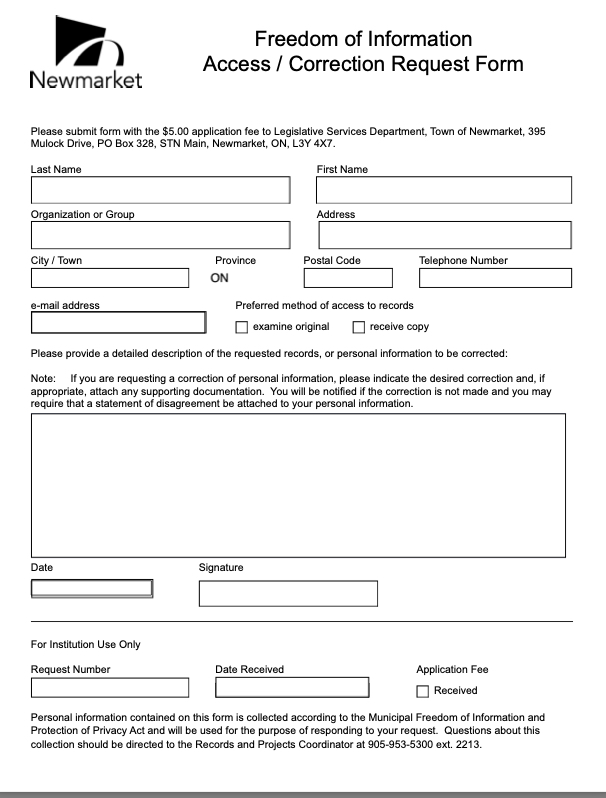 I shall try again in 2023 and see if the passage of a decade has made a difference. After all, Bob Forrest is now history and the Clock Tower has a new owner.
Glenway
It was only because of a FoI request that I found out that the Town had considered buying the Glenway land in 2008. This was kept secret during the community's long battle with the developer, Marianneville, who wanted – and succeeded – in building on the former golf course.
If people had known then that the Town had turned down an offer to buy the land it would have unleashed a whole new dynamic. The land, now worth hundreds of millions, was bought by Marianneville for under $10M in 2010.
Institutional Memory
Municipalities have, by their very nature, an institutional memory.
And political parties do as well. They remember what their political opponents did or didn't do in the past. But here in Ontario the political parties don't organise at municipal level and all candidates for council run as independents. Their triumphs and tragedies are soon forgotten.
Slow burning fuse
Freedom of Information requests often have a slow burning fuse. They can take years to bear fruit.
Even when I was an MP in the UK – and could table Parliamentary Questions on any subject under the sun – I occasionally found that Freedom of Information was the way to go.
Exposing tax dodgers
The Conservative donor and multi-millionaire tax dodger, Michael Ashcroft, was "elevated" to the House of Lords in 2000 after promising the then Conservative leader, William Hague, that he would bring his tax affairs on-shore and pay UK taxes on his worldwide income. Previously, he had been non-domiciled, meaning that he would pay UK tax only on income earned in the UK or brought into the UK from abroad.
In 2007 I asked the Cabinet Office the simple question:
"What form did Michael Ashcroft's undertaking take and to whom was the undertaking given?"
After getting nowhere, I appealed to the Information Commissioner who decided in March 2010 the information must be made available to me. Ashcroft then made a statement confessing he was non-domiciled. He wasn't paying UK tax on his worldwide income as he had promised to do to get into the House of Lords a decade earlier.
The controversy led to amendments to the Constitutional Reform and Governance Bill which was going through Parliament at the time. It became the law of the land for members of the Commons and Lords to be UK domiciled for tax purposes.
Peers now have a legal obligation to report their world-wide income to Her Majesty's Revenue and Customs. This, of course, also applies to Lord Black of Crossharbour (aka Conrad Black) even though he was in a US prison when the legislation was passed.
But more about Conrad Black later…
This email address is being protected from spambots. You need JavaScript enabled to view it.
Example 1: Southlake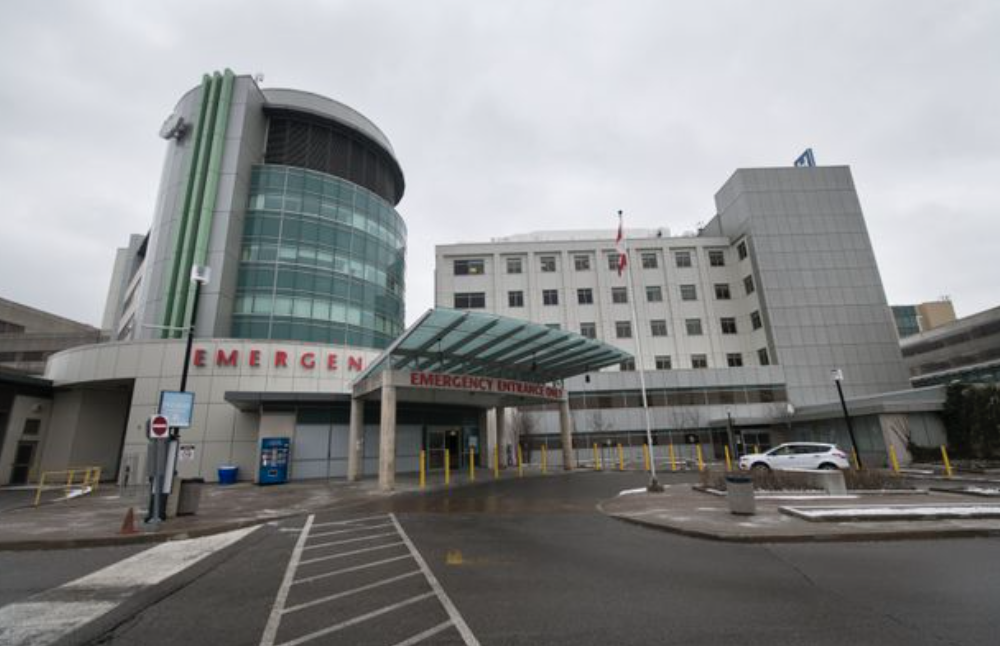 The future of Southlake hospital was one of the big stories in the local press last year. The Chief Executive, Arden Krystal, supported by colleagues, made the case for a new acute hospital on a greenfield site outside Newmarket with the present site on Davis Drive earmarked for walk-in care.
I wanted to find out more about this huge policy decision – the pros and cons and the rationale.
When did the proposal first emerge? What prompted it? In my head I had a million other questions.
Almost seven months ago I put in a Freedom of Information (FoI) request for sight of the Master Plan for the proposed new hospital and was startled to be told last week that this would cost me $713 – and that I would have to wait another six months for the material.
I don't complain about having to wait over a year for this information. We are living through a pandemic and when I lodged my FoI last August I stressed that the battle against Covid 19 was the hospital's top priority and my FoI request should only be answered when the staff had the time and opportunity to do so without taking them away from more important matters.
I also wanted sight of the agendas and minutes of the Southlake Comnmittee that considered the Master Plan. I am told this is going to cost $466 and, again, won't be available for six months.
I am left wondering why this material can't be deposited in the local library, redacted if necessary. $1,179 is a lot of money to fork out.
Example 2: Metrolinx
On 12 August 2021, the regional transportation agency, Metrolinx, told East Gwillimbury Council that an all-day two-way 15 minute GO Train service would be extended north from Aurora to Bradford. Councillors were told that Green Lane would benefit and that this was possible
"thanks to further study and optimisation of service plans".
It has been obvious to me for years that a fast train service through Newmarket (which I support) would, inevitably, mean grade separations in Town and these cost a small fortune.
So I asked Metrolinx for sight of the records that allowed them to make the 15 minute commitment not once but on multiple occasions since last August. They tell me they can't meet the statutory deadline for replying and need another eight weeks to consider my request because they have to search through a large volume of records.
Example 3: The valuation of Block 120 at Glenway West.
Last year, the developer Marianneville donated land to the Town and received in return a Donation Receipt for $14,290,000. This receipt can be used by Marianneville to offset tax payable to the Canada Revenue Agency.
The issue was raised by a member of the public, Kathryn Morton, who took a deputation to the Town's Committee of the Whole on 31 January 2022.
The Town's Finance Director, Mike Mayes, told the Committee:
"We issued a tax receipt – actually it is a donation receipt. It can be used for tax purposes. The cost (to the Town) was just basically printing off a piece of paper."
The Mayor, John Taylor, assured the deputant:
"We did get a land appraisal."
The Town has a Donations Policy and land gifted to it must be independently valued by an expert.
But since the gift of Block 120 cannot in any sense be regarded as confidential (as both parties have publicised the donation) I have asked for sight of the Valuation Report. I want to know how 16 acres of land zoned as Open Space with two large stormwater ponds and containing a Significant Water Recharge Area can be worth over $14M. I am left wondering how many other stormwater ponds and their adjacent lands, if any, have been gifted to the Town by developers in exchange for a Donation Receipt.
The Town tells me to expect a decision on 7 March 2022 on whether or not they will release the valuer's report.
Details

Written by

Gordon Prentice
If I were an MP I would be voting on Monday night for the continuation of the Emergencies Act – largely for the reasons set out by the Prime Minister who opened the debate last Thursday (17 February).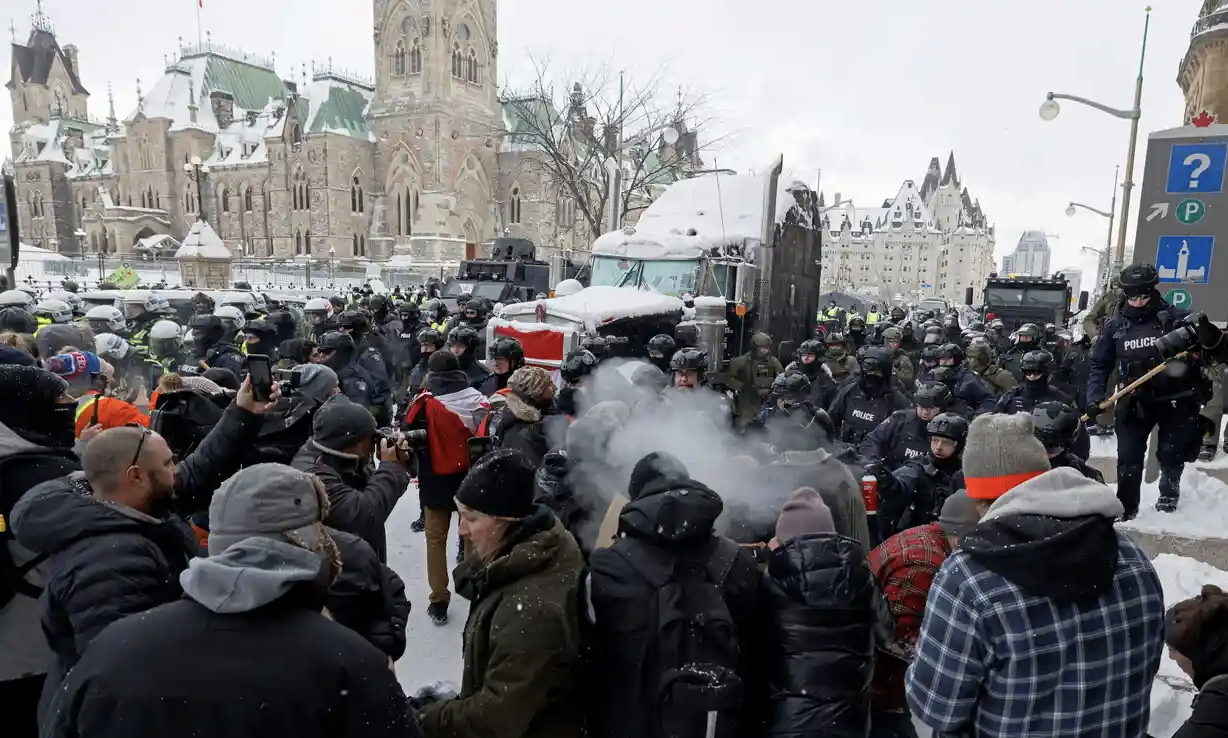 Trudeau said there was no alternative to invoking the Emergencies Act and I think he's right.
But, when the dust settles, a promised inquiry will look into that.
Police had no plan
The whole world now knows that the self-styled Freedom Convoy, which had occupied downtown Ottawa for over three weeks, wasn't going anywhere.
And the Ottawa police didn't have a plan to move them.
The interim Conservative leader, Candice Bergen, told the Commons on Thursday:
"We believe the trucks should move or be moved…"
But she didn't tell us how that would happen. The truckers and their camp-followers were dug in and prepared to stay for the long haul.
Maybe she would just give in to all their demands - insofar as we know what they are.
The NDP leader, Jagmeet Singh, got it right when he told MPs:
"It's no secret that the goal of this convoy, posted brazenly on their website, reiterated as recently as earlier this week in a press conference, was to overthrow a democratically elected Government. That was their goal."
Meet the bigots
Yet in its leader column last week (No, Canada), the patronising Economist had a go at Justin Trudeau who, we are told:
"has handled vaccine protests atrociously"
It criticizes the Prime Minister for refusing to meet the protesters:
"…seizing on the fact that a few of the protesters appear to be bigots, he attempted to put all of them outside the boundaries of reasonable debate…"
But why should the Prime Minister meet a bunch of conspiracy theorists whose stated objective is to remove him from office? Clearly, a meeting between Trudeau and the unmasked and unvaccinated leaders of the Freedom Convoy would have resolved absolutely nothing. The Economist goes on to say:
"The police already have ample powers to quell disorder…"
Over-reach
But do they? This is the issue that is preoccupying the House of Commons in its four-day debate on the Emergencies Act. Many MPs are claiming the Government has over-reached.
The Canadian Civil Liberties Association warns that triggering the Emergencies Act is a step too far.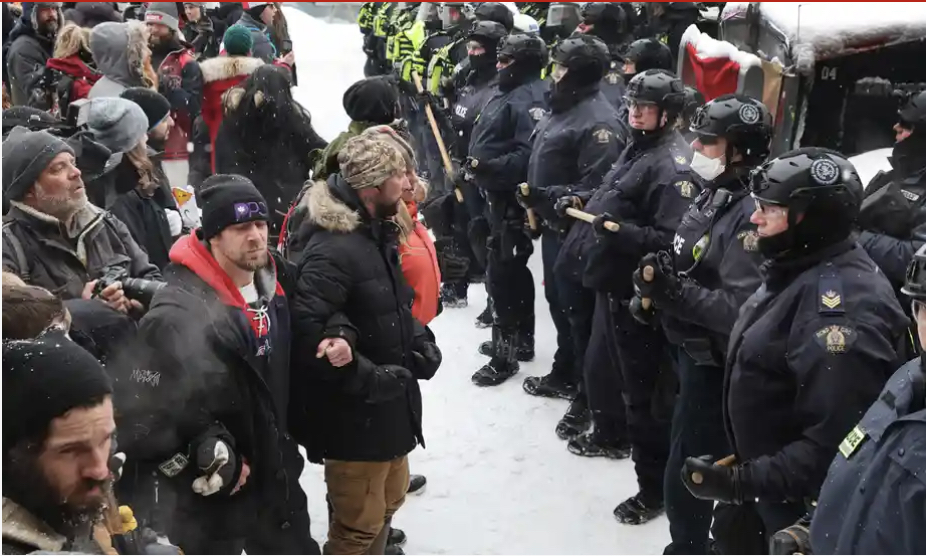 It seems to me the simple answer is the correct one. The protest got completely out of hand when the police failed to do what they are paid to do. They had to deal with tiny numbers of people with big trucks who were determined to park them wherever they liked. And the police stood by and watched.
Ineffective
The former Ottawa police chief, the hopelessly ineffective Peter Sloly, said the protest and occupation was "unforeseeable" which is nonsense. Why were there no contingency plans? How on earth was it possible for Sloly to say there "might not be a policing solution" to the protests and expect to be taken seriously?
When they are not fighting or keeping the peace somewhere, the military spend their time war gaming. I always figured the police would be doing something similar – how they would deal with civil disturbances, demonstrations and protests.
Apparently not. Instead, the Ottawa police were caught flat-footed.
"Controlled Area"
In the UK legislation in 2011 introduced a "controlled area" around Parliament where certain activities were prohibited such as "unauthorised use of amplified noise equipment" and "erecting or using tents or structures for facilitating sleeping". And so on. It seems quite inconceivable to me that the Metropolitan Police would allow truckers – or lorry drivers as they would say over there – to gum up Parliament Square with their monster trucks and rigs.
In a free society people have the right to protest – but this right is circumscribed. People don't have the right, for example, to incite violence to advance their aims. And if they break the law they take the consequences on the chin.
Beware: Barry Manilow
Canada is finding its own way. Other countries have different approaches. Protestors camped outside the New Zealand Parliament in Wellington were blasted with the hit songs of Barry Manilow to encourage them to disperse.
It wouldn't work here.
This email address is being protected from spambots. You need JavaScript enabled to view it.
PS: Over the years I've been on lots of demonstrations. In fact I was determined to join one in central Moscow in 2019 but my wife insisted I should stay out of it. Sound advice. Protesters were thronging the streets, complaining that anti-Putin candidates for the city council were being removed from the ballot paper by the authorities for allegedly breaking election rules. A ring of police officers surrounded a big hotel a stone's throw from the Kremlin. When I asked a police officer what was going on he growled: "State Security" and said no more. I nodded.
Details

Written by

Gordon Prentice
Yesterday (14 February) Newmarket Council held a workshop to consider the Library's new Strategic Plan.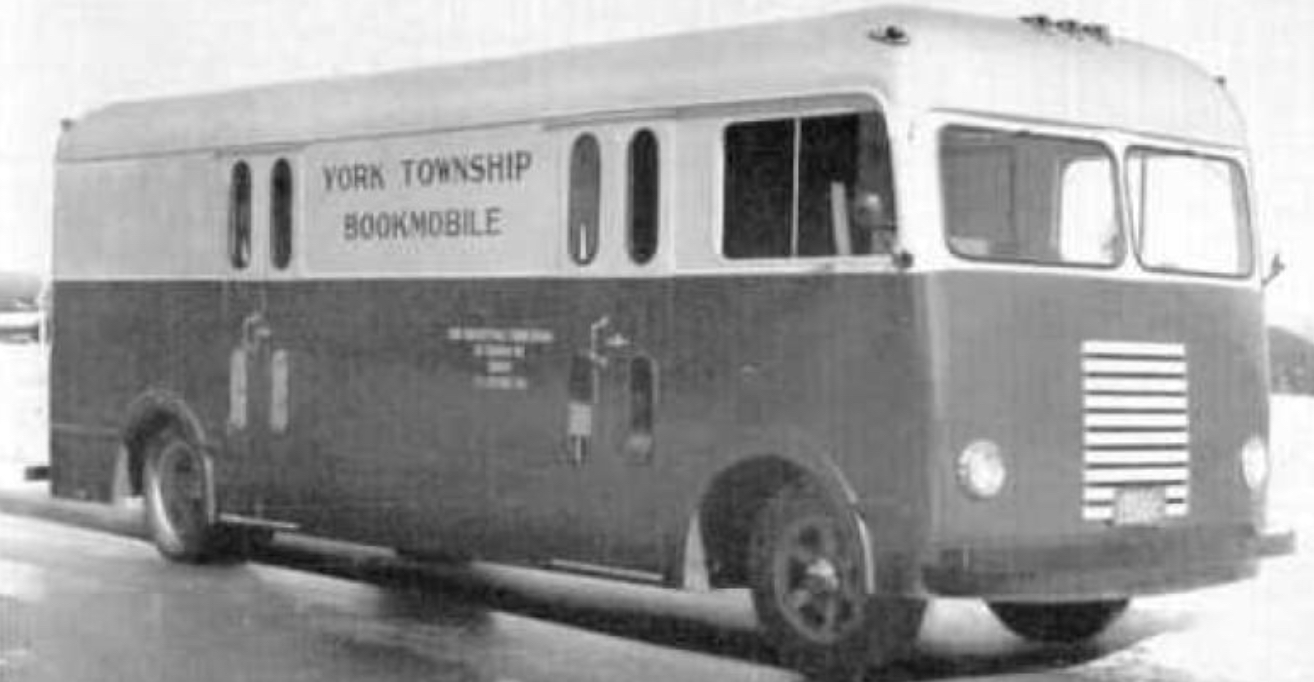 There was a presentation from the Library's new Chief Executive, Tracy Munusami, but, unfortunately, no Strategic Plan. We learn that comes along later. The CEO says it is still in draft form.
Hmmmm. I think it's overdue.
There is a lot of talk of initiating and igniting things. And challenging, inspiring and leading. This is the standard – and very clichéd - lexicon from the folks who are reinventing libraries. Making them more relevant to a diverse community etc etc. Sweeping books off the shelves to make way for the preposterous "Lendery" where people can borrow pots and pans.
The Mayor, John Taylor, overcome by the slide-show's messaging, hails the "renewed vision" and the "renewed energy". I laugh as I hear this.
Whatever happened to the new Library?
Deputy Mayor Tom Vegh thanks everyone for all their hard work and for the presentation but says he has one question, which, as it happens, is rather important.
"I was on the library board previously and I was involved in two different strategic plans and in both those strategic plans a new facility was highlighted, like right at the top of the list. And I notice that your strategic plan doesn't include that. Maybe you can explain why. Or perhaps that's just the new way that you vision the library - that the existing building that you have is adequate. I just noticed that and it stood out to me by its absence."
The Mayor chortles and says he doesn't remember this promise of a new library.
Library Board member Victor Woodhouse, a former financial analyst, laughs out loud and tells the Mayor to mild amusement that, later on, he is going to ask Council to approve $25M for a new library.
Someone refers to Councillor Woodhouse as Councillor Woodhorse which I think I prefer.

Let's get the basics right
A Board Member, Darryl Gray, gabbling at a million words a minute, tells us the Board had:
"conversations about this need, this historic need, for a new library or the perception of the historic need for new library.
And one of the things we agreed as a board we wanted to do was make sure… the services that we delivered to the community (were) right, before we even went down that road."
So there you have it. The Board doesn't want to talk about a new library until they get the basics right.
Regional Councillor Tom Vegh fought the last election promising a new library. He told the voters:
"The debate over the need for a new public library is long over. The only question now is where and when."
Why Doesn't Tom Vegh Stand Up for Himself?

Vegh seems blindsided by the presentation and the fact that the promise of a new library is nothing more than a laughing matter.
Tom Vegh is a full-time elected member, paid accordingly. Why didn't he wander into the library and ask for a meeting with the new Chief Executive? Why didn't he ask what was happening? Wasn't he curious? That's what the library wants to encourage – curiosity.
And why didn't he stand up for himself when the Mayor and Councillor Workhorse were laughing at him?
Vegh could have called in aid the previous Library Chief Executive, Todd Kyle, who, over his ten years at the helm, became increasingly outspoken, telling councillors that, on all the key metrics, Newmarket Library was way behind its comparators.
We need new benchmarks that put Newmarket at the top!
Now the Mayor is wondering aloud about the uselfulness of these old-fashioned, fuddy-duddy benchmarks when so much in the library world is changing. There's YouTube and lots of other digital sources of information. Books can be delivered to residents by drone! (I made that one up.)
Now Ward 5 councillor Bob Kwapis is telling us the library is a vital hub in his downtown patch. It shouldn't be going anywhere!
Ward 7 councillor Christina Bisanz isn't so sure. She says there are lots of people in the new sub-divisions who probably have no idea the Town has a library.
Someone mentions a mobile library.
That's the way forward! Who would have thought of that?
Newmarket Public Library is going back to the future!
This email address is being protected from spambots. You need JavaScript enabled to view it.
Update on 23 February 2022: From Newmarket Today: Newmarket Deputy Mayor says new library is needed, but Town not pursuing
The cast of characters: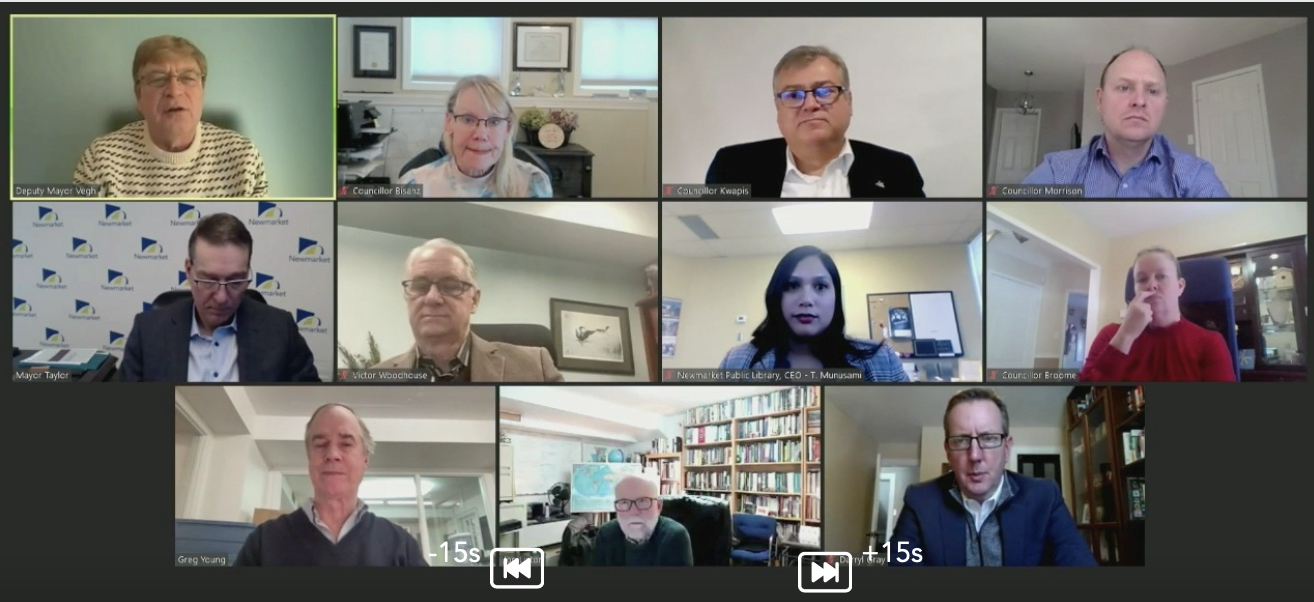 And what Tom said in October 2018 when running for election as Deputy Mayor and Regional Councillor: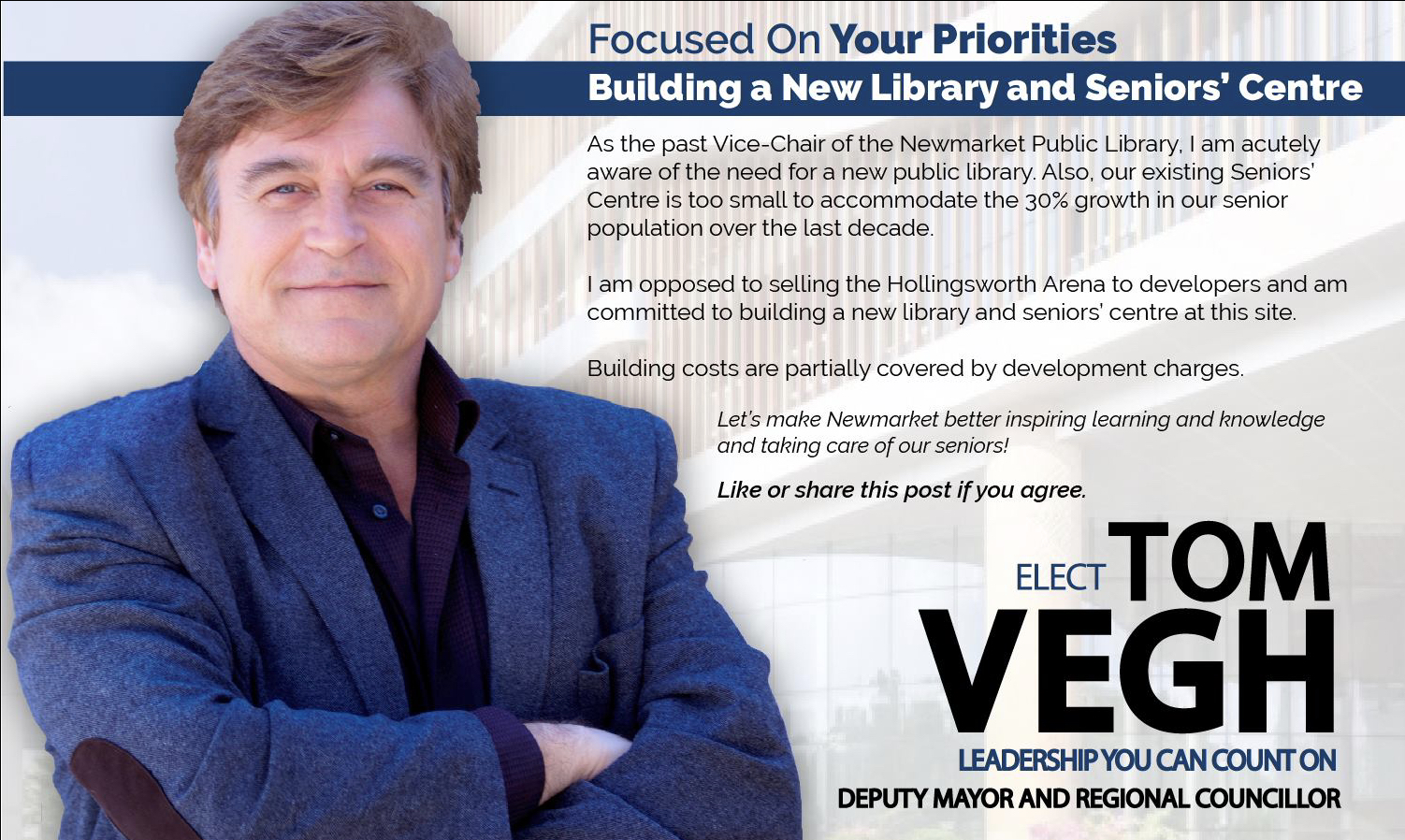 Details

Written by

Gordon Prentice
The Bradford Bypass will not get a Federal Impact Assessment after all.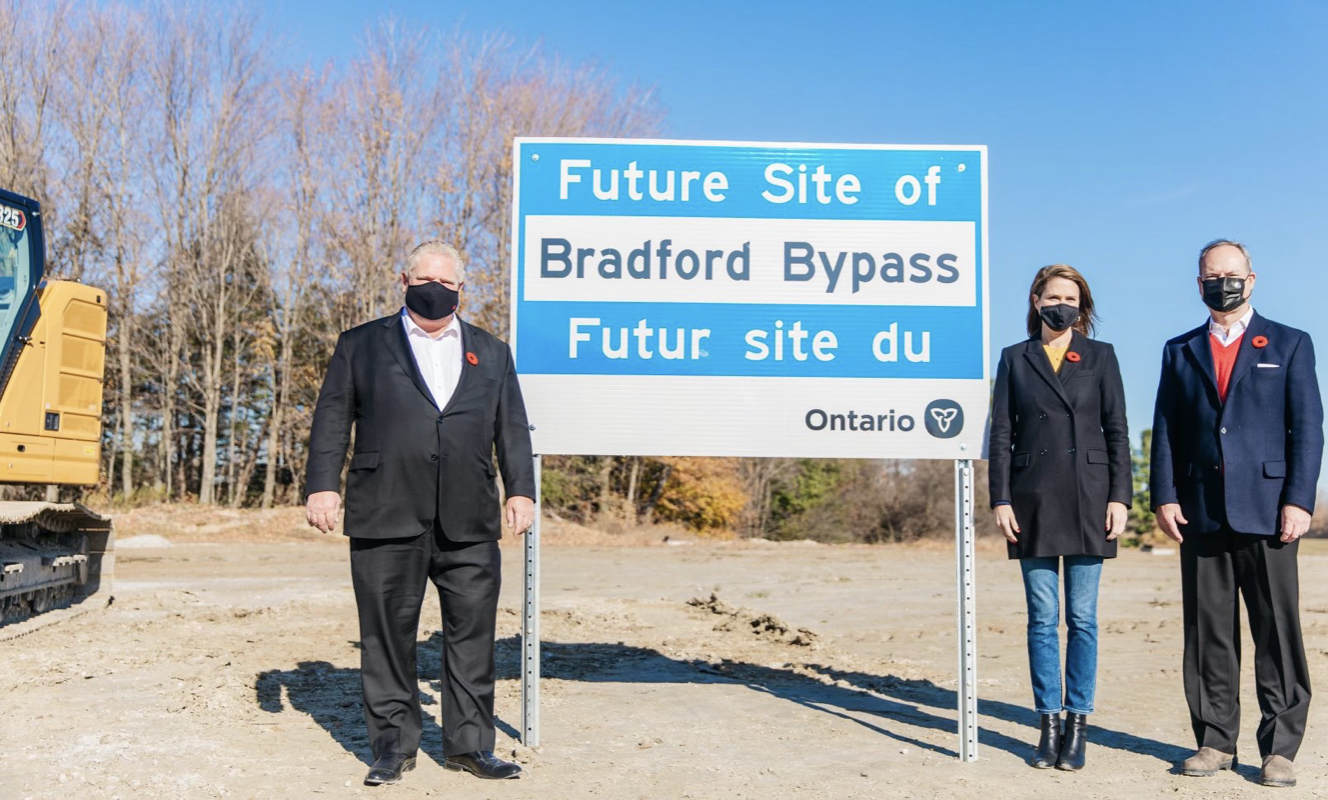 Bypass opponents had been pinning their hopes on the new Minister for the Environment and Climate Change, Steven Guilbeault, who, alas, turns out to be a damp squib. He came to the conclusion
"there is no basis to revisit the former minister's determination."
The Federal route is a dead end.
Bypass Petition
Guilbeault's decision swiftly followed Leah Taylor Roy's presentation of her bypass petition to the House of Commons last Tuesday. The new MP for Aurora-Oak Ridges-Richmond Hill reminded MPs that:
"the existing assessment was done over 25 years ago, in 1997, and on October 7 of last year, the Ontario government exempted this project from a provincial environmental assessment…
"The bottom line is that these petitioners are asking the federal government to do its duty, because the Province of Ontario did not. It is the Government of Canada's duty and responsibility to deliver on both ensuring the climate change targets that Canada committed to on the international stage and, more importantly, ensuring that we do everything we can to protect our fragile ecosystem."
Her pleas fell on deaf ears.
I don't know if she had a one-to-one conversation with the Minister before he made his announcement – or if she had the active support of my own MP, the Delphic retired banker, Tony Van Bynen. But I rather doubt it. I suspect she was on her own.
So, what next?
Everything now turns on Doug Ford losing his majority in the provincial election on 2 June 2022. And the NDP and Liberals coming to some kind of accommodation if neither wins an outright majority (which, as I write, seems likely).
Last November iPolitics told us the NDP would cancel the bypass and the Liberals would consider building it:
but Leader Steven Del Duca said in an email that "no shovel should go in the ground until all the relevant studies, including the environmental assessment, have been updated in an open and transparent way."
Del Duca, who has always been robust in his criticism of Highway 413, is much more nuanced when it comes to the Bradford Bypass. For some time now he has been sending out signals that if the municipalities want the bypass they can have it.
But things are not so straightforward. Municipalities in favour of the bypass are also calling for updated environmental studies.
Wilkinson got it right
The Minister, Steven Guilbeault, refuses to intervene, saying his predecessor, Jonathan Wilkinson, got it right when he concluded in May 2021 that:
"the regulatory review processes that apply to the Project and related consultations with Indigenous peoples provide a framework to address the potential adverse… effects and public concerns raised in relation to those effects."
But four months later, in October, the Ford Government exempted the Bradford Bypass from key requirements of the Environmental Assessment Act 1990 using regulation 697/21.
On 13 January 2022, York Region's Committee of the Whole quizzed officials from the Ministry for Transportation about this very issue.
Newmarket's Mayor John Taylor wants to know what the Ministry doesn't have to do now – thanks to regulation 697/21 - that they would have had to do before.
We wait to hear.
This email address is being protected from spambots. You need JavaScript enabled to view it.
See also the analysis behind Jonathan Wilkinson's decision of May 2021.
Click "read more" to read the reaction from Groups calling for updated environmental studies.