Details

Written by

Gordon Prentice
Yesterday the Conservatives opened their Campaign Office at 120 Harry Walker Parkway (right).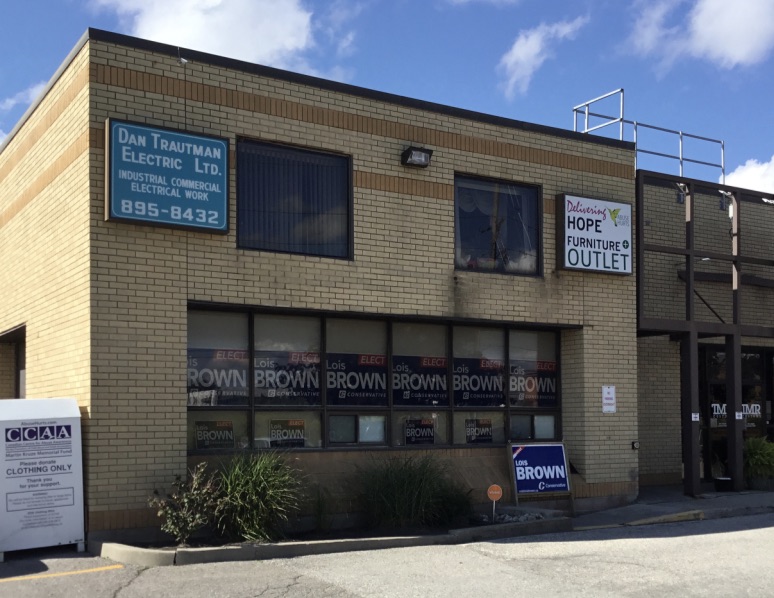 The Liberals already have theirs up and running at 12 St John's Sideroad, Aurora. The NDP open theirs at 17817 Leslie Street (unit 45) on 12 September. The Greens are fighting the election without a campaign office, preferring to spend their funds on other things.
Here are the events I am aware of:
Thursday 26 September 2019: Event organised by Drawdown Newmarket-Aurora to be held at the Old Town Hall, 460 Botsford Street, Newmarket L3Y 1T1 from 7pm – 9pm. Free.
Wednesday 2 October 2019: Breakfast meeting organised by the Aurora Chamber of Commerce at 4 Pinnacle Trail, Aurora from 7.30am – 9.30am. Tickets available to non-members for $25
Tuesday 8 October 2019: The Newmarket Chamber of Commerce is holding a breakfast event from 8am – 11am. This is provisional and the arrangements including the venue have not been finalised. In the past people who are not members of the Chamber have been able to buy tickets. More information to come on this.
Tuesday 8 October 2019: Aurora Public Library is hosting a Meet-and-Greet to allow the public to have a coffee and chat with the candidates running in Newmarket-Aurora and in Aurora-Oak Ridges-Richmond Hill. Ten out of ten to the Library for doing this. The event will be held in the Living Room at Aurora Public Library, Yonge Street, Aurora from 7pm – 8.30pm. Free
I am told the candidates are also doing an event at Pickering College at 9.30am on Thursday 3 October 2019. We must assume this is for the students only.
We need an evening debate, free of charge
I hope someone somewhere will organise an evening debate for the general public involving all the candidates. Newmarket Today is one possibility. Or the Churches or some other neutral organisation could take the initiative.
It beggars belief that an election to Canada's Federal Parliament can take place without there being at least one evening debate in the riding involving all the candidates which is open to the general public and free of charge.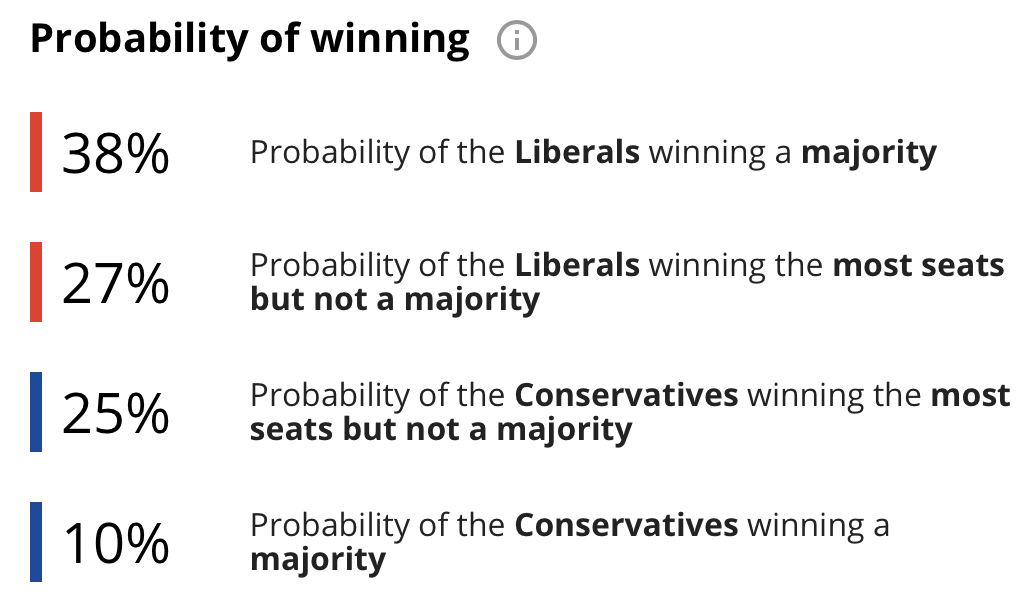 Of course, candidates may choose not to participate or claim they have something else on which clashes. This happens when candidates believe they have the election in the bag. So, as an example, the candidate missing at the York-Simcoe by-election debate earlier this year was the Conservative Scot Davidson who took 53.9% of the vote (on a lamentable 19.9% turnout).
Here in Newmarket-Aurora the more recent projections point to a closer race. According to 338canada.com the election here is a toss-up. The Liberals odds of winning are put at 55% and the Conservatives 45%. These figures change as often as the weather and they are projections, extrapolated from data gathered elsewhere. There are no polls in Newmarket-Aurora so far as I am aware.
Booo!
Doug Ford's Provincial PCs are drag anchors on the Federal Conservatives. Ford is uniquely unpopular. (See my You Tube on the summer protests in Newmarket-Aurora here)
The latest polling figures show the Liberals pulling ahead in the vote rich GTA. The Liberal brand is strong and resilient even when they are fielding a dud candidate who deals in half-truths.
The CBC's Poll Tracker, updated on 5 September 2019, sums things up this way:
"The Conservatives have led in the polls since February, but their lead over the Liberals has dwindled over the summer, leaving the two parties virtually tied. The Liberals are favoured over the Conservatives to win the most seats, but it's a toss-up whether or not any party can win a majority. The New Democrats are stuck in third and on track to lose most of their caucus, while Green support has levelled off after reaching new highs across the country."
The CBC Poll Tracker (right) gives the Conservatives a 10% probability of winning a majority in the next Parliament.
This email address is being protected from spambots. You need JavaScript enabled to view it.
Update on 15 September 2019: From Newmarket Today - NDP open Campaign Office.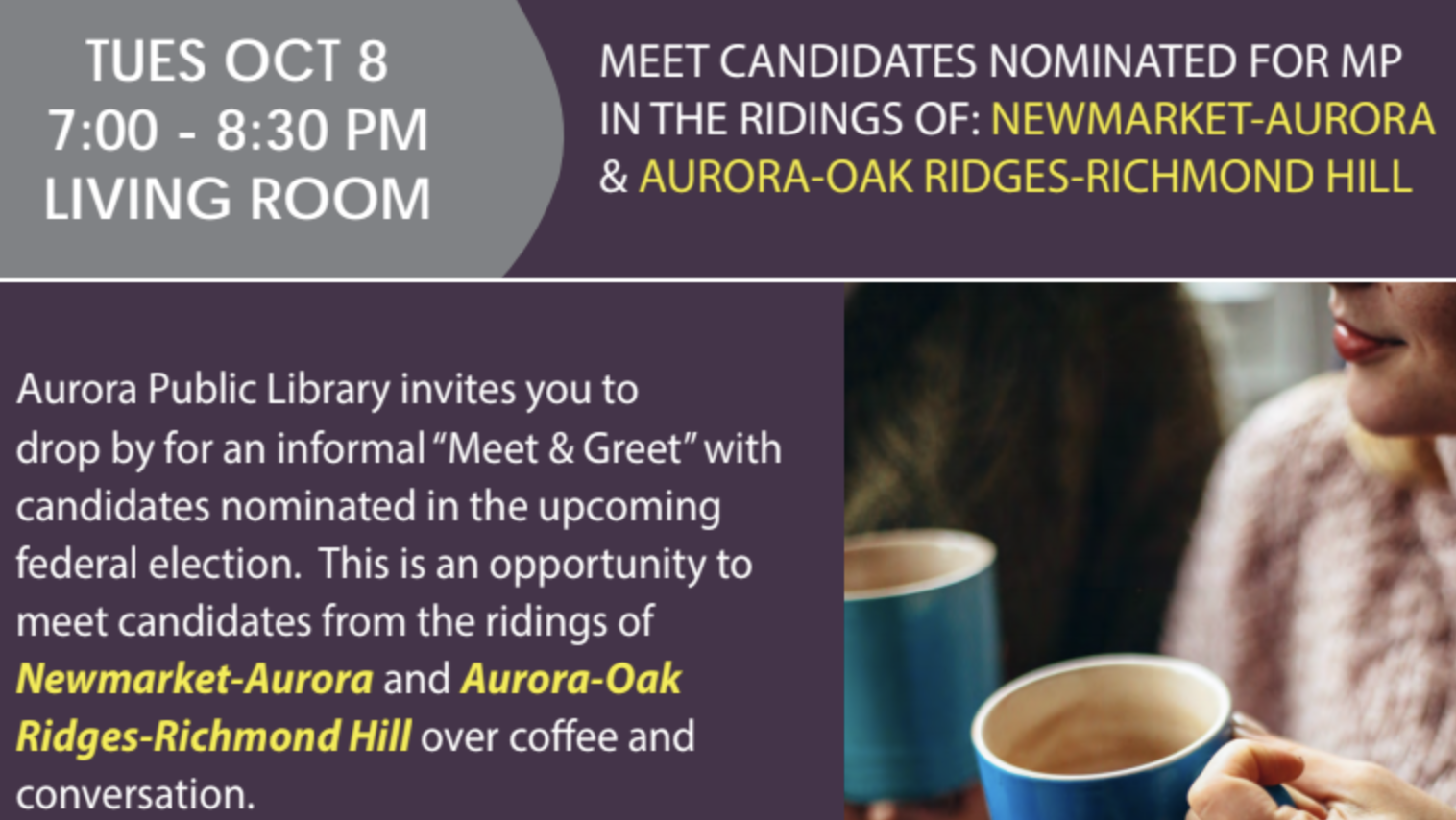 And this is what happened last time in Newmarket-Aurora:

Details

Written by

Gordon Prentice
As TIFF gets under way and summer draws to a close let us not forget those who protested outside Christine Elliott's Newmarket-Aurora constituency office over many months, drawing our attention to the scale and depth of Ford's cuts to public services.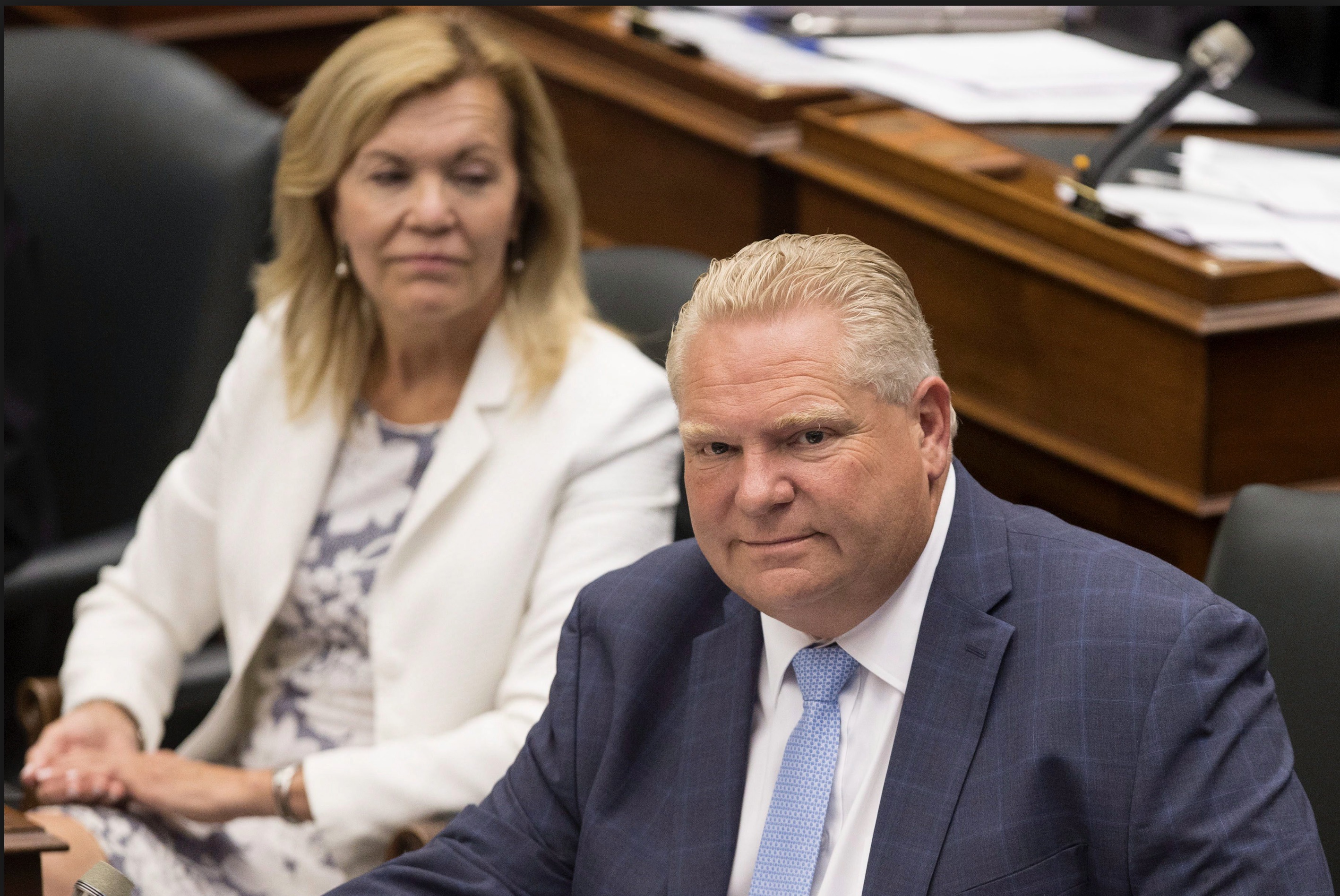 Every Friday they camped outside the MPP's constituency office, demanding to be heard.
Walter Bauer, the Green Party candidate in the upcoming Federal Election, was a regular.
The Liberal candidate, Tony Van Bynen, who now talks about the impact of Ford's cuts, never showed his face.
This video of the protest runs for just under 8 minutes.
It reminds us what it was all about - and what is at stake.
This email address is being protected from spambots. You need JavaScript enabled to view it.
Update on 6 September 2019. Ford's slogans aren't fixing health care. And teachers who lose their jobs as a result of budget cuts.
Details

Written by

Gordon Prentice
Former Newmarket Mayor Tony Van Bynen received severance payments totalling $162,699 when he retired from municipal politics and not just the $95,631 previously reported.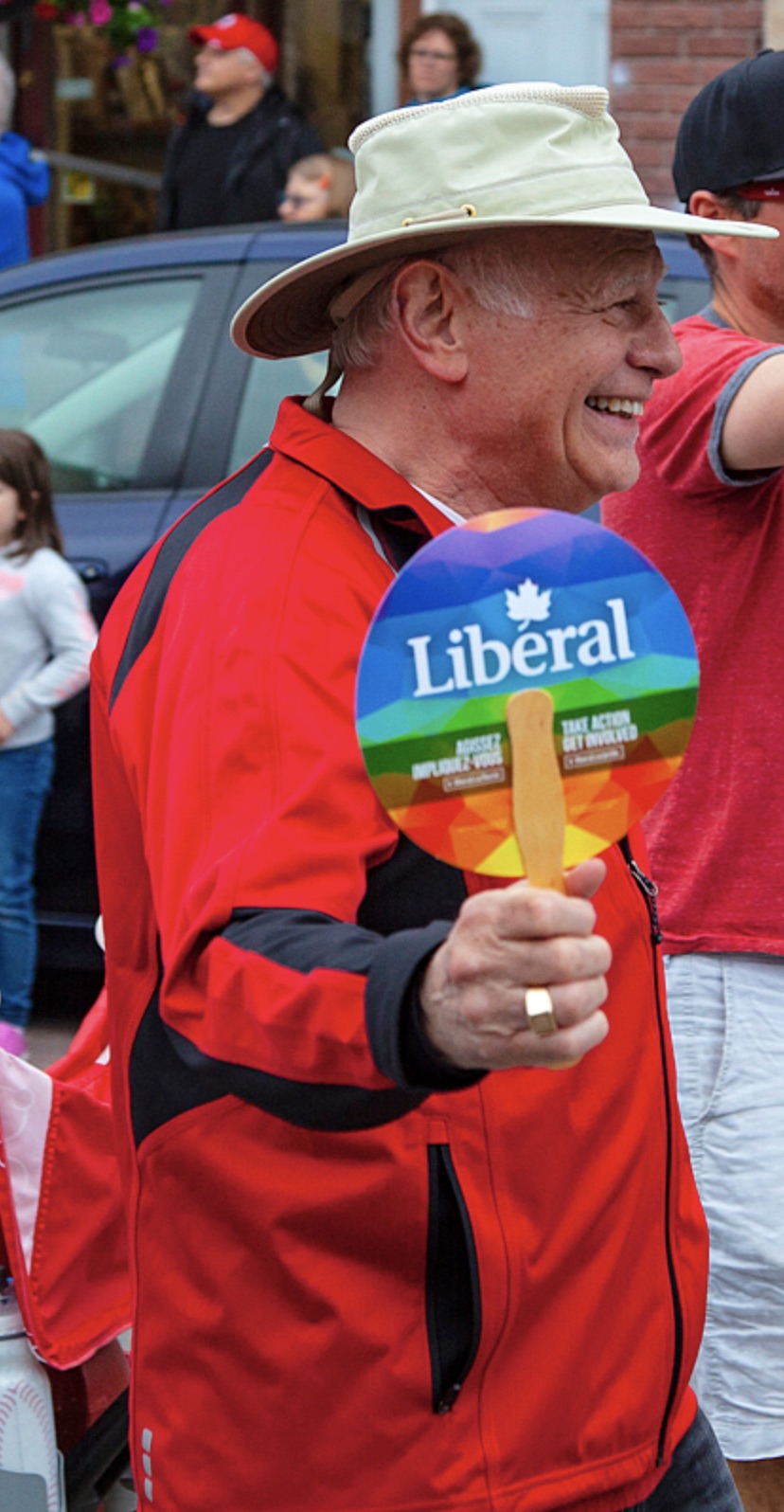 The wannabe Liberal MP Van Bynen – who says he will be the Voice for Fiscal Prudence when he gets to Ottawa – deliberately chose to understate the total amount of money he collected.
He claimed two severance packages after he stood down from elected office last October.
The $95,631 claim from the Town of Newmarket – the maximum allowable - was set out in the Council's 2019 Statement on Remuneration and Expenses which, by law, has to be published annually in March, covering the preceding year. It soon became public knowledge.
Shadowy
But there was also a shadowy second payment from York Region totalling over $67,000 which was not reported in the Regional Council's equivalent Statement of Remuneration and Expenses in March 2019 which only covers claims and payments made in 2018. (Van Bynen had a seat on York Regional Council by virtue of his position as Newmarket Mayor.)
A severance payment must be claimed – it is not automatic. And the Region allows retiring members a six-month period of grace to decide whether or not to claim. Delayed payments can, therefore, fall into the next tax year.
The retired banker Van Bynen informed the Regional Treasurer on 13 November 2018 that he would be claiming severance but wished the payment to be delayed until 2019. Van Bynen was paid $67,068.33 on 24 January 2019. His name escaped being listed in the Region's March 2019 Statement as having received a severance payment but it will appear next year in 2020 after his election to the Federal Parliament in Ottawa.
So why did Van Bynen ask for the money to be paid in 2019? Was it simply a matter of shifting income from one tax year into another? Or was it to minimise any publicity?
"There is no double-dipping"
On 27 June 2019 Van Bynen told the local press there was no "double dipping" while omitting to tell them he had also put in for a significant severance payment from York Regional Council - where the record shows he rarely made a contribution. Van Bynen justified his $95,631 Newmarket payment this way:
"It's not unique and severance is part of the overall compensation package It is all part of what the market has provided and other municipal service employees get severance."
And on his bid to become Newmarket-Aurora's next MP he said this:
"If I am successful, the federal position won't start until later in the year so there is no double dipping."
In that press interview in June 2019 Van Bynen chose not mention the $67,000 he had received from York Region five months earlier. What Van Bynen told us then was clearly a half-truth. You don't forget about getting a cheque for $67,068. He has never been completely candid with us. (More on this to follow)
Severance for elected officials was introduced by the Town of Newmarket in December 2006, the year Van Bynen became Mayor. It is payable whenever an elected official leaves office, for whatever reason. By contrast, Town employees who leave their jobs voluntarily (for example, to get another job or to retire) are not paid severance.
Dining out on our dollar
For years he billed his meals to the Town, dining out on our dollar. And we had no idea who he was dining with nor the purpose of his "business lunch". It was another example of Van Bynen's sense of entitlement.
York Regional Council now has a Code of Conduct for its members. It was forced by law to adopt one earlier this year. In 2015 Van Bynen was one of a number of members who voted against one, believing it wasn't necessary.
The most important statement in the new Code of Conduct is listed as its first guiding principle:
"Members shall serve the public in a conscientious and diligent manner that promotes public confidence and will bear public scrutiny."
So should he thank me for getting this information on his severance out into the public domain before the Federal Election? Or will he be cursing me?
Ambush
As it happens, earlier this week I ambush our wannabe MP at my local councillor's Ward 4 summer party at a London Road Park, a stone's throw from Van Bynen's home. I ask:
"Hi there! How is the campaign going?"
Our wannabe MP replies curtly:
"Very well."
I am thinking, hey, he's closing down the conversation before it even starts!
Just like he blocks me on Twitter.
This email address is being protected from spambots. You need JavaScript enabled to view it.
Details

Written by

Gordon Prentice
A year ago a contractor employed by the York Catholic District School Board (Peltar) dug up and reconstructed the car park and playground at the Canadian Martyrs Elementary School which is next door to me.
Nothing prepared us for the incredible vibration that was unleashed last August as the contractor's heavy machinery started pounding down on the aggregates sending shock waves through adjacent properties. It was so bad one neighbour called the police.
Properties were damaged. Mortar was loosened and fell away. Bricks cracked.
Nothing to do with us!
The School Board washed its hands of the matter saying any damage was Peltar's responsibility. And the contractor said we should claim against our own insurance policies who would in turn claim against his insurers. This was an impossibility for me – and presumably all my neighbours – as my house insurance policy specifically excludes earthquake and ground movements.
Repairing the damaged houses was at the owners' expense. This is unfair.
The School Board does not keep any records which would allow us to understand how and why this happened. It does not keep records of complaints. It does not keep records of gas leaks on school property where the Fire Department has been called out – but would do so if these were deemed "critical by the Fire Department".
Seems to me they keep their records on the back of an envelope, somewhere.
We don't have any records
The School Board say they conducted a search for records but they won't tell me which files they consulted. I specifically asked for this information. And when I appeal to the Information and Privacy Commissioner I am told they don't need to tell me which records they have consulted on the grounds that I have not presented "a reasonable basis for concluding that the requested record exists".
Hmmm.
The School Board does however have a Records and Information Program Manual which lists the records which must be kept and filed together with the schedule for their retention and/or destruction. Unfortunately, the School Board has not let me see it. I asked on 29 January 2019 and was told it was being updated. I asked again on 25 June 2019 but was ignored. So I forked out $25 and lodged another appeal with the Information and Privacy Commissioner in the hope it will force the School Board to let me see this elusive Records and Information Program Manual.
Top Secret
This manual should not be Top Secret. I have the one from its counterpart Public School Board, the York District School Board, sitting on my desk as I tap this out.
The York Catholic District School Board is a big organisation responsible for 85 elementary and 16 secondary schools across the nine municipalities that make up York Region. It employs 5,000 teachers who educate over 54,000 children and young people. It beggars belief that it refuses to take responsibility for damage caused to property by its agents and those it employs to carry out work on its behalf.
The Board's cavalier approach to record keeping is something I shall want to take to the Ombudsman once the Information and Privacy people have completed their work.
By-law needed
In the meantime, Newmarket Council can help us all by bringing in a By-law which obliges rogue organisations such as the York Catholic District School Board to notify people living or working near schools (and other properties they own) when construction work is to take place which could reasonably be expected to give rise to significant ground vibration. They should also indemnify these property owners for any resulting damage.
The Planning and Engineering staff at the Town have had this on their radar for 18 months.* They have already looked at vibration damage arising from the construction of new developments. They are scheduled to report back to councillors next month (September) on the options available for dealing with
"existing sites where construction activity will cause significant vibrations."
The York Catholic District School Board has shown it can ignore with apparent impunity property owners living near its schools. Whether it can ignore the Town of Newmarket is another matter entirely.
This email address is being protected from spambots. You need JavaScript enabled to view it.
* Note 1: On 19 March 2018 the Town of Newmarket's Committee of the Whole received a deputation from a local resident and agreed:
That the deputation by Stuart Hoffman regarding vibration control in regards to construction activity be received and referred to staff for review and report; and,
That staff be directed to provide recommendations and approaches to address the issues identified to protect neighbouring sites from the effects of vibrations from adjacent construction projects; and,
That the report should include, but not be limited to, potential by-law changes including the requirement of pre-condition surveys, effective monitoring and data reporting, resident notification and a process for complaint handling in all site plan approvals.
Note 2: Freedom of Information requests lodged with the YCDSB on 12 October 2018: I asked for
all information concerning the gas leak at the Canadian Martyrs School on 10 August 2018 including any emails/correspondence/communications between Board staff and the contractor and Enbridge.
sight of any records since 1998 which reference any consultation initiated by the Board or its agents with adjacent property owners and residents in respect of planned or anticipated construction works on school property.
sight of the York Catholic District School Board policy and procedures, past and present, on consultation with property owners adjacent to school property where construction works are planned.
sight of all internal file notes; notes of meetings; emails or other electronic records relating to the need for consultation with residents whose properties are adjacent to the Canadian Martyrs school in respect of the construction works at the school in 2018.
sight of records giving the number of complaints received by the Board in respect of construction works carried out on school property since 2008 and how, in each case, these complaints were resolved.
Details

Written by

Gordon Prentice
Tony may block me from reading his tweets but I still get to know what's happening.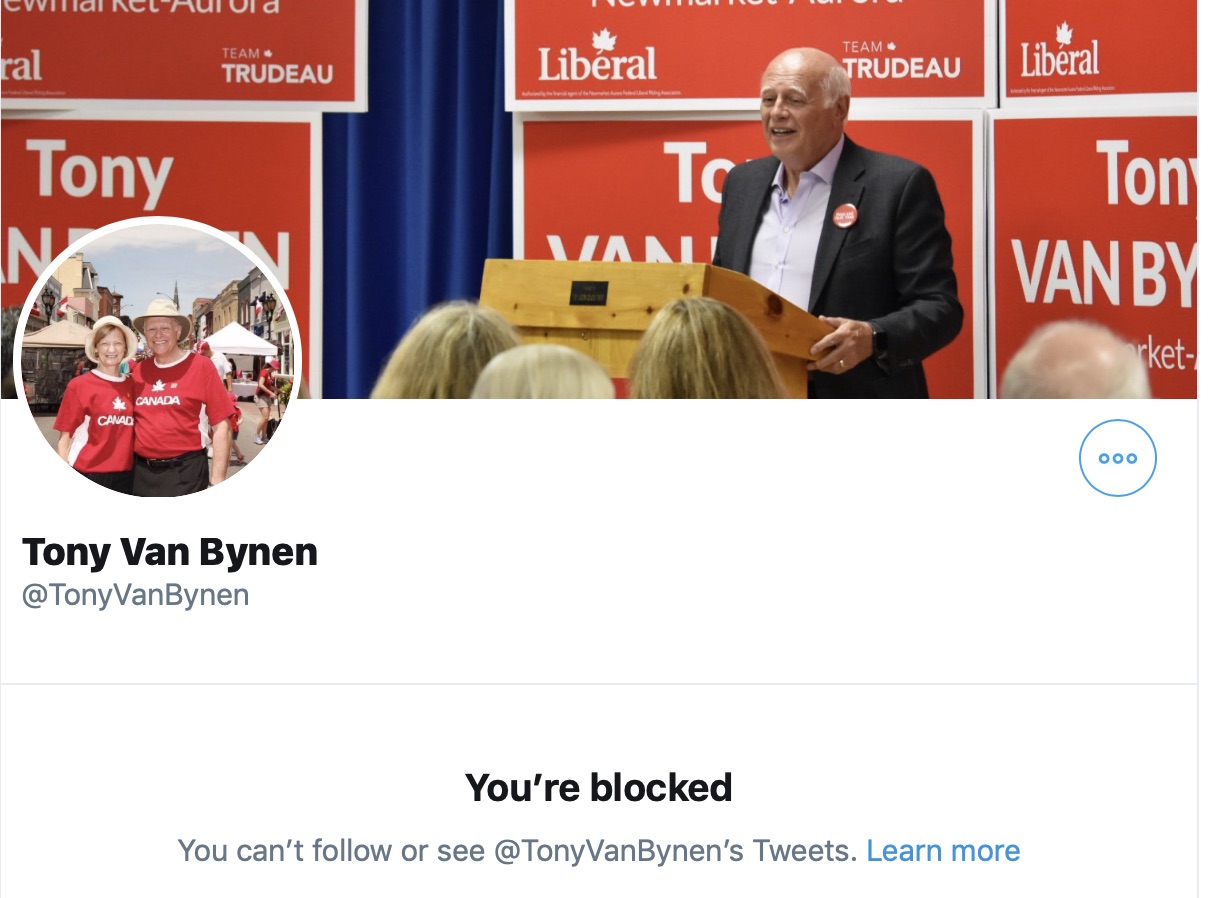 I asked the Liberal Party if it is OK for one of their candidates to block people from reading his tweets. They haven't got back to me yet but I am ever hopeful. There is a principle at stake.
Anyway… here is Tony's canvassing schedule for those who believe in #hopeandhardwork
Meet at the Campaign Office 12 St John Side Road, Aurora (N/E corner of Yonge and St John) on the following dates:
Monday August 26th 6.30-8.30pm
Tuesday August 27th 6.30-8.30pm
Wednesday August 28th 6.30-8.30pm
Thursday August 29th 6.30-8.30pm
Saturday August 31st 10am-12.30pm
Saturday August 31st 1.30pm-4pm
and Sunday September 1st 1.30pm-4pm
I hope Tony's canvassers are being fully briefed on all the issues that may come up on the doorstep. Our wannabe MP should not be keeping things to himself that should be out in the public domain.
As we know, the old banker has always been economical with the actualité.
So is there anything he is not telling us that we should know before election day?
Something that may be difficult for his canvassers to explain away?
If not. No worries.
This email address is being protected from spambots. You need JavaScript enabled to view it.
In the United States (a very, very different country) a federal appeals court recently upheld a lower court ruling that President Donald Trump's habit of blocking Twitter users he disagrees with violates the First Amendment.
And here is a blog from five years ago which looks at how our future MP dealt with the two totemic issues of his last Mayoral term - Glenway and the Clock Tower.