Details

Written by

Gordon Prentice
Our neighbour to the north, East Gwillimbury, was the fastest growing municipality in the nation in the 2021 census.
Could we be about to see a huge new development just north of Green Lane, on the other side of Lowe's?
Development to our immediate north would of course impact massively on Newmarket but I am left wondering how these eye-catching plans will work out in practice. Without servicing – sewage and wastewater – they are dead in the water.
The former North York Sewage Solutions project was scrapped by Doug Ford in the run up to last year's Provincial election. With wastewater going south to Lake Ontario instead of north to Lake Simcoe there is no possibility of development on the site for years.
The land is in a designated settlement area outside the Greenbelt.
That is precisely the kind of land designation that would be perfect for a new Southlake.
This email address is being protected from spambots. You need JavaScript enabled to view it.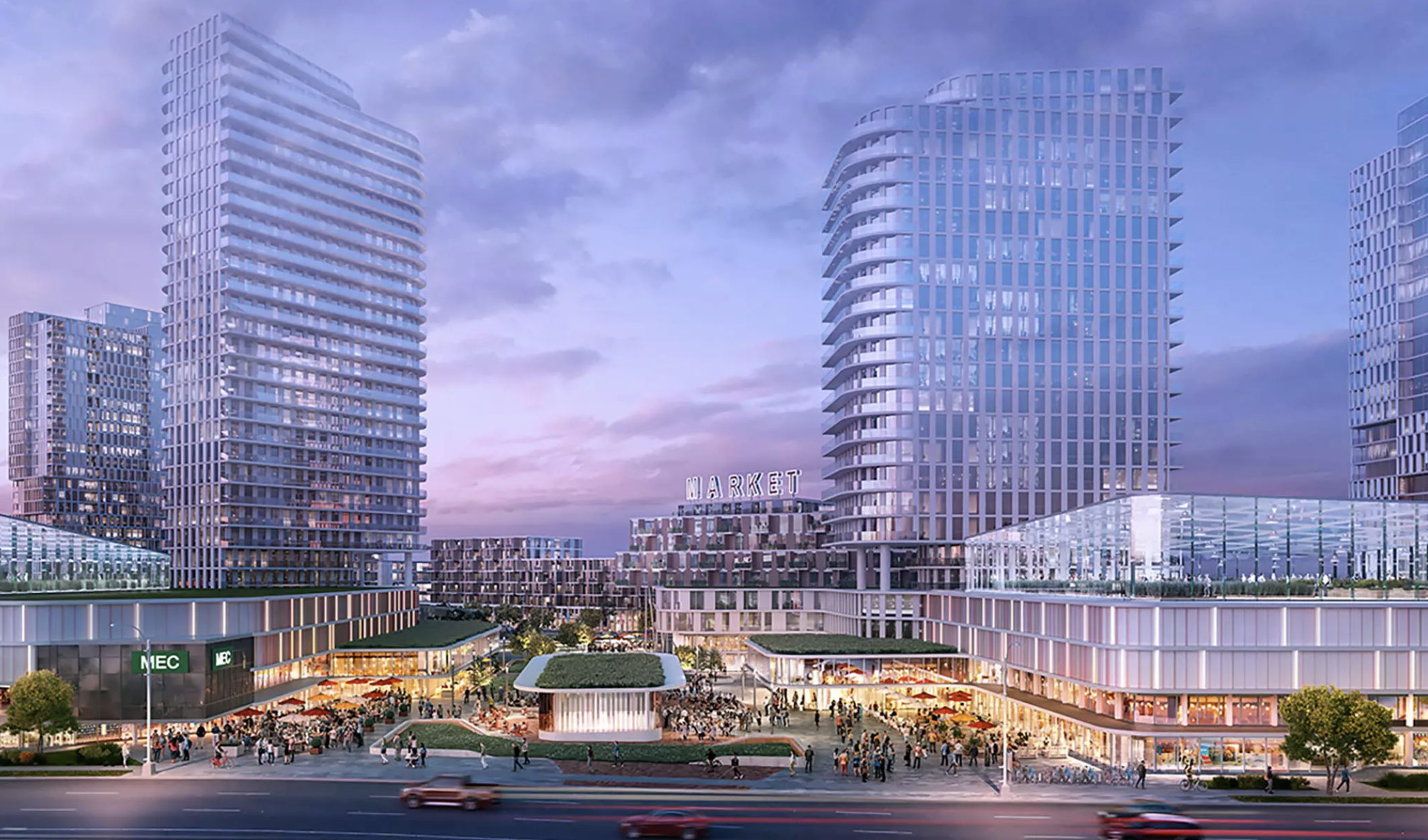 Details

Written by

Gordon Prentice
The Town of Newmarket has started posting the details of candidates' election expenses from the municipal election last October.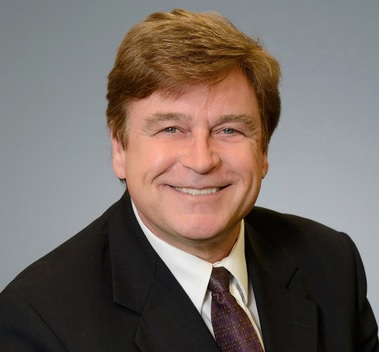 And the newly re-elected Tom Vegh tells the Town Clerk he has a campaign deficit and wants the campaign period to be extended so he can find the money to pay it off.
It's déjà vu. We've been here before.
Maxed-out
Asking for an extension means he can't cover his deficit by using his own money to clear the debt himself. It follows he must have maxed out on his self-financing limit which, for candidates for Regional Councillor, was set at $17,241.40
A candidate can only accept contributions or incur campaign expenses during the campaign period which, for the October 2022 election, ended on 3 January 2023.
The deadline for candidates to file their Financial Statement with the Town Clerk is 2pm on 31 March 2023. But candidates can file their Financial Statement before that date if they have formally ended their campaign.
The official guidance on Campaign Finance issued by the Province says this:
If you have extended your campaign to pay down a deficit, the end date for the extended campaign period will be the earliest of:
The day you notify the clerk in writing that you will be ending your campaign and not accepting any more contributions
June 30, 2023
Money from Developers

After the 2018 election - when Vegh was first elected as Regional Councillor and Deputy Mayor – he similarly asked for more time to pay off the deficit. Back then he took thousands of dollars from people intimately associated with the development industry - not just before but also after the election - to pay off the $30,000 deficit that he had run up in the campaign.
If those developers had not bailed him out he would have been unable to pay these debts himself (because of the self-financing rules) and would have automatically forfeited the office.
In October 2022 I ran against Tom Vegh for the position of Regional Councillor/Deputy Mayor.
Vegh won convincingly with 9,396 votes to my 5,455.

This email address is being protected from spambots. You need JavaScript enabled to view it.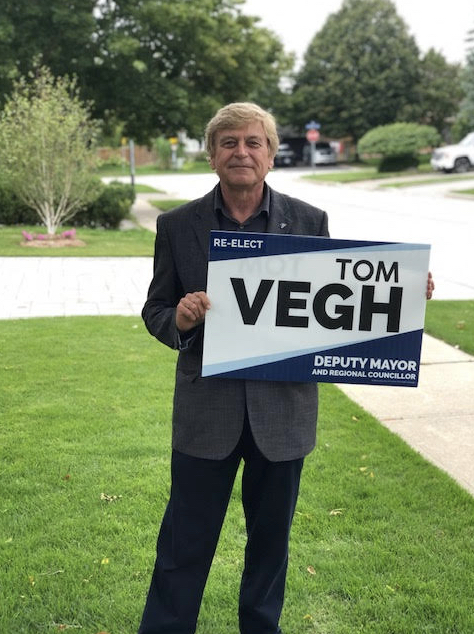 Details

Written by

Gordon Prentice
Dave Kerwin died unexpectedly on 6 February 2023, age 84. The news came as a huge shock to everyone who knew him. To me he seemed indestructible and he would go on forever. When he retired from municipal politics in 2018 he was the longest serving councillor in Canada. An astonishing 39 years.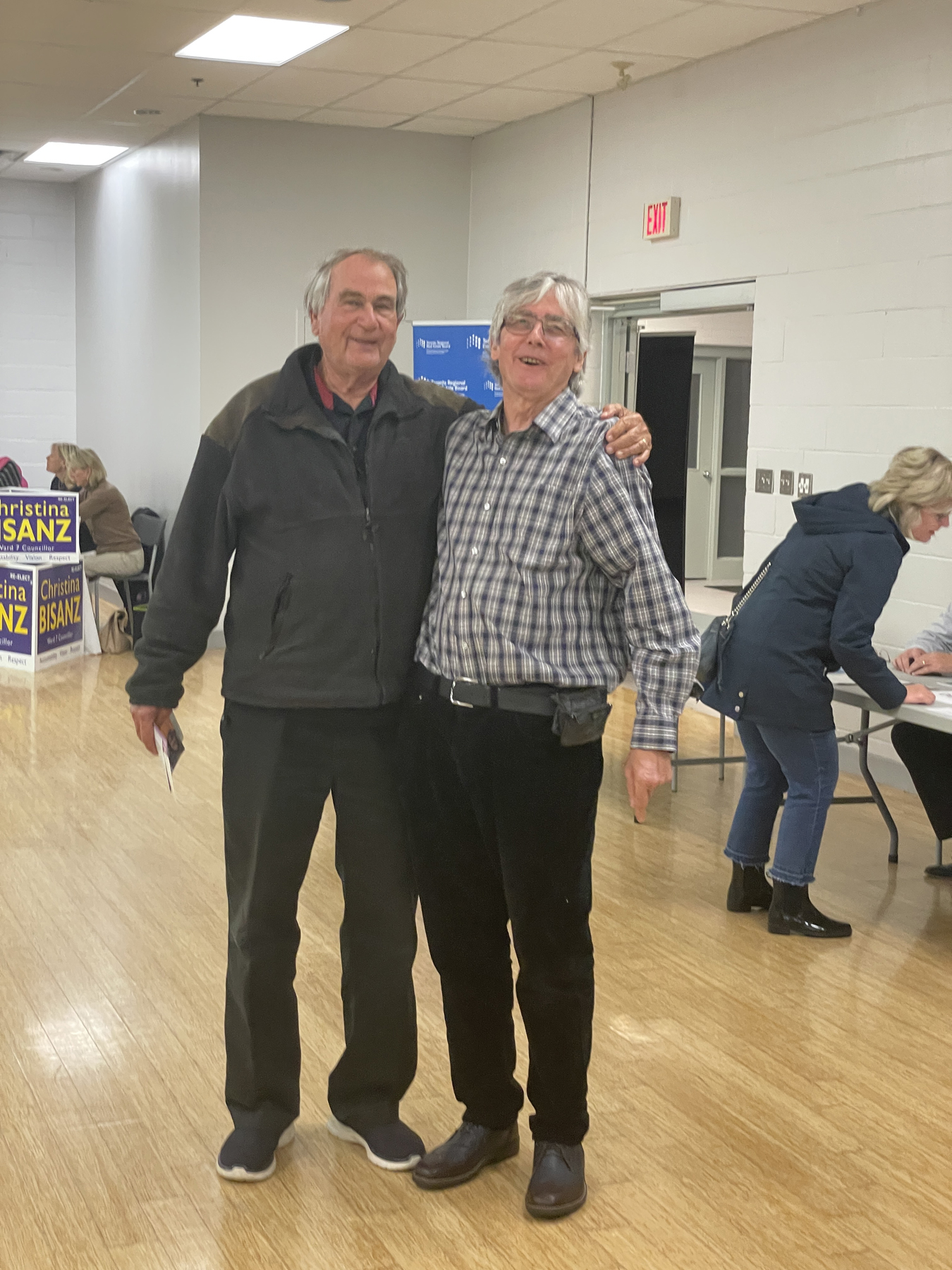 On Monday, Newmarket councillors paid tributes to Dave Kerwin, led by the Town's Mayor, John Taylor. In an engaging riff, the Mayor reminds us that whenever Dave was asked how he was doing he'd say:
"Never been better."
And that captured the essence of the man. Living in the moment. Enjoying life to the full.
The councillors all struck the right note. Together they painted a picture of Dave we would all recognise. Approachable, convivial and someone who enjoyed the company of others. He laughed a lot. He was intensely interested in the world around him. His was a life well lived.
I remember him telling me the secret of being a successful councillor. Just walk the ward. Get to know it inside out. And talk to people.
Renaissance Man
But there was another Dave Kerwin - the renaissance man who rose early in the morning to study. He spoke Latin, French, German and Spanish but carried this erudition very lightly.
I was always interested in the techniques he employed as a practising politician. I told him that in his immensely long career he flattered his opponents into submission.
We had an email correspondence for over a decade. He would regularly comment on my blogs, congratulating me on my powers of perception and my insight before putting forward the contrary view. His flattery often went completely over the top – and he knew it. We used to josh about it. He would sign off:
"Cheers and love life!"
Soft spot
I had a soft spot for Dave Kerwin. I wanted to know more about his politics and how he saw the world and what needed to change. (Photo right from Ron Eibel: at the candidates' "Meet and Greet" at the Newmarket Community Centre on 27 September 2022)
Years ago, he urged Newmarket to buy the former 140 acre Glenway golf course when it was offered to the Town for under $10M. He told me it broke his heart when the Town decided not to. Glenway was certainly one of the most consequential decisions the Town has ever taken. On that one, I was on Dave Kerwin's side.
Curious
Dave was always looking to the future, thinking about the long term. He was intellectually curious. He liked provoking people into taking a position on things. He saw himself as a gadfly.
In his mind's eye he saw a changed Newmarket studded with high-rise buildings of 15-25 storeys. He cared about the environment and conservation. He fretted about the collapse in voter turnout, people tuning out politics. He worried about young people who believed they would never be in a position to buy a house. He fumed about building land being controlled by a handful of wealthy families.
Controversially (for some) he supported a wealth tax. He told me no one person should be allowed to accumulate $200B and that 80% of the world's wealth should not be in the hands of 5% of the population. Right on!
He was someone who believed in fiscal responsibility and early last year he warned me to expect 10% inflation in Canada. He wasn't far off the mark.
Kerwin's crystal ball
He liked predicting future events, often calling on me to bet with him on some outcome or other. I figured I was being set up to fail and never took him up on it – even though no money would ever change hands!
He predicted Doug Ford would win another term, backed by the developers and their money. But a few months earlier he had told me with equal certainty Ford would not win a majority and that the Bradford Bypass would be defeated by a coalition of NDP and Liberal members of the new legislature. Dream on!
Raconteur
Dave will be remembered as a great raconteur. He and Erika were restless travellers, moving from one adventure to the next. He would write to me from Mendoza, in Argentina, describing it as "the capital of Malbec". I picture him with a glass of wine in his hand.
In St Lucia he tells me he is going lobster snagging and mango picking in a beautiful balmy breeze. And afterwards he relaxes with a dollop of rum in his milk. From Barbados to the Falkland Islands and from a thousand other destinations he has a story to tell. But after his globe-trotting with Erika he is always glad to be back home.
A year ago this month, he was back in "wonderful Newmarket" enjoying cross-country ski-ing. In his eighties!
In the summer he loved his garden, watching the birds, sipping calvados. Enjoying retirement.
Just after Covid arrived in Canada in early 2020 Dave told me he didn't fear the virus – and at that stage there was no known cure.
He quotes the poet John Donne:
"A short sleep past and I shall awake eternally."
This email address is being protected from spambots. You need JavaScript enabled to view it.
Update on 19 February 2023: From Newmarket Today: He loved to help. Family and friends remember Newmarket's Dave Kerwin
Details

Written by

Gordon Prentice
King Mayor, Steve Pellegrini, believes the Province can put a hospital anywhere in the Greenbelt (or outside) they deem suitable. By repeatedly insisting on this, he puts himself at odds with the Chief Planner of York Region, Paul Freeman, who says a new hospital in the Greenbelt should go to a settlement (or built up area) rather than on prime agricultural lands.
Global News sums up the issue here.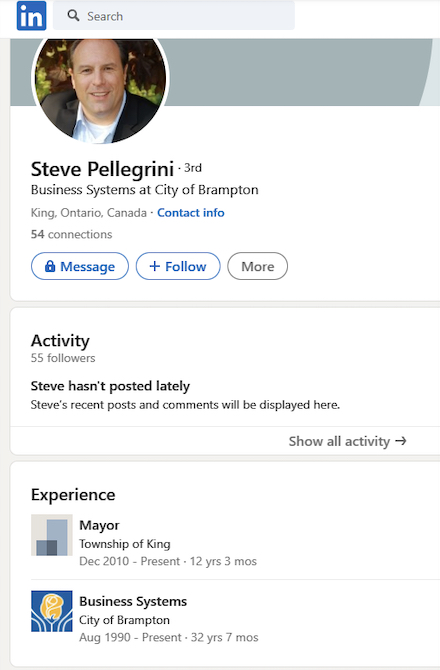 Pellegrini told the King Sentinel yesterday:
"Notably, the Province does not require the removal of lands from the Greenbelt to build a hospital. They may build Provincial infrastructure on any lands that they deem suitable."
Steve Pellegrini is a four term Mayor with decades of experience on the staff of the City of Brampton who should know better. (He is no longer in the staff directory so he may have moved on.) He is totally familiar with municipal practice so why does he keep getting it wrong? He has immediate access to the best advice available. He could pick up the phone today and talk to Paul Freeman.
Perhaps he relied on advice from the professional staff at King who may believe a hospital can be built absolutely anywhere. I don't know.
Open to discussion
In any event, Pellegrini told the Sentinel the idea of a hospital in King was not a new one.
"I have been moving this idea forward since 2019 – on different lands, with different landowners. At the time of our meeting, I brought the idea of a hospital forward to the Rice Group and they were open to discussion."
Last month I filed a Freedom of Information request for sight of emails, meeting notes and internal memos from 2019 onwards relating to the scan or sweep of lands which might be suitable for a new Southlake hospital.
And since there has been so much confusion about who met whom and when I've asked for sight of records showing the dates in 2022 when Mayor Pellegrini and/or Township staff met Michael Rice, the owner of the (now former) Greenbelt lands.
I emailed Mayor Pellegrini on 24 January 2023, copied to the Township Clerk, asking if he would let me know who called the in-person meeting on 1 November 2022 and for what purpose. I am waiting to hear from him. (To read the email click "read more" below.)
This email address is being protected from spambots. You need JavaScript enabled to view it.
See also Global News on 9 February 2023: Integrity commissioner clears Doug Ford after developers attend daughter's stag and doe.
And from the Toronto Star on 10 February 2023.
Update on 14 February 2023: The Globe and Mail editorial: Developers at daughter's wedding only deepen the mystery over Ford's Greenbelt decision. And the Toronto Star editorial: There's every reason for Ford Government to be vigilant in dealings with developers.
Update on 18 February 2023: From Newmarket Today: Greenbelt Hospital: Environmentalists push back against King proposal
Read more: Selling the Greenbelt: King's Mayor, Steve Pellegrini, insists a hospital can be built anywhere...
Details

Written by

Gordon Prentice
Michael Rice - the developer who bought 687 acres of Greenbelt land in King on 15 September 2022 - helped bankroll Dawn Gallagher Murphy's election campaign for Queen's Park last June.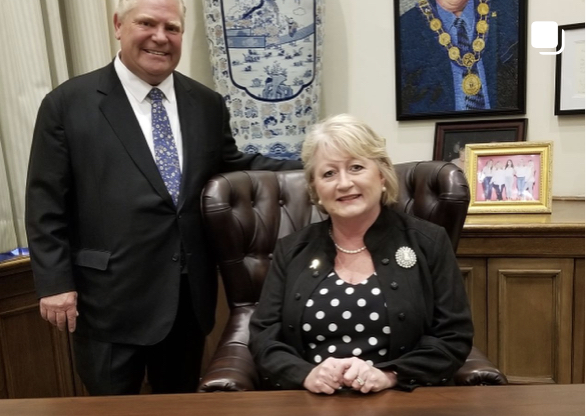 Rice - who doesn't live in the riding - donated $2,000 to the Progressive Conservative candidate and a further $1,087 to her Newmarket Aurora Constituency Association.
Rice bought the Greenbelt lands next to Newmarket from Bob Schickedanz who, at the time, was President of the Ontario Home Builders Association. The lands are now worth many times more than the $80M Rice paid for them as they can now be developed.
On 21 December 2022 the Provincial Government removed the Rice lands from the Greenbelt and designated a new settlement area on the Oak Ridges Moraine which runs across part of his new land holding.
On 1 November 2022 Rice told the Mayor of King, Steve Pellegrini, during an in-person meeting which involved representatives of Southlake that he would make land available for a new Southlake hospital campus for a "nominal fee".
I have asked Southlake to explain when they first learned that the land needed for a new acute hospital had been offered to them by Rice for a nominal fee. I have also asked for sight of their records of the 1 November 2022 meeting.
After her election as Newmarket-Aurora's Progressive Conservative MPP Dawn Gallagher Murphy said she would champion the expansion of Southlake Regional Health Centre.
Gallagher Murphy was appointed by Doug Ford as Parliamentary Assistant to the Minister of Health.
Rice also donated to Tom Vegh's campaign for Regional Councillor in 2018. The Financial Statements for last October's municipal election are not yet publicly available.
This email address is being protected from spambots. You need JavaScript enabled to view it.