Details

Written by

Gordon Prentice
Weeks before the election the Town of Newmarket is seeking the help of outside consultants to help set "strategic priorities" for the new Council term.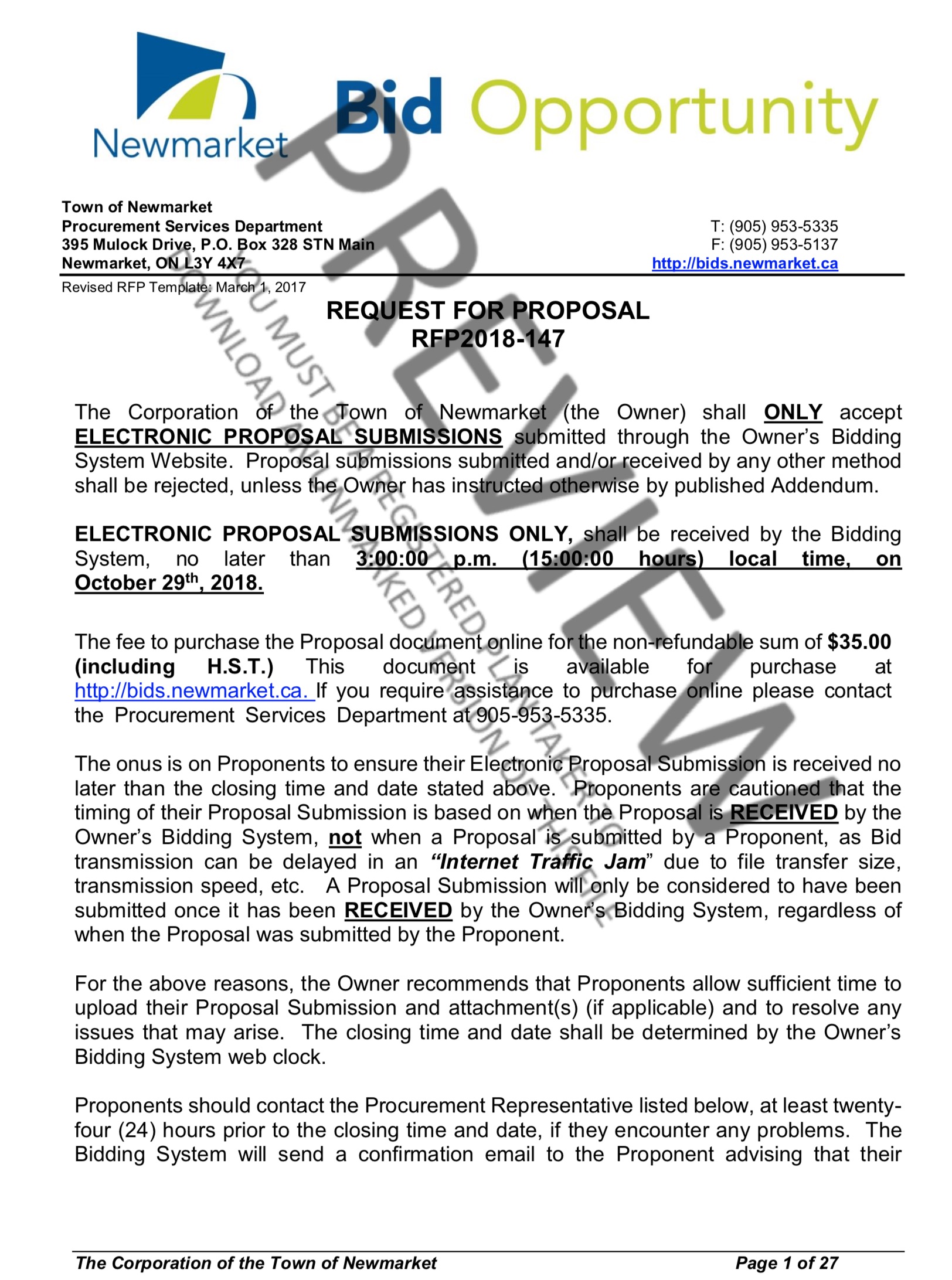 You really couldn't make it up.
The Town's retiring Chief Administrative Officer, Bob Shelton, on a lip-smacking salary of $251,343, apparently needs the help of outsiders to understand what our elected officials are really thinking.
Off-the-cuff comments by newly elected councillors – harvested on a bus tour around the Town - are to be taken down by staff and handed to the consultants who will interpret their true meaning.
"Information gathered by staff on the Council Orientation Bus Tours that will include each Member of Council addressing 2 or 3 key questions developed by staff as we travel to each ward (questions to be determined). Staff would provide notes to consultants"
Is this a joke?
Why are we spending "taxpayers' dollars" on this absurdity?
Who authorised this? Shelton? Van Trappist? Elected officials?
What is the contract worth? We should be told.
And regardless of the dollar value it is the most unbelievable extravagance imaginable.
If our own senior staff can't do this work in-house they should be replaced by those who can.
This email address is being protected from spambots. You need JavaScript enabled to view it.
The bid documentation tells us:
The consultant(s) will be provided with advance information and it is expected that this information is reviewed in detail by the consultant(s) along with discussions with senior staff. It is expected that this advance work by the consultant(s) will result in a more time efficient and more effective strategic priority planning process. Advance informing documents/processes include:
Ø 2014 – 2018 Council Strategic Priorities and accompanying tracking/reporting documents
Ø 2018 Community Survey Results
Ø New Council Feedback: Information gathered by staff on the Council Orientation Bus Tours that will include each Member of Council addressing 2 or 3 key questions developed by staff as we travel to each ward (questions to be determined). Staff would provide notes to consultants
Ø Carry over and/or Emerging Projects (from senior staff and Council's perspective )
Ø Review of existing strategy documents (e.g. Secondary Plan, Recreation Playbook, Cultural Master Plan, Economic Development Strategy, Smart City Framework, Innovation Strategy, etc.)
Details

Written by

Gordon Prentice

All the signs point to John Taylor coasting to an easy win over his conservative challenger for Mayor of Newmarket.
Still, there's many a slip twixt cup and lip and things may yet go wrong. Voters can be fickle but, for the moment, I don't get any sense they are in revolt. They aren't ready to put 100,000 volts through the Town's political class and its top bureaucrats.
This is bad news for Joe "I like Doug Ford" Wamback.
There are no opinion polls in Newmarket-Aurora to help us understand how things are going. The best we have are the results of the June 2018 Provincial elections and these are of limited use as predictors.
For one thing, the political parties don't organise at municipal level in Ontario. For all their well-publicised faults and failings the red, blue and orange labels give the voters a rough idea of what to expect from the candidates.
So, in Ward 4 where I live, I have a pretty good idea of Melissa Williams and her politics as she ran in the Provincial election for the NDP, coming second in votes both in the Ward and in the riding. The other candidates are more difficult to assess.[i]
Wamback the anti-politician
Joe Wamback runs on an explicit anti-politician sentiment, reminding everyone he has hinterland. He has done real jobs and is definitely not a politician. That's what Doug Ford says ignoring the fact that he was a Toronto councillor for four years and his late brother Rob was Mayor. His father Doug senior was an MPP and his nephew is a councillor. Politics is in his family's DNA.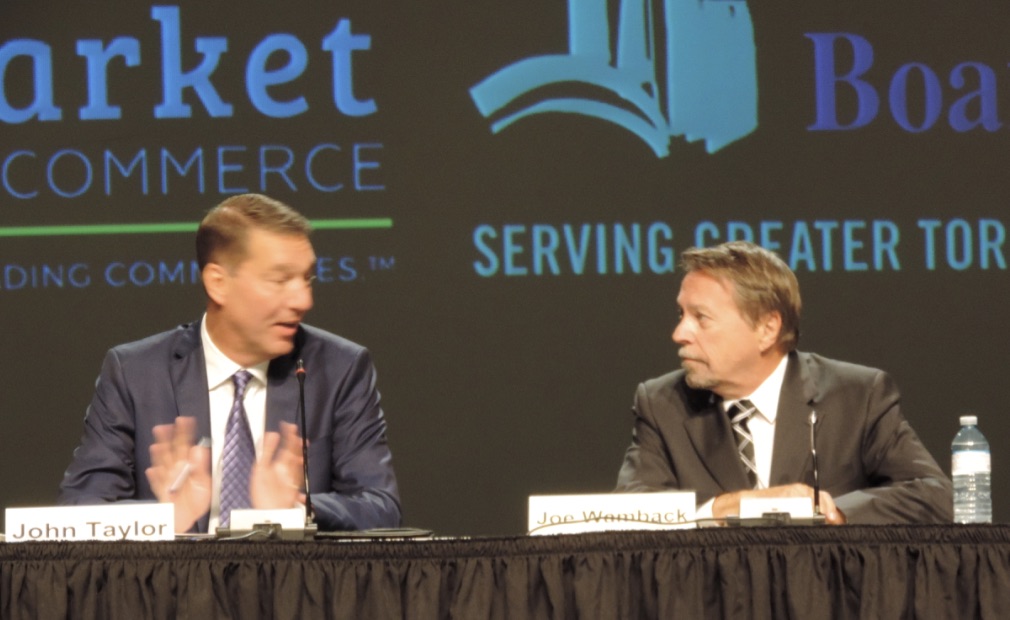 Plainly, we need people to take decisions on our behalf. If we didn't call them politicians we'd have to invent a word meaning the same thing. Taylor has been a politician in some shape or form for 14 years. The real question for me is whether he is any good at the job, not how long he has been doing it.
So, to recap: Taylor is a Liberal by nature and inclination but his well-honed survival instincts, cultivated over many years, make him a fiscal conservative. Joe Wamback is a dyed-in-the-wool Doug Ford Conservative.
If Wamback can turn this election into a contest between Conservatives v Liberals he stands a chance. This is a Conservative leaning riding. (It includes the whole of Newmarket and a bit of Aurora.) At the election in June the Ford PCs got 24,813 votes to the Liberals 11,840 (with the NDP on 12,405).
Term limits
Wamback believes all politicians have a shelf-life. He sets an eight-year term limit on his tenure as Mayor. He knows that change is a powerful motivator and he thinks Taylor has been around for far too long.
For Taylor, this election is not about Party politics. It is about who can deliver the most for the Town. He is not going to bad-mouth the new Premier. After all, if elected, he will have to deal with Doug Ford and he is not going to poison the well.
Most people have to try pretty hard to dislike John Taylor. To me, he comes across as well-meaning and affable. Critics brand him as the lead member of the "old boys' club" – the people who have been running the Town for decades.
In most votes Taylor can count on support from Conservatives like Jane Twinney (who was the PC candidate for Queen's Park in 2014 – but lost to Chris Ballard) and Liberals such as Chris Emanuel (who stood down from Newmarket Council in 2014 but is now running for Regional Councillor). Like a skilled circus performer, Taylor has always been adept at riding two horses at the same time.
Taylor keeps an eye on the ball
At last week's Question and Answer with the Newmarket Taxpayers Advisory Group (NTAG) Taylor paints a picture of himself that fleshes out what we already know. I learn that in earlier days he was a tennis linesman keeping an eye on the ball when famous names like Jimmy Connors were on court. Astonishingly, I discover he was a Canadian croquet champion. And he was the co-owner of a trucking company than ran five or six trucks a day out of Pearson airport.
Along the way he collected a quiver full of academic qualifications. He could call himself Dr Taylor but, wisely, chooses not to.
The one unexpected question that throws Taylor off balance is this:
"What will you do if you lose?"
After a brief moment of reflection he answers:
"I have no real idea. Perhaps become a Professor."
Clearly, he hasn't given the possibility of losing more than a moment's thought.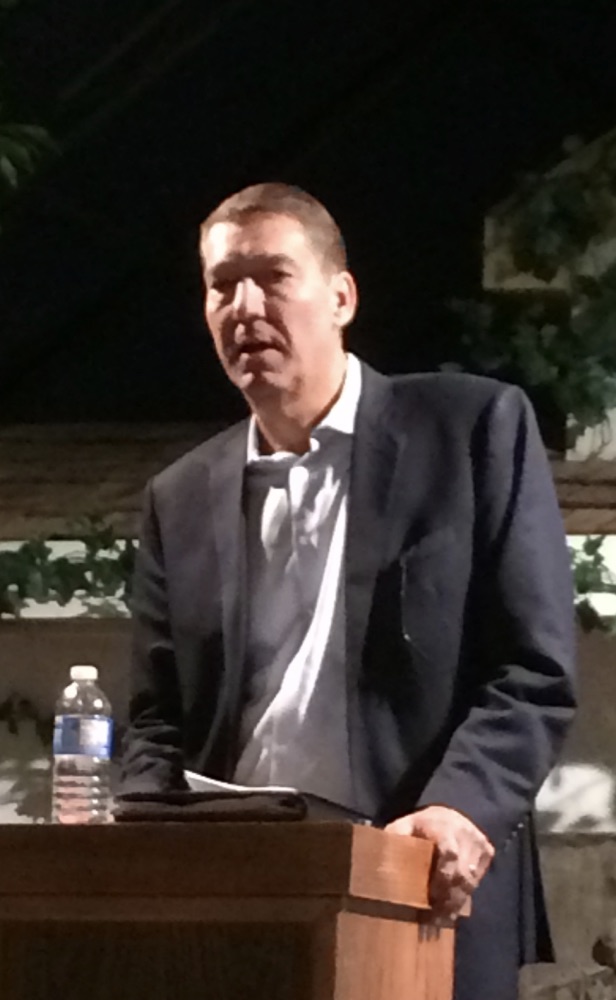 Despite trying, the NTAG audience never really lays a finger on him. He is asked about Newmarket's ballooning debt. He says the Town is paying debt down aggressively. Reserves have tripled.
He confidently talks about the big issues: Mulock Farm, the GO Rail station, parking in the old downtown and gives everyone the impression he has the answers or, at the very least, has given a great deal of thought to the issues.
Mayor's email blast
He is asked about transparency and promises a regular Mayoral email blast giving insights into his thinking. This will be a step forward. He can be quite inscrutable. He says he will meet people who want to talk to him. These are the positives.
But the Taylor I know realises information is power and he has a tendency to hoard it – or, when it suits his purpose, trade it.
Early on in the Slessor Square saga I recall Taylor telling a few of us he would let us have some information but only if we kept it to ourselves. Since there were lots of people out there relying on our little Shrink Slessor Square group to give the truth about what was happening and not dissemble, this, for me, was a bridge too far.
Taylor is asked about the proposed new GO rail station at Mulock Drive and the possibility of grade separation (getting rid of the level crossing). He baffles me with this:
"What does grade separation do to the texture of the community? It is very impactful."
Seems to me long lines of traffic waiting for the level crossing barrier to rise can be very impactful too.
Consensus or intelligent debate
He is asked if it is more important for Council to have consensus or intelligent and thoughtful debate. He says they are not mutually exclusive. You have a debate. You have a vote and the chips fall where they may. He is not afraid of dissent.
He is asked about a new library and seniors' centre – something Tom Vegh is pushing for. Taylor is totally non-commital. He wants us to believe you cut your cloth according to your means. Mulock Farm was a one off. He says we shouldn't have a special tax to pay for special projects. (Personally, I take the view that if you want something badly enough there is always a way to pay for it. Indeed, Mulock Farm makes the point.)
Let me be frank
He is asked about Newmarket Theatre's $750,000 loss. He says most municipal theatres are subsidised. What about marijuana? He has big reservations. What about the Mayor's pay? He says it is difficult to compare like with like. He says the Mayor gets about $170,000 plus expenses but doesn't get into the weeds.
Now I hear him say
"I'll be frank in this room."
and I know he is not gonna be frank. Moments later he is telling us
"I don't know if I am being too frank."
and then he equivocates.
When John Taylor is elected Mayor expect more of the same. With Taylor the die is already cast. It will be steady as she goes. For years Taylor has, in effect, been running the show. He crushed the Mayor on the hugely important Clock Tower vote on 28 November 2016, making it perfectly clear he was the main man.
Seizing the moment
Politics of course must have a purpose.
There is no point being a Tony Van Trappist, pocketing the money and being a glorified administrator. Taylor's bold decision – with his colleagues - to buy Mulock Farm should be applauded.
He told the NTAG audience it was an opportunity that doesn't come around very often and he
"seized the moment".
It was absolutely the right thing to do. The fact that the Mulock family wanted their land zoned for development and not for open space added, for me at least, a certain piquancy to the issue.
Now the person sitting next to me warns us not to drink Town water as it is poisoned from the microwave dishes on top of the water towers. How curious! I smile at her while Taylor keeps a straight face, reassuring everyone it is safe to drink.
Now someone asks Taylor if he respects NTAG.
Taylor thinks hard before admitting:
"I don't always respect the topics you pursue."
That sounds like something a politician would say.
This email address is being protected from spambots. You need JavaScript enabled to view it.
You can read the NewmarketToday coverage of the NTAG meeting here.
---
[i]In the June election, in Ward 4 the sitting Liberal MPP, Chris Ballard, got 830 votes; Williams for the NDP got 1054 votes and Elliott for Doug Ford's PCs romped home with 1663 votes.
Details

Written by

Gordon Prentice
Tomorrow, Mayoral favourite John Taylor enters the lion's den.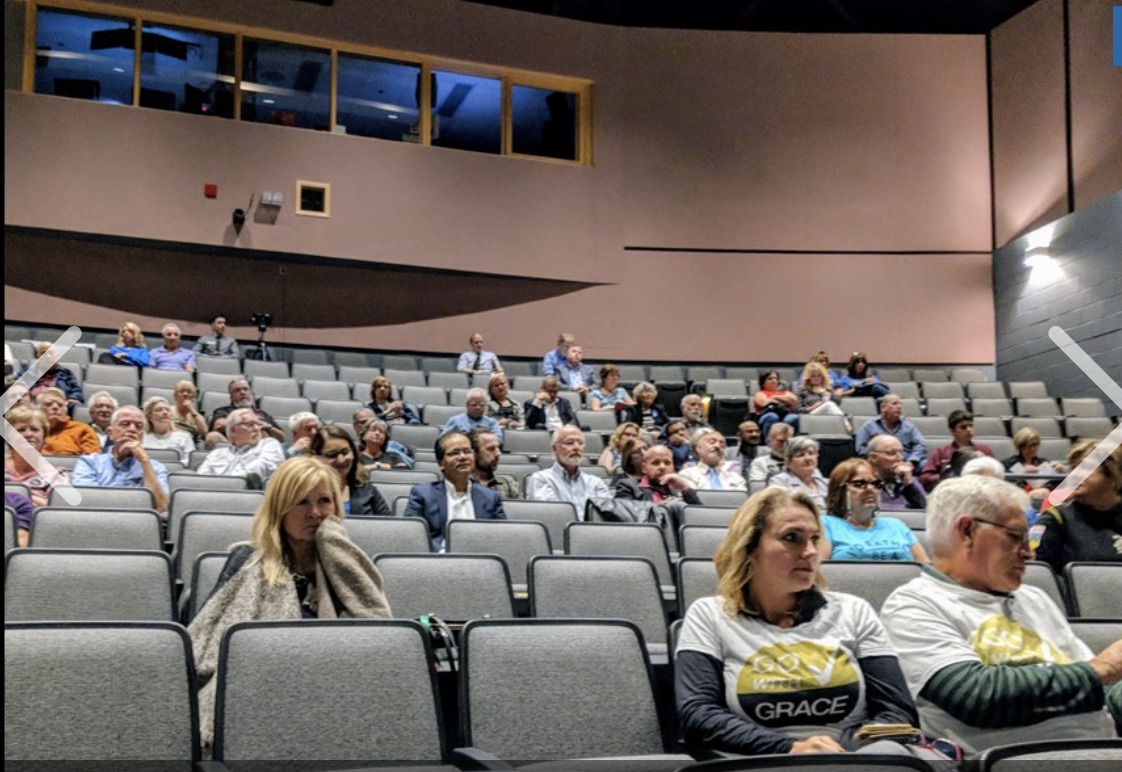 He will be addressing the Newmarket Taxpayers Advocacy Group (NTAG) faithful, an audience sceptical of big government and hostile to any hint of municipal profligacy.
They don't like the sound of Mulock Farm with its airy-fairy idea of a Central Park for Newmarket. They believe it will inflate property taxes for a generation. And the man who has pushed the idea forward will be standing in front of them! Within custard pie throwing distance!
It promises to be a fun evening.
Which is more than can be said for last week's candidates' debate hosted by the Newmarket Chamber of Commerce. (26 September)
The "debate" could have been full of sparky and electric exchanges between the candidates running for Mayor and Regional Councillor. Instead it was a leaden affair with the candidates addressing a half empty Newmarket Theatre.
Format rigid and boring
I don't blame the candidates. The format was suffocating, eliminating any possibility of a freewheeling debate where statements could be challenged and debated.
We desperately need an updated fast-moving format with new rules of the game.
And we need a moderator who can think on her feet and intervene when necessary.
The two wooden stage-props picked by the Chamber tediously asked the same questions first to the Regional Councillor candidates and then to Taylor and Wamback. They never once, at any stage, asked follow up questions.
When Regional Council hopeful, Tom Vegh, was promising a new library and senior's centre Chris Emanuel warned that Vegh's shopping list would mean a 27% hike in property taxes. Vegh wasn't asked how he would pay for it all. And no-one asked Emanuel to say how he did his sums.
Later Joe Wamback - who was promising a line-by-line review of spending – told us with Pontifical certainty that Newmarket's taxes were higher than the GTA average. Taylor had the figures there to prove that claim false. Wamback switched gear to talk about York Region taxes but the damage was done. He was not asked to tell us where his figures came from.
Oh dear! Reading from a script again
Emanuel is lighter on his feet than Vegh who reads slabs of text from notes on the table in front of him. Where I come from that's considered bad form – especially when you've been around as long as he has. He tells us a top priority is to refresh the Town's economic development website. (At least that's what his notes tell him to say.)
The current Newmarket Library Chair, Joan Stonehocker, is also running for Regional Chair and everything she says has a tinge of green about it. And that's OK. For her, transit and transportation are priorities.
She stumbles when asked her views about a Land Transfer Tax. She candidly admits to knowing nothing about it and needs to get up to speed. Emanuel and Vegh are adamantly opposed. They both freak out at any suggestion of new taxes.
Later, Taylor is much more circumspect. He wouldn't support its introduction in the next four years but after that, who knows? Anyone who has spent time listening to the conversations at York Regional Council – or reading the paperwork – will know the Region has been crying out for new revenue sources.
Development charges don't pay for growth and something else has got to make up the difference.
That's why Taylor said what he said. He has been listening to Wayne Emerson. The indirectly elected Chair of York Region was in the audience and is always going on about the Region's fiscal straight-jacket. He has been campaigning for years to get more sources of revenue.
Taylor roasted alive
Personally, I don't have a problem with taxes. Someone's got to pay for what we take for granted such as safe streets, educated children and a clean environment.
But I am not a Saint. I just need periodic reassurance that the money is well spent, going where it is supposed to go and not squandered. (And it goes without saying that taxation should be fair. Former MPP Chris Ballard reminded us during the last Provincial election that people on the minimum wage don't keep their money in offshore accounts.)
Taylor could be roasted alive at tomorrow night's NTAG Q&A. But, then again, I rather doubt it. At the Chamber debate he was as fluent as I have seen him. Mind you, he has been practising for this moment for years.
Taylor lives and breathes Newmarket and, unlike Tom Vegh, doesn't need a folder full of notes to remind him what to say.
NewmarketToday did a good write-up on the candidates' debate and you can read the reporting here and here.
This email address is being protected from spambots. You need JavaScript enabled to view it.
Details

Written by

Gordon Prentice
The Town of Newmarket's stewardship of historic properties has been truly deplorable.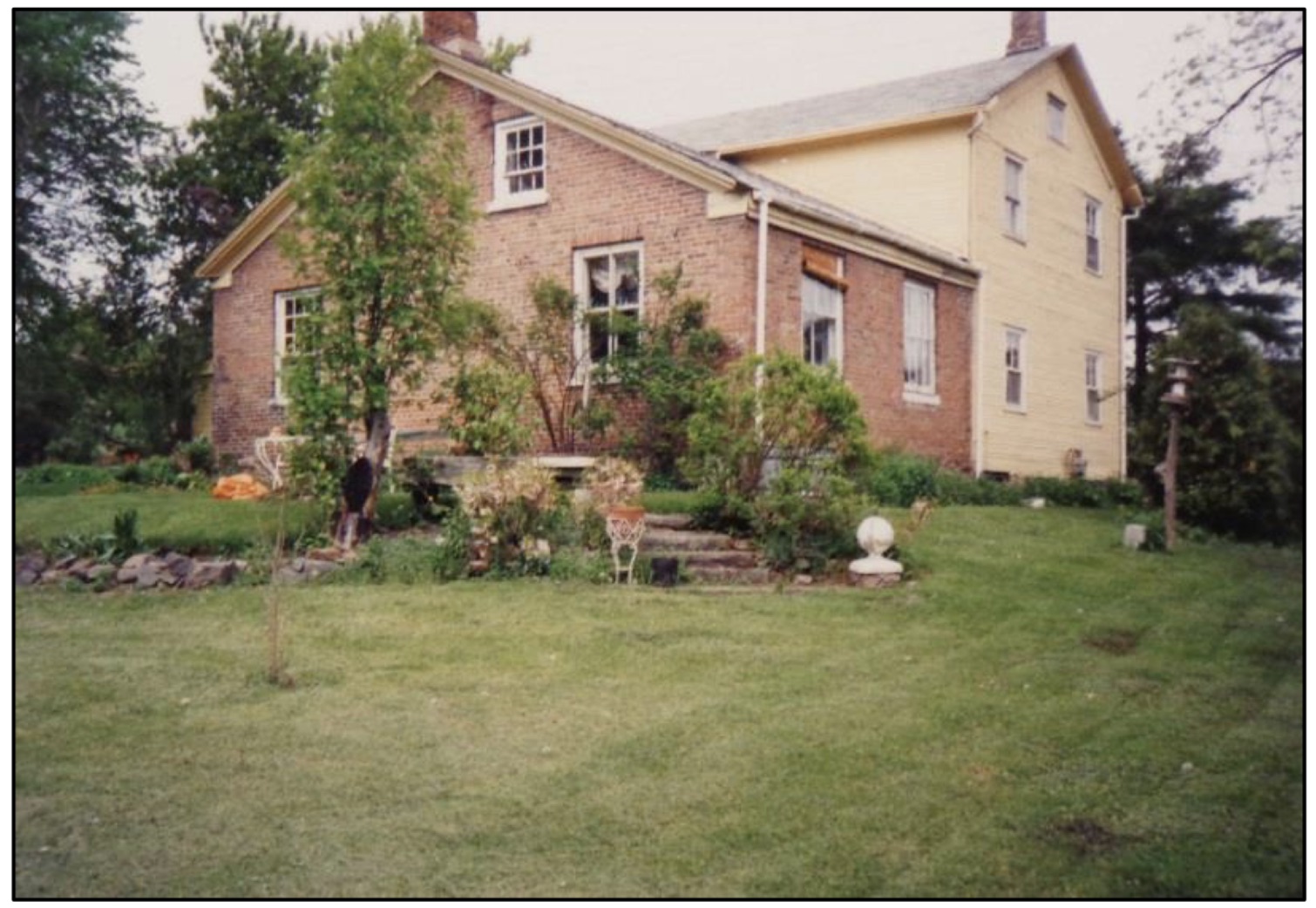 If residents don't kick up a fuss then historically important buildings can be lost forever. Concerns put to senior Town staff appear to go in one ear and out the other.
Seriously incorrect information has been given to councillors by so-called "experts" such as Wayne Morgan commissioned by developers who want to demolish historic properties that stand in the way of redevelopment.
Take the infamous example of Bogart House on Leslie Street – reputedly the first two storey dwelling north of Toronto, dating from the early 1800s, possibly as early as 1811 and certainly no later than the 1820s or 1830s.
Bogart House was designated by the Town in 1987 under the Ontario Heritage Act as a building of historic significance.
Derelict
However, scandalously, in recent years it was allowed to become derelict, falling into rack and ruin. Who allowed this to happen? And who is going to take responsibility for this unconscionable failure to act? The only sound I hear is silence. Why does no-one check on designated buildings that are empty and at risk? What systems are in place to keep a watchful eye on heritage properties?
Forest Green Homes who own the old cemetery lands in Leslie Street have been planning a new housing development for the past few years and Bogart House inconveniently is in the way. They first submitted a planning application to the Town in 2012 and again in 2015, 2017 and this year. They have the brass neck to tell us Bogart House should be demolished and replaced with a plaque, commemorating its former existence.
They brought in an "expert" - Wayne Morgan - to argue the case for demolition and, in almost every particular, the facts he put forward have proved to be bogus.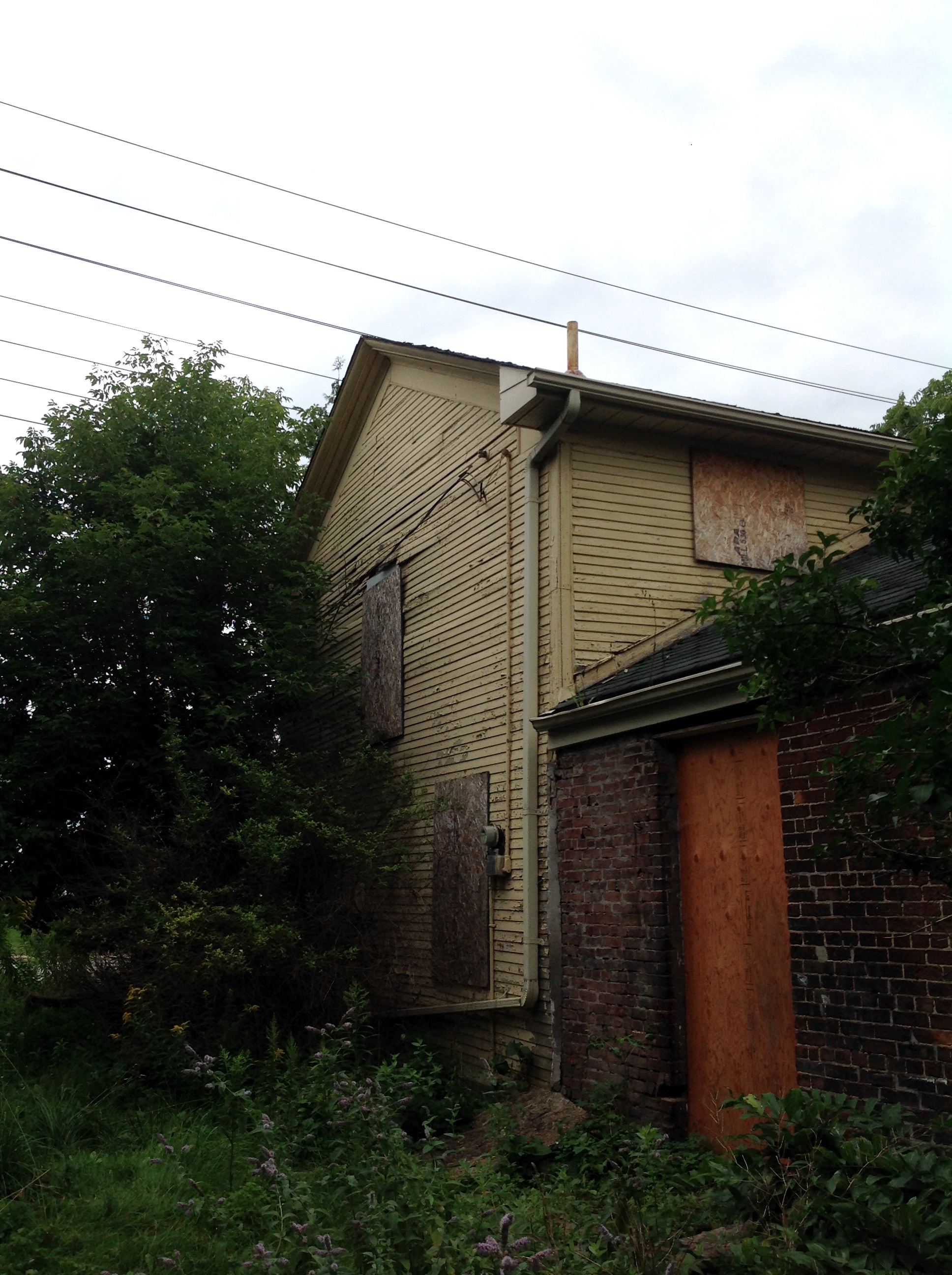 He told us the old house was extensively remodelled and rebuilt in the 1870s with very little of the early structure remaining. This is simply untrue. Morgan says:
"The Bogart / Johnston House was designated because it was an early (1811) extant structure in the community and because of its association with a pioneer, John Bogart Senior. However, the structure has been greatly altered over the years, with very little of the early structure remaining. As discussed below, the House has a low to moderate level of heritage integrity on both the exterior and interior…"
Era Architects in their second opinion found Morgan's work to be flawed:
"Wayne Morgan's research has established that a house was built on the site at 16920 Leslie Street by John Bogart in 1811 and that circumstantially the house may have been very extensively rebuilt or remodeled in the 1870s.
From our site investigation to date, there is ample evidence that the framed house on the site is very old, dating at the latest from the 1820s or 30s.
The fabric of the house is remarkably original and authentic to this early period. We can definitively say that the house was not extensively rebuilt or remodeled in the 1870s… The extensive evidence of surviving architectural detail that dates the house to this period includes numerous features such as…" (list given). My underlining for emphasis.
Credit goes to those elected officials – John Taylor primarily - who called for that second opinion. The retiring Ward 4 councillor, Tom Hempen, who sits on the Heritage Advisory Committee, was adamant the old house should not be pulled down.
Union Hotel
On Wednesday (26 September 2018) at the candidates' debate at Newmarket Theatre, the man who wants to be our Regional Councillor, Tom Vegh, tells us the Town had done a "fantastic job" on heritage. He believes it is something the Town takes very seriously. He says the Town has demonstrated tremendous success in preserving the Town's heritage.
Which planet is Tom Vegh living on?
Why was Bogart House allowed to get into its present ruinous state?
And would he like to comment on the long-simmering scandal of the Union Hotel at the junction of Davis and Main, within spitting distance of the Town's self-congratulatory triumphal arch which welcomes us into the historic downtown?
If the Town seriously wants to protect our built heritage it shouldn't wait until structures are falling down before intervening.
This email address is being protected from spambots. You need JavaScript enabled to view it.
Details

Written by

Gordon Prentice
Election Lawn Signs. Do they make a difference?

In a word. Yes.
There remains a place in political campaigning for the humble lawn sign notwithstanding (there's that word again) the unrelenting rise of social media.
In municipal elections where there is no polling, the lawn sign stands as a proxy of the support for the various candidates. Of course it is very rough and ready. It is difficult to draw any meaningful conclusions where there are lots of candidates with a roughly equal number of signs. But where one candidate is way out in front that's usually a sign of something.
Carpet-bombed
Parts of Ward 4 (where I live) have been carpet-bombed by Tom Vegh who is running for the Regional Councillor vacancy. I spoke to people with Vegh signs on their lawns because I was intrigued to find out more about his persuasive approach. He asked for permission (of course) and pledged to take it away after the election or before if the residents changed their minds. By all accounts, he was very personable. The results are there for all to see.
Similarly, Bob Kwapis, the "Jewel of the Council", is running again in Ward 5 after his convincing by-election victory in 2016. He has been a very busy little bee with his signs appearing everywhere, like a rash. Bob smiles a lot and people like that, overlooking the fact that he jettisons his campaign pledges as soon as they become unwanted baggage.
The Mayoral wannabee, Joe Wamback, so far as I can tell, has not put up a single lawn sign. He is always telling us he is not a politician and may be this is his way of demonstrating the fact. If he runs a campaign with no signs, he is doomed.
I emailed Joe on Monday to ask when I could expect to see his signs going up but, so far, I haven't heard from him. He is probably a one-man-band with no network of supporters to fall back on.
The odds-on favourite for Mayor is John Taylor whose support is deep and widespread. He says experience matters and, personally, I think that makes a difference of sorts. I wandered along to his campaign kick-off at the Legion in Srigley Street a few weeks ago and the place was packed. And although I have my policy differences with him he can be very effective when he decides to get off the fence and stake out a position. When Taylor finally spoke out against the Clock Tower he took lots of councillors with him, leaving the Mayor, the hapless Tony Van Trappist, the sole voice supporting the development, twisting in the wind and isolated.
Big and bold but fewer signs than expected
I also invited myself along to Chris Emanuel's campaign launch and, again, there was a cast of thousands. His supporters congregated to celebrate his big, bold and positive ideas.
Maybe they can help him put up a few more lawn signs.
I don't know if Tom Vegh had a campaign launch party but he has more than made up for it with his impressive street-by-street canvassing.
This is a side of Tom that is new to me, reinventing himself as a silver-tongued tribune of the people.
His lawn sign tells me it is leadership you can count on.
Ahhh.
This email address is being protected from spambots. You need JavaScript enabled to view it.
Subcategories