Details

Written by

Gordon Prentice
Background: Anthony Pullano, an Aurora businessman steeped in the Town's Progressive Conservative politics, alleges that Magna's community relations chief, ex-cop Steve Hinder, punched him in the chest. It happened on the evening of 20 March 2014 at a meeting called to acclaim Jane Twinney, the PC's candidate for the upcoming Provincial election. Pullano, who suffered a heart attack on 13 June 2013, says the assault damaged his ICD (similar to a pacemaker) and directly led to a chest infection which nearly killed him.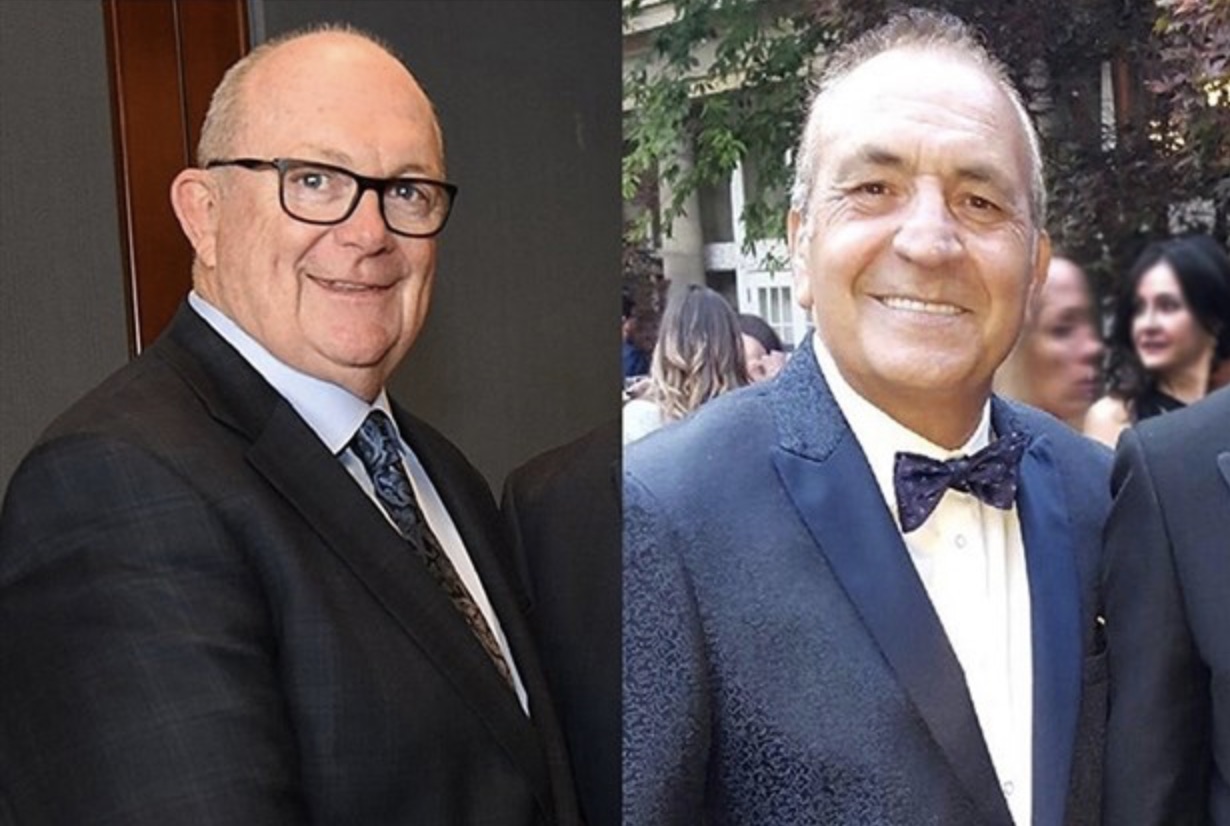 The evening before, on 19 March 2014, Pullano went along to a Liberal Party meeting where Chris Ballard was acclaimed as the Liberal candidate. Pullano, who describes Ballard as a friend, says Hinder took exception to the fact that he (Pullano) was present at both.
Pullano is bringing a civil action against Hinder claiming damages. Hinder is counter-claiming for defamation saying Pullano unleashed a torrent of vitriolic attacks on Twitter which were intended to damage his reputation. The trial in front of a jury of four women and two men began on 19 November 2018 and is expected to run for two weeks. Pullano is represented by William Reid and Hinder, Magna International and the Stronach Group by Deborah Berlach. Her job is to demolish Pullano's credibility in the eyes of the jury.
The story so far: I have been sitting in on the Pullano v Hinder trial for most of the past week – on the bench directly behind Steve Hinder, former Aurora Mayor Tim Jones and some Magna people. The trial is giving me some fascinating insights into the destructive and poisonous politics of the local Progressive Conservative party. And it allows me to learn more about Steve Hinder who, for years, has been an important and influential figure in the life of Aurora. The jury decides on the evidence if an assault actually took place. I believe it did.
As the trial opens Mr Justice McCarthy explains the procedures and the role of the jury. They alone are the judges of the facts. I learn that in law touching someone without consent is an assault.
Anthony Pullano: His own worst enemy
As the trial opens Pullano's lawyer, William Reid, prepares us for what to expect. He tells the jury Pullano is from a modest background with a grade 10 education. He had to leave school to help the family's finances. He is unsophisticated and rough round the edges. He has been involved in politics at the local level for a long time.
Steve Hinder is a different kettle of fish. He retired in 2001 as a staff sergeant in the police and was a councillor for one term. He was the constituency manager for Belinda Stronach and head of campus security at Magna. He was subsequently hired by the Stronach Group as their community relations person. We are told he is a well-educated and sophisticated man.
Almost from the outset, it becomes clear that Anthony Pullano is his own worst enemy. He irritates the Judge with his circumlocutions and off-point answers to questions. He challenges Hinder's Counsel, accusing her of trying to trick him. There are many occasions when I hold my head in my hands, willing him to stop digging deeper but he plows on. He gives long lists of people he actively dislikes. He tells it as he sees it, warts and all. The jury is getting pure unfiltered Pullano, straight from the horse's mouth.
The alleged assault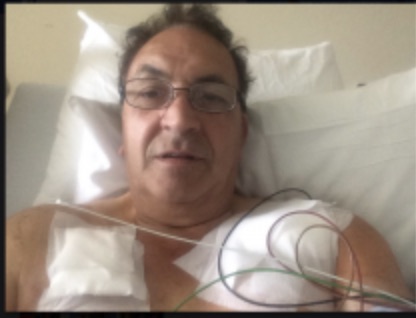 Fast forward to the evening of 20 March 2014 and to the Mansion Banqueting Hall in Aurora. Pullano believes some people in the PCs take exception to the fact that he went along to Chris Ballard's meeting. He has a brief conversation with Jane Twinney. Later Hinder approaches and with a closed fist he punches Pullano directly on the chest saying:
"Who are you supporting tonight?"
The central question in this trial is very simple. Was there an assault?
Hinder's lawyer tells us that Pullano was standing at the bar when Hinder walked in and shook his hand. She says Pullano's subsequent tweets were untrue and they form the basis of the counter claim for defamation.
During the trial we learn about Pullano in excruciatingly microscopic detail. His background, personal life and messy divorce (he says he is now happily re-married). His businesses, friends and finances are all forensically picked over by Hinder's lawyer. What did we learn?
Pullano believes God sent him angels. Friends helped him financially in business and in buying a home in Aurora. Meaning he got a really good deal.
Pullano sees himself as a loyal Conservative. Pullano was a member of the Newmarket Aurora Progressive Conservative Riding Association Board:
"I was never an extremist involved in politics. Always middle of the road. I never wanted to run Provincially or Federally."
He talks about his relationships with Tim Jones, Frank Klees ("a good man and a good MPP") and Belinda and Frank Stronach (described as acquaintances).
Belinda Stronach was elected as Progressive Conservative MP for Newmarket Aurora in 2004 and Hinder was her constituency manager. In May 2005 she crossed the floor to the Liberals.
"I started to get emails from PC guys who scare me. They want to hang her. When Belinda crossed to the Liberals Hinder and his circle crossed… I stayed with the PCs."
He says he quit the Newmarket Aurora PC Board in 2013 when it started to become "extreme".
Pullano loathes Magna. When Belinda Stronach quit politics Hinder became the Community Relations Director for Magna – a company which Pullano describes as
"all pervasive in Aurora. They are in charge. They are the big boys. Hinder came back as an extreme right wing Conservative."
Pullano goes on:
"Mr Hinder was known as the bagman for Magna. He would decide which councillors got donations from Magna. If Hinder didn't like you then 90% of the people around him would dislike you."
The night of the alleged assault. Pullano says he went to the Mansion Banqueting Hall around 6.30pm and met two friends. He has a brief conversation with the PC candidate Jane Twinney
"… I know Jane Twinney. An attractive girl. I'd never seen a frown on her face before. (She says) I hear you went to the Ballard event. I told her I can't vote. I'm not a Liberal. But she was very upset… 80% of the people at the Mansion I didn't recognise. They were extremist PCers."
His friends went to get seats and Pullano asked them to save him one. He wanted to scan the room. He says the place was full of "Hinder's cronies".
"I saw Hinder come in. I thought he would go up to the front of the hall to the VIP section for the big boys. I thought he would go there. Things happened instantaneously."
He says:
"And who are you supporting? And he punched me. Bang!"
"It was unexpected. Hard. Straight. Bang right on my chest. His expression was anger on his face."
"He punched me and walked away. Like I was a piece of dirt."
"He then went into his VIP circle of friends. When he punched me I lost my balance. I didn't fall down but stepped back two or three steps to get my equilibrium… It was like I'm in charge here. I can do whatever I want."
Pullano goes on:
"I started feeling my heart racing. I can't breathe."
"I was afraid something would happen so I better not leave. I sat down quietly."
After half an hour the speeches were over and Pullano summons up the courage to confront Hinder. He thinks to himself: How can Hinder just punch me and walk away? I'm not afraid of him.
"I walked up to him. Listen you fuck I am calling Magna. Tomorrow I am calling. And Hinder says I was just kidding!"
"As I walk away Derek Murray (the President of the PC Riding Association) – an 80 year old extremist hothead – walks up to me. All of a sudden he starts yelling at me… yelling at me while holding in his dentures."
Was there a pre-existing heart condition?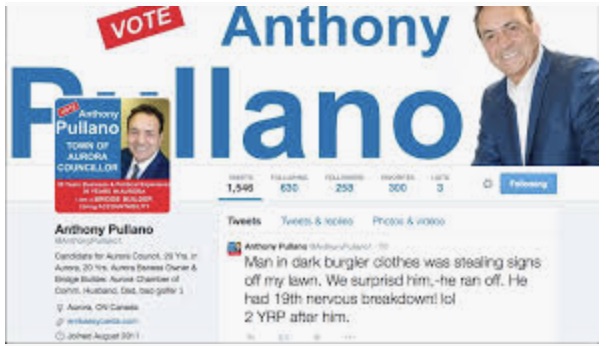 On Thursday (22 November) Pullano is on the stand being cross examined. There are questions about his personal finances. His sources of income before he set up Embassy Cards. Whether Embassy Cards operated at a loss. Whether he consulted medical professionals about his mental health in November 2013, before the alleged assault on 20 March 2014. (He asked for a check up on 13 February 2014 because he was concerned about tingling sensations that would come and go.) This line of questioning is designed to suggest there was a pre-existing condition. We are told Pullano was a smoker.
Pullano tells us Wanda Cena (a witness to be called on Monday) was standing next to him when he was allegedly punched by Hinder. Did he know Ms Cena at the time of the alleged assault?
"I knew her by name only. (I did not meet her until) maybe a year after the 2014 election."
Pullano is asked if Hinder was aware he had an implanted ICD. Pullano says he didn't know. He doesn't say perhaps or probably. I am thinking there is no side to Pullano. He tells it as he sees it – even when his answer manifestly undermines his credibility in the eyes of the jury.
Now she is going through Pullano's acidic comments about Hinder on Facebook.
I was scared
Now she wants to know why he didn't go to the police about the alleged assault before September 2017. Hinder was, of course, a former police officer.
"I didn't go before then because I was scared. I was afraid. Finally I got the nerve to approach them and they did a two month investigation…"
In the event, York Police did not press charges. Pullano brought a private criminal prosecution but it ended earlier this year when the Crown withdrew the charges.
He is asked about other comments he made on social media about Hinder's friends allegedly deserting him. I made that up says Pullano with disarming candour.
Now Ms Berlach wants to know the basis for Pullano's assertion that Magna and Hinder have the town of Aurora in their pocket, deciding which candidates for Council are going to get Magna/Stronach donations. She challenges him to give evidence for his claim that Hinder lobbies for Magna on the Town's Economic Development Advisory Committee. Pullano wrote to the Town about his concerns but his representations were ignored.
Pullano is painted as a loose cannon, firing shots wherever the fancy takes him. Making things up. Oblivious to the consequences.
Pullano doesn't think twice about talking of people he doesn't like in derogatory terms. He refers to Derek Murray, the 80 year old president of the PC Riding Association, as "the walking dead". He says of the newly elected Mayor of Aurora:
"Mr Mrakas is known in Aurora as Hinder's boy."
By his standards, Pullano is neutral about former Mayoral candidate John Abel:
"He is a friend of Hinder's. We don't really like each other but we are civil. The relationship is not toxic but civil."
The evidence of Dr Andrew Morris
Dr Andrew Morris is an expert on infectious diseases. He has an impressive professional CV and is accepted on both sides as the expert's expert. He has been brought in by Pullano's lawyer to give his opinion on causation – whether a blow to the chest is likely to have triggered the infection that had such serious consequences for Pullano.
Did the blow cause the infection? Dr Morris cannot say definitively but
"Clinicians have repeatedly said there was no evidence of infection and then after the blow (there was) clear evidence of infection… blunt trauma is the likely mechanism for the introduction of bacteria."
He is asked if drugs prescribed to Pullano before the alleged assault would mask an underlying infection. No.
"It is impossible to say the blow was causative. Equally, but more likely, the blunt trauma was the inciting event."
He sums up:
There is minimal if any evidence of any infection prior to 21 March 2014.
Even though Mr Pullano received antibiotics (prior to the blow) two of the three drugs wouldn't treat an infection and the third was prescribed at a low, ineffective dose. (Therefore there is no masking of a pre-existing infection by drugs)
It is entirely plausible that blunt trauma could introduce infection.
Hinder's lawyer presses Dr Morris in cross examination. She wants to know if latent infection could arise from the ICD insertion surgery in 2013. Dr Morris says firmly, no.
Pullano has now finished giving his evidence.
The trial continues on Monday with Wanda Cena in the witness box.
This email address is being protected from spambots. You need JavaScript enabled to view it.
Update on 26 November 2018: Dr Andrew Morris is a Professor of Medicine at the University of Toronto and the Medical Director of the Sinai Health System-University Health Network Antimicrobial Stewardship Program. He is not attached to Southlake as I incorrectly stated earlier.
Details

Written by

Gordon Prentice
The long running drama between Anthony Pullano and Magna's community relations person, Steve Hinder, comes to Court tomorrow (20 November 2018) in front of a real live jury.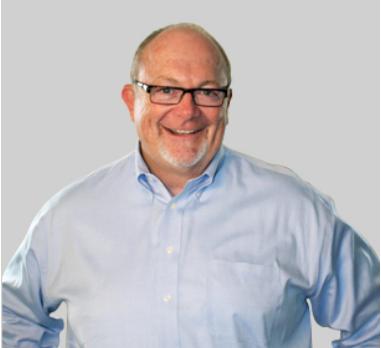 Four years ago Pullano claims he was assaulted by Hinder, a former police officer, who allegedly punched him in the chest, dislodging his pacemaker. Pullano was taken to hospital. The Auroran newspaper tells us his injuries led:
"to a "deterioration" in health including "loss of heart function, loss of sexual function, a loss of right hand function, and chronic pain and inflammation in his right hand and/or right arm."
Doesn't sound good.
Pullano pursued Hinder through the criminal courts for assault but the Crown concluded in May of this year there was no prospect of a conviction and the assault charges against Hinder were withdrawn.
Understandably, Pullano is unhappy. Undaunted, he decides to press ahead with his civil action against Hinder where he is, apparently, claiming $5m in damages, citing loss of enjoyment of life, loss of opportunity and mental distress.
I haven't met the jolly Steve Hinder but he seems to be absolutely everywhere, smiling into the lens of every camera.
I suppose it shows what a sheltered life I lead never having run into the great man.
Hinder is, of course, in favour of the destruction of heritage buildings in Newmarket's old downtown so he is not my favourite person.
As for Pullano, he has demonstrated remarkable staying power.
He is not going to forgive – or forget – that blow to the chest four years ago.
The trial starts at 1pm in Courtroom 402 at the Courthouse in Eagle Street and will continue at 9.30am on the days following.
This email address is being protected from spambots. You need JavaScript enabled to view it.
Details

Written by

Gordon Prentice
The Town of Newmarket is at last taking steps to protect established neighbourhoods from Monster Homes.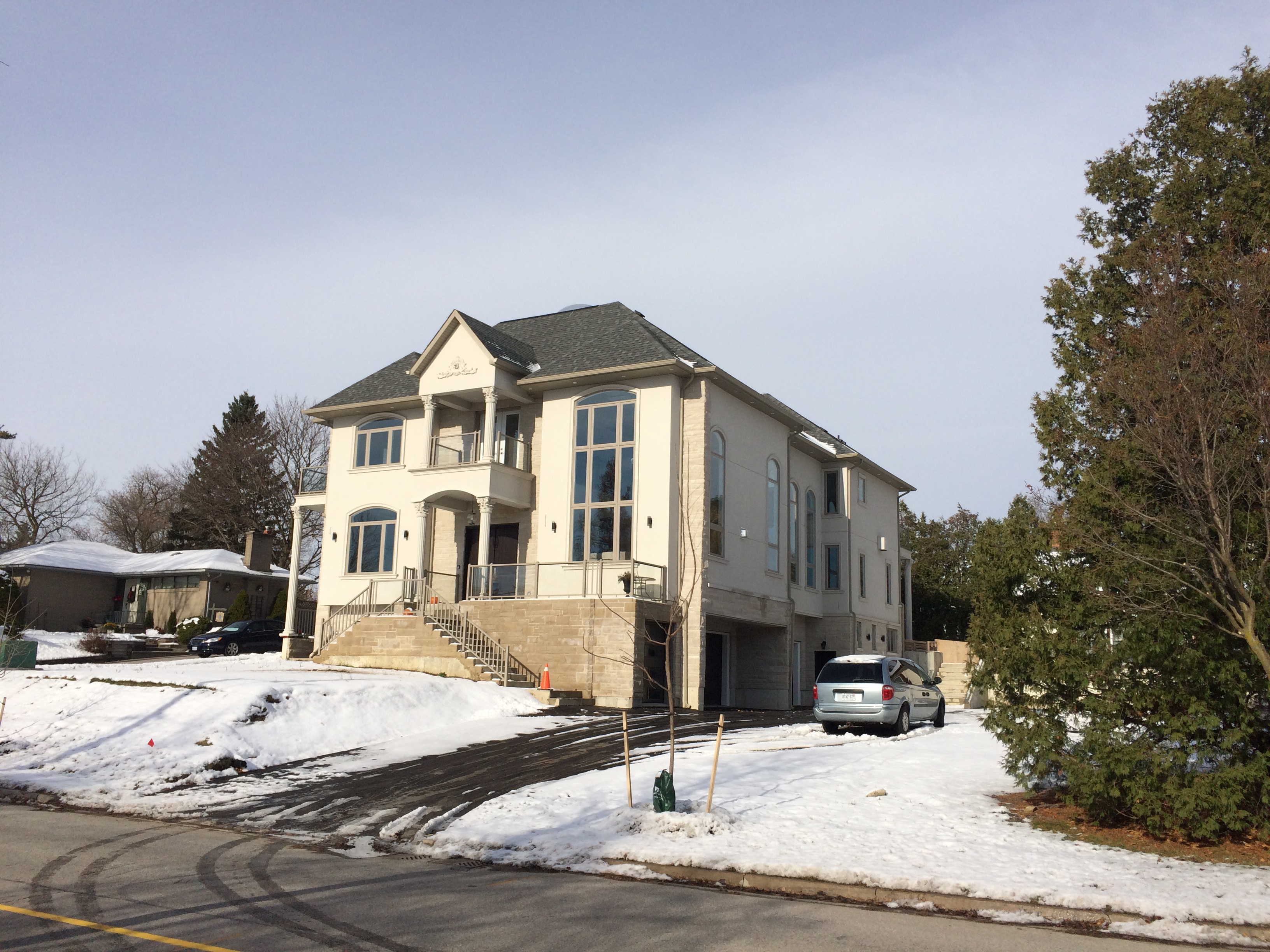 These huge structures by definition dwarf their neighbours and transform streets out of all recognition.
The Town is to spend $150,000 to bring in outside consultants who will identify the dominant characteristics of Newmarket neighbourhoods and ensure that any new infill developments fit in. Anyway, that's the theory.
In Newmarket these things tend to be done at a majestic pace and, true to form, the project is scheduled to be completed by December 31, 2019, a leisurely thirteen months away.
"The goal of the Official Plan Amendment is to identify Newmarket neighborhoods based on the existing characteristics and implement policies that are reflective of the built form to guide new infill residential dwellings; addressing community character and compatibility."
I welcome the fact that the Town is prepared to act – but why on earth does it take so long to get things done? And why is so much work farmed out to consultants?
Urgency. What's that?
The problem of inappropriate infill development was recognised by the Town's Director of Planning, Rick Nethery, in a report to councillors in 2012 but he has absolutely no sense of urgency about anything.
When developers insert a giant Monster Home into a quiet residential street they are, in effect, casually giving the finger to the people who are already living there. They - the residents - will soon realise they are on their own if they turn to the Town for help. They aren't consulted. Their views aren't canvassed. They will only realise something is amiss when the bulldozers turn up next door. That is precisely what happened at 1011 Elgin Street where Morad Dadgar's megastructure now looms over its neighbours.
At a Council workshop in March 2018 planning staff set out the options for controlling and regulating infill development. You can see what happened here.
The planners pointed to other municipalities that had acted to control inappropriate infill. Personally, Ottawa seems a pretty good template and councillors are told it would cost $45,000 to lift that model and adapt it to fit Newmarket. Instead, the Town is shelling out three times this sum for consultants to start presumably from scratch.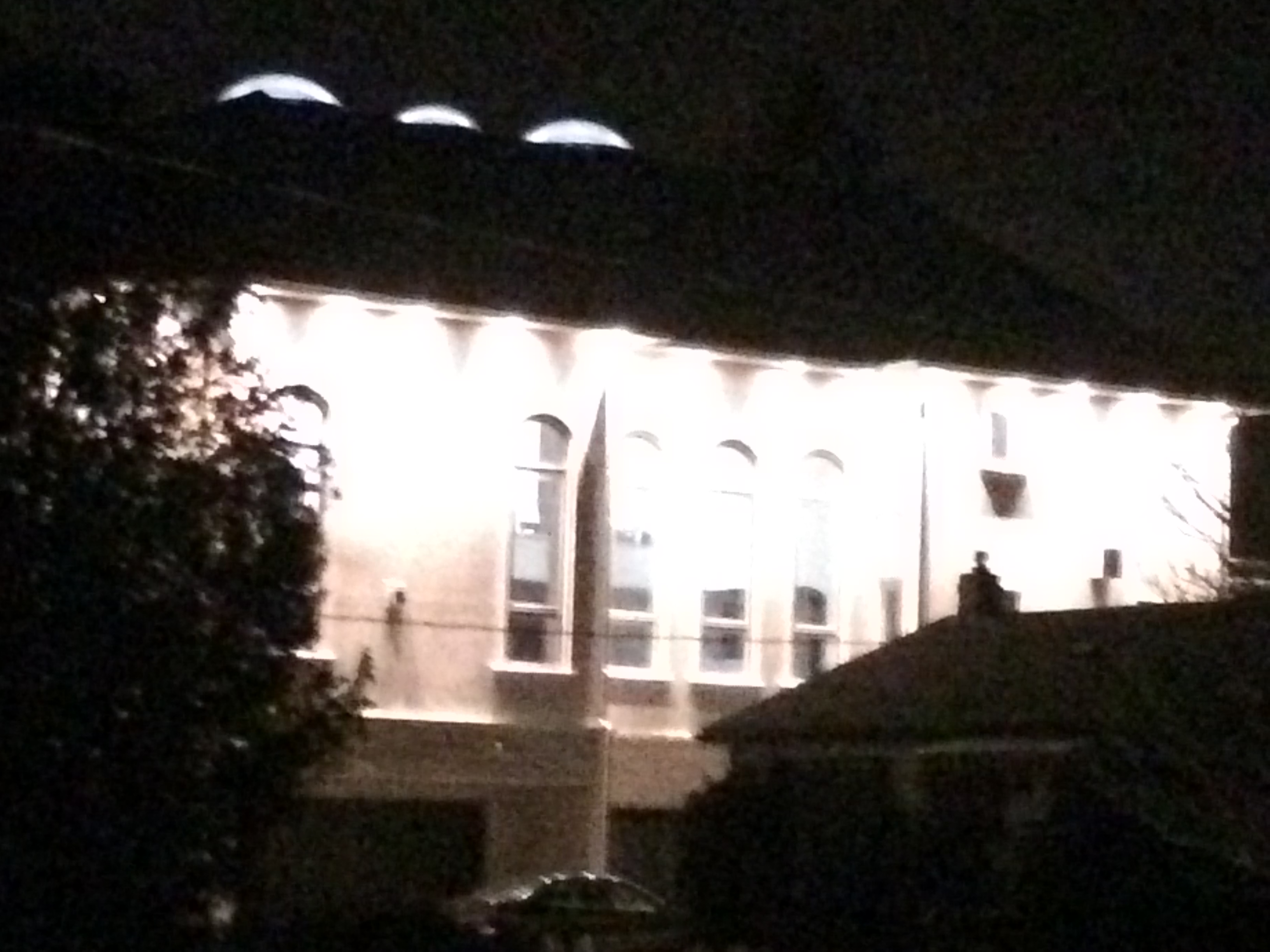 The Town's document inviting bids says this:
"While intensification is primarily directed to the Town's urban centres, limited intensification can still occur in stable residential neighbourhoods. If done respectfully, the redevelopment can be of value to the community. However, redevelopment can occur in a manner that does not respect the built form that exists.
In older neighbourhoods, existing lot areas and frontages are often large enough to accommodate larger homes while still meeting the requirements of the zoning by-law. As a result, new development can occur in a form that is inconsistent with the height, building footprint, design and character of the existing residential dwellings in the neighborhood."
That narrative is a straight lift from reports the Director of Planning was sending to councillors six years ago.
In the intervening period, we've seen houses as big as barns pop up in the most unlikely places - even in Glenway where new development was supposed to be like-to-like.
Your street. Your rules.
Ottawa's "Streetscape Character Analysis" (SCA) was introduced in 2015 and seems to be working well enough. An SCA must be submitted as part of any development application for new dwellings.
In Ottawa they believe
"your street gives you your rules."
That sounds like a maxim tailor made for Newmarket if we want the Town's residents, not developers, to shape their own neighbourhoods.
This email address is being protected from spambots. You need JavaScript enabled to view it.
Details

Written by

Gordon Prentice
Donald Trump is a shameless compulsive liar.
Anyone who doubts the truth of that statement has not been paying attention.
But what was the first BIG lie? The whopper that set him on the road to a lifetime of mendacity?
The Canadian business journalist, Susanne Craig, at the New York Times since 2010, says Trump's claim that he made his own fortune is the "foundational lie".
Trump boasts he is a self-made man, allegedly turning a loan of $1m from his father Fred into a global empire worth billions. But it's a lie.
Trump's braggadocio
Last month, the New York Times reported:
"Donald J. Trump built a business empire and won the presidency proclaiming himself a self-made billionaire, and he has long insisted that his father, the legendary New York City builder Fred C. Trump, provided almost no financial help. "I built what I built myself," the president has repeatedly said.
But an investigation by The New York Times has revealed that Donald Trump received the equivalent today of at least $413 million from his father's real estate empire. What's more, much of this money came to Mr. Trump through dubious tax schemes he participated in during the 1990s, including instances of outright fraud, The Times found."
The story shows the dubious ways in which Trump made his money. Since the New York Times story was published Trump has been uncharacteristically quiet, ignoring its jaw-dropping exposé. No lawyers' letters are anticipated.
Last week in Toronto I sat in on a conversation between Craig and former CBC investigative journalist Julian Sher (who produced The Fifth Estate for many years) hosted by the Canadian Journalism Foundation.
It is gripping stuff.
Craig has been covering Trump and his finances since early 2016 when she received an anonymous brown paper envelope containing three pages from one of Trump's tax returns. She and two other Times' journalists spent 18 months putting the jigsaw together working out of a room next to the Times' Arts and Travel Office to which only they had access.
Sniper
Craig tells us she often felt uneasy sitting at her desk by the window fearing she might be the target for a sniper. The Times' building is a fortress but, despite this, I learn staff get regular first aid training. Good grief!
Initially, Craig and her colleagues worked on publicly available information, identifying every single one of Fred Trump's properties, establishing what he paid for it and how much revenue it generated. Craig gave each property its own name – a kind of aide memoire. From this they could begin to understand Fred's modus operandi.
Rent was already being paid to Donald Trump (age 3) and by the time he was 8 Donald was a millionaire. By the time he was in college Donald was getting $1m a year from his father.
Fred did everything he could to minimise the amount he paid in tax, transferring wealth across the generations. The sums are staggering.
Despite this generosity, Trump gets his lawyers to draft a codicil to Fred's will making him the sole beneficiary. Fred, ailing but still compos mentis, tears it up.
With the mid-term elections now behind them, Americans - and the rest of us - may soon be focussed on Trump's tax returns.
I hope so.
Their publication will be a truly delicious moment to savour.
This email address is being protected from spambots. You need JavaScript enabled to view it.
Details

Written by

Gordon Prentice
Bill Blair's "consultation" with Canadians on whether or not to ban assault rifles and handguns wraps up on Saturday 10 November 2018, ending with a whimper rather than the more appropriate bang.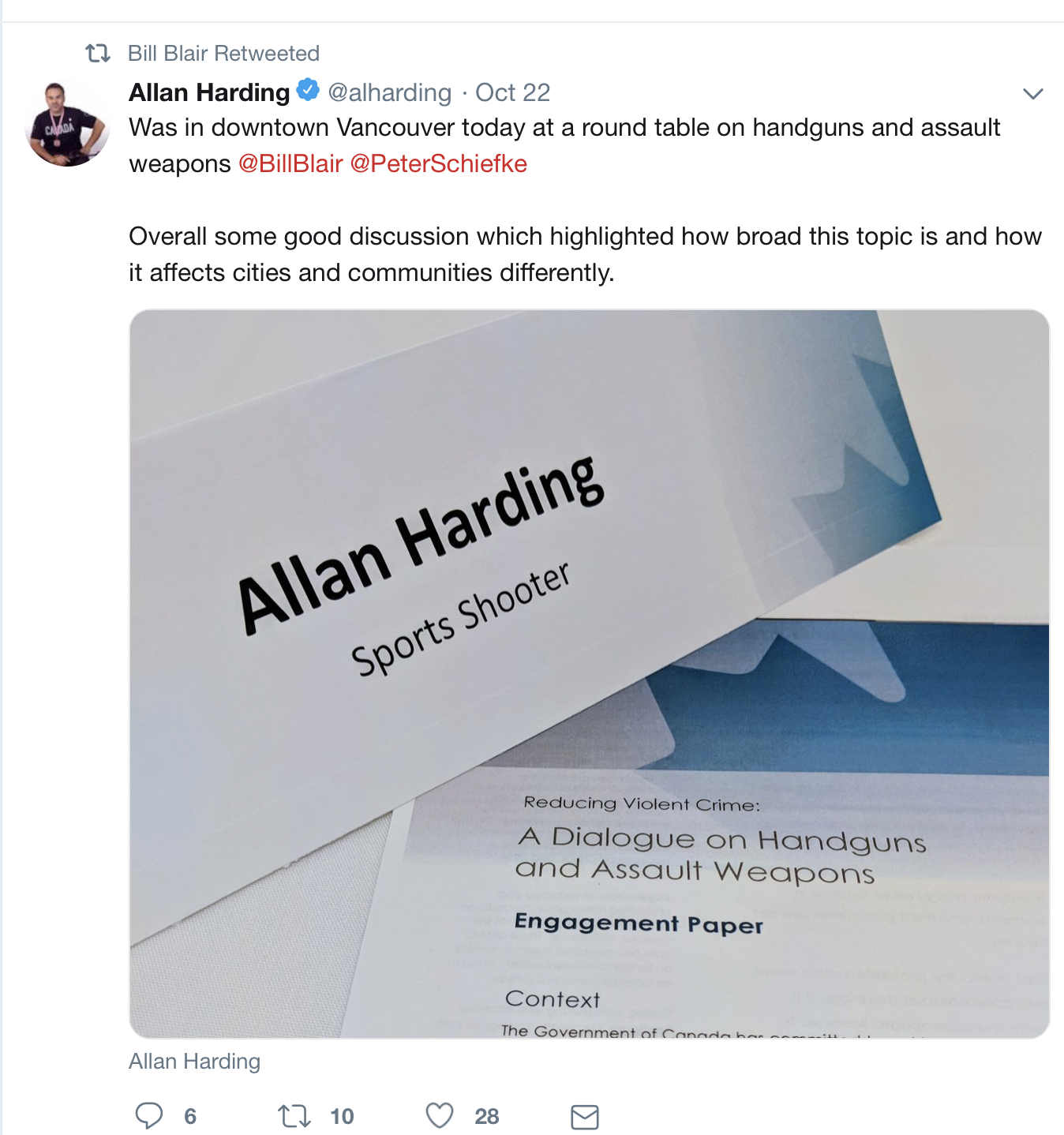 Buried in the website of Public Safety Canada you can find a form to fill in.
I learn that "In person Stakeholder engagement sessions will be taking place across the country" until the end of November but these are
"by invitation only".
This is a consultation by stealth.
It's the pretense that gets me. Holding out the possibility of a ban when, in reality, nothing is going to happen.
No attempt to engage
No newspaper or TV ads asking the public for their views. No billboards. No real attempt to engage people.
Only one tweet from the Minister on the subject – and that was a retweet of the views of a sports shooter who had been present at one of Blair's "by invitation only" events in Vancouver.
Blair has posted nothing on Facebook about the handgun consultation. But he had something to say about the eleven people slaughtered in the Pittsburgh synagogue.
"May the memories of the victims forever be a blessing."
I don't know if I can take much more of this stuff.
Blair's prose is beautiful but, as I keep repeating, thoughts and prayers aren't enough. A fitting tribute for the victims in Pittsburgh would be a handgun ban. It won't happen in the United States of course but it could here.
Unfortunately, the chances are vanishingly slim. The Government is afraid of its own shadow – and of the gun lobby.
They're in for a real big shake
Tony Bernardo, executive director of the Canadian Shooting Sports Association, was quick to warn:
"It's very disappointing that an elected government would turn on two million law-abiding citizens that haven't done anything wrong and start looking at punitive measures of taking their lawfully owned property.
"If they want to start playing Russian roulette with the electorate, well okay, game on. If they think our community is going to meekly roll over and accept this, they're in for a real big shake."
Sounds threatening to me.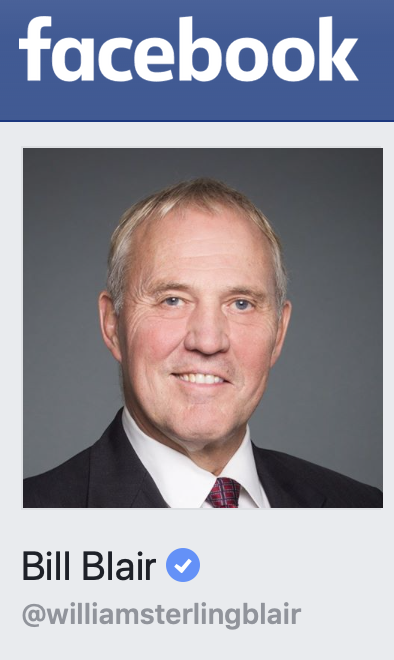 According to Statistics Canada there were 130 homicides committed with a handgun in 2016 - the most in more than a decade. Handguns accounted for 21 per cent of the total homicides that year, and 58 per cent of the shooting homicides. Since data started to be collected in 2008 we have seen a steady rise in the theft of legally owned guns. But legal gun owners have been adding fuel to the fire, selling their guns illegally.
Legal handguns sold on illegally
The Head of Toronto Police Guns and Gangs Unit, Rob Di Danieli, told the National Post that before 2012, about 75 per cent of the firearms were trafficked from the United States but by last year about half came from within Canada. He said legal Canadian gun owners were selling their weapons illegally. He quoted one example where 47 guns had been sold over a five month period making a $100,000 profit for the legal gun owner.
The RCMP estimates that about half the illegal guns they trace started out as legal guns purchased at a Canadian gun store. The rest come from American gun smugglers. The National Post quotes an RCMP estimate from 2016 that up to 61 per cent of illegal guns started life as legally owned Canadian firearms.
In 2016, for the first time, shootings overtook stabbings as the cause of death in homicides.
Phoney consultation
I wrote to Bill Blair on 11 October 2018 to ask for details of his handgun consultation. I heard nothing and followed up with a reminder last week but still I hear only silence. What is it with Canadian politicians?
How is it possible to have an on-line public consultation and then ignore a member of the public who is so obviously keen to participate?
Toronto and Montreal have made the headlines but what about other municipalities – including my own in Newmarket – who may wish to express an opinion. What weight will be given to their views?
Seems to me Bill Blair is just going through the motions.
Tell me I'm wrong.
This email address is being protected from spambots. You need JavaScript enabled to view it.
Update on 8 November 2018: The epidemic of mass killings in America continues relentlessly, without missing a beat, accompanied by the usual condolences, tributes, thoughts and prayers. Nothing yet from the NRA.
Update on 12 November 2018: From the Globe and Mail: "We must criminalise gun possession in Canada."
Subcategories