Details

Written by

Gordon Prentice
Last week Markham Regional Councillor Joe Li failed in his brave attempt to become Chair of York Regional Council.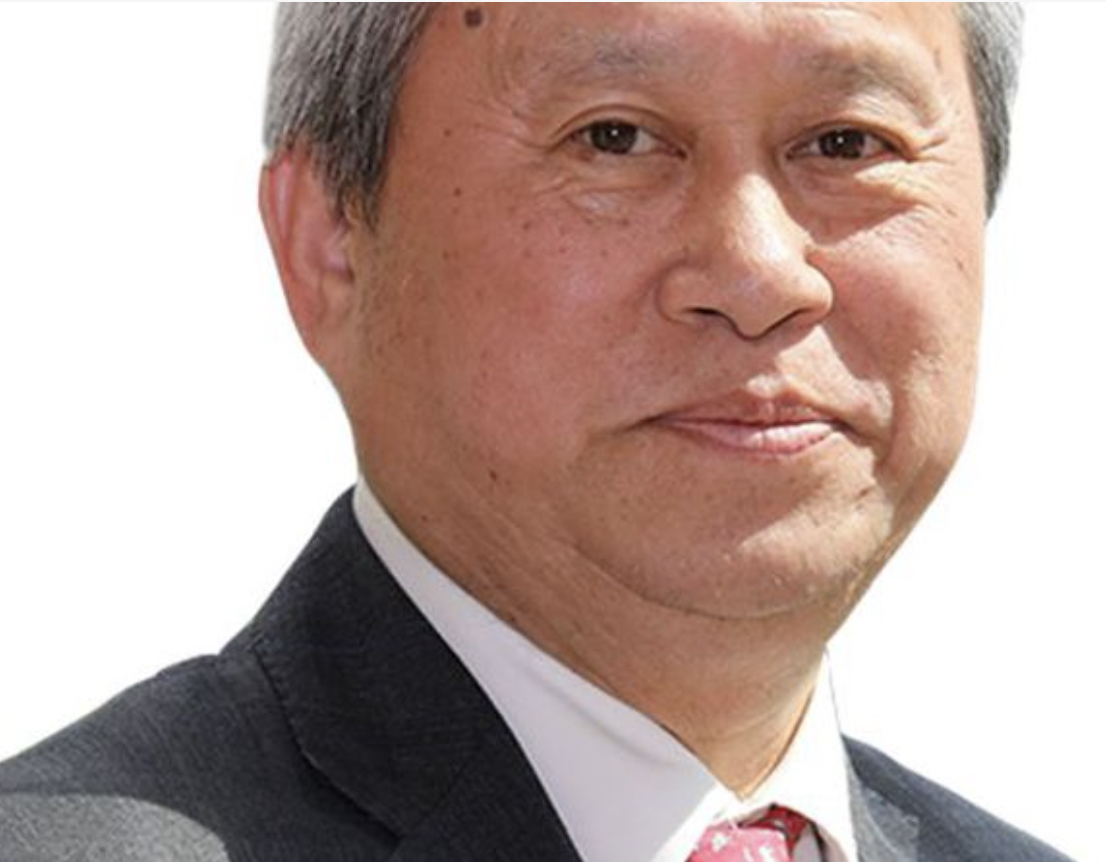 I say "brave" because it was never really on the cards.
But it was important Wayne Emmerson was challenged.
Personally, I've had enough of acclamations.
Elected members in the smaller northern municipalities of York Region believe a Regional Chair from any of the big southern ones would disadvantage them. I don't know if that is necessarily true but it was certainly a factor in deciding how the votes were cast.
Who voted for whom
7 Votes for Joe Li: Michael Chan (Markham); Jim Jones (Markham); Frank Scarpitti (Mayor of Markham); Alan Ho (Markham); Mario Racco (Vaughan); Godwin Chan (Richmond Hill) and Joe Li (Markham).
14 Votes for Wayne Emmerson: Tom Vegh (Newmarket); Steven Del Duca (Mayor of Vaughan); Gino Rosati (Vaughan); Margaret Quirk (Mayor of Georgina); Iain Lovatt (Mayor of Whitchurch Stouffville); Joe DiPaola (Richmond Hill); Naomi Davison (Georgina); Virginia Hackson (Mayor of East Gwillimbury); David West (Mayor of Richmond Hill); Mario Ferri (Vaughan); Tom Mrakas (Mayor of Aurora); Linda Jackson (Vaughan); John Taylor (Mayor of Newmarket); and Steve Pellegrini (Mayor of King).
Until the votes were cast, Emmerson was not a member of the Regional Council and had no vote. Now, after his election Emmerson's vote is of equal weight to all the other members. And he will use it, as he has done over the past eight years, not just to break ties.
Unknown quantity
For most people Joe Li was an unknown quantity though he had been on the Regional Council for 12 years. In last week's inaugural meeting of the new Council, Li was allowed five minutes to set out his stall.

I discover he speaks six languages. He left India decades ago to seek his fortune and ended up as a dishwasher in a restaurant in Sweden. Within ten years he was running four restaurants of his own. He then made the move to Canada.
Had there been an election at large – decided by the people rather than the 21 voting members of the Regional Council – I dare say we would know a lot more about Joe Li and, possibly, about Steven Del Duca too. After losing his own riding in the Provincial election in 2018 Del Duca decided to run for York Regional Chair in the election later that year.
Direct elections cancelled by Ford
The Wynne Government had legislated for direct elections in those regions that didn't have them and candidates had already thrown their hats into the ring – and had raised money and were incurring campaign expenses – when Ford made his bombshell decision.
On 27 July 2018, Doug Ford introduced legislation (Bill 5: The Better Local Government Act) to slash the size of Toronto City Council and to cancel the first direct election ever in York Region – and in Niagara, Muskoka and Peel.
New Regional Council members Steven Del Duca, now Mayor of Vaughan, spent $67,191 on his abortive campaign and Mario Racco, Vaughan Regional Councillor, spent $54,534 which included $15,149 on legal fees in appealing unsuccessfully against Bill 5.

$607,503
The General Spending Limit for candidates running for Regional Chair was set (on a per voter formula) at an eyewatering $607,503.
Bill 5, cancelling the elections, became law on 14 August 2018. Emmerson, having said he wasn't going to stand again, changed his mind.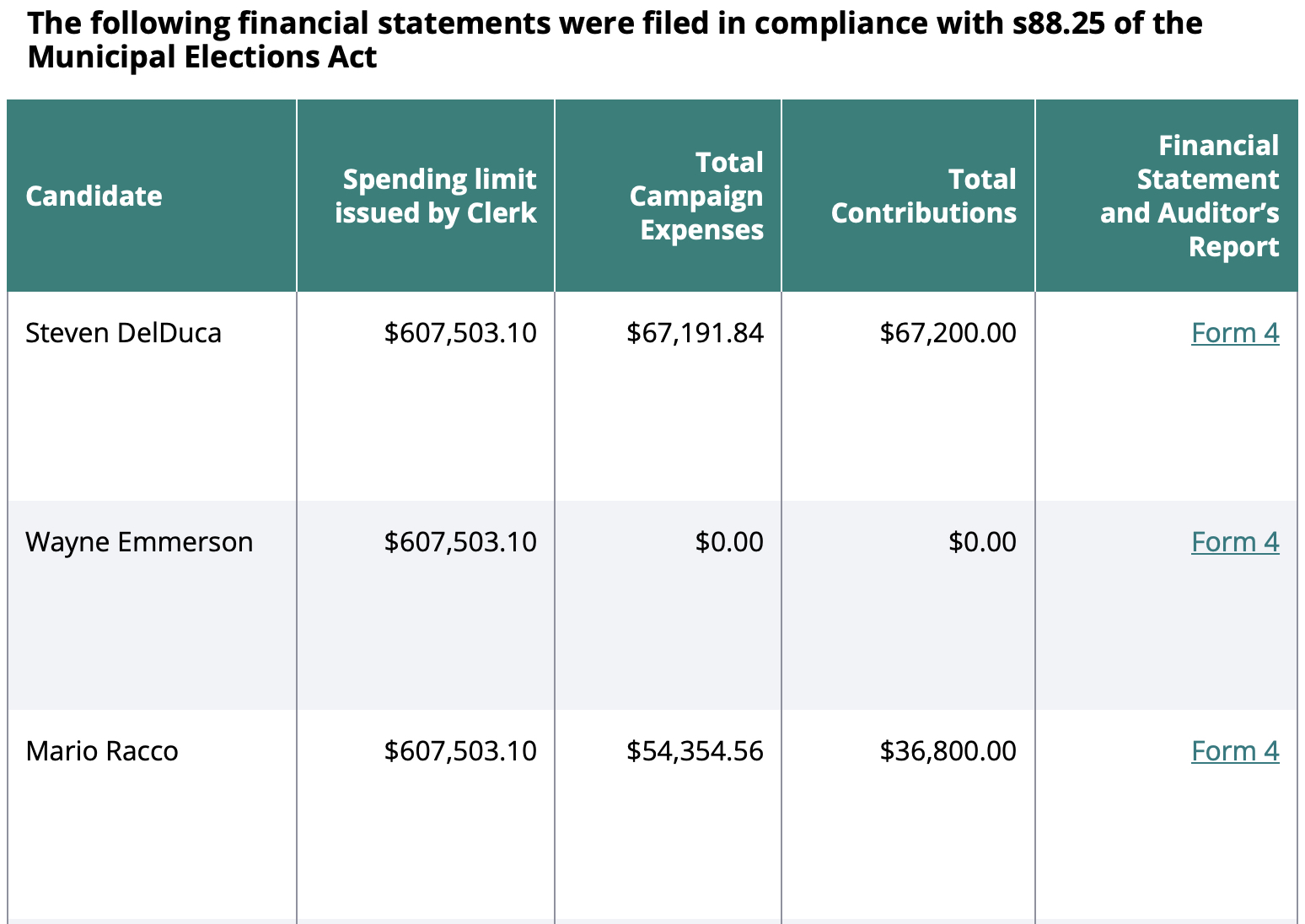 In his 27 August 2018 filing, required by Statute, Wayne Emmerson, indicated:
"I did not accept any contributions or incur any expenses."
We can safely assume candidates for the new directly elected Regional Chair would have campaigned on a raft of policies, perhaps even including pledges to protect the Greenbelt. Had they done so, they would have had a stronger mandate than Ford's Progressive Conservatives who said nothing about the Greenbelt during this year's Provincial election. People who take politicians' promises at face value would have concluded the Greenbelt was safe.
Shameless
The Housing and Municipal Affairs Minister, Steven Clark, the most shameless dissembler of the lot, said this in February 2021:
"I want to be clear: We will not in any way entertain any proposals that will move lands in the Greenbelt, or open the Greenbelt lands to any kind of development."
Now more than ever we need Regional Councils elected on a popular mandate. But is it even remotely realistic to expect individuals, running as "independents", to raise the hundreds of thousands of dollars needed to run for Regional Chair?
I don't think so.
Political Parties, for all their well-publicised faults, are familiar and recognisable to the public. They drive up turnout (if only at the margins) and should be permitted to organise at the municipal level if they so wish.
New Kids on the Block
And new municipal parties should be allowed if like-minded individuals want to share expenses and campaign on a common platform.
Until this happens Doug Ford will be allowed to get away with blue murder.
Gordon Prentice 20 November 2022
Update on 21 November 2022: The Globe and Mail editorial: Doug Ford is bad for democracy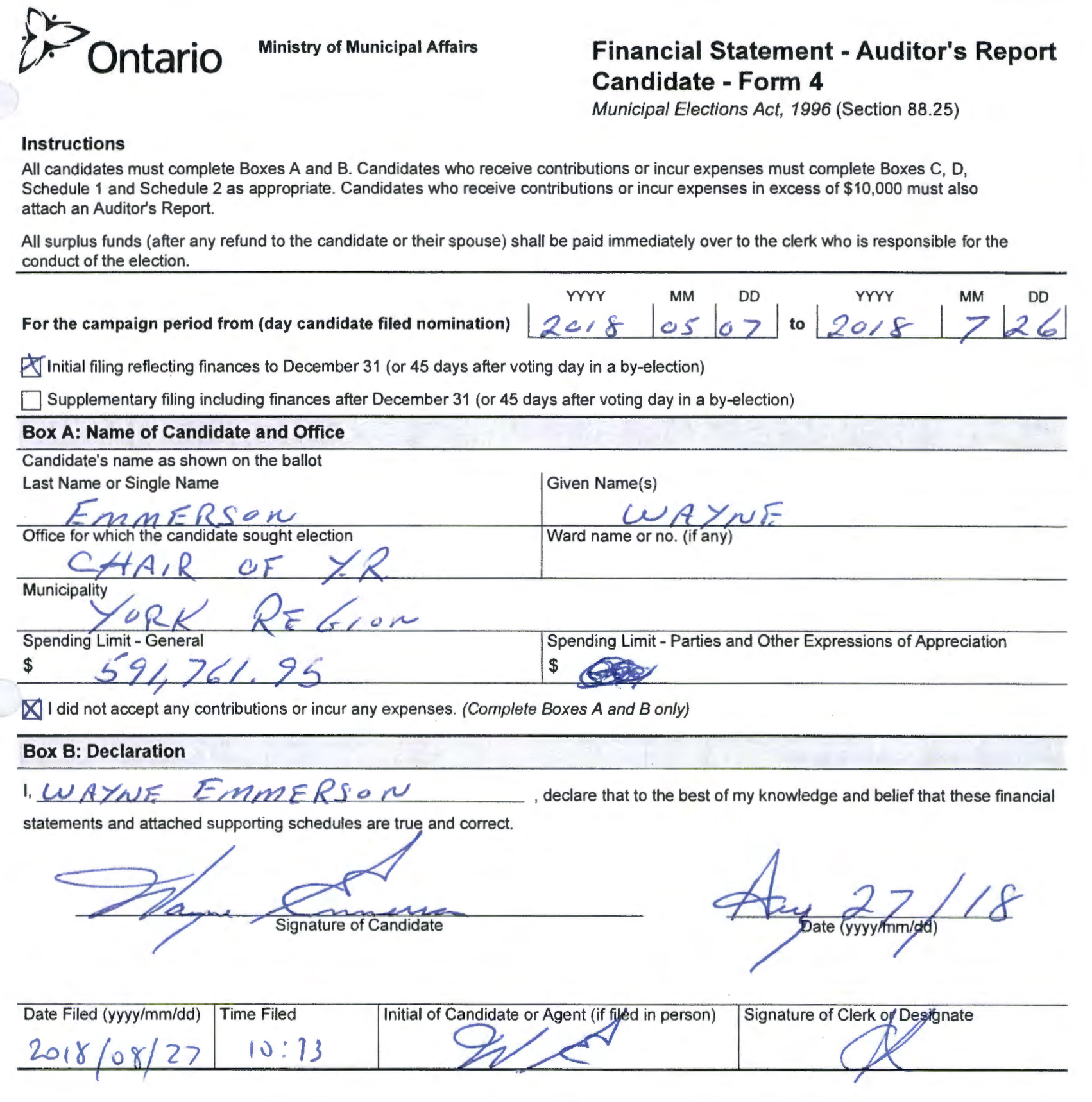 Details

Written by

Gordon Prentice
Backstory: On 25 October 2022 the Provincial Government announced plans to discharge treated wastewater from Newmarket and the surrounding areas into Lake Ontario saying the previous plan to put the effluent into Lake Simcoe was no longer the best solution.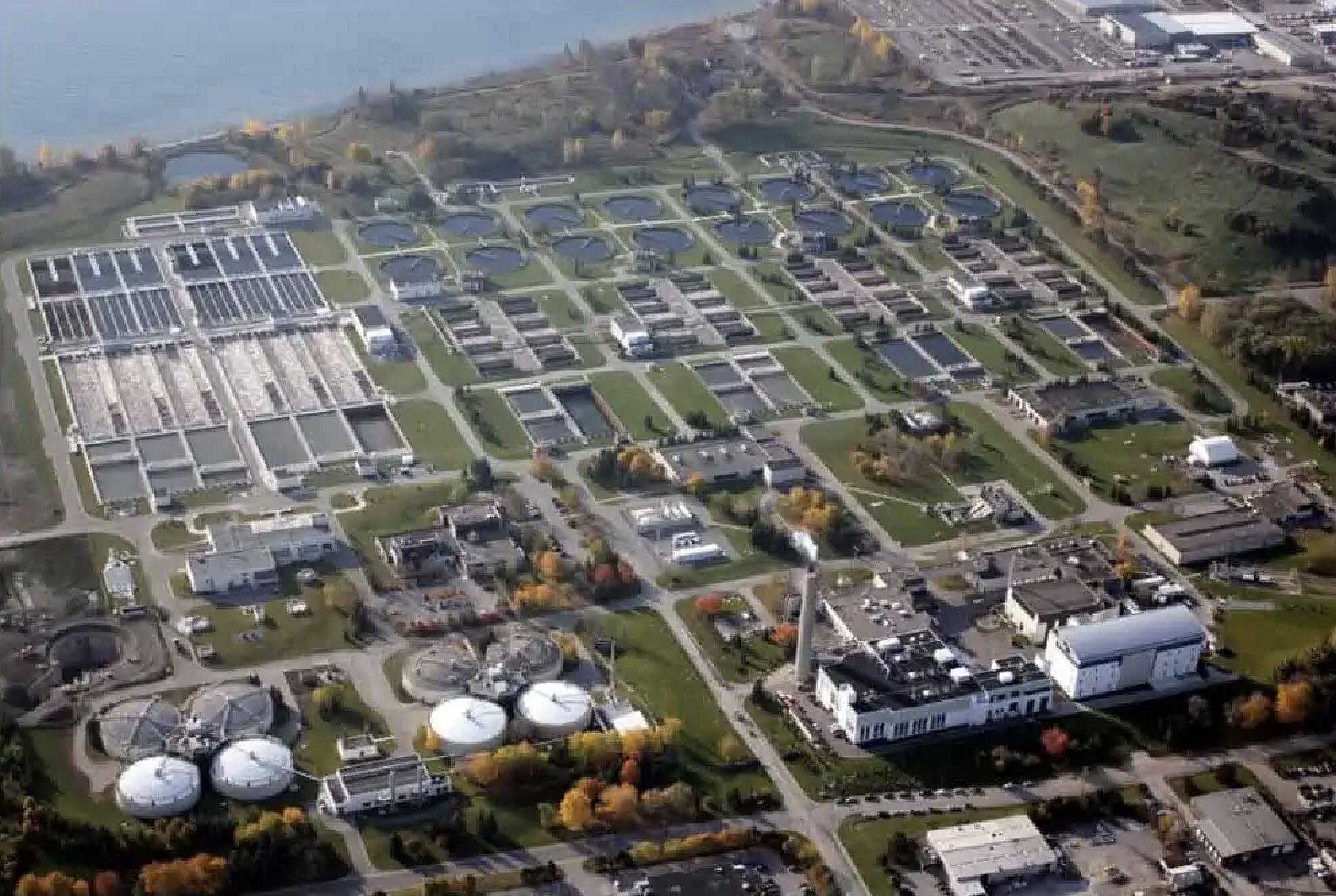 The Environment Minister, David Piccini, accused the previous Liberal Government – with some justification – of dragging its feet, neglecting to make a decision on critical infrastructure. The Ford Government now wants to send the wastewater down to the Duffin Creek treatment plant in Pickering before being discharged into Lake Ontario. (Photo right)
A so-called "panel of experts" ruled out the ready-to-go North York Sewage Solutions project on the grounds that it wouldn't support growth long term in Upper York region and would increase phosphorus discharges to Lake Simcoe. And, importantly, the Chippewas of Georgina Island were dead against.
Newmarket-Aurora's new MPP, Dawn Gallagher Murphy, told me in September she would accept the report of the expert panel convened by the Ford Government last year to decide where Newmarket's sewage should go – up to Lake Simcoe or down to Lake Ontario. The panel chose the latter.
The report, not even three weeks old, has now been overtaken by events. Will the treatment plant at Pickering on the shores of Lake Ontario be able to handle the extra load generated by the thousands of new houses that Ford wants to see being built in Newmarket and on the adjacent Greenbelt which is to be opened up for development?
Servicing capacity "fully used up" in five years
The Panel knows an alternative is urgently required:
"The 2021 Servicing Capacity Assignment Status Update completed by York Region indicates that there is only approximately five years of growth capacity available in the York Durham Sewage System for the Upper York Sewage Service area. This means that, without receiving approval from the province of the Upper York Sewage Solutions project, servicing capacity for new development in Aurora, East Gwillimbury and Newmarket will be fully used up in about five years, restricting development and limiting the ability to meet Growth Plan targets after that period."
The Panel says
"updated growth projections completed since the submission of the 2014 Environmental Assessment show slower uptake and deferred growth projections for the UYSS service area. The previous 2031 population and employment targets are not anticipated to be reached until 2039. A 40 MLD (million litres per day) solution would now service growth to 2039 based on updated growth projections from the draft 2021 York Official Plan. An 80 MLD solution could service growth out to 2055."
The Panel believes this gives the Provincial Government some breathing space.
Growth has, of course, been reined back precisely because of these very same capacity constraints which the Panel has itself acknowledged.
In Newmarket these "servicing allocations" have been rationed for years in the absence of the sewage capacity needed to handle all the applications for new developments in the Town.
"Completely ignored or underplayed"
However, the "panel of experts" set up last year to examine the issue afresh has produced a report which does not take into account the huge number of new homes planned for Greenbelt land which was announced on 4 November 2022.
The left hand really doesn't know what the right hand is doing.
At York Regional Council on 10 November 2022, Public Works Commissioner, the impressive Erin Mahoney, tells Newmarket Mayor, John Taylor:
"We see it as a bit of an oversight on the panel's recommendations that these higher population projections, now being advocated for by the province, were not included in the definition of the solution."
Taylor fears that the Duffin Creek plant may not be able to handle the extra load without a major upgrade which, he says, may cost many millions of dollars.
Mahoney tells Taylor:
"The implications on Duffin Creek you could either say were completely ignored or underplayed in schedule 10." (of Bill 23: More Homes Built Faster)."
Upgrading Duffin Creek
Taylor says the new population figures arising from the thousands of new homes which the Province wants to see built in Newmarket – and the new housing developments in the adjacent Greenbelt – have not been factored into the province's calculations and the Duffin Creek plant may need an expensive upgrade in seven or eight years.
Earlier, at Queen's Park on 1 November 2022, Dawn Gallagher Murphy asks the Environment Minister David Piccini:

"York region has waited on an answer to its Upper York Sewage Solutions proposal since 2014, and I know that our government has been steadfast in working on this file since we came to government. Our government assigned the York region wastewater independent advisory panel to consider options regarding addressing wastewater solutions for the future. The panel has now published a report backing the Duffin Creek treatment facility for wastewater management.
Can the minister please elaborate on how this decision was made and why this is the right choice for all of Ontario and my community of Newmarket–Aurora in the great region of York?"
The Minister thanks the Panel for their "incredible work" claiming they've saved over $800 million for the ratepayers of York region:
"and provided certainty for both York and Durham regions so that folks can have a place to call home, not just today but for years to come."
But does Dawn Gallagher Murphy have any insights or information on whether Duffin Creek needs to be upgraded? And, if so, when? And at what cost? And who is going to pay? The Province or York Region taxpayers? And when can the service allocations that hold back development in her Newmarket-Aurora riding be lifted in their entirety?
Gordon Prentice 14 November 2022
Click "read more" below to see the exchanges between John Taylor and Erin Mahoney at York Regional Council on 10 November 2022.
Update on 30 December 2022: From the Toronto Star: Need for services casts doubt on Province's plan
Details

Written by

Gordon Prentice
The retiring Mayor of Vaughan, Maurizio Bevilacqua, last week (10 November) advised members of York Regional Council to play by the rules and reject any proposals for an advertising campaign against Ford's Bill 23 (More Homes Built Faster) which will allow development on the Greenbelt.
This is the same Maurizio Bevilacqua who voted for the adoption of York Region's Official Plan, redesignating agricultural land in Vaughan to rural and allowing football, tennis courts and other recreational uses on cropland.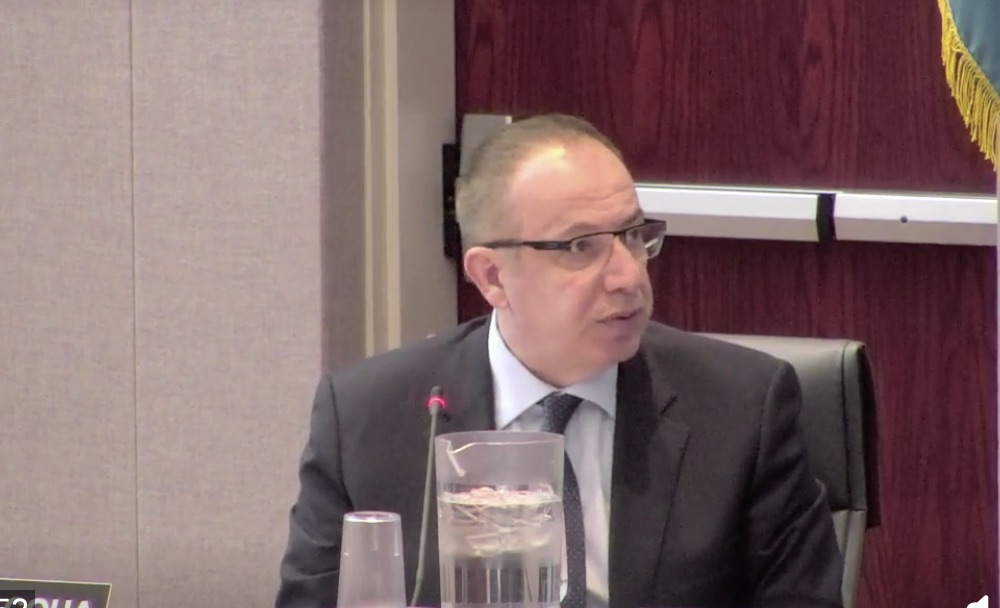 Newmarket's Mayor, John Taylor, had been pressing for an ad campaign to highlight the many flaws in the Bill. He told members the Province expected Newmarket to deliver 12,000 new units while requiring wastewater and sewage to be sent down to Lake Ontario and not up to Lake Simcoe. He said the new infrastructure could take six years to build. Taylor says:
"We have an allocation for 2,000 housing units left until (the sewage servicing infrastructure) is built. So in six years… we've built 2,000 of the 12,000 required homes. And then the last two years of the timeline - you have until 2031 to build – we're supposed to go build 5,000 homes each year to hit this target when we're building 300 now. The math is so bad it's not even remotely realistic."
"They're gonna follow the rules"
I laughed out loud when I heard Bevilacqua, a former MP, tell his colleagues:
"I'm sure they're going to follow the rules in Queen's Park. There are certain things called committees before laws are enacted and they have to go through a public consultation. And if I'm not mistaken I think there are 444 mayors in the province of Ontario and they all have a say on behalf of council to appear in front of such committees."
When Bevilacqua urged his colleagues to behave in a "diplomatic" and "refined" way, avoiding "confrontation" and using the levers that were available to them, the deadline had already passed for people wishing to make oral presentations to the Bill Committee.
Consulting the public. Don't blink or you'll miss the opportunity
The Legislature ordered the Bill into Committee on 31 October 2022. The Committee (Heritage, Infrastructure and Cultural Policy) decided to hold public hearings in Markham on Wednesday, November 9, 2022 (in-person), in Brampton on Thursday, November 10, 2022 (in-person), and in Toronto on Wednesday, November 16, 2022, and Thursday, November 17, 2022. The Committee's web page tells us:
"Interested people who wish to be considered to make an oral presentation on Bill 23 are required to register by 6:00 p.m. (EDT) on Thursday, November 3, 2022 (Markham and Brampton) and 6:00 p.m. (EST) on Wednesday, November 9, 2022 (Toronto).
Those who do not wish to make an oral presentation but wish to comment on the bill may send a written submission by 7:00 p.m. (EST) on Thursday, November 17, 2022."
By Thursday of this week it will all be over.
Many of the old conventions which have regulated proceedings in the Legislature have been thrown overboard by Ford. Giving people adequate time to collect their thoughts and comment on major legislative proposals is just one. The use of the notwithstanding clause is a symptom of a deeper problem – believing an election victory gives the Government a mandate to do whatever they like.
The Doctrine of the Mandate
Bevilacqua believes this too:
"This Conservative government just recently received a majority from the province of Ontario and we collectively need to respect that.
And part of that agenda was housing… Now did they address all the issues that we are concerned about? Probably not. But do they have a mandate to govern? Yes they do."
In his platform for the 2022 Provincial Election Doug Ford never said he would build on the Greenbelt.
So does the doctrine of the mandate now extend to any and every policy proposal whether or not it is included in the Party Platform?
This is not the way our democracy is supposed to work.
Telegraphing intentions
If a political party seeking office wants to do something big, bold and significant it should be in the Manifesto.
Doug Ford was caught on camera in 2018 promising to open-up chunks of the Greenbelt for development and then, when the story got out, he pledged he wouldn't.
In Bevilacqua's contorted logic, the fact that Ford "telegraphed his intentions" years ago gives him the mandate to do now what he repudiated then.
Personally, I'm all for Taylor's ad campaign.
The bigger the better.
Gordon Prentice 15 November 2022
Click "read more" below to read Maurizio Bevilacqua's speech
Read more: Ford apologist Maurizio Bevilacqua gives advice on "playing within the rules"
Details

Written by

Gordon Prentice
The CBC has now revealed the names of the owners of the Greenbelt land which Doug Ford plans to open up for development.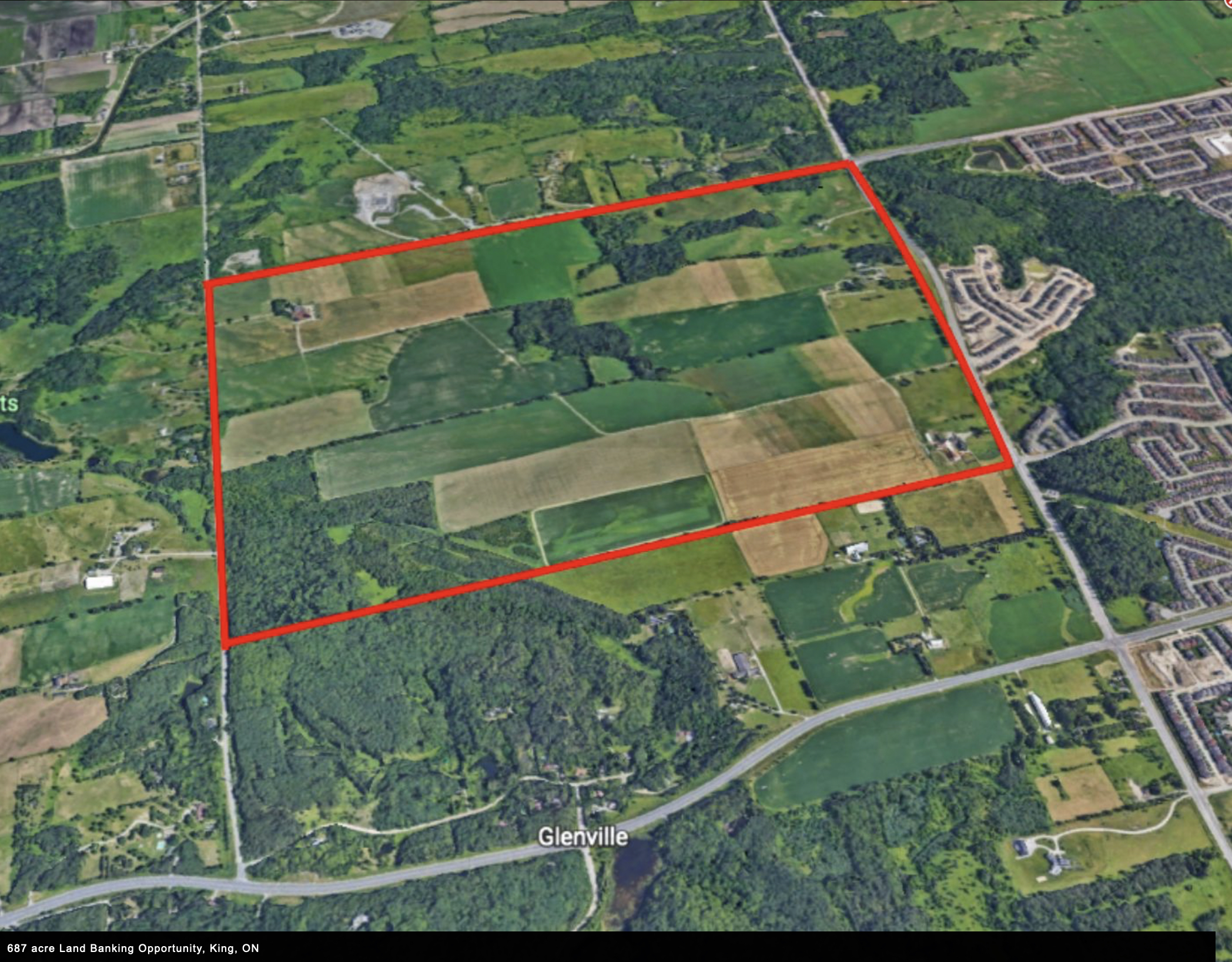 The Greenbelt land west of Bathurst which lies immediately adjacent to Newmarket (photo right) was bought by Green Lane Bathurst GP Inc whose President is Michael Rice.
The CBC reports:
"While removing this land from the Greenbelt would open it up for housing development, the Township of King's council earlier this week passed a resolution supporting it as the location of a new Southlake Regional Health Centre site, and asked the province to fast track its development. The resolution stated the landowner was willing to provide the land for the hospital site for a "nominal fee"."
Charitable Donation
Rice's company now owns over 680 acres of Greenbelt land. And the King Resolution suggests he would gift it to Southlake for $5. As a charitable donation he could claim a receipt from Southlake which would offset the price paid against any tax liability. Rice would also have a huge tract of developable land left.
It has been suggested that the new Southlake needs 60-80 acres.
The current Davis Drive site – earmarked in future for ambulatory care - is 19 acres and Southlake's Master Plan says:
"Almost 90% more space is required just to right-size our current units to today's hospital standards… As our current site is landlocked and has a floodplain to the east, options for expansion on the existing site are limited."
Lands left over for housing
Even if a new acute hospital were to be developed on the Greenbelt lands at Bathurst there would be lots of land left over for housing development.
Michael J. Rice gave $1,200 to Tom Vegh's 2018 election campaign. The donation was made on 1 December 2018 after the election result was known but at a time when Vegh was struggling to pay off his campaign deficit. It is not yet known if Rice contributed to Vegh's successful campaign for re-election last month.
Vegh made no comment on the weakening of the Greenbelt when Bill 23 (More Homes Built Faster Act) was raised by Newmarket Mayor John Taylor at York Regional Council on 10 November 2022.
Gordon Prentice 13 November 2022
Update on 14 November 2022: Globe and Mail editorial: The Greenbelt needs to stay green
Update on 17 November 2022: From the Toronto Star: They recently bought Greenbelt land that was undevelopable. Now the Ford government is poised to remove protections - and these developers stand to profit
Details

Written by

Gordon Prentice
Why did the Provincial Government insert a new category of "special provisions" into the York Regional Plan to allow a high-density development in Aurora (at Leslie and Wellington Street East) that the Town had previously rejected?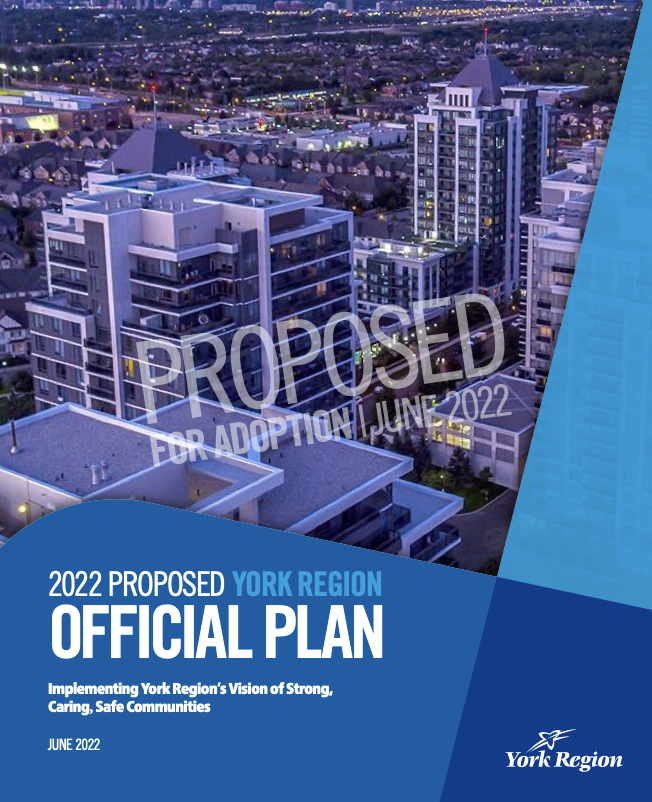 A fascinating article in Politics Today quotes Aurora Mayor Tom Mrakas:
"This was absolutely unexpected. There was no consultation with the town, no consultation with the region. I hate to say it, but it reeks of a favour for a friend."
It turns out the landowner hired lobbyist Patrick Lavelle-Tuns in early October to influence Municipal Affairs Minister Steven Clark. Lavelle-Tuns was deputy Manager of Doug Ford's 2018 PC leadership campaign.
The Aurora "special provision" was one of five changing policy on specified lands.
80 changes
The York Regional Official Plan was approved by the Province on 4 November 2022 and makes no less than 80 modifications, without giving reasons beyond what we can deduce from the text itself. York Region staff were not consulted on the changes and the implications are still unclear.
The memorandum presented to the Regional Council on Thursday (10 November) by the region's chief planner, Paul Freeman, and explaining the changes is here. The most significant relate to lands delineated for future urban expansion and the consequent threat to agricultural lands.
The decision on the York Regional Plan came on the same day as the announcement on the release of Greenbelt lands for development.
Up-in-the-air
A number of issues important to Newmarket are left up in the air.
The Province deletes the proposed Mulock GO Rail Station from Appendix 2 on the grounds that it (along with Gormley and Kirby):
"require further planning and consultation to finalise their location and delineation."
But Freeman says:
"the adopted Regional Official Plan (that was presented to the Province for approval) included greater protection for these lands by identifying preliminary boundaries and making them subject to policies that would ensure transit-supportive development."
He says that while the Province has taken a different approach "the intent remains relatively equal".
If so, why do it?
York Region left in the dark
Freeman sums it up this way:
"The approved Regional Official Plan 2022 includes growth beyond assumptions made through the Municipal Comprehensive Review process, examples being additional urban expansion, higher densities and conversions of employment areas to community areas. The implications of these changes will need to be assessed from a servicing perspective."
And from a political perspective too.
Gordon Prentice 12 November 2022
Update on 23 November 2022: from Newmarket Today: The future of Mulock GO rail station