Details

Written by

Gordon Prentice
As a member of the UK's House of Lords Conrad Black is obliged to file a tax return with Her Majesty's Revenue and Customs every year even though he lives in Canada.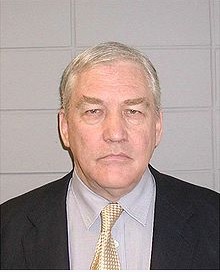 Black has been under this obligation for more than a decade – ever since the Constitutional Reform and Governance Act was passed into law in 2010 at a time when he was in jail in Florida.
So when Black's private wealth manager tells him that certain financial information is required because he is a member of the UK legislature he shouldn't huff and puff and rail against "obsessive transparency". He should grin and bear it and fill in his tax return like everyone else.
In his column in the National Post on 9 April 2022 he fumes:
"My bank's private wealth manager replies to my occasional questions with Job-like patience and exquisite courtesy that that information is required because I am a legislator, a member of the British House of Lords. There is no reason for legislators to be subjected to closer scrutiny than anyone else and in my case, I have not been a very active peer for many years (though that may change soon). There's nothing even slightly controversial about any financial activity of mine, but lurid official curiosity about it is annoying."
He goes on:
"It is no one else's rightful business what individuals or corporations do privately unless they are violating valid statutes or regulations. What we need is a fiscal equivalent of former prime minister Pierre Trudeau's famous statement that, "There's no place for the state in the bedrooms of the nation." Nor is there any place for it in the wallets or bank accounts of the nation, apart from what is needed to verify justifiable tax collection."
S41 of the Constitutional Reform and Governance Act 2010 is a valid statute and, as a member of the UK Parliament, Black must comply with its terms.
I think there is every reason for legislators to be subjected to close scrutiny by the tax authorities.
But I say that as someone with no criminal convictions under his belt.
This email address is being protected from spambots. You need JavaScript enabled to view it.
Details

Written by

Gordon Prentice
Candidate vetoed by the Liberals joins the NDP but so what?
What should we make of Shameela Shakeel's decision to leave the Liberal Party and join the Newmarket-Aurora NDP?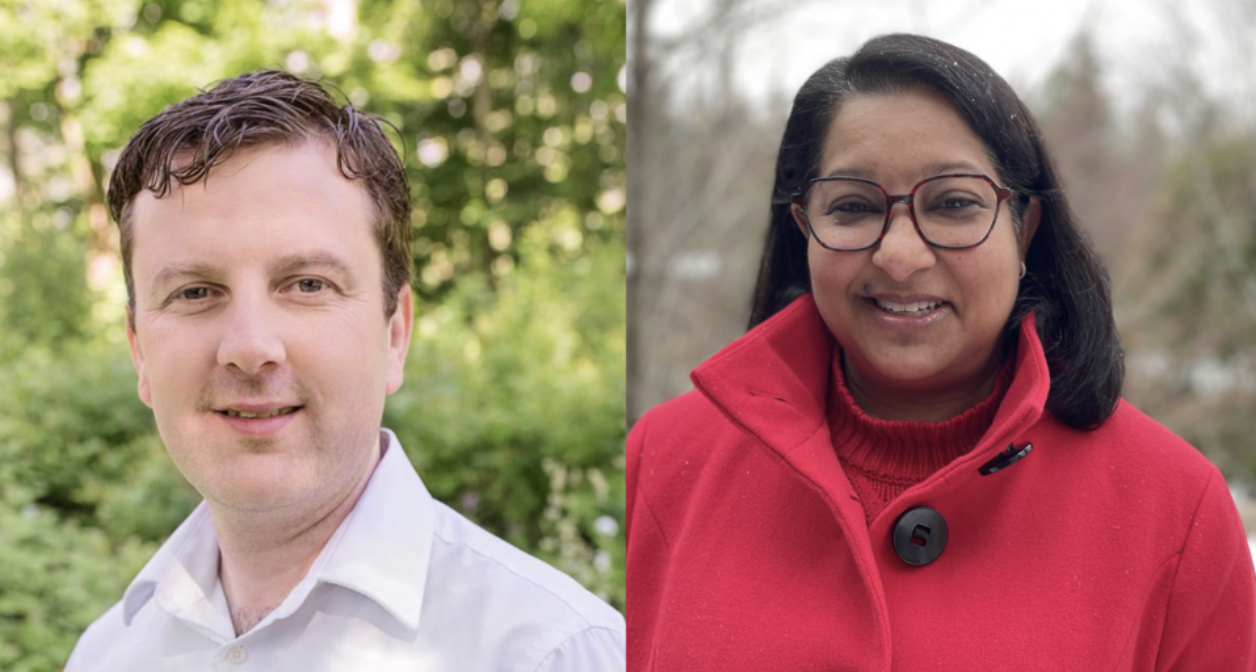 One moment she is the bright, new Parliamentary hopeful for the local Liberals, coasting towards the nomination and then a challenger, backed by former Liberal MPP Chris Ballard, appears out of nowhere. His unexpected arrival perplexes and disappoints Shakeel who tells Newmarket Today she would have preferred acclamation. She says she had spent months as the only prospective candidate.
Wrong candidate
Then, in a stunning reversal of her fortunes, the all-powerful Provincial Liberal HQ strikes her name off the list of approved nominees, declaring she no longer meets all the requirements to be a Liberal candidate. No reasons are given. Which requirements were not met? No-one speaks out publicly in her defence. Not even those timorous Liberals who initially supported her nomination. (Photo: Shameela Shakeel and her successful rival, Sylvain Roy)
Why didn't she stay to fight her corner inside the Liberal Party, demanding to know why she had been blackballed? Instead she meekly accepts the decision and decamps to a new home in the local NDP - as their campaign manager no less for the 2 June Provincial election. Seems to me she would have been more useful to the NDP if she had stayed inside the Liberal Party, rattling the bars of the cage and telling it as she sees it.
"Strong vetting"
This turn of events allows Newmarket-Aurora Provincial Liberal Association president Cathy Gapp to tell Newmarket Today that Shakeel's defection to the NDP
"reinforces for me how strong the Liberal vetting process is."
This is the same Cathy Gapp who persuaded Shakeel, a political neophyte, to make a pitch for the Liberal nomination in the first place.
Personally, I think this kind of cross-dressing encourages cynicism. People (unfairly) think all politicians – or aspiring politicians – are in it for themselves, changing their beliefs and their parties as often as they change their shirts.
Swapping parties is, of course, nothing new.
Winston Churchill
One of the most famous party-swappers was Winston Churchill who went from Conservative to Liberal to Independent to Constitutionalist and back again to Conservative.
Closer to home, in 2005 Newmarket-Aurora MP Belinda Stronach left the Conservatives to join Paul Martin's Liberal Cabinet. In 2018 the Aurora Oak-Ridges-Richmond Hill MP Leona Alleslev left the Liberal Party to join the Conservatives. She lost her seat at the 2021 Federal election and, incredibly, is now running for leader of the Conservative Party. (She must figure this will give her a profile because she is not going to win.)
There is, of course, a long-standing convention that members of Parliament who change their allegiance are not obliged to resign their seats and fight a by-election under their new colours. MPs are regarded as representatives rather than delegates and between elections they are free to act according to their own beliefs.
Products of the Party system
These days, that seems to me very quaint. Our politicians are, almost universally, products of the Party system – vetted, approved and often selected by the central Party machine, and sometimes by the Party Leaders. True independents are few and far between.
Of course, we live in a free country and people can swap parties if they want to (and if their new party will have them).
But will Shameela Shakeel's defection to the NDP help their campaign?
I rather doubt it.
No-one will notice.
This email address is being protected from spambots. You need JavaScript enabled to view it.
Here in Newmarket-Aurora we shall see a candidate in June from the zany New Blue Party of Ontario, a spin-off from the Progressive Conservatives, founded by former Conservative MPP Belinda Karahalios and her husband Jim. She was removed from the Conservative caucus for voting against Bill 195 which kept various Covid-19 safeguards in place.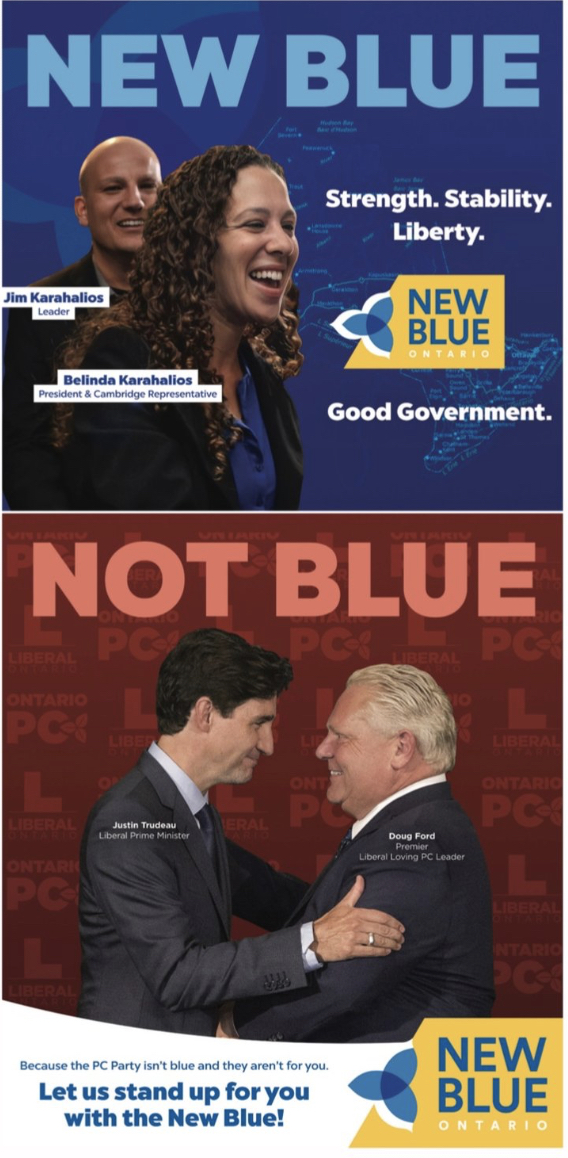 Update on 29 April 2022: From the Toronto Sun: Shameela Shakeel was a volunteer and is no longer part of the NDP team
Update on 30 April 2022: From Newmarket Today: NDP boots Shameela Shakeel
Details

Written by

Gordon Prentice
Ontario's Liberal Leader, Steven Del Duca, deserves a round of applause for pledging to ban handguns within a year of taking office if the Party wins the Provincial Election on 2 June.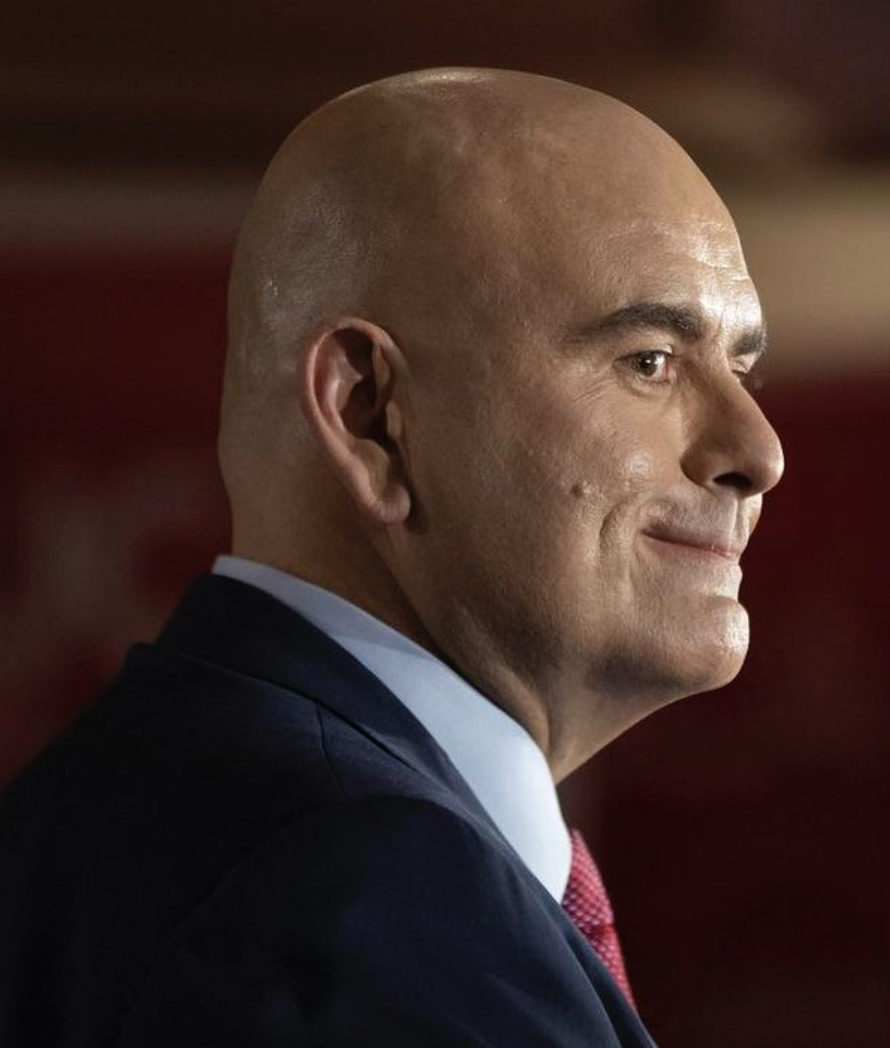 The Provincial Liberals say they would ban the sale, possession, transport and storage of all handguns in Ontario.
Research on public attitudes to firearms, commissioned by Public Safety Canada and published last year, shows that 63% of Canadians want a complete ban on handguns.
A substantial majority of Canadians (70%) support moves to give municipalities the right to further restrict on prohibit handguns. (The Government though has now abandoned the idea of giving municipalities the power to ban handguns in their area. The Liberal 2021 Federal Election platform instead pledged to give Provinces the power to ban handguns within their jurisdictions).
Del Duca's announcement will put gun violence into the heart of the campaign, drawing a sharp distinction between the Provincial Liberals and Doug Ford – who says he will never ban handguns.
Few details
However, the Toronto Star says the Liberal leader offered few details on how this would happen
No surprises there.
The Federal Liberals have been working on their handgun policy for years, unwilling or unable to explain in simple, straightforward terms how the ban would operate in practice. We have all been treated to the dance of the seven veils.
Personally, I am strongly in favour of a national ban but the Liberals won't go that far, preferring to download responsibility to the Provinces and Territories who would decide if they want a ban to apply in their patch.
No answers
In his December 2021 taxpayer-funded flyer, Newmarket-Aurora Liberal MP Tony Van Bynen told his readers the Federal Government would:
"Work with the provinces and territories that want to ban handguns"
Over three months ago I asked him if this would require Federal legislation and, if so, when we could expect it. I asked him to explain the process. Would the Minister of Public Safety reach out to the Provinces and Territories or does he expect them to approach him?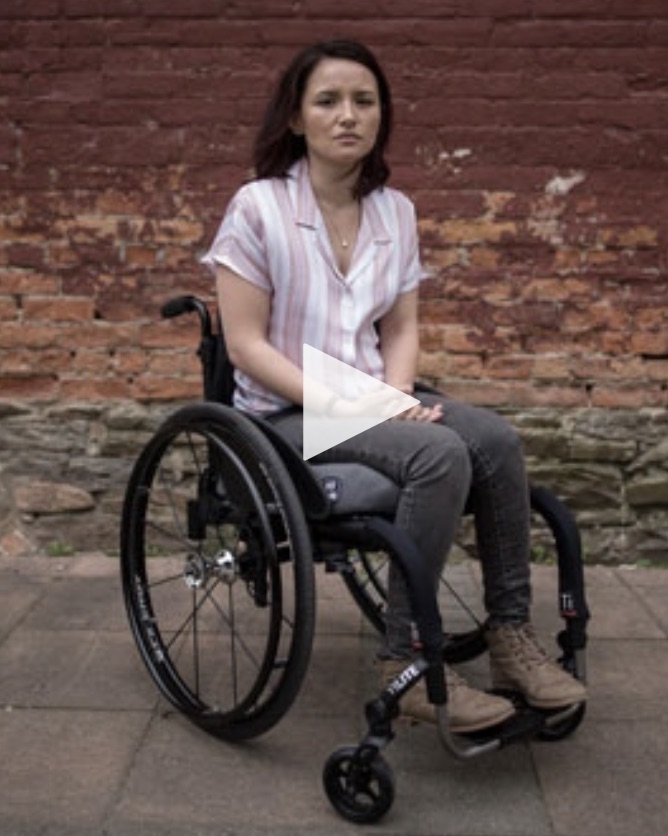 Van Bynen – who sees his job primarily as a conduit between the government and the governed – couldn't explain the process but said he would get in touch with the Minister. Now - weeks away from the start of the Provincial election campaign - I am none the wiser.
The Minister of Public Safety, Marco Mendicino, is keeping his cards close to his chest just like his predecessor, Bill Blair, who was useless. As a former police chief, Blair's deeds never matched his words when it came to gun violence. (Photo right: Danielle Kane left paralysed by the Danforth killer, Faisal Hussain)
"Reinforcing the commitment"
On 1 March 2022 Mendicino told a meeting of the Commons Public Safety and National Security Committee that he was committed to working with the provinces that wanted to ban handguns but offered no details other than the promise of new firearms legislation:
"I want to reinforce the government's commitment to collaborate with the provinces who want to take action in banning handguns, an issue I discussed with my provincial and territorial colleagues last week at our federal, provincial and territorial conference."
"While this committee studies the issue of gun control, illegal arms trafficking and the increase in gun crimes committed by members of street gangs, I look forward to your consideration and debate on new firearms legislation that we will table soon."
Neither the Government nor the Federal, Provincial and Territorial Conference released a transcript of Mendicino's update which was presented to the meeting on 23-24 February 2022. The most we have is this note from conference staff:
"At the request of provincial and territorial ministers, the federal government provided an update on its commitments to implement a mandatory buyback of banned assault-style weapons, and its intention to collaborate and provide financial support to provinces or territories that implement a ban on handguns."
Where on earth is the sense of urgency? The Federal Government endlessly kicks the can down the road when people - including Steven Del Duca - are hungry for the details.
Despite the foot-dragging in Ottawa, Del Duca has made it a campaign issue in Ontario.
Good for him.
This email address is being protected from spambots. You need JavaScript enabled to view it.
Update on 21 April 2022: Toronto Star editorial: "A step in the right direction"
Click "Read more" to see the exchanges in Committee which touch on the proposed handgun ban.
Read more: Del Duca pledges a handgun ban across Ontario within a year if he wins election
Details

Written by

Gordon Prentice
Brampton Mayor and Conservative leadership contender, Patrick Brown, says he will end Canada's terrorist designation for the Tamil Tigers if he becomes Prime Minister.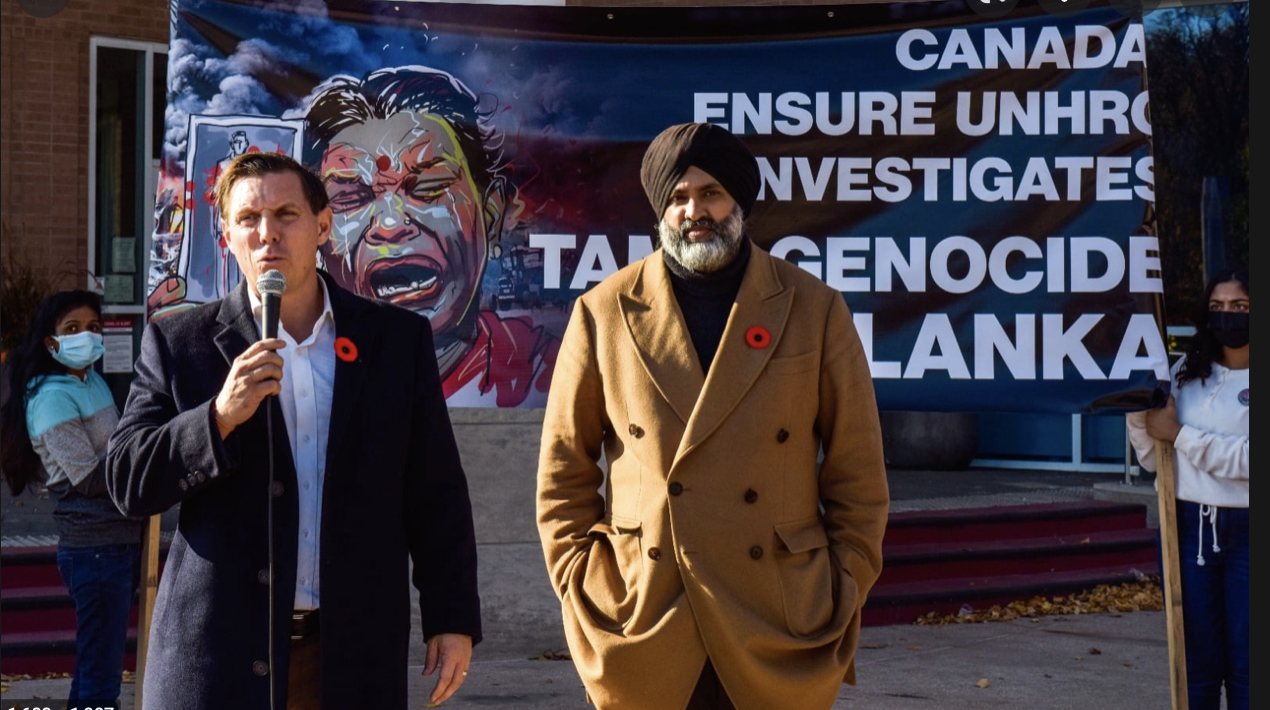 The Toronto Star says it has seen a short video in which Brown appeals for the support of the Tamil community. He says he needs their help to win.
In the video, which has not been posted on Brown's website, he pledges to open up immigration:
"to any Tamil family that wants to come to Canada".
Like Canada, the UK has proscribed the Tamil Tigers (aka the LTTE or Liberation Tigers of Tamil Eelam) since March 2001, describing them as:
"a terrorist group fighting for a separate Tamil state in the North and East of Sri Lanka."
War Crimes
Brown says the Tamil community in Canada has been stigmatized and stereotyped. He accuses the Sri Lankan Government of war crimes.
Sri Lanka's civil war ended in May 2009 with the military defeat of the Tamil Tigers. There were allegations at the time that the Sri Lankan military had committed war crimes. But similar accusations were made against the Tamil Tiger forces. Thirteen years after the war ended the UN Human Rights Council and countries around the world including Canada and the UK still want justice for the victims of the civil war and reconciliation.
No mixed messages
Brown cannot have two messages in his leadership campaign, one directed at Conservative members at large and another, secret one, tailored specifically to appeal to Tamil Canadians and other diasporas.
Patrick Brown should put everything on the table - and on his website.
No secret agendas.
The Conservatives need an open debate on what kind of party they want to be.
And the candidates for leadership must be open and honest about what they believe.
This email address is being protected from spambots. You need JavaScript enabled to view it.
Update on 19 April 2022: "If you show up I win."
Update on 21 April 2022: From the Globe & Mail: Patrick Brown is in dangerous waters
The 2021 Report of the UN High Commissioner on Human Rights is here. The introduction, which gives context, says this:
"In Sri Lanka, armed conflict emerged against a backdrop of deepening discrimination against and the marginalization of the country's minorities, particularly the Tamils. The 30-year war between the Government and the Liberation Tigers of Tamil Eelam (LTTE), as well as earlier insurgencies in the south, were marked by persistent and grave human rights violations and abuses by both parties, including extrajudicial killings, widespread enforced disappearances, arbitrary detention, torture and sexual violence, which affected Sri Lankans from all communities. Thousands of children were systematically recruited and used as fighters and in other roles by LTTE and other armed groups. Muslim and Sinhala communities were forcibly expelled from the north, and civilians were indiscriminately killed by LTTE in terrorist attacks on public places and vehicles. Successive High Commissioners have consistently condemned those acts."
Details

Written by

Gordon Prentice
Dawn Gallagher Murphy refuses to explain how she was selected as PC candidate for Newmarket-Aurora.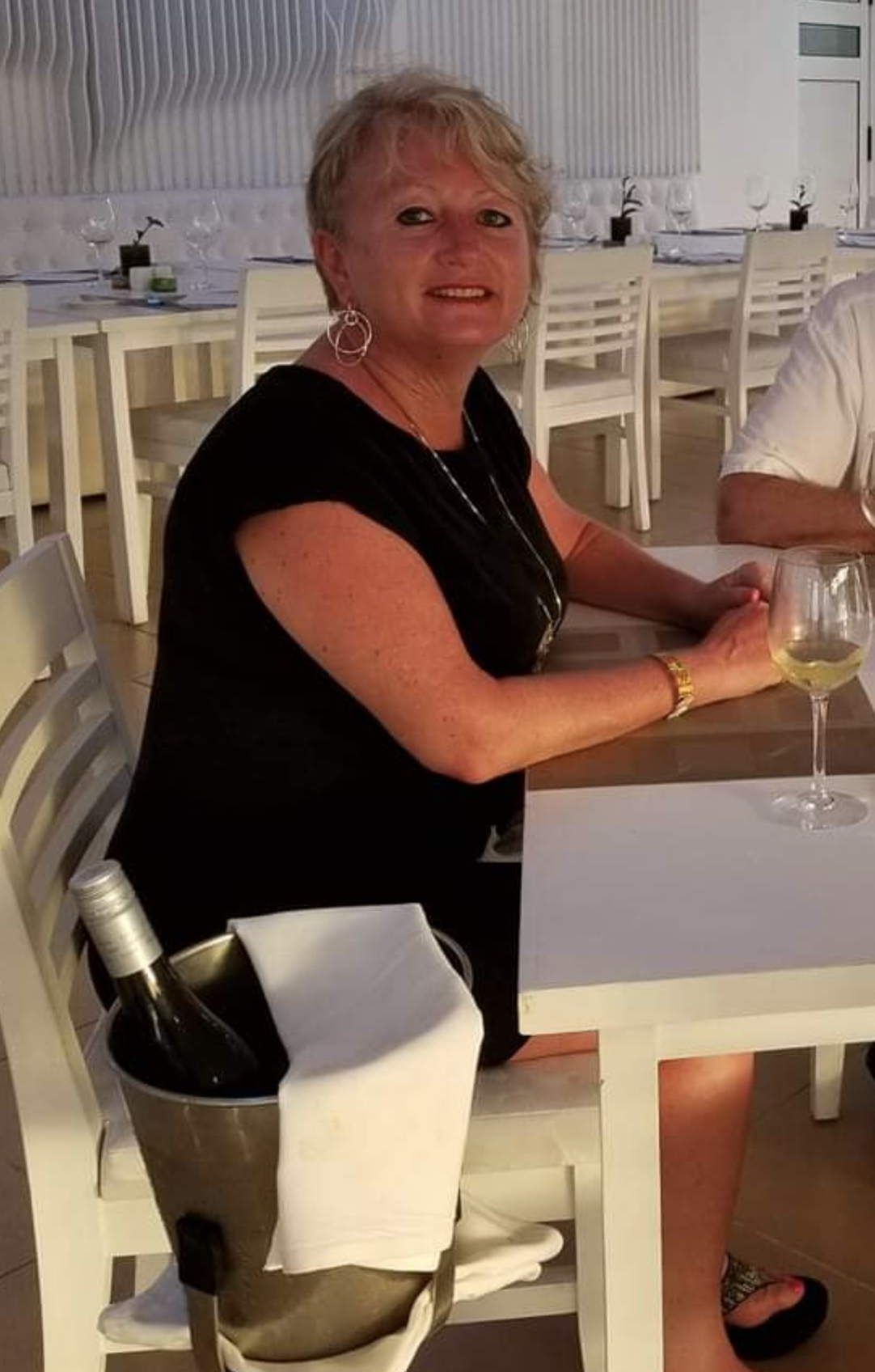 I laughed out loud when I read in Newmarket Today that Dawn Gallagher Murphy won't talk about her selection as the Progressive Conservative candidate in Newmarket-Aurora.
Obviously a deal was done between Doug Ford and her boss, sitting MPP Christine Elliott.
There was a trade-off but we don't know the details.
Internal Party Matters
Dawn says she can't talk about "internal party matters" as if selecting a parliamentary candidate is akin to a Papal Conclave.
Why can't she tell us what qualities Doug Ford saw in her that persuaded him to appoint her?
Is she comfortable being imposed on the local party as their candidate when they had no say in her selection?
Dawn is a candidate with no political past. Has she ever run for election before? At any level. Dawn leaves no footprints in the sand. No letters to the local press. No articles. A thin Facebook presence (photo right is from her Facebook page).
She joined Twitter last month and has tweeted once.
Blank sheet of paper
I cannot find any evidence of Dawn expressing a personal opinion about any controversial issue, local or national. She echoes her employer's view of the world. But that's only to be expected. Perhaps she was the ghost writer for "Christine's Chronicles" and the MPP's newsletters. I don't know. Maybe she was more than the MPP's gatekeeper, arranging appointments and managing the office.
Dawn says she believes in the government's record over the past four years.
I would love to see her on a public platform defending that statement against all comers.
Dream on.
This email address is being protected from spambots. You need JavaScript enabled to view it.