Details

Written by

Gordon Prentice
The anchor of the TVO's Agenda program, Steve Paikin, said on Monday that a serious journalistic mistake about allegations of sexual misconduct by Patrick Brown likely cost him the premiership of Ontario in 2018.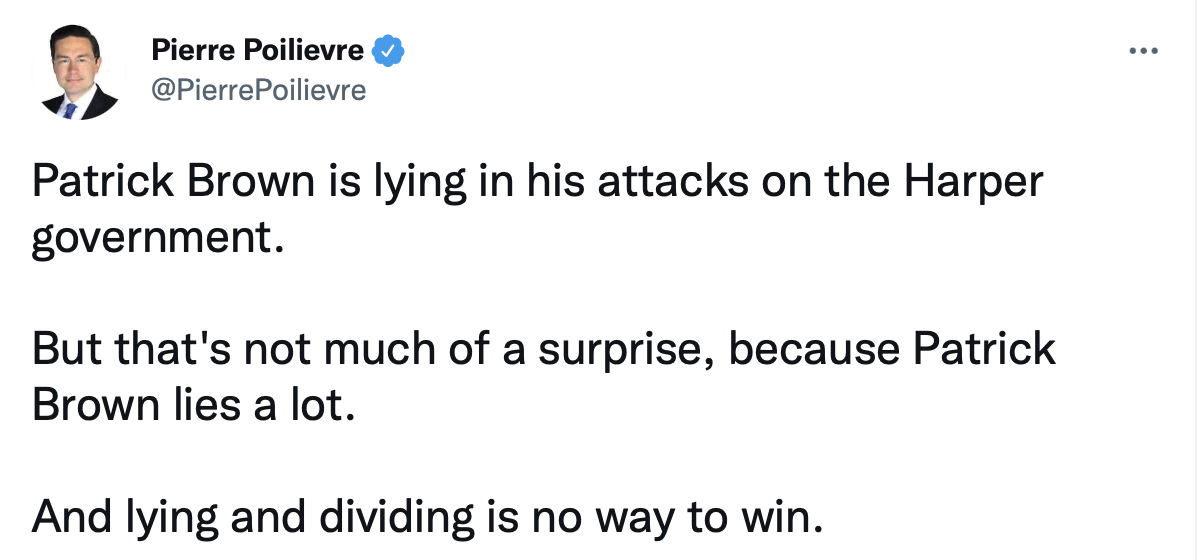 That's fanciful and I told Paikin so.
In his column Paikin failed to mention a damning report from the Province's Integrity Commissioner which would have been considered by the Ontario Legislature had Brown not resigned first. The Commissioner, David Wake, said Brown's failure to disclose relevant facts about his finances was, on the evidence,
"deliberate and not through inadvertence".
I don't believe something like that – deliberately lying to the Integrity Commissioner (who is an officer of the Provincial Parliament) - should be swept under the carpet or be regarded as something of little or no importance.
Public expect politicians to behave badly
Paikin says he totally disagrees with me:
"The public tends not to take notice of things like reports from the integrity commissioner of Ontario"
and that
"polls suggest the public expects politicians to act badly, which doesn't say much for our expectations of those in public life".
Now we see Conservative leadership hopeful, Pierre Poilievre, paint his rival, Patrick Brown, as someone who "lies a lot".
On the basis of what the Integrity Commissioner found, that is undoubtedly true.
Turning a blind eye to deliberate lying
But should we turn a blind eye to deliberate lying? Should it be tolerated or excused?
In our Westminster system, Ministers who deliberately lie to the Legislature are expected to resign. It is of "paramount importance" that Ministers give accurate and truthful information to Parliament.
The Speaker will not allow MPs and MPPs to accuse another member of deliberately lying to the Chamber – and if they do the accusation must be withdrawn immediately. Accusing a member of a deliberate lie can only be done on a substantive motion. There are good reasons for these conventions.
But if it is not OK to lie in the Chamber is it OK for the Leader of the Official Opposition to lie to the Integrity Commissioner who is appointed by the Legislature to be its ethics watchdog?
Paikin says that's OK because the public doesn't take notice of these things.
Ethical Standards
Paikin tells me Brown "was well on his way to winning a majority government" in the 2018 election.
But would this have happened if the Legislature had backed its own Integrity Commissioner?
I suppose it all depends on how the press and media report these things.
Steve Paikin, for one, would have had more important matters to talk about than the ethical standards of politicians.
This email address is being protected from spambots. You need JavaScript enabled to view it.
Update on 18 March 2022: Steve Paikin's latest column on conflicts of interest. He tells us his wife ghost-wrote Patrick Brown's autobiography: Takedown: the attempted political assassination of Patrick Brown.
Details

Written by

Gordon Prentice
So, Brampton Mayor Patrick Brown has today thrown his hat into the ring to become the next leader of the Federal Conservatives.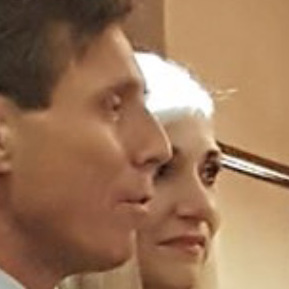 This now makes five hopefuls. (Photo: Brown with former Newmarket-Aurora PC candidate Charity McGrath)
The absurd leadership rules require candidates for leader to stump up $300,000 – but the same rules lower the number of required signatures from supporters from 3,000 down to 500. It is all upside down and back to front.
A simple and elegant solution would be for aspiring Party leaders to have the declared support of a given percentage of Conservative MPs. 10% - 15% would thin out the field and should not be an insurmountable hurdle for serious candidates. (17 candidates ran in 2019)
Signing up a stage army
Brown will have no difficulty in signing up new members. This is what he does best. He appeals to new Canadians, telling them what they want to hear, echoing their grievances about what's gone wrong "back home".
The $300,000 may be more of a challenge. But in the past he has shown he can borrow money from friends.
Brown's decision to run will, inevitably, resurrect concerns about what he got up to when he was Leader of the Ontario PCs.
A report from Ontario's Integrity Commissioner was laid before the legislature in 2018 but Brown's resignation as PC leader meant it was never considered or acted upon. You can read the report here.
The Integrity Commissioner found that Brown twice breached the Members' Integrity Act 1994 in failing to disclose rental income from his personal residence in 2016 and 2017 and in failing to disclose a $375,000 loan from Mr Jass Johal in the same two years. Johal went on to become the PC candidate for Brampton North in November 2016.
Deception
The Integrity Commissioner says of Brown's deception:
"The seriousness of the breach was aggravated by the fact that it occurred in both the 2016 and 2017 statements and was not corrected at either of his personal meetings with me when his statements were reviewed. On all the evidence it is clear to me that the non-disclosure was deliberate and not through inadvertence."
Johal was disqualified as PC candidate for Brampton North on 15 March 2018.
Brown's decision to enter the race comes days after his defamation lawsuit against the CTV News was resolved. The broadcaster acknowledges that it published "key details" about sexual misconduct allegations against him that were factually incorrect and required correction.
In 2018, in the wake of the Provincial Election, the Globe and Mail's Adam Radwanski said we all collectively dodged a bullet when Patrick Brown stepped down. He says there was deal-making and low ethical standards.
Nothing has changed.
This email address is being protected from spambots. You need JavaScript enabled to view it.
From Newmarket Today on 13 March 2022: Brown announces his candidacy for Conservative leadership
Update on 15 March 2022: From the Toronto Star: Don't undersestimate Patrick Brown - for better or for worse
Details

Written by

Gordon Prentice
Why did Doug Ford appoint Christine Elliott's Constituency Manager and Executive Assistant as the official PC candidate in the upcoming Provincial election?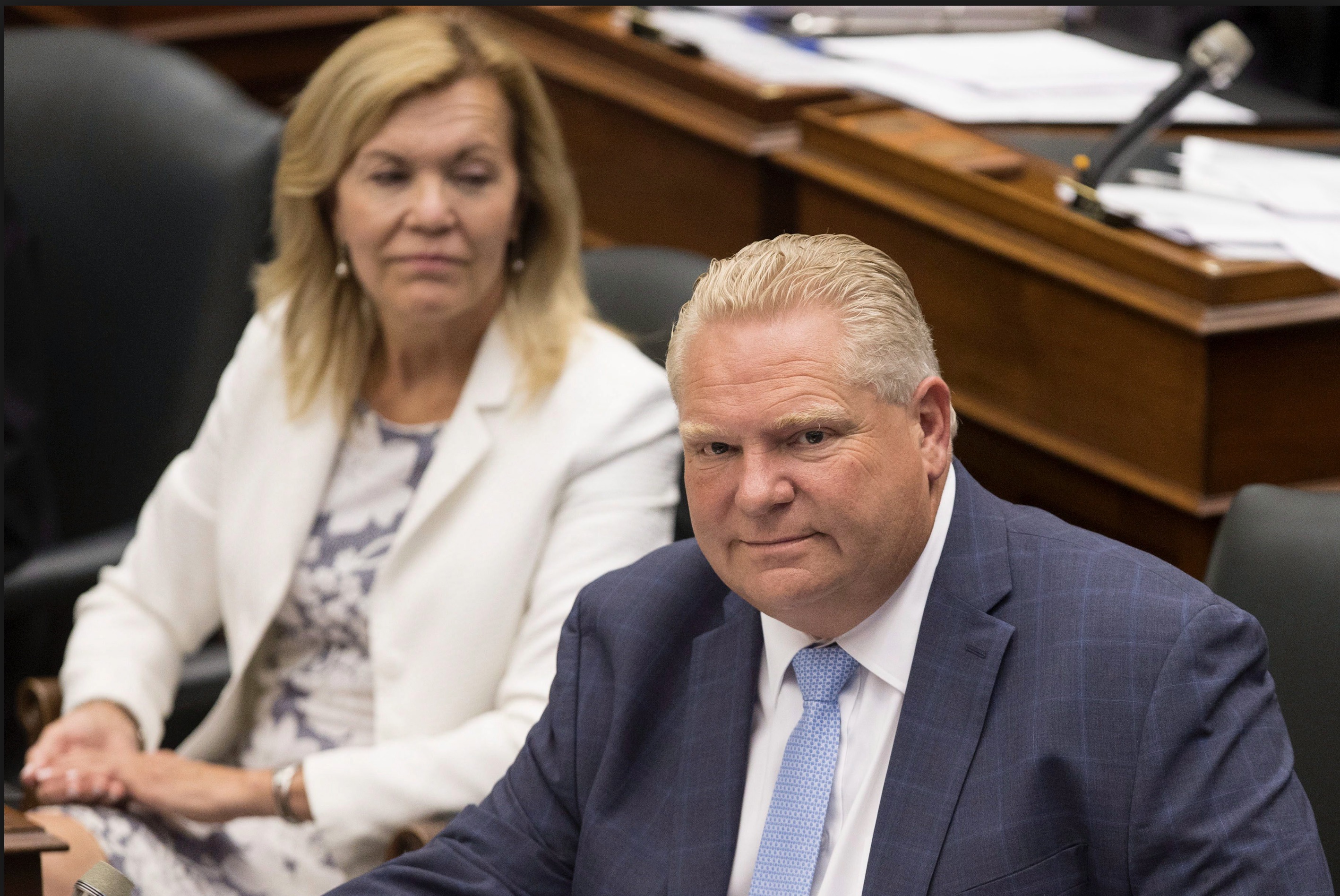 I think we should be told.
With the stroke of a pen, PC Party members in Newmarket-Aurora are cut out of any say in the candidate selection process. Ford has, of course, done this before.
But why this time?
Trading favours
Was Ford returning a favour to Christine Elliott? The election is three months away – plenty of time to organise and expedite a selection process for a key riding.
Elliott has loyally supported Ford, probably at times against her better judgement. Did she want something back in return?
Undoubtedly she owes a debt of gratitude to her assistant who kept the show on the road locally while she was up to her elbows in Covid-19 and reorganising Ontario's health service.
The decision to quit was, by all accounts, sprung on the local Party leadership at the eleventh hour. They had assumed, mistakenly, that Elliott was going for another term.
Three Strikes and you are out
Elliott had run unsuccessfully for the PC leadership on three occasions and probably couldn't countenance a situation arising which would give her a fourth go.
Former PC Leader Patrick Brown says in his acidic, self-important autobiography "Take Down" that Elliott could have become Party leader if only she – and her campaign – hadn't shunned him:
"…Elliott's campaign made a fatal mistake. They felt that I was tainted goods, and they didn't want me out there stumping for her. I had to be hidden…
What could I have done for Elliott, had they let me? I could have won her Scarborough, Brampton and Mississagua. I had tons of support and communities that loved me. I could have convinced them to vote for her had her team allowed me out of the stable. After all, I had signed up many of these people as members, and they trusted me. But I had been vanquished and with that, so, too, were Elliott's chances. In the end it was not a question of votes; it was a question of distribution."
I suppose the same is perversely true here in Newmarket-Aurora.
It is not a question of votes. Party members have been left out of the equation.
It is a question of distribution.
And Doug Ford had the only vote that counted.
This email address is being protected from spambots. You need JavaScript enabled to view it.
Update on 8 March 2022: From Newmarket Today: Conservative Riding President resigns over Candidate selection
Details

Written by

Gordon Prentice
Yesterday (4 March 2022) the Newmarket-Aurora Progressive Conservatives announced that Dawn Gallagher Murphy, the Constituency Manager and Executive Assistant to local MPP, Christine Elliott, is to be the PC candidate in the June Provincial Election.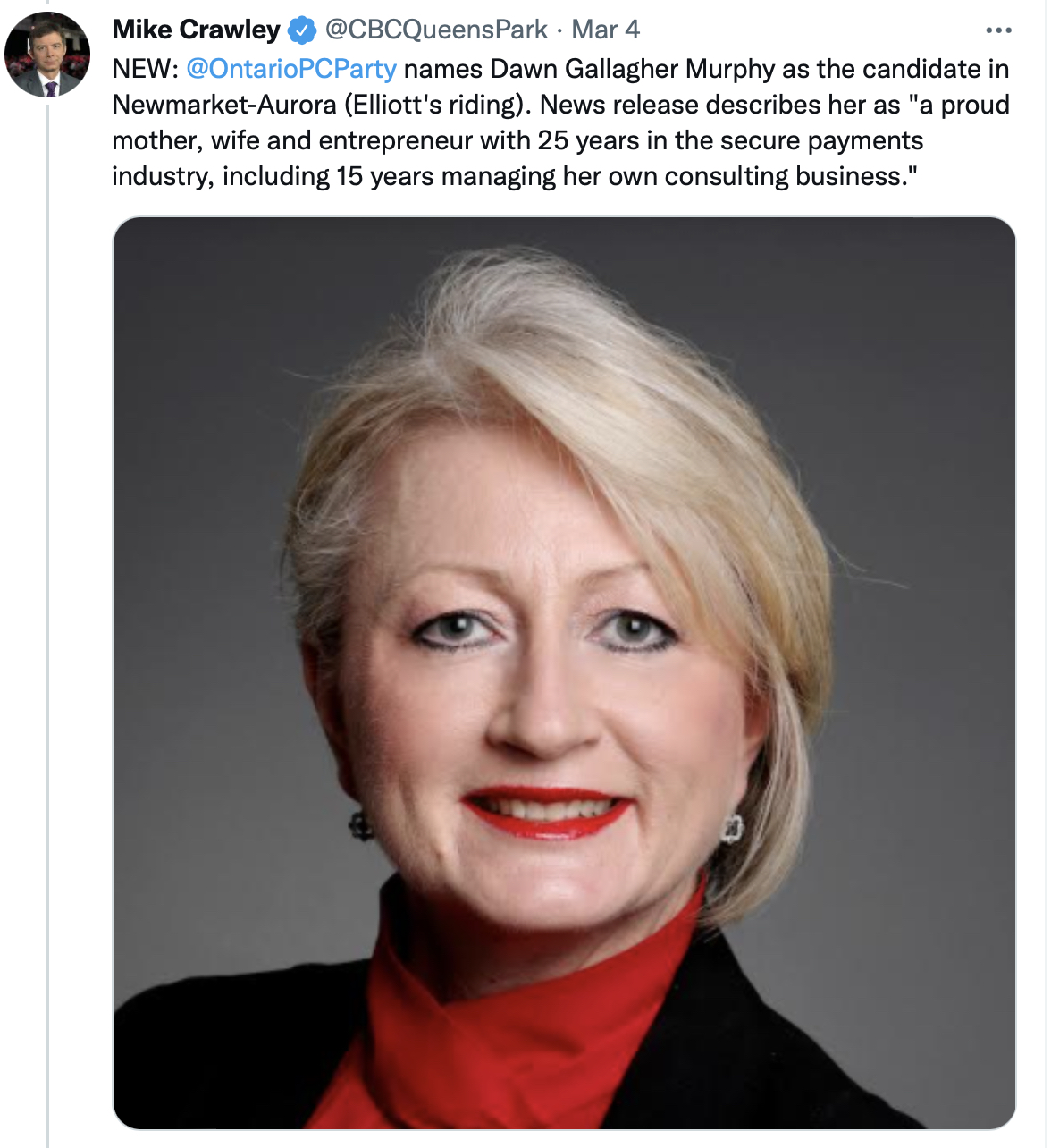 Earlier that day Christine Elliott said she would not be running in the June election.
So, how did Dawn Gallagher Murphy become the candidate in the blink of an eye?
Was there a nomination meeting? Were other potential candidates invited to apply?
Who decided that Dawn should be the standard bearer? Or was she anointed? And, if so, by whom? The PC's Provincial Nominations Committee? How does the process work? I thought I knew. But, clearly, I don't.
Maybe Doug Ford personally selected her as the candidate for Newmarket-Aurora using the powers vested in the Leader by the Nomination Rules:
"a Candidate may be selected by the Leader in lieu of the nomination process set out in these Rules". (See note below)
Elliott is definitely running again
Christine Elliott told The Agenda's Steve Paikin last June that she had already been nominated as the PC candidate for Newmarket-Aurora and that she was definitely running for re-election.
Steve Paikin: Are there any circumstances under which you could imagine that not happening?
Christine Elliott: Well, there's lots of circumstances but I hope none of them happen to me. There's illness, I hope not. But other than that, no, I don't expect that.
She doesn't expect a change of circumstances… until she does. This is the way dissembling politicians answer direct questions. They have no plans to do X until they do.
Anyway… Dawn will now be preparing for greater things.
The polls suggest she will be our next MPP.
"Come back in the Fall"
I had a handful of conversations with her a few years ago when I tried to get an appointment with Christine Elliott to discuss Buck-a-beer's decision to allow convenience stores to sell beer. It was early June 2019 and her office told me to come back in the Fall. After a lot of huffing and puffing I managed to get 15 minutes with my MPP two months later, on 12 August 2019, with Dawn sitting in, taking notes. Elliott listens politely and assures me local convenience stores will soon be able to sell beer as Buck-a-beer promised.
Hasn't happened.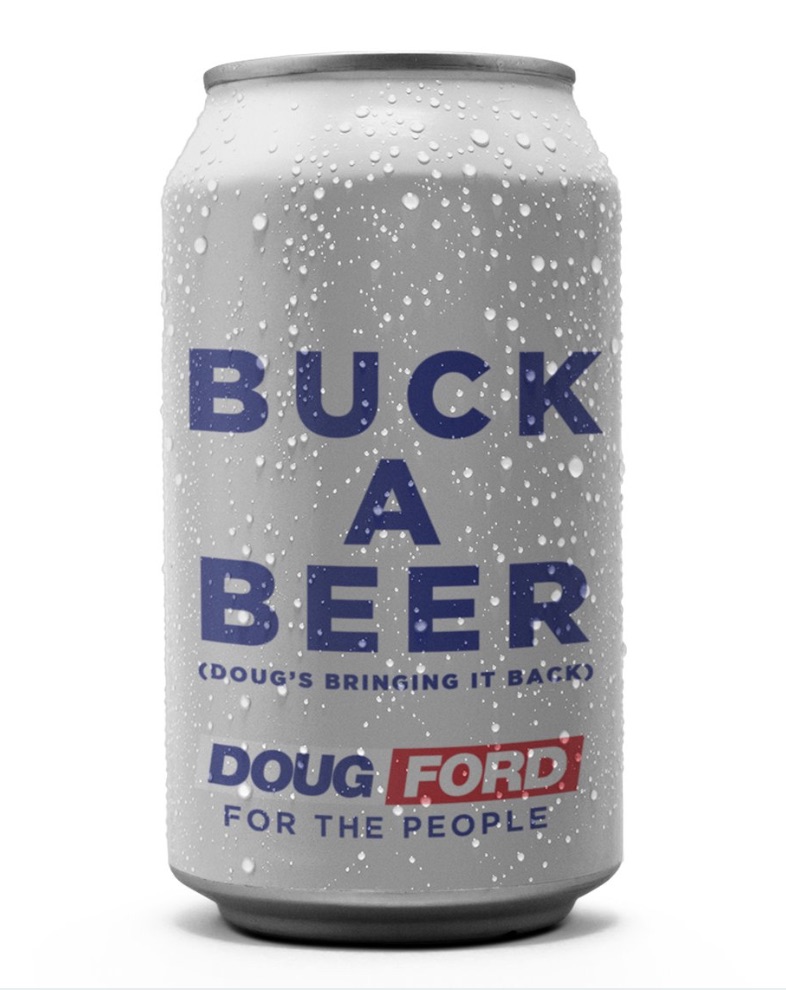 Ignoring the nurses
And when I asked my MPP (and Health Minister) why she was refusing to meet nurses from Southlake, it was Dawn who got back to me to say:
Your concerns are acknowledged.
The Newmarket-Aurora PC Riding Association has had its difficulties in the past with candidate selections. Elliott's predecessor, the ballot stuffing and membership buying Charity McGrath, had a short but tempestuous career as the riding's official candidate before being turfed. Charity McGrath – now Charity DiPaola – subsequently stood as an independent in Richmond Hill in last year's Federal Election, masquerading as a Conservative, and lost badly.
She was accused of misrepresentation and misleading voters. Clearly, old habits die hard.
This email address is being protected from spambots. You need JavaScript enabled to view it.
Update on 6 March 2022: Ford Appoints Elliott's assistant as Official PC candidate in the June Provincial Election
Transcript from TVO's The Agenda with Steve Paikin on 23 June 2021
Steve says OKAY. WE'RE DOWN TO OUR LAST MINUTE HERE AND I'M GOING TO ASK YOU. I NOTE EVERY DAY I GET A PRESS RELEASE OF SOME KIND SAYING THAT ANOTHER PROGRESSIVE CONSERVATIVE MPP IS STANDING FOR NOMINATION TO RUN AGAIN BUT I HAVEN'T SEEN YOUR NAME. ARE YOU RUNNING AGAIN?
The caption changes to "Into the future."
Elliott says YES, I AM. I'VE ALREADY BEEN NOMINATED IN NEWMARKET-AURORA. I FEEL VERY HONOURED TO REPRESENT MY CONSTITUENTS THERE. AND I HAVE BEEN NOMINATED AND I'M READY TO GO.
Steve says AND YOU ARE DEFINITELY RUNNING FOR RE-ELECTION A YEAR FROM NOW.
Elliott says YES, I AM.
Steve says ARE THERE ANY CIRCUMSTANCES UNDER WHICH YOU COULD IMAGINE THAT NOT HAPPENING?
Elliott says WELL, THERE'S LOTS OF CIRCUMSTANCES BUT I HOPE NONE OF THEM HAPPEN TO ME. THERE'S ILLNESS, I HOPE NOT. BUT OTHER THAN THAT, NO, I DON'T EXPECT THAT.
Updated on 6 March 2022: Extract from the PC Party Nomination Rules:
19. POST-WRIT OR IMMINENT WRIT
19.1 Should the writ for a general provincial election or a by-election be issued prior to the nomination of a Candidate or, if in the opinion of the Provincial Nomination Committee, the issuance of such writ is imminent or there are other appropriate circumstances which warrant an expedited candidate selection process, then at the option of the Leader:
(i) the time periods set out in these Rules may be abridged by the Provincial Nomination Committee, provided that in no event shall membership cut-off occur less than 3 days after the issuance of notice a Nomination Meeting; or
(ii) a Candidate may be selected by the Leader in lieu of the nomination process set out in these Rules. (my underlining for emphasis)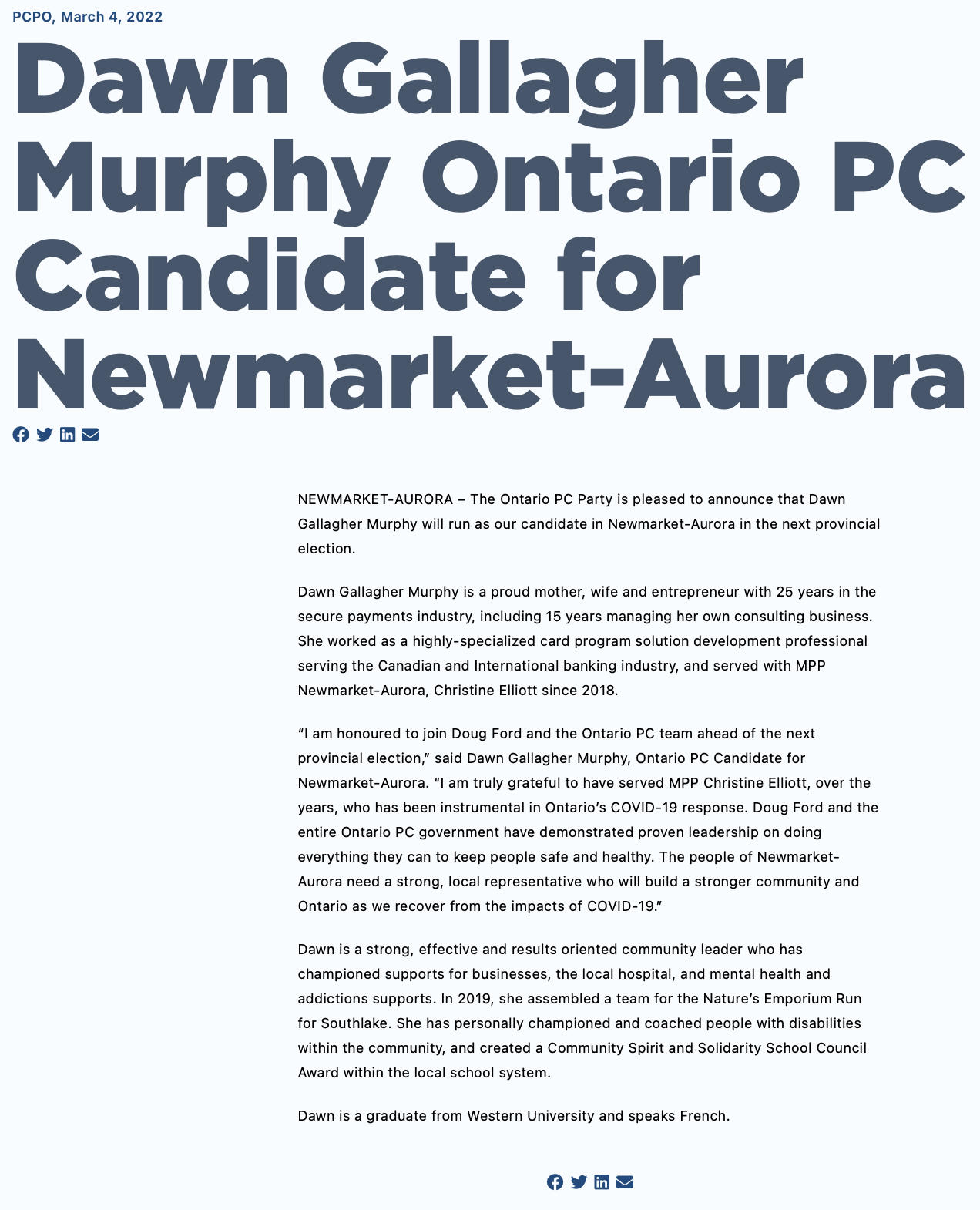 Details

Written by

Gordon Prentice
An opinion piece in the Globe and Mail this morning tells me that money – not missiles – will lead to Putin's undoing.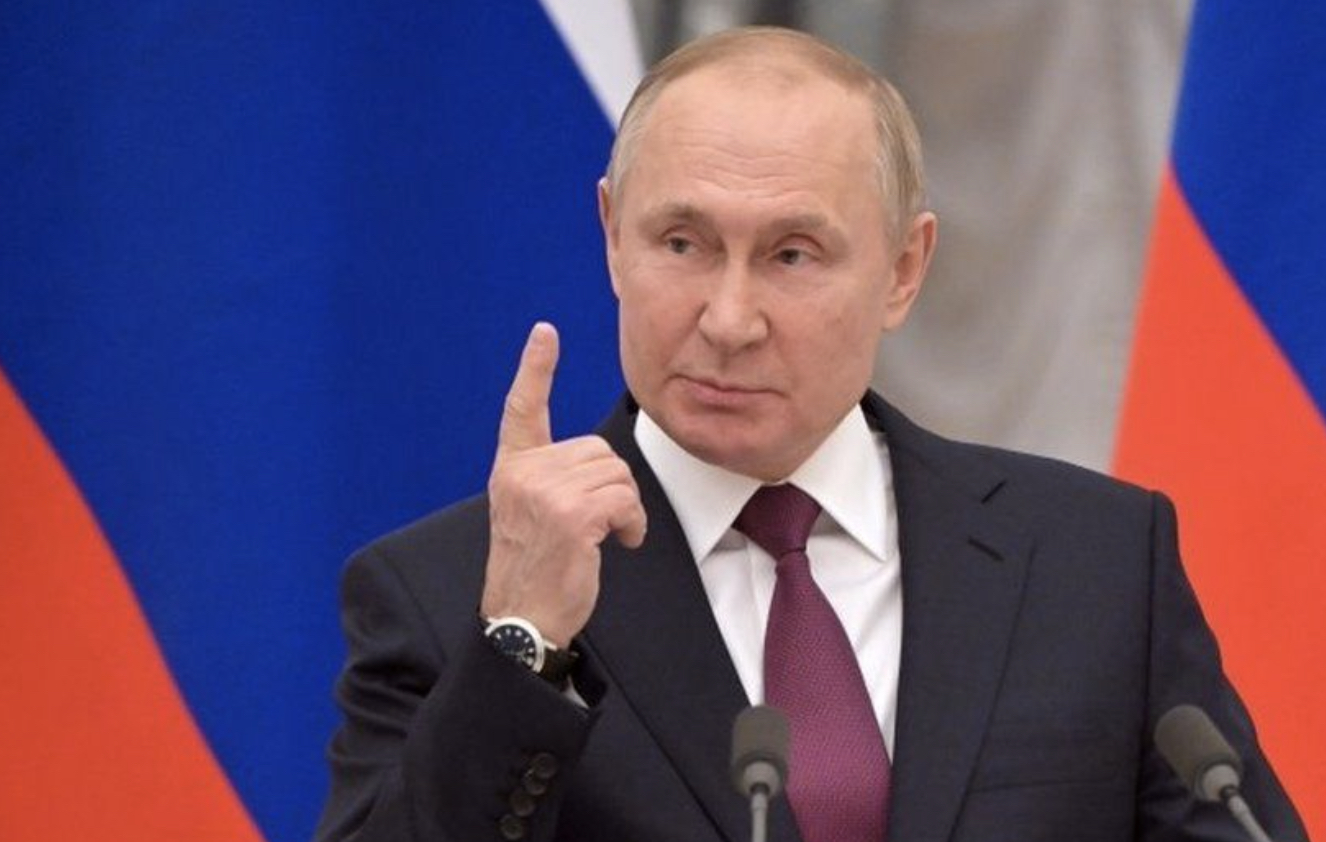 I hope so.
But money has a way of talking.
The UK has long been a haven for super-rich Russian kleptocrats. They see the UK as a safe berth for their wealth with highly-skilled, world class enablers on tap – the lawyers, accountants and other professionals who grease the wheels and make it all happen.
Awash with cash
The BBC reports that the UK is "thought to be awash" with Russian cash looted from the former Soviet Union
The UK has had a publicly available register of beneficial ownership for companies since 2016. Now this will be complemented with a new public register showing the "ultimate owners of properties across the UK".
It will be retrospective, going back twenty years.
The Economic Crime (Transparency and Enforcement) Bill will bring in a new Register of Overseas Entities which will require anonymous foreign owners of UK property "to reveal their real identities to help address risks of money laundering through the property market". The legislation will also reform the Unexplained Wealth Order powers.
London "a laundromat for corrupt money"
Research from the UK House of Commons Library says
"The precise scale of economic crime in the UK is unknown, but it could run to tens or hundreds of billions of pounds per year. The extent of these crimes – which include money laundering, fraud and corruption – led the Intelligence and Security Select Committee in its July 2020 report on Russia to note that London is considered a 'laundromat' for corrupt money."
Tragically, it took the Russian invasion of Ukraine to persuade Boris Johnston to take action against the oligarchs – many of whom are generous donors to the Conservative Party.
We wait to see if he delivers.
This email address is being protected from spambots. You need JavaScript enabled to view it.
Update on 4 March 2022: From the Guardian: Why does the UK seem so slow to target Russia's oligarchs?
See also: Changes coming on Corporate Transparency and Register Reform. And the impact assessment.
Below: Photo taken in the Hermitage Museum in St Petersburg in 2019. Our Russian guide pointed to it and laughed: "The dog is just like Putin! Same face!"