Details

Written by

Gordon Prentice
Over a year ago, on 22 September 2020, East Gwillimbury Council formally requested Metrolinx to accelerate the timetable for bringing the planned 15-minute GO Train service north from Aurora to Green Lane.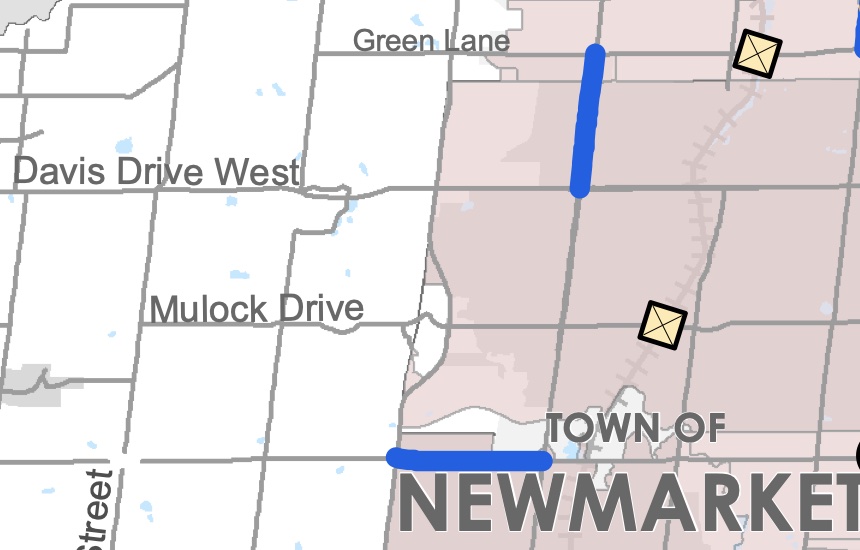 East Gwillimbury, home to Caroline Mulroney, the Minister of Transportation, anticipates a huge population increase of over 150,000 residents by 2051. The area around the GO Rail station at Green Lane is planned to accommodate 28,750 new residents. The Council says this kind of growth needs a fast train service. I agree.
After taking a leisurely eleven months to think about it, Metrolinx announced on 12 August 2021 it is indeed planning to extend the 15-minute service north from Aurora to Bradford, taking it past Green Lane in the process, but, once again, there is no timeline.
East Gwillimbury councillors will be getting a staff report on the latest state of play on 7 December 2021.
Plainly, East Gwillimbury can only have a 15-minute service if we, downstream in Newmarket, get one too.
Grade separation
But is it possible to run an all-day two-way 15-minute GO Train service north from Aurora to Bradford without a grade separation at Davis Drive in Newmarket? For the moment, we live with a quaint level crossing complete with flashing red lights and clanging bells.
Without grade separation there will be huge traffic jams and back-ups in and around Davis Drive – one of Newmarket's designated growth corridors, along which runs a bus Rapidway that cost millions and which is designed to speed passengers on their way.
Transportation Master Plan

Enter York Region's transport planners. They are currently updating the Transportation Master Plan (TMP) which sets goals and priorities for the next thirty years.
These Master Plans are revised and updated every five years or so (the last one was in 2016) and list strategic objectives – such as making better use of our roads and enhancing partnerships with others such as Metrolinx.
As part of this exercise, they offer us a glimpse of the future, showing the proposed road and transit networks in 2051. A report is going up to York Region's Committee of the Whole next Thursday (11 November).
Astonishingly, there is no grade separation shown at Davis Drive – without which a 15-minute GO Train service is impossible. The map shows one at Mulock Drive and another at Green Lane in East Gwillimbury – which is a step forward - but without grade separation Davis Drive will be a colossal bottleneck. (Map right shows the grade separations in 2051 as yellow squares marked X)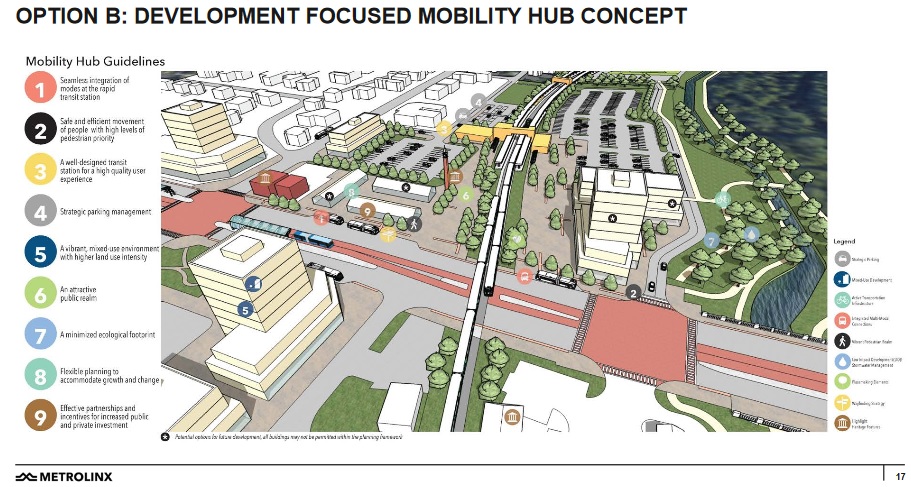 The draft TMP will go to the Regional Council in March next year with a final round of public consultation in the Spring. The Regional Council is expected to give final approval in June 2022.
Kicking the can down the road
But will the new updated TMP trigger studies that should have been done years ago?
The 2016 Master Plan (at page 149) mentions Davis Drive as a "special study area" which is "constrained in terms of network capacity" and "needs further analysis":
"The increasing frequency of crossings of GO Trains across Davis Drive and the associated delays to both cars and transit vehicles have been identified as key issues and follow-on studies are needed to explore alternative solutions."
Whatever happened to these studies? How is it possible for these "key issues" to be kicked into the long grass when the results will determine whether or not Metrolinx can deliver a 15-minute train service to the north?
In 2017 we got a mobility hub study from Metrolinx on the GO Rail station at the Tannery on Davis Drive but it ignored the elephant in the room – grade separation. (See graphic, right)
Broad brush.

The TMP focusses on infrastructure, explaining in broad brush strokes, where and when it is likely to be needed.
But the report going up to Regional Council members next Thursday tells us the 2022 TMP update will not include the detailed phased infrastructure maps that summarize network requirements in five-year horizons which were included in the 2016 TMP.
We learn that infrastructure improvements – where they are to be made and how they are to be paid for – will be in the Region's rolling 10-year Roads and Transit Capital Construction Program which is approved annually.
So, with all these qualifications and caveats, the proposed plan reduces
"the number of road-rail grade separations to reflect the significant capital and operational costs"
Where are the estimates for the likely costs of grade separations? We know how much the Bradford Bypass will cost (give or take $700M) but no-one can tell us how much a grade separation will cost at Davis Drive.
This is no way to plan for the future.
When Metrolinx announced in 2016 that the 15-minute all-day two-way GO Train service would terminate at Aurora the first reaction of the then Mayor of Newmarket, the famously gradualist Tony Van Bynen, was to accept the decision, saying we should
"ease into it as we go forward".
It may take much longer to ease into it than he ever imagined.
This email address is being protected from spambots. You need JavaScript enabled to view it.
See also: The Greater Golden Horseshoe Transportation Plan - discussion paper.
Update on 8 November 2021: East Gwillimbury grapples with growth target
and from the Premier's Office: Ontario Fully Funding the Bradford Bypass. And from Newmarket Today: "A no brainer. Ford announces full funding for the Bradford Bypass"
See also: From the Toronto Star 20 November 2021: Doug Ford is spending billions on highways. He should look farther down the road.
Update on 24 November 2021 from the Toronto Star: Build highways and traffic will follow
Graphic below shows the GO Rail stations. Orange ring shows proposed new station.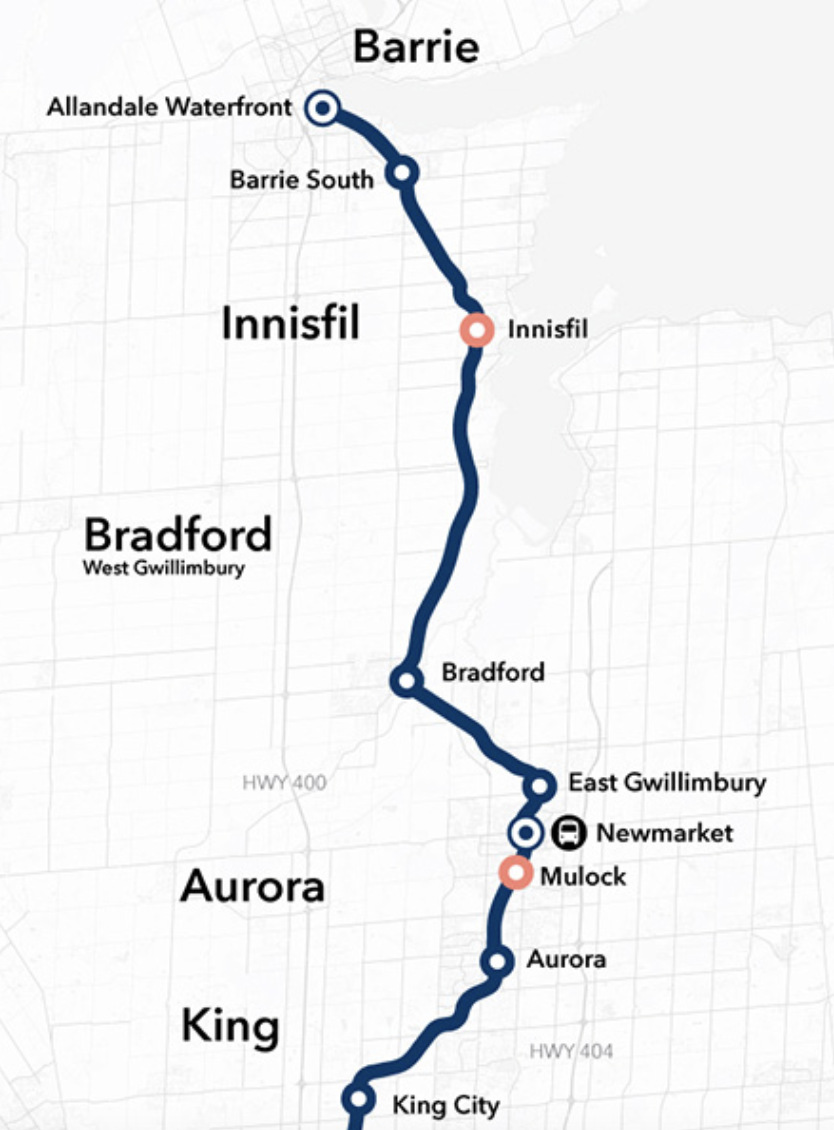 Below: From the 2022 York Region Transportation Master Plan public consultation materials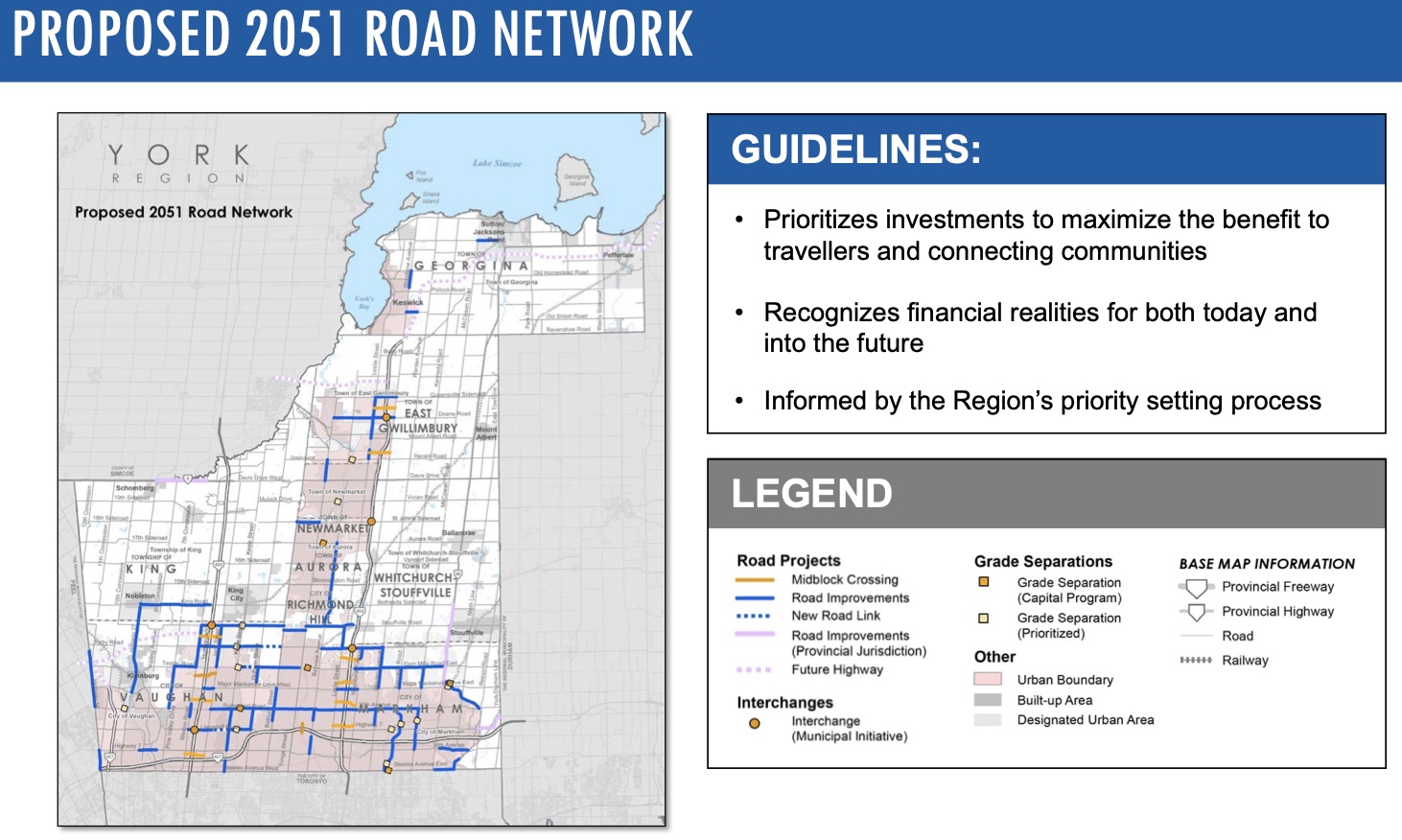 Details

Written by

Gordon Prentice
Tomorrow (1 November) Tom Vegh will give his report back to Newmarket councillors on the controversial vote by York Regional Council to amend its own Official Plan and redesignate Greenbelt land in parts of Vaughan and Markham from "agricultural" use to "rural" as requested by a group of landowners and developers. This change, which he supported, allows very different uses on Greenbelt land.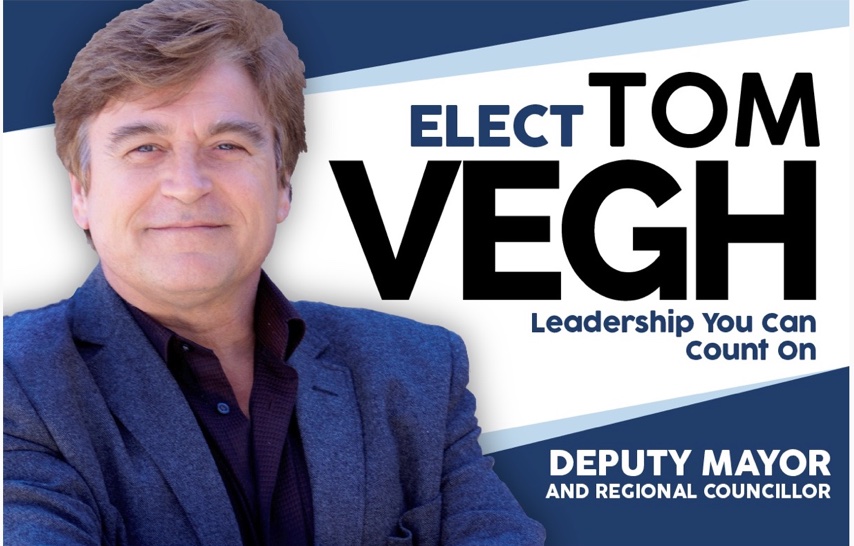 Tom will say it is much ado about nothing.
At the Regional Council last Thursday (28 October) Tom delivered a 72 second critique of the developers' amendment, explaining his position.
"Thank you. A quick little comment. I'd like to make this comment primarily because of all the comments I am seeing on social media about this and what we're doing. And I just wanted to say that the Greenbelt… actually in the Greenbelt Plan 2017… actually supports parks and open spaces on Greenbelt land.
I've seen on social media people talking about… they're gonna be bulldozing thousands of trees on these fingers, these Greenbelt... these green lands… building commercial, residential etc
It's really about open spaces and parks for the residents to use and there is really nothing unusual about that quite frankly.
So our report that we're looking at right now - and the minutes that we are voting on - has a fair amount of information about the intentions here. And I do encourage the public to read that because there's a bit of a knee-jerk reaction when people hear that you're changing and allowing some changes to happen in the Greenbelt land. And in this case, I just want to stress we're looking at parks and open spaces, not buildings, not permanent structures and certainly not bulldozing thousands of trees. Thank you."
But what does the change mean in practice?
The Greenbelt land will be redesignated from "Agricultural" to "Rural". The latter allows for a wide range of recreational and other uses in rural areas:
Rural lands support and provide the primary locations for a range of recreational, tourism, institutional (including cemetery) and resource-based commercial/ industrial uses.
The Greenbelt Plan also makes it clear there should be no residential sub-divisions in rural areas.
What do the developers get out of it?
The developers would no longer have to go to the expense of providing parkland and open spaces within the urban areas they are developing. That recreational space for the new residents will be provided by the Greenbelt next door.
Developable land in the urban area is, as a consequence, freed up for further development. This arrangement makes millions for the developers.
Will it set a precedent?
It could do. It may set a precedent in other areas of the Greenbelt across the Province where similar "fingers" of Greenbelt land project into urban areas.
Who decides what will happen to the Greenbelt lands?
The York Official Plan, as amended, will allow the lower tier municipalities (such as Vaughan and Markham in this case) to decide the location, range and type of parkland uses to be permitted in these newly designated Rural Areas. Decisions will be taken by the municipality
"through its official plan and/or approval of site-specific development applications". (my underlining)
This formulation leaves plenty of scope for fancy dancing.
In this case, the developers are, for the most part, the landowners in the Vaughan/Markham Greenbelt fingers.
They will now transfer ownership of these Greenbelt rural areas to the municipalities of Vaughan and Markham. Without this Official Plan amendment they would have been obliged to provide open space for recreational use on the land they are actually developing.
The developers who pushed for this amendment to the York Region Official Plan - and succeeded – stand to make millions.
And Tom, the developers' friend, will agree with that assessment.
But, if not, he will tell Newmarket Council tomorrow where I've got things wrong.
This email address is being protected from spambots. You need JavaScript enabled to view it.
Update on 1 November 2021: Tom Vegh did not include any reference to the Greenbelt controversy in his Regional report back. And neither did the Mayor.
Letter from the Greenbelt Foundation dated 27 October 2021, put before York Regional Council on 28 October 2021. And one from the York Federation of Agriculture.
The Greenbelt fingers are shown in red in the map below. And see related map here.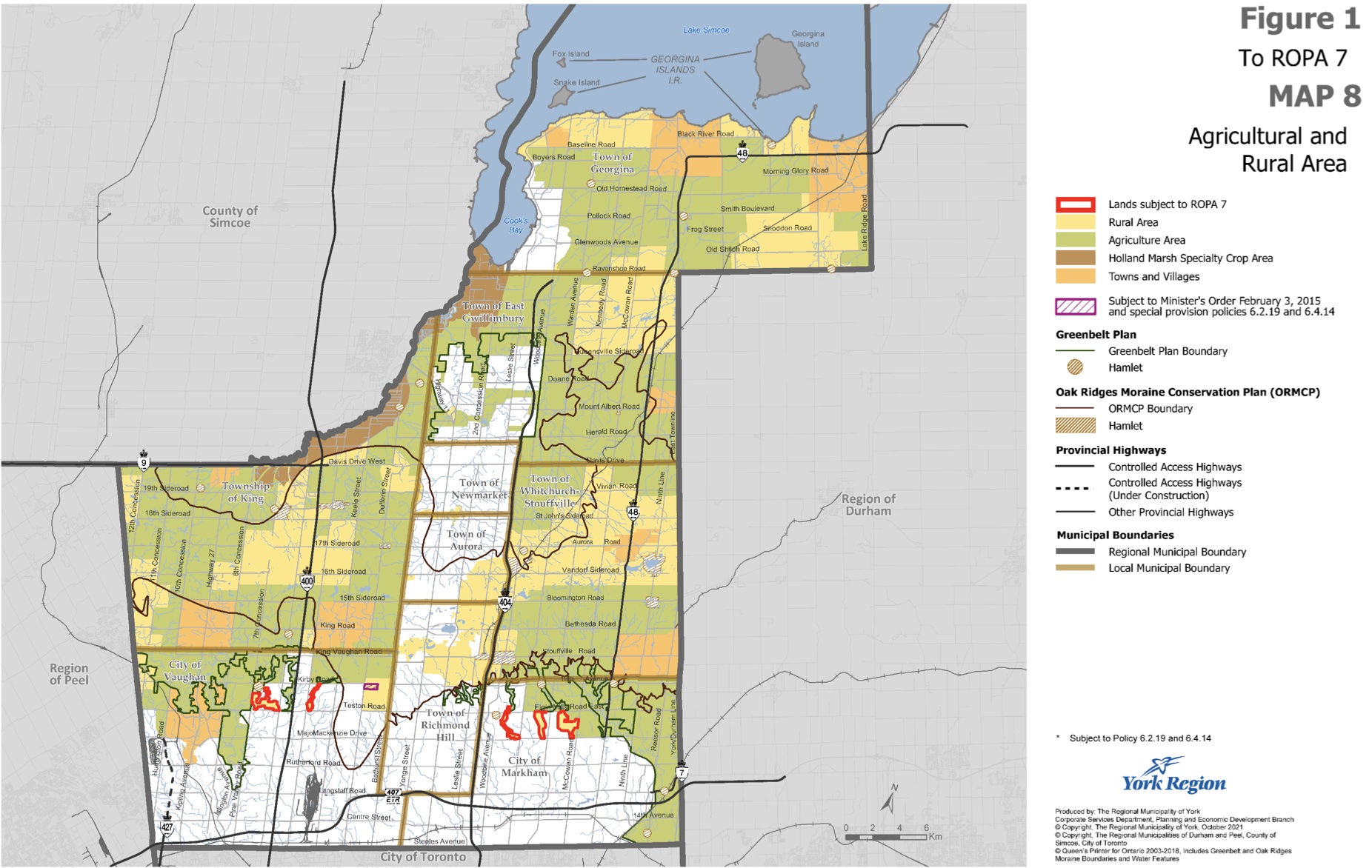 Details

Written by

Gordon Prentice
The proposed new route of the controversial Bradford Bypass will leave unscathed a golf course owned by Kenneth Yoo and John Cho, the father of Progressive Conservative MPP Stan Cho, the associate minister of transportation.
The route had previously sliced through the Silver Lakes golf course but now runs to the south.
The by-pass is planned to connect Highways 400 and 404 and has been off-and-on for decades. This report from York Region staff gives the background and history.
"The value will rise beyond imagination"
This morning's Toronto Star says the new route, announced in April, would lessen the highway's impact on the Holland River and avoid an archaeological site. There was no mention of the golf course. The Star explains:
"In 2017, a pair of investors bought the Silver Lakes golf course, nestled along a branch of the Holland River in East Gwillimbury.
The buyers were Kenneth Yoo and John Cho, father of Progressive Conservative MPP Stan Cho.
Shortly after the purchase, they were quoted in a Korean daily newspaper calling the golf course a "future-looking investment."
"It is currently tied to a Greenbelt, but it can be transformed into a residential area. In that case, the value will rise beyond imagination," Yoo is quoted as saying in Korean. The golf course declined to comment for this story."
What is the true cost of the bypass?
The Star reports that Transportation Minister, Caroline Mulroney, has put the cost of the 16.2km bypass at about $800M. The Toronto Region Board of Trade says it could cost $1.5B. According to these estimates, the highway could cost between $43M and $92M per kilometre.
Although Metrolinx says it wants to extend the all-day two-way 15 minute GO Train service north from Aurora to Bradford there remain major uncertainties concerning the required road-rail grade separations and how these might be financed.
This email address is being protected from spambots. You need JavaScript enabled to view it.
Update on 4 November 2021: From the Toronto Star: Probe sought over Bradford Bypass decisions
Update on 8 November 2021: From the Premier's Office: Ontario fully funding the Bradford Bypass. And from Newmarket Today: "A no brainer" Ford announces full funding for the Bradford Bypass
Update on 26 November 2021: Ontario Takes Next Step to Build the Bradford Bypass and from the Toronto Star: Documents show Ford Government chose not to pusue $1B penalty from 407 toll toad operators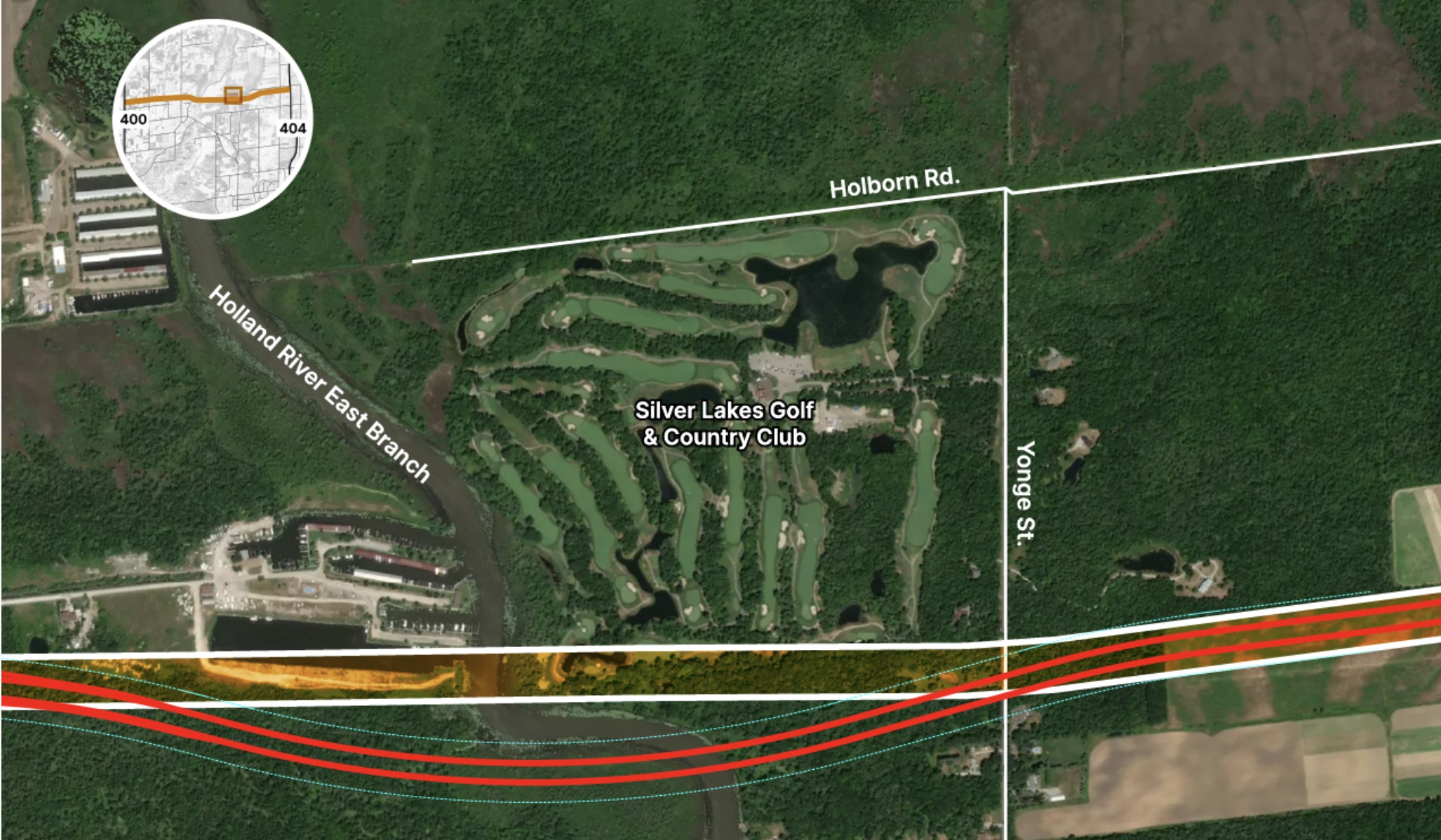 Details

Written by

Gordon Prentice
In 2018 Tom Vegh was elected as Newmarket's Regional Councillor, serving on the Town council and on York Regional Council.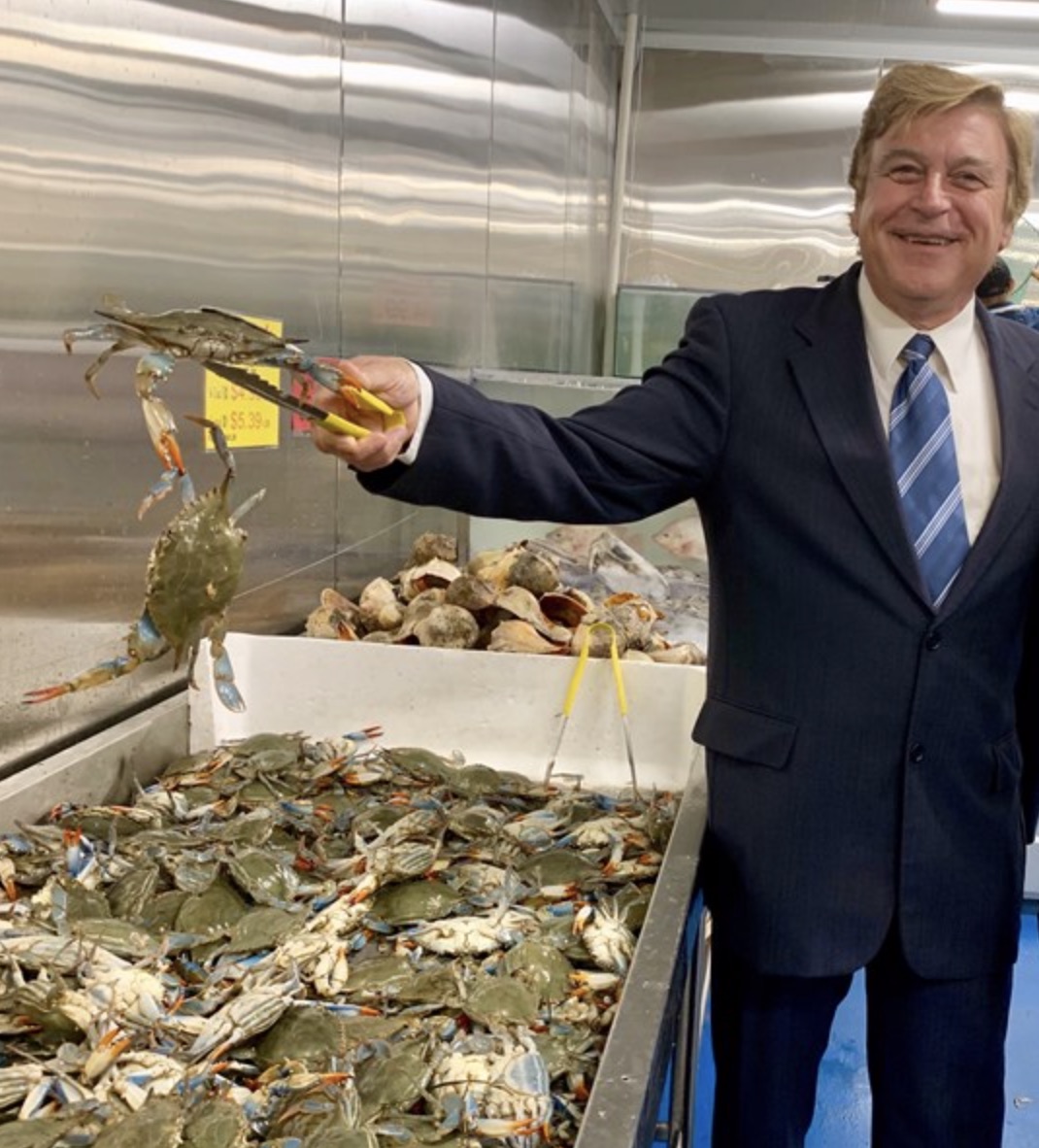 Earlier this month, at a York Region committee meeting, Tom voted for a motion promoted by landowners and developers, to open up parts of the Greenbelt in Markham and Vaughan, to allow uses that would otherwise be prohibited. During the one-and-a-half-hour debate he said nothing.
Getting elected
Of course, it costs money to get elected and Tom borrowed $27,798.02 from CIBC and Scotiabank. He also raised $49,469.02 in contributions – much of it from developers and their facilitators.
There is nothing unlawful about this. But it's not something I would do. I think it is inappropriate for developers to bankroll candidates running for election. The reasons are spelt out here by York University's Professor Robert MacDermid.
Since the video was made in 2010 campaign finance rules have been tightened up but life continues much as before.
Corporate donations banned
The key change, brought in for the last municipal election in 2018, prohibited corporations and trade unions from making campaign contributions. Instead only individual residents in Ontario can make campaign contributions and these are capped at $1,200 per candidate per person. The previous limit was $750.
Developers are still financing candidates but the money comes from them as individuals, not from the company.
Some candidates can raise huge sums of money but they can't necessarily spend it. Election rules limit the amount which can be spent during a campaign. Campaign finance returns have to be filed and the information I rely on is in the public domain. If you know where to look.
In the race to become Newmarket's Deputy Mayor and Regional Councillor Tom was well supported by developers – many with projects in and around Newmarket and across York Region.
Glenway developer backs Tom
Tom received $1,200 from Joanne Barnett from Marianneville/Kerbel. She wears a number of hats but I remember her most for her work at Glenway, redeveloping the old golf course which the company bought for a song (under $10M). Marianneville made millions.
She is also Vice President of Planning Operations at the Kerbel Group and VP of Marianneville Stonehaven Limited.
Tom also received $1,200 from Toba Scott who works as a personal assistant at the Kerbel Group.
The main man, Jeff Kerbel, contributed $1,200.
And another $1,200 came from Renzo Fabbro from Andrin Homes which describes itself as
"a fully integrated real estate company that excels in the development, financing and construction of residential and commercial properties throughout southern Ontario".
Groundswell
Then Tom received $1,200 from Kerigan Kelly, a Senior Planner at Groundswell Urban Planners. You see their signs everywhere in Newmarket. They lubricate the planning machinery.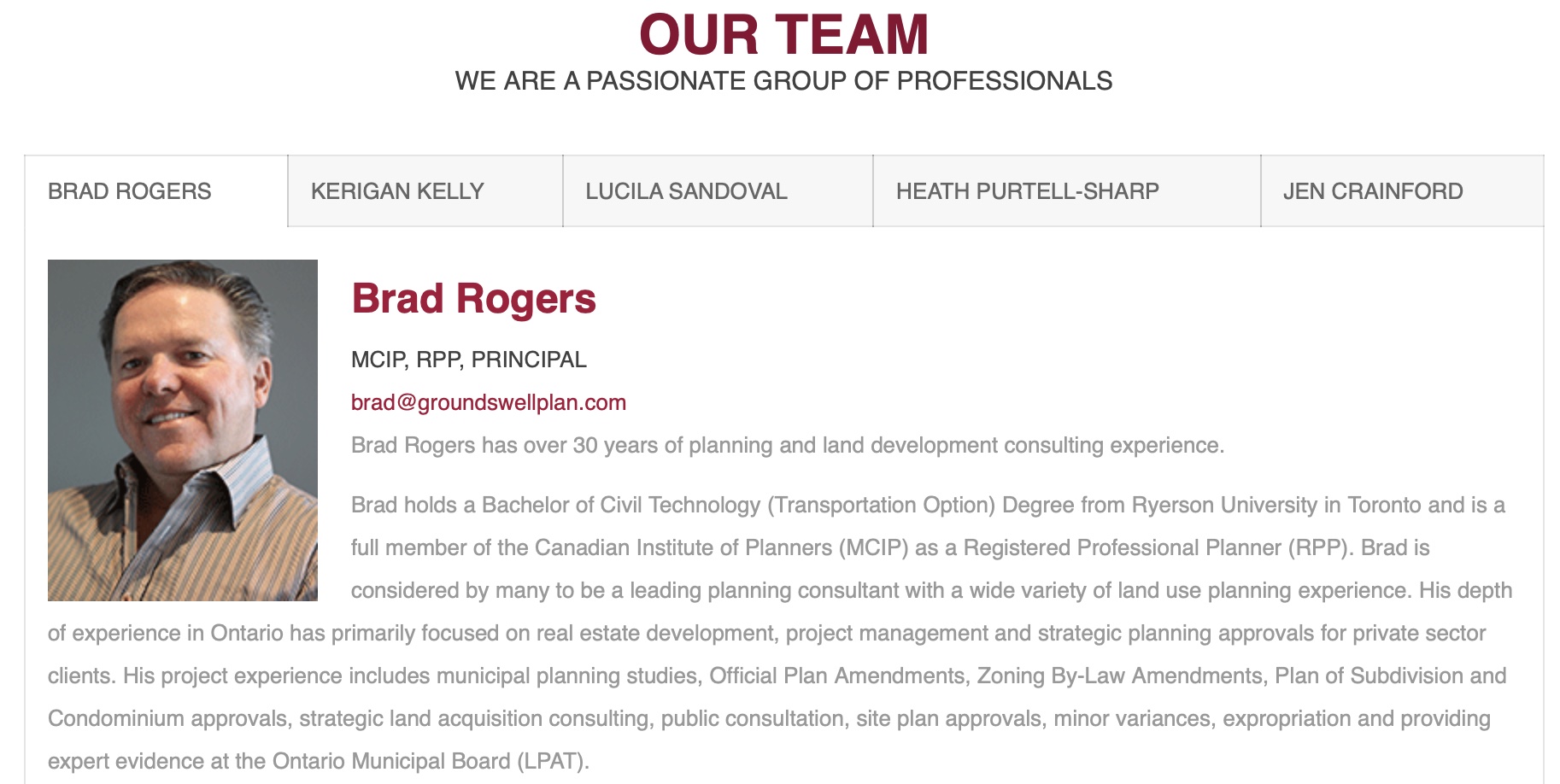 Their website tells us that when they were engaged by the owners of 212 Davis Drive to
"obtain and expediate a Zoning By-law Amendment and Site Plan Approval they brought the client together with Regional and Municipal Staff and Politicians".
That's the kind of thing they do.
Jennifer Crainford, Lucila Sandoval and Heath Purtell-Sharp, all employed by Groundswell, each donated $1,200 to Tom. As individuals, of course.
Rose Corporation
Sam Reisman, Chief Executive of the Rose Corporation, who built 212 Davis Drive, gave Tom $1,200 as did the company's President, Daniel Berholz.
Paul Bailey gave Tom $1,200. Bailey founded Bazil Developments Inc in 1984, a company described as a "sub-divider and developer". Since then:
"Bazil has been involved in the construction of approximately 6,000 homes."
Hashem Ghadaki gave $1,200. He founded the Times Group Corporation in 1985, when it began with custom-built homes in North York, Ontario. His partner at the Times Group Corporation, Saeid Aghaei, also donated $1,200.
Contributors can lobby - and they do
Some contributors to candidates' campaigns actively lobby the Regional Council on the impact of its policies. (And they have every right to do this.)
Daniel Belli of the Trinistar Corporation gave Tom $1,200 in 2018. Three years earlier in 2015 he requested an opportunity to speak to York Regional Council members on their "Preferred Growth Scenario" report.
"Our concern relates to the impact of the expansion plan on our property known as Westlin Farms Inc., at 12,470 Weston Rd. in the Township of King."
Mike Rice, Vice President at Rice Group, gave Tom $1,200.
Working for a commercial developer
Michael Mendes gave Tom $1,000. In 2018 he was a member of East Gwillimbury Council's Committee of Adjustment. The minutes show he
"declared an interest in item D.1 Consent Application B.14.18 submitted by Yonge and Green Lane South Developments Limited, for the property known as 180 Green Lane East Part of Lots 101 & 102, Concession 1 EYS, as he works for a commercial developer."
Silvio DeGasperis, the owner of TACC Construction Ltd, based in Vaughan, contributed $1,200 as did Carlo Baldassarra of the Greenpark Group.
His son, Mauro Baldassarra, also gave Tom $1,200. Mauro Baldassarra runs Starlane Homes which is:
"a dedicated home builder focused on quality craftsmanship, great locations and outstanding service. We offer a selection of townhomes, semi-detached and single detached homes in sought-after neighbourhoods to meet the needs of all our customers. Built on quality and trust, we invite you to find your dream home with Starlane."
Money from Miller's Blair McArthur
Tom got $1,200 from the Miller Group's Blair McArthur. Miller is a gigantic concern, deeply embedded in construction, paving and civil engineering.
Another $1,200 came from Gino Bellisario, Chief Financial Officer at Condor Properties & Country Wide Homes. And $1,200 from Lynn Vandervoort. Vice President, Ballantry Homes Inc.
There are others too.
Developers often contribute to multiple candidates, supporting the local democratic process or hedging their bets, whichever way you want to look at it.
Others give huge amounts to charities.
Pulling their punches
But our municipal government is not a charity and developers should be kept at arm's length.
If councillors accept money from developers they may feel under some kind of obligation to repay their benefactors in kind if not in cash.
They may pull their punches.
Or they may remain silent.
Like Tom.
This email address is being protected from spambots. You need JavaScript enabled to view it.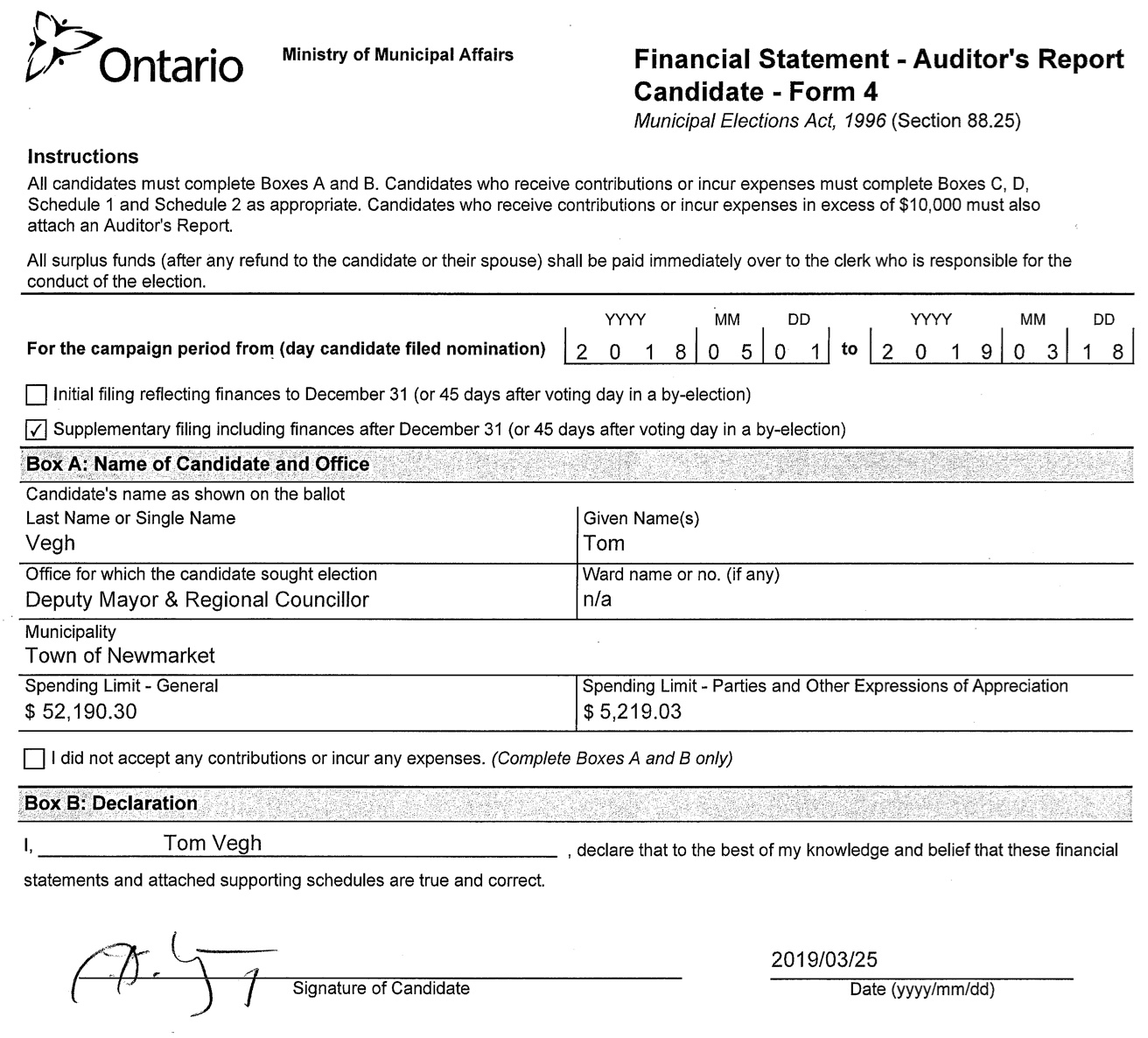 Details

Written by

Gordon Prentice
This Thursday (28 October 2021) York Regional Council will be asked to ratify a decision taken in Committee on 14 October 2021 that redesignates 1,400 acres of "protected countryside" in Markham and Vaughan to allow uses that would otherwise be prohibited in the Greenbelt. (The "fingers" to be opened for development are shown in red on the map below.)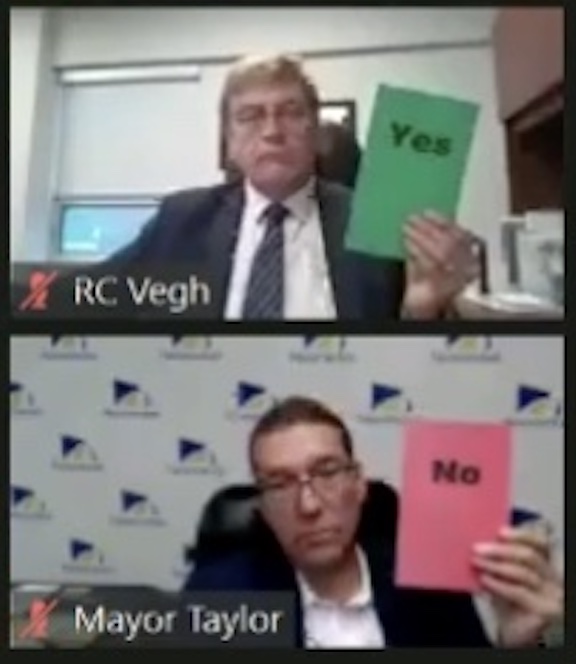 The developers' proposal was backed by elected members in a 15-5 vote with Newmarket's Mayor and Regional Councillor on opposite sides of the argument.
The Town's Mayor, John Taylor, condemns the proposal – privately initiated by developers - which he claims would set a damaging precedent.
But Newmarket's Regional Councillor Tom Vegh takes a different tack, voting in favour of the developers' proposal but for reasons he keeps to himself. Vegh says nothing throughout the one-and-a-half-hour-long debate.
Residential, commercial and industrial uses
York Region planning staff tells elected members the application to amend the York Region Official Plan 2010 would change the land use designation from Agricultural to Rural which:
"would allow for additional non-agricultural uses such as rural residential, commercial, or industrial uses rather than limiting the uses to complementary open spaces uses that meet the intent of the Provincial Greenbelt Plan, the 2010 York Region Official Plan and local Official Plans."
The staff says approval
"would have implications on the other Greenbelt lands currently recommended through the Region's Municipal Comprehensive Review for redesignation from Agricultural Area, and potentially similar Greenbelt lands beyond York Region."
Follow the money
Taylor weighs in against the developers' plans claiming they are in it for the money:
"If there (were) no financial gain or if all the financial gain related to the land that could be developed for housing could be put into a Community Trust then this amendment wouldn't be being pursued."
Taylor says the issue is best left to the Municipal Comprehensive Review which is due to report in six months, in April 2022.
Newmarket Today's coverage is here.
Vegh should explain
This Thursday (28 October) the Regional Council will be asked to endorse the Committee's decision and instruct staff to prepare a bylaw giving effect to the developers' proposal which had been received the day before.
Tom Vegh should tell us why he took the developers' position – against the advice of his colleague, John Taylor, and the combined planning staffs of Markham, Vaughan and York Region and a host of other independent and impartial bodies.
We don't pay Regional Councillors (or MPs and MPPs for that matter) to sit there and suck their thumbs and say nothing. Expressing an opinion on controversial issues is part of the job description. (Tony Van Bynen please take note)
1 November 2021
But if Vegh remains silent on 28 October we can look forward to the upcoming Newmarket Council meeting on 1 November 2021 when councillors will get an update on developments at York Regional Council, either from Taylor or Vegh.
I suppose the Mayor could pull rank and give the report back.
Personally, I'd prefer to hear from Tom Vegh.
This email address is being protected from spambots. You need JavaScript enabled to view it.
The lawyer acting for the developers is Ira Kagan who acted for Marianneville in Glenway.
The Greenbelt is always under threat. Eternal vigilance is needed to protect it.
Update on 28 October 2021: Letter from the Greenbelt Foundation dated 27 October 2021, put before York Regional Council on 28 October 2021.
And one from the York Federation of Agriculture.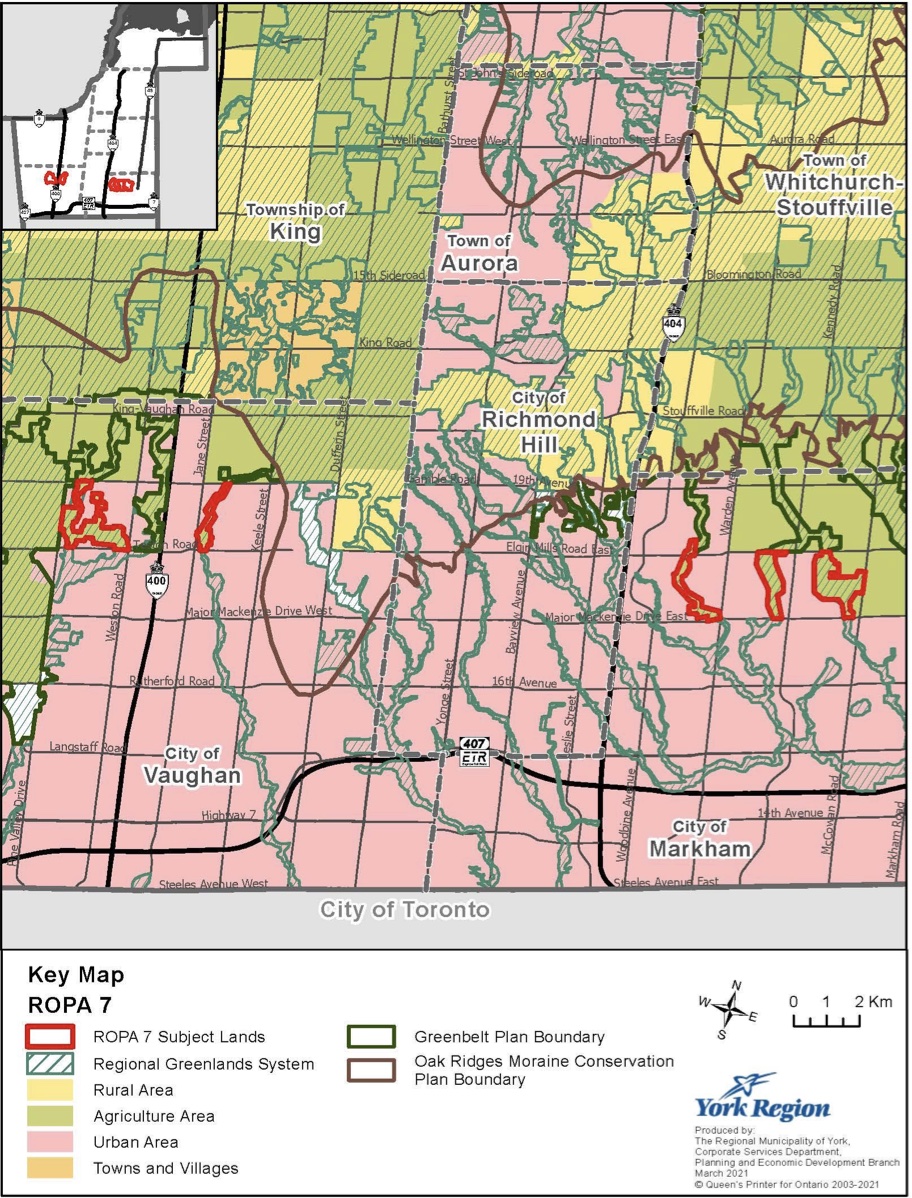 Read more: Protecting the Greenbelt: Taylor's Way or Vegh's?