Details

Written by

Gordon Prentice
Back story
In August 2018 contractors employed by the York Catholic District School Board to reconstruct the car park at the Canadian Martyrs Elementary School in London Road, Newmarket used heavy machinery to compact the ground, sending massive shock waves through adjacent homes in Harrison Drive and causing damage. No-one was warned beforehand. The Board denies liability and says residents should claim against their own home insurance policies and their insurers would, in turn, claim against the contractor's insurer. This proved impossible as insurance companies do not insure against earth movement. The Director of Education, Mr Ab Falconi, decided home owners should foot the bill for the damage caused by the School Board's contractor.
The Director moves on
Ab Falconi, the Director of Education at the York Catholic District School Board, is retiring in August (photo right).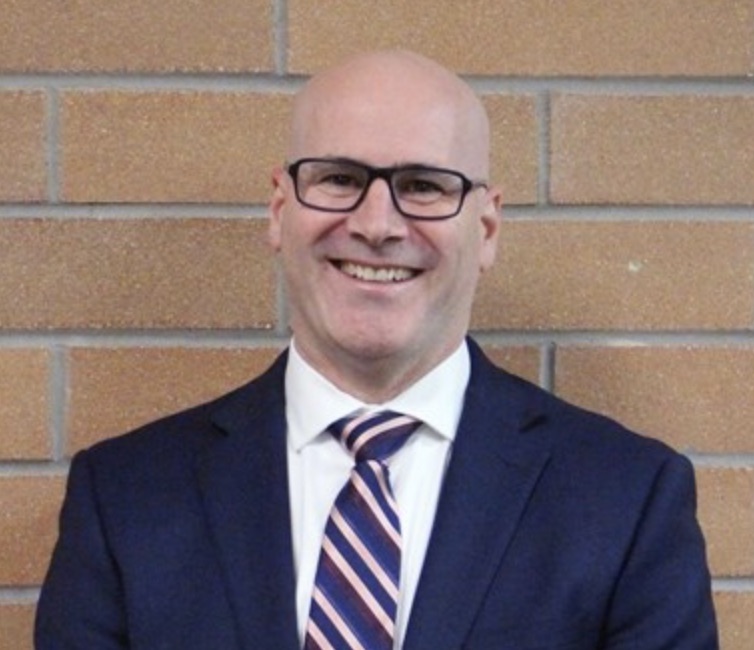 Newmarket Today records Mr Falconi's huge accomplishments in his two years at the helm.
Clearly, he has left his mark on Catholic education but not, alas, on the School Board's records and information management policy which, to this day, rests on a manual that has not been updated since 1997.
I hope the new Director of Education opens a file on complaints. Remarkably, in this day and age, the School Board doesn't keep any records of complaints. They have no way of knowing who has ever complained about anything.
Complaints
And it's not as if the York Catholic District School Board never gets complaints.
When construction vibration from the Catholic Martyr's Elementary School damaged adjacent properties in Harrison Drive, Newmarket in August 2018 residents complained – and were left to repair the damage out of their own pockets.
Hopefully the Town of Newmarket will do the right thing and protect its residents from rogue organisations that damage people's property and walk away. It happens more often than you'd think.
The Town is to consider a possible by-law on property damage caused by construction vibration later this year, sometime between July and September. The promised report has slipped before but no worries, the coronavirus has put a spoke in many of the departmental work plans.
More time needed
The revised workplan tells us:
"Additional time needed to liaise with Legal Services to ensure there is a legal means to require/enforce the recommended measures."
Over a year ago, in March 2019, a report from Planning staff went before councillors which said this:
"Over the course of the review, staff contacted numerous municipalities to determine how they deal with vibration issues from construction activities in their communities.
Of the responses, it appears few municipalities (with the exception of the City of Toronto) have standard requirements for vibration considerations and only require review when a development proposal is in proximity to a rail line."
Toronto has had a Vibration By Law since 2008. Perhaps we can learn from them.
This email address is being protected from spambots. You need JavaScript enabled to view it.
Details

Written by

Gordon Prentice
Bob Forrest's calculated and deliberate decision to order the destruction of one of Newmarket's most historic buildings is without precedent in Ontario. And he got off with a smack on the wrist.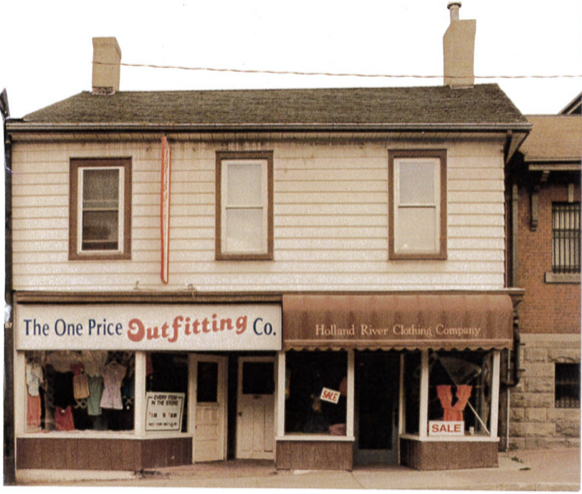 The Town decided not to prosecute, reaching agreement with him without going to Court. He was very lucky.
On the evening of 9 October 2019, the Simpson Building in the Town's historic Main Street was unlawfully demolished. The storied building, dating from the 1840s, was the apothecary of Ontario's first female pharmacist, Anne Mary Simpson. It lay smack bang in the middle of the Town's only Heritage Conservation District.
Demolitions
I contacted each of the 54 Ontario municipalities with Heritage Conservation Districts (HCD) and heard back from every one of them. Many, like Newmarket, have a single HCD. But at the other end of the spectrum we have Ottawa and Toronto with 20 each.
I wanted to know if any of these municipalities had ever brought a prosecution under S42(1)(2) of the Ontario Heritage Act and/or S8 of the Building Code Act for an unlawful demolition within a Heritage Conservation District. (Click on the "Read more" link below.)
Only two reported unlawful demolitions in their Heritage Conservation Districts where prosecutions were brought under the Ontario Heritage Act. But even in those cases the circumstances were very different from those in Newmarket.
Avoidable tragedy
Forrest knew exactly what he was doing. As part of the process for securing planning permission for his condo in the middle of the old downtown he ended up commissioning not one but two Heritage Impact Assessments on his Main Street properties. He was aware of the historic importance of the building.
Looking back, what happened was an avoidable tragedy. However, a new report from the Town's planning staff gives us hope that nothing like it will ever be allowed to happen again.
The Town's new Heritage Planner, Patricia Cho, pledges to beef-up the enforcement of the Property Standards By-Law
"to better ensure compliance with heritage provisions".
The report tells us heritage buildings should be protected against demolition by neglect. In future, planning staff with cultural heritage expertise will accompany enforcement officers when inspecting heritage buildings.
Shocking truth
This deserves a round of applause but it must be carried through in practice.
The shocking truth is that Bob Forrest's empty heritage buildings on Main Street were allowed to decay for years before our very eyes. We got used to seeing blue tarpaulins flapping in the wind, supposedly protecting the interiors from the elements.
Since those days we have mercifully seen a change of guard in the Planning Department. And the former Mayor, a keen supporter of Bob Forrest's condo plan, is now MP for Newmarket-Aurora and out of things.
I see grounds for optimism.
This email address is being protected from spambots. You need JavaScript enabled to view it.
Details

Written by

Gordon Prentice
Why did Newmarket-Aurora MP, Tony Van Bynen, miss the key House of Commons Health Committee meeting yesterday concerning the crisis in long-term care? Instead he travels 412km to Ottawa to read a question about agriculture from a script, which lasts 25 seconds.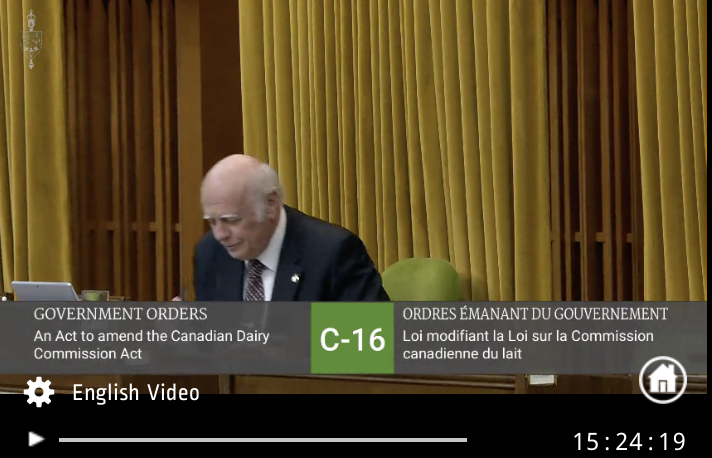 I suppose it is a question of priorities.
This is Van Bynen's zinger:
"Mr. Speaker, my understanding is that the Conservative government cut $400 million in 2013 from the AgriStability fund and the business risk management programs. Why is it now, when we are improving the program, that this is such a significant improvement?"
Gobbledegook
This gobbledegook has, apparently, some relevance to Bill C-16 which amends the Canadian Dairy Commission Act to increase the Commission's borrowing powers. The Bill is supported by all Parties in the House and there is no need for a roll-call vote.
Shortly after Van Bynen rises in the Commons Chamber the Health Committee gets underway by teleconference with evidence on long-term care from a number of experts.
To cover for him while he is away in Ottawa, Van Bynen asks Markham-Stouffville MP, Helena Jaczek, (Liberal) to take his place. (The Standing Orders of the House of Commons allow for the appointment of "acting members".)
Knows her onions
Helena Jaczek certainly knows her onions. She is a medical doctor by training and was the Minister for Community and Social Services in Kathleen Wynne's Liberal Government from 2014-2018 and Ontario's Minister of Health and Long-Term Care in 2018.
She asks a series of pertinent questions. She wants to know, for example, what the Federal Government should be doing to assist in the redevelopment of long-term care homes which are outdated and no longer fit for purpose. We are told that homes with more modern designs have had greater success in preventing the spread of Covid-19.
I watch the entire three-hour committee session and, though the technology played up from time to time, I find it informative and learn a lot.
Sticking to the script
Sadly, we don't get the chance to see Van Bynen at work, quizzing the experts on how we should tackle the crisis in long-term care. What issues would he raise? Would he express a point of view? Would he ask penetrating follow-up questions based on what he had just heard? Or would he stay safe, metronomically sticking to a script?
Van Bynen had lots of material to draw on. One of the worst outbreaks in the whole of York Region is in his Newmarket-Aurora riding at Revera's Mackenzie Place in George Street.
This is what Newmarket Today tells us in its latest update:
In Newmarket, institutional outbreaks have caused 144 cases and 13 of its 16 COVID-19 related deaths. A Newmarket man, 57, was the first individual to die of a workplace outbreak acquired case.
Outbreaks remain active at five facilities in Newmarket, including at Mackenzie Place, which has one of the most severe outbreaks in long-term care homes in the region with 80 residents and 24 health-care workers testing positive, as well as 11 deaths.
AgriStability
I now know what my MP thinks about ancient Conservative cuts to the AgriStability fund and the business risk management programs.
But I don't have a clue on how he would go about fixing the crisis in long-term care and whether the private sector should still have a role.
This email address is being protected from spambots. You need JavaScript enabled to view it.
Update on 15 May 2020: From Newmarket Today: Two more deaths at Mackenzie Place bringing the total to 13.
Update on 16 May 2020: from the Toronto Star: for-profit nursing home chains make big payouts to shareholders, execs.
Update on 18 May 2020: Latest on the local impact of Covid-19 from Newmarket Today:
"Fourteen residents of Mackenzie Place have died as a result of the outbreak that continues to have the highest number of COVID-19 cases in the region, with 80 residents and 24 health-care workers at the 93-bed home testing positive."
How Tony Van Bynen MP spends his time. Tweeting furiously. Signalling non-stop activity.
Details

Written by

Gordon Prentice
The coronavirus has taken a terrible toll at one Newmarket long-term care home, Mackenzie Place, a short walk from where I live.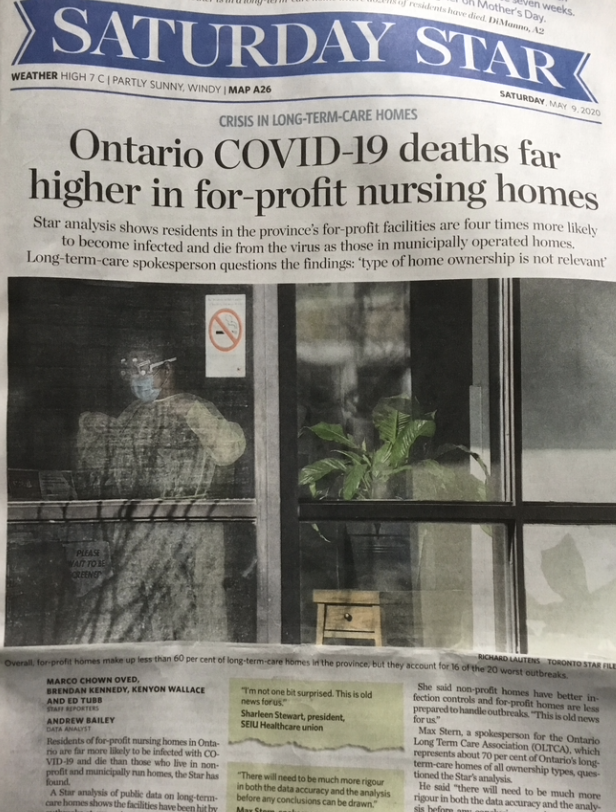 A couple of weeks ago I noticed a colourful poster on the dining room window telling passers-by:
"Heroes walk through these doors every day".
Absolutely.
Containing the virus
The staff work valiantly to contain the virus but it spreads relentlessly. By May 8th Newmarket Today was reporting 11 deaths at the home. 78 residents and 23 staff had tested positive.
This is the biggest outbreak in York Region.
I find myself wondering why the virus cannot be contained.
The interim guidance on how to control Covid-19, published by the Public Health Agency of Canada over one month ago, on 8th April, was reassuring.
Belt and braces
To me, the guidance seemed like a real belt and braces job, spelling out the steps that should be taken to keep residents and staff safe.
However, I now learn from Jodi Hall, the Chair of the Canadian Association of Long-Term Care, that the guidance from Public Health Canada is "basically impossible" to follow in many care homes which have outdated facilities.
Many homes have "four-bed, hospital-like wards with residents separated only by a curtain". In these circumstances, preventing cross infections is challenging.
Mackenzie Place is owned and operated by Revera, one of a number of private sector providers of long-term care.
Four times more likely
Over the weekend, the Toronto Star reported that Covid-19 deaths in Ontario are far higher in for-profit nursing homes. Its analysis
"shows residents in the province's for-profit facilities are four times more likely to become infected and die from the virus as those in municipally operated homes."
If this is true it is deeply worrying and begs the fundamental question of whether the private sector should be in the business of long-term care at all.
Pat Armstrong, a Distinguished Research Professor of Sociology at York University, believes long-term care should lie in the public sector. She gave her reasons to the CBC's Michael Enright in a fascinating conversation on his Sunday Edition on 26 April. Meals and staffing are prime candidates for cost control.
Professor Armstrong paints a picture of what long-term care can be like given imagination and resources. She points to examples overseas, in Scandinavia, where long-term care offers residents a fulfilling and stimulating life.
Questions and Answers
I hope these themes can be explored by the House of Commons Health Committee when it meets on Wednesday, 13 May 2020. It will be webcast from 4pm-7pm and Pat Armstrong and Judi Hall are amongst the witnesses.
Newmarket-Aurora MP, Tony Van Bynen, is a member of the Committee and I hope he will explore the public/private issue in the time he has available.
But if this is outside the Committee's terms of reference for the current inquiry - and it may be - he may wish to focus on the guidance from Public Health Canada which is, apparently, in many settings impossible to follow.
This email address is being protected from spambots. You need JavaScript enabled to view it.
Update on 12 May 2020: From the Toronto Star: National Standards of Care Needed says Federal Minister. And Martin Reg Cohn argues that accountablity and responsibility matter more than ownership. Cohn writes:
"The Ford government decided last year to end comprehensive annual inspections, opting instead for a complaint-based model — as if seniors suffering from dementia, or without extended families, can truly benefit from the premier's fetish for snitch lines or online web forms. There is no excuse for not regulating and inspecting comprehensively, annually and aggressively."
Update on 13 May 2020: The Province says it is taking steps to better protect residents and staff in long-term care homes. And the Toronto Star calls for a public inquiry into the crisis in long-term care.
Update on 19 May 2020: Province announces independent inquiry into long-term care.
Update on 21 May 2020: From the Toronto Star: Long-term Care - Ontario needs the real deal.
Details

Written by

Gordon Prentice
During last October's Federal Election campaign Tony Van Bynen, now MP for Newmarket-Aurora, made it explicitly clear he was in favour of a ban on handguns.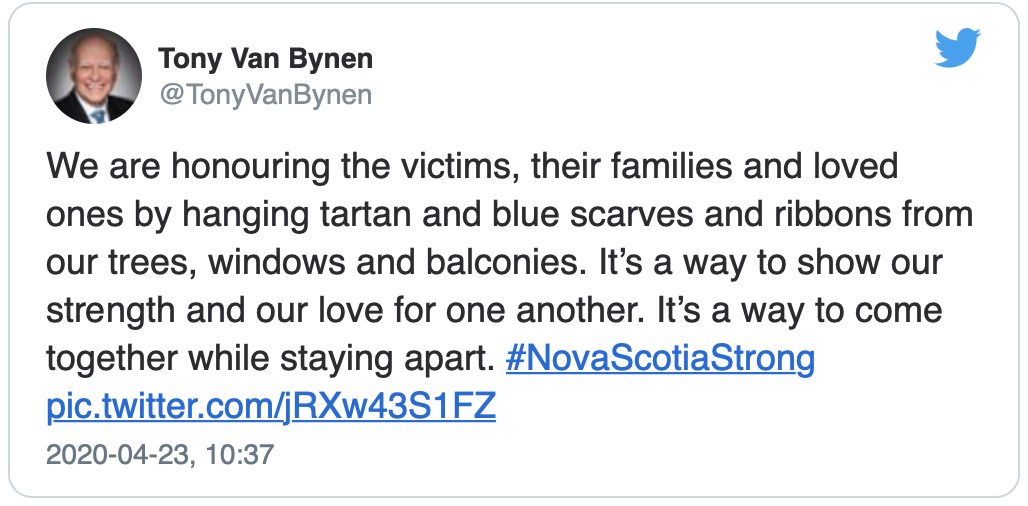 On 20 April 2020, in the wake of the mass murders in Nova Scotia, Prime Minister Justin Trudeau said the Government would strengthen gun control legislation as soon as possible.
Semi-automatic handguns
Reports in the Toronto Star this morning tell us the RCMP have confirmed that the killer was carrying several semi-automatic handguns and two semi-automatic rifles.
When the legislation comes before this minority Parliament Van Bynen's vote will be crucially important – it carries the same weight as any other MP's vote.
But, as a Liberal MP who believes in a nationwide ban on handguns, his voice could be particularly influential and persuasive.
He honoured the victims of the massacre in Nova Scotia on social media. A vote to ban handguns nationwide would be a lasting tribute to their memory.
This email address is being protected from spambots. You need JavaScript enabled to view it.
My email/letter exchange with Tony Van Bynen MP and Bill Blair MP on handguns
By email and Canada Post: 29 April 2020
Good Morning Tony
Thank you for your reply of 26 April 2020 to my email of 26 January 2020. I am grateful you have taken the time to respond.
You tell me you have forwarded my 26 January email to the Minister, Bill Blair, and I have followed this up with my own email to him. It is pasted below for your information.
Mr Blair is, of course, in no position to speak for you on whether you support the Class Action against Smith and Wesson being brought by the victims of the Danforth mass shooting. Can I ask again if you support the class action?
Here is a link to the CBC's reporting:
https://www.cbc.ca/news/canada/toronto/danforth-shooting-class-action-lawsuit-smith-wesson-1.5398684
The story in this morning's Toronto Star confirms that the Police now know that the mass murderer in the Nova Scotia killings was carrying several semi-automatic handguns and two semi-automatic rifles. Here is the link:
https://www.thestar.com/news/canada/2020/04/28/nova-scotia-rcmp-to-provide-update-on-investigation-into-mass-killing.html
As this correspondence with you concerns matters of public policy between a constituent and an MP I am posting our exchanges on my website.
I look forward to hearing from you.
Yours sincerely
Gordon Prentice
___________________________________________________________________
By email and Canada Post: 29 April 2020
Dear Mr Blair
We are all shocked to the core by the terrible tragedy in Nova Scotia – the deadliest mass shooting in Canadian history. We hope the Government will do everything it can to minimise the possibility of such a brutal, cold-blooded slaughter ever happening again.
My MP, Tony Van Bynen, believes as I do that there should be a nationwide ban on handguns. He made his position clear during last year's Federal Election campaign.
I wrote to Mr Van Bynen on 26 January 2020 asking for his views on a Toronto Star editorial that day which described proposals to give municipalities powers to ban handguns on their patch as an "unworkable and ineffective idea" which defied logic.
Mr Van Bynen replied to my letter on 26 April 2020 after the full horror of the massacre in Nova Scotia became known. He wrote:
Thank you for writing to me regarding banning handguns in Canada. The Prime Minister's position with respect to gun control is clear. For ease of reference I am attaching a link to his most recent statements: https://www.thechronicleherald.ca/news/canada/trudeau-promises-swift-action-on-gun-control-in-light-of-nova-scotia-shooting-439870/
The matter is also reflected in Hon Bill Blair - Minister of Public Safety's Mandate Letter and his approach is largely captured in the following article. https://www.theglobeandmail.com/politics/article-ottawa-to-implement-gun-control-strategy-in-multistep-process-bill/ I will submit your email correspondence to Minister Blair.
Tony Van Bynen MP
Newmarket-Aurora
Although Mr Van Bynen did not make it explicitly clear, I am bound to assume that in forwarding my correspondence to you he is inviting you to address the points I raised with him concerning (a) the feasibility and workability of a partial handgun ban and (b) the questions I had asked him to table.
Are you in a position to comment on the point made in the Toronto Star editorial about the impracticability of a partial handgun ban? And would it be possible for you to answer the questions I asked Mr Van Bynen to table?
Can I ask you to acknowledge receipt of this email and indicate if I can expect a substantive reply to the points I raise?
I am very grateful.
Yours sincerely
Gordon Prentice
__________________________________________________________________
From: Gordon Prentice <This email address is being protected from spambots. You need JavaScript enabled to view it.>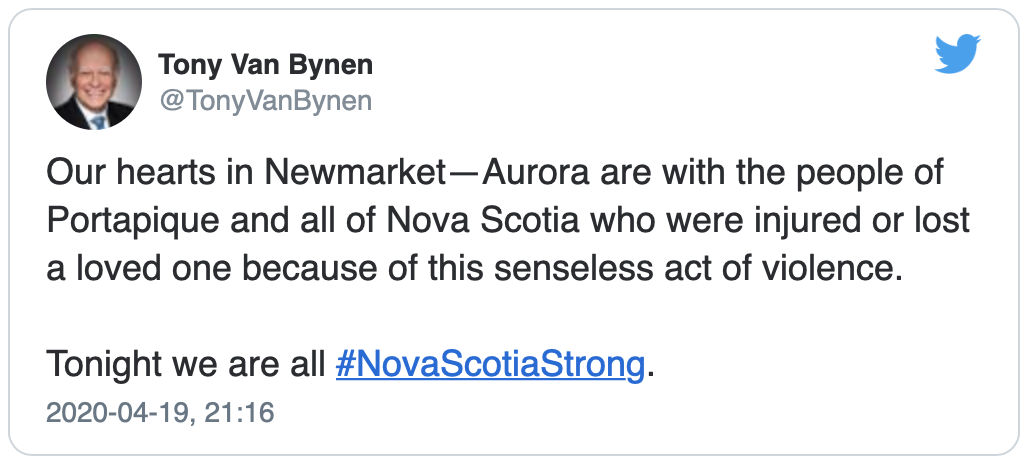 Sent: Monday, April 20, 2020 5:32:45 PM
To: Van Bynen, Tony - M.P. <This email address is being protected from spambots. You need JavaScript enabled to view it.>
Subject: The Massacre in Nova Scotia
By email and by Canada Post
Good afternoon Tony
In the light of the terrible massacre in Nova Scotia and your Tweet #NovaScotiaStrong I am writing to ask you again what steps you are taking to advance a ban on handguns, a policy you favour.
I should also be grateful if you would address the points made in my letter of 26 January 2020.
Gordon Prentice
__________________________________________________________________
By email and by Canada Post
Tony Van Bynen MP
House of Commons
Ottawa K1A 0A6
26 January 2020
Good afternoon Tony
Banning handguns
I am writing to you again because we share a common objective to see handguns banned in Canada.
This morning's Toronto Star editorial calls for a ban on handguns and says the Prime Minister's mandate letter to Bill Blair in December only mentions assault rifles.
"On handguns, it speaks only of working with provinces and territories "to give municipalities the ability to further restrict or ban handguns" — the position the Liberals campaigned on last year.
This is an unworkable and ineffective idea. The idea that individual cities can usefully impose bans on handguns defies logic…"
https://www.thestar.com/opinion/editorials/2020/01/26/banning-assault-rifles-is-fine-but-handguns-are-the-problem.html
What are your thoughts on this?
At the bottom of page 4 of this morning's Star there is a short piece about a fatal shooting last night in Scarborough – Bill Blair's own patch. One man was shot in the chest and died and another was shot in the head and is in hospital with life threatening injuries. A woman was shot in the hand.
This kind of gun violence is becoming normalised with stories which would once have appeared on the front page being found deep inside the paper.
As Parliament returns this coming week after the Christmas break, would you (a) raise this issue of gun violence at the next Liberal caucus and (b) seek a meeting with Bill Blair to ask how he intends to respond to the plague of handgun violence. How will the plan to give individual cities the right to impose bans on handguns work in practice?
I wrote to Bill Blair twice during the Government's consultation on firearms.
I should also be grateful if you would table these written questions:
(1) What estimate the Minister has made of the cost to Municipalities of (a) implementing and maintaining a local ban on handguns or (b) restricting access to handguns?
(2) If the Minister will make it his policy to collect statistics on the number of people who have been left permanently disabled as a result of a handgun assault, specifying in each case the nature of the injury?
(3) How many persons under the age of 18 have been (a) fatally shot and (b) wounded in each of the last 10 years by someone using a handgun?
On 16 December 2019 I wrote asking if you would support the class action lawsuit brought by victims of the Danforth shooting against gun maker Smith and Wesson. The story is set out here in the Globe and Mail:
https://www.theglobeandmail.com/canada/article-toronto-danforth-shooting-victims-lawsuit-gun-maker-smith-wesson/
Can I ask when you are likely to be in a position to respond?
I look forward to hearing from you.
Your sincerely
Gordon Prentice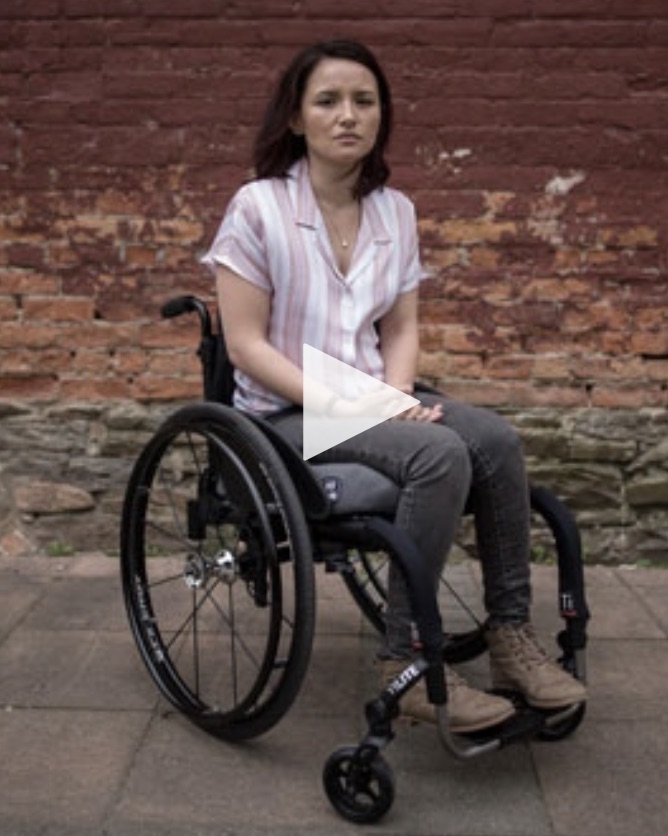 Danielle Kane, shot in the Danforth, left paralysed from the waist down.
Update 29 April 2020: From the Globe and Mail: Canada set to ban assault-style weapons.
Update 1 May 2020: From the Globe and Mail: Trudeau announces ban on assault style guns. And will the rampage in Nova Scotia prove to be a pivotal moment? And from the Toronto Star: Much more must be done.
Update on 3 May 2020: From the Globe and mail: Trudeau's hurried assault weapon ban is a weak half measure.
"Most puzzling of all is the government's stance on handguns. It has no intention of banning them in Canada; at best, as Mr. Trudeau repeated on Friday, Ottawa will give municipalities the power to restrict or ban handguns within their own jurisdictions.
That is an odd choice, and an empty gesture. If a ban on military-style semi-automatics is an effective way to reduce the number of weapons in circulation and available for mass shootings, then surely a similar ban on handguns – which also have no legitimate civilian purpose, and which kill and wound more Canadians every year than any other firearm – would have a similar effect. Friday's announcement accomplished two things. It banned a style of weapon that has no place outside of the military, but it also reminded people who care about gun control that the Liberals have been inconsistent and at times illogical in their approach to the issue."