Details

Written by

Gordon Prentice
Less than three months ago Newmarket's new Regional Councillor, Tom Vegh, was elected on a platform that promised a new library and seniors' centre on the Hollingsworth arena site at Paterson and Davis Drive, a stone's throw from Southlake Hospital.

Now, sooner than most of us could have imagined, his capacity to deliver on this explicit promise will be put to the test.
Vegh wants us to believe he doesn't make promises lightly. But when he does he boasts of getting "real results".
On 14 January 2019, the Town's Committee of the Whole will consider a staff report on the potential redevelopment of the Hollingsworth Arena site. Councillors will be asked to decide if they want a
"non-statutory, developer-led Public Information Centre (PIC)"
to be organised in February to canvass the views of the public on two redevelopment concepts prepared by Briarwood Homes.
The lands earmarked for development are at 693 Davis Drive, 713 Davis Drive and 35 Patterson Street which is the Town-owned Hollingsworth Arena property.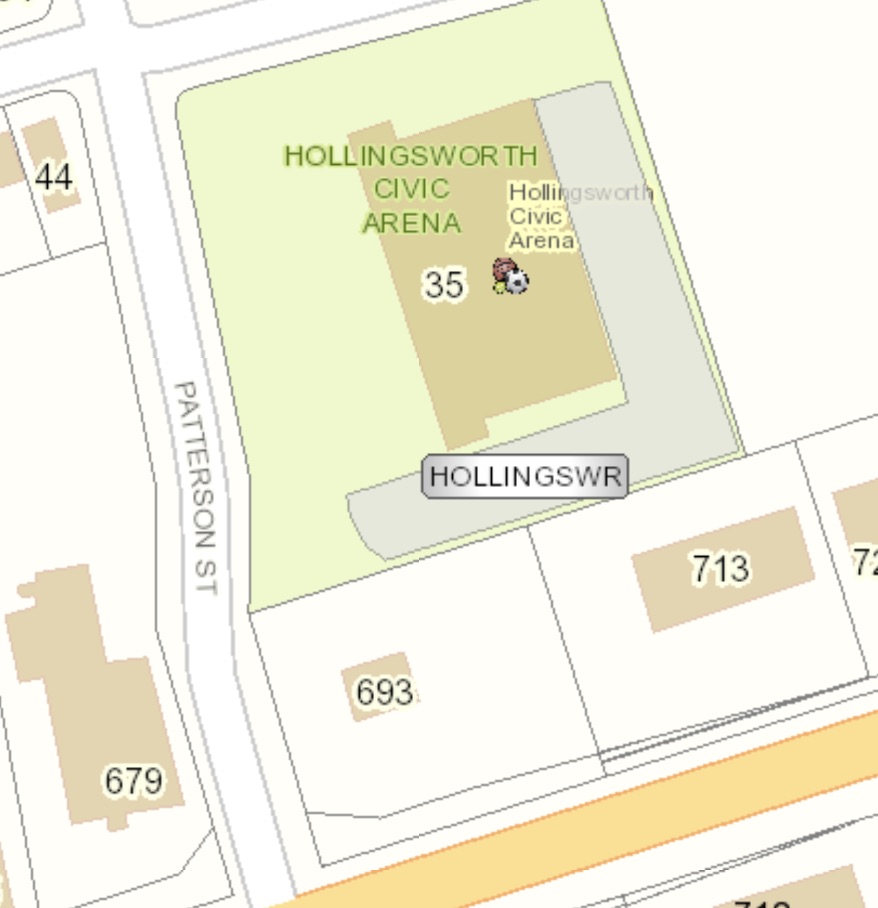 Hollingsworth has a history
Of course, we've been here before with the Hollingsworth Arena. A few years ago senior Council staff and the credulous former Mayor, Tony Van Trappist, were beguiled by the pseudo-developer Sandro Sementilli. He turned out to be all bluster and hot air and his ambitious plans to redevelop the site turned to dust.
Now we must assume the Town is dealing with people who can deliver.
Briarwood Homes submitted two revised concept plans dated 7 December 2018 and these are the ones to be presented to the public.
The report to councillors describes in planning-speak the nature of the two scenarios both of which develop the land more intensively. The planners see a mix of uses with a commercial frontage along Davis Drive. The buildings could reach 15 storeys on the Davis Drive side of the development.
Development options to be unveiled next month
But we have to guess what these two scenarios actually look like and what community facilities, if any, are proposed. We learn the development proposed by Scenario 1 is staged, developing the southern portion of the properties first. It applies:
"to the two properties that front on Davis Drive (693 Davis Drive, 713 Davis Drive) and the southerly 21m of the Hollingsworth Arena property (35 Patterson Street)"
By contrast, we are told Scenario 2 is more comprehensive and immediate. We learn it is a revised version of the initial concept put to councillors in closed session last June. It applies to all three parcels of land in their entirety.
On 11 June 2018 councillors were given a presentation on the options for the development of the Hollingsworth site and received confidential supporting reports from staff. A week later, in a closed session of the full Council, after an update from staff, councillors decided they needed more information from the proponent (presumably Briarwood Homes) and that any proposals should be shared with the public in the new term of Council – which is where we are now.
Vegh's pitch to voters
It follows that when Vegh made his pitch to the voters last October about locating the library and seniors' centre at Hollingsworth he knew what was in the mind of the developer (the initial concept) and what, according to staff, might be feasible and doable.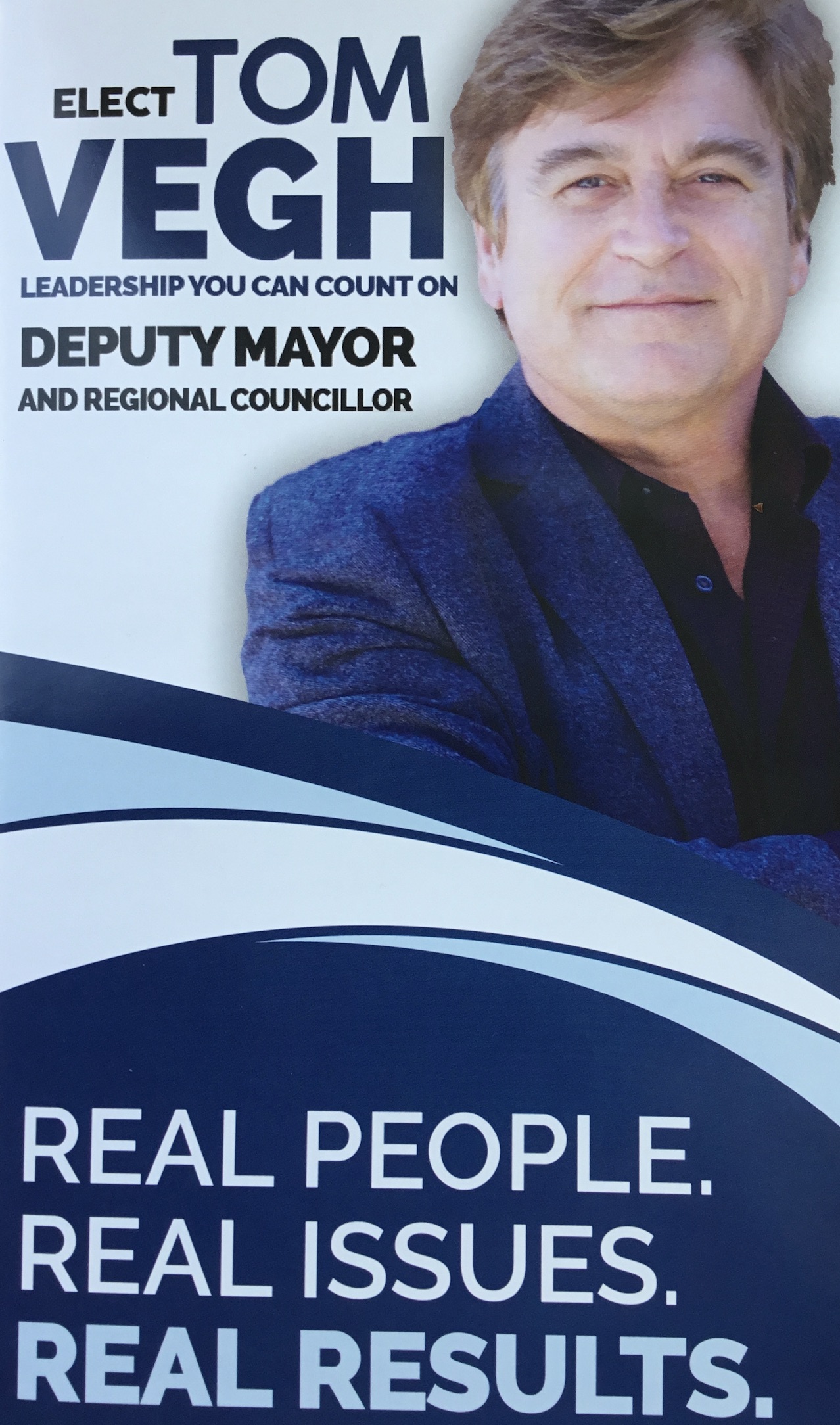 Many people would have taken Vegh at his word. But his Regional Council opponent, Chris Emanuel, spent the entire election campaign ridiculing Vegh's promise of a new library, saying it was undeliverable without a humungous tax increase.
Vegh needs five votes out of the nine strong council to get traction on his new library. Does he have the votes in the bag? I don't know but we should find out soon enough. If councillors want a new library and seniors' centre they should nail their colours to the mast as Vegh has done – rather than say nothing and wait for the public to express a view through the PIC process.
Councillors can shape, mould and lead public opinion. It should be part of their job description. We don't elect people to remain mute.
New Library Now!
Talking of which… Newmarket Public Library Chief Executive, Todd Kyle, has been championing a new library for years but in a whispered kind of way.
Four years ago, at an NPL IdeaMarket in front of a sympathetic audience of fellow library professionals, he called for a new library. But then things went quiet again.
Admittedly, Kyle talks from time to time about the inadequacies of the Park Avenue Library and how it is not really fit for purpose. But his remarks always come across to me as tentative, almost apologetic.
Tom Vegh has put the issue up front and centre and if Todd Kyle and the Library Board are remotely serious they should row in behind him and start making the case.
Loudly.
This email address is being protected from spambots. You need JavaScript enabled to view it.
Details

Written by

Gordon Prentice
Last night's TVO interview of Patrick Brown was a huge disappointment.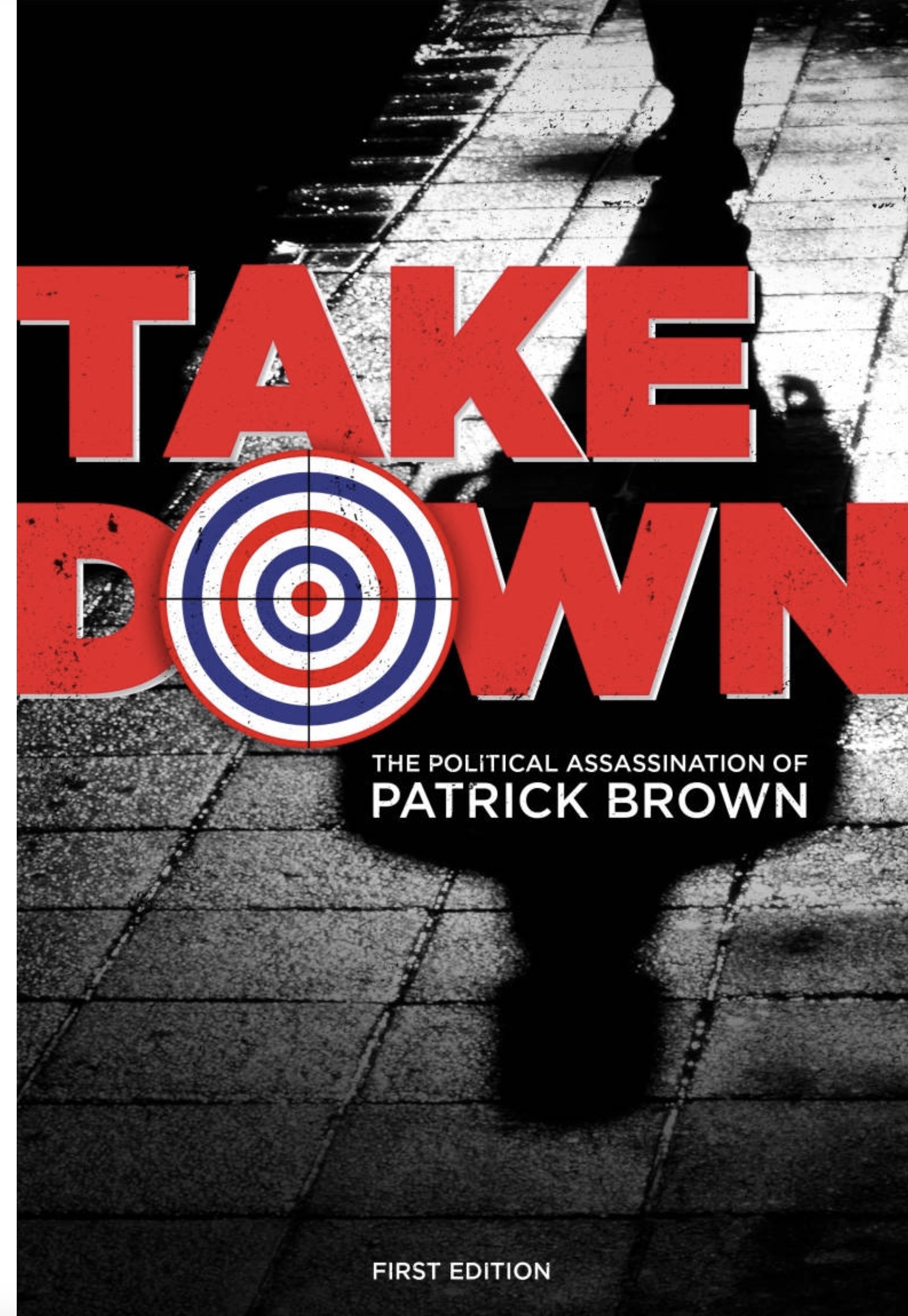 The new Mayor of Brampton was invited into the studio to talk to Nam Kiwanuka about his new book, "Takedown: The Attempted Political Assassination of Patrick Brown".
Instead of detailed forensic questioning he was given the kid glove treatment.
The defining characteristic of Patrick Brown's leadership of the Ontario Progressive Conservative Party was low ethical standards. But at no point in the interview was this issue addressed head on. Instead Brown was allowed to burble on about being unfairly targeted when he says he was just ahead of his time, dragging the old, white, rural based PCs into a more vibrant, tolerant and diverse future.
This is complete hogwash. The PC Party under Brown was deeply corrupt. Nomination meetings were rigged. Voting fraud took place on an industrial scale. There are two active police investigations currently running. Membership numbers were (and possibly still are) inflated.
Rooting out the rot
And yet, last night, here he was again telling us there were two distinct sets of membership numbers in 2018 and no way of knowing which one was correct. Apparently, it all depends on who you believe. Brown or Vic "Rooting out the Rot" Fideli.
"When I first announced my intention to run for the Party leadership there were 10,000 Party members. It wasn't diverse. It was largely rooted in rural Ontario. By the time I was removed as Leader the number was either 15 times or 20 times that depending on what numbers you believe. We were at a record membership either way…"
Whose numbers should we believe? How many PC members are there? Does anyone know?
Since candidates are (at least theoretically) selected by the membership, the number of members in total and by riding seems pretty important, at least to me.
But the gaping hole in the interview concerned the 26 April 2018 report from the Integrity Commissioner, Mr Justice Wake, who found that Brown had misled him and had deliberately concealed the truth about a $375,000 loan used to finance his new home.
"On all the evidence it is clear to me that the non-disclosure was deliberate and not through inadvertence."
The Commissioner recommended that Brown be reprimanded formally by the Legislative Assembly of Ontario for his failure to comply with the Members' Integrity Act 1994.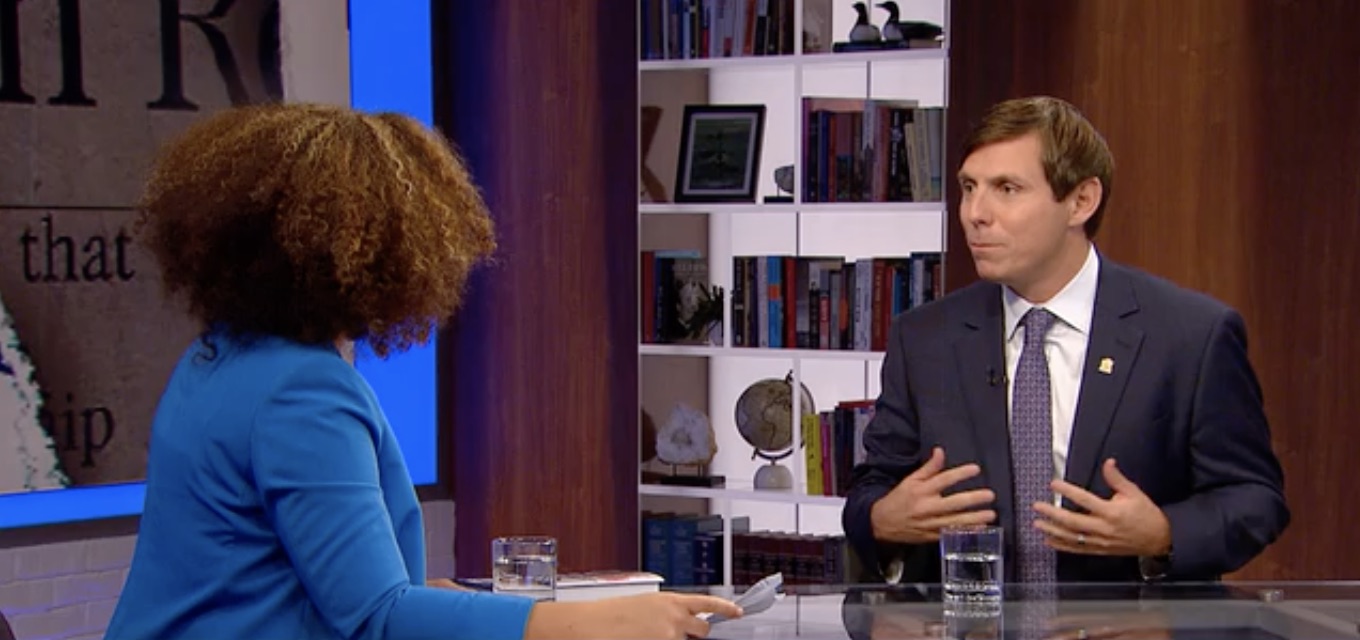 This, of course, never happened. Brown was dumped. There was an election and Brown's ethical failings became part of ancient history.
But does that mean Brown's low ethical standards no longer matter? That we should just look the other way?
Mistakes
In Takedown, Brown writes:
"…I heard that one of my friends, (Jaswinder) Johal, was also a personal mortgage broker. At the time, Johal was not running for any nomination for the PC Party, nor had he expressed any interest in running. Johal offered either to buy my share in the restaurant (Hooligans in Barrie) or give me a loan in the form of a second mortgage on the house. I preferred to take out a loan with Johal, and officially registered the title of that second mortgage. But I didn't report it to the Office of the Integrity Commissioner. Mistake."
He also didn't declare the rent. He admits that was another "Mistake."
I am left wondering if he bothered to include this information in his tax return. We shall never know.
The Integrity Commissioner tells us:
"Of the four breaches of the (Members' Integrity) Act, the most serious are those related to the non-disclosure of the loan from Mr. Johal. On all the evidence, I found that the non-disclosure of the loan, as with the rental income, was deliberate, and not through inadvertence.
I can say categorically that if I had been made aware of this loan that I would have included it in Mr. Brown's public disclosure statements for each of 2016 and 2017. When the leader of a political party is substantially indebted to a candidate for election as an MPP for that party, the interests of transparency require that the indebtedness be made known so that people have an appropriate context to assess the relationship between the leader and the candidate. Simply put, the public has a right to know."
Brown's non-reprimand
In Takedown, Brown says his friend Johal – the man who secretly loaned him $375,000 - decided to run for the Brampton North nomination in November 2016. Before then Brown apparently had no inkling that his friend harboured Parliamentary ambitions. But Johal told the Integrity Commissioner that he mentioned to Brown in 2015 that he was interested in running as a PC candidate.
So, who do we believe? And at the end of the day does it matter?
In the long run, would it have been better for the health of our politics and for good public administration for Patrick Brown to have been reprimanded by the Legislature last year?
And if so, would TVO have found the time to ask Brown what it felt like?
This email address is being protected from spambots. You need JavaScript enabled to view it.
Details

Written by

Gordon Prentice
Background: The proposed redevelopment of Newmarket's historic downtown at the Clock Tower on Main Street cast a dark shadow over the last term of Council.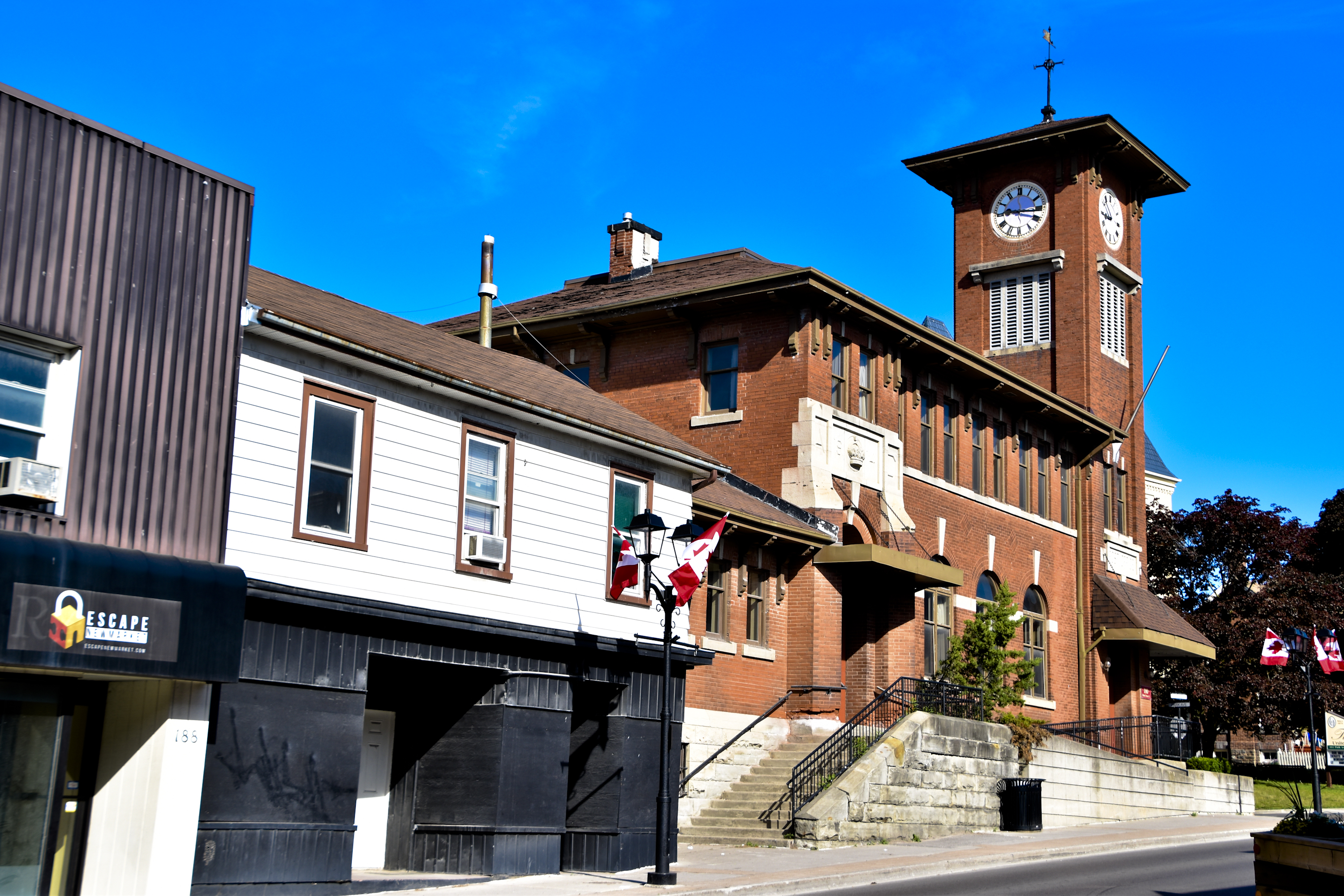 The then Mayor, Tony Van Trappist, was the only elected official to support Bob Forrest's plans to build a huge condo in the heart of the Heritage Conservation District, blighting it forever. Fortunately, Van Trappist couldn't persuade councillors to follow his lead. The Town's ineffective Director of Planning, Rick Nethery, knowingly misled the public when he allowed a report to go up to councillors for decision on 28 November 2016 which contained information on the development's purported density which he knew to be false.
Forrest's development application was rejected by the Town and, after a series of backroom manoeuvrings, the Town entered into an agreement with Bob Forrest's Main Street Clock Inc (MSCI) on 2 May 2018 which allows Forrest to redevelop his lands while safeguarding heritage buildings which would not be demolished. We were told that a "New Development Concept" would be worked up by Bob Forrest and made available to the Town and to the public "very soon". We are still waiting to see it.
"Clarification" needed
Yesterday, the Town's Planning Department (Information Report 2018-48) told us the Minutes of Settlement, solemnly entered into by the Town and Main Street Clock Inc eight months ago, now require "clarification".
No.
It is an amendment pure and simple.
The Minutes of Settlement state at paragraph 26:
"In the event that MSCI chooses to convert the upper levels of the Main Street Buildings (ie those Main Street buildings that Forrest owns) to office uses, the Town hereby grants MSCI any required permission to demolish the single storey additions at the rear of the Main Street Buildings in order to create ten (10) new private parking spaces... A demolition permit is required for the demolition which will be provided to MSCI on an expedited basis upon receipt by the Town of the requisite material and the completion of the regular process."
The Planners now tell us the demolition of the rear portions of the historic commercial buildings owned by Forrest should be permitted:
"regardless of the use of the upper levels"
The Terms of Settlement at paragraph 36 says:
"No additional parking (over that which is currently provided) shall be required if grade level of the Main Street Buildings is used for retail or office purposes nor if the upper grade levels of the Main Street Buildings are used for residential purposes."
The Planners now say these ten private parking spaces would alleviate parking pressures in the area and that demolition of the rear parts of the historic commercial buildings should not be tied to the uses allowed on the upper floor – office or otherwise. They've done a somersault. Why did they change their position?
Did they get it wrong first time around?
Who asked for the "clarification"? Why was the office use stipulated and agreed to by both parties in the first place? What is the status of the clarification? Does it amend the crystal-clear wording in paragraph 26 of the Minutes of Settlement?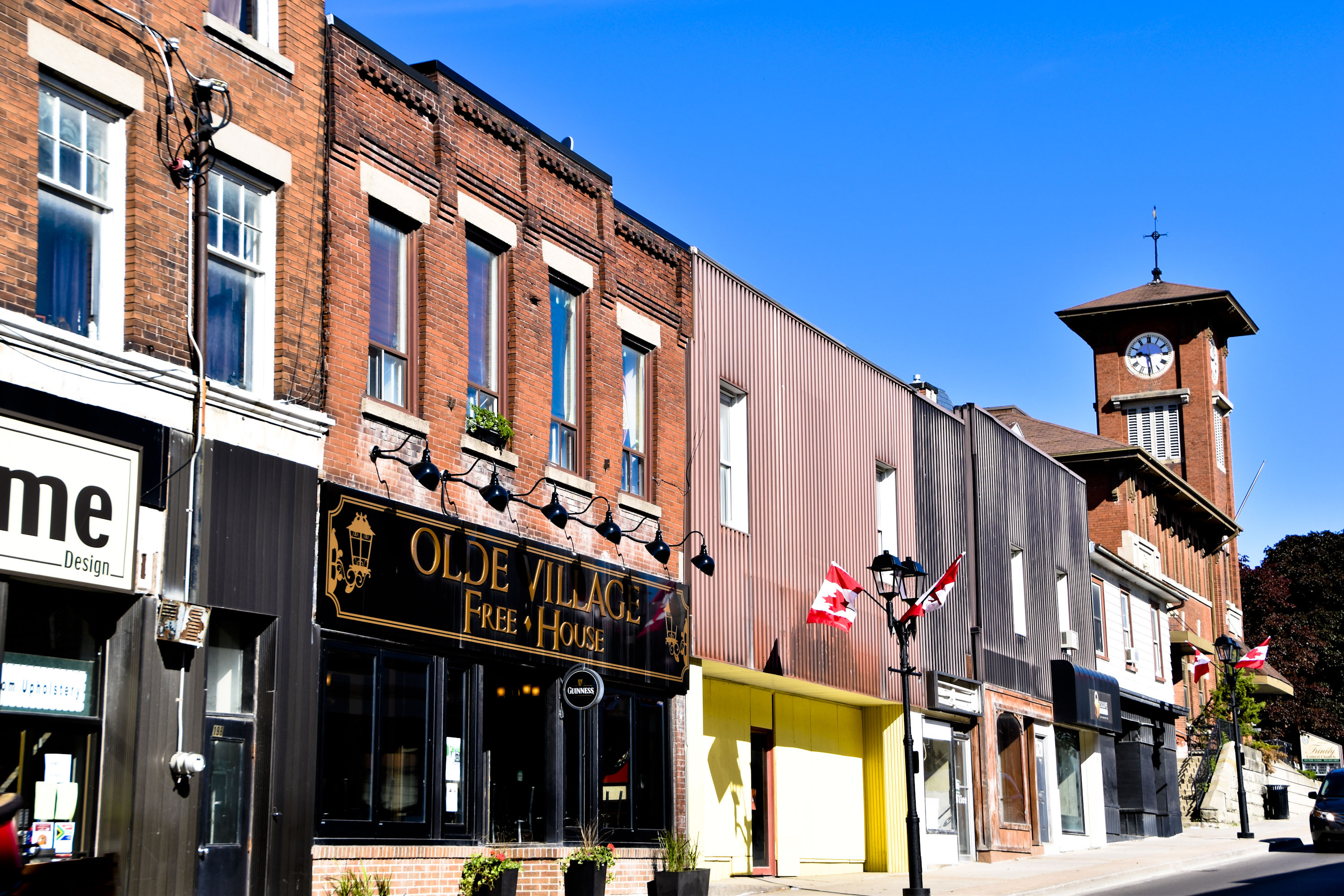 Heritage watchdog
Has the Heritage Advisory Committee been consulted? And if not, why not?
I recall the Chair of the Committee, Athol Hart, telling me the rear of 184 Main Street South had great heritage value. This was where the first female druggist in Ontario, Anne Mary Simpson, lived behind the apothecary.
Or should we believe Era Architects – brought in by the Town to give a second opinion on heritage matters – who say:
"the rear elevations of the buildings at 184, 188 and 194 Main Street South are secondary elevations that appear to have been modified over time...these elevations do not have cultural heritage value…"
There was of course no public consultation on the terms of the agreement struck between the Town and Bob Forrest on 2 May 2018. It was sprung upon the public as a fait accomplis.
And now it has to be clarified. Will there be more tweaks, amendments or "clarifications"? Perhaps on the start date which is now less than a year away?
We are told construction "will commence no later than December 15, 2019".
Personally, I think Bob Forrest should now unveil his "New Development Concept" without any more ado.
Maybe then everything will slot into place.
Or not.
This email address is being protected from spambots. You need JavaScript enabled to view it.
Canadian Oxford Dictionary: Clarification (noun): The action of making a statement or situation less confused and more comprehensible.
The Information Report was signed off by the Commissioner of Development and Infrastructure Services, Peter Noehammer, and the Director of Planning and Building Services, Rick Nethery.
They believe the clarification "is consistent with the intent of the Minutes of Settlement and the Lower Main Street South Heritage Conservation District Plan".
Details

Written by

Gordon Prentice
Newmarket's Southlake Hospital today finds itself at the centre of a major Globe and Mail investigation focussed on the head of its Emergency Department, Dr Marko Duic.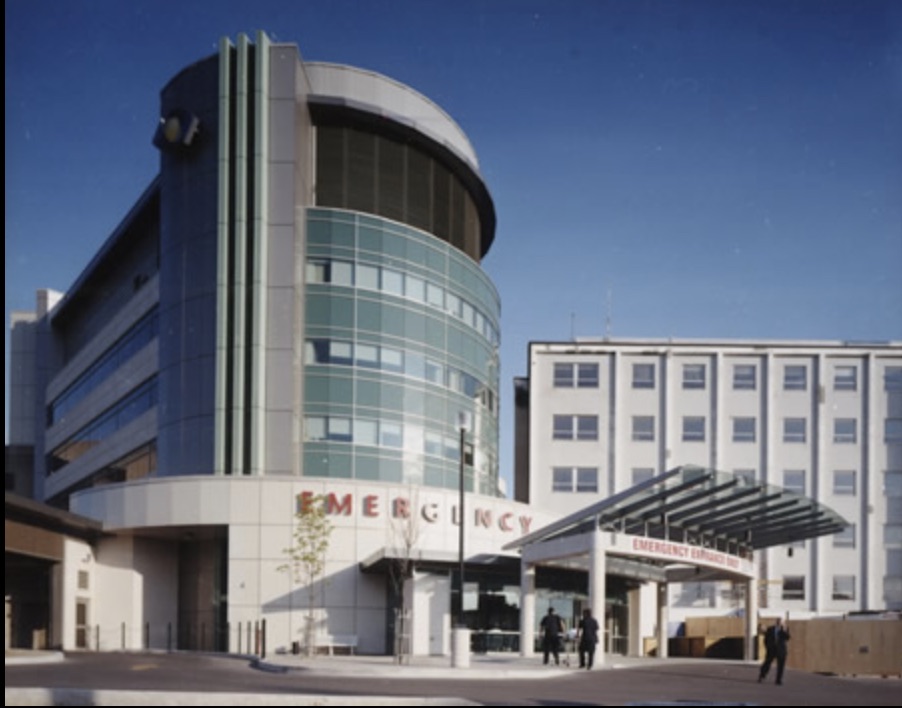 The double-page spread by journalist Wendy Glauser highlights concerns about Dr Duic's hiring and billing practices. He allegedly failed to hire any female doctors in 16 years.
We learn that within months of Dr Duic taking over as Head of the Emergency Department in 2011, an open letter was signed by 14 doctors alleging bullying, coercion and intimidation of physicians.
The paper says it spoke to 18 physicians who worked under Dr Duic and another eight who were aware of concerns about his leadership:
"Nearly all the doctors said Dr Duic is infamous for only hiring men. Some also raised concerns about his billing practices alleging Dr Duic encouraged his staff to sign forms recommending driver's licences be taken away from patients, even when the measure wasn't warranted, as a way to boost billings."
The Globe and Mail quotes doctors who worked with Dr Duic who say he encouraged the overuse of Ministry of Transportation forms which should be used when a patient is not fit to drive. These often lead to a driver's licence being suspended or revoked. The signing doctor gets $35 per form.
Boosting billing income
The exposé alleges Dr Duic also encouraged doctors to increase their use of psychiatric forms which are used to commit a patient to hospital involuntarily for up to 72 hours. This is done when doctors believe the patient is at risk to themselves or others because of a psychiatric issue. This nets the signing doctor $105.
The suggestion is that this was done to boost billing income.
The Globe and Mail says:
"Several doctors interviewed think part of the reason Southlake administration hasn't acted upon complaints is that Dr Duic brings in significant money in performance bonuses, paid by the Ministry of Health. For 2017-18 Southlake Hospital received $2.5 million based on how quickly patients are seen in emergency and how short their stay is."
Southlake is, of course, no stranger to controversy. In 2015 virtually the entire Southlake Foundation Board resigned in circumstances that remain opaque to this day.
This email address is being protected from spambots. You need JavaScript enabled to view it.
Details

Written by

Gordon Prentice
Who believes anything Doug Ford says about protecting the Greenbelt?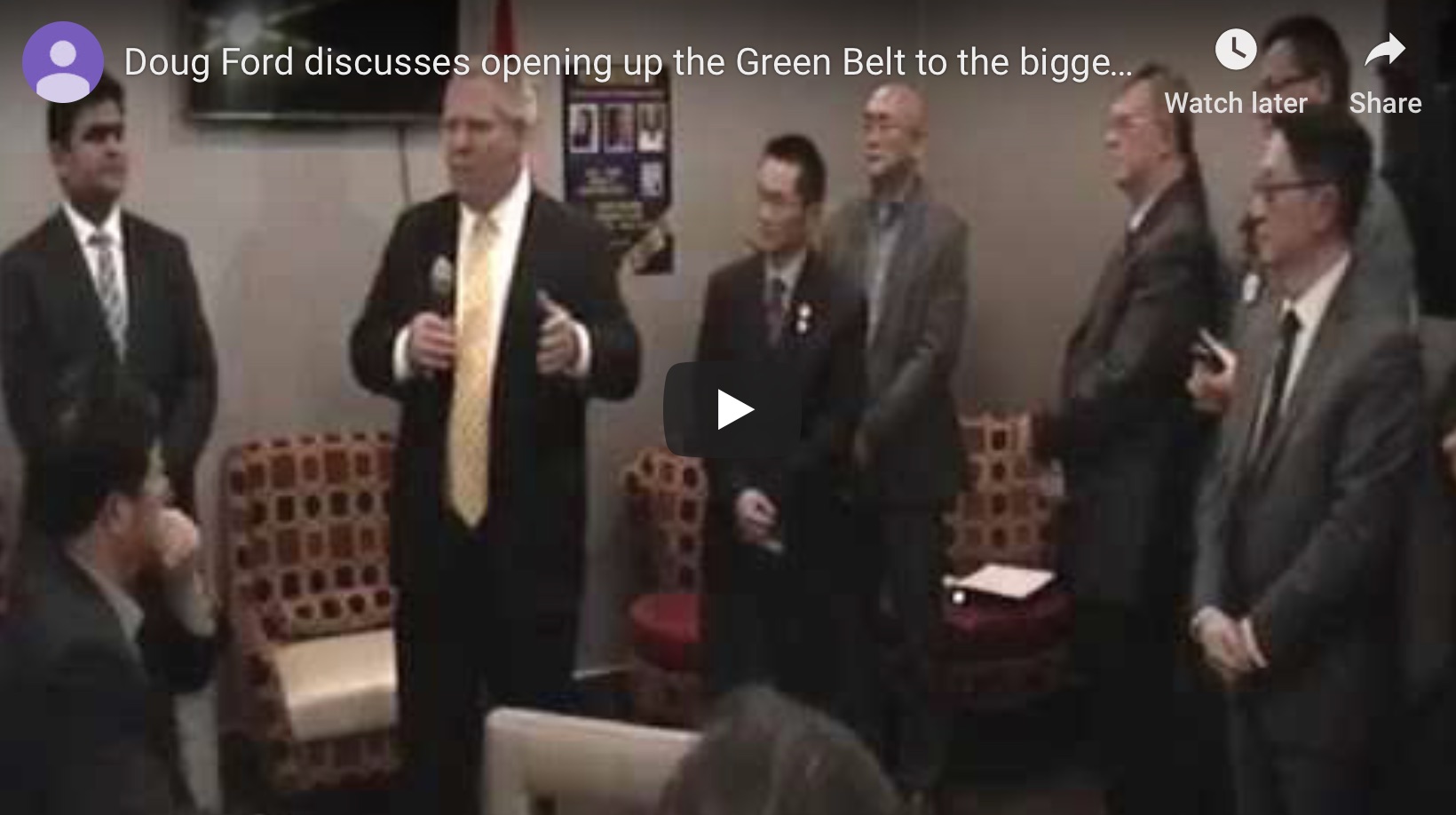 During the election campaign he was caught on camera telling developers he would allow them to build on a "big chunk" of the Greenbelt.
Full of contrition, he dropped his "reckless promise" 24 hours after the incriminating video went viral.
He then promised to
"Increase the supply of affordable housing across the GTA while protecting the Greenbelt in its entirety."
And now we have Bill 66 from the snake oil salesman in chief, Doug Ford.
It doesn't protect the Greenbelt in its entirety.
What are Christine Elliott's views on Bill 66?
Full of indignation about the duplicity I write to Christine Elliott, who is Ford's Deputy Leader and who happens to be my own MPP. I don't know if she will bother to reply. I doubt it. Her track record in replying to constituents is pitiful.
This is what I said to Ms Elliott:
"You are my MPP and I am writing to express my deep misgivings about Bill 66 which could open up the Greenbelt to development. I am also concerned that our clean water laws – so important after Walkerton - could be subverted.
I hope you will now take the time to address the points I make here on Bill 66.
In the riding of Newmarket-Aurora we are surrounded by the Greenbelt and we sit in the middle of an area policed and protected by the Lake Simcoe Conservation Authority.
Leading members of the Canadian Environmental Law Association tell us Bill 66
"constitutes the biggest and most significant environmental rollback to occur in a generation in Ontario."
The authors say the Government
"appears to have undertaken no meaningful pre-consultations with interested stakeholders prior to suddenly releasing Bill 66 on the final day of the fall legislative session."
Would it be possible for you to let me have details of any consultations to date?
I have copied the CELA comments at the end of this email for ease of reference.
You have spoken previously on Greenbelt and environmental protection issues at Queen's Park. On 22 September 2008 during the second reading debate on the Lake Simcoe Protection Act you said you understood the purpose of greenbelt legislation but:
"the fact remains that there are many individual property rights that were not protected as a result of that. Nobody questions the need for the greenbelt, nobody is opposed to the idea of green space, but I think there has to be the science behind it, and there has to be the rationalization of those areas that are chosen for the greenbelt."
How does Bill 66 propose to rationalise the Greenbelt? Is it still your view that individual property rights are affected by Greenbelt legislation and, if so, in what way?
On the Bill's third reading on 1 December 2008 you said an important goal of the Lake Simcoe legislation was to protect the water supply for future generations. In the light of the comments made by the CELA can you explain how Bill 66 will maintain all current clean water safeguards?
And what is the purpose of repealing the Toxics Reduction Act?
I hope to receive a timely reply from you on the matters I raise."
Environmental lawyers are outraged
The Canadian Environmental Law Association has now made its views crystal clear.
Theresa McClenaghan and Richard D. Lindgren, Executive Director and Counsel, Canadian Environmental Law Association posted this on the CELA website on December 7, 2018.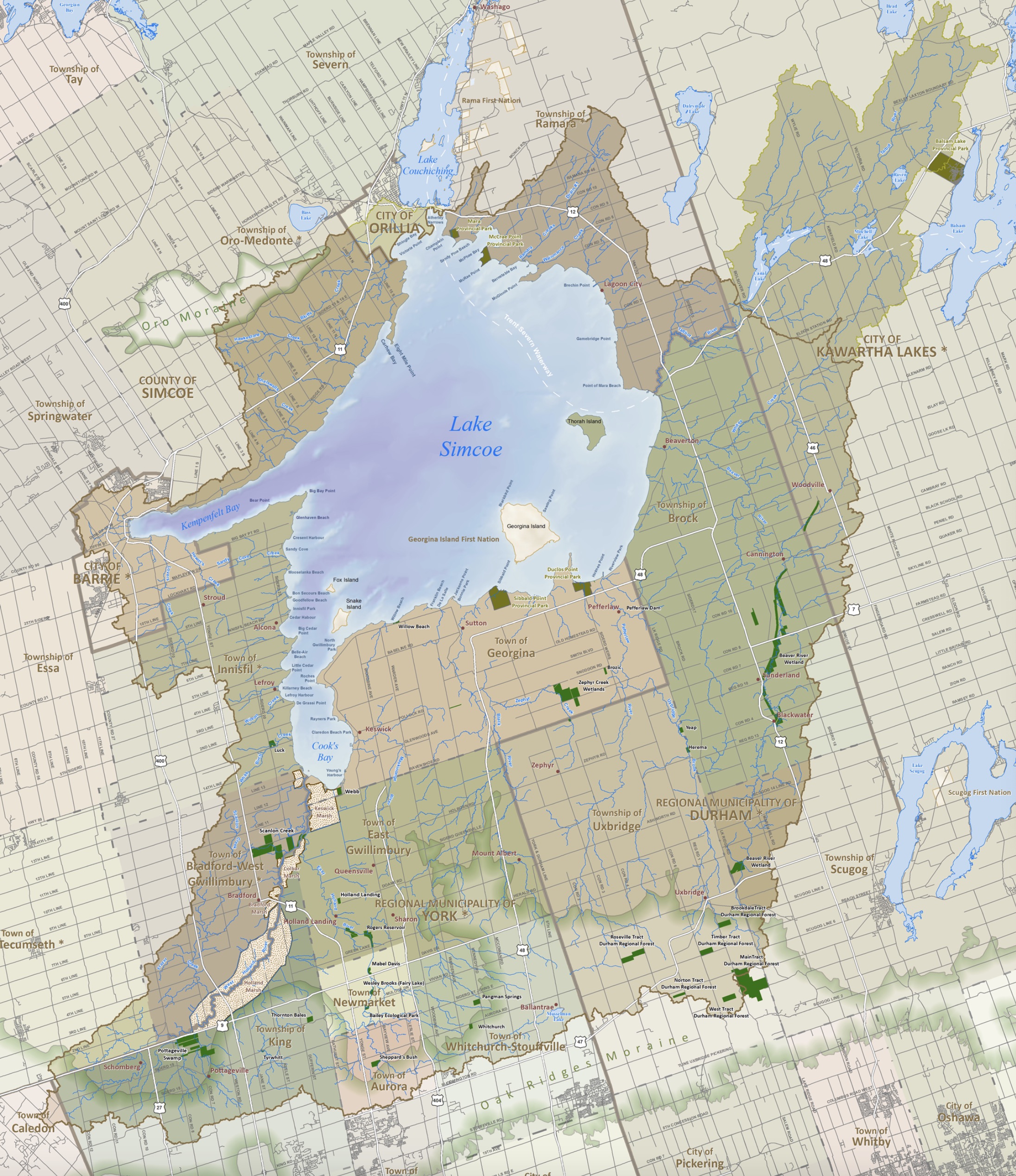 The latest – and highly alarming – rollbacks proposed by the Ontario government are set out in Bill 66, which was introduced for First Reading yesterday. In our view, Bill 66 – together with the above-noted Bills – constitutes the biggest and most significant environmental rollback to occur in a generation in Ontario.
To our knowledge, the Ontario government appears to have undertaken no meaningful pre-consultations with interested stakeholders prior to suddenly releasing Bill 66 on the final day of the fall legislative session.
We further note that Bill 66 has been rationalized by the provincial government on the basis that it contains "30 actions" that will eliminate "red tape and burdensome regulations," and will enable businesses to create "good jobs."
Among other things, these proposed legislative actions include:
· Repealing the Toxics Reduction Act and its implementing regulations, which presently require large industries to develop plans to reduce the use or generation of toxic substances within their production processes; and
· Amending the Planning Act to enable municipalities to pass "open-for-business" zoning by-laws that do not have to comply with prescribed provisions in the Clean Water Act, Greenbelt Act, 2005, Great Lakes Protection Act, Lake Simcoe Protection Act, 2008, Oak Ridges Moraine Conservation Act, 2001, Resource Recovery and Circular Economy Act, 2016 and other provincial statutes.
In our view, the attempt in Bill 66 to oust the application of section 39 of the Clean Water Act to "open-for-business" zoning by-laws is particularly objectionable and risk-laden. This section is not an obscure procedural provision buried in the Act; instead, it is the key operative provision that requires land use planning decisions to protect drinking water safety and the health of the people of Ontario.
As a matter of law, section 39 of the Clean Water Act currently requires all Planning Act decisions to conform to policies in approved source protection plans that address significant drinking water threats prescribed by the Clean Water Act(e.g. landfills, sewage systems, and the storage or handling of fuel, fertilizers, manure, pesticides, road salt, organic solvents and other substances on lands near wells or surface water intake pipes used by municipal drinking water systems). In our view, this important provision must remain applicable to all municipal planning and zoning decisions in order to protect public health and safety.
More generally, CELA finds that the unjustifiable content of Bill 66, and the erroneous "red tape" language used by the government to describe the Bill's legislative intent, is highly reminiscent of the dangerous deregulation agenda that was carried out by the Ontario government prior to the Walkerton drinking water tragedy in 2000.
On this point, we note that Mr. Justice O'Connor's report on the Walkerton Inquiry identified overzealous provincial deregulation, budget cuts and staffing reductions as major contributing factors that resulted in the deaths of seven persons (and serious illnesses in thousands of other residents) after drinking contaminated municipal tap water.
Significantly, the Clean Water Act was one of the statutes passed by the Ontario Legislature in response to Mr. Justice O'Connor's recommendations, and the Act is intended to prevent the recurrence of the Walkerton Tragedy elsewhere in the province. Accordingly, we conclude that Bill 66's attempt to constrain the application of the Clean Water Act does not represent sound public policy, and must be immediately withdrawn by the Ontario government.
CELA is extremely disappointed to see that the lessons from the Walkerton Tragedy are being discounted or ignored by the current Ontario government. We therefore anticipate working closely with our environmental, public health and social justice colleagues to vigorously oppose Bill 66 when the Legislature resumes sitting in February 2019.
This email address is being protected from spambots. You need JavaScript enabled to view it.