Details

Written by

Gordon Prentice
John Dunlap, the estate agent who acted for Bob Schickedanz in the sale of 687 acres of Greenbelt land west of Bathurst on 15 September 2022, owns land immediately adjacent to the land he just sold.
In the Land Registry map below, Parcel 3, at the intersection of Bathurst and Davis Drive West, is owned by numbered company 2201506 Ontario Inc which is controlled by John Dunlap.
It is unclear to me what effect the redesignation of the Greenbelt land to the north of him will have on the value of Dunlap's land holding. It may increase in value in the expectation that, over time, his land too will be moved out of the Greenbelt.
Mayor Steve Pellegrini of King told the media yesterday that the Township had been looking for a site for a new hospital since 2019 and had done a scan of lands in King that might be suitable. Pellegrini said a "different landowner" had offered land in the vicinity.
I do not know who that "different landowner" is or whether he or she has any formal connection with Southlake – or what conditions were attached to the offer.
This morning I lodged a Freedom of Information request with King Township asking for sight of records relating to that scan, including emails, meeting notes and internal memos.
This email address is being protected from spambots. You need JavaScript enabled to view it.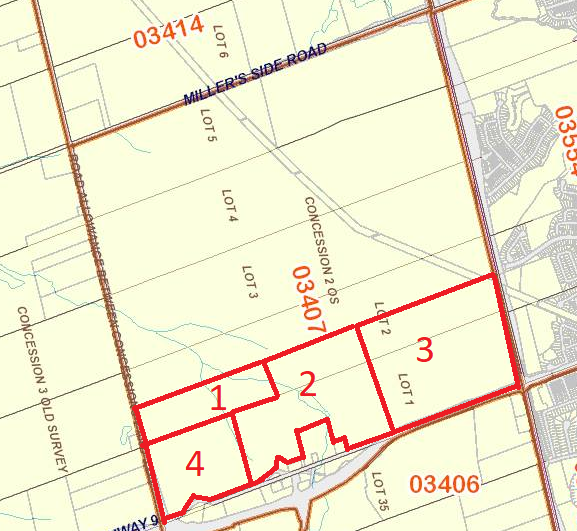 Details

Written by

Gordon Prentice
Ten out of ten to Newmarket Today for covering the Greenbelt story.
Here, King Mayor Steve Pellegrini tells Newmarket Today what really happened. My comments are in italics.
King mayor pushes back
King Mayor Steve Pellegrini denied having any advance knowledge that the Greenbelt lands would be open for development. He said he has asked Stiles (the new NDP Leader) for a formal apology.
Just bluster… asking for an apology.
He said he has never spoken with Ford or Clark on the matter.
This is a red herring. No-one has ever suggested he did.
Pellegrini said they have been looking for a new site for a Southlake Regional Health Centre since 2019, and had explored the area for that reason. He said a different landowner had offered land in that vicinity.
By 2021 it was common knowledge that Southlake was looking for a second (greenfield) site. How did Pellegrini go about looking for a suitable site in King? How did they "explore the area"? Who was involved in the search? Pellegrini says a different landowner had offered land in the vicinity? Who was that landowner and was he or she gifting the land to Southlake? Will Pellegrini disclose this information to the Integrity Commissioner if he feels unable to give details now?
The Land Registry map below shows adjacent parcels of land to the Rice lands. Were any of these parcels offered to Southlake?
Rice made the deal months before it closed in September 2022
When Rice bought the King Greenbelt lands in the summer, Pellegrini said they met to talk about it. He said there was no indication at that time the Greenbelt land would be opened for housing development, and Rice did not indicate anything like that.
Who asked for the meeting and when precisely did it take place? And what was its purpose – for Rice to tell Pellegrini that he had just bought land for land-banking purposes? The Globe and Mail reports that Pellegrini said it was a routine meeting with a developer who had recently purchased land in his municipality. Pellegrini understood Rice had actually made the deal months before it finally closed in September.
"We met with them, we said, 'Wow, you're buying Greenbelt, you plan on farming?" Pellegrini recounted. "They came out and upfront and said 'we have land holdings all over Ontario and Canada.'"
The Globe and Mail reports that Pellegrini says was it was him, not Rice, who suggested the site as a potential location for a new branch of Southlake Regional Health Centre.
"I asked Mike Rice, this is the whole thing, I asked him, would you donate land if we could get a hospital? And he said yes," the mayor said. "That's the only time I've talked to him."
They are doing what they all do: land bank
"Quite frankly, I just assumed they were doing what many others do, and land bank," Pellegrini added.
It was only at that meeting – the first apparently of two - that Pellegrini discovered that some of the lands would be made available for a hospital.
But at that point, Pellegrini said he did ask Rice if some of his land could be made available for a Southlake site, and Rice said yes.
So… it was only after being asked the direct question that Rice admitted that some of his lands would go to Southlake. So coy. He was waiting to be asked.
Minister's Zoning Orders
Even though the land was still Greenbelt, Pellegrini said the province would have the authority to put a hospital there and keep it Greenbelt.
That's just a statement of fact. Minister's Zoning Orders can over-ride regional and local plans and decide on zoning.
"A hospital is a provincial institution. It is permitted in the Greenbelt. We're not asking for it (the lands) to be removed (from the Greenbelt)," he said. "We're asking for a hospital. It's no different than a highway or a transit."Asked about that going against the spirit of the Greenbelt as untouched greenspace and farmland, Pellegrini said the province would have to factor that against other community needs."You would have to weigh the health and wellness of the community, as well," he said, adding that Southlake is "bursting at the seams."
True. Southlake is bursting at the seams. But there are locations where it could expand - outside the Greenbelt.
With Rice agreeing to provide some land, Pellegrini said they held a meeting Nov. 1 to talk about it with Southlake representatives. He said the timing of the provincial Greenbelt announcement Nov. 4 was coincidental, and they had no idea it was coming.
Who represented Southlake? On whose authority? When did Southlake first learn - and from whom - that land would be made available for a "nominal fee"?
Pellegrini said King is not in favour of lands being taken out of the Greenbelt. The township passed another resolution Dec. 12, stating it is not in favour of changing the Greenbelt boundaries and asking the province to ensure natural heritage areas remain protected and the development will have high environmental standards. It also asks for 25 per cent of the units to come there be dedicated as affordable housing. The township's resolution on the Southlake site also specifies that it opposes provincial plans to redesignate a portion of King's Oak Ridges Moraine as a settlement area. That area is situated right next to the Greenbelt lands in King."I'm just advocating, like any other mayor in the region, to have a hospital in their community," he said.
Other questions
One other point I keep returning to... Is there a continuing financial relationship between Bob Schickedanz (who sold the Greenbelt land) and Michael Rice (who bought it) which would give the former a slice of the increased land value once the lands become developable?
Schickendanz could be a silent partner, investing some of his $80M in Rice's private company.
The question is: why would Bob Schickendanz accept $80M for land that he knew would be worth exponentially more just two months later as redesignated Greenbelt land, open for development?
This email address is being protected from spambots. You need JavaScript enabled to view it.
Update on 2 February 2023 from the Globe and Mail: King Township Mayor says he wasn't aware of Greenbelt plans in advance
From CTV Toronto 1 February 2023. and from Global News.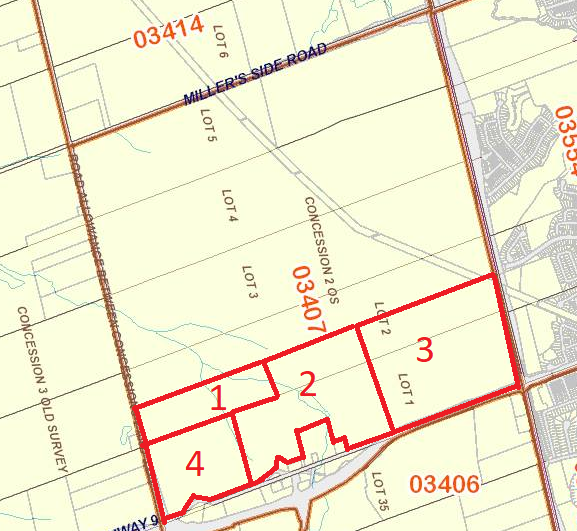 Details

Written by

Gordon Prentice
John Dunlap, the broker of record who sold the Greenbelt land in King sat on the Board of Southlake Regional Health Centre from June 2018 until September 2022.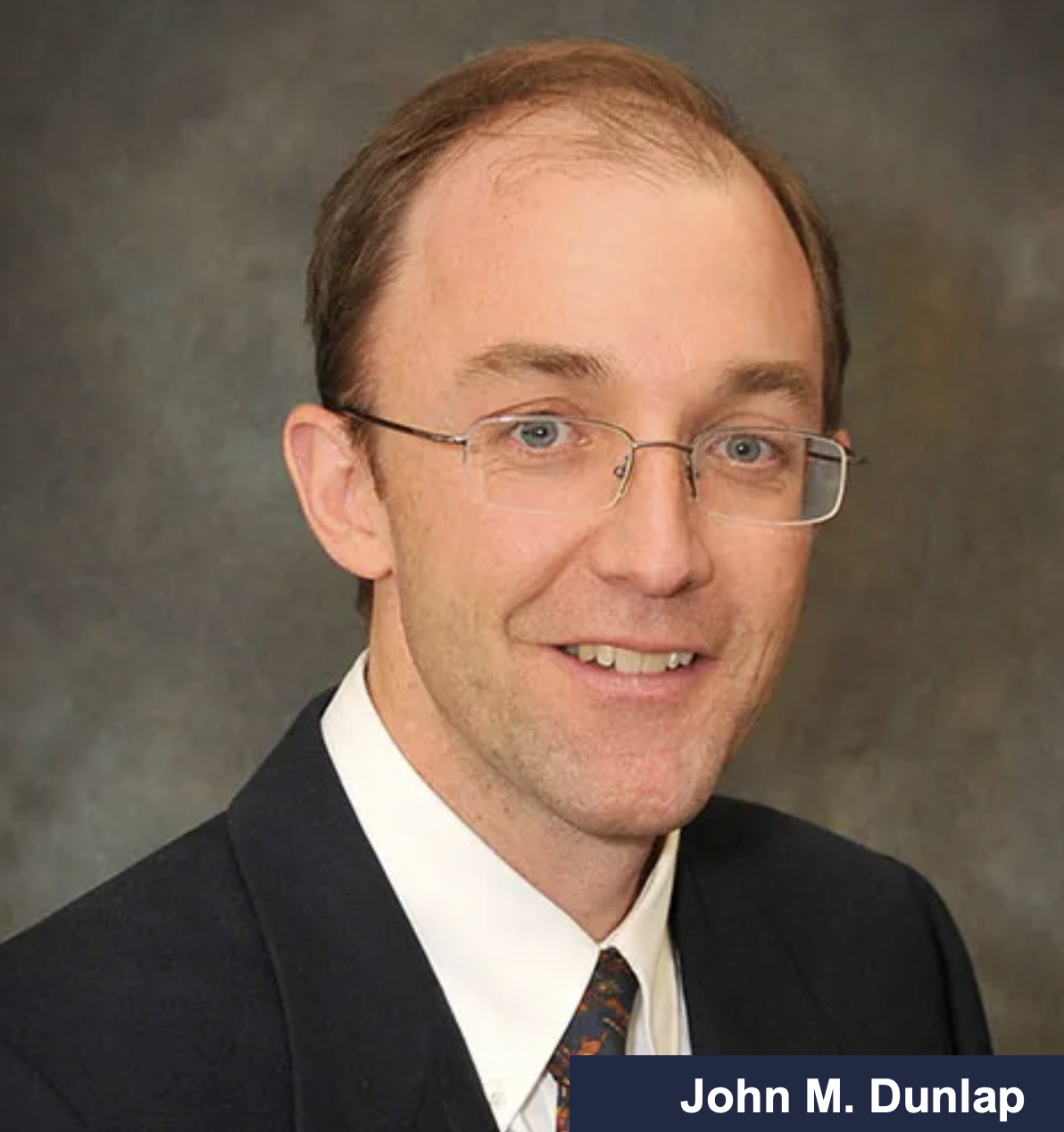 He acted on behalf of Bob Schickedanz who, at the time of the sale, was President of the Ontario Home Builders Association.
The 687 acres were sold to Green Lane Bathurst GP Inc on 15 September 2022 for $80M. The company whose President is Michael Rice was incorporated in July 2022.
John Dunlap's listing described the Greenbelt land as a
"prime landbanking opportunity".
The Dunlap family are long established landowners in King.
John Dunlap is a member of the Delta Waterfowl Board whose profile describes him as President of Moffat Dunlap Real Estate who maintains farms and wildlife properties in Ontario, Georgia and Florida.
This email address is being protected from spambots. You need JavaScript enabled to view it.
dramatis personae
Bob Schickedanz : Former President of the Ontario Home Builders Association and Principal of Schickedanz Bros who sold the Greenbelt land on 15 September 2022.
John Dunlap: the real estate broker acting for Schickedanz and a member of the Southlake Board until September 2022.
Michael Rice: A developer and President of Green Lane Bathurst GP Inc which bought the land.
Luca Bucci: the former Chief of Staff to the Minister of Municipal Affairs and Housing who served from January 2021 until April 2022 when he joined the Ontario Home Builders Association as its Chief Executive.
Steve Clark: The Minister of Municipal Affairs and Housing who announced on 4 November 2022 that certain specified parcels of Greenbelt land – including the lands above - would be opened up for development.
Steve Pellegrini: Four term Mayor of King who was given a commitment by the new landowner at an in-person meeting on 1 November 2022 that portions of the Greenbelt land in King would be offered to Southlake Regional Heath Centre for a "nominal fee". Representatives of Southlake were present.
Update on 1 February 2023: From Newmarket Today: Newmarket blogger uncovers evidence for Provincial Greenbelt investigation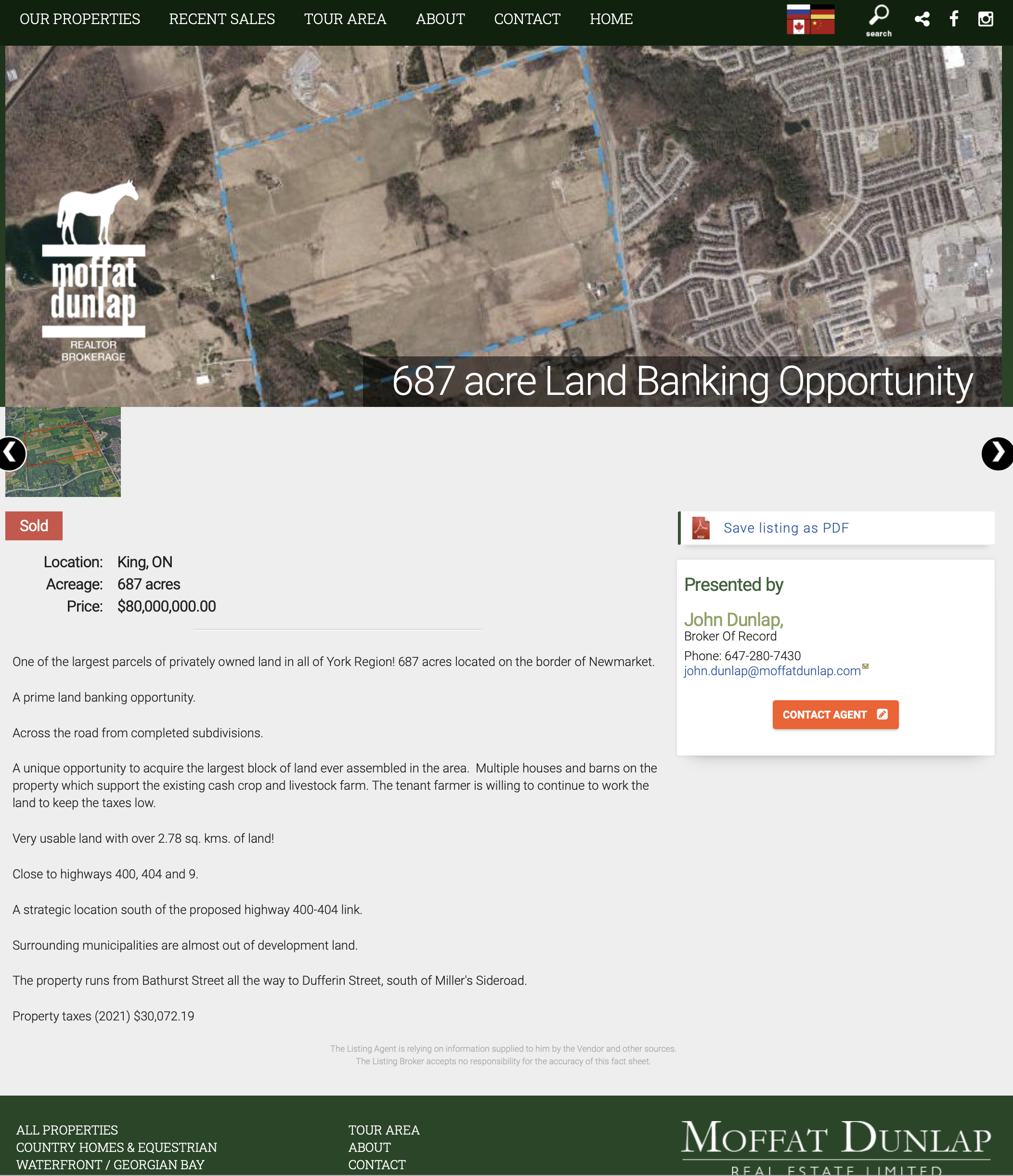 Details

Written by

Gordon Prentice
Yesterday, the UK's latest Conservative Prime Minister, Rishi Sunak, sacked the Chair of the Conservative Party, Nadhim Zahawi, for breaches of the Ministerial Code, the aide-mémoire designed to promote ethical behaviour for those in Government. (Zahawi: photo right)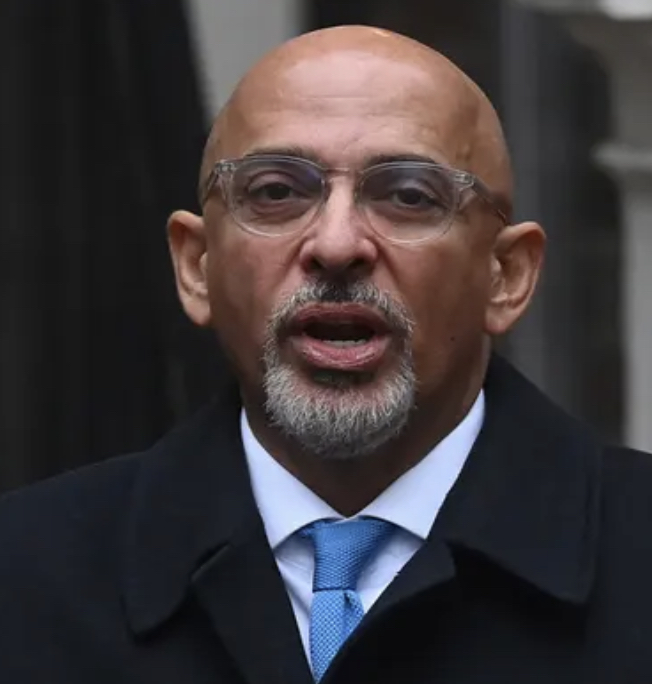 The letter from the Independent Adviser on Ministers' Interests, Sir Lawrie Magnus, to the Prime Minister is here. And Rishi Sunak's letter to Nadhim Zahawi is here.
Ministerial Merry-go-round
On 5 July 2022 Zahawi was appointed Chancellor of the Exchequer by Boris Johnson replacing Rishi Sunak who had resigned from the Government in protest at Johnson's behaviour.
Zahawi lasted 63 days before being reshuffled to another lesser portfolio by the new Prime Minister, Liz Truss. She replaced Johnson and lasted for 44 days, the shortest Prime Ministerial term in British history.
When Zahawi became Chancellor – responsible for the tax affairs of the nation - he failed to declare he was being investigated by the UK tax authorities (HMRC). In September 2022 he settled matters with the HMRC paying an estimated £3.7m in tax due together with a 30% penalty bringing the total due to £4.8m (CAN$7.9M).
There can be no clearer evidence that the rot in UK Conservatism goes right to the top.
Dodging tax
The Prime Minister's letter to Zahawi, formally sacking him, seems to me to be written more in sorrow than in anger.
An exchange of letters is customary in these situations - with all the usual courtesies - but Sunak goes completely over the top by telling Zahawi that he should be extremely proud of his wide-ranging achievements in government.
Zahawi's tax dodging wasn't "carelessness". It was calculated.
Innocent errors do not attract a penalty.
But the fact that Zahawi got away with it for so long is, I suppose, quite an achievement.

This email address is being protected from spambots. You need JavaScript enabled to view it.
Details

Written by

Gordon Prentice
The Toronto Star reports this afternoon that Doug Ford has warned the Federal Government to back-off and not intervene to stop development in the Greenbelt.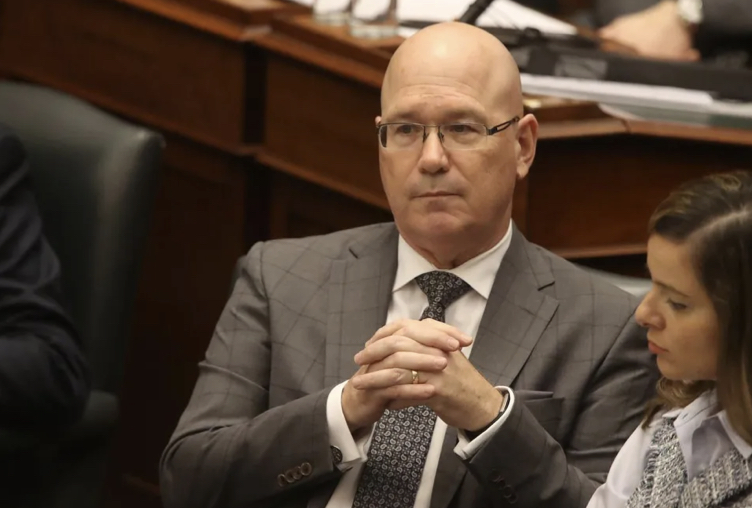 This is Ford being Ford. He huffs and puffs but the two key investigations which could make a difference are already under way. I think we should just let the Integrity Commissioner and Auditor General inquiries take their course.
Here in Newmarket, I am intrigued by what's happening next door in King where a huge tract of Greenbelt was sold by Schickedanz Bros in September 2022 to Michael Rice for $80M. Once the Greenbelt status is removed, the 687 acres will be worth many times that. My initial concern was that the seller had been duped.
Ontario Home Builders Association
The more I look into the issue the less tenable that is. The Principal of Schickedanz Bros is Bob Schickedanz who was President of the Ontario Home Builders Association at the time of the sale.
On 17 September 2019 a media release from the Association tells us that Bob graduated from the University of Toronto and
"At 24 rejoined the family business in the role of property acquisitions, development planning and approvals, where he enjoyed great success. By 2000, with 35 years of experience under his belt, Bob joined his brother Rick, the founder and president of Far Sight homes. In keeping with family traditions, Rick and Bob brought in Rick's sons… to help run the company and to keep the family business growing."
The Schickedanz family has a long track record in real estate and development going back generations so the idea of them being duped as innocent country cousins can now, I think, be safely discounted.
Chief of Staff to Steve Clark
At the time of the Schickedanz sale (then as now) the Chief Executive of the Ontario Home Builders Association was Luca Bucci who had previously served as Chief of Staff to Steve Clark, the Minister of Municipal Affairs and Housing from January 2021 until April 2022. (Photo right: Steve Clark)
I am still waiting to hear from King Mayor, Steve Pellegrini, who told his Council on 7 November 2022 that the new landowner, Michael Rice, was prepared to make land available to Southlake Regional Health Centre for a "nominal fee". This commitment was given to Pellegrini on 1 November 2022, three days before the Government announced that it was opening up parts of the Greenbelt to development.
You can read the Marit Stiles complaint to the Integrity Commissioner here.
This email address is being protected from spambots. You need JavaScript enabled to view it.
Update on 31 January 2023: From the Toronto Star: Durham and development in the Greenbelt