Details

Written by

Gordon Prentice
Over the summer the car park and play area of the Canadian Martyr's Catholic Elementary School in London Road, Newmarket was dug up and reconstructed.
The work began the first work day after the school closed in June and ended just a day before school reopened in September.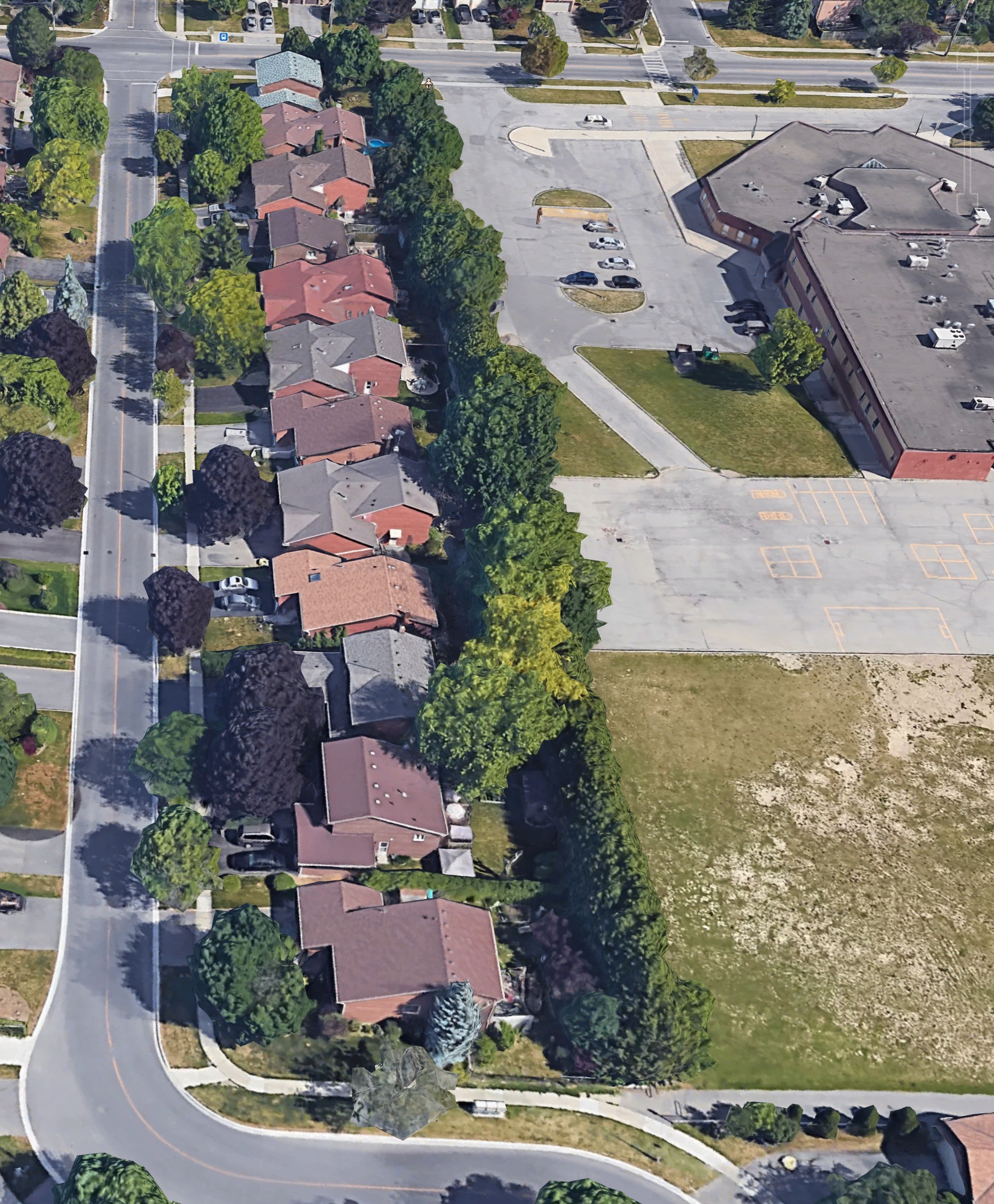 In August the contractor, Joe Peluso, brought in heavy equipment to pound down the aggregates sending vibration shock waves through adjacent properties in Harrison Drive – where I live. Our homes are only a few yards from the property line.
One resident spoke of pots and pans dancing about on the stove top. In my house, china rattled and tinkled. One neighbour called the police. Cracks appeared in garage walls that weren't there before. A 35,000 gallon swimming pool a few yards from the property line we are told started losing water.
We took our concerns about vibration and damage to the York Catholic District School Board.
Damage caused by vibration
We wanted the Board to commission jointly with the residents a structural engineer to inspect our properties for damage caused by the vibration. The school Board would pay the lion's share and the residents – as wholly innocent third parties - would pay a nominal sum.
The School Board wasn't having any of that nonsense. They told the residents they should claim for any damage through their own insurance policies (always assuming they had appropriate cover). It was their problem. Not the Board's.
In 2014 the Town resurfaced Harrison Drive and to its credit told residents what was happening where and when. There was a phone number with an engineer on the other end of the line. Residents could have their properties photographed to facilitate any claims for property damage arising from the construction work.
At no stage did the School Board inform or consult Harrison Drive residents about the planned work and what they could expect.
Vibration by-law needed
Tomorrow, the Town's Committee of the Whole will be reviewing its forward work programme and I see councillors will be considering this very issue: property damage from vibration arising from construction.
I hope Harrison Drive will be used as a case study.
The York Catholic District School Board is washing its hands of the problem. They say residents should claim against their own insurance policies, forfeiting their no claims record and paying deductibles. And, remember, the residents are wholly innocent third parties.
I want to see a new by-law compelling the York Catholic District School Board and anyone else involved in construction to adopt protocols informing residents of planned construction work and what they can expect. And to pick up the tab for any damage.
It is not just the residents of Harrison Drive who are being put through the wringer. Earlier this year a Newmarket resident, Stuart Hoffman, took a deputation to Council complaining about vibration damage caused by construction. He forced the issue on to the Council's agenda.
Good for him.
This email address is being protected from spambots. You need JavaScript enabled to view it.
The Town's forward work program says this report is scheduled to be considering in the first quarter of 2019:
That Council approve the following motion in principle:
That staff be directed to prepare an information document that can be provided to residents in the vicinity of new construction sites, the purpose of which is to advise and to communicate to the residents, the various activities, potential impacts and expected timelines associated with each phase of construction, from site clearing through to house construction; and,
That developers, through their consulting engineers, be required to ensure that residents, and the relevant Ward Councillor, in adjacent areas receive advance written notice of construction events to take place, so that they can be better informed and prepared for any disruption that may occur as a result; and,
That the aforementioned motions be referred to staff for a report back including options and resource requirements.
Details

Written by

Gordon Prentice
This afternoon a jury in the Superior Court of Justice in Newmarket found, as a fact, that Magna's Steve Hinder punched Anthony Pullano in the chest at Jane Twinney's acclamation meeting in Aurora on the evening of 20 March 2014.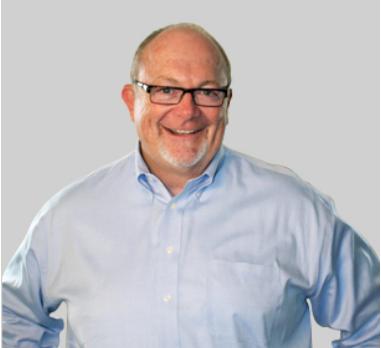 Hinder said throughout there was no physical contact with Pullano other than a handshake. Under oath he swore this to be true.
Hinder consistently lied.
The jury also found as a fact that the blow to Pullano's chest did not cause any injury. The infection of Pullano's ICD which had to be removed was not caused by the punch but by other factors. For this reason the jury did not award Pullano damages.
Reputational damage
Hinder's counterclaim for defamation succeeded and he was awarded general damages of $50,000 for loss of reputation. It was Pullano's firestorm of tweets that did it.
Pullano will also have to pay costs.
Those who have heard Hinder refer to people of Italian heritage as WOPs are entitled to be astonished that his counterclaim for defamation succeeded.
Fred Rankel - a witness called by Pullano - said he was present when he heard Hinder tell former Aurora Mayor Tim Jones that they'd have to roll up the tents and leave town if the WOPs got elected. The Judge ruled that Fred Rankel's evidence was inadmissible as it would be severely prejudicial to the defence. It was never put to the jury.
What happens next?
Pullano has established that Hinder punched him, ergo Hinder lied. The witnesses called by Hinder were mistaken.
It seems to me that Pullano should probably put a line under this and get on with the rest of his life. But who knows?
Hinder's punch and all the humiliations Pullano endured have consumed him for four years.
He also has to find a mountain of cash to pay Hinder's defamation damages and his legal costs which will be submitted to the Court by 31 January 2019.
An appeal may be possible on the basis of a "perverse verdict" – Hinder punches Pullano but it costs him nothing. Not even a token dollar.
Is this justice?
This email address is being protected from spambots. You need JavaScript enabled to view it.
Details

Written by

Gordon Prentice
1.30pm
This morning the Judge in Pullano v Hinder told the jury he should not have allowed counsel for both parties to give a range for the sums to be awarded in damages.
This is true for Pullano (who is claiming damages for pain and suffering etc) and Hinder (who is claiming damages for defamation).
Mr Justice McCarthy tells the jury:
"Your trial judge made a mistake. (Counsel are) entitled to give ranges for general damages but are not entitled to give ranges for aggravated, punitive, exemplary and defamation damages. It was entirely my fault."
Pullano's lawyer, William Reid, again raises the issue of battery.
The Judge has not instructed the jury on the law of battery which is the charge they have to consider.
Personally, I think this is a very big issue.
Jurors need to know what constitutes the tort of battery.
And they've not been told.
This email address is being protected from spambots. You need JavaScript enabled to view it.
Details

Written by

Gordon Prentice
This afternoon the jury in the Pullano v Hinder trial has been locked away, considering its verdict and going through a list of 24 questions Mr Justice McCarthy asked them to address.
Five jurors out of the six must agree the verdict on each of the questions.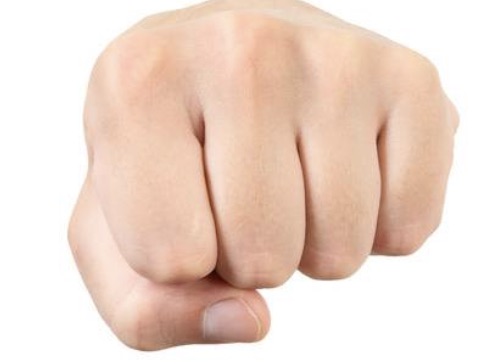 Question 1: Was there a punch? Yes or no. Everything else flows from this. If there wasn't a punch there is no need to address a bunch of other questions.
After deliberating for hours the six members of the jury want to know the definition of a punch.
At 4.05pm the Court reconvenes and before the jury re-enters Courtroom 402 the Judge invites counsel to address him on this point.
William Reid for Pullano says that Hinder is being accused of the tort of battery which he says is some physical contact or touching without consent. The tort encompasses shoving, punching, poking.
Deborah Berlach for Hinder says the evidence was all about a punch.
"I don't know where to go. I don't know there is a (legal) definition of punch."
No physical contact beyong the handshake
Reid says Hinder's evidence states there was no physical contact with Pullano beyond the handshake.
He tells the Judge the jury needs guidance on the law of battery. The Judge disagrees. The first question on the Charge Sheet of 24 Questions simply asks if there was a punch. The Judge says a punch is to strike with a fist. But there is no legal definition of punch. And he is not going to say anything about battery.
Reid says:
"If it is a poke or less than a punch the jury could still find (there was) battery."
Now the jury files in and Mr Justice McCarthy tells them:
"I am a Judge of the law. Punch is not a legal term. I can't help you on that. (The lawyers for both sides) are in substantial agreement with that."
And with that the jury retires, none the wiser.
If they cannot reach a verdict tonight they will reconvene at 9am tomorrow.
This email address is being protected from spambots. You need JavaScript enabled to view it.
Collins dictionary and the Canadian Oxford dictionary both define a punch as a blow with the fist.
Update: John Abel who gave evidence in the Pullano v Hinder trial on Friday 30 November 2018 collapsed on Sunday 2 December 2018 and, tragically, has since died.
Details

Written by

Gordon Prentice
We learn today that Steve Hinder is seeking up to $200,000 in damages from Anthony Pullano in a counter claim for defamation.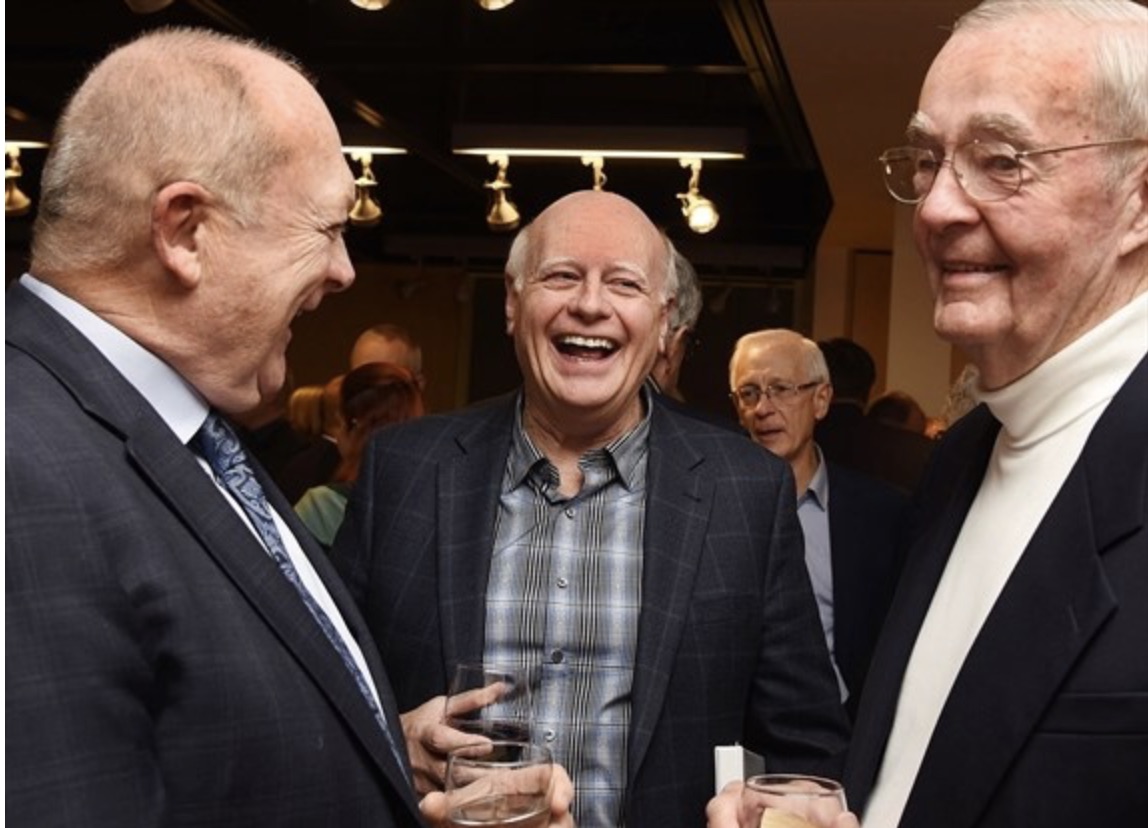 Hinder's lawyer Deborah Berlach tells the jury that her client wants $25,000 - $50,000 for loss of reputation. She says Hinder was so affected by Pullano's relentless tweeting that he "limited some of his interactions in the community". Hinder also wants a further $25,000 - $50,000 for aggravated damages and $100,000 in punitive damages for the way in which Pullano used a public forum to attack Hinder "unremittingly". She tells the jury Pullano published his world view that Mr Hinder was a bully, thug and racist on Twitter.
This is the defamation Hinder complains of. And these are eye watering amounts he claims in damages.
Hinder and WOPs
In her closing speech to the jury this morning, Hinder's lawyer says Pullano's assertion that Hinder mouthed the word WOP is
"completely unsupported by the evidence"
Deborah Berlach is now taking the jury through some of Pullano's most acidic tweets:
"Magna International thug who hates WOPs"
She says this means to her that Hinder is racist. She pulls up another tweet about WOPs
"There can be no doubt these were intended to lower Mr Hinder's respect in the community."
Now she refers to the infamous remark attributed to Hinder:
"If these WOPs get elected we will have to roll up our tents and leave town."
No evidence?
She tells the jury:
"There is no evidence before you that statement was ever made."
The evidence from Aurora businessman, Fred Rankel, that he heard Hinder say this was never put to the jury. With the jury absent from the Courtroom, the Judge ruled it would be highly prejudicial to the defence.
The remark was made by Hinder to former Aurora Mayor Tim Jones in Rankel's hearing on 10 June 2014. But the Judge ruled that Rankel could only be examined on the affidavit he swore in 2015 which focussed on the events of 20 March 2014 – the night of Jane Twinney's nomination.
Rankel also told the Court he heard Hinder refer to the former Mayor of Aurora, Phyllis Morris, as Syphilis Morris but he was immediately stopped in his tracks by the Judge who asked the jury to leave while he (the Judge) discussed the line of questioning being pursued by Pullano's lawyer William Reid.
Reid told the Judge getting these statements on the record was vital given Hinder's counter-claim for defamation which was lodged in 2018.
Deborah Berlach tells the jury that these racial slurs (about WOPs) were designed to diminish Hinder's reputation in the community.
"If Mr Hinder was a racist you would expect there to be evidence. There is none."
Just a handshake
Hinder's lawyer tells the jury that, on the evening of 20 March 2014 at Jane Twinney's acclamation, Mr Hinder did nothing more than shake Mr Pullano's hand.
"There was no physical contact of any kind other than the handshake."
Mr Abel and Mr Desai were close beside and
"Each said clearly and unequivocally there was no more than a handshake."
Now she hands over to Pullano's lawyer, William Reid, who reviews the evidence, taking us up hill and down dale. He starts by quoting Webster's Dictionary's definition of a bully. He says:
"If (the jury decides) Hinder is a bully the defamation action fails."
Rehearsed
He tells the jury Pullano's witnesses are not rehearsed. There are some inconsistencies but this points to greater veracity. Wanda Cena, for example, can't recall which hand Hinder used to punch Pullano.
Reid says Hinder's witnesses are all rehearsed. They remembered the exact words uttered by Hinder when the words (back then) were of no consequence.
Reid tells the jury Magna's Mark Neeb sat on Pullano's complaint of 26 March 2014 and did nothing about it until September 2014.
Now Reid is focussing on Hinder's memory.
On 22 May 2015 when Hinder gave a full statement on the events of 20 March 2014 he did not mention the second interaction with Pullano.
Hinder says he first became aware of Pullano's allegations of assault on 22 May 2015. Magna's Mark Neeb said he told Hinder in September 2014.
Reid says that Hinder was specifically asked if Neeb told him about the assault. Hinder says no.
Memory lapses
Hinder does not recall the encounter when Pullano says to him:
"Listen you fuck I am calling Magna. Tomorrow I am calling…"
Reid closes by summarising the medical evidence. He says the jury must decide on the balance of probabilities if an infection was caused by a punch. He says Pullano had to go through two operations, one to take out the old infected ICD and another to implant a new one. He says Pullano's heart function has deteriorated. He summarises Pullano's claim: $100,000 - $125,000 for general damages and a further $50,000 for aggravated damages and $100,000 for punitive damages, deterring others from doing anything similar.
As Reid sits down, Deborah Berlach immediately flags up six concerns about his closing speech. The Judge agrees with Berlach and gives Reid a public dressing down.
The Judge tells the jury to disregard various points because they are irrelevant, inappropriate or are not supported by the evidence. Personally, I think it is all a bit harsh but then what do I know? I am not a lawyer but I do have a very highly developed sense of justice and what is right and wrong.
Reid referred to Hinder as "muscle" who leaned (unsuccessfully) on Chris Ballard's office to get them to advertise in Aurora Snap'd. We are told that is inappropriate.
Reid is told he can't tell the jury that an early apology from Hinder would have sufficed.
He can't refer to Fred Rankel's friend Roy Cohen who was with him at the Jane Twinney acclamation as, perhaps, "another set of eyes" when Cohen was not called as a witness.
Reid can't suggest collusion between Hinder and his witnesses although the jury can draw that inference if they are so minded.
He can't say Hinder and Neeb got their wires crossed on when Hinder first knew Pullano was claiming there was an assault.
I don't know how much weight the jury will give to this stuff.
Who is lying?
My advice to the jury (not that they should or will be reading this) is to keep it simple.
Did Hinder punch Pullano? Or was it a handshake?
In other words
Who is lying?
Tomorrow, Thursday 6 December 2018, Mr Justice McCarthy sums up the evidence and gives his directions to the jury.
This email address is being protected from spambots. You need JavaScript enabled to view it.