Details

Written by

Gordon Prentice
Tomorrow (Wednesday) the jury of four women and two men in Courtroom 402 of the Superior Court of Justice in Newmarket will hear the closing arguments from the lawyers from both sides in Pullano v Hinder.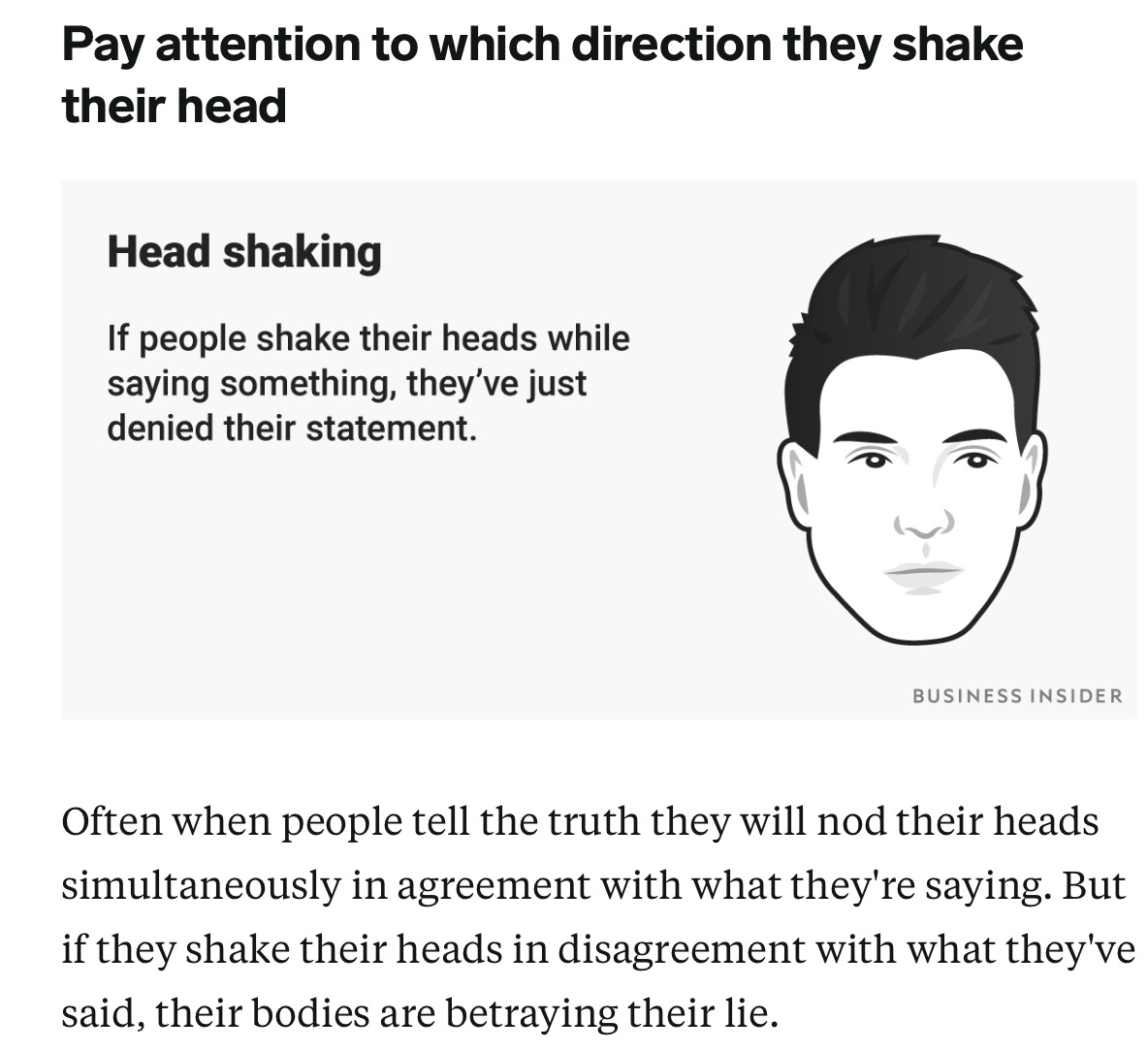 Anthony Pullano who says he was punched in the chest by Hinder using a closed fist. And Hinder who denies this. It was just a handshake.
I have been reflecting on the evidence and what I've heard in the Courtroom. Of course, I know things that were kept from the jury because I was listening to the legal arguments put by both sides to the Judge when there were matters of contention. The jury had to leave.
I struggle to keep up. I am not a lawyer. Nor a pretend lawyer.
Like everyone else in the public gallery I couldn't see the exhibits that were shown to the jury on a big TV screen. I had to use my mind's eye as best I could.
I believe Anthony Pullano is telling the truth when he says he was punched in the chest on his ICD. I believe Steve Hinder when he told us he didn't know it was there. I believe on the basis of the medical evidence that the infection was caused by a punch. Throughout this whole business I have asked myself why Pullano would invent the assault and stick with the story for four years.
What kind of person is Steve Hinder?
He can be charming, I'm sure. During his first day on the stand the Court clerk rose to help him find tab 8 in a huge bundle of documents. He finds the tab before she gets to him and I see him smile at her and wink.
But is there a darker, aggressive side to Hinder?
It's my money!
On Tuesday 27 November 2018 Brian Morris gave evidence. Morris worked for former MPP Chris Ballard and had signing authority for the MPP's office budget which included advertising events that the MPP wanted to promote such as the Leading Women and Girls' Awards.
This included advertising in Aurora Snap'd, a newspaper jointly owned by Hinder and Melanie Bell.
Morris tells the Court he didn't feel that Ballard was getting enough bang for the buck and stopped advertising in Snap'd Aurora though he continued to advertise in Snap'd Newmarket.
In May or June 2016 Hinder called Morris about buying advertising saying loudly:
"It's my money!"
Morris corrected him saying it was the taxpayers' money not his.
"It sounded as if he was demanding money from our budget."
"Not quite yelling but close to it."
According to Morris, Hinder said "It's my money!" three times, quite aggressively.
Hinder's memory
And how good is his memory? He can remember some things that happened on 20 March 2014 with crystal clarity. But other things are just a big blur.
On the first day Hinder gave evidence there was a curious moment when we all saw him answer "yes" to a question while shaking his head from side to side. I remember thinking at the time, how strange.
And after Hinder allegedly shook Pullano's hand (the famous "and who are you supporting tonight?" moment) he tells us he walked towards the stage.
"I probably said hello to Frank Klees…"
I think I'd remember. Hinder told us one of the main reasons for going to Jane Twinney's acclamation meeting was to hear what Frank Klees had to say. Klees who was standing down as an MPP was a man he respected.
Hinder was asked if he supported any candidate in the 2014 election financially. He tells the Court that if he did it was Mayor Dawe.
From time to time I make political donations and I always remember who I'm giving money to. If you are making zillions of donations you can be forgiven for forgetting. But Hinder can't remember his one donation. If, indeed, he made one.
Why is this kind of stuff important? Because the jury is trying to assess the truthfulness of the witnesses.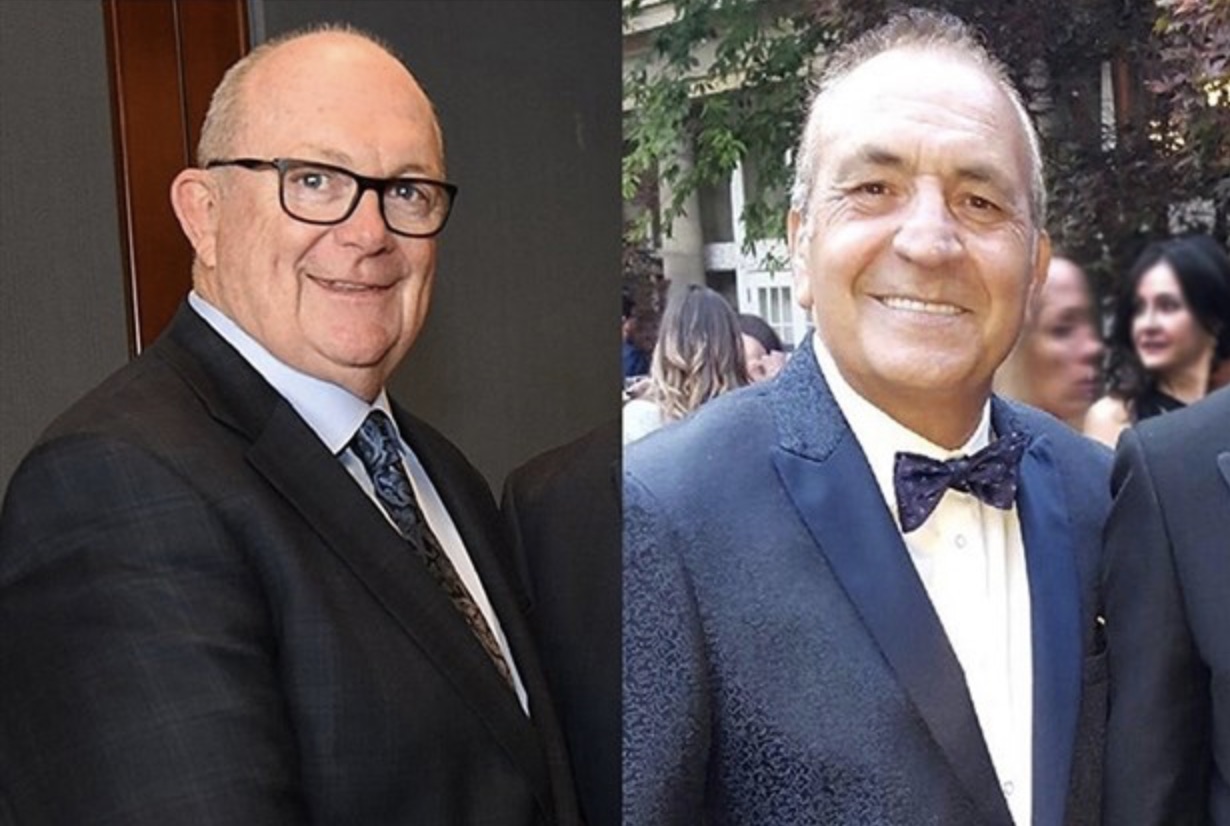 WOPs
We know from Fred Rankel that Hinder said they'd have to roll up the tents and leave town if the WOPs got elected. The Judge said this evidence was inadmissible and would be severely prejudicial to the defence. Fair enough. (The jury is instructed to stay well clear of social media during the trial.) Yet why would Rankel invent such a story?
We know Rankel is a man who is comfortably well off. He said as much in answer to a question from Pullano's lawyer. He had known both Hinder and Pullano for about 15 years and was beholden to neither.
Earlier Pullano had told the Court:
"Fred Rankel is a self-made man. He owns half of Aurora real estate. But if you meet him he looks like the maintenance man."
Not quite. But we all know what Pullano meant.
Magna's Mark Neeb
Last Friday, Mark Neeb took the stand. He is Chief Human Resources Officer for Magna. He is responsible for compensation, employment law and labour relations and other matters. But he has no formal training in law. He was the Chief Administrative Officer for the Town of Aurora from 1995-98.
Neeb was not at the Jane Twinney nomination meeting.
He is confident and commanding in the witness box. Neeb speaks loudly and clearly in precise paragraphs with perfectly formed sentences. The contrast between him – all rectitude and order - and the rambling Pullano is profound.
"I first met Mr Hinder informally right from when I arrived in town. He was identified as a possible citizen of the year. And he was (subsequently) chosen."
Neeb considers Hinder a friend.
The March 2014 conversation
Pullano called Neeb on 24 March 2014 and spoke to Neeb's executive assistant. Neeb says he returned Pullano's call within 24 hours and they spoke for about 15 minutes.
Neeb must have taken a note of that call or else he has perfect recall. He tells us the conversation touched on three things.
Pullano spoke to Neeb about his wife and son. He then talked about his (Pullano's) desire to run for Council in 2014. He wanted to know what was going on in Aurora and what impact rules and regulations had on Magna. He then talked about the car industry. And then he said he was contemplating running for Mayor rather than standing for councillor.
Neeb says Pullano never told him he had been punched by Hinder.
Neeb says that if he had done so Magna would have followed the protocols and launched an investigation.
The September 2014 meeting
On 16 September 2014 Pullano had a meeting with Neeb that lasted for about 45 minutes.
Neeb says Pullano talked about the issues facing the town and tested some campaign slogans on him. Pullano then raised the issue with Steve Hinder. Pullano said Hinder assaulted him, punched him. He wanted an investigation.
"I told him for sure we would. We had a protocol in place."
"(But then) he indicated he was taking legal action. I was very clear to him things would go in a different direction."
Neeb tells the Court he didn't make a note of that meeting but went straight to his legal people and told them what had happened.
How Magna decides on political donations
Neeb explains how Magna deals with donations to politicians and those running for office. At no stage did Pullano ask Magna for money. Possible donations are reviewed by Magna's Social Responsibility Committee and are ultimately approved by Neeb. We learn there are very strict protocols in place.
"I am not a bagman. I find that offensive."
Neeb tells the Court Hinder would be consulted about donations to candidates and asked for his recommendations.
When he gave evidence on Wednesday 28 November 2018 Hinder told the Court:
"I make representations… It is my responsibility to understand what the needs are in the community."
Pullano's lawyer is stopped in his tracks by the Judge when he tries to ask Neeb about Magna International's $125,000 interest free loan to Bryan Cousineau, the then Chief of Police of York Region. Cousineau resigned and pleaded guilty in 1998 to breach of trust charges.
Neeb says he has no knowledge of any of that which was before his time.
Pullano's lawyer puts it to Neeb:
"Your plan was to defend Mr Hinder. Not investigate."
Neeb replies:
"I completely disagree."
The medical evidence
The Court heard from three doctors, two called by Pullano and one by the defence.
The key issue here is causation.
Was the infection of Pullano's ICD caused by the alleged punch on the chest (which Pullano insists was caused by Hinder's closed fist) or was there a pre-existing condition which only manifested itself after 20 March 2014?
Personally, I found the evidence presented by Dr Andrew Morris very persuasive. He is the expert's expert on infectious diseases and how to treat them. He told the Court firmly and without any hesitation that the infection which showed in Pullano after 20 March could not have been there at the time his ICD was inserted the year before. There was no latent infection.
Pullano's cardiologist at Southlake, Dr Alfredo Pantano, was the doctor who removed the ICD "because it was infected".
The Court is taken through a detailed chronology of when Pullano went to Southlake and its ICD clinic. In June dark brown spots are discovered on Pullano's chest and on 26 June 2014 the ICD is removed.
The medical notes
A huge amount of time is spent going through the medical notes. Dr Pantano wants to supplement with his own views the information in the medical notes. The Judge will not allow this. He rules that in giving evidence Dr Pantano must only comment on the notes as written up at the time and not make any other observations. The Judge says the doctor must stay within the "four corners" of the clinical notes.
As a lay person, I can see why the rules of evidence do not allow for this – to prevent subsequent embellishments. Dr Pantano was not allowed to fill in the blanks.
In cross examination for the defence, Hinder's lawyer makes much of the fact that in the clinical notes – on the clinical examination dates specified by her – there is no mention of a punch.
Dr Eugene Crystal
On Thursday 29 November 2018, Hinder's lawyers called Dr Eugene Crystal, a cardiologist and an expert in electrophysiology. He knows a lot about ICDs. This is the first time he has been called as an expert witness.
As the questions unfold I marvel at the skill of the lawyers on both sides who navigate their way through unfamiliar medical terminology and ask insightful and penetrating questions.
Hinder's lawyers have asked Dr Crystal to review all the clinical notes and provide "opinion evidence".
Dr Crystal tells the Court:
"Mr Pullano suffers from a slow manifesting infection of the device caused by the contamination of the pocket at the time of implantation." (The pocket is the hole made in the chest to take the device.)
Dr Crystal says he is not an expert on infectious diseases and having read Dr Morris's report he tells the Court:
"I deeply disagree with Dr Morris."
Dr Morris had said there was no evidence of infection before 21 March 2014.
Dr Crystal describes the infection as slow and "indolent".
Dr Crystal mistakenly thinks Pullano was on blood thinners prior to 20 March 2014.
He is asked if it would take a lot more force to damage the ICD without blood thinners being present.
"Yes. The premise is correct. My conclusion is incorrect. I was misinformed."
Now we are hearing about blood tests, nurse qualifications and whether antibiotics work for indolent infections. Now we are hearing about bacteria becoming resistant to drugs.
"I am not an expert to the level of Dr Morris."
I put down my pen.
At last, something I fully understand.
This email address is being protected from spambots. You need JavaScript enabled to view it.
Details

Written by

Gordon Prentice
Newmarket Mayor John Taylor and Regional Councillor Tom Vegh said yesterday they would not be voting for Mario Racco for Regional Chair if he throws his hat into the ring on Thursday evening.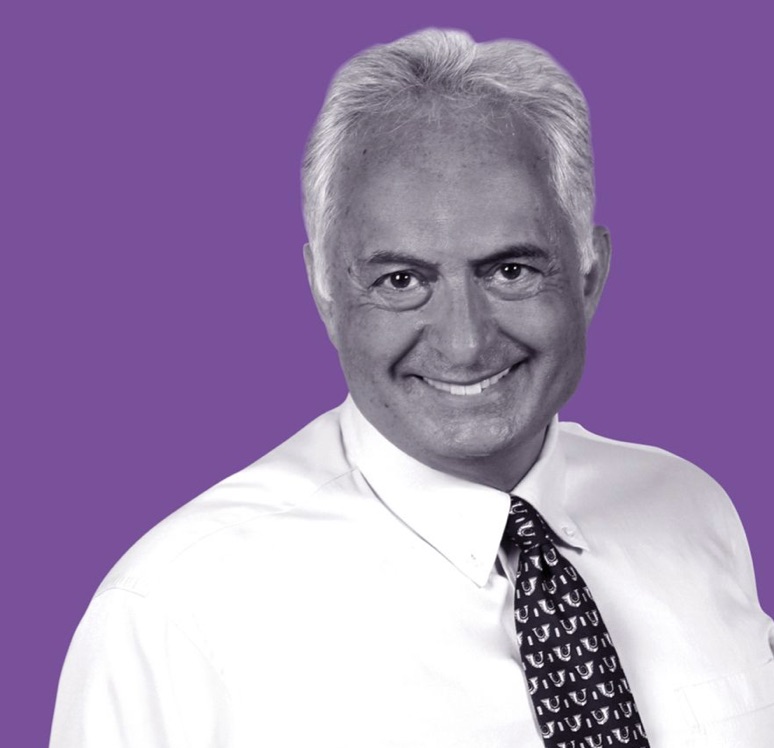 Taylor is unequivocal:
"I think it is highly unusual of him to indicate he will only run and provide an address at the meeting outlining his positions and vision if he is guaranteed a win. This is not an approach I can support."
Tom Vegh says:
"He (Racco) told me that he will only be submitting his name for Regional Council Chair if he has a guarantee of 11 or more committed votes… I told Mr Racco that I am satisfied with the leadership provided by Chair Emmerson and will be supporting him."
Racco complains of backroom deals being part and parcel of the process of selecting the Chair of the Regional Council. On that I agree with him.
But, perversely, his own campaign now smacks of the very thing he is complaining about – backroom deals.
Racco is absolutely right to meet members of the new Regional Council and canvass their support in any way he thinks fit. But – always assuming he has someone to nominate and second him - he must have the courage of his convictions and follow through.
Willing to wound and yet afraid to strike
He should address the Regional Council on Thursday evening at its inaugural meeting, setting out his stall.
He should tell us why is he running. And what will he do as Chair that Wayne Emmerson won't do.
Racco will, of course, be putting himself in a very exposed position. What if he fails to win? Or loses badly?
When Newmarket's John Taylor was a candidate for Regional Chair in 2014 he received 4 votes out of 20. A handful of people saw the vote as a huge humiliation.
On the contrary, in my eyes it enhanced Taylor's reputation and did him no harm whatsoever, either in the short or long term.
If Mario Racco is serious about becoming the indirectly elected Chair of York Regional Council he should turn up and make his pitch.
This email address is being protected from spambots. You need JavaScript enabled to view it.
Update on 6 December 2018. This evening Wayne Emmerson was acclaimed as Chair of York Regional Council. There were no other candidates.
Details

Written by

Gordon Prentice
The inaugural meeting of York Regional Council could be a moment of high drama - or it could be a damp squib.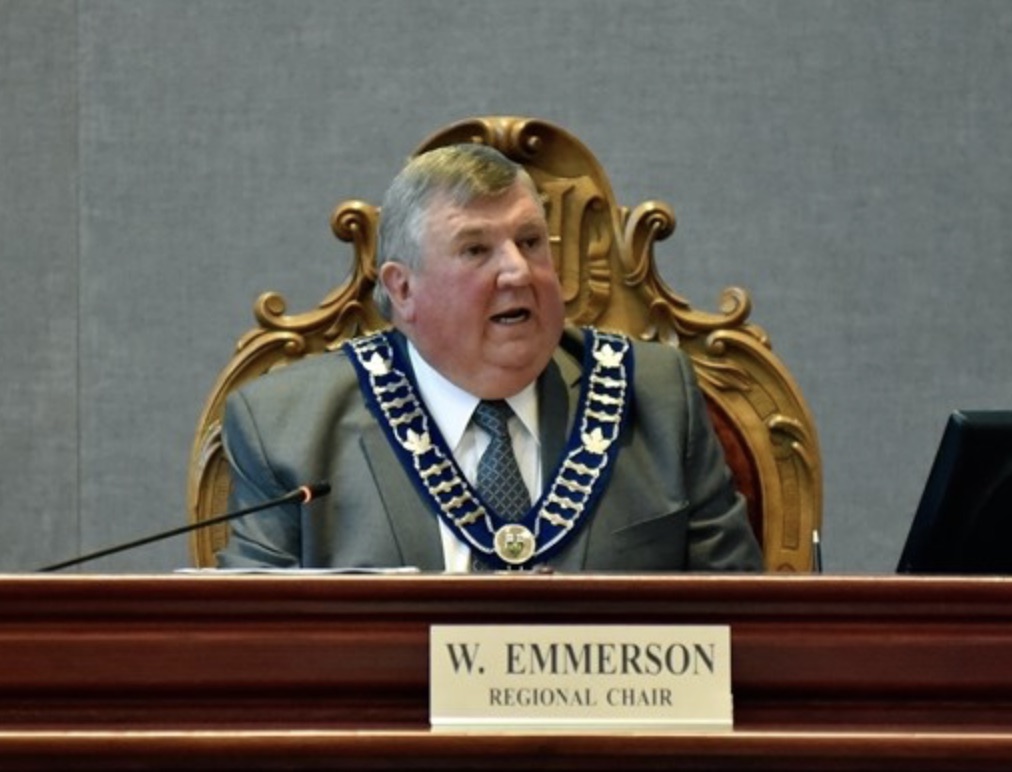 At the first meeting of York Regional Council at 7pm on Thursday 6 December 2018 the new Regional chair will be decided on a vote of all Regional Council members – all 20 of them. Abstentions are not allowed.
The incumbent Chair, Wayne Emmerson, is courting his electorate of 20 rather than York Region's 687,571 voters. (This was the electorate in 2014.)
Can't win Will win
Emmerson has said he couldn't win a region-wide vote. But an electorate of 20 changes the odds.
Newmarket's Mayor-elect John Taylor ran against Emmerson in 2014 and lost 16-4. He knew he wouldn't win and said so at the time. But he didn't want the top job to be determined by acclamation with no other contenders. Seems to me the same logic applies in 2018 and there should at the very least be a contest for a job which pays $270,000+ in salary and benefits.
Step forward Mario Racco who declared himself a candidate after the previous Liberal Government took up Chris Ballard's Private Members' Bill which called for the direct election of the York Regional Chair and put it into law.
Direct election scrapped by Ford and Elliott
When the Ford Government was elected on 7 June this year Ford, supported by Newmarket-Aurora's new MPP Christine Elliott, scrapped the election and reverted to the status quo ante.
Mario Racco tells me he will allow his name to go forward if a majority of members are prepared to support him.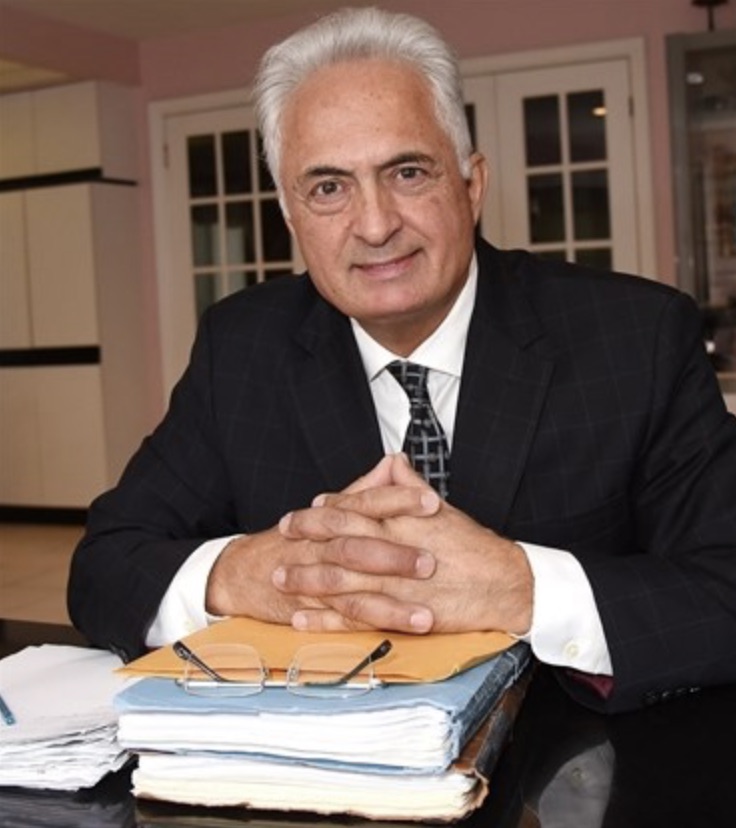 "It is the right thing to do but I do not want to cause difficulties to any of the 20 York Region Council members."
He tells me he has contacted all members of York Regional Council – presumably to lay out his stall. I do not know what was said. In the same way I have no inkling what Emmerson has said to his new flock and what's in it for them. This is part of the problem with indirect elections. We the public, the great unwashed, don't get a look in.
I've asked Newmarket Mayor John Taylor and Regional Councillor Tom Vegh if Racco asked for their support and what they said in reply. I've also put the same question to Aurora's new Mayor, Tom Mrakas.
I ask Racco if he intends to be at the Regional Council meeting on Thursday if he does not have firm pledges from 11 members. He tells me:
"It all depends on how things may develop."
Direct election could be back on the agenda
Mario Racco, like me, is in favour of the direct election of the Regional Chair. If he wins on Thursday the Regional Council under his leadership could ask the Province to legislate for an elected Regional Chair chosen by the voters at large. Emmerson has set his face against direct election.
Christine Elliott refuses to tell me if she had a view on the direct election of the Chair of Durham Region in 2010 when there was a referendum across the region on the issue. She was MPP for Whitby Oshawa back then. There was overwhelming support for the direct election of the Regional Chair (80:20) which was brought in for the first time in 2014.
I am left wondering if Christine Elliott will be amongst the dignitaries on Thursday. Probably best if she stays away.
This email address is being protected from spambots. You need JavaScript enabled to view it.
Update on 3 December 2018: In the event of a tie in votes for Regional Chair procedures agreed by the Regional Council in September 2018 allow for the successful candidate to be chosen by lot. The Regional Clerk has not received any formal nominations for the Regional Chair position (as of 1pm today, Monday 3 December). I am told nomination forms may be filed on or before 6 December 2018.
This afternoon Racco made a direct appeal to members of York Regional Council to support him rather than the incumbent Wayne Emmerson.
In the letter - also copied to the press and media - Racco says Emmerson:
"has seriously undermined his own credibility by declining to run in a popular election. I will not comment on his abilities, but frankly the optics are terrible. Mr. Emmerson openly admitted that he could not win a Region-wide vote. Why then would he be considered a viable candidate for appointment to that same position? I fear that re-appointing Mr. Emmerson would just reinforce the "backroom dealing" perceptions that we all know voters dislike."
Details

Written by

Gordon Prentice
Arshad Desai, one of Steve Hinder's key witnesses, today told the Superior Court in Eagle Street he was charged in June 2014 for driving without insurance and was fined $500. He is not entirely sure of the figure. In any event, Desai tells the Court: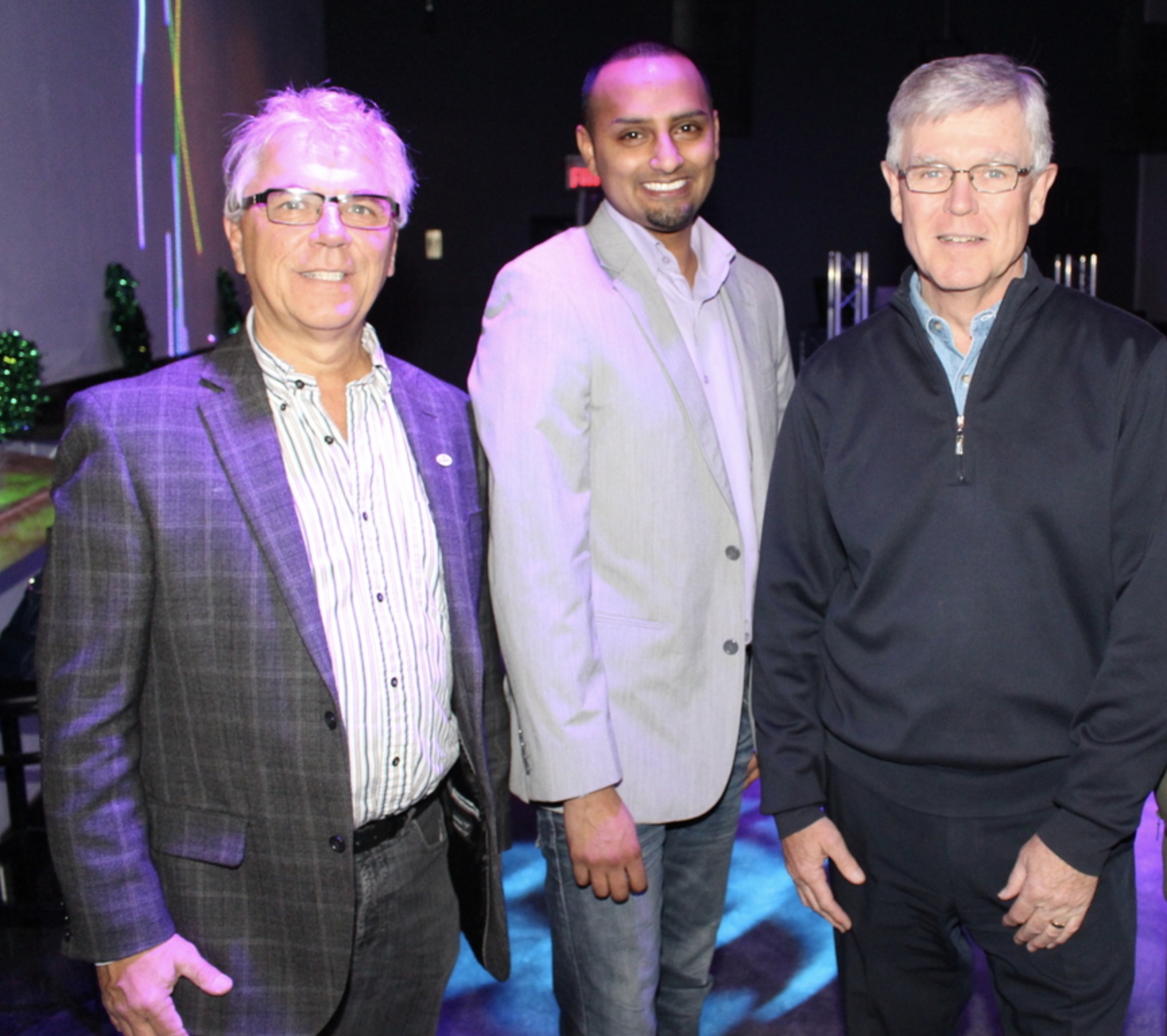 "I was convicted."
He took out a loan of $15,000 to clear his various debts and a separate loan to finance his (unsuccessful) campaign for election to Aurora Council in 2014. Despite this he brazenly campaigns on a platform of fiscal rectitude. Pullano's lawyer asks him:
"Did you think you were the model of fiscal responsibility?"
With breathtaking chutzpah, he replies:
"I did."
He says he cannot recall when he got married. We learn he is now divorced and his fiancée of four years bales him out financially. He has a minimum wage job at York University where he is also a student.
Pullano's lawyer tells him he fell behind with his child support payments of $460 per month. Desai disagrees. He took out a loan to cover the cost.
Desai comes across as someone with absolutely zero credibility yet, curiously, Hinder calls him as a witness.
Desai tells us he has known Hinder since 2014 and he regards him as a mentor and friend.
Standing too close for comfort
On the night of the alleged assault, Desai arrives at the Mansion Banqueting Hall around 6.40pm. He checks in his coat and walks over to the (then) Deputy Mayor, John Abel. He says he was standing close to Abel and Pullano. Hinder walks up to Pullano and shakes his hand. Then he shakes John Abel's hand and then Desai's.
Desai tells us they are all huddled together – improbably "less than one foot away" from each other. (As close as people stand when they are being photographed together.)
Desai says the handshake "was at waist level".
Earlier witnesses, Fred Rankel and Wanda Cena, both saw Hinder's arm at shoulder height. They both saw Pullano step backwards. Desai says:
"Mr Hinder did not strike Pullano in the chest. I watched the entire interaction (which) lasted seconds."
"Mr Pullano did not say anything. He looked embarrassed."
I don't recall
Desai was approached by Hinder's lawyers around June 2015 to give a statement on what happened on the evening of 20 March 2014 at Jane Twinney's acclamation as the PC candidate for Newmarket-Aurora. He is asked if he spoke to Hinder after that approach. He tells the Court:
"I don't recall."
"It was three years ago."
So many key witnesses are so forgetful. Yet they have perfect recall when it suits.
Earlier, Hinder is asked by Pullano's lawyer why he chose to shake Pullano's hand.
"He was a candidate." (in the October 2014 municipal election)
"It might have added to the comfort of shaking Pullano's hand to have other people around."
Hinder is asked about what happened after the alleged punch when, later, Pullano goes up to him and says:
"Listen you fuck I am calling Magna. Tomorrow I am calling."
Hinder tells the Court:
"I don't recall that."
My mind is a blank
It is a funny thing memory. Sometimes it's there when you need it. But often there's just a blank.
When he is not giving evidence Hinder, in the row in front of me, is crouched over for long periods gazing intently at his mobile phone, switched to silent mode.
The Court Usher repeatedly tells us to switch off our mobile phones when the Court is in session.
I am programmed to obey.
For others rules are made to be ignored.
Former Aurora Deputy Mayor John Abel is on the stand tomorrow.
This email address is being protected from spambots. You need JavaScript enabled to view it.
Read this: Photos, diagrams, documents and other exhibits are regularly shown to the jury on a big 70" TV screen which is not visible to the press and members of the public sitting in the public gallery. This puts us at a huge disadvantage when trying to follow the proceedings. Just so you know.
Details

Written by

Gordon Prentice
Steve Hinder was good in the witness box today. He is calm, confident and assured. But is he telling the truth?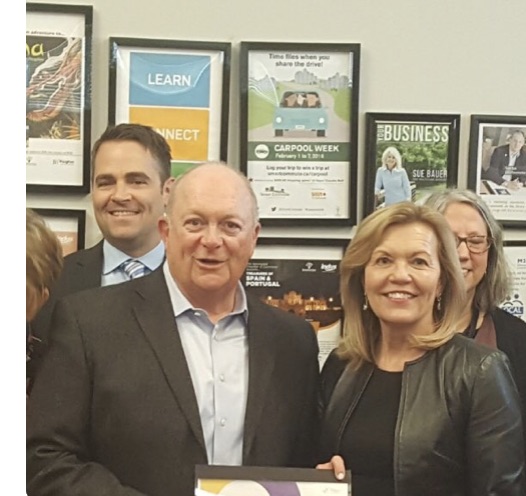 To be clear, Anthony Pullano or Steve Hinder is lying under oath.
Hinder puts in a masterly performance. At one point, when talking about the effect of Pullano's never ending stream of acidic tweets, he chokes up. He tells the Court:
"My wife constantly reminded me how much we enjoyed life before politics. I didn't want to be out there being subjected to this."
"It caused anxiety… I didn't go out as much."
I am looking at the jury as he says this, gauging their reaction.
Hinder has appeared in Court a thousand times in the course of his long 30 year police career. He knows what to say and how to say it. But despite being at the sharp end, dealing with criminality for decades he is still, touchingly, an innocent abroad. He is asked if he knows what a bagman is. He says he doesn't know. I gasp.
The night of the alleged assault
On 20 March 2014 – the evening of the alleged assault on Pullano – Hinder went along to the Mansion Banqueting Hall for Jane Twinney's acclamation. He tells us he really didn't want to go but Frank Klees was stepping down as MPP for Newmarket-Aurora and he had a lot of respect for him. He wanted to be there for that and for Jane Twinney. He worked with her in her role as a councillor.
He tells the Court he walked into the main room. He saw John Abel – the then Deputy Mayor of Aurora – and walked over to say hello.
"There were lots of people standing around that general vicinity."
"I reached out and shook Pullano's hand and said:
"So who are you supporting tonight?"
"It was a simple comment like that. I shook Pullano's hand first (with my right hand) then John Abel's and Arshad Desai's. It (all) happened in less than a minute."
He is asked if he was upset that Pullano had been at the Ballard meeting the night before.
"I didn't care."
He is asked if he touched Pullano in the chest or poked him."No."
He says that after shaking hands he moves on and Pullano follows him and tells him not to worry who he is supporting. "Don (Don Walker, Chief Executive of Magna) and Joan (his wife) will know."
WOPs
Hinder is asked if he ever called Pullano a WOP. "Never."
Did you silently mouth WOP? "No"
Do you hate WOPs? "No."
Do you have concerns about Italian people moving into Aurora? "No."
Do you ever use the term WOP?
"Certainly not publicly."
Do you use it privately?
"No."
Hinder is asked about a remark he allegedly made about rolling up the tents and moving out of town if WOPs are elected.
"I don't recall saying it. It is not in my nature."
Whoa! This falls way short of an absolute denial. It is formulaic. I don't call people of Italian heritage WOPs in public or in private. My brain isn't wired that way. Hinder's response is rehearsed.
Later, Pullano's lawyer, William Reid, picks up on this when he asks Hinder if he is familiar with the law on perjury. Reid tells the Court the "I don't recall" is a technique that is used to avoid the perjury trap. Hinder acknowledges the formulation he used could be seen that way.
Police training and the use of force
Hinder goes on to tell the Court that in his 30 year police career he used a "closed hand punch" only once.
He is asked if he has ever been in a fist fight and says yes. He is not asked how many fist fights he has been in.
Pullano's lawyer's cross examination is slow, meandering and laborious. There are no signposts to tell the jury where his questions are going. The jury's eyes are glazing over.
Picking up a salary as a councillor while barred from elected office
We learn that Hinder stood for election to Aurora Council when he was a serving police officer in Toronto and when the Police Regulations in place at the time did not allow for this (they were subsequently changed).
Did you get a legal opinion? No.
You broke the law. Yes.
We hear in deadening detail about Hinder's employment history with Magna and the Stronachs and how much he earned, his employee benefits and the bonuses he could get. We learn about the Stronach Consulating Group (a family trust) and the plans to release surplus lands in Aurora for development. Pullano's lawyer, William Reid, is now taking us deep into the undergrowth and we all follow reluctantly.
We hear about Magna's political contributions. We learn Hinder recommends who gets the money. He doesn't make the decision. We are not told how many of Hinder's recommendations are spiked and rejected.
All in all, a long painful day of cross examination trying to get behind Hinder's solid pillar-of-the-community exterior.
Tomorrow he is back on the stand.
This email address is being protected from spambots. You need JavaScript enabled to view it.