Details

Written by

Gordon Prentice
On 22 September 2020 East Gwillimbury Council called on Metrolinx to consider extending the planned all-day two-way 15 minute train service north from Aurora (where it will terminate) to East Gwillimbury Go Rail Station at Green Lane. In a unanimous vote they also asked Metrolinx to bring forward plans for grade separation at Green Lane. (The photo below shows the road and rail track intersecting at grade with traffic controlled by a level crossing with clanging bells and flashing lights.)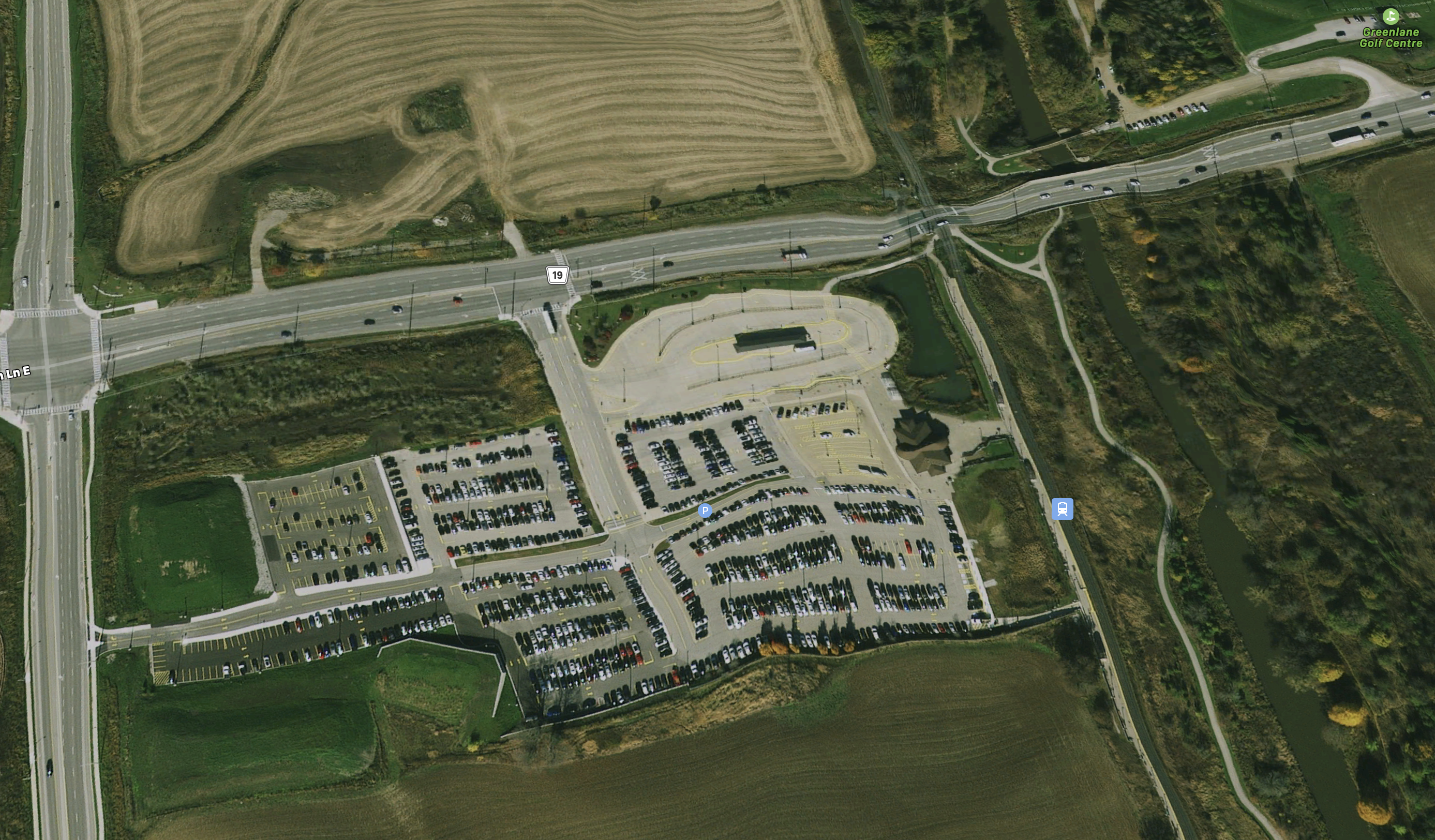 Six months later East Gwillimbury Council still hasn't heard a peep from Metrolinx. Just the sound of silence.
Personally, I think this is a disgrace.
As the months rolled by I found myself getting increasingly indignant on their behalf and yesterday I sent this Freedom of Information request to Metrolinx (together with the $5 fee):
I request sight of all records (which includes internal file notes; notes of meetings; emails or other electronic records) relating to the resolution of East Gwillimbury Council on 22 September 2020 (on the Joint Community Infrastructure & Environmental Services and Development Services Report CIES2020-22) which was forwarded to Metrolinx by the Town Clerk and calls on it to give consideration to (a) advancing a second Implementation Phase of the GO Expansion Program to extend all-day, two- way, 15-minute service to East Gwillimbury GO Station and (b) prioritising the existing Green Lane at-grade rail crossing for grade separation.
30 days
They've got 30 days to get back to me.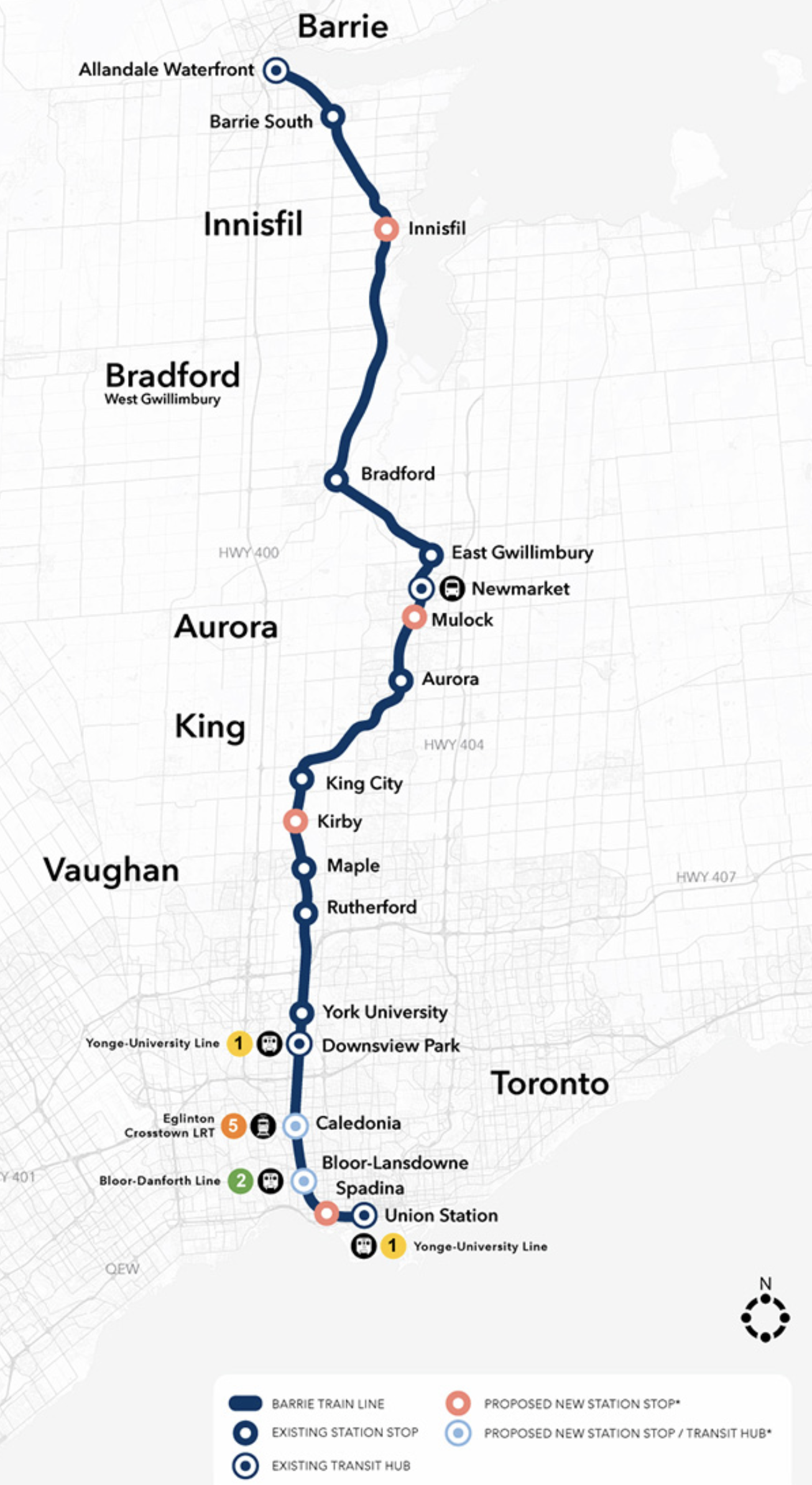 The East Gwillimbury initiative matters to us downstream in Newmarket because if they get an all-day two-way 15 minute train service then so do we.
And Newmarket Council is currently putting together its Secondary Plan for the proposed new GO Rail Station at Mulock Drive. Any changes to the train frequencies would have major implications for the station area and for the road network.
Metrolinx has not published any estimates of the costs of grade separation at Mulock Drive and Davis Drive. They tell me they will only do so if, at some point in the future, the 15 minute service is extended northwards from Aurora. This isn't good enough.
Ford Resurrects Bradford Bypass
In the meantime, and in another part of the forest, Premier Doug Ford has announced plans to resurrect the Bradford Bypass which would connect Highway 400 with the 404 north of Bradford.
The area's MPP, Caroline Mulroney, who happens to be Ford's Transportation Minister, says this is terrific news.
A dedicated website justifies the new road link this way:
Simcoe County's population is expected to increase to 416,000 by 2031, with the Regional Municipality of York growing to 1.79 million by 2041. The proposed Bradford Bypass would help address the expected population growth and additional travel demand in the area.
It tells us:
The proposed Bradford Bypass is a new 16.2 km rural controlled access freeway. The proposed highway will extend from Highway 400 between Lines 8 and 9 in Bradford West Gwillimbury, will cross a small portion of King Township and will connect to Highway 404 between Queensville Sideroad and Holborn Road in East Gwillimbury. There are proposed full and partial interchanges, as well as grade separated crossings at intersecting municipal roads and watercourses, including the Holland River and Holland River East Branch. (My underlining)
Ironic
It is supremely ironic that grade separations are ruled out in Newmarket's busiest road (Mulock Drive) and at Davis Drive (in a designated Provincial Growth area) but will be part and parcel of the proposed Bradford Bypass (which will cross the Barrie Corridor rail track just north of the 8th line).
Grade separations are expensive but, then again, so are new highways. $120 million per kilometre seems to be the going rate.
The proposed Bradford bypass is unlikely to solve Simcoe County's congestion problems. Maybe for a year or two. But we all know new roads attract new customers and before too long we are back to square one again.
The growth that is coming our way is best served by fast and frequent trains so taking the car is not always seen as the best option.
Googled
I Google the new Bradford Bypass website for references to "Metrolinx" "trains" and "rail" but nothing comes up.
Very sad.
A bit like Metrolinx ignoring our neighbour to the north, East Gwillimbury.
This email address is being protected from spambots. You need JavaScript enabled to view it.
Update on 26 March 2021: From Newmarket Today: Work to start on Bradford Bypass as early as Fall 2021
Update on 3 April 2021: From the Toronto Star: Friends with Benefits - an inside look at the money, power and influence behind the push to build Highway 413
Update on 22 April 2021: From Newmarket Today: Public consultation on the Bradford Bypass now underway.
Update on 12 May 2021: From Newmarket Today: Green Party leader urges Ford to cancel Bradford Bypass
Update on 26 July 2021: From Newmarket Today: Local Environmental Group takes Bradford Bypass Protest to Mulroney's Office
Update on 31 October 2021: From the Toronto Star: Paved Paradise. The Bradford Bypass and Ford Government Secrecy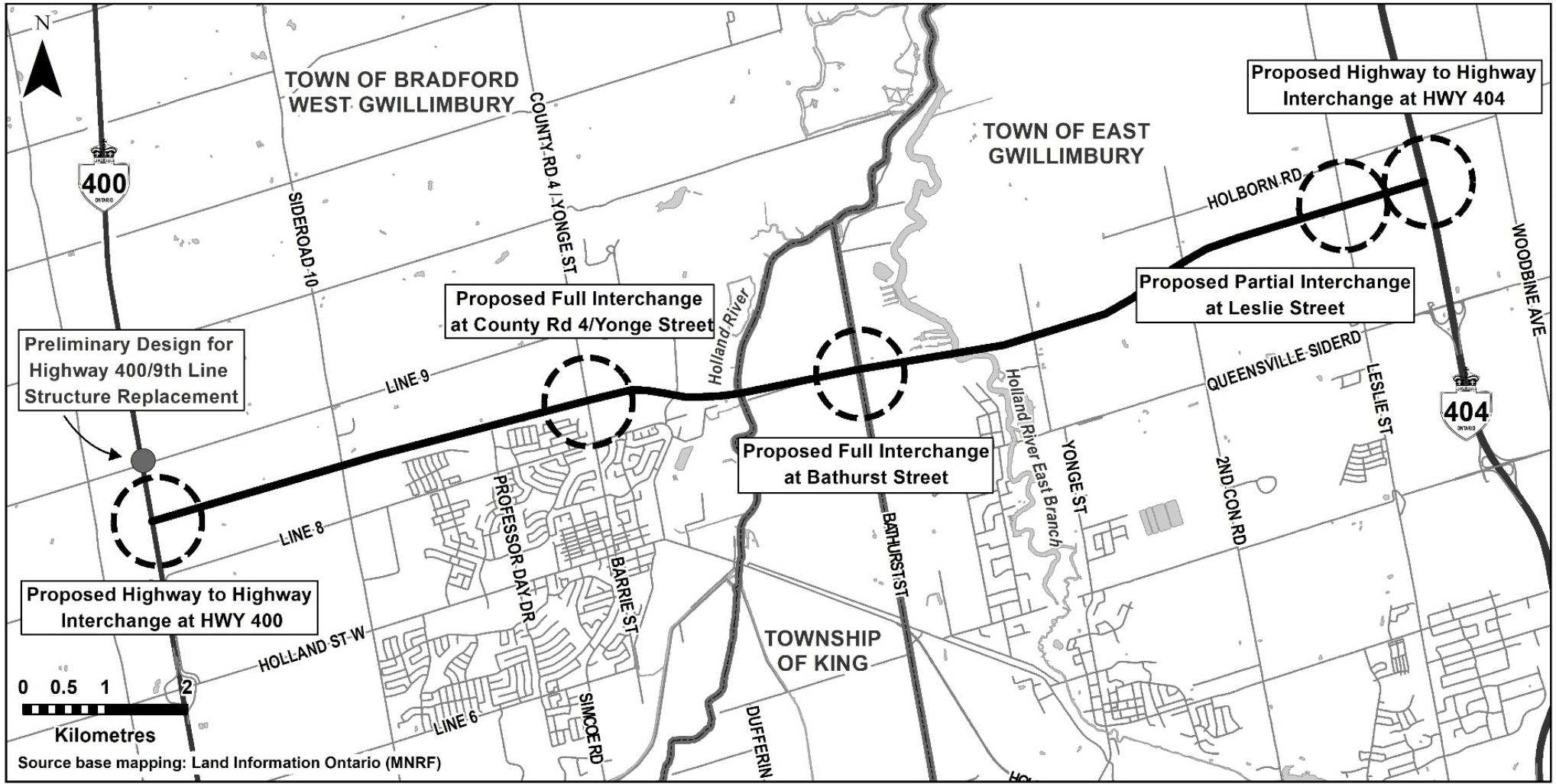 Details

Written by

Gordon Prentice
Last September we were told Southlake Health Centre would be laying off 97 registered nurses as a result of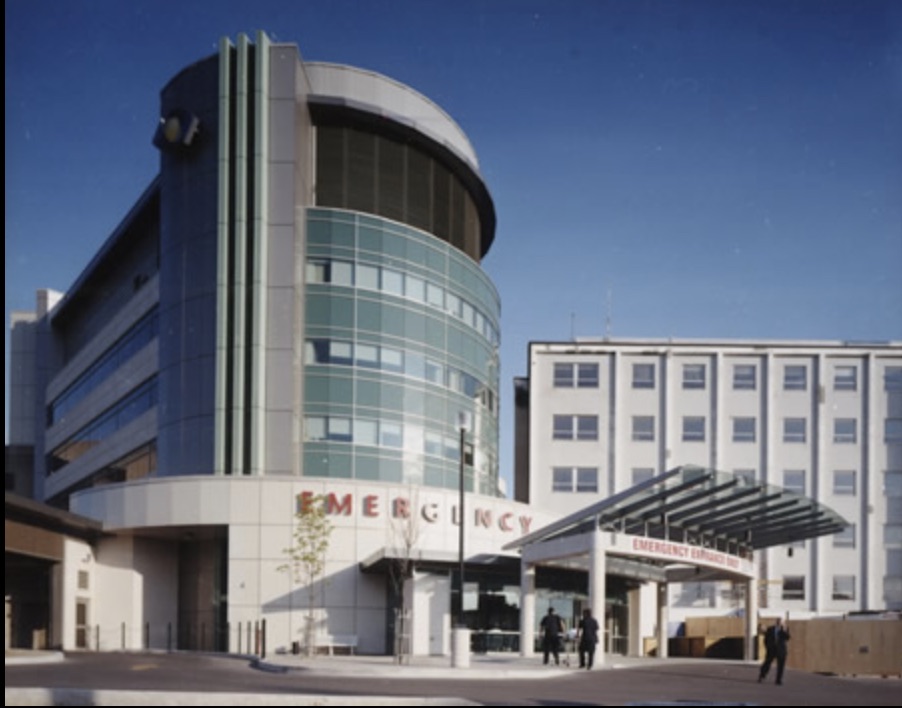 "a significant financial challenge."
A few months earlier in June the Health Centre's Treasurer told the Annual General Meeting the $17M deficit was "not sustainable".
I am left wondering what happened.
Like everyone else in Newmarket I am grateful we have a big general hospital on our doorstep and we leave the people in charge to get on with running it.
But every so often the hospital is engulfed in huge destabilising controversies. And then it all goes eerily quiet. The hospital battens down the hatches, the press stops reporting things and life continues as before.
Virtual Town Hall
Perhaps we shall find out tonight (Wednesday) what happened to the nurses when Southlake's Chief Executive Arden Crystal leads a virtual Town Hall that will
look back at challenges faced by Southlake over the last 12 months, look ahead to what future challenges might be, as well as solicit input on the hospital's new master plan for a new build.
It sounds like business as usual after the recent turmoil.
Southlake has had a troubled relationship with the Ontario Nurses Association who condemned the plan to lay off registered nurses. The ONA also took out full page ads in the Toronto Star and elsewhere criticising Newmarket-Aurora's MPP, Health Minister Christine Elliott, for failing to intervene on nurses' pay when the planned increase was pegged at 1% a year for three years.
On 30 March 2020 Premier Doug Ford famously said nurses' pay wasn't a matter for him:
"If it was up to me I'd just give them the bank."
This email address is being protected from spambots. You need JavaScript enabled to view it.
Update on 12 May 2021: Lay-off notices handed out to 70 Registered Nurses
Details

Written by

Gordon Prentice
The Federal Government has no contingency plans to deal with the rupture of a tailings pond dam which would release deadly toxins into the Arctic environment.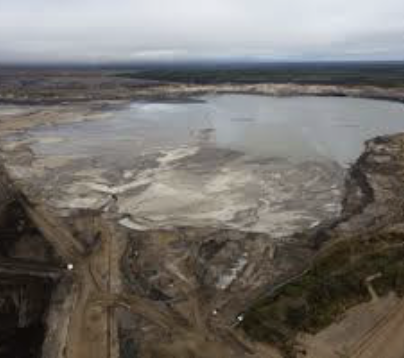 Tailings ponds hold the contaminated water, sand, bitumen and sludge that are by-products of the oil sands industry. Astronauts can see the ponds from space. They are huge.
The Ministry of the Environment and Climate Change tells me they have no records relating to contingency planning for the rupture or leakage of toxins from these dams.
I raised the matter with Newmarket-Aurora's Liberal MP, Tony Van Bynen, in October last year following his "Town Hall on the Environment" with the Federal Environment Minister, Jonathan Wilkinson.
Six weeks later, in the absence of any acknowledgement from Van Bynen, I submitted a Freedom of Information request to the Ministry.
Toxic sludge
The lack of any kind of contingency planning is deeply disconcerting. The release of huge amounts of toxic sludge into the High Arctic, impossible to clean up, would have unimaginable consequences, not least for the indigenous people living there.
Last September the Commission on Environmental Co-operation told us:
"There is strong scientifically valid evidence of… seepage into near-field groundwater around tailings ponds."
At the time Wilkinson said he found the conclusion "troubling."
"The findings in the report cannot be ignored… I absolutely take these findings to heart."
The Federal Government's failure to act is truly lamentable.
I have asked Newmarket-Aurora's MP, Tony Van Bynen, to raise the issue with the Minister and get back to me. (Click "read more" below for letter to MP)
This email address is being protected from spambots. You need JavaScript enabled to view it.
Read more: Federal Government has no contingency plans for catastrophic environmental pollution in the Far...
Details

Written by

Gordon Prentice
Dundas Street in Toronto is named after Henry Dundas (1742-1811), a British politician who used his position to delay the abolition of the Atlantic slave trade when he was in a position to end it earlier.
The slave trade was made illegal in the British Empire in 1807 though slavery itself was not outlawed (throughout the Empire) until 1833.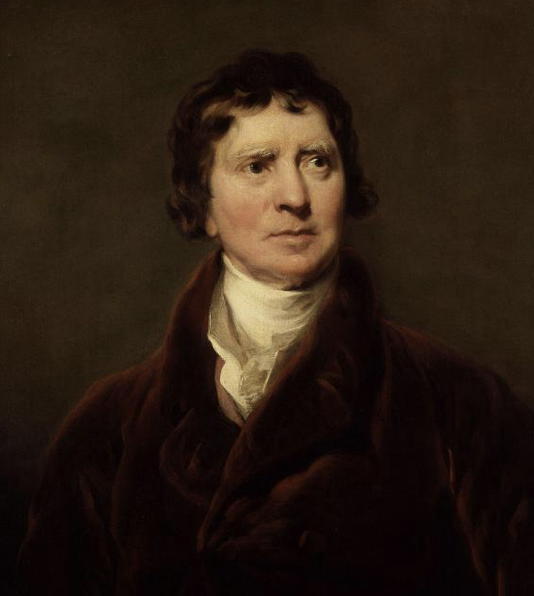 Since the widespread Black Lives Matter protests last year the City of Toronto has been considering changing the name of one of its busiest thoroughfares – Dundas Street. Next month its Executive Committee will report on the outcome of a public consultation and the options available. The City could do nothing (unlikely) or
Retain the legal street names with additional interpretation and recognitions.
Retain the legal street names but rename those civic assets with Dundas in their name, except TTC facilities.
Rename the streets and all other civic assets now carrying the Dundas name.
Rename Dundas Street
Personally, I am in favour of renaming the street although the staff warn this could be expensive to businesses, residents and property owners. I wait to see how much this could cost.
Henry Dundas – later Lord Melville – was born just outside Edinburgh and was educated in the City becoming a lawyer first and then a politician. As a boy I regularly walked along Edinburgh's Dundas Street totally unaware of the history and character of the man it commemorated. In the same way I never gave a moment's thought to the huge 150ft column in St Andrew's Square with its statue of Henry Dundas, Ist Viscount Melville on top, surveying the city for almost 200 years.
Last year, after a wide-ranging public debate about what should happen to the monument, Edinburgh City Council installed a new permanent plaque at its base. It reads:
At the top of this neoclassical column stands a statue of Henry Dundas, 1st Viscount Melville (1742-1811). He was the Scottish Lord Advocate and an MP for Edinburgh and Midlothian, and the First Lord of the Admiralty. Dundas was a contentious figure, provoking controversies that resonate to this day. While Home Secretary in 1792 and first Secretary of State for War in 1796 he was instrumental in deferring the abolition of the Atlantic slave trade. Slave trading by British ships was not abolished until 1807. As a result of this delay, more than half a million enslaved Africans crossed the Atlantic. Dundas also curbed democratic dissent in Scotland, and both defended and expanded the British empire, imposing colonial rule on indigenous peoples. He was impeached in the United Kingdom for misappropriation of public money, and, although acquitted, he never held public office again. Despite this, the monument before you to Henry Dundas was funded by voluntary contribution from British naval officers, petty officers, seamen, and marines and erected in 1821, with the statue placed on top in 1827.
In 2020 this plaque was dedicated to the memory of the more than half a million Africans whose enslavement was a consequence of Henry Dundas's actions.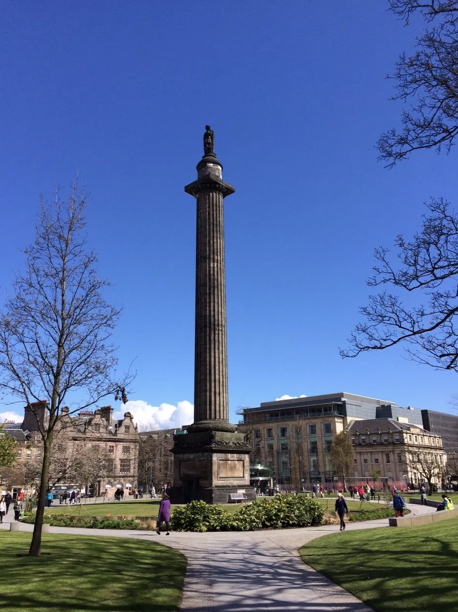 "Gradual Abolition"
Dundas believed in the "gradual" abolition of the slave trade. His words can be read in the Parliamentary debates of the time. On 2 April 1792 he told MPs there was a "middle way" stopping short of immediate abolition:
"I mean to offer a moderate and middle way of proceeding. If therefore there is any great body in the House, any respectable number of persons who are of opinion with me, that this trade must be ultimately abolished, but by moderate measures, which shall not invade the property of individuals, nor shock too suddenly the prejudices of our West Indian Islands; I say if there is any great body of men with this opinion, I wish them to connect themselves together and I will venture to say, that Gentlemen of that moderate or middle way of thinking, may now reduce the question to its proper bounds, and maintain the principle of abolishing the Slave Trade in consistency with other principles."
Melanie Newton, an associate professor of history at the University of Toronto, says this:
Far from contributing to the slave trade's abolition, Dundas's 'gradual abolition' resulted in an immediate, devastating and unprecedented escalation of transatlantic human trafficking. The period from 1793-1807, after Parliament agreed to 'gradual' abolition', witnessed the most consistently high volume of Africans transported to the British Caribbean in the entire history of the slave trade (574,370, or an average of 38,391 per year). 295,017 of those people were transported when Dundas was colonial secretary from 1794-1801.

Statues to slavers are toppling
Since last summer's Black Lives Matter protests in the UK memorials to slavers have been coming down. Universities, municipalities and others have been quietly renaming buildings. And Council leaders have been warning the Government in London to stay out of decisions which should be made locally. Some people claim their ancestors have been maligned. Others say decisions taken centuries ago have no contemporary relevance.
The Scots were disproportionately involved in the slave trade as slave owners, financiers, lawyers and facilitators.
And they grew fat on the proceeds. Indeed, slavery shaped Edinburgh's historic New Town - a part of the world I know like the back of my hand.
Yet until recently these legacies of the slave trade were hidden in full view.
Fortunes made
The UCL British Slave Ownership Project shows how slavery made fortunes for the traders, their facilitators and their dependents.
In 1833 when slavery itself (and not just the slave trade) was abolished throughout the British Empire, British slave owners were compensated by the British Government to the tune of millions of dollars in today's money. Indeed, within spitting distance of the neighbourhood where I grew up in Edinburgh stand houses whose then occupants were generously compensated for the loss of their slaves.
In the fascinating book from Historic England, Slavery and the British Country House, we learn: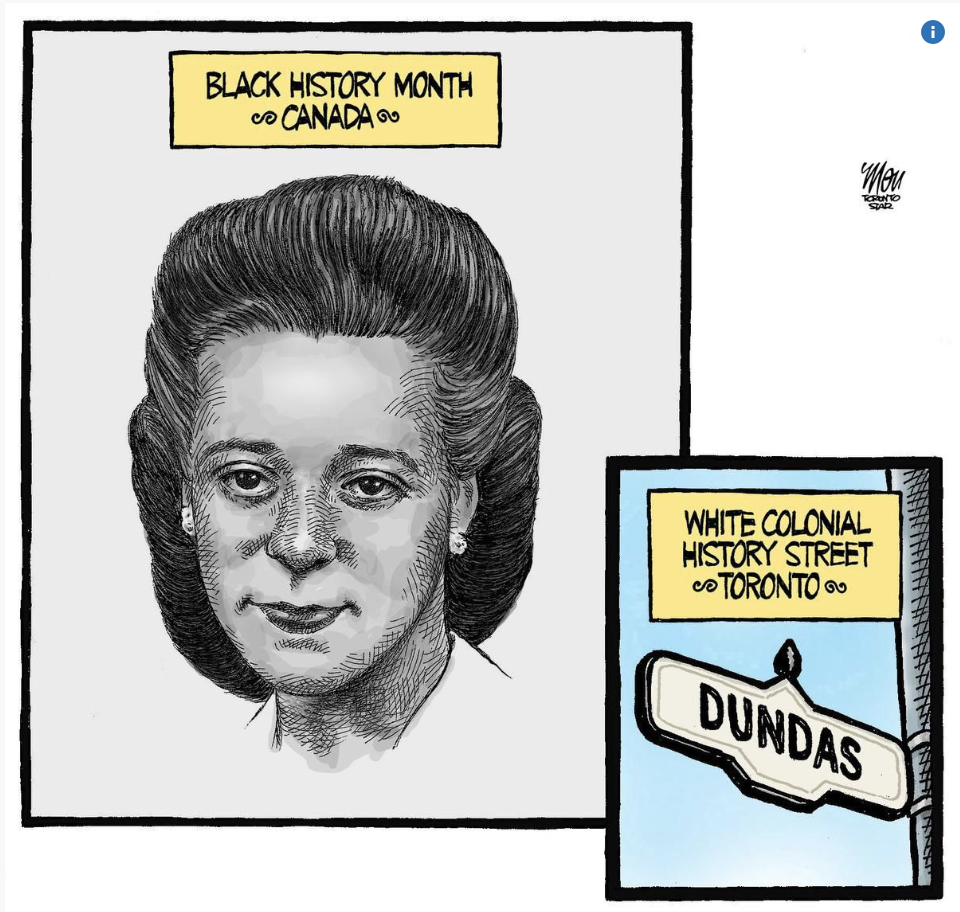 "…across Britain as a whole, the slave compensation data suggests that in the 1830s 5% to 10% of all British country houses would have been occupied by slave owners and that in some localities and even some regions the figure would be much higher."
Mansions built from the profits of slavery
1.17 million Africans were transported into slavery in ships belonging to the port of Liverpool. One of these Liverpool slave traders, John Bolton, owned Storrs Hall in the Lake District which he "substantially enlarged and remodelled" in 1808-9. It is now a country house hotel. The association with Bolton no doubt erased.
North of the border in Scotland the Cruickshanks were major investors in St Vincent in the Caribbean. The family owned nine sugar estates during the years 1814 – 1834. This mansion, Stracathro, was built for Alexander Cruickshank in 1824-27. The present-day owner has recently sold the vast building for a song (relatively) unable to afford the vast upkeep.
These stately homes and countless others came at a terrible cost in Black lives.
Professor Newton writes:
"... my first ancestor in this hemisphere probably came over in the hold of a slave ship, likely to Barbados, where I was born. I am a historian by profession. I have spent countless hours in the archives of the British empire. Even with my training, I could go through the cargo lists of a thousand slave ships and see the name of my first ancestor in the Americas and never know I had read it. I can never find that name, it is lost to history, it is lost to me. I have men like Dundas to thank for that.
So, does the name of a street matter? Does the name Dundas matter? My answer is simple: change has to begin somewhere and names mean everything."
This email address is being protected from spambots. You need JavaScript enabled to view it.
Graphic right from the Toronto Star.
Update on 27 February 2021: The Dundas family has lived at Arniston House, near Edinburgh, since 1571. In an article on their website they take issue with the recent portrayal of Henry Dundas as a politician who dragged his feet on the abolition of the Slave Trade. He is painted as a pragmatist, someone who persuaded the House of Commons to agree to the gradual abolition of the Slave Trade as this was the only realistic option open at the time.
Update on 2 March 2021: From the Guardian (UK): Bristol Council calls for Parliamentary Inquiry into Slavery Reparations
Update on 4 April 2021: from the Guardian: Wealthy MP with Slave Trade links failed to publish accounts for four of his five companies.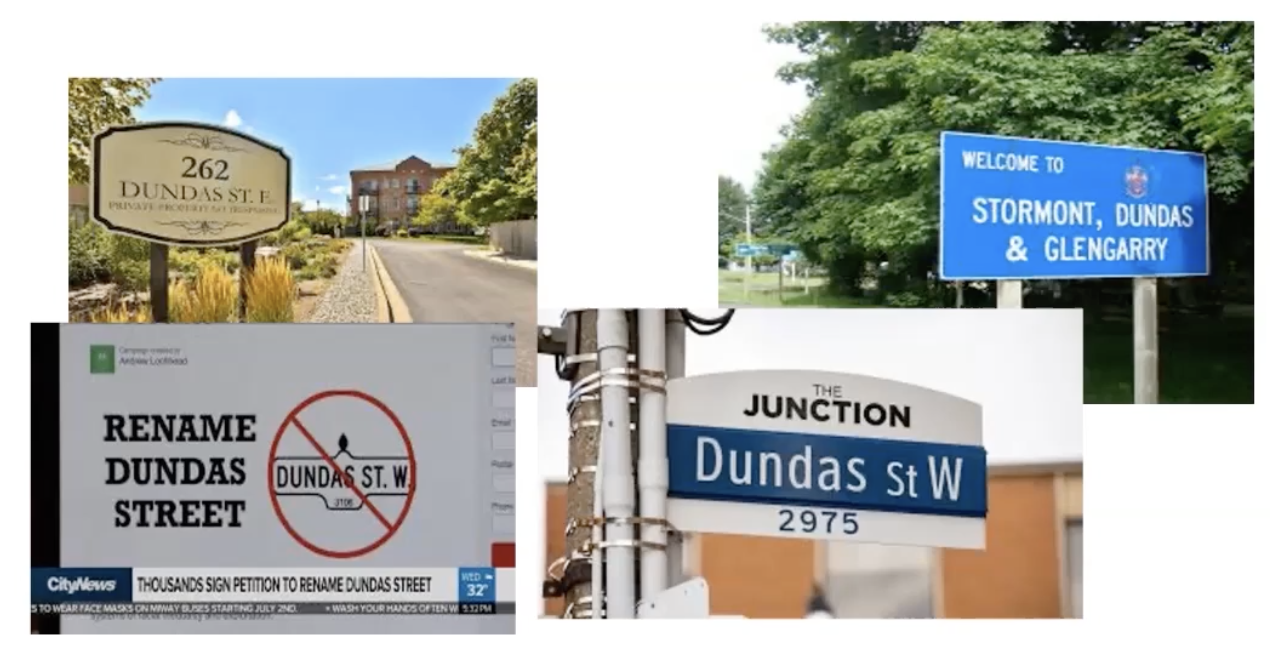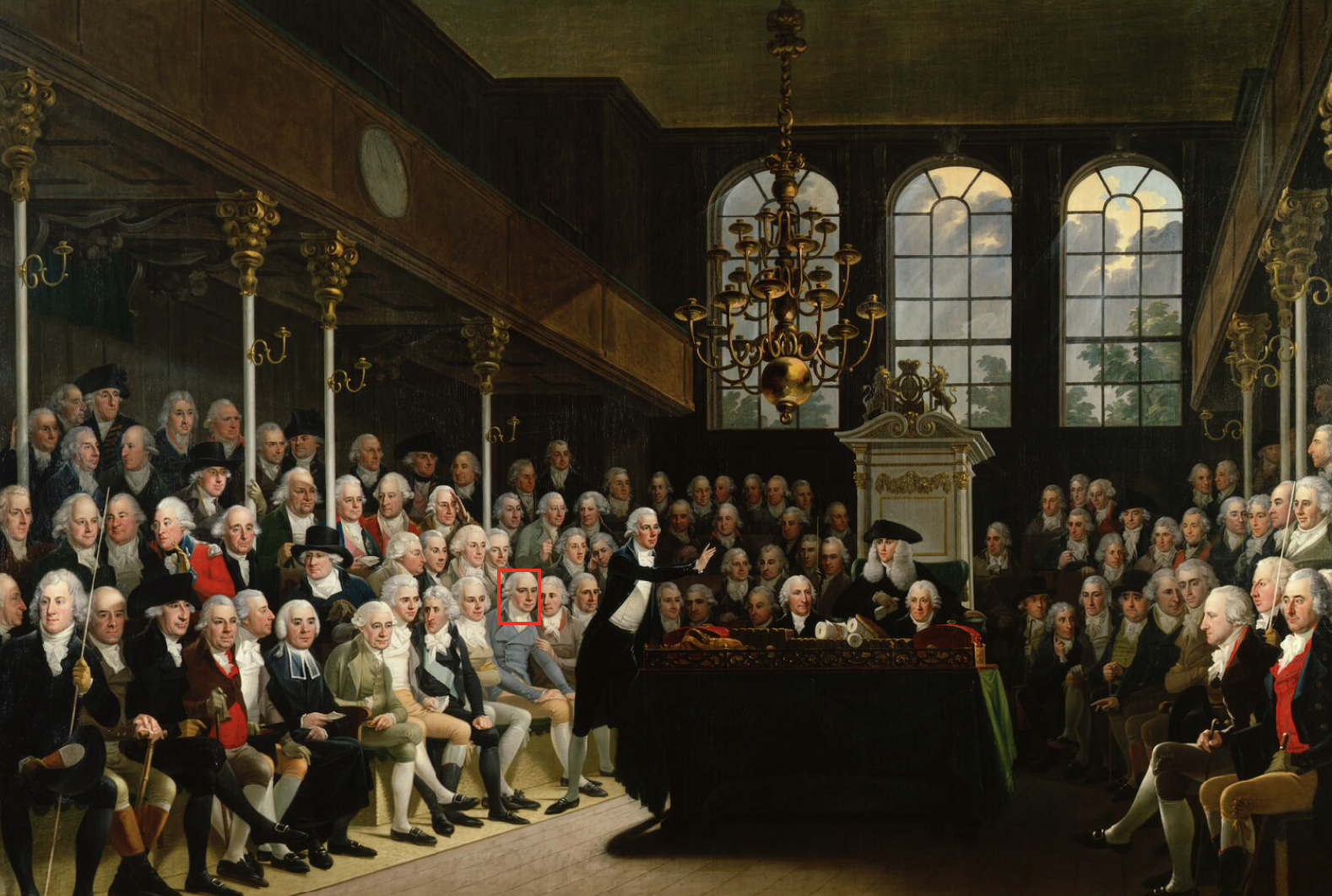 Henry Dundas (highlighted) in Karl Anton Hickel's portrait of the House of Commons 1793-95. The National Portrait Gallery, London.
Details

Written by

Gordon Prentice
Bill Blair, the Public Safety Minister, believes the Government's new firearms bill will keep handguns off the streets without a Federal ban.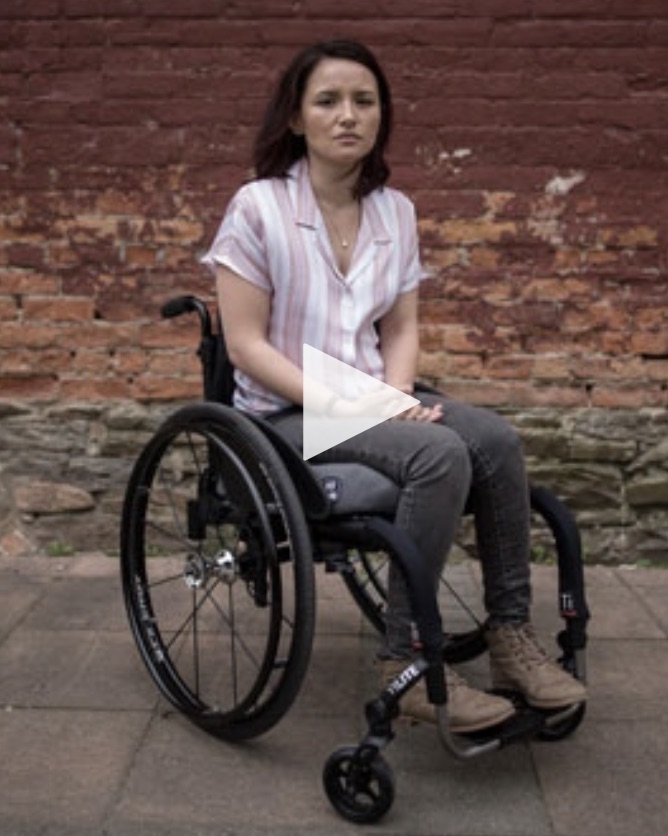 This is, of course, complete nonsense.
The Government says all municipalities can enact by-laws regulating firearms within their own areas. But they need the OK from their Province first.
And Alberta, Saskatchewan and Ontario have all ruled out any possibility of handguns bans. So where does this leave us?
Ineffective and meaningless
This morning's Toronto Star describes Bill C21 as an ineffective measure:
"So the Federal Government can say it will support municipalities that want to "create safer communities" by banning handguns, but it comes with a caveat – "if allowed by their province/territory."
"That makes it all but meaningless in many parts of the country. It leaves Toronto, which is plagued by gun violence and has wanted a handgun ban for years, at the mercy of Ontario Premier Doug Ford, who has repeatedly said he doesn't believe in such a ban."
Ford's Deputy, Newmarket-Aurora's Christine Elliott, is also hostile to a handgun ban. In Queen's Park in 2008 she claimed bizarrely that in Canada
"…we have a handgun ban, for all intents and purposes"
Gun manufacturers liability
Elliott was speaking in the debate on a Private Member's Bill which would make firearm manufacturers and importers liable for harm caused by the unlawful use of a handgun. She told MPPs that would never happen:
"What the member is really trying to get at here is to take a product that's actually legal - because the manufacture of guns is legal - and make it into an illegal product. So if it's used for an illegal purpose, the manufacture is going to be responsible, no matter how it's used. That simply can't exist. It doesn't make any sense."
Danforth Shooting
But this is precisely the issue with the Danforth mass shooting where survivors of the massacre in July 2018 allege the manufacturer of the handgun which was used to kill and main people (Smith & Wesson) failed to incorporate safety features into its guns. They point to "authorised user" technology where only an authorised user could pull the trigger. They are claiming damages of $150M.
Our own MP, Tony Van Bynen, told us before the election he was in favour of a ban on handguns but he has been quiet as a mouse since. A year ago, when I asked him if he supported the Danforth Class Action I didn't get a reply.
But when Bill C21 comes up for debate I hope he pauses for a moment and thinks about Danielle Kane, the young woman caught up in the Danforth shooting and is now left paralysed from the waist down. (photo above)
Would Bill C21 protect innocents like her in future?
Of course not.
So what is he going to do about it?
This email address is being protected from spambots. You need JavaScript enabled to view it.
Here is the Department of Public Safety briefing on Bill C21.
See also this blog: Danforth class action against Smith & Wesson allowed to proceed.
Update on 18 February 2021. From the Globe and Mail: The Trudeau Government's Gun Bill is not what Canada needs