Details

Written by

Gordon Prentice
Doug Ford's first policy initiative as Premier Designate was to trumpet the end of: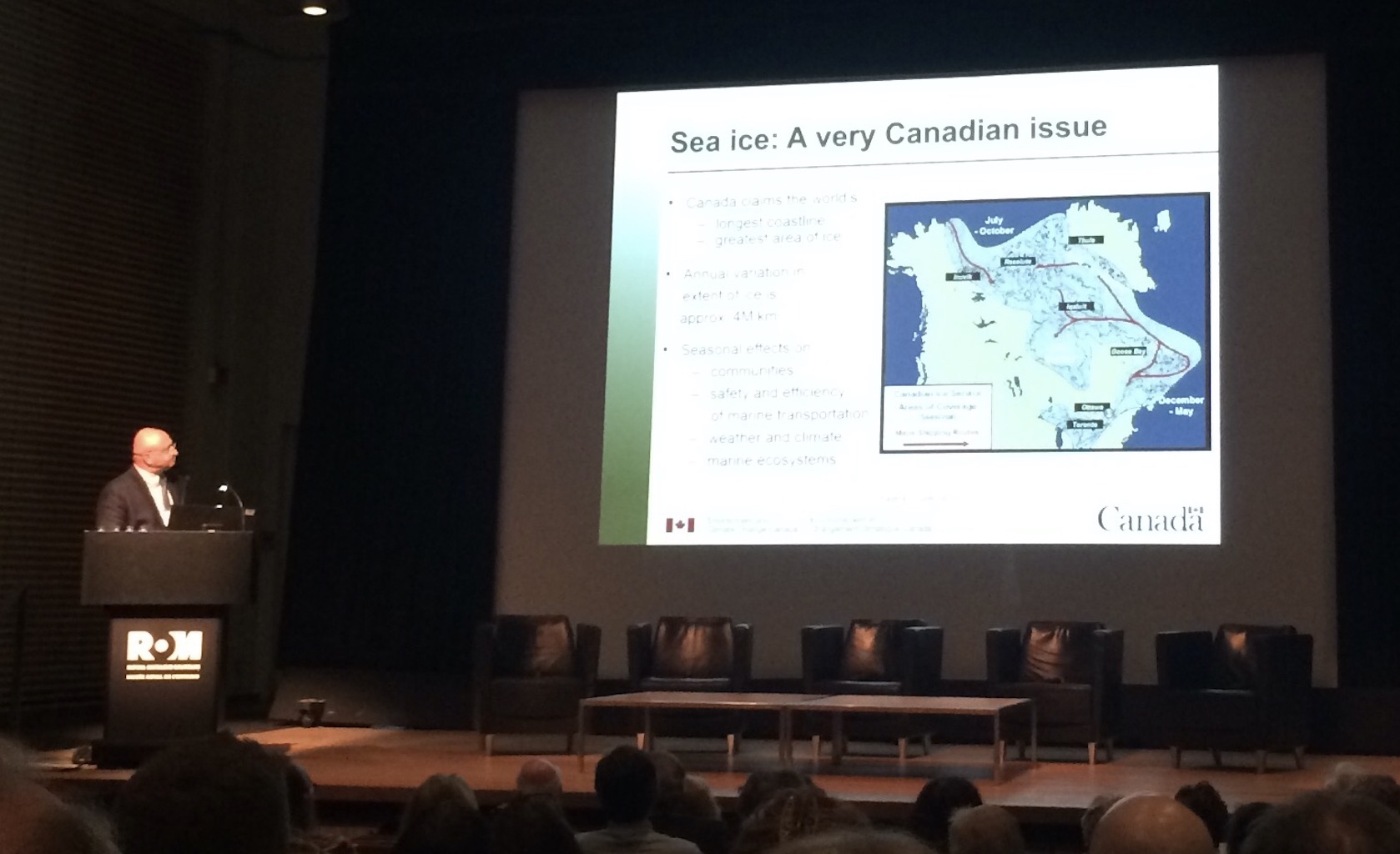 "Ontario's Cap-and-Trade Carbon Tax"
A press release issued by his office on 15 June 2018 reminded us what Ford had said during the campaign:
"I made a promise to the people that we would take immediate action to scrap the cap-and-trade carbon tax and bring their gas prices down. Today, I want to confirm that as a first step to lowering taxes in Ontario, the carbon tax's days are numbered."
Ford is, of course, conflating cap-and-trade and the carbon tax although, by now, he should know the difference.
"Cap-and-trade" caps the total level of greenhouse gas emissions by industry or across the economy. Emission allowances can then be bought and sold by companies operating in a specified sector/s. This mechanism creates a market price for greenhouse gas emissions and encourages companies to develop non-carbon or low carbon alternatives to fossil fuels.
Dumb Petrolhead
A Carbon Tax is different. It puts a tax on greenhouse gas emissions or the carbon content of fossil fuels. The aim of both Cap-and-Trade and the Carbon Tax is the same - to drive down the use of carbon and, in so doing, save the planet.
All the available evidence suggests that Ford is a dumb petrolhead. And as a climate change denier he will be joining the swelling ranks of conservatives in Canada who are turning a blind eye to what is happening.
Climate change will impact catastrophically on people who are alive today.
Conservative Dishonesty
In today's Globe and Mail Gary Mason talks about the Carbon Tax debate "being filled with dishonesty". He makes the valid point that those who oppose carbon pricing "should at least reveal their climate plans".
Mason reminds us the Antarctic is melting at an alarming rate. But what about the Arctic, here in our own back yard?
40% of Canada is in the Arctic.
On Monday I was at the ROM for a terrific one-day symposium on the Far North. Michael Byers, 51, a law professor at the University of British Columbia, tells us 50% of Arctic sea ice has disappeared in his lifetime. We are now seeing the loss of 13% of sea ice every decade.
Ice free
Sir John Franklin's ships – HMS Erebus and HMS Terror – were trapped by sea ice in the North West Passage in the summer of 1846. Nowadays, cruise ships offer summer voyages into the very same North West Passage.
The Arctic is warming twice as fast as the planet as a whole.
Caribou herds are shrinking. Polar bears are starving. The whole fragile eco-system is on the brink of collapse.
And I am left wondering if Doug Ford has a view on this.
Probably not.
This email address is being protected from spambots. You need JavaScript enabled to view it.
Details

Written by

Gordon Prentice
Steven Del Duca, the former Transportation Minister in the last Liberal Government, has thrown his hat into the ring for Chair of York Regional Council.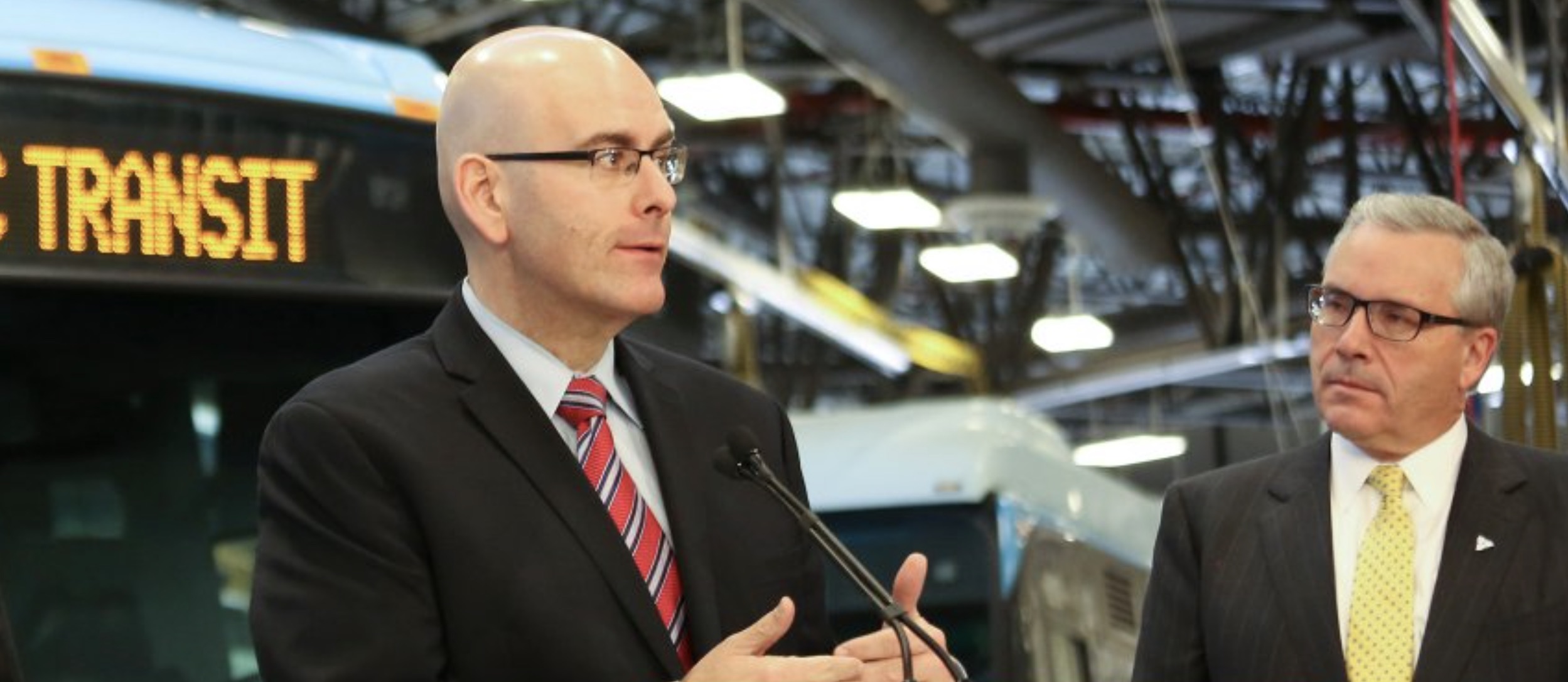 Last year the current Chair, Wayne Emmerson, received a pay and benefits package of $273,000.
The Regional Chair will be directly elected by voters at large for the first time this coming October. At the moment, the Chair is indirectly elected by members of the Regional Council.
Key part of Ballard's legacy
The move forcing a change to direct election was pushed forward by former Newmarket-Aurora MPP, Chris Ballard, as a backbencher in the previous Government. When he became a Minister his Private Members' Bill 42 would have died on the Order Paper had the proposal not been taken up by the Wynne Government and put into law.
The Forces of Darkness: Van Trappist and Dawe
The forces of darkness in the current Regional Council wanted to stick with the status quo.
Newmarket's crusty old barnacle of a Mayor, Tony Van Trappist, set his face against direct election. So too did Aurora's Mayor Geoffrey Dawe who failed to show up at the Committee Stage hearing of Ballard's Bill 42 in March 2016.
Newmarket's Darryl Wolk gave evidence to the Bill Committee on 24 February 2016 in the same session as Mario Racco, the former MPP, who is also running for Chair. I gave evidence on 2 March 2016, as did Newmarket's Chris Campbell and Christina Bisanz. At Queen's Park there was no opposition to the proposal.
Sprinkling Stardust
The entry into the race of the high profile Del Duca will put the York Region election on the map for many people - especially in and around his home turf in Vaughan where many voters live.
York Region is a big spender and an influential player in Ontario politics yet most people haven't got a clue what it does.
That is about to change.
This email address is being protected from spambots. You need JavaScript enabled to view it.
Details

Written by

Gordon Prentice
Yesterday, I find myself in the Globe and Mail building in Toronto for an 8.30am chin-wag with political correspondent, Adam Radwanski. There are about 30 of us in the room on the 16thfloor with Radwanski perched on a bar stool ready to give us his thoughts on the election and to take questions.

I am sitting next to a guy who describes himself as a Chartered Accountant. He sees me wince slightly and he smiles. Insolvency, he says. He wants to know if the Liberals, like Lazarus, can ever come back from the dead.
In our minds we all have a thousand questions. Why did the Liberals lose? Was it preordained? Did the PCs expect to win by this crushing margin? What is Ford going to do next? What are his priorities? There is no end to them.
We dodged a bullet
Radwanski says we all collectively dodged a bullet when Patrick Brown stepped down. He says there was deal-making and low ethical standards. I go further. There was corruption in the PCs, pure and simple.
He says the Liberals ran a decent campaign on "Care not Cuts" but, to my mind, the voters were underwhelmed. It didn't set the heather on fire.
When the NDP surged in the polls Ford pivoted away from the Liberals and went straight onto the attack. There was, says Radwanski, an hysteria about it all. Ford was identifying NDP candidates by name who, if elected, would eat babies alive. (I made that bit up.)
Now Radwanski is talking about how Ford was helped by organisations (or entities) such as Ontario Proud. The NDP's "sanctuary province" issue didn't really surface in the mainstream campaign but Ontario Proud was hitting targets under the radar and causing a stir. (Conrad Black's column in the National Post a week before the election touched on this issue.)
Ford kept on a tight rein
Ford was kept on a tight rein throughout the campaign by his minders, minimising his exposure to the media. And when he had to interact with reporters it was on his terms. There would be one or two questions and he'd be off. We didn't get to know a lot more about him during the campaign – as is usually the case with politicians going for the top job.
There was no costed platform which, says Radwanski, would have given us some idea of the Party's priorities. So we really don't know what he is going to focus on.
With the benefit of hindsight, what could the Liberals/NDP have done to change the trajectory of the election campaign?
Ford means chaos
Radwanski says the Libs/NDP should have focussed on "chaos". That Ford would be a "giant headache" for four years. If this had been central to their campaign narrative the headline that exploded onto the front pages just days before the election (Renata Ford suing Doug Ford for millions) would have been more than a one-day wonder. It would have resonated with the voters.
Radwanski says people were willing to overlook Ford's failings and shortcomings – and the ethical issues.
Perhaps people's expectations of politicians are so low they are no longer shocked by stories of ballot stuffing. Maybe they think all Parties do it. That they are all as a bad as the next.
I tell Radwanski I am one of those people still capable by being shocked that PC candidates could, in effect, buy a nomination. Is this going to be the new norm? Should we just get used to it? Or is something going to be done about this rot? And, if so, by whom?
Cleaning out the Stables
Radwanski tells me – improbably to my mind - that Ford will tackle the issue. He says people like Caroline Mulroney – who in late February described the PC party as being "in crisis" – will clean out the stables.
Personally I can't see it.
The caravan will move on. I suspect it already has.
Now I am listening to a series of thoughtful questions, including one on the nature of democracy.
Radwanski says people voted for Ford's PCs for a million different reasons. But some issues clearly had greater saliency.
There was anger about hydro rates which dampened and dissipated when the Liberals cut hydro bills. But when the issue surfaced in the election campaign that anger flared up again.
What's Ford going to do about hydro?
There's just not enough money to do all the things he promised to do. I hear Ford's advisers are likely to open the books and tell Ford to be horrified at what he sees.
The cupboard is bare.
Even I could see that one coming.
This email address is being protected from spambots. You need JavaScript enabled to view it.
Details

Written by

Gordon Prentice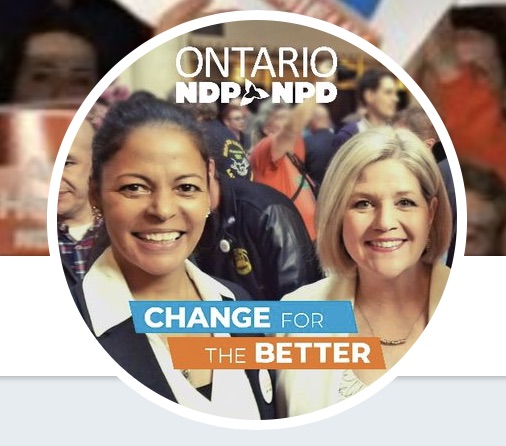 The NDP candidate for Newmarket-Aurora who was runner-up in last week's Provincial election, Melissa Williams, has told her Facebook audience she is running for Newmarket Council in Ward 4.
Tom Hempen, who currently represents the Ward, is standing down after two terms.
Melissa Williams said:
"After much thought, I've decided to run for Newmarket Council (Ward 4) where I hope to continue the fight to bring change for the better to the people of Newmarket. I know how exhausted many of you are (I am too) but after a bit of a break, I hope you will consider putting your passion and experience to good use once again."
Grant Waddell has also thrown his hat into the ring for Ward 4.
Tom Vegh is undergoing maintenance

Meanwhile... Newmarket Councillor Tom Vegh is running for Regional Councillor on 22 October 2018 but you'd never believe it.
He thinks the job will drop into his lap like a big ripe plum without him even having to shake the tree.
Five weeks ago I thought I'd take a peep at Tom's website to see what he had to say about things. The site was undergoing maintenance at the time but, tantalisingly, it promised to be up and running "very soon". I checked again earlier today and got the same message.
My "very soon" is generally within 24 hours. Tom's "very soon" is rather more leisurely.
In my universe, promising to mow the lawn "very soon" and waiting 37 days wouldn't really cut it.
But I suppose it's all relative.
This email address is being protected from spambots. You need JavaScript enabled to view it.
Details

Written by

Gordon Prentice
In his column in the National Post one week before the election Conrad Black told us Doug Ford had to be the next Premier. There is only one choice.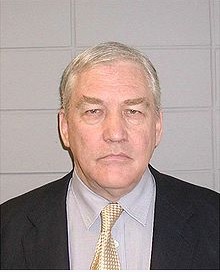 The NDP are just as bad as the Liberals.
He mocks Andrea Horwath whose
latest brainwave is the unutterable fatuity of proclaiming Ontario to be a "sanctuary province"
He ridicules the idea that foreigners should be allowed into Ontario and given the vote.
This is an imitation of the pathetic detritus of the Trump Resistance: let everyone in, let them vote whether they are citizens or not, and don't let the census-takers even put the question of citizenship.
Did Conrad Black vote for Ford?
This gets me wondering: Is Conrad Black a Canadian citizen? Did he vote in the election on 7 June 2018?
In 2001 he famously traded his Canadian citizenship for a seat in the House of Lords, sitting as Lord Black of Crossharbour (a transit station stop near Canary Wharf). According to official records from the House of Lords Black took leave of absence from the Lords on 5 September 2017. He had the option to resign but chose not to. He is nursing his seat, keeping it warm.
I am told he acquired British citizenship in 1999.
Black was convicted in the United States of fraud and obstruction of justice and was released from prison in Florida in May 2012. He was given a one-year temporary residence permit by the then Minister of Immigration and Citizenship, Jason Kenney, to live in Canada.
In the Commons on 12 June 2014 the NDP MP Marc-André Morin asked Kenney:
"I have been wondering for some time about the case of a Canadian citizen who committed fraud, was sentenced and spent years in a US prison. He gave up his citizenship to get a British title. My question is very short: what is happening with Conrad Black?"
Jason Kenney replied:
"Mr Speaker, clearly, under the Privacy Act, the Minister cannot comment on a particular case. That being said, a foreign national who applies for permanent residence is ineligible if he has committed a serious crime. However, there is a review process. The process is called restoration. This means that a foreign national who was sentenced for a serious crime cannot acquire Canadian citizenship, but the legal procedures for reviewing that sort of decision still apply."
Fancy dancing
That sounds like a lot a legal mumbo jumbo and fancy dancing.
I wrote to my own MP Kyle Peterson in May 2016 to ask if he could ascertain Black's immigration status since he was clearly still living in Canada. Peterson was, unfortunately, as useful as a wet paper bag. As an MP he is uniquely well placed to probe for answers or, indeed, to seek to change the law. But he cited privacy considerations.
It seems to me that Black probably managed to extend his one-year temporary residence permit and then get permanent residence – although how he managed that beats me. A conviction for obstruction of justice is really serious. When I immigrated into Canada I had to get a certificate from the police in the UK that I had never, ever been on their radar. I was asked if I had ever been convicted of any offence. (The answer is no.)
So how did Conrad Black manage it?
As recently as February 2015, the Ontario Securities Commission found it was in the public interest to prohibit Black from "acting as a director or officer of any issuer, registrant or investment fund manager" and to resign all these positions.
Sorry seems to be the hardest word
The Commission commented on Black's lack of remorse:
"Although we do not consider remorse necessary nor the absence of contrition as an aggravating factor in determining sanctions in proceedings before the Commission in which respondents contest in good faith the allegations made against them, the failure of the Respondents (ie Black and others) to acknowledge in any way the legitimacy of the detailed findings of fraud against them in the US Legal Proceedings (and, in Black's case, the finding that he obstructed justice) raises serious concerns in our minds as to the reliability of their assurances that they pose no threat to Ontario's capital markets in the future."
Of course, for years Conrad Black has been huffing and hawing and blustering about his innocence.
Here is a must-see clip from the BBC's "Have I Got News for You" filmed just after Black was released from prison. And here is another one where an enraged Black threatens to punch BBC Newsnight's Jeremy Paxman in the face.
Which brings me back to where I started.
Why is Conrad Black still here?
Seeking sanctuary?
This email address is being protected from spambots. You need JavaScript enabled to view it.
Subcategories