Details

Written by

Gordon Prentice
I don't think I've ever met Steve Hinder but, from time to time, I see his face smiling at me in photographs.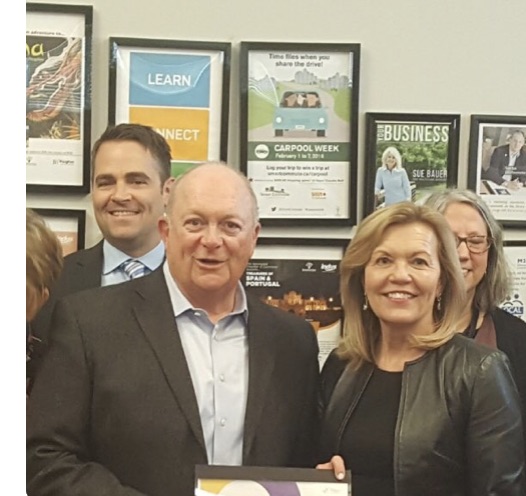 Hinder was a police officer in Toronto for 30 years before joining Magna as some kind of community liaison person and general factotum. A few days ago he presented Christine Elliott with a copy of the Ontario Chamber of Commerce manifesto for the upcoming Provincial Election on 7 June.
Aggravated Assault
Now I see that former Aurora council candidate and businessman, Anthony Pullano, is bringing a private criminal prosecution against Hinder for allegedly assaulting him at the acclamation of Jane Twinney as the PC provincial candidate for Newmarket-Aurora over four years ago, on 20 March 2014. A civil action against Hinder was brought by Pullano on 26 February 2015.
Pullano alleges Hinder punched him in the chest, dislodging his pacemaker and causing him to be hospitalised. The circumstances of the alleged assault are set out in compelling detail by Brock Weir in the Auroran of April 11, 2018. He writes:
As a result of the alleged assault, Pullano claims he suffered injuries… leading to a "deterioration" in health including "loss of heart function, loss of sexual function, a loss of right hand function, and chronic pain and inflammation in his right hand and/or right arm."
Weir continues:
"The initial claims have been working their way through the civil courts since 2015 but jumped to the criminal courts after Pullano filed a pre-enquete motion which brings the matter before a Justice of the Peace to determine whether charges should be laid against an individual following a private complaint."
Criminal Prosecution
I had never heard of this "pre-enquete" business before – I'm not a lawyer - but it intrigues me that a private individual can trigger a criminal prosecution.
I learn that section 504 of the Criminal Code
"allows any person to initiate a private prosecution if he or she believes, on reasonable grounds, that a person has committed an indictable offence."
This "pre-enquete" procedure is very rarely used. Most people who claim they were assaulted would go to the police and let the prosecuting authorities take it from there. But for those bringing their own private prosecution the first step is to persuade a Judge or Justice of the Peace to allow the criminal prosecution to go ahead. Not easy or straightforward but Pullano has cleared the first hurdle.
YorkRegion.com reporter Jeremy Grimaldi quotes Justice of the Peace Chantal Dube saying on 28 February this year:
"I am satisfied that the information before the court is valid and that the informant has presented some evidence on all of the essential elements of the (alleged) offence,"
Grimaldi continues:
Although charges have not been laid, they are expected.
Neither Hinder nor his lawyer chose to comment on Dube's decision.
The Crown responded that the matter was "straight indictable", meaning Hinder is to be charged and face a jury trial, despite York Regional Police investigating the matter and not laying charges.
Four years and counting
Pullano's decision to bring a criminal prosecution so long after the alleged assault has me scratching my head – but, then again, I don't know how long it took for the police to investigate and decide not to bring charges.
Personally, I think it scandalous that serious allegations take so long to resolve. Apart from anything else, memories fade with the passage of time.
Who is to blame for this lamentable state of affairs? Our sclerotic courts where endless delay is built into the system or the aggrieved Anthony Pullano who, apparently, waited years before bringing his unusual criminal prosecution?
The curious case of Pullano v Hinder et al returns to the court in Newmarket on 15 May 2018.
This email address is being protected from spambots. You need JavaScript enabled to view it.
Details

Written by

Gordon Prentice
Newmarket is designated by the Province as a place to grow - so long as it doesn't grow too fast and (there is no delicate way to put this) overload the sewage system.
Developments can get planning approval but if they can't be hooked up to the sewers they can't be built.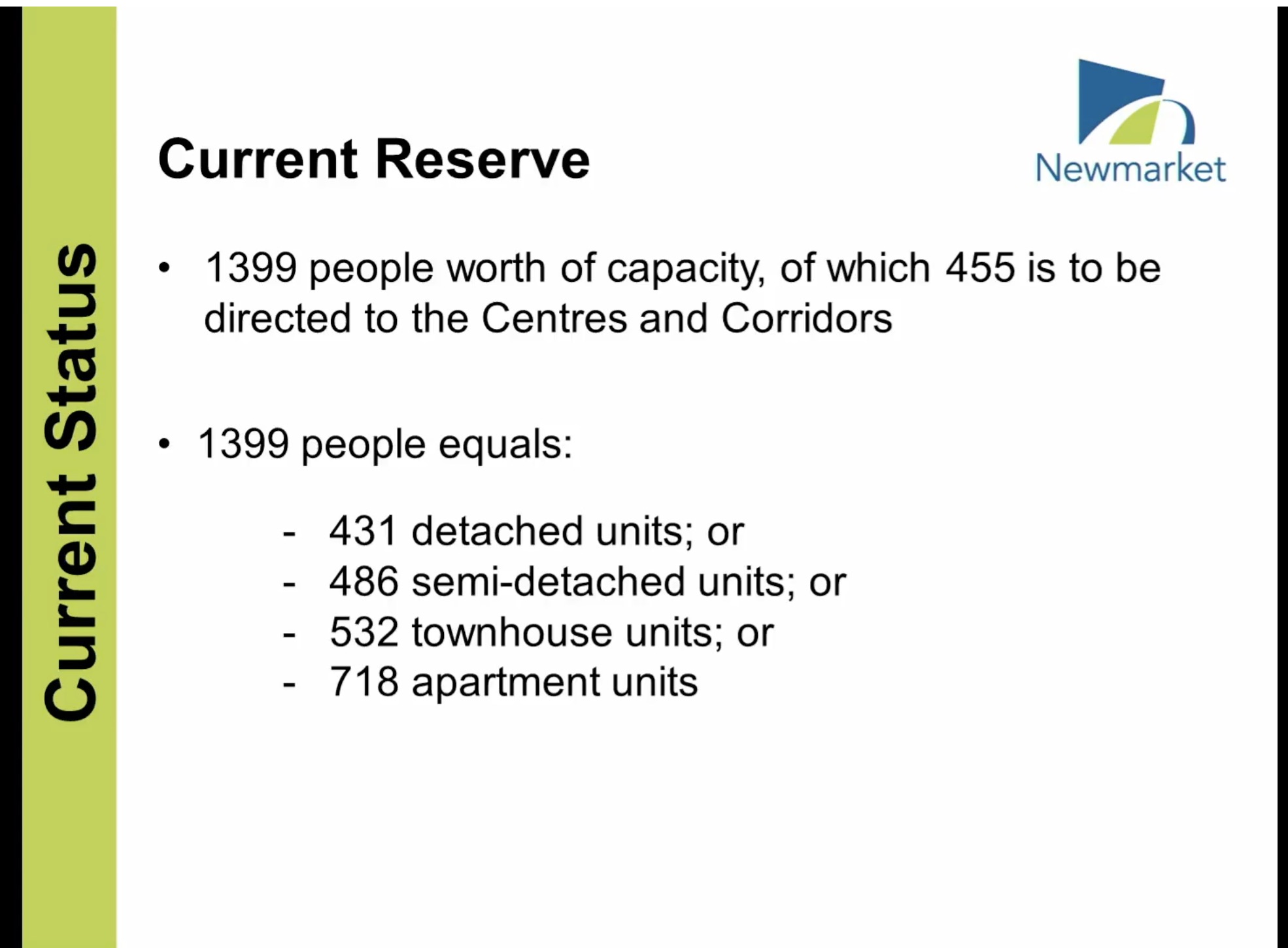 A report put before councillors on Monday (16 April 2018) soberly tells them:
"Servicing capacity has become severely constrained and it is anticipated that this condition will continue for the foreseeable future, putting the Town in a challenging position to achieve its shared goals with the Region and Province for intensification in strategic areas."
At the same time as the planners are fretting about servicing capacity, the marketing people in another part of the municipal forest are doing everything they can to sell the Town as the preferred location in the whole of the GTA. At some point these two realities will collide.
Urban Corridors Campaign
The economic development and marketing people are pushing Newmarket's Urban Corridors Campaign, launched in February and designed to run over three years, enticing businesses to set up shop in Town.
"…the Town seeks to accelerate timelines for mid-to-high rise developments in the urban corridors, including multi-story residential and mixed-use developments."
We learn the Town has been working on:
"a detailed marketing strategy to attract further development in Newmarket's urban centres… Over the past year and a half, significant planning and work has been accomplished on both the strategy and tactics. The Town is now ready to implement this innovative marketing campaign."
At the risk of sticking a spoke in the marketing wheel, it is not true to say that
By 2031 the Davis Drive and Yonge Street corridors will be home to 33,000 people and 32,000 jobs, providing an engaged workforce and a complete, well designed community to call home.
The sewers could never cope with that tsunami. It is going to take another 40 years for build-out to happen. By which time the North York Sewage Solutions Project will hopefully be up and running, doing what it is designed to do.
Sewage problems or not, the Town is on a mission and nothing is going to blow it off course. The Town's 2018 Budget lists as one of its top themes:
Marketing and developing the corridors (Yonge and Davis) to attract new residents, new businesses and new job opportunities.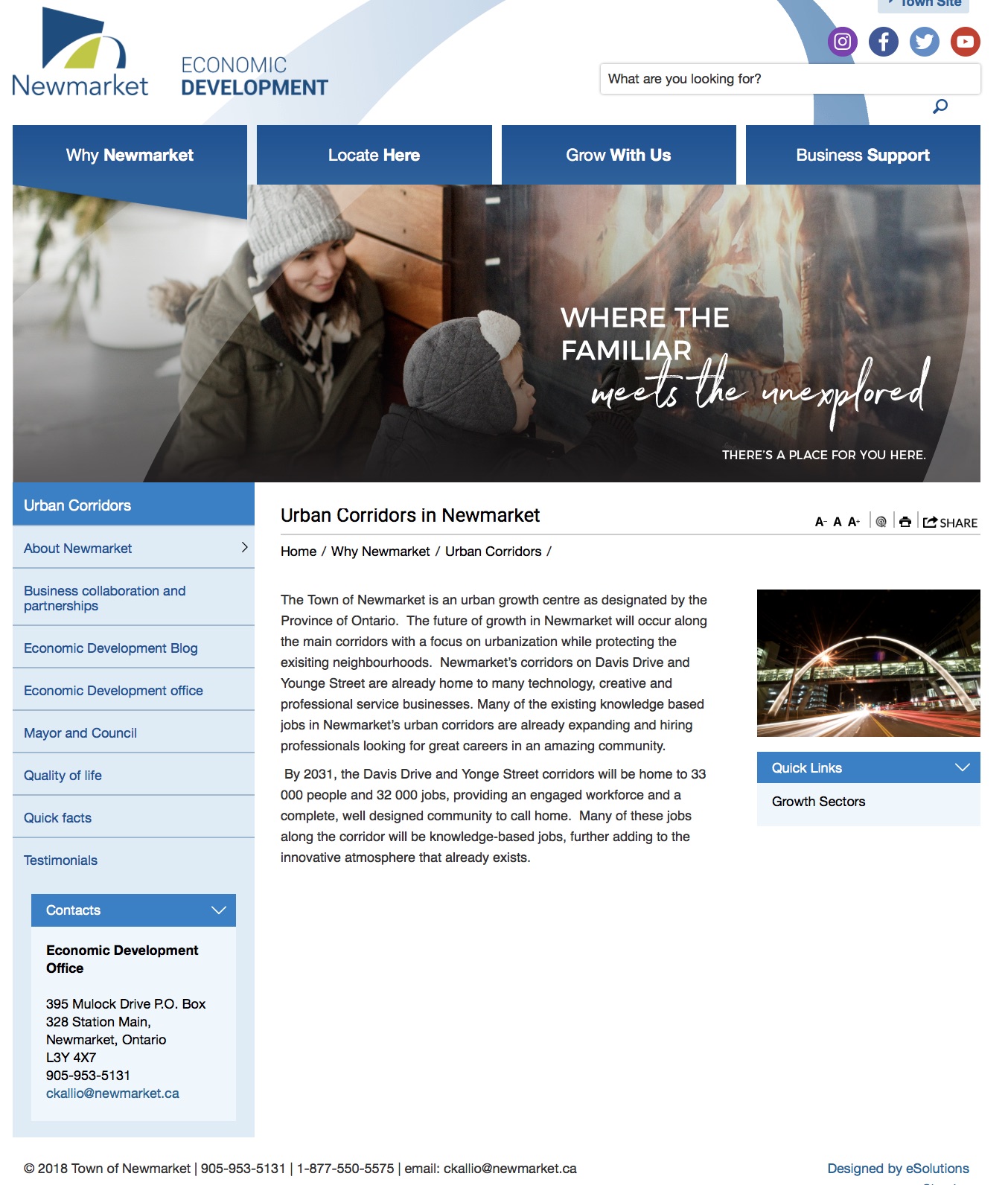 Sewage hook-up: who gets first shot?
The Town's planners say they have applications on file that, if approved, will require servicing capacity for 6,906 people of whom 2,637 would be living inside the so called urban centre (broadly speaking the Yonge/Davis corridors) and 4,269 people outside. They use various criteria to prioritise these applications. At the moment, developments on the corridors have first shot.
Some developers – such as Glenway's Marianneville – are getting around these constraints by commissioning "infiltration and inflow reduction programs" which magically create additional capacity within the existing system. I don't pretend to know how it works but we are told it does. (The developer borrows servicing capacity credits from the Town equalling the number of people who will be living in the proposed development. When the development is completed and occupied and the I&I is functioning the developer pays those credits back to the Town.)
We see infill development sprouting up all across Newmarket but the planners say:
"While these developments can also represent appropriate infill and good planning, staff does not recommend granting allocation to these developments at this time given its scarcity and their priority in the Servicing Allocation Policy."
They make an exception – Sundial – which is building just west of Upper Canada Mall. The developer says they've got the pipes in the ground and are ready to go with Phase 2. They just need the OK from councillors.
Councillors not responsible.
On Monday morning (16 April) councillors gather to wrestle with these conundrums which are not of their own making. They are not responsible for sewage. (There is a tasteless joke in there somewhere.)
After the presentation from Planning Deputy Chief, Jason Ungar, John Taylor jumps straight in, presenting a very long shopping list. He wants the strategy to be further "refined" prioritising affordable housing as well as infiltration and inflow. And incomplete developments (like Sundial) should be completed.
He says we've seen interest in purpose-built rentals but now he wants to do something to tempt developers into coming forward immediately with a condo or two. Maybe a guaranteed servicing allocation will do the trick. He's thinking aloud.
"Maybe we might just bump someone into action."
Taylor on a roll
He wants a "condo incentive". We do it now or wait five, six or seven years.
Our wonkish Mayoral hopeful describes his ideas as "policy directions".
Taylor is obviously on a roll, heaping everything on to the table. For good measure he throws in "inclusionary zoning".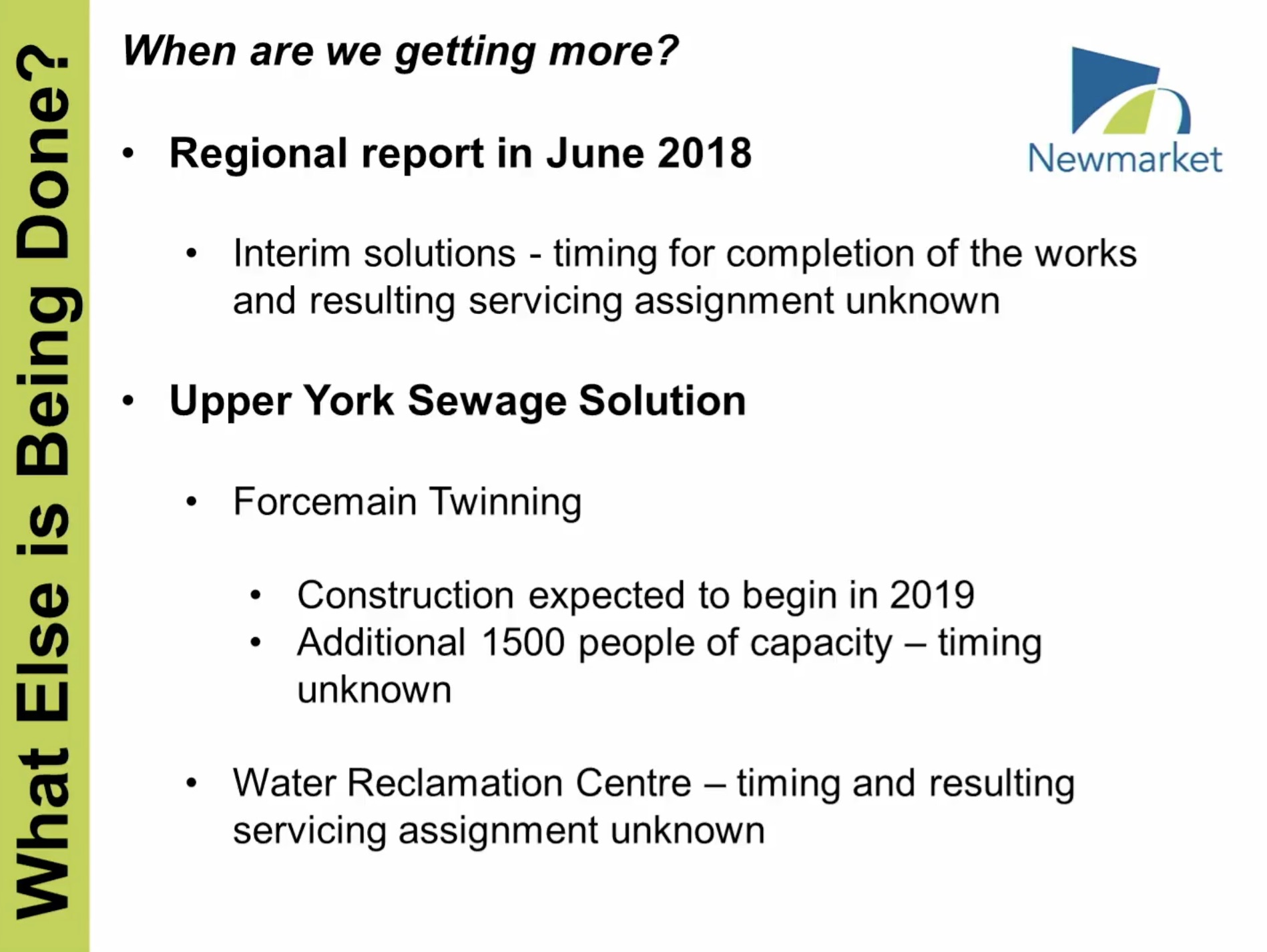 "We've gotta be serious about it."
Now Taylor is talking about rentals – claiming they are "inherently more affordable" than buying. I find myself thinking about the definition of "affordable". It used to be the case that "affordable housing" - whether to rent or buy - never took more than one-third of post-tax take-home pay. Those days are long gone.
Affordability threshhold
York Region's rental affordability threshold in 2016 was $1,496 per month or $17,952 annually. By my back-of-the-envelope calculation, this equates to a salary of about $68,000 gross or about $54,000 after-tax. What about those who don't make that kind of money? Where can they "afford" to live?
Now Taylor is telling us we don't have to put all our eggs in the intensification basket. He says we need to provide all sorts of built forms.
That was quite the manifesto.
Obsolete information
Now the Town sage, Dave Kerwin, pronounces, telling the staff he doesn't believe their figures. You can get away with impertinent statements like that when you are his age. He shakes his head as he hears about the number of people living in detached, semi-detached, Town Houses and apartments.
In his house there are four people. And even more in his neighbours' homes. Residential neighbourhoods are being intensified too! Fewer empty nesters as grown-up children stay put.
"We get obsolete information."
Now Christina Bisanz wants action on Sundial – across Davis Drive from her own Glenway patch. People are fed up with the noise and dirt of never-ending construction.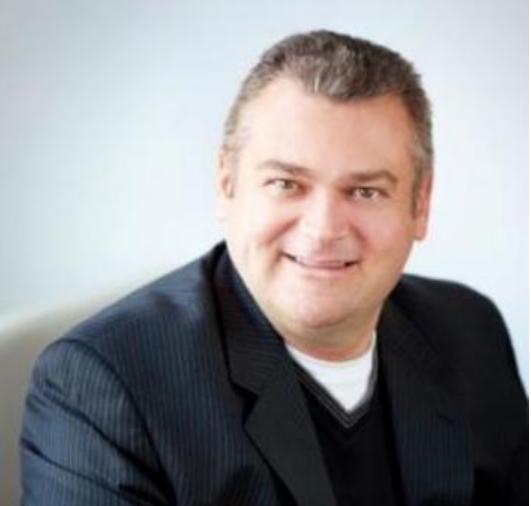 Now the Jewel of the Council, Bob Kwapis, is telling us millions of bedrooms are unoccupied across the GTA. What does he want us to do? Decant people into the spare bedrooms of elderly owner-occupiers? Van Trappist gives him a gentle rap on the knuckles for trying to take his colleagues down a blind alley. It is an issue but not one Newmarket on its own can solve.
Infiltration and Inflow
Now we are on to a fascinating exchange between Christina Bisanz and Planning Deputy Chief, Jason Unger, and Infrastructure Supremo, Peter Noehammer on infiltration and inflow. She asks a series of questions about I&I and how it works. Terrific persistence. Now Taylor joins in. He wants to know how much of the original allocation that went to Glenway's Marianneville is going to be re-paid. All or most or what?
Jason Unger is now doing the math as we wait for the answer.
We learn 188 credits out of the 1,244 issued have been paid back to date.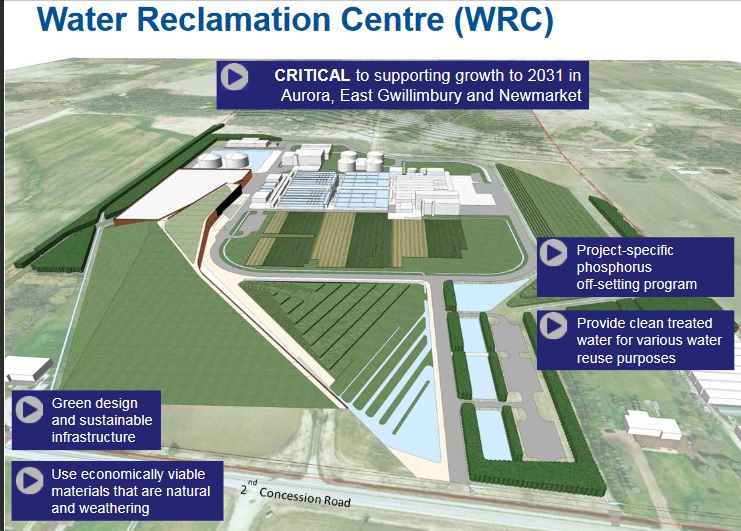 Taylor wants to know if the Town has enough servicing capacity for a ten-storey building. The Chief Administrative Officer, Bob Shelton, cemented into the job for decades, calculates they have enough capacity for two Phase ones on the corridors. This sounds like the phase ones of Deerfield on Davies and Redwood on Yonge. Clearly, the situation is dire.
Taylor wants a memo on Glenway and more information on infiltration and inflow. What is the cost of I&I on a per unit basis? Good. Much better when he is being difficult. He wants to know when Marianneville will repay all the credits it got for Glenway as this will free up additional capacity.
Now we are back to Sundial. Will they get the extra servicing they need to complete their Phase 2?
Tom Hempen says:
"We are going to be in a tough situation for the next few years. We have no capacity."
What will happen if an exciting new project comes along and we can't approve it because our servicing allocation is gone?
He votes against. Everyone else is in favour.
Presumably on the grounds that tomorrow will look after itself.
This email address is being protected from spambots. You need JavaScript enabled to view it.
Details

Written by

Gordon Prentice
What has happened to Newmarket's Bogart House is a disgrace.
For years it has been rotting away, a victim of cavalier neglect by the owner, the developer Forest Green Homes, and paralysing inaction by the Town of Newmarket.

In the Town's "Council Highlights" a few weeks ago the Town says Bogart House is a designated heritage house and is one of the most important heritage buildings in the community.
It is so important they let it get to the point where a puff of wind could blow the old house down.
When I contacted the Town in 2015 to alert them to the dreadful state of this historic property nothing happened. I was told there was no specific Heritage Property Standards By Law and the Town's legal department was too busy to draft one. But I shouldn't worry as the general property standards by law covered all the bases and would do the trick.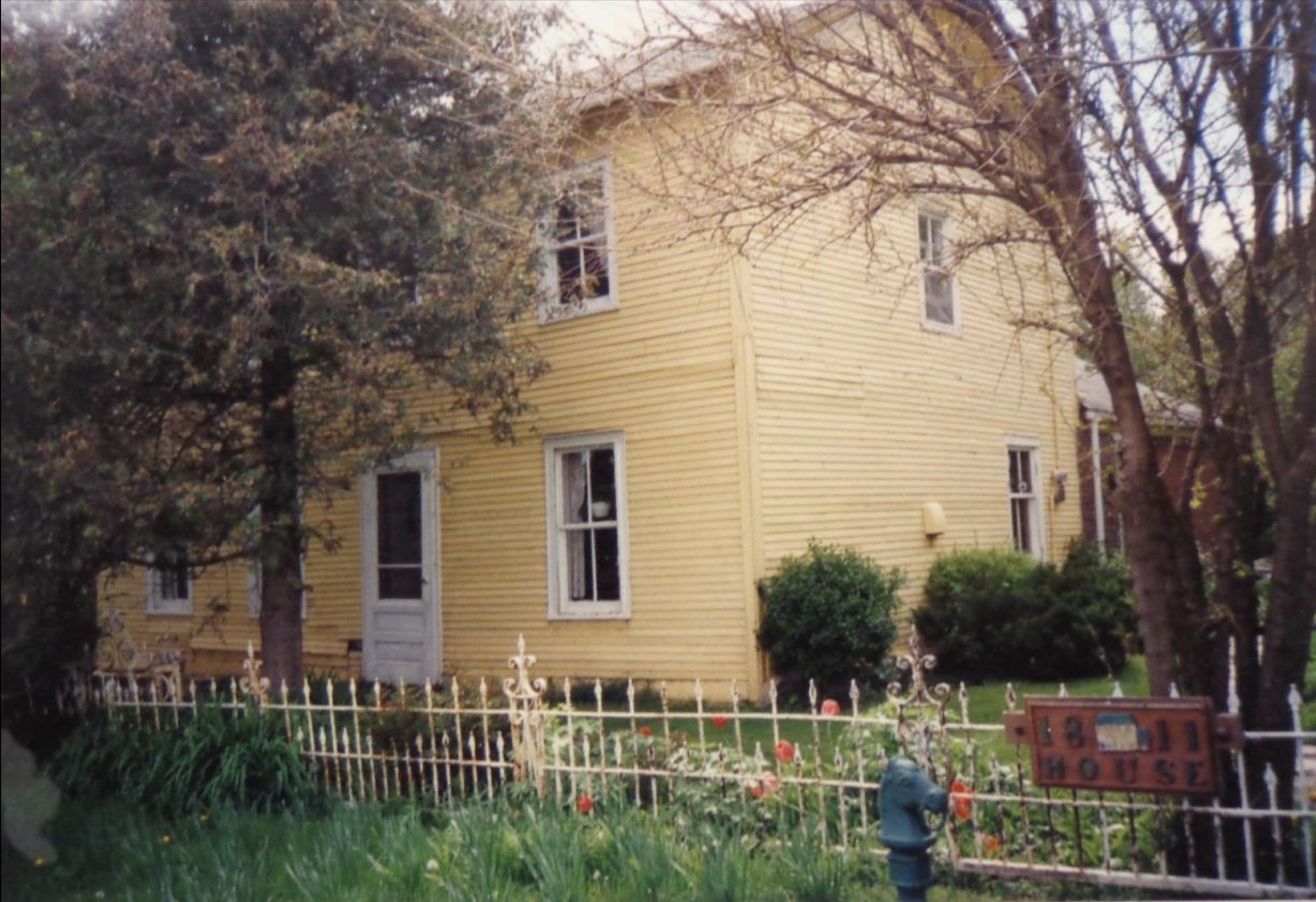 Life continued much as before with the old house becoming ever more ruinous.
Finally, in November 2017 the Town stirred itself and updated its Property Standards By-law and there is now an extensive section dealing with heritage properties – from section 50 onwards.
Curiously, the Town's Information Report of 31 January 2018 which told us the developer wanted to demolish the old house makes no reference to the updated Property Standards By-Law which contains a slew of new provisions relating to heritage properties. Why?
Of course, the Town would have to agree to demolition (and they have now made it clear they won't) but why was nothing done over the years to stop the rot?
The City of Brampton and lots of other municipalities have make it crystal clear that demolition by neglect is never OK. We should be equally robust.
The Clock Tower boarded up for years
The Clock Tower and the heritage buildings on Main Street South owned by Bob Forrest have been empty and boarded up for years.
I shudder to think what kind of state they are in.

Why can't we take a leaf out of Hamilton's book when it comes to protecting vacant buildings?
Municipal Law Enforcement Officers proactively inspect vacant buildings at least 4 times a year and will enforce by-law violations. Failure to comply with all directions of the by-law will result in fines of $10,000 for an individual and $50,000 for a corporation upon first conviction and fee for Inspection costs.
I do not want to hear the Town of Newmarket tell me in the months (or years) to come that, after detailed inspection, the heritage buildings south of the Clock Tower are too far gone and cannot be saved.
The Town should be looking under the tarpaulins and getting inside.
This email address is being protected from spambots. You need JavaScript enabled to view it.
Update on 18 April 2018:
The new Property Standards By-Law was considered by the Town's Committee of the Whole on 6 November 2017, almost three and a half years after the Town's Heritage Advisory Committee had urged the Council to act to prevent the demolition of heritage properties by neglect. The report to councillors said this:
On June 3, 2014 Council approved the Heritage Committee's recommendation that a by-law to prevent demolition of heritage properties by neglect be considered for the Town of Newmarket and that Council direct staff to conduct the necessary research and analysis to include in the Property Standards By-law.
The Ontario Heritage Act permits municipalities to utilize a Property Standards By-law to prescribe minimum standards for the maintenance of heritage attributes of properties that have been designated under Parts IV and V of the Ontario Heritage Act. Amendments to the Act also removed the right to demolish a building or structure on a designated property without Council's written consent.
The amendments proposed to the Property Standards By-law only apply to properties designated under the Ontario Heritage Act, not to listed heritage properties.
Details

Written by

Gordon Prentice
We all know there is a housing affordability crisis in Newmarket.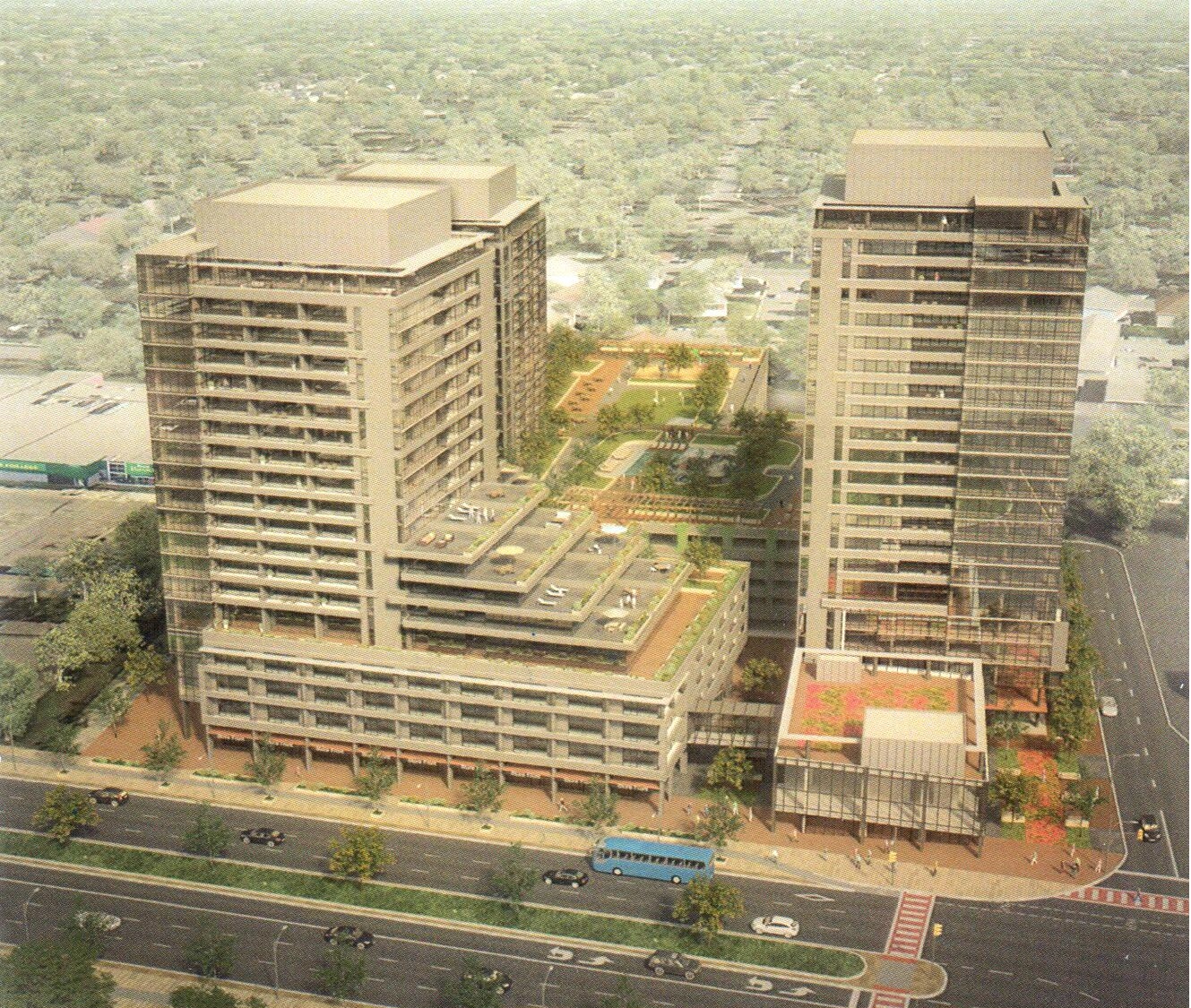 The question is: what can we do about it?
In 2016 a fifth of all residential property up for sale in Newmarket was bought as an investment according to a recent article in Macleans.
Where does this leave the people who want to buy or rent a property to live in? They are being run out of town by speculators who are pricing homes out of the reach of thousands of local people.
Last week, in a bid to address the issue, the Province announced it was:
"Paving the way for more affordable housing by giving municipalities the ability to require that affordable units are created in new residential developments.
"Inclusionary zoning is a planning tool that allows municipalities to require developers to include affordable housing units in residential developments…Under the new regulations, municipalities will be able to mandate that affordable units for low-and-middle income families are included in new housing developments to create mixed-income communities."
This is welcome progress but we are not going to see the results tomorrow or, indeed, any time soon. There will be more hoops to jump through before we get there.
Big but unaffordable
At the moment, the Town has on its plate two very big planning applications which, together, will deliver hundreds of new housing units. 175 Deerfield Road – at Davis and Parkside Drive – promises 462 units in two 15 storey towers and one 9 storey tower. (Deerfield details here at page 178).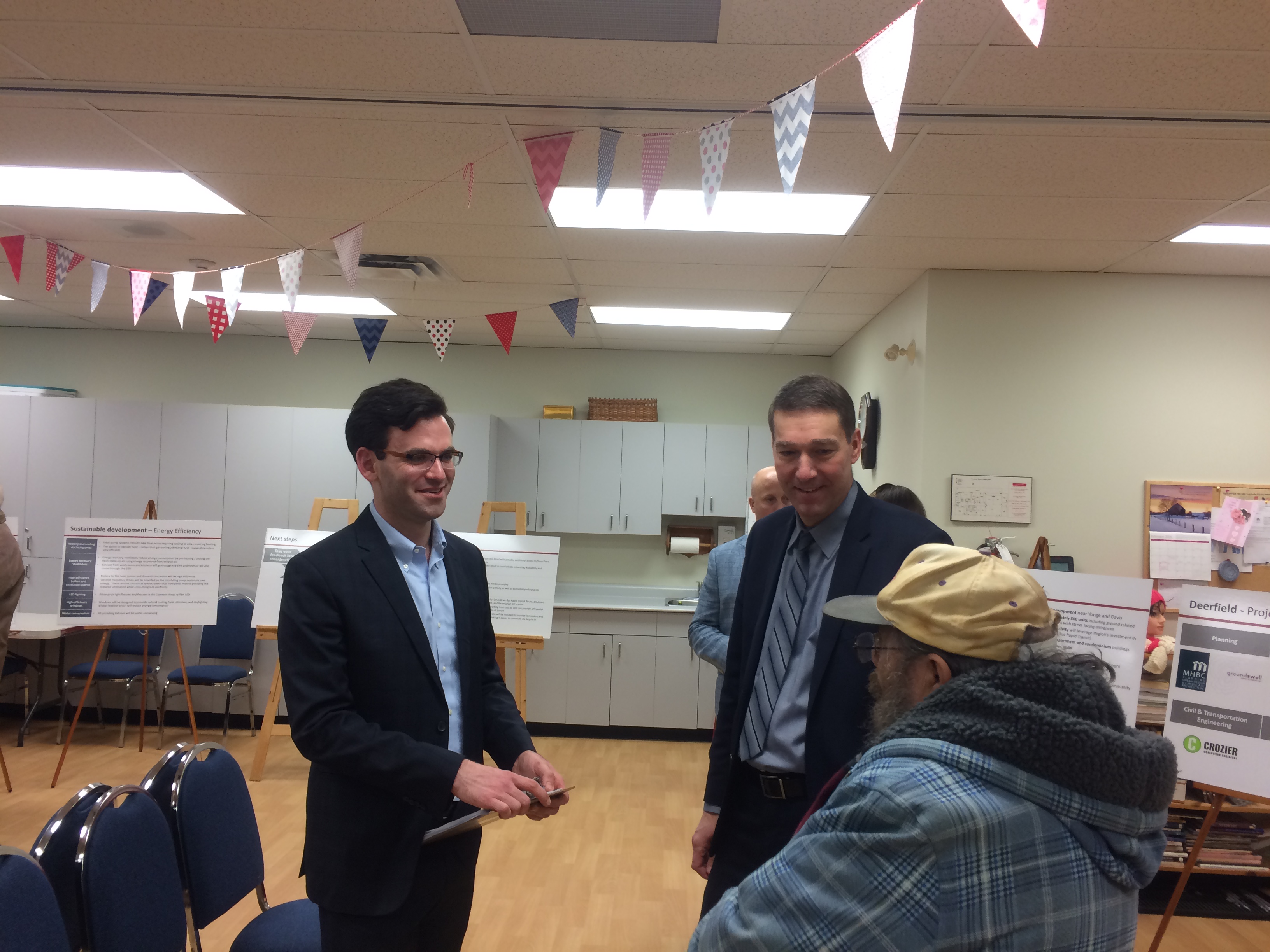 York Region wants 25% of new development along the Yonge/Davis corridors to have affordable housing with 35% in the so-called Provincial Urban Growth Centre – basically around the intersection of Yonge and Davis.
The developer, the Rose Corporation, has told the Town that they are:
"prepared to meet the Town's affordable housing target of 25% of the units being at or below the price threshold – if certain financial incentives are provided."
They want the same kind of deal they negotiated for 212 Davis Drive, sweeteners which deferred Development Charges for three years as well as application fees and much else. The rentals there go from $1,505 to over $2,270 per month.
Redwood on Yonge (on the old Slessor Square site) will have 527 rental apartments in three towers. There are currently no plans for any of the apartments to be marketed as "affordable". The Town is no doubt in discussions with the developer so that may have changed. I hope so.
In 2016 the rental affordability figure for York Region stood at $1,496 per month.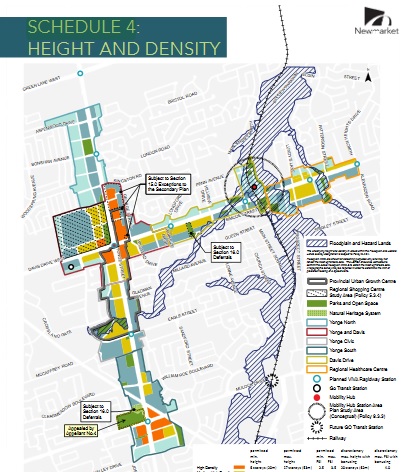 Affordability target
The Town's Secondary Plan reflects regional policy by stipulating that a minimum of 35% of new housing units in the Provincial Urban Growth Centre (which includes Redwood on Yonge) shall be affordable to low and moderate-income households.
The planning staff tell us:
"This 35% is not intended to be achieved on each individual application but rather within the Provincial Urban Growth Centre as a whole."
How is this expected to work in practice?
In February I talked about a different approach being tried next door in East Gwillimbury which will impact many people living in the north of Newmarket.
East Gwillimbury's draft Secondary Plan for Green Lane says:
"A minimum of 35% of the units developed in the Green Lane and 2nd Concession Major Local Centre will meet the definition of affordable. The 35% affordability criteria shall be applied on a per property basis, except where multiple properties are being considered for development concurrently." (My underlining).
The Major Local Centre is the area around the East Gwillimbury GO Rail Station.
East Gwillimbury capitulates
Alas, this innovative approach was short lived. It was shot down in flames by Redwood Properties who told the Town it would be impossible to implement:
"This is difficult if not impossible to implement. Applying it on a per property basis and not in a district or area basis exacerbates the problem. The Regional Official Plan calls for 25% affordability, except 35% at Regional Centres. We recommend reducing the requirement to 25% and removing the "per property basis" requirement."
The Town's planners folded and will tell councillors tomorrow:
"The wording has been corrected… The 35% affordability requirements have been updated to remove the requirement related to "per property basis".
Instead
"Applicants shall demonstrate, to the satisfaction of the Town, how the 35% target can be achieved in the Major Local Centre."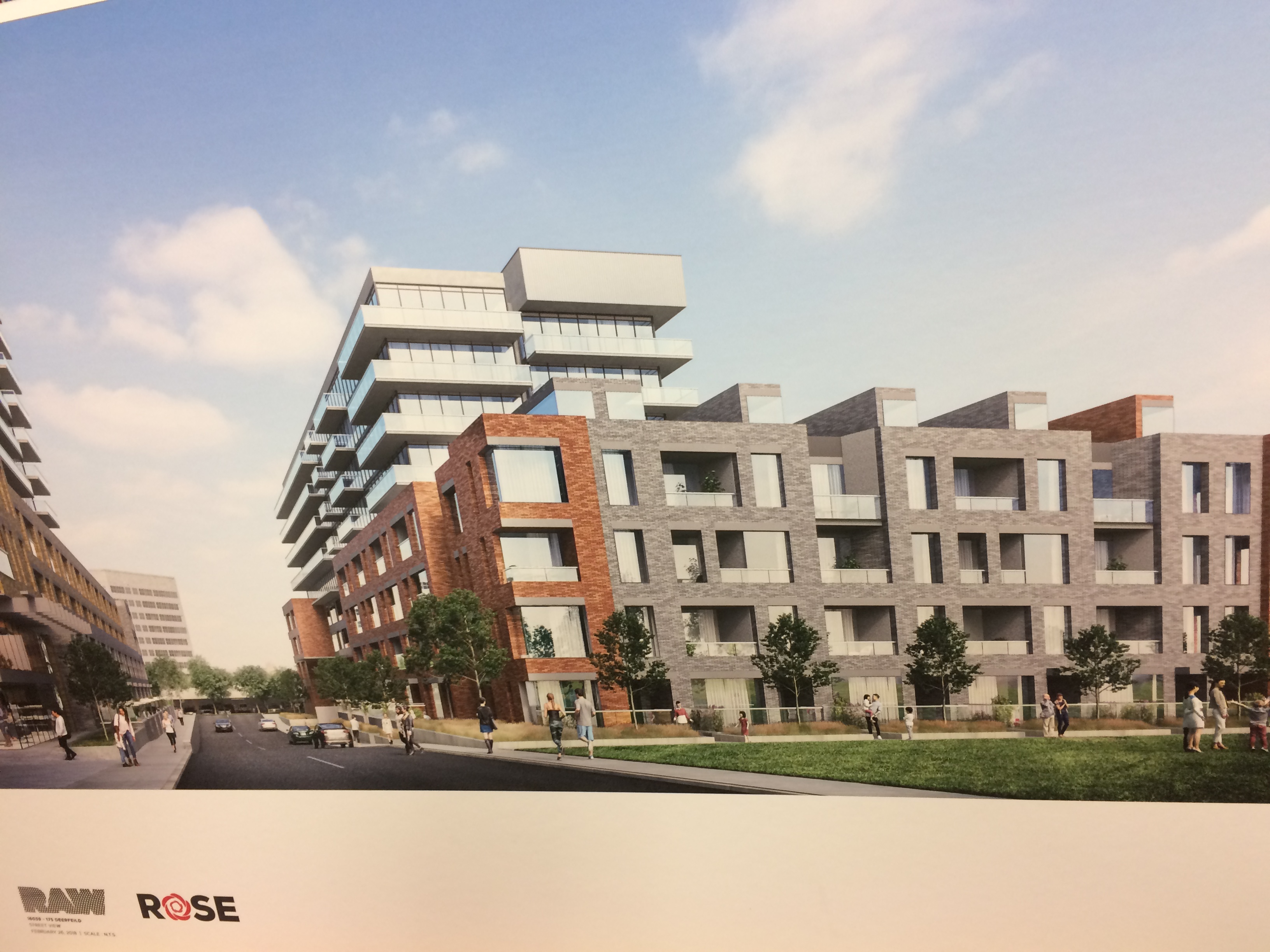 Delivering on the target.
How on earth is this going to work in practice? Will developers just kick the can down the road saying it is for others to deliver on affordable housing – but not them?
Will the same thinking be applied in Newmarket? If the 35% is not going to be applied to the huge Redwood on Yonge development in Newmarket will the developer be expected to explain how that target will be achieved elsewhere in the Provincial Urban Growth Centre (around Yonge and Davis)?
Redwood on Yonge (like Deerfield) is to be built in three phases. Don't be surprised if the developer tantalisingly holds out the promise of affordable units in years to come when phases two and three actually materialise.
People can't wait ten years for affordable housing.
Developments over a specified size should include affordable housing units.
No ifs or buts or maybes.
This email address is being protected from spambots. You need JavaScript enabled to view it.
Details

Written by

Gordon Prentice
The Information and Privacy Commissioner's Office calls me today to say the Town cannot answer this simple question of mine:
"When did the Director of Planning first realise that the true Floor Space Index (FSI) of the proposed Clock Tower development was greater than the figure (2.9) that was in the documents presented to councillors and the public on 28 November 2016?"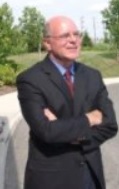 That was when councillors were being asked to decide the fate of Bob Forrest's planning application to redevelop the heart of the Town's Heritage Conservation District. The Mayor, Tony "$212,000" Van Trappist, was very much in favour.
The Town's senior staff say there are no records indicating when the Director of Planning, Rick Nethery, first realised the information being presented to councillors on the Clock Tower was false.
And, in any event, they say the FSI – a measure of the development's density – is less important than height and massing.
Just ask him.
Why doesn't the Chief Administrative Officer, Bob Shelton, simply ask Rick Nethery when he first realised the developer's figure was false? He could jot down the answer, thereby creating a record.
Deputy Mayor and Regional Councillor John Taylor among others now says factors such as height and massing are more important than the FSI.
So, perhaps he can ask Rick Nethery?
Why is this important?
I have taken the Clock Tower issue to the Ombudsman on the basis that information known by senior Town employees to be false should never be put before councillors and the public.
The fact that our elected officials – other than the Mayor – voted against the Clock Tower development on 28 November 2016 is neither here nor there.
The issue at the heart of the matter is whether reports prepared by senior Council staff are truthful and do not seek to mislead or deceive.
This email address is being protected from spambots. You need JavaScript enabled to view it.
Subcategories