The much anticipated action for defamation brought by Maddie "death stare" Di Muccio against Regional Councillor John Taylor will come to trial on Wednesday 7 December 2016 at the Small Claims Court in Eagle Street, Newmarket.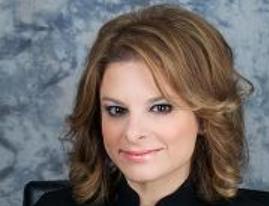 On 26 October 2016 the fragile Di Muccio dropped her libel action against Taylor. She says in an affidavit lodged with the Court:
"Even though I assert that the Defendant's comments published in the Newmarket Era were libellous I do not believe my complaint would be successful due to the Limitations Act."
Instead Di Muccio claims Taylor is guilty of
"misfeasance and malfeasance of public office, abuse of power, targeted malice, intentional infliction of mental suffering and injurious falsehoods, breach of confidence and breach of privacy."
Wow!
This guy Taylor sounds like a real monster!
In a delightful twist to the tale, Di Muccio has cited the 2012 case of Morris v Johnson "et al" which she believes is relevant.
The "et al" in the case citation above includes a certain William "Bill" Hogg.
Bill Hogg is, of course, seeking the nomination to run for the Progressive Conservatives in Newmarket-Aurora in the next Provincial election in 2018. Also vying for the nomination is the irrepressible Matilde Di Muccio whose vaulting ambition knows no bounds.
Di Muccio was blocked from contesting the nomination in 2014 by former PC leader, Tim Hudak, on the grounds that she didn't cut the mustard.
I may see the diligent Bill Hogg in Court, making notes.
If so, he too will get the death stare.
Guaranteed.
This email address is being protected from spambots. You need JavaScript enabled to view it.
Note: Get briefed for the big event here. 
The earlier trial date, set for 28 October 2016, was postponed as Taylor was unwell.
---