Dave enjoys flattering people and, in turn, being flattered.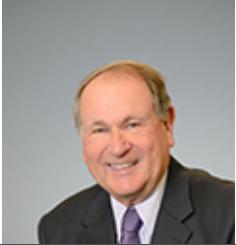 Laying it on thick. Preferably with a trowel.
The oleaginous Dave Kerwin is the longest serving councillor in the whole of Canada, shamelessly flattering his way through the decades, selecting his victims at random.
As he is quick to remind us, he is ten years older than the Mayor. Tony Van Trappist. A whole decade more of solid flattering under his belt.
Last week, Kerwin made a million toes curl when he eulogised the newish Ward 5 councillor, Bob "Kwapeese" for having a "backbone". (You can see it here at 28 minutes in.)

Bob Kwapeese faced down local Ward 5 residents who thought a row of Townhouses on Church Street shouldn't be built 7' 5" away from a beautiful designated heritage home built in 1881, sitting on fragile rubble stone foundations, a stone's throw from the Old Town Hall.
But why say Kwapeese showed backbone?
Bob wasn't standing alone, arm raised, in front of a gang of Hell's Angels roaring down one of his bike lanes. 
That's what I call backbone.
No. No. No.  According to Dave, Bob showed backbone for having the courage to walk away from an 136 year old heritage home that needed his help.
Bob "Kwapeese" is a jewel with a backbone
At last week's Site Plan Review Committee (15 May) on 182 Church Street, Kerwin quickly moved in to top gear, lavishing praise on the Rose Corporation:
"They are not questions they are just comments. But this is the site plan. The Town of Newmarket has been extremely lucky to have the Rose Corporation and yourself Daniel handling this infill and we're lucky you've taken the care that you have to preserve the King George School. It is going to look better today than it did yesterday or in the future.
So we're very lucky and you've done everything you can to work with Mrs Campbell. I've been present with Bob Kwapeese in her home and my wife and I have worked with you and with the residents in that area and tried to come up with different solutions. Even talked to your landscape architect about the trees and the English Oak and the Cyprus Evergreen and so forth. So we are very very lucky in that case.
Exemplary Reputation
And I know that during the construction you will take care to work with the residents. So your corporation is one that we've worked with before and it has an exemplary reputation within the Town and, secondly, you know, its... we have a new councillor in Ward 5 his name is Bob Kwapeese. I've worked with him and met with Ann Campbell. Bob and I even had cookies and tea there with the late Tom Campbell and Ann Campbell.
I would say to the residents that in the Town that we are lucky to have a person like Bob Kwapeese representing Ward 5 and we are lucky to have him on Council.
 He's a man who has a backbone. He's not afraid to take on issues - and I watched him work with the bike lanes and I've watched him work with this development.
I salute Bob Kwapeese! I compliment him! And I admire him!
I salute him and I compliment him and I admire him so I know we are in good hands here. We are not going to be always 100% perfect but all of us around this table have done our best and we need accommodation in this Town and this one is gonna be just a jewel. It's one we can look back on in three years, five years. And these issues, five years from now, seven years from now they'll work themselves out.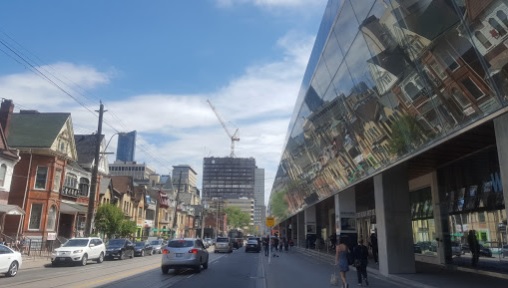 And I took the opportunity to go to the Art Gallery of Ontario and I sat out in the Italia Galleria and I looked across at what they've done at Dundas Street with the heritage and the new and the old and its just beautiful and I know when this is all finished and people are living there that the issues will have faded and people will walk away and they'll be very happy with what you've done so that's just my comment Bob.
(The Galleria Italia at the AGO is on the above right. Second floor. This is what Dave saw while sipping his cappucinno.)

You are a jewel to work with. I know we won't always agree on everything but I know you have a backbone and that to me means everything."
Bob Forrest walks on water
This encomium perhaps surpassed his earlier speech on the merits of Clock Tower developer, Bob Forrest, which, until now, had been the high water mark:
On 18 April 2016, Kerwin gushed:
"I have known Bob Forrest for a very long time, probably over 20 years; two decades.  He is an absolute, consummate gentleman and he is a visionary.  I dealt with him on five projects within Ward 2 and all these projects have been unbelievably successful... 
The Residents love him
I have had an intimate relationship in the development industry and the building industry and when Bob Forrest sold Renessa I went to his retirement party from that building and the residents were in tears because he and Colleen gave everything they had to the residents and the residents loved him and they still remember him because I go back there constantly. 
His word is his bond. He is a gentleman
I am going to give blood, sweat and tears, meeting with anyone I can and I attended Trinity and go to all the public meetings I can to work our way through this (the Clock Tower development) because I know that, in the end, I am working with a man I have known for 23 years who is absolutely transparent.  He's a gentleman.  His word is his bond.  And he wants to make the World better and provide accommodation for people who need it."
Notwithstanding this embarrassing love-in, my spies tell me Kerwin believes Bob's Clock Tower project is doomed.
That is a big admission. Kerwin is programmed to side with developers so when he thinks things are going pear-shaped then that's it. Curtains for Bob Forrest.

Flattery
As it happens, at the moment I am reading James Boswell's essays published in the London Magazine between 1777 and 1783. In August 1782 he turned his attention to Flattery.
"...People whose tastes are refined must have the sweet and soothing potion of Flattery administered with a gentle hand, that they may sip it as it were imperceptibly, and enjoy the essence without feeling the coarseness of any vehicle. The most effectual Flattery to such people is what is contrived shall come to them by report."
That's not Dave's way.
If you are a jewel with a backbone you are gonna hear it from Dave first.
This email address is being protected from spambots. You need JavaScript enabled to view it.
---