Work is coming along quite nicely on 1011 Elgin Street, the monster home that now dominates the neighbourhood.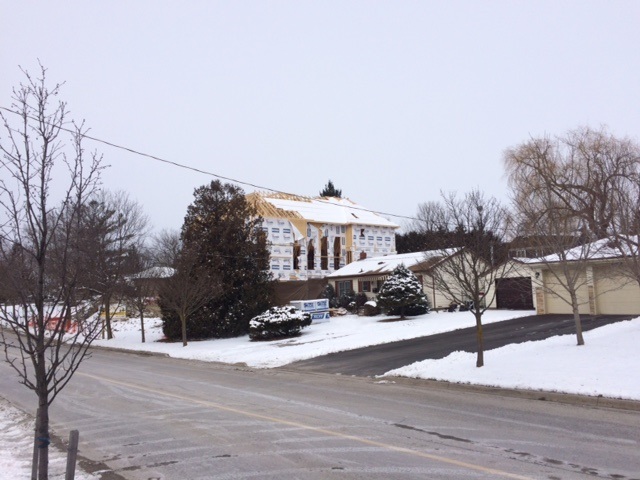 The monster home only required a building permit as we are told on the authority of the Town's Director of Planning, Rick Nethery, that it satisfies all the requirements on lot size and so on. But every time I drive past it seems more colossal than before. In any event it is a very tight fit.
The Ward councillor, Jane Twinney, called for a debate on 27 March 2017
 "to address best practices related to infill development standards across the Town as a whole and provide a report to Council."
Since then things have gone eerily quiet. I suspect we won't see any "debate" this side of the summer break.
Property Survey

Mr Nethery, for his part, is trying to extract from the owner, real estate agent Morad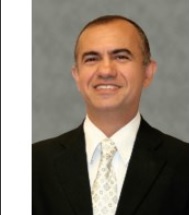 Dadgar, a copy of the property survey. I am grateful to Mr Nethery who is clearly going the extra mile just to satisfy me. I appreciate that. He told me on 31 March 2017 that:
 "Under the circumstances of your on-going concern, we will contact the applicant to determine if there is or will be a survey they could share with us to determine compliance."
I gave Mr Nethery the usual period of grace and on 11 May 2017 decided to chase matters up, gently:
"It is now over one month since you told me you would endeavour to get sight of the survey of 1011 Elgin Street. Would it be possible to let me know where things currently stand?"
On Wednesday 17 May 2017, I heard back from Mr Nethery:
"To date, the owner has not provided us with a survey of the noted property."
I replied the same day:
"Can I ask when you expect to receive it?"
This is turning into quite the little minuet. 
Area being re-developed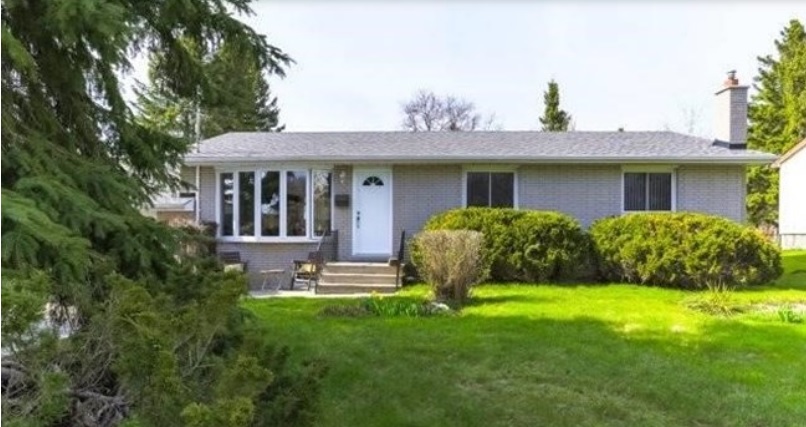 Three doors away an attractive 3 bedroom, 2 bathroom bungalow is on the market for $1,348,000. It comes with a two bedroom basement apartment with a separate entrance.
Clearly this is not a property for a young first time buyer - unless they are very well heeled. Even with a hefty deposit of $400,000 (and with a 25 year term at 4%) the monthly repayment comes in at an eye watering $5,003.
The sales spiel tells me:

"Area Being Re-Developed, Large Foot Print"
The fact that this chunk of her Ward is being re-developed may come as a surprise to Councillor Twinney.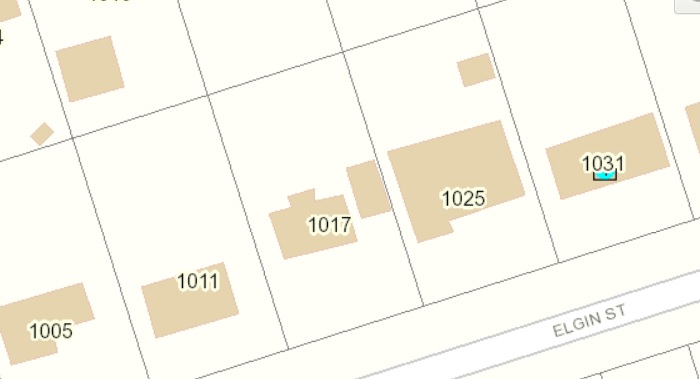 It doesn't surprise me. The property sits on a big lot at 80' x 150' and, if you observe the zoning rules, no permissions are required from the Town, just a building permit.
I look into my crystal ball and, indistinct at first, I see the outlines of another monster home emerging from the swirling mists.
This email address is being protected from spambots. You need JavaScript enabled to view it.
**80 X 150 Ft Lot** Ranch-Style Bungalow, Do Not Miss This! Level, Clear Lot, Bordered With Trees. Large Bdrms, Large Bright Bsmt, With Separate Entrance To 2 Bdrm Bsmt Apt, Full Kitchen, Another 4Pc Bath. This Is **Prime Location** Off Of Leslie, 5 Min To 404, Great School District, Parks, Shopping, Area Being Re-Developed, Large Foot Print...
---