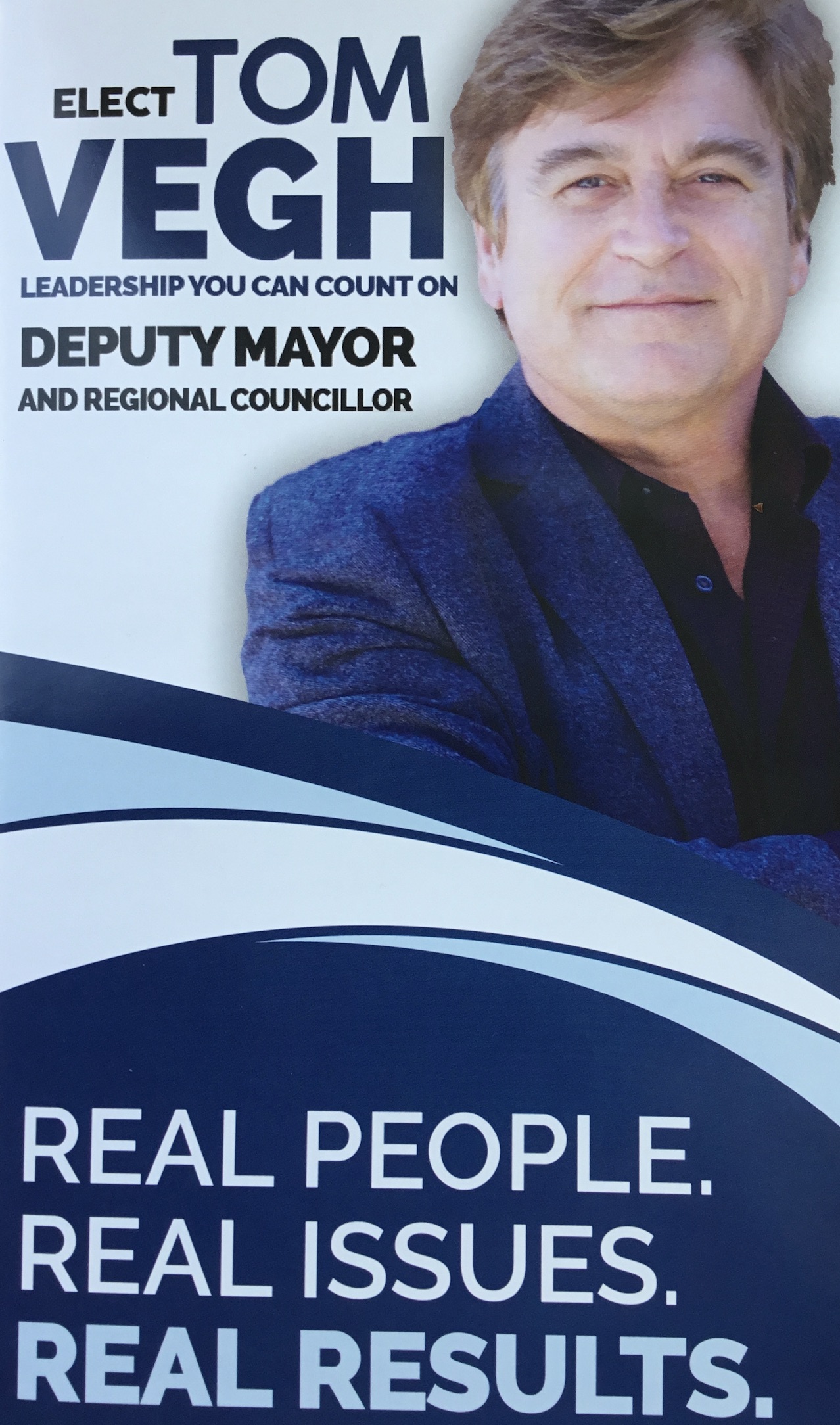 Regional Councillor Tom Vegh won his election last October on an explicit promise to build a new Library and Seniors' Centre on the site of the old hockey arena at Hollingsworth which is owned by the Town and will be closed permanently in 2020.
His main opponent, Chris Emanuel, told voters this was a pipe dream unless Vegh was willing to hike taxes by 40%. The voters took the chance and elected Tom.
Yesterday's Committee of the Whole - with a staff presentation and report on decommissioning Hollingsworth Arena - gives Tom a great opportunity to let us into his plans. He told me a month ago he has been working "diligently" on the matter.
As it happens, the Library and Seniors' Centre is the elephant in the room. Tom doesn't talk about them and no one asks. Tom is proving to be a huge disappointment. He refuses to engage in argument. He is afraid to make the case.
Broken Promises
Jane Twinney privately thinks it was just one of Tom's election promises – to be casually discarded once memories fade.
But I've told Tom I am going to track his promise for the full four year term of Council. When everyone else has moved on to exciting new topics I'll still be sitting on Tom's shoulder, reminding him about his new Library and Seniors' Centre.
That's how you keep politicians honest. You stick with them for the long term, following their inevitable twists and turns as their hastily written election pledges collide with reality.
(The same is true for senior staff who, given half the chance, will do their own thing, working on pet projects in their own parallel municipal universe.)
Brainstorming
But instead of painting a picture of his new Library and Seniors' Centre Tom waffles on about having a Council Workshop where everyone "brainstorms".
As I am listening to Tom and his brainstorming plan I am left wondering if he has ever spoken to his council colleagues individually to get support for his new Library. If so, it doesn't show.
I have concluded Tom is a particularly inept politician. I am surprised he didn't campaign last October on the promise of a Council Workshop on a new Library and Seniors' Centre. But maybe he realised that formulation wouldn't cut it with the voters.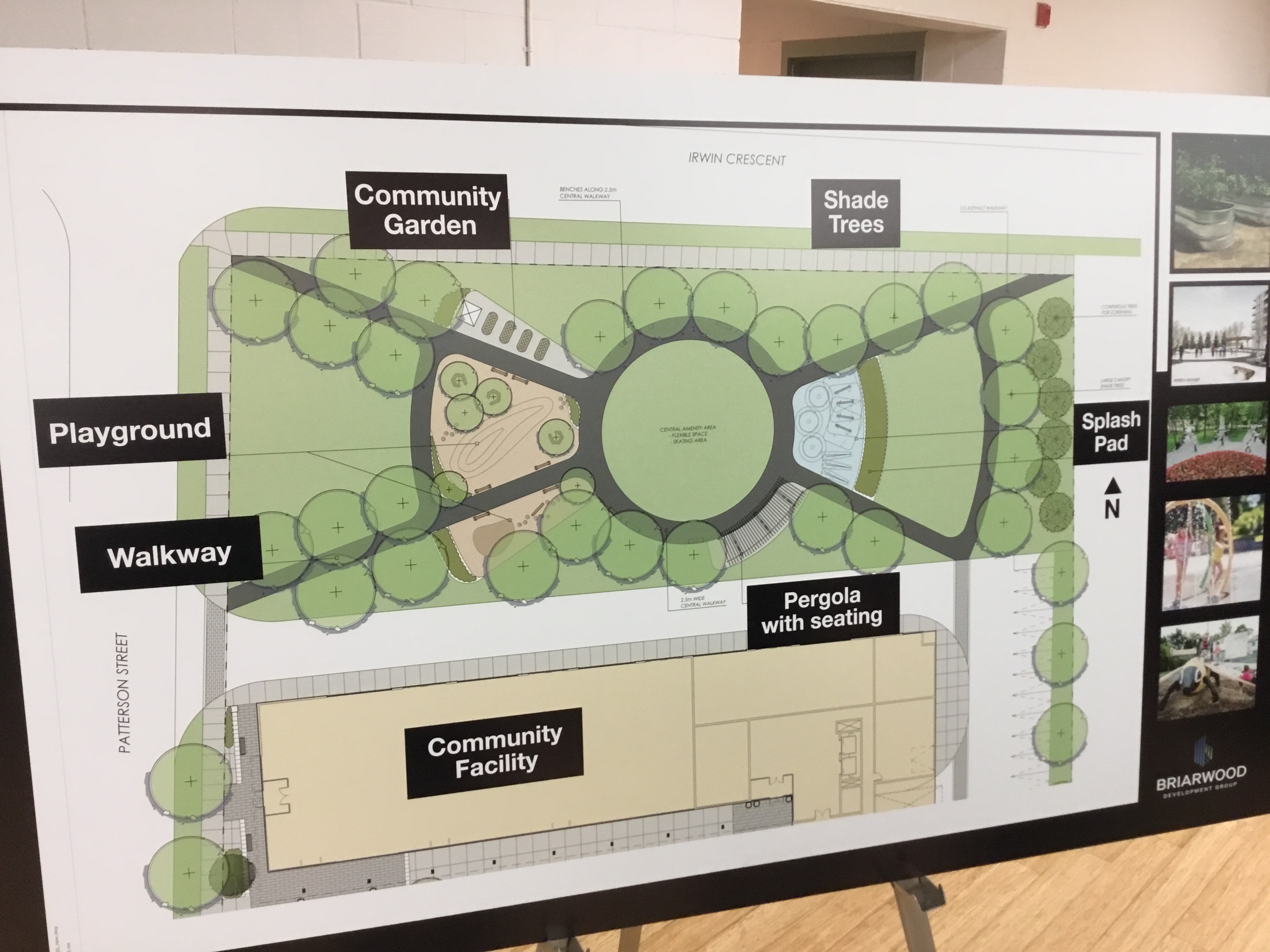 The Mayor, John Taylor, gives us a master class in how to handle Tom.
If Taylor wants things done – as with Mulock Farm - he calls on councillors to "seize the moment". If he is lukewarm about something (like a new Library) there's always plenty of time down the road to discuss things.
Taylor thinks it would be a mistake to hold a workshop before they see the staff report. But afterwards we hear it may be possible. But there is no rush. They've got all the time in the world.
And Taylor says there are "decision points" coming up but doesn't elaborate. We don't want a workshop getting in the way of decision points, Tom. Do we?
Tom doesn't ask if any of these decisions that are coming up will have a bearing on his plans for a new Library and Seniors' Centre.
Tom will have plenty of time to ask questions like that at the Council Workshop.
Whenever that is.
This email address is being protected from spambots. You need JavaScript enabled to view it.
The exchanges on 8 April 2019
Ward councillor, Jane Twinney, talks about the "decommissioning" of the Hollingsworth Arena in 2020 and how local people feel about it. We hear they are pretty much indifferent but wonder what is going to replace it. Jane wants staff to "bring back a report within six months on any plans for amenity use or public use at this location"
Jane says that within six months we are gonna know where we are going with this.
The Mayor, John Taylor, burbles on about "high level options" and wonders what the (Recreation) Playbook says. He agrees people are gonna wonder what's happening. "Does it (the arena) sit for a year? Two years? Four years?"
Jane Twinney: "One of the concerns out there is we have some plans in our Recreation Playbook for that area and it is hard for us to move forward on those until we know where we are going… It is good that we are dealing with this and that way we are able to move forward and come up with some concrete plans for that area which I'm looking forward to."
Development and Infrastructure Chief, Peter Noehammer, weighs in. He says the report will provide an opportunity to consider future land use. "But the Recreation Playbook first and foremost."
Tom Vegh: "For us the decision on decommissioning the arena… this has actually (been) on our radar for a number of years. I remember sitting round this table (asking) what are we going to do about Hollingsworth? And now we've gone forward a great deal."
"I agree with Councillor Twinney it's very important. People will immediately ask what are you going to do there? And I do welcome suggestions from staff. But I would also like to have – even before we have suggestions from staff, quite frankly – if we can have a Council workshop to discuss this. We can speak to our constituents. We can bring forward our ideas as part of the process. Yes. I do want to hear from staff on that."
"We may also want to go to the public to get some feedback from (them). It is a wonderful location right off Davis Drive. Got a High School. The size is significant enough. There is a lot of opportunities there."
"So I know, Councillor Twinney, you said a report back from staff within six months… Maybe we could include with that – maybe with a slightly longer time period if you wish – that there should be a Council workshop on that. A bit of brainstorming from Council on what we would like to see for that site in addition to something coming back from the staff based on whatever they feel it should be based on."
Mayor: "OK"
Tom Vegh: "I think Councillor Twinney asked for a seventh point for a report back within six months and I am agreeing with that. But I would also like to see in that six month period a Council workshop for us as Council to, um, discuss what we'd like to see on (that site). What opportunities (there are). A bit of brainstorming on that as opposed to just getting a report from staff."
Mayor: "OK… I think we should get the report. There are other things that can happen between now and then. Decision points that everyone is aware of. Why don't we take it one step at a time? I mean the report could be the trigger for a workshop. Right? Keep in mind we've got over a year and a half of this (the arena) functioning and still standing. We've got time on our side here (laughs)"
"Let's take a couple of decision points. We've got a decision point coming up soon on another matter related to this area and we've got the report that's being requested to lay out the options. One of those options could be a workshop and we could go to that but we do have a lot of time ahead of us."
"I think to do that previously (hold a workshop) is going to trigger the ward councillor getting public opinion. If you guys talk about this I (inaudible). So if we just take one step at a time…"
Tom Vegh: "OK. I agree with you that after the report there will have to be some kind of workshop and that's fine with me now."