The York Catholic District School Board (YCDSB) may be very good at educating children but it is a is a very bad neighbour.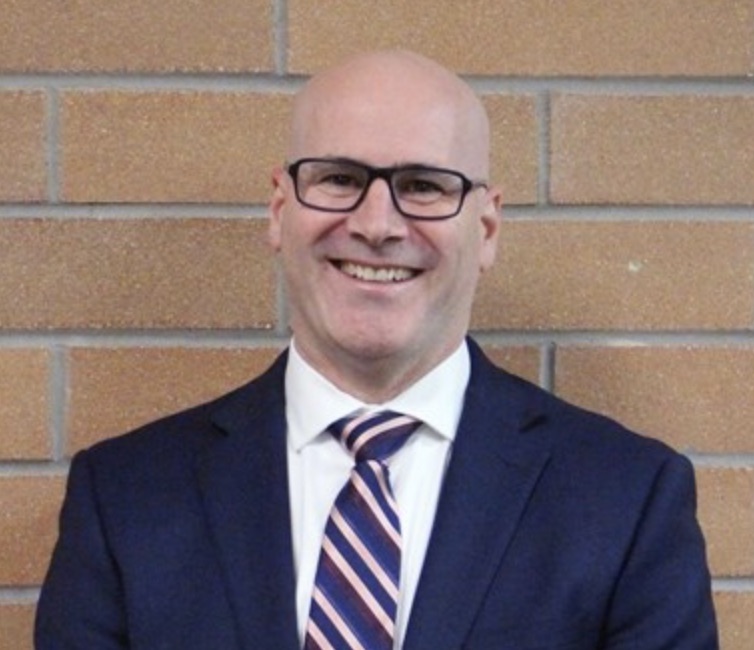 Back story: Last summer, a contractor (Joe Peluso of Peltar) was commissioned by the YCDSB to reconstruct the car park and playground at the Canadian Martyrs Catholic Elementary School in London Road, Newmarket. Without any prior warning, the contractor started compacting the ground with heavy machinery sending massive shock waves into neighbouring properties on Harrison Drive where I live.
One neighbour saw pots and pans dancing about on her stove. In my house cups and saucers rattled violently. My next-door neighbour was concerned about the structural integrity of her swimming pool – containing 35,000 gallons of water - which sits three or four yards from the school property line. Another neighbour was so alarmed she called the police.
Properties were damaged. Cracks appeared in garage walls. But we still have no idea of the extent of any damage not visible to the naked eye.
The School Board was quick to wash its hands of the matter saying it was something for their contractor and our insurance companies. We were told to claim against our own insurance (assuming we all had appropriate cover) who would, in turn, claim against Peltar's insurers. (The Director of Education, Ab Falconi, is shown left)
And this is where things currently stand.
It is not easy or straightforward to make a claim for damage caused by vibration. Causation becomes the issue.
The York Catholic District School Board is a huge organisation spanning nine municipalities in York Region. It employs 10,000 staff who are responsible for 54,000 students. There are 87 elementary schools and 16 secondary schools so, in any given year, construction activity of some sort is likely to be undertaken.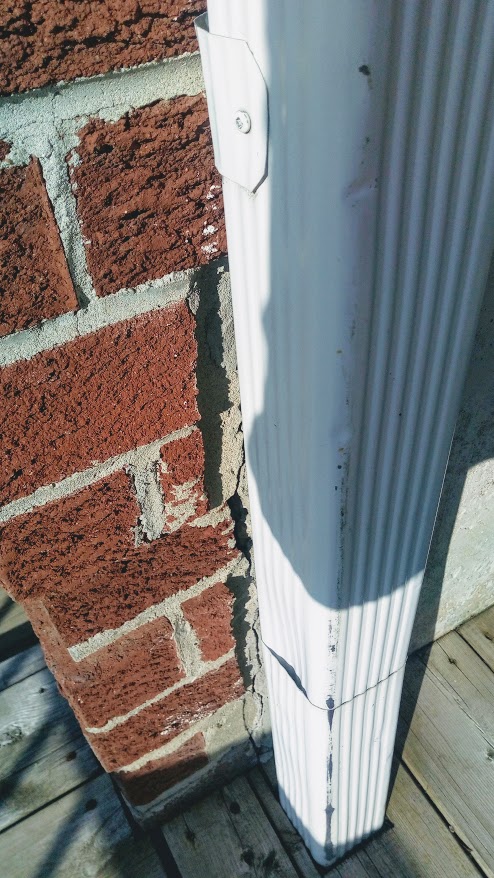 The Director of Education, Ab Falconi, was appointed last year on a salary of $176,399 (according to the 2018 Sunshine List).
Before and after photos
Vibration from construction has caused problems elsewhere in Town previously and next week (Monday 18 March 2019) councillors will debate what can be done about it. (See "Construction Vibration Issues Staff Report", page 123) One possibility would be a new By-law, obliging developers and contractors to carry out pre-construction surveys of properties that could reasonably be expected to be impacted by construction vibration. To its credit, the Town already does this when roads are being dug up. In 2014 when the roadway at Harrison Drive was reconstructed we were asked if we wanted a survey of our properties done beforehand at no cost to residents.
It would then be a simple matter of comparing before and after photos. If a previously smooth wall shows cracks it was likely caused by the construction work.
Unfortunately, the Town's staff report appears to focus on new-build development when all sorts of other construction activity can generate damaging vibration.
I have spent almost six months trying to persuade the York Catholic District School Board to do the right thing. So far without success.
The YCDSB's contract with Peltar suggests the Board will keep an eye on things during construction. The tender document makes it clear records are kept on contractors' performance. How else should we interpret the statement that a contractor will be disqualified "whose previous experience with the Board has been unsatisfactory to the Board"?
In reality, the Director of Education, Ab Falconi has shuffled responsibility on to the contractor who refuses to get involved saying it is a matter for the insurance companies. Mr Falconi has shown absolutely no leadership on this issue – and this in an organisation where the Director of Education largely calls the shots.
Falsifying the record
I took a deputation to the full Board on 30 October 2018 to ask it to commission jointly with the residents a structural survey of properties where the owners/occupiers feared damage. The YCDSB would pay the lion's share and the blameless residents a peppercorn.
I was listened to with politeness. My new Ward Councillor Trevor Morrison was present as were other residents of Harrison Drive.
Despite this, the Board minute – the official record of the meeting - is incorrect. It asserts I requested a course of action that I didn't. But despite formal requests to Mr Falconi and to the then Board Chair, Ms Elizabeth Crowe, and to the trustee Theresa McNichol the record remains uncorrected, a glaring misrepresentation.
Is this ever OK? I don't think so.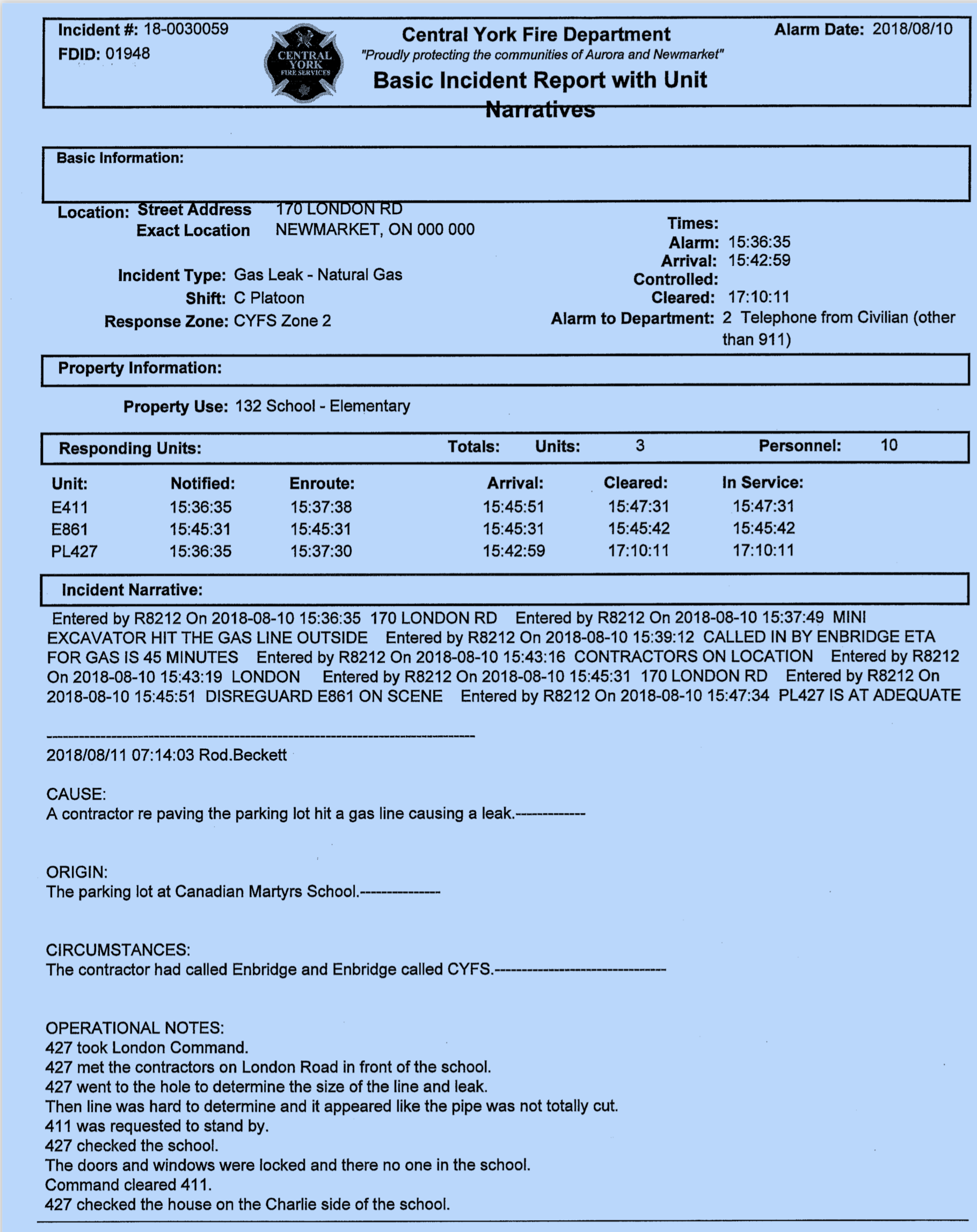 No record of gas leak
On 10 August 2018, during the course of the work on the car park, a stone's throw from my back yard, the contractor punctured a gas line. To me, this was evidence of his negligence. I was sitting on my deck at the time and could smell gas. Shortly afterwards a fire truck arrived and two firefighters knocked on my front door, advising me to close doors and windows.
The Fire Incident Report from the Central York Fire Service tells me
"A contractor paving the parking lot hit a gas line causing a leak."
Yet, on 18 December 2018, a senior member of the School Board's staff, the Manager of Employee Relations and Privacy, Cheryl Kennedy, told me categorically there had been no gas leak. Ms Kennedy is responsible for all Freedom of Information and Privacy matters at the YCDSB. Someone must have told her there was no leak. Who was that?
I knew then that I was dealing with a seriously dysfunctional organisation with employees willing to dissemble and at least one timorous trustee – Theresa McNichol - prepared to look the other way.
On 12 October 2018 I lodged five Freedom of Information requests with the Board which has, by statute, thirty days to answer. I wanted information about the gas leak and about the Board's policies and procedures for consulting people when construction works are planned. I wanted details of any complaints about construction works going back to 2008. After all, the YCDSB operates a huge estate of more than 100 schools. And I also wanted sight of notes, emails and records relating to the work at the Canadian Martyrs.
"There are no records"
Over three months later, on 28 January 2019, after chasing them up for an answer I was told no records existed.
When I asked for sight of the Board's Records and Information Management Manual which sets out the file classifications and the records which must be retained – and for how long – I was told this was under review and therefore
"not currently available…"
When I asked if I could consult the Records and Information Management Manual at the Board's Office in Bloomington Road, Aurora, I was ignored.
In these remarkable circumstances, I turned for help to the Provincial Information and Privacy Commissioner (IPC). I want to know which files Ms Kennedy consulted before telling me with such certainty that records did not exist. How on earth is it possible for a sophisticated organisation such as a school board to operate by word of mouth, without written records? The IPC asked me to give reasons why I believe the information I requested must exist. One example…
I am told there is no record of a gas leak at the school on 10 August 2018 because the Board maintains there was in fact no gas leak. Yet I have conclusive proof there was such a leak.
The Fire Service Incident Log tells me that unit 472:
"stood by until the Enbridge supervisors and the ground crew arrived and pinched the line stopping the leak. Once the leak was stopped Enbridge cleared 427. Command terminated and 427 cleared."
Director of Education should appear before councillors
I have asked the Director of Education, Mr Falconi, to come along to the Town's Committee of the Whole meeting on 18 March 2019 or send a representative.
On Saturday (9 March 2019) by email he conceded for the first time that the Board may be prepared to undertake pre-condition (or pre-construction) surveys but only on a "case-by-case" basis.
This is not good enough.
What criteria would he use to decide who would – or would not be - getting a survey? What if the criteria used is capricious? What if, as is likely, no record is kept of how the decisions were made?
Who would have believed it possible that a responsible organisation such as the York Catholic District School Board would walk away from the property damage caused, bending the truth into a pretzel in the process?
The YCDSB is not a law unto itself.
If the School Board won't do the right thing then the Town has no option but to bring in a by-law without delay to prevent this happening to others.
This email address is being protected from spambots. You need JavaScript enabled to view it.
Update on 19 March 2019. You can watch the Committee of the Whole debate on Construction Vibration on 18 March 2019 here starting at 1-06 in.
Update on 25 March 2019. And this is how Newmarket Today covered the story.
Update on 5 April 2019: Coverage on the situation in Glenway
Update on 29 December 2019: This blog was corrected to remove a reference to Ab Falconi's salary being over $200,000. The 2018 Sunshine List (published in March 2019) puts him on $176,399.