Tom Vegh, Newmarket's Deputy Mayor and Regional Councillor, who was convincingly re-elected last October, is no longer bankrolled by people in the development industry.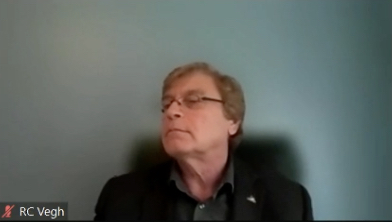 Vegh's election return which sets out his election income and expenses was filed with the Town yesterday, just ahead of Friday's deadline.
His initial and supplementary filings show:
None of the development industry big names who bailed out Vegh in 2018 and saved him from disqualification for overspending appear in the latest list of contributors. The only name which appears twice is Blair McArthur who is Chairman of White Owl, an investment company in Markham focussing on real estate.
As in 2018, Vegh borrowed from the banks to pump-prime his re-election campaign. He got loans totalling $26,500 from CIBC and Scotia Bank. He paid $958 in interest to service these loans.
Extending the campaign to clear debts
Vegh told the Town Clerk he needed to extend his election campaign beyond the 3 January 2023 deadline (which is allowed) to allow him to raise the cash to clear his campaign debts.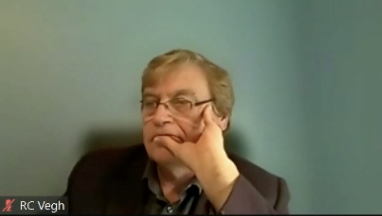 His initial filing covering the period from the election to 3 January 2023 shows Vegh and his spouse contributing $12,171 of their own money to the election campaign. Another $3,995 came from them in the way of goods and services.
Three donors
At that stage just three other people had contributed to his campaign donating $2,000 in total. Two of them had given to his 2018 campaign and live in Ward 1 which Vegh represented as a ward councillor before being elected Deputy Mayor in 2018.
His final (or supplementary) filing shows Vegh and his spouse contributed $12,310 in money and $3,995 in goods and services to his campaign - $16,305. This is $936 below the $17,241 limit on self-financing.
A Family Affair
Vegh received 10 donations from 3 January 2023 to 27 March 2023. Only one of those has a Newmarket address – Bianca Vegh who is Tom Vegh's daughter.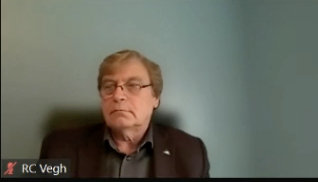 Other family members who donated include Alexander Vegh ($1,200); Vincenza Polizzi ($1,200) who is the mother of Tom Vegh's wife, Angela Vegh, and Antonia Bambina ($1,200) who is the sister of Angela Vegh.
No small donors
The filing shows that no-one gave Vegh any donations under $100. The smallest donation was $500.
As I say, Vegh carried over $3,995 in inventory from his 2018 election. In 2022 he spent $3,716 on advertising ($8,590 in 2018); $16,852 on brochures and flyers ($25,358 in 2018) and $2,250 on signs ($11,472 in 2018).
No meetings
As in 2018 Vegh held no public meetings.
Conclusion
Vegh spent $27,312 on his campaign for re-election and could not self-fund as this would breach the $17,241 limit. He could not raise enough money to close the gap within the election campaign period. After 3 January 2023 he relied on people living outside Newmarket (except one) and family members.
I do not know if any of his donors have done business with the Town in the past but I assume not. During the campaign he vowed not to take money from anyone who may do business with the Town.
This email address is being protected from spambots. You need JavaScript enabled to view it.
Update on 30 March 2023: Give the money back
Update on 1 April 2023: From Newmarket Today: What candidates spent on their election campaigns