Details

Created on Thursday, 20 October 2016 11:53
Written by Gordon Prentice
The strange case of Di Muccio v Taylor returns to Court next week (Friday 28 October 2016 at 10am).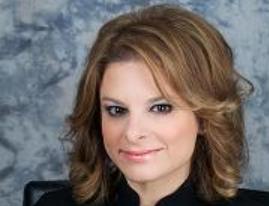 In a nutshell, former Newmarket councillor and prima donna, Maddie Di Muccio, claims Regional Councillor John Taylor is guilty of defamation and that he intentionally inflicted "mental suffering" on her. She is demanding $5,000 in compensation for her hurt feelings.
You can read Di Muccio's claim and Taylor's defence here.
I try not to feel sorry for politicians. It doesn't do them or the rest of us any good.
But Taylor doesn't deserve this.
The case against Taylor is totally contrived and without merit. Di Muccio has a history of threatening court action against people with whom she disagrees (including me). She is famously litigious. She even brought a case against Newmarket Council alleging discrimination and she lost.
I have been following this psycho drama off-and-on for absolutely ages and I never, ever believed Di Muccio's action would proceed to a full trial. I still find it completely baffling that a Small Claims Court judge allowed the matter to get this far.
Di Muccio served a claim on Taylor in June 2015 alleging Taylor's remarks had made her "a target of ridicule, hatred and contempt of others".  There was talk at one point that the action was "out of time" in that it was started outside the period specified in the legislation. Then in March this year a judge ruled the matter should go to full trial. I was astonished then as now.
As I tap this out, Di Muccio's action against Taylor is still going ahead next Friday and has not been withdrawn.
Clearly, she is going for broke.
This email address is being protected from spambots. You need JavaScript enabled to view it.
---
Details

Created on Wednesday, 19 October 2016 11:11
Written by Gordon Prentice
Newmarket's secretive Mayor, Tony Van Bynen, has finally let us into his thinking on OMB reform.
Last night, he told the Province's OMB Review meeting at Trinity United Church on Park Avenue that the OMB should be given new powers to review and approve Official Plans. He believes the OMB should not be able to overturn an Official Plan at the behest of a developer if they (the OMB) had previously approved it.
This is a whacky idea. The OMB is a small tribunal with only 34 adjudicators and, of these, nine are part-time. They are in no position to review and approve a huge volume of Official Plans from every corner of the Province.
And, if the OMB becomes an approval authority in the way Van Bynen envisages, it could not possibly double-up as an appeal tribunal.
Tony Van Bynen has had years to think about ways of fire-proofing Official Plans against the OMB. Is this bizarre solution the best he can come up with? What on earth does he do all day?
Other Mayors have put forward coherent proposals for change.
Elsewhere… The event is well organized. I see many familiar faces including Ward 7 councillor, Christina Bisanz, a champion for OMB reform.
Up front is the French Canadian facilitator, telling us what to expect from the evening, expertly pulling it all together.
Now we hear from the scene setters from the Ministry and the OMB, guiding us through the questions we would be addressing in our workshops. There is a lot to think about.
We have some feisty exchanges at our table but these are courteous. Now we report back to the plenary session where deep dissatisfaction about the OMB doesn't take long to surface.
I sense that many people here have had a searing experience with the OMB and are determined to have their say. They have been following the twists and turns of OMB reform for years. The message comes across loud and clear:
If you are not outraged you have not been paying attention.
This email address is being protected from spambots. You need JavaScript enabled to view it.
---
Details

Created on Tuesday, 18 October 2016 09:36
Written by Gordon Prentice
Well done to Bob Kwapis for winning yesterday's by-election in Ward 5.
He is the man of the moment and he gets our congratulations. He now has an opportunity to shape council policy.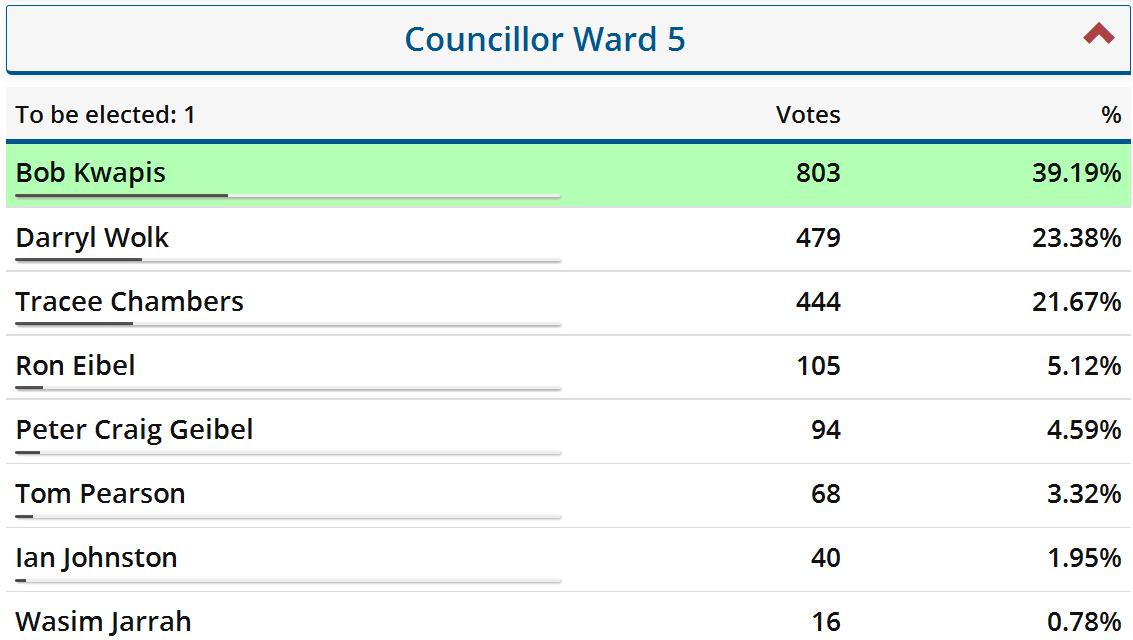 His big blue lawn signs blanketed the Ward in the first 24 hours of the campaign and from that moment on he was seen as the clear favourite.
But all the candidates deserve a round of applause. Running for office takes commitment, stamina, cash and a thick skin.
On the Clock Tower there is much to celebrate. Kwapis is against seven storeys. Bob Forrest's current application – supported by Van Bynen – is going down in a ball of flames.
That said, it must be tough on the other candidates who campaigned for three storeys max but their combined votes (1,028) came to more than Kwapis' (803).
The two candidates who said the Clock Tower was inevitable limped home last with 68 and 40 votes.
What can we learn from the by-election?
It is difficult to engage the voters - even with a compelling issue at centre stage. Turnout yesterday was a less than stellar 26.9%. 2,050 ballots were cast out of a possible 7,600. At the last municipal election in 2014 turnout was 36.8% (across Newmarket).
A presence on social media is important but it is not enough. Canvassing (whether on foot or on-line), identifying supporters and getting them to the polling stations matters more.
It costs a lot of money to run a half decent campaign. We shall see from the campaign finance returns precisely how much. (Personally, I am curious to know how much Bob Kwapis' robocalls cost.) In the 2014 municipal election in Newmarket some candidates spent tens of thousands of dollars.
We don't know if the ranked ballot system would have made any difference to the end result. The second preferences of voters in a first-past-the-post contest are simply unknowable. We can make an educated guess but it remains just that.
This email address is being protected from spambots. You need JavaScript enabled to view it.
Note: Wasim Jarrah withdrew his candidacy after the closing date for nominations so his name appeared on the ballot paper.
---