Details

Written by

Gordon Prentice
A report tucked away at the back of today's Committee of the Whole agenda impertinently suggests the Town may wish to cut the pay of its councillors. (Agenda item 17)
Associum consultants say the councillors' base salary at $49,385 is 32% above the market comparator which is $37,181.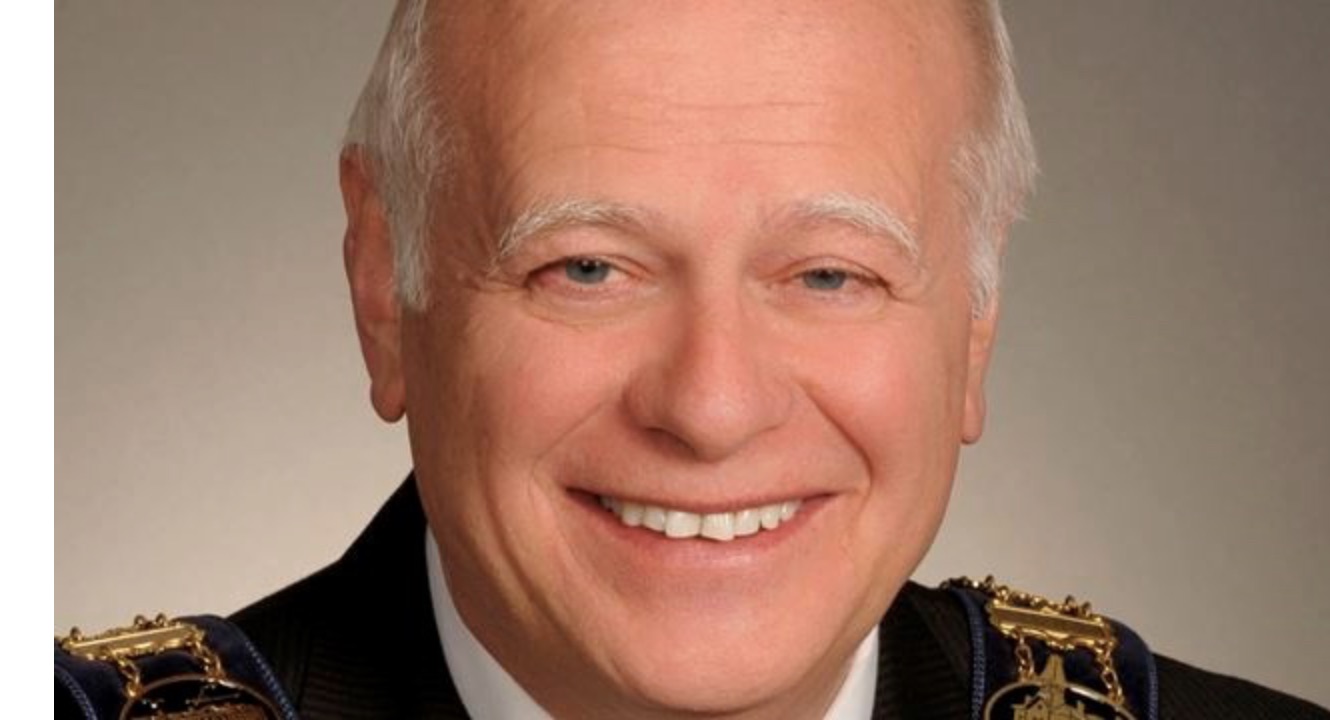 Mayor Van Trappist who rakes in over $200,000 in pay and perks escapes opprobrium because his base salary is $95,631 which is only 9.8% above the market comparator of $86,240. This conveniently ignores the cash he gets from York Region and Newmarket-Tay Hydro. He's been living the life of Riley for years.
We learn the Deputy Mayor's base salary from the Town is $55,304 which is 8.6% above market salary of $50,549.
The consultants observe:
"From the market analysis findings we note that the base salary for two council roles (Mayor and Deputy Mayor) is within an acceptable market position (ie +/- 10% variance to market). However, the Municipal Councillor role is significantly above market (32%). This role also has the highest incumbent count. Given the proportionately higher payroll cost for this role, based collectively on incumbent count and market position, the Town should focus on this role as a priority."
Seems to me this is a load of old garbage.
Are we seriously being asked to believe Van Trappist (at $212,000 pay and perks and not the phoney figure of $95,631) is worth more than four Newmarket councillors?
The Associum Report refers to
"The Town of Newmarket Environment Scan 2017 – Members of Council"
which is relied upon as it gives a recent "market competitive assessment".
I can't track down this key report so I've asked the Town's Treasurer, Mike Mayes, for a copy.
And which are the comparator municipalities? In different reports over the years I've seen 9 mentioned. Then 10. And on occasion 11. They include Ajax, Barrie, Aurora, Markham, Oshawa and Richmond Hill. Why were they chosen as suitable comparators?
Van Trappist says his salary is determined by a council compensation policy adopted ten years ago.
Hair Shirts
I don't expect elected officials to wear hair shirts. And neither do I expect them to vote to cut their own salaries. But, as a quid pro quo, I do want compensation to be fair and transparent.
And as we know from Van Trappist's long running three card trick, salary figures can be opaque and misleading.
We need good, engaged and competent people to take important decisions on our behalf. We can't do it ourselves. They should be paid the rate for the job.
The consultants round off their report in this way:
"Finally, to ensure a high level of process transparency with respect to setting pay for elected officials, we would recommend forming a Citizens Compensation Committee to review/vote on any proposed changes as part of the implementation process."
Can't see the old banker voting for that one.
This email address is being protected from spambots. You need JavaScript enabled to view it.
Details

Written by

Gordon Prentice
It is standing room only in the Council Chamber last Thursday (5 April) as a team of people from Metrolinx unveil their plans for the proposed new GO Rail Station at Mulock Drive.
Grade separation has been abandoned. That is a humungous change from the original concept when road and rail on Mulock Drive would be separated.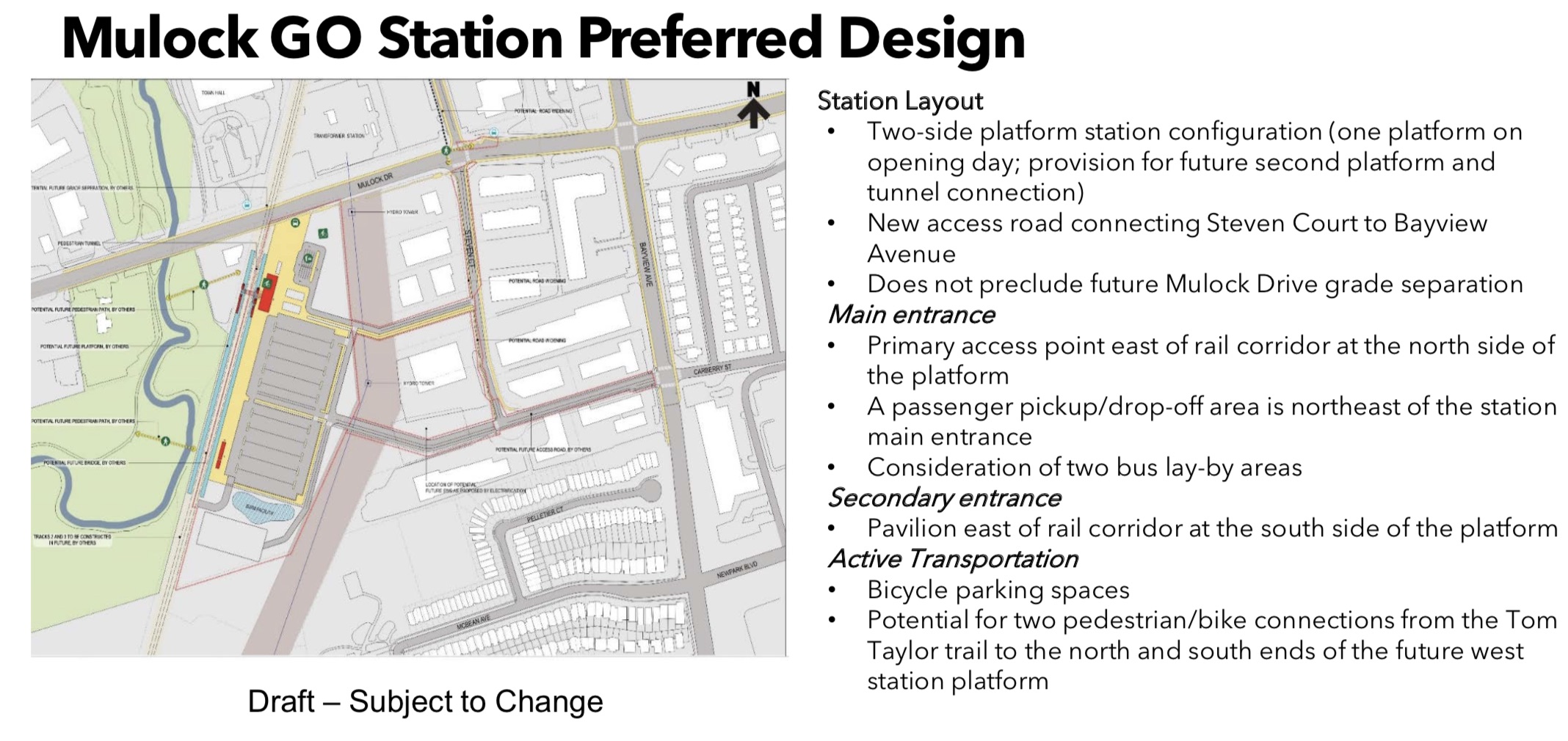 There are also plans for more parking. Up from the original 550 spaces.
The evening starts with the Town's senior planner Adrian Cammaert conversationally setting the scene and introducing the Mayor and councillors to the audience. He gets to Dave Kerwin who is perched at the back of the public gallery, leaning forward on the edge of his seat like an ancient gargoyle. And Adrian blanks!
How is this possible? Kerwin is unforgettable.
Those of us who have been victims of his trademark cloying flattery shout out.
"That's Dave Kerwin!"
It's not about trains. It's about parking.
Now the Metrolinx people are introducing the station plans to the crowd drawn largely from the immediate locality. They broadly divide into two categories. Those who want more parking and those who are concerned about all the traffic at peak times clogging up the roads and infiltrating residential streets looking for short cuts.
The questions come thick and fast. I need a map on my lap to keep up. What about the proposed new access road to Steven Court? What about the business owners who currently park there? The man who is gonna lose his parking is exasperated:
"This whole thing to me is ridiculous!"
Now someone wants to widen Mulock and Bayview to accommodate the increased traffic making for the station's 700 parking spaces.
Now we are on to a question about parking at East Gwillimbury. No-one seems to know how many new parking spaces are being created there. An assertive John Taylor rises to his feet, making sweeping gestures with his outstretched arm, demanding figures by the end of the meeting! Whatever happened to Mr Reasonable? The man who bends over backwards to be accommodating. Is he back on the double espressos?
Now someone is ridiculing walking and cycling as a means to get to the station. (The professionals call walking and cycling "active transportation".)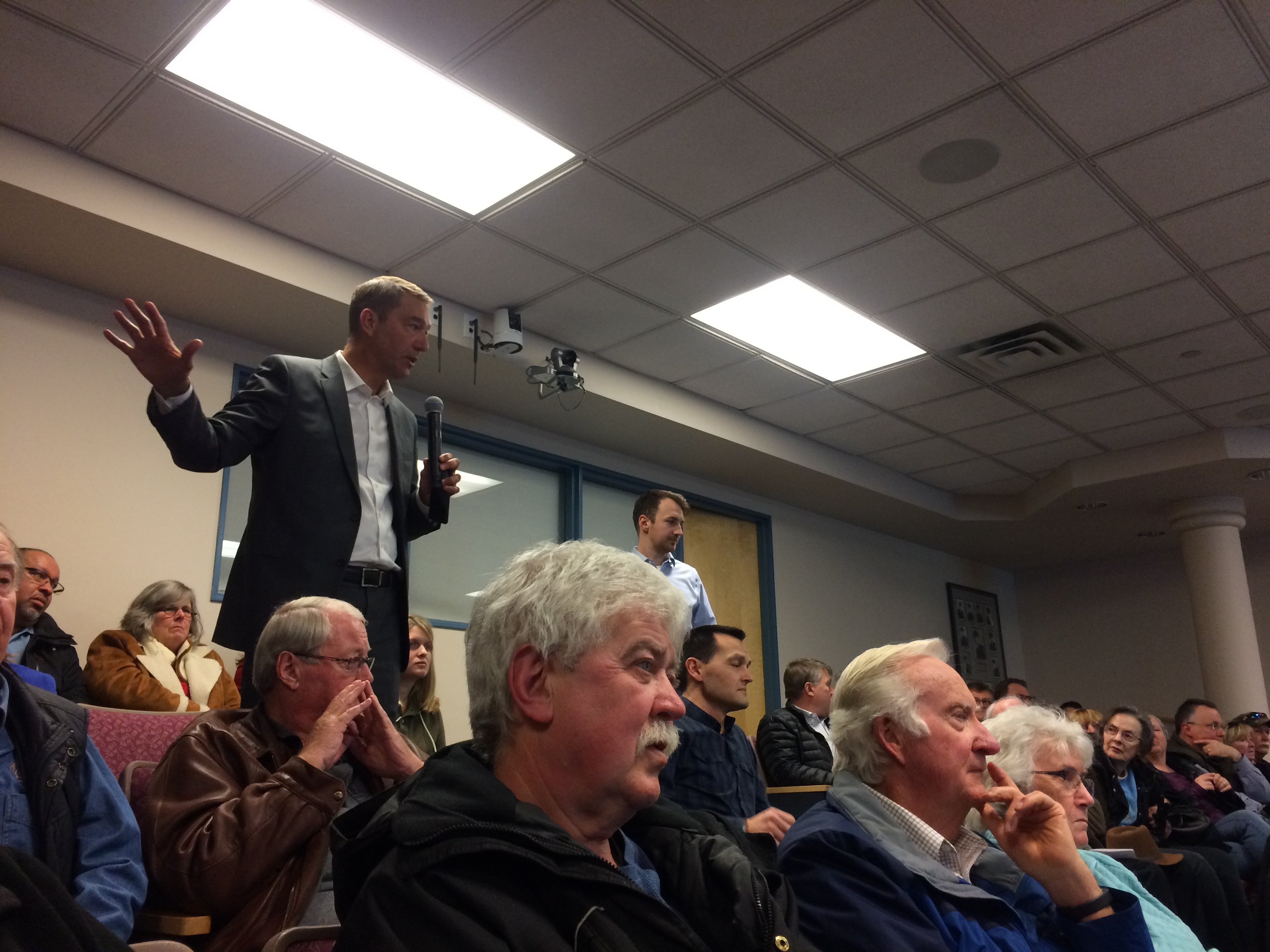 He says
"This is Newmarket!"
and gets gales of laughter.
Soon we are hearing about "sweaty joggers". And suggestions that shuttle buses could take comfortably crisp and dry commuters from parking at the Magna Centre (where there are lots of empty parking spaces during the day) to the new station.
Now we are back to Silken Laumann where people are worried about train whistles. Metrolinx has been asked this question about whistles a million times and the response, endlessly rehearsed, is polished. Federal regulations etc etc. Toronto has gotten rid of whistles but, as a quid pro quo, takes over liability for whatever tragedy may happen as a result of their absence.
The Wind and the Whistles
I learn the prevailing north-west winds carry noise into Silken Laumann. There are calls for a sound barrier but it is not on offer.
The audience throws questions at the Metrolinx people about journey times, double tracking and express trains and much else. We are told the answer is to be found in some other study which is not on the table for discussion this evening or the Metrolinx people present don't know the answer. Traffic management, for example, is a matter for the Town.
Adrian Cammaert, memory back and sharp as a blade, says everything's covered. Traffic studies are part of the new Secondary Plan for Mulock Drive.
Nothing to worry about then.
gordon.prentice@shrinkslessorsquare
Metrolinx calls time on free parking at GO Rail stations.
Details

Written by

Gordon Prentice
Late in the evening, Morad Dadgar's Monster House at 1011 Elgin Street floods the dark residential street with light. And there are still more LEDs to be attached to the front of the building.
This is a house that glows in the dark.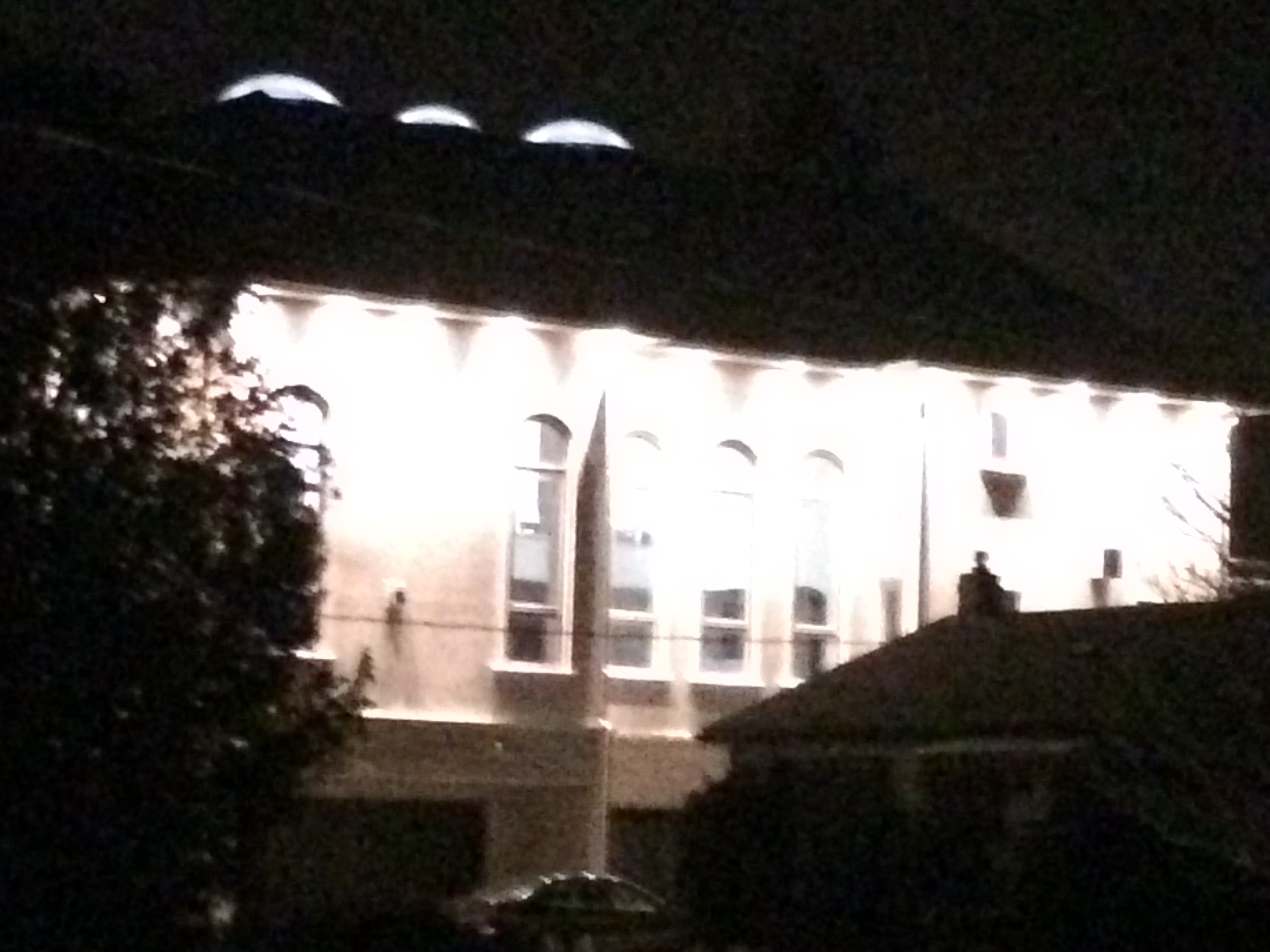 Does the Town have any by-laws on light pollution?
Is it OK to subject next door neighbours to this brilliant display at any time of the day or night?
1011 Elgin Street featured in the recent Council Workshop on "Intensification in Stable Residential Areas". Astonishingly, it meets all the Town's rules and regulations. The crazy zoning by-laws say it is permitted to build such a huge structure in a street full of bungalows and modest two storey homes.
Years ago, the Town's most senior planning staff anticipated this kind of mega development. They knew it was coming unless they acted. But they sat on their hands, gazing out of the window. Doing nothing.
Councillors can choose to be guided by the Town's Director of Planning or by their own commonsense.
Would they want to be living next door to this dazzling confection of a building or not?
Paddytown
Tomorrow (9 April) councillors will consider a staff report on Paddytown, a stable residential neighbourhood.
Before slavishly following the staff recommendation, they should ask themselves if the proposed development of six semi-detached houses fits in - using the very same criteria they favoured on 26 March 2018 in the Council Workshop on intensification in stable residential neighbourhoods.
This email address is being protected from spambots. You need JavaScript enabled to view it.
Details

Written by

Gordon Prentice
Last night (5 April 2018) Christine Elliott's meet and greet in Newmarket had an unwelcome guest, the former PC candidate Charity McGrath.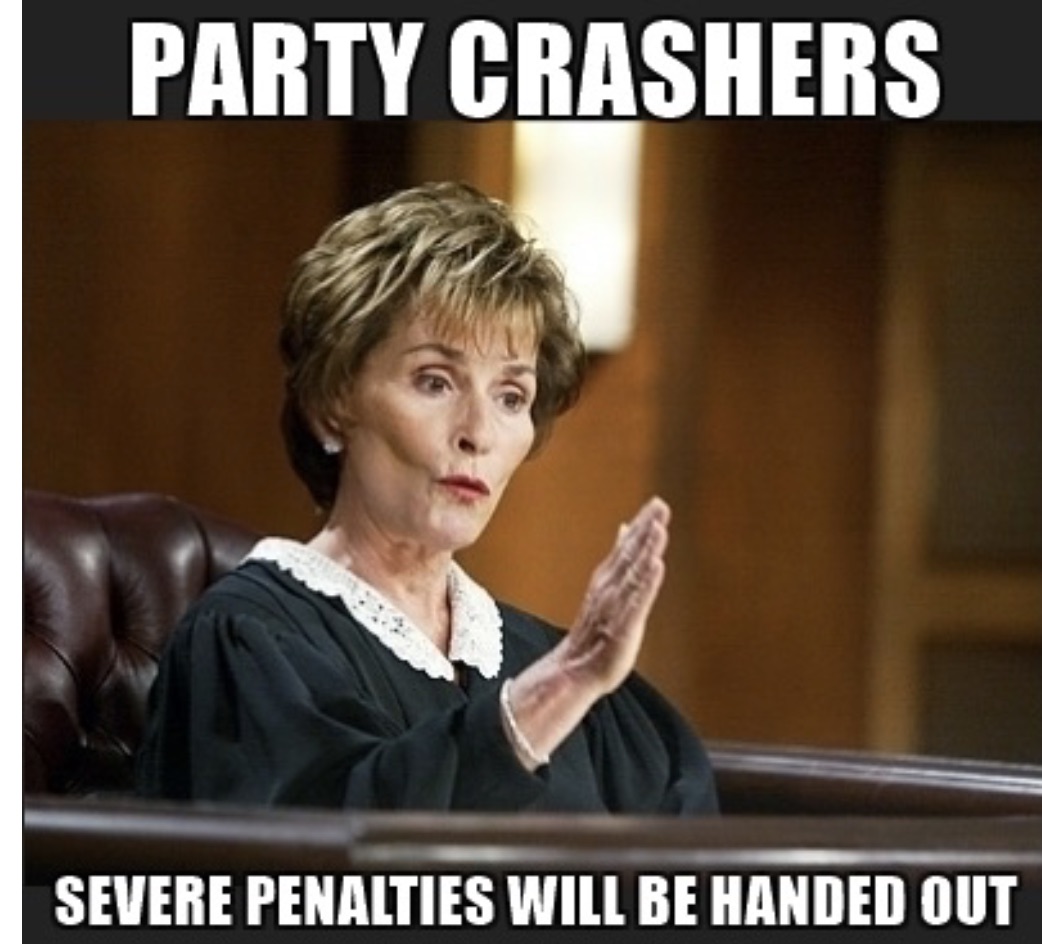 Three weeks ago McGrath was stripped of her status as official PC candidate for Newmarket-Aurora for cheating in the 2017 nomination.
CTV reporter Mike Arsalides tells us:
"Some hoped she'd skip the event after some reports that McGrath and her team falsely signed up seniors and veterans without their knowledge."
He corners McGrath:
"Some people have questioned what has happened with you and now Christine parachuting in. What do you have to say to those seniors who feel swindled?"
McGrath looks at him but says nothing. You can see the cogs in her brain engage then disengage. She purses her lips. It is painful to watch.
I am left wondering if McGrath is going to have any role in the PC campaign. Is she going to be knocking on doors for Christine Elliott? Is she going to be working the phones for the former MPP for Oshawa? Will she nominate Elliott? Can she? Is she an eligible voter?
On the CTV clip I learn from a PC member that Oshawa is "somewhat similar" to Newmarket-Aurora. Hmmm.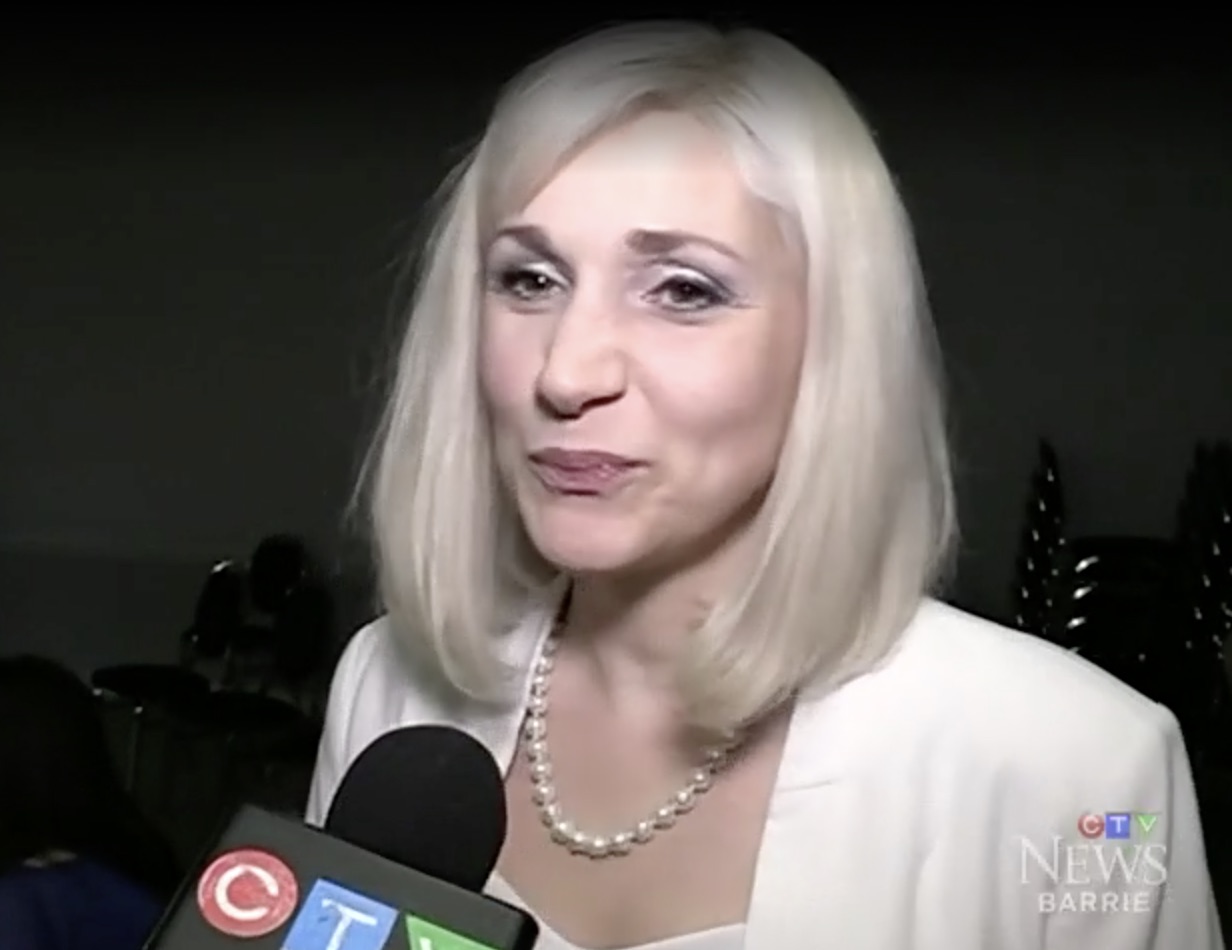 Does Christine Elliott really want voters to be reminded of the disgraceful shenanigans that led to her becoming the PC candidate for a riding which is a million miles from Oshawa?
Elsewhere… Doug Ford abandons the Campaign Bus.
Doug can run but he can't hide.
And if he has nothing to say we shall find out soon enough.
This email address is being protected from spambots. You need JavaScript enabled to view it.
update on Saturday 7 April 2018: Newmarket's Lisa Heckbert confronts Christine Elliott demanding an assurance that people recruited fraudulently by Charity McGrath will be removed from the Newmarket-Aurora membership list.
To see CTV piece open Link in 3rd paragraph above and scroll to 11pm news on 5 April 2018.
Details

Written by

Gordon Prentice
It is touch and go whether the proposed new GO Rail Station at Mulock Drive will ever materialise.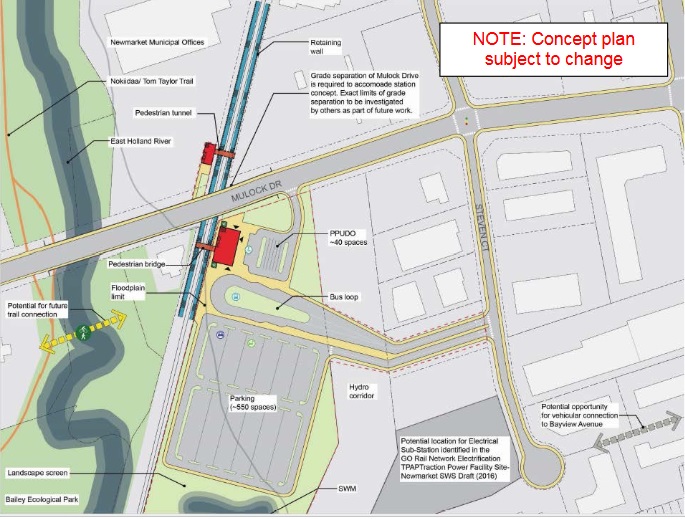 At the last Metrolinx Board meeting on 8 March 2018 there were questions about Mulock and whether the negatives outweighed the positives. As I listened to the debate unfold the omens didn't sound too good. The Board will make a decision on the definitive list of new rail stations by October.
The Initial Business Case (IBC) in 2016 found:
"the Mulock station supports a few of the Strategic, Financial and Economic criteria for new stations and none of the Operations and Deliverability Case criteria. These results, which include high capital costs, negative net-present value (NPV) and significant construction challenges, are largely attributed to the requirement for a rail overpass and the proximity of the rail and station lands to the East Holland Creek, a Hydro corridor and established businesses."
For all that, there is no doubt in my own mind that Newmarket needs a new GO Rail Station at Mulock - coupled with a 15 minute service extended northwards from Aurora. This changes all the metrics.
"happy dance"
When Newmarket Mayor, Tony Van Trappist, learned that Metrolinx was planning a new station at Mulock he told residents they should do a "happy dance". As is his way, he then let events take their course instead of pushing mightily for the 15 minute service to be extended a couple of miles north from Aurora to Mulock.
At the 8 March Board meeting, Metrolinx abandoned grade separation which was previously deemed essential.
"The feasibility of the Mulock station concept is contingent on the grade separation of Mulock Drive, with a multi-span bridge over both the rail corridor and the East Holland River."
Without grade separation we shall have to live with the old level crossing, slowing down traffic on one of the Town's busiest roads.
Grade separation and the cost of doing nothing
Obviously Metrolinx cannot do grade separations all the way up the Barrie line. It would cost an arm and a leg. But doing nothing on major arterial roads like Mulock will in the long run cost more. And land will still have to be safeguarded for future grade separation as the population grows here in Newmarket and in East Gwillimbury.
I've asked Metrolinx when we can expect to see the results of their Review of Level Crossings. Perhaps we shall hear more about this tonight.
Back in 2016 Metrolinx said the proposed new station
"conforms to broad transportation and planning policies but does not currently align with the Town of Newmarket's policies for where growth and higher density development should be located"

It didn't meet the density targets for Regional Rail with only 35 to 40 people and jobs per ha within 800 m of the station. At long last the Town is now embarking on a Secondary Plan for the Mulock Area – and, inevitably, bringing in outside consultants - to see if that density can be revised substantially upwards.
The Town has got to get fired up about the Mulock Secondary Plan and sell its vision to Metrolinx who will, by October, be looking for reasons to keep Mulock in the programme – or not.
Metrolinx Open House tonight 5 April 2018
Tonight Metrolinx will be hosting an Open House on the proposed new station to get feedback from local people. It will be held at the Council Offices at 395 Mulock Drive from 6.30pm-8.30pm with a presentation at 7pm.
This email address is being protected from spambots. You need JavaScript enabled to view it.
Subcategories