More development is promised in the heart of Ward 5 – Newmarket's cherished old downtown.
I see that Neil and Chrisula Selfe (aka 1569121 Ontario Limited) sold the crumbling King George School to 400 Park Avenue Inc for $3, 500,000 on 12 August 2016.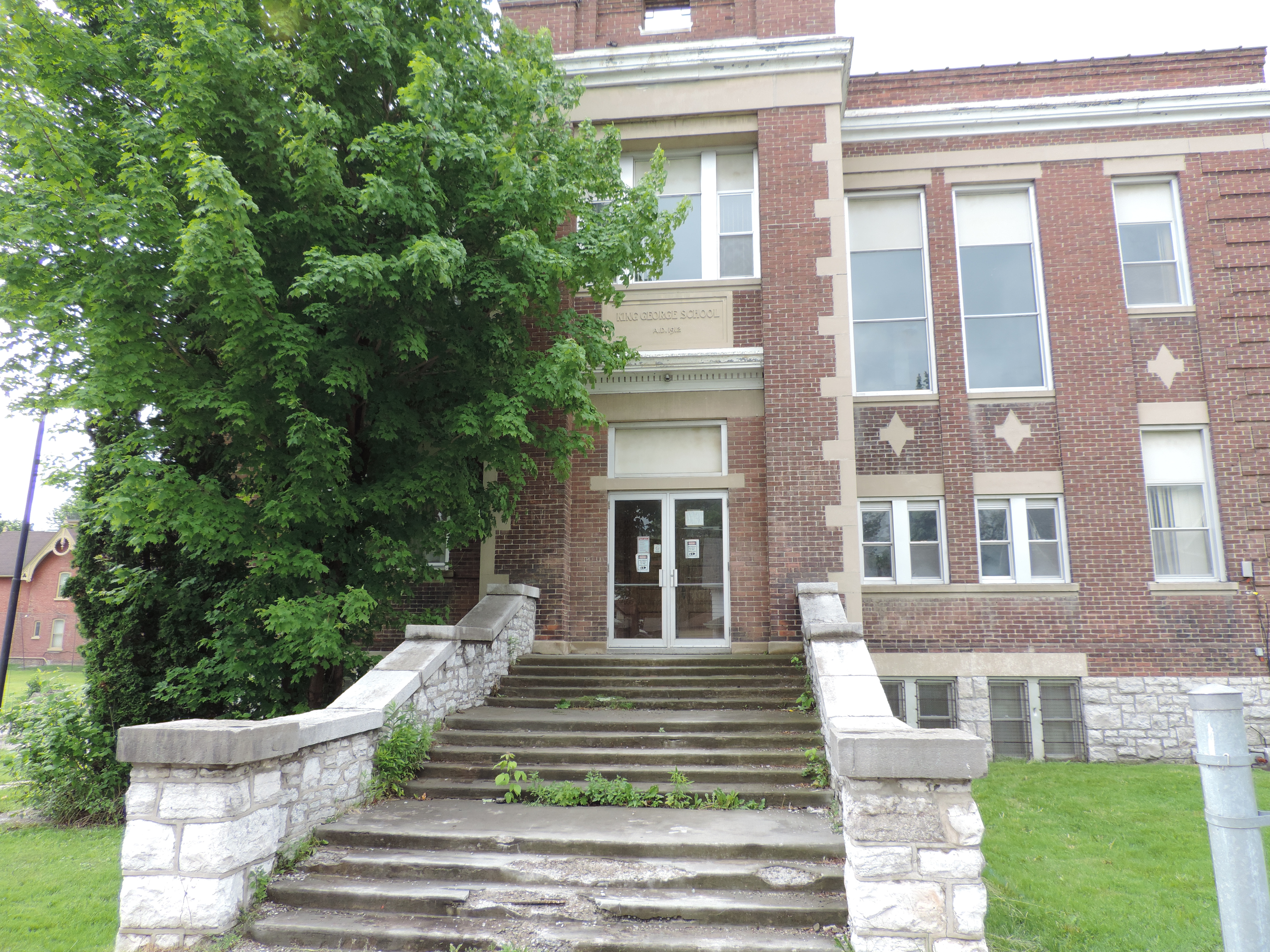 The Selfes bought the property from the York Region School Board on 15 November 2011 for $1,275,000. Since then the unoccupied building has been gently rotting away.
Curiously, the sellers (the Selfes) have a charge on the property for $2,500,000. We shall learn more of this later.
400 Park Avenue Inc is believed to be linked to the Rose Corporation.
The old school was designated by the Town on 20 October 1986 as a property of architectural and historical value. It cannot be demolished but it can be "re-purposed" as part of a wider redevelopment of the site.
More to follow.
This email address is being protected from spambots. You need JavaScript enabled to view it.
The Town gave reasons for the designation in 1986:
The property known as King George Public School at 400 Park Avenue is worthy of designation for architectural and historical reasons. King George School, as the Town's oldest functioning public school building, is a well preserved example of early twentieth century public school architecture. It was constructed in 1912 to 1913 by Mr McIntosh, contractor, to the plans and specifications of O. E. Trench, architect. This red brick, two storey school, which rests on a limestone block foundation, was built on the site of an earlier school, both of which were designed to serve the primary grades. Projecting two storey entrances, with exterior stairways, sided in limestone blocks to match the foundation, are on each of the Victoria and Park facades. The entrance bays have concrete quoins and ornamental projections above the flat roof of the building. The top of the walls of this square building incorporate decorative moulding and brick banding. The corners of the building have quoins simulated in brick. Large windows, surmounted by concrete lintels, illuminate the six classrooms in this school.
---