As we all know, Bob Forrest's proposed seven storey apartment block in the heart of Newmarket's heritage conservation district can only go ahead if the Town agrees to a land swap.
In documents lodged with Newmarket's Planning Department earlier this month, Forrest's planning consultants, MHBC Planning, say an "agreement in principle" was entered into with the Town. But who entered into this agreement on behalf of the Town and when did this happen?
The land swap initiative came from the wily Bob Forrest years ago because, without it, his monstrous project would never have gotten off the ground.
Councillors last discussed this in closed session way back on 24 June 2013.
Since then, Forrest must have spent a small fortune working up his proposals, tantalized by this "approval in principle" dangling enticingly in front of him. But what in practice does "approval in principle" mean?
Is it conditional, for example, on the development being below the highest point of the steeple on the adjacent Trinity United Church? Or is it linked in some way to rental tenure? Or to the colour of the bricks to be used in construction? Who knows? The list of possibilities is endless.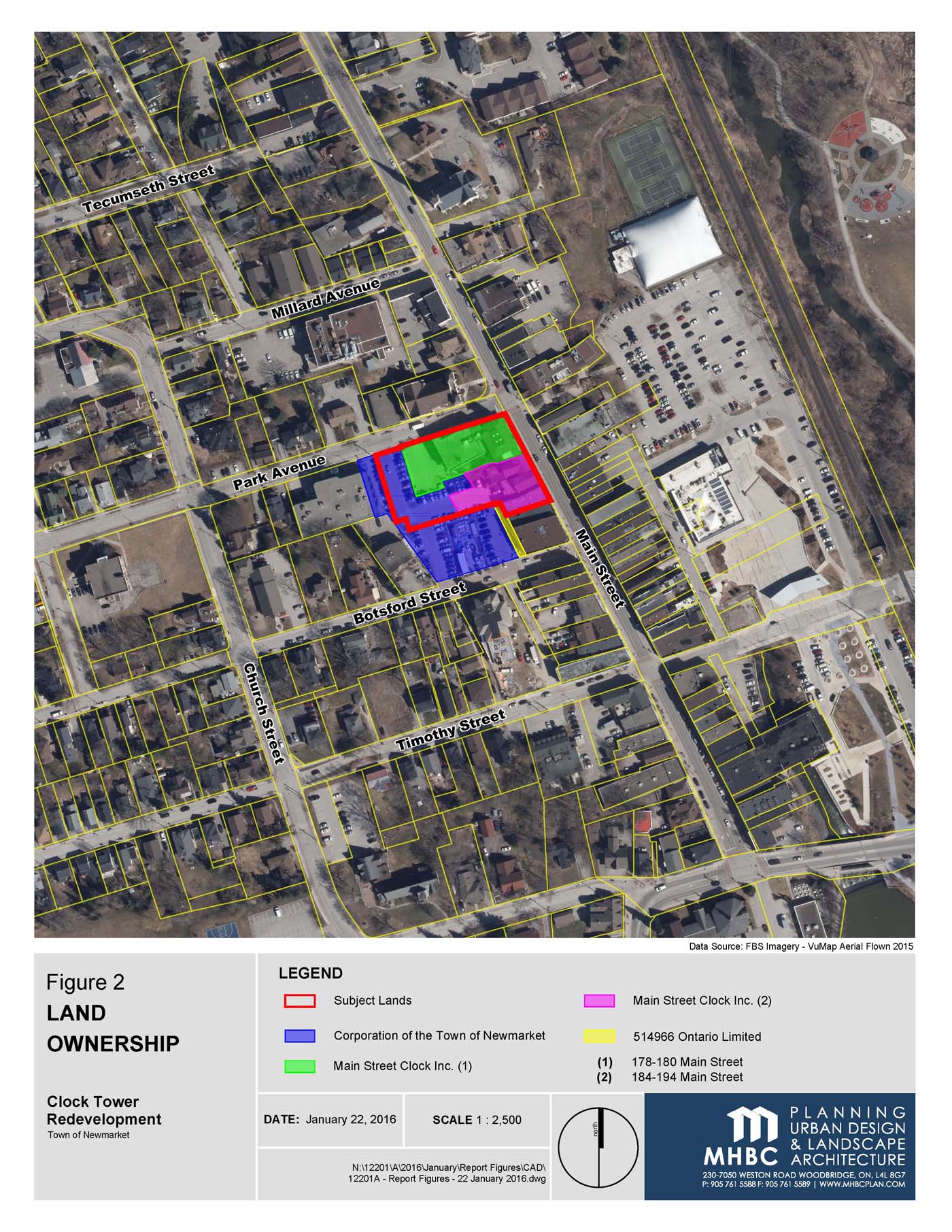 And we the public are cut out of the discussion. We won't know the details of the land swap until Forrest's current planning application is presented to the Town's Committee of the Whole in April or May.
I am told the details must remain top secret because this agreement in principle involves the potential acquisition/disposition of Town owned lands. Confidentiality in land transactions is standard practice, to protect the Town's bargaining position. This seems reasonable enough. But in the present circumstances it is totally weird. It is all back-to-front.
In this strange Alice in Wonderland world, called Newmarket, the land swap kicks in only after the Council has approved the apartment block. But Forrest's project would be dead in the water now if the Town had made it clear at the outset it was not interested in any land swap that would compromise its priceless heritage conservation district.
As it is, Forrest's plans, if approved, would blow the Town's Heritage District By Law clean out of the water.
I suppose the Town is trying to have it both ways. Give "approval in principle" and let's see what the developer comes up with. Well, we've seen it now. And it is dire.
We already know in broad terms what Forrest needs from the Town. Just look at the illustration on page 7 of his Planning Justification Report (above) which helpfully shows who owns what.
This email address is being protected from spambots. You need JavaScript enabled to view it.
---