I am not a member of the Facebook Public Group "Newmarket Votes" but I take a look from time to time to see what they are talking about.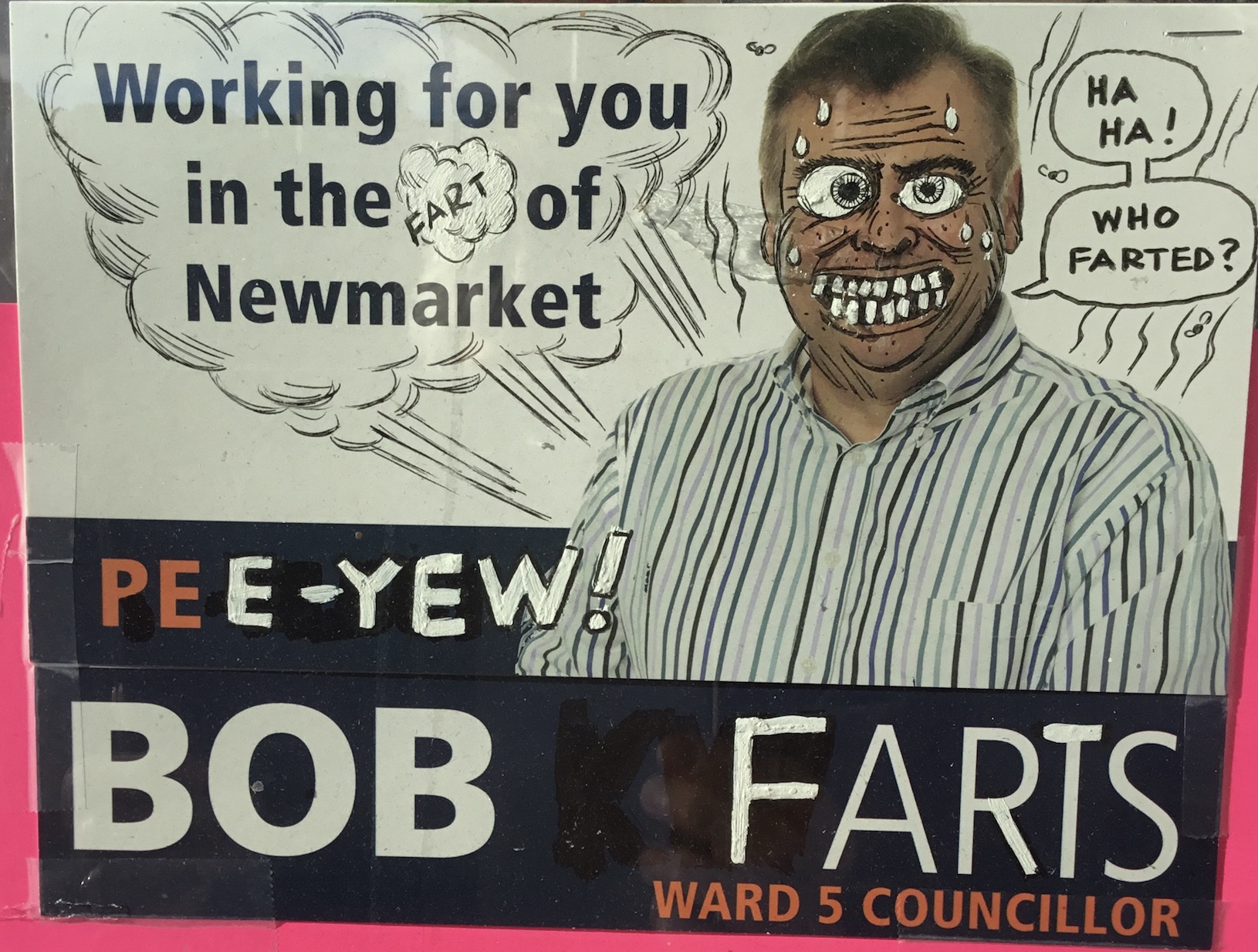 The owner of Main Street's Fourth Dimension Comic Store, Steven Gilbert, posted some inventive cartoons of our councillor wannabees which were removed by the site's administrator after a torrent of complaints.
Newmarket's History Hound, the straight-laced Richard MacLeod is the Witchfinder General, dubbing the cartoons "demeaning" and demanding their immediate removal.
MacLeod declaims:
"There is no place for that sort of art in a political forum."
As a student of history he should know better.
Long Tradition
There is a long tradition of political cartooning, poking fun at the high and mighty and those seeking elected office and long may it continue.
Earlier today I wander down to the Comic Store and chat with Gilbert.
I ask him if he is related to Linda Gilbert who is running for School Board Trustee. With a chortle and then a booming laugh he yells: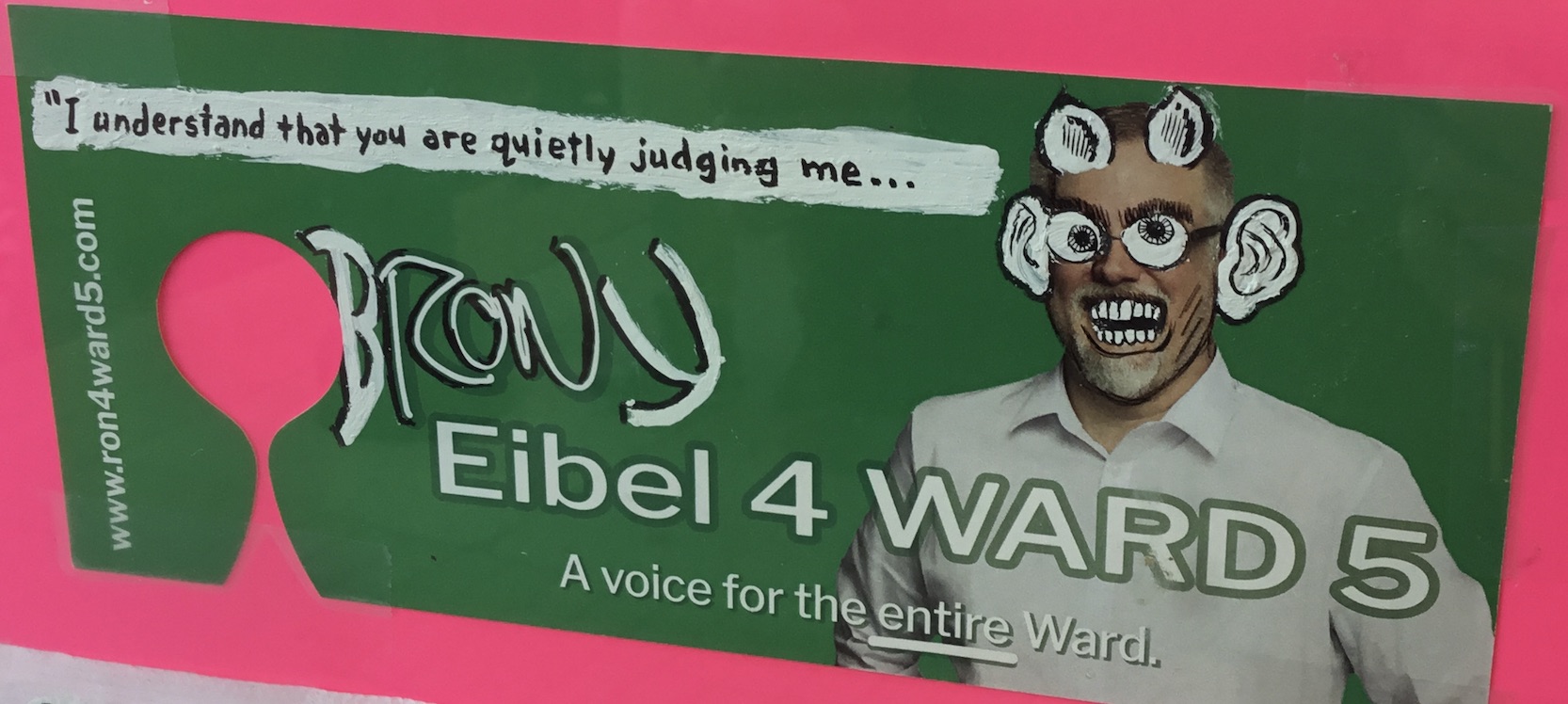 "Doesn't she wish!"
(That, Richard, was another joke.)
He admits his cartoons are juvenile and not everyone's cup of tea – the product of a lifetime reading MAD magazines and comics from the same stable.
But candidates who have been immortalised by Gilbert's pen should feel flattered.
Better that than being ignored.
You can see the full gallery in the window of the Fourth Dimension Comic and Games Store, 237 Main Street South, Newmarket.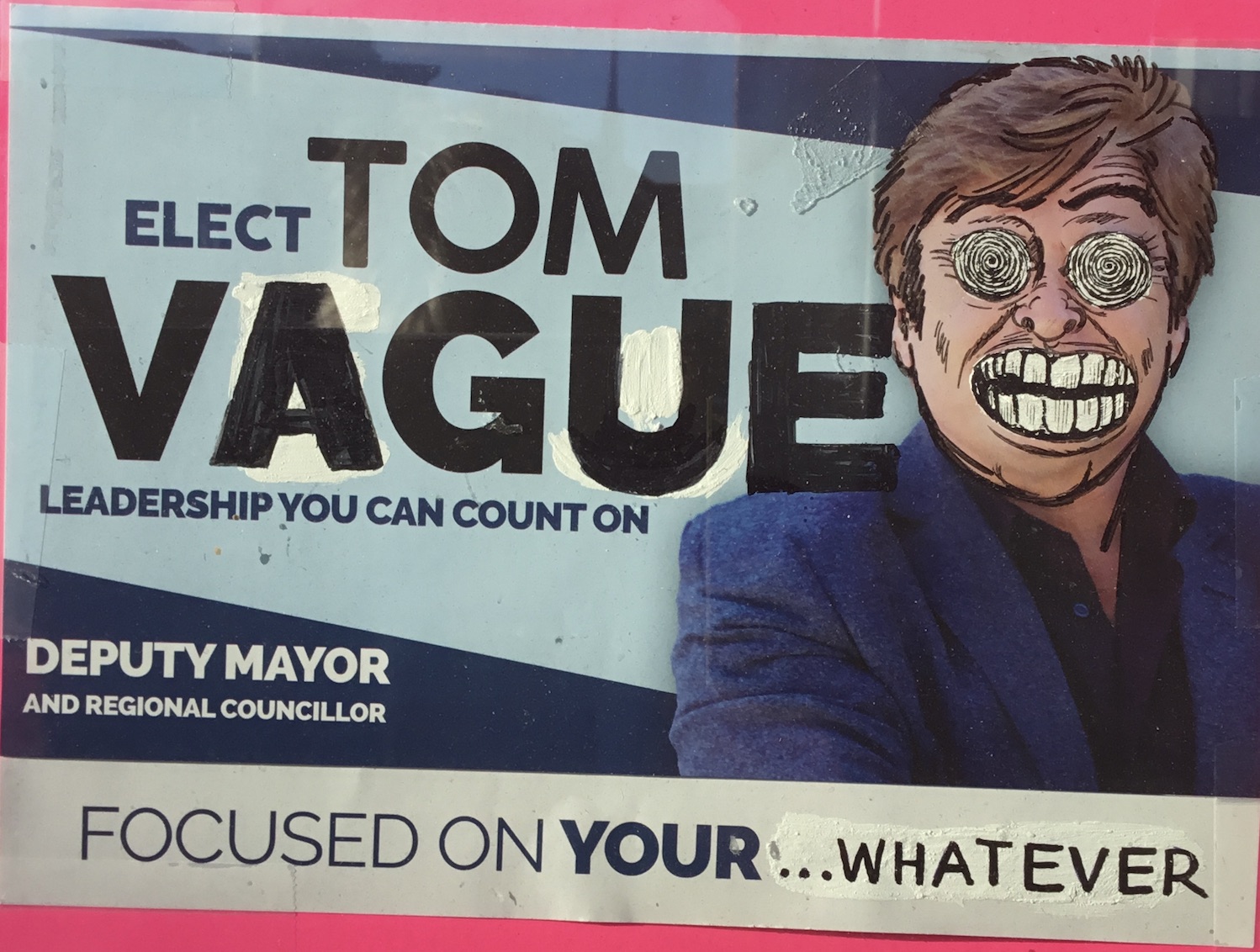 This email address is being protected from spambots. You need JavaScript enabled to view it.