If I lived in Newmarket's Ward 5 I would be voting for Ron Eibel in the election on Monday.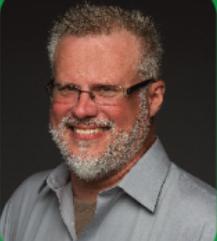 The incumbent councillor, Bob Kwapis, won the downtown Ward in a crowded by-election in 2016 after Joe Sponga threw in the towel for reasons which have never been fully explained.
It was a spirited campaign involving seven candidates and Kwapis cruised to victory with 803 votes well ahead of the runner up Darryl Wolk (479 votes) and Tracee Chambers (444 votes). Ron Eibel came fourth, limping home with 105 votes. But I am sure he will do a lot better this time.
Kwapis spent a fortune on the by-election campaign. Money was no object.
I've been re-reading the blog I wrote two years ago about Bob Kwapis who, then and now, comes across as jolly and engaging. That hasn't changed. He smiles a lot and that's good. But does he deliver? How does he measure up now that we have seen him at work for two years?
Kwapis is skilled at self-promotion. His election leaflets list "recent achievements" which suggest he is the go-to man if you want something done in the Ward.
But steer well clear of Bob if you have a planning problem. If he invites himself to your house offering to help just say no. More likely than not he'll side with the developer.
Kwapis refuses to ask awkward questions
The Clock Tower is, of course, the issue that dominated the last term of Council. It is an incontestable fact that the Director of Planning, Rick Nethery, misled the public by allowing the development's FSI (a measure of density) which he knew to be false to appear in the report going up to councillors for decision on 28 November 2016.
I asked Kwapis on 11 April 2018 if he would ask Nethery when he (Nethery) first realised the FSI was false. Kwapis said it was a matter for the OMB. And since the OMB was cancelled following the settlement between the Town and Bob Forrest on 4 May 2018 Kwapis has let sleeping dogs lie. (Mayoral front-runner, John Taylor, just as incurious, also refuses to ask Nethery.)
"Very proud"
Kwapis is "very proud of the recent success in negotiating the Clock Tower development agreement". But what part did he play and what has he done since then?
Coleen Forrest, the wife of the developer Bob Forrest, told us on 4 May 2018 that the new concept plans for the Clock Tower would be available "very soon". That is getting on for six months ago. Has Kwapis asked what is causing the delay? Is Kwapis being proactive or just being a spectator again?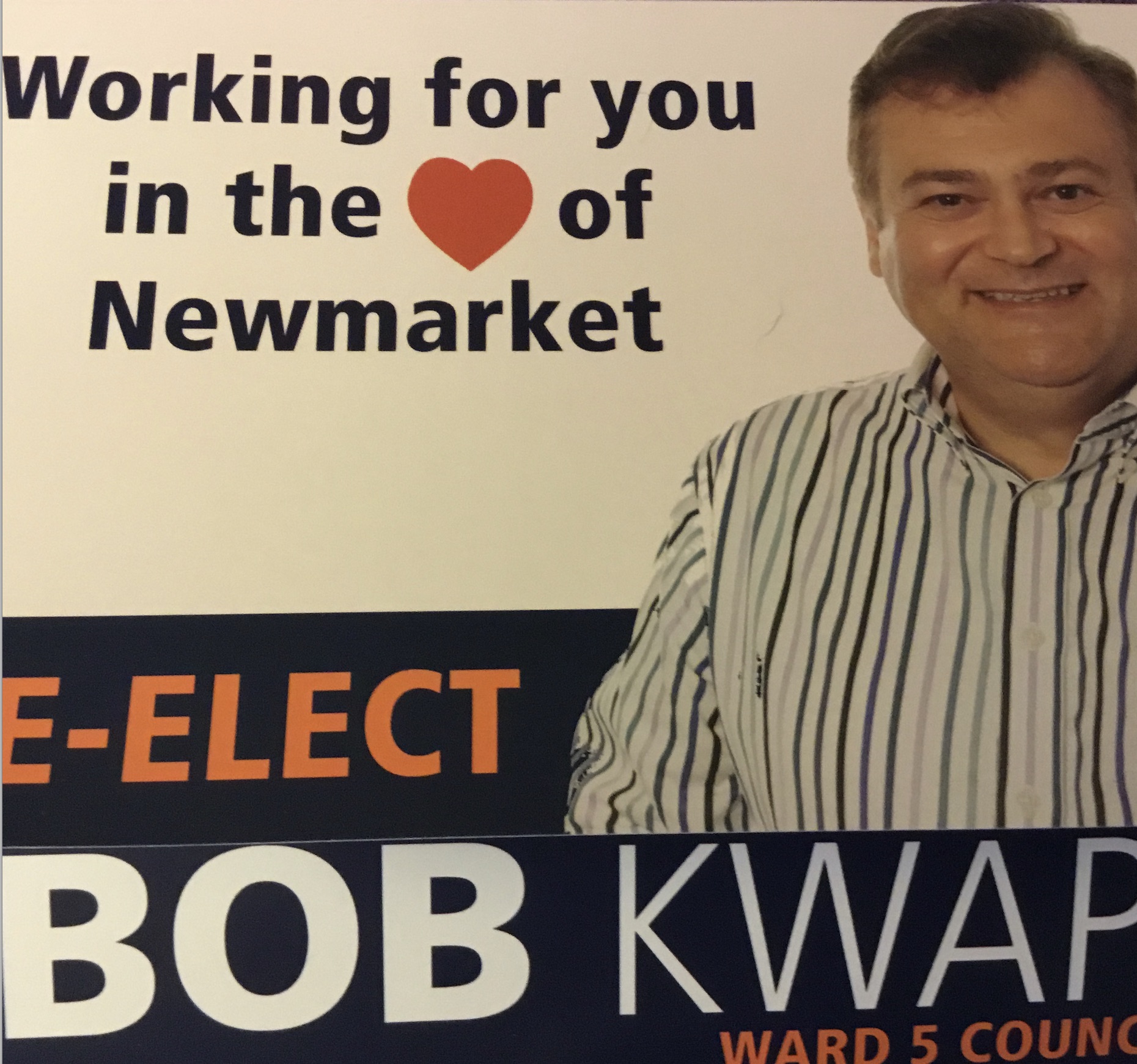 The historic commercial buildings on Main Street have been left empty and boarded up for years now. What happened to his plan to get displays in the empty shop windows? Are the old buildings prepared for winter? Will they be heated? Has he asked to see the interiors? Is he doing anything more than taking the credit for what people like Ron Eibel have done.
Ron Eibel was a lead character in the Clock Tower story. He was instrumental in blocking Forrest's plans. And he has stuck with the issue which is still, in large part, unresolved.
Ron Eibel: quick thinking with a sense of humour
Ron Eibel is a quick thinker and is someone prepared to ask difficult, even awkward, questions. In the new Council he would be a burr under the saddle – but not in a disruptive non-collegial way. To be effective on Council you have to get along with people of all stripes and he could do that. But we need a counterweight to the groupthink that infects and contaminates Council decision-making.
There has been no candidates' debate for the Ward 5 election this time around but I remember the one held at the Newmarket Theatre for the 2016 by-election. Eibel was the only candidate without a note in front of him – answering the questions fluently and showing a firm grasp of ward issues.
In a toe-curling performance on 15 May 2017 veteran councillor Dave Kerwin – who is now stepping down – described Bob Kwapis as the "Jewel of the Council" for backing a developer against a local resident. Kerwin gushed:
I know you have a backbone and that to me means everything."
Perhaps Bob Kwapis could now show some of that backbone by asking Rick Nethery when he first realised key information on the Clock Tower was false.
This email address is being protected from spambots. You need JavaScript enabled to view it.