Friday at 2pm.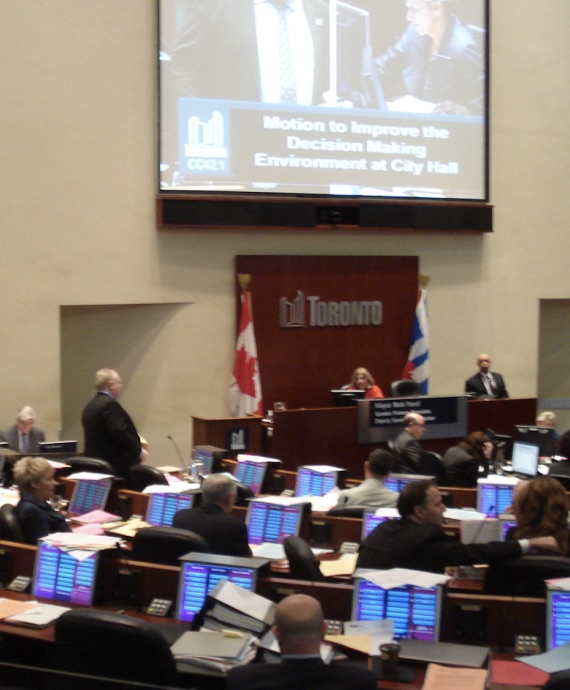 We learned earlier this week about the "absolutely huge task" facing staff at Toronto City Hall as they struggle to prepare for the October 22 election.
The challenges include numbering new voting subdivisions, recalculating spending limits for candidates, creating a new plan for communicating boundary changes and preparing new preliminary voter's lists.
The Minister of Municipal Affairs, Steve Clark, told MPPs yesterday in the first day of the Second Reading debate on Bill 5:
"Candidates for council would now have until September 14 to decide in which of the new wards they wish to run. This would be done in time for the October 22 municipal election."
Advance voting starts on October 6.
Last week, the city clerk Ulli Watkiss told Toronto councillors:
"I can't even print ballots in three weeks."
So is it doable? What if the risks of something going wrong are very real?
Would the Province still press ahead?
Council staff are making decisions now in anticipation of the legislation being passed. But what if it isn't?
Toronto "a Creature of the Province"
We hear constantly that the City of Toronto is a creature of the Province and that it (the Province) can basically do what it likes. We are told precedent favours this interpretation.
But this morning I read Professor Craig Scott – a former MP – pronouncing that the current City of Toronto Act has a provision whose express purpose is
"to prevent amending council composition in the same year as an election".
He says Bill 5 can't override this.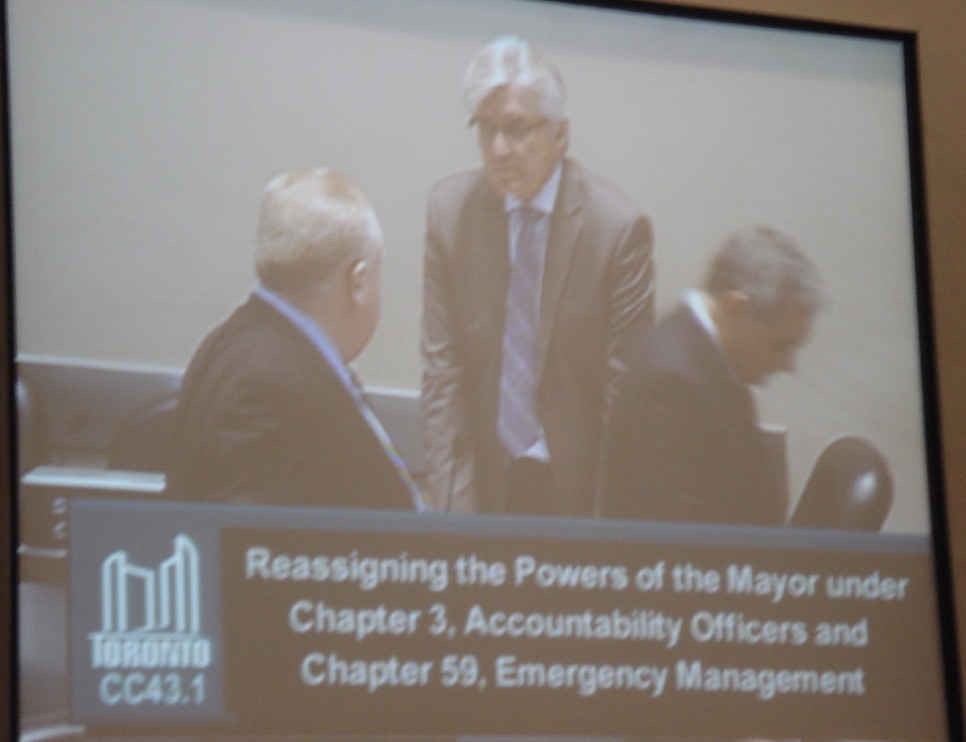 Under our system one Parliament cannot bind its successor but Professor Scott argues that the "manner and form" of the City of Toronto Act would, in some way, tie the hands of the Ford Government. Clearly, this is something for the constitutional scholars to wrestle with - and I assume the Government's legislative counsel would have drafted Ford's Better Local Government Bill with Professor Scott's arguments in mind.
In any event, it is clear fast track legislation like Bill 5 will pose problems for the normal Parliamentary procedures at Queen's Park. As a single Chamber legislature there is no Second Chamber to apply a brake or delay things. And the Courts cannot intervene to question an Act of Parliament on procedural grounds. If it is rushed through the Legislature it has the same weight and standing as any other Act of Parliament.
No opportunity for comment
Indeed, Bill 5 could zoom through Queen's Park without any opportunity for expert outside bodies or interested members of the public to express a considered view. MPPs opposing the Bill would be at a huge disadvantage, unable to call on expert evidence from outside, making it harder for them to critique the legislation and its consequences.
In yesterday's Second Reading debate, the Minister responsible for bringing in the Bill, Steve Clark, told MPPs:
"The current size of Toronto city council hinders decision-making. Debates are time-consuming, inefficient and costly. Forty-four independent councillors, each with their own agenda and outlook, hamstring the city's decision-making on so many, many issues the city is facing."
Lots of PC MPPs branded Toronto City Council as "dysfunctional".
But surely it cannot just be about the size of the Council?
Toronto City Council is, of course, not organised on Party lines. Political Parties have many well documented imperfections and failings but, at their best, they provide coherence and discipline in a way that is impossible with a bunch of free-thinking, independently minded and sometimes awkward councillors. Whether the number is 47, 44 or 25.
But that's the way Queen's Park wants it.
Yesterday's Opposition Motion calling for the withdrawal of Bill 5 was lost 35-68.
Bill 5 returns to the floor of the Legislature next Tuesday when the Second Reading debate resumes.
This email address is being protected from spambots. You need JavaScript enabled to view it.
Update on Tuesday 7 August 2018: Globe and Mail editorial: Doug Ford's rant about "more politicians" is wrong.