Doug Ford's pledge earlier this week to slash gas prices by 10 cents a litre will mean $1.2 billion in lost revenue to the Provincial Treasury.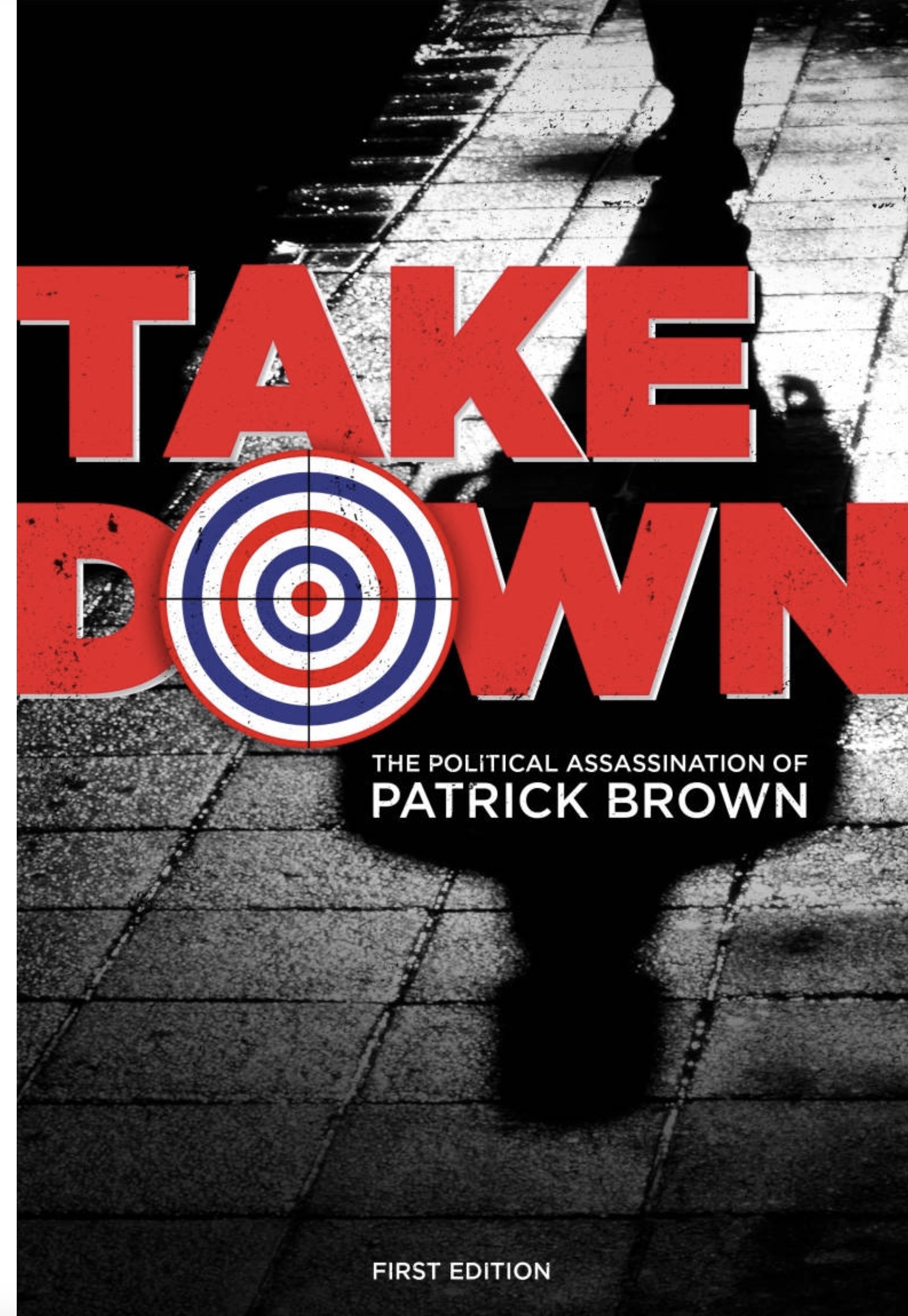 This promise is entirely new, plucked out of thin air.
He is making policy on the hoof again!
The cut in gas tax did not feature in Patrick Brown's "People's Guarantee".
Political Assassination
And speaking of Patrick Brown, I see that he is planning to publish a book in November about his "political assassination". I don't know if it is fact or fiction. Probably a little bit of both.
I had largely forgotten about Brown but the prospect of his new revelatory book has rekindled my interest.
At first glance, there doesn't seem to be a chapter on his tangled and very irregular finances. The Globe and Mail reminds us:
"Since leaving his post, Mr Brown was found to have broken Ontario's ethics rules by failing to disclose a $375,000 loan from a close friend who later went on to become a Tory candidate. New nomination races were also held in a handful of ridings amid controversies about ballot-stuffing and fake memberships."
(Of course, it is worth remembering that the PC parachutist, Christine Elliott, is only here in Newmarket-Aurora because her predecessor, Charity McGrath, was caught stuffing the ballot box with fake memberships.)
The Integrity Commissioner, the Honourable J. David Wake, found that Patrick Brown twice breached the Members' Integrity Act 1994 in failing to disclose rental income from his personal residence in 2016 and 2017 and in failing to disclose a loan from Mr Jass Johal in the same two years. Johal went on to become the PC candidate for Brampton North. You can read the Integrity Commissioner's full report here.
Brown deliberately concealed the truth
The Integrity Commissioner says of Brown's deception:
"The seriousness of the breach was aggravated by the fact that it occurred in both the 2016 and 2017 statements and was not corrected at either of his personal meetings with me when his statements were reviewed. On all the evidence it is clear to me that the non-disclosure was deliberate and not through inadvertence." (My underlining for emphasis.)
Jass Johal, who loaned $375,000 to Brown, was his adviser, dishing out business cards with the title "Advisor to PC Leader" with the logo and address of the PC Party. Johal went on to become the PC candidate for Brampton North in November 2016 after selling PC memberships on an industrial scale – 6,200. He was disqualified as PC candidate on 15 March 2018. (Seems to me that selling memberships in this way inevitably leads to cronyism and clientism.)
Secret Loan = a berth at Queen's Park
The Commissioner says the arrangements made by Brown to get his down payment were "Byzantine in nature and disturbing on many levels". The Commissioner writes:
"Mr. Brown explained that at the time that he received the Loan from Mr. Johal, he was unaware that Mr. Johal was interested in the nomination. He claims that he first learned that Mr. Johal was interested in being a candidate in Fall 2016.
Mr. Johal's evidence on this point differed from Mr. Brown's. He indicated that he became interested in running when Mr. Brown became Leader of the PC Party in 2015. He also stated that he did mention to Mr. Brown in 2015 that he was interested in running. "
Does Brown seriously expect us to believe he was unaware of the fact that his own official adviser, Jass Johal – the man who secretly loaned him $375,000 – wanted to become a candidate for the Progressive Conservatives? Does Brown take us all for fools?
In late February Caroline Mulroney was urging Patrick Brown "to do the right thing" and drop out of the leadership race. He resigned as Leader then promptly threw his hat into the ring again. She said the PC Party was in "crisis".
In a funny kind of way it still is.
This email address is being protected from spambots. You need JavaScript enabled to view it.