Newmarket is designated by the Province as a place to grow - so long as it doesn't grow too fast and (there is no delicate way to put this) overload the sewage system.
Developments can get planning approval but if they can't be hooked up to the sewers they can't be built.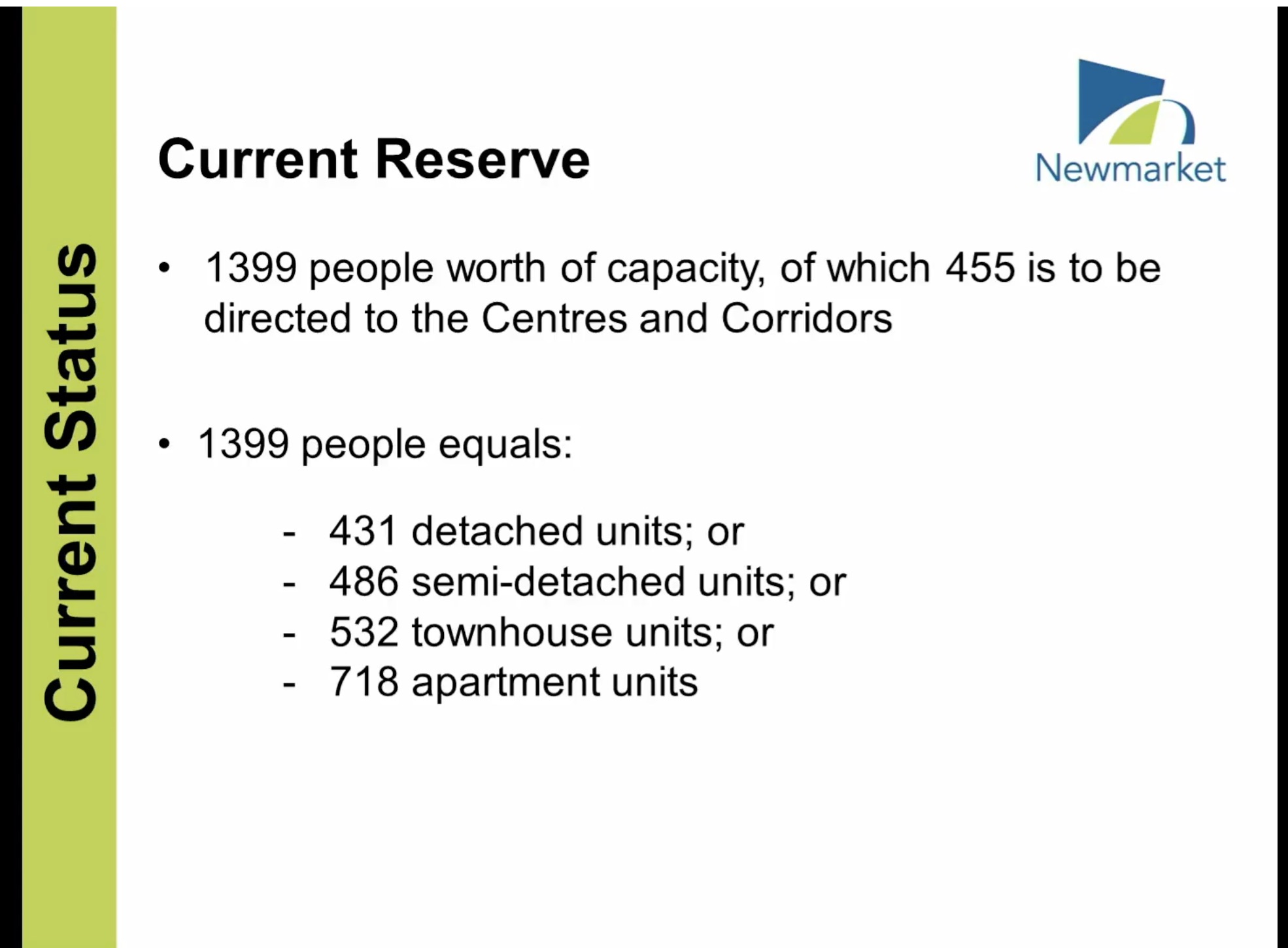 A report put before councillors on Monday (16 April 2018) soberly tells them:
"Servicing capacity has become severely constrained and it is anticipated that this condition will continue for the foreseeable future, putting the Town in a challenging position to achieve its shared goals with the Region and Province for intensification in strategic areas."
At the same time as the planners are fretting about servicing capacity, the marketing people in another part of the municipal forest are doing everything they can to sell the Town as the preferred location in the whole of the GTA. At some point these two realities will collide.
Urban Corridors Campaign
The economic development and marketing people are pushing Newmarket's Urban Corridors Campaign, launched in February and designed to run over three years, enticing businesses to set up shop in Town.
"…the Town seeks to accelerate timelines for mid-to-high rise developments in the urban corridors, including multi-story residential and mixed-use developments."
We learn the Town has been working on:
"a detailed marketing strategy to attract further development in Newmarket's urban centres… Over the past year and a half, significant planning and work has been accomplished on both the strategy and tactics. The Town is now ready to implement this innovative marketing campaign."
At the risk of sticking a spoke in the marketing wheel, it is not true to say that
By 2031 the Davis Drive and Yonge Street corridors will be home to 33,000 people and 32,000 jobs, providing an engaged workforce and a complete, well designed community to call home.
The sewers could never cope with that tsunami. It is going to take another 40 years for build-out to happen. By which time the North York Sewage Solutions Project will hopefully be up and running, doing what it is designed to do.
Sewage problems or not, the Town is on a mission and nothing is going to blow it off course. The Town's 2018 Budget lists as one of its top themes:
Marketing and developing the corridors (Yonge and Davis) to attract new residents, new businesses and new job opportunities.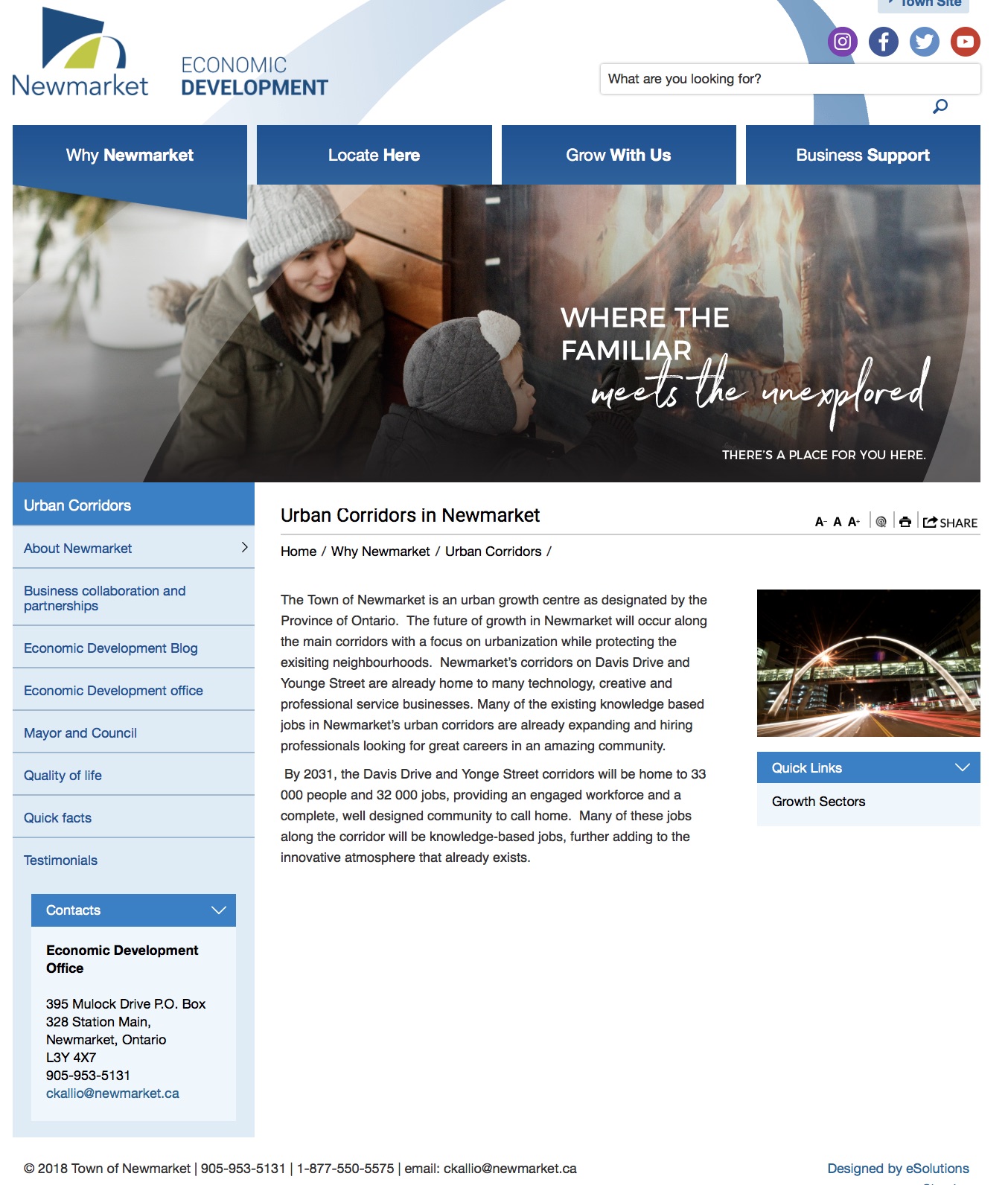 Sewage hook-up: who gets first shot?
The Town's planners say they have applications on file that, if approved, will require servicing capacity for 6,906 people of whom 2,637 would be living inside the so called urban centre (broadly speaking the Yonge/Davis corridors) and 4,269 people outside. They use various criteria to prioritise these applications. At the moment, developments on the corridors have first shot.
Some developers – such as Glenway's Marianneville – are getting around these constraints by commissioning "infiltration and inflow reduction programs" which magically create additional capacity within the existing system. I don't pretend to know how it works but we are told it does. (The developer borrows servicing capacity credits from the Town equalling the number of people who will be living in the proposed development. When the development is completed and occupied and the I&I is functioning the developer pays those credits back to the Town.)
We see infill development sprouting up all across Newmarket but the planners say:
"While these developments can also represent appropriate infill and good planning, staff does not recommend granting allocation to these developments at this time given its scarcity and their priority in the Servicing Allocation Policy."
They make an exception – Sundial – which is building just west of Upper Canada Mall. The developer says they've got the pipes in the ground and are ready to go with Phase 2. They just need the OK from councillors.
Councillors not responsible.
On Monday morning (16 April) councillors gather to wrestle with these conundrums which are not of their own making. They are not responsible for sewage. (There is a tasteless joke in there somewhere.)
After the presentation from Planning Deputy Chief, Jason Ungar, John Taylor jumps straight in, presenting a very long shopping list. He wants the strategy to be further "refined" prioritising affordable housing as well as infiltration and inflow. And incomplete developments (like Sundial) should be completed.
He says we've seen interest in purpose-built rentals but now he wants to do something to tempt developers into coming forward immediately with a condo or two. Maybe a guaranteed servicing allocation will do the trick. He's thinking aloud.
"Maybe we might just bump someone into action."
Taylor on a roll
He wants a "condo incentive". We do it now or wait five, six or seven years.
Our wonkish Mayoral hopeful describes his ideas as "policy directions".
Taylor is obviously on a roll, heaping everything on to the table. For good measure he throws in "inclusionary zoning".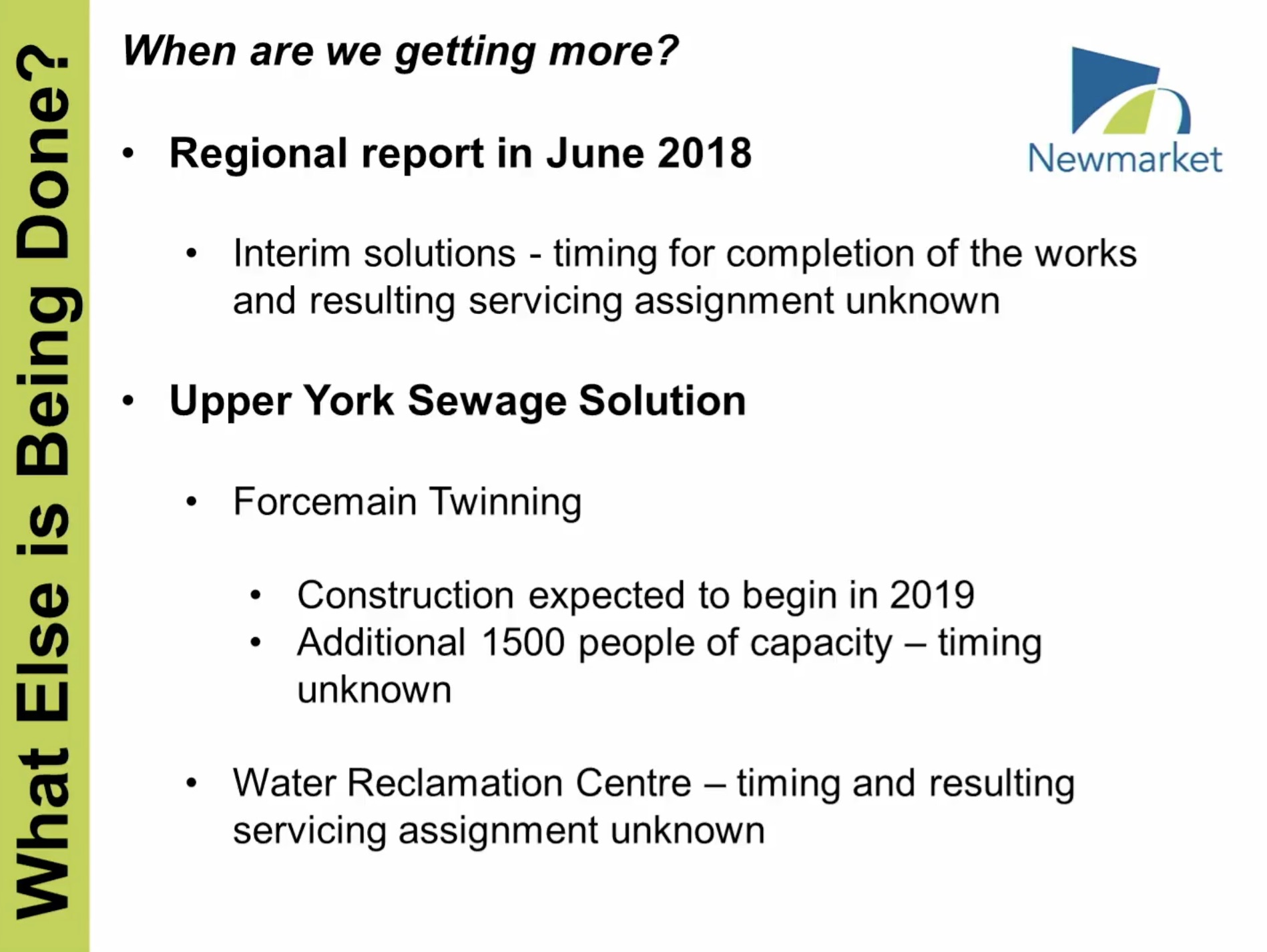 "We've gotta be serious about it."
Now Taylor is talking about rentals – claiming they are "inherently more affordable" than buying. I find myself thinking about the definition of "affordable". It used to be the case that "affordable housing" - whether to rent or buy - never took more than one-third of post-tax take-home pay. Those days are long gone.
Affordability threshhold
York Region's rental affordability threshold in 2016 was $1,496 per month or $17,952 annually. By my back-of-the-envelope calculation, this equates to a salary of about $68,000 gross or about $54,000 after-tax. What about those who don't make that kind of money? Where can they "afford" to live?
Now Taylor is telling us we don't have to put all our eggs in the intensification basket. He says we need to provide all sorts of built forms.
That was quite the manifesto.
Obsolete information
Now the Town sage, Dave Kerwin, pronounces, telling the staff he doesn't believe their figures. You can get away with impertinent statements like that when you are his age. He shakes his head as he hears about the number of people living in detached, semi-detached, Town Houses and apartments.
In his house there are four people. And even more in his neighbours' homes. Residential neighbourhoods are being intensified too! Fewer empty nesters as grown-up children stay put.
"We get obsolete information."
Now Christina Bisanz wants action on Sundial – across Davis Drive from her own Glenway patch. People are fed up with the noise and dirt of never-ending construction.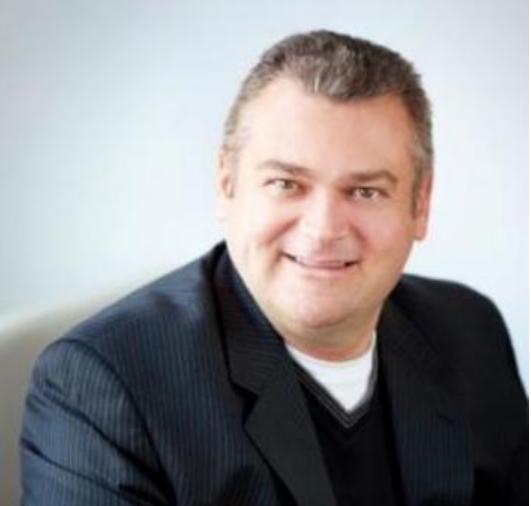 Now the Jewel of the Council, Bob Kwapis, is telling us millions of bedrooms are unoccupied across the GTA. What does he want us to do? Decant people into the spare bedrooms of elderly owner-occupiers? Van Trappist gives him a gentle rap on the knuckles for trying to take his colleagues down a blind alley. It is an issue but not one Newmarket on its own can solve.
Infiltration and Inflow
Now we are on to a fascinating exchange between Christina Bisanz and Planning Deputy Chief, Jason Unger, and Infrastructure Supremo, Peter Noehammer on infiltration and inflow. She asks a series of questions about I&I and how it works. Terrific persistence. Now Taylor joins in. He wants to know how much of the original allocation that went to Glenway's Marianneville is going to be re-paid. All or most or what?
Jason Unger is now doing the math as we wait for the answer.
We learn 188 credits out of the 1,244 issued have been paid back to date.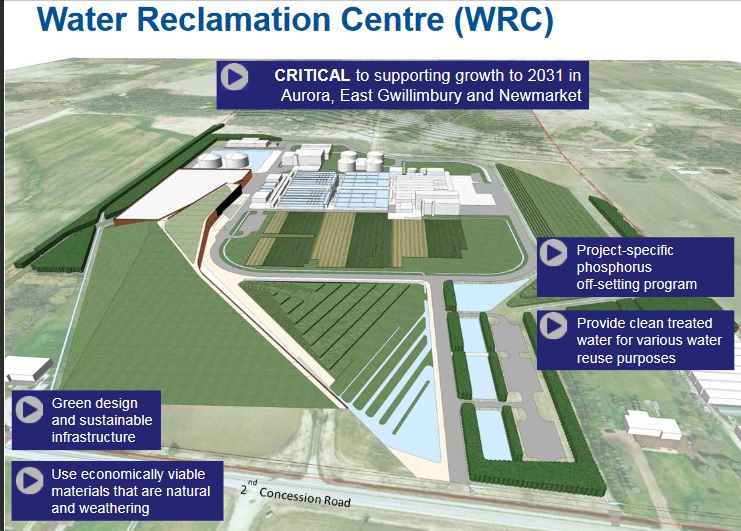 Taylor wants to know if the Town has enough servicing capacity for a ten-storey building. The Chief Administrative Officer, Bob Shelton, cemented into the job for decades, calculates they have enough capacity for two Phase ones on the corridors. This sounds like the phase ones of Deerfield on Davies and Redwood on Yonge. Clearly, the situation is dire.
Taylor wants a memo on Glenway and more information on infiltration and inflow. What is the cost of I&I on a per unit basis? Good. Much better when he is being difficult. He wants to know when Marianneville will repay all the credits it got for Glenway as this will free up additional capacity.
Now we are back to Sundial. Will they get the extra servicing they need to complete their Phase 2?
Tom Hempen says:
"We are going to be in a tough situation for the next few years. We have no capacity."
What will happen if an exciting new project comes along and we can't approve it because our servicing allocation is gone?
He votes against. Everyone else is in favour.
Presumably on the grounds that tomorrow will look after itself.
This email address is being protected from spambots. You need JavaScript enabled to view it.