Last night, in a brief deputation to Council, I asked for sight of the agreement in principle that the Town entered into with Bob Forrest on the land swap. I explained why this was important. The land swap allowed for the manipulation of the development's Floor Space Index resulting in a much bigger building than most people ever believed possible.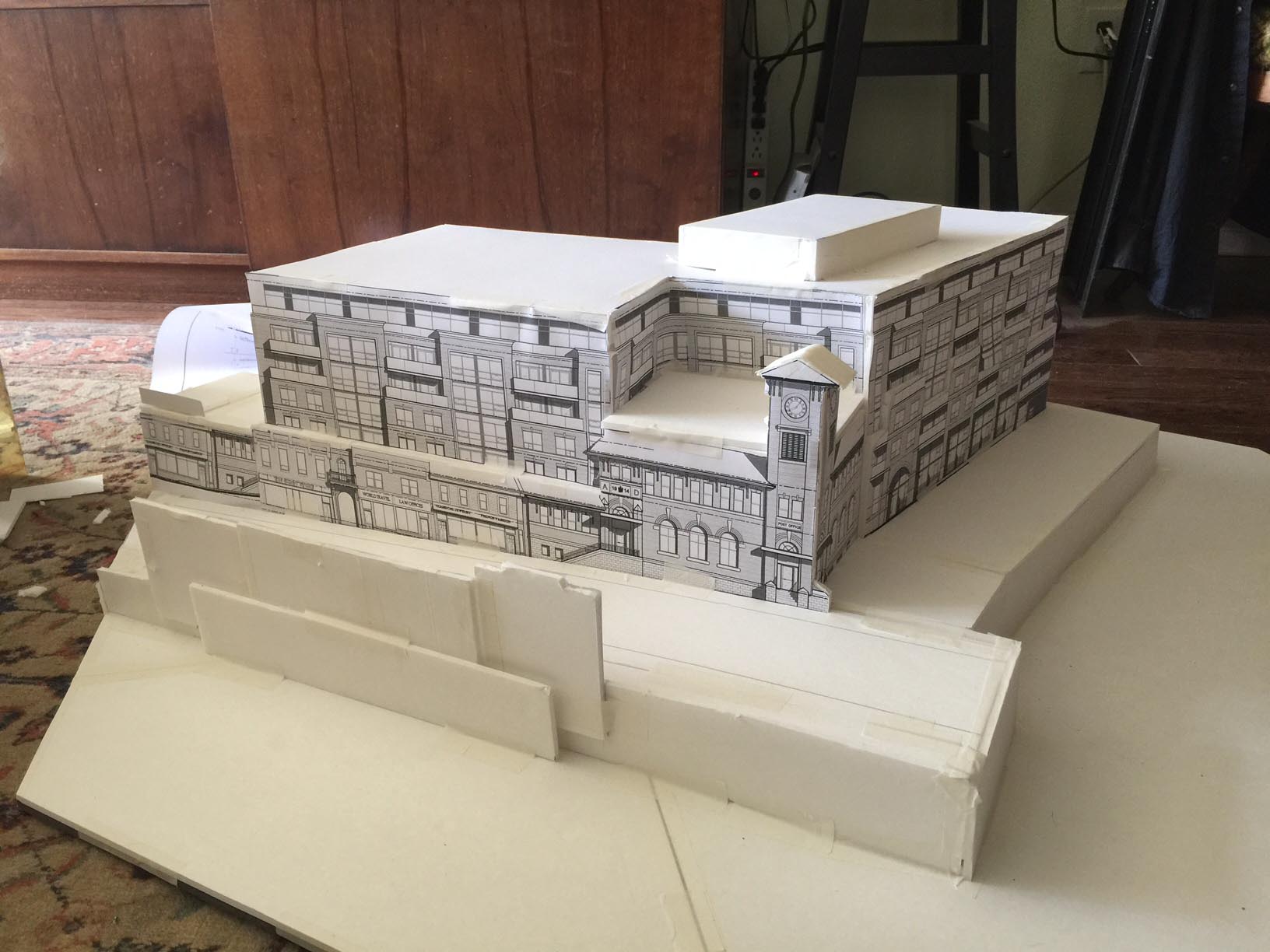 Of course this agreement was never nailed down. But the prospect of it was enough to keep Forrest hoping that something would come of his speculative gamble and that, at the end of the day, he would get his Clock Tower development and his clear profit of $10m.

In the early days, he threatened to walk out.

Way back in October 2012 when he was teeing things up, he told Newmarket's CAO, Bob Shelton:

 "We are spending money to work out issues with Heritage and BIA. The cost of preparing a complete application for zoning is far too onerous for us to undertake without having (redacted). Given that we have spent over $100,000 on reports and design, in the last 30 days, if the above is not going to fly, we prefer to withdraw right now."
Dance of the Seven Veils
In a dance of the seven veils extending over many years the Town gave him enough encouragement to keep him interested. He got his "agreement in principle".

Forrest's initial planning justification report, prepared for him by MHBC, was published in August 2013. The second and final planning rationale report (also prepared by MHBC) was published on 27 January 2016.
The 2016 version contained the following sentences that were absent from the first:
"The owner has an agreement in principle with the Town that will allow for a land exchange and strata agreements that will accommodate sub-grade parking for the rear of the Proposal, while allowing the Town to own and operate the surface. The Subject Lands include certain lands the Town wishes to own and operate, and certain lands the Owner wishes to utilize for development purposes. The agreement in principle is conditional upon development approvals on the Subject Lands."
A few weeks after that report had been published, on 23 February 2016, the Town Solicitor, Esther Armchuk, told me
"Council last dealt with the matter (a land exchange request from the Clock Tower developer) in closed session on 24 June 2013."
We know from the Planning Staff report that went to the key Committee of the Whole meeting on 28 November 2016 that:
"… the zoning amendment application process allows for an applicant to apply for a rezoning of lands on behalf of the owner with the owner's authorisation. In this instance, staff is satisfied that the Town's authorisation to proceed with a rezoning of its lands is understood to be granted in order to implement the staff recommendations, as amended, in Closed Session Report 2013-05 which were adopted by Council on June 24, 2013…"
However, we still don't know the full extent of what that Closed Session staff report said.
So what really happened?
Van Bynen is a friend of Forrest. They both want to see intensification of the old  downtown. Van Bynen believes the jumble of old buildings on Market Square is an eyesore. He wants them gone. He tells Bob Shelton and/or Rick Nethery that he is in favour of the kind of intensification Forrest is proposing and can they find a way to make it happen. Forrest provides the solution with his cunning land swap.
I am prepared to believe most councillors were unaware of the FSI manipulation. Throughout the Clock Tower documentation there is a figure (from "experts") stating the development had an FSI of 2.9 with no countervailing commentary from the Town's planning staff on how it was derived and what the implications were. The absence of such a commentary was truly shocking. It was a deliberate attempt to mislead.
In a debate on Transparency and Disclosure of Information on 29 September 2014, Regional Councillor John Taylor told us:
"… in camera discussions go through a process and most of them eventually, if not all of them, eventually come out of camera. You go through a process that takes time and staff review it and they report back to us how to bring it out in its entirety or partially and at what stage."
That is wishful thinking – especially when these reviews involve the very same staff who are designing and implementing policy in the name of elected officials.
This email address is being protected from spambots. You need JavaScript enabled to view it.
---
Freedom of Information Requests
A batch of FoI Requests relating to the Clock Tower has been posted on the Town's website in the last week. You can review them here.
A Freedom of Information request (A17-17-15) which relates only to 178-180 Main Street South states that in respect of the Closed Meeting on 24 June 2013:
"no agreement exists related to the acquisition and/or disposition of land in connection with the Old Post Office redevelopment at 178-180 Main Street."
Maybe that FoI request was too narrowly drawn. Today, I have put in an FoI request requiring the Town to disclose
"any agreement or agreement in principle related to the acquisition and/or disposition of land reached by the Town in respect of the Clock Tower Subject Lands being 178-194 Main Street South."
Deputation to Council on 24 April 2017
Prentice: Thank you very much Mr Mayor. I don't think I need five minutes to say what I have to say.
The Architectural Conservancy of Ontario will formally be seeking Party status at the OMB in just over one week's time. And we will be supporting the Town's position, broadly speaking, with a few caveats, but we think the Town on 28 November and 5 December did a terrific job, collectively. So that will be our position.
But I want to be able to say to the OMB at the prehearing and thereafter that we have had sight of this famous agreement in principle - if it exists or not - and the details of the proposed land exchange.
And you may ask and people will ask why is this so important. And it is important for this reason.
The land swap allows a manipulation of the Floor Space Index which, in turn, influences the built form. So in the public meetings - and we saw Ron Eibel's model and everything - and lay people like myself said how on earth is that possible? I remember saying these very words. How on earth is it possible?
It was possible because the Floor Space Index had been manipulated by using land in the ownership of the Town under Market Square. So that is why we need the information.
Now, can I ask you a question? Is it allowed to ask a question Mr Mayor?
Mayor: But we are not going to get into a debate. You can ask the question but we will receive your deputation.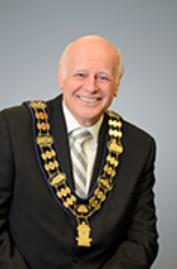 Prentice: Am I allowed to ask a question?
Mayor: Go ahead.
Prentice: My simple question is this. Were you Mr Mayor - this is a question for all councillors but I'll direct it at you - were you aware of the potential for manipulation of the Floor Space Index before, say, the 28th of November 2016?
Mayor: I am not even aware that there was manipulation of the Floor Space Index. That needs to be resolved with staff and that's a matter that will be discussed at the OMB.
Prentice: OK
Mayor: Not here.
Prentice: And my second and final question is (this). You said on 28 November the report prepared by the staff was comprehensive. But we know it was misleading because the Planning Director has said as much. That important report that was being put forward to council for decision had an FSI of 2.9 and Mr Nethery said of course it was higher than that. He said that. There is no dispute. That is what he said. And my last question to you is this. Were you aware of that deception?
Mayor: First of all, I take exception to you using the word deception. And I also take exception for you inferring it was misleading information. And you need to be prepared to defend that. But this is not the place to discuss that. The place to discuss this is at the OMB. Let the OMB decide what is appropriate. You deputation here is to request information to be released. There is a process and a protocol for information to be released. I believe you are aware of that. It is my intention to follow that process. This municipality is governed by the Municipal Freedom of Information and Protection of Privacy Act. We will respect that because that is a Provincial Statute. It is an obligation of this municipality and I have no intentions of by-passing that.
Prentice: Fair enough. Are there any questions?
Mayor: There being none then it would be appropriate to receive this deputation. Can I have a motion please?  All those in favour. Carried.
Prentice: Thank you.
---