It is now official. Newmarket's historic Main Street is one of the great places in Canada according to the Canadian Institute of Planners.
I have a strange love/hate relationship with professional planners who, too often, are the handmaidens for brutal and inappropriate development. But this time, they have come up smelling of roses.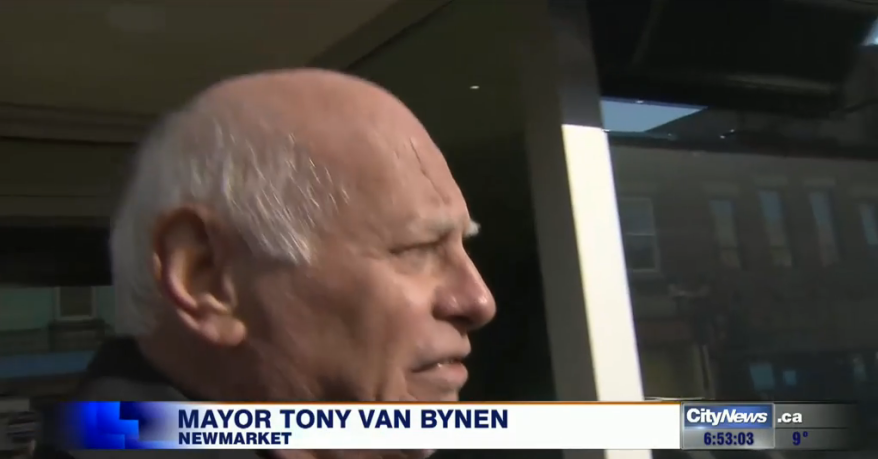 The big question in my mind is whether this prestigious accolade will change the mindset of Newmarket's Mayor, Tony Van Bynen, who wants to see the demolition of historic commercial properties and the construction of a seven storey apartment building in the heart of the old Main Street.
In the CTV news clip aired last night Van Bynen waxes lyrical about the attractions of Main Street.
I listened carefully to His Worship but didn't hear him say he was planning to make it even greater by knocking down some fusty old historic buildings and replacing them with a gleaming giant out-of-place seven storey block!

All across Ontario the character of many fragile historic Main Streets is being transformed out of all recognition. In Meaford, for example, a new five storey 52 unit condo is going to change the look and feel of this historic row of buildings even though some facades are to be preserved.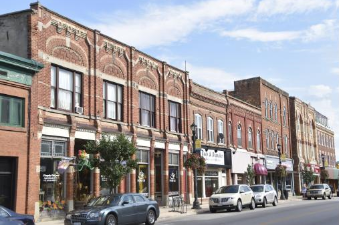 But we shouldn't have to be grateful for small mercies. If something is worth saving we should say so, loud and clear, and face down the developers and those who help them destroy irreplaceable historic buildings and unmatched views and panoramas.
The Town's Committee of the Whole will consider Bob Forrest's Clock Tower application on Monday 28 November 2016 at 7pm at 395 Mulock Drive.
The planners' report with their recommendations will be available on the Town website this Friday (18 November 2016).
I shall be posting a critique here on ShrinkSlessorSquare.ca
This email address is being protected from spambots. You need JavaScript enabled to view it.
Town of Newmarket planner Adrian Cammaert nominated Main Street for the award. Good on him.
Details of the Great Places in Canada awards can be found here.  The CTV video can be accessed via:

CityNews Toronto (@CityNews) tweeted at 11:03 PM on Tue, Nov 15, 2016:
Newmarket wins people's choice award for greatest main street in Canada https://t.co/qd8cYEGr5O
(https://twitter.com/CityNews/status/798738292489547776?s=02)
---