The future of a hugely popular pub on Main Street South could be imperilled if Bob Forrest gets the go-ahead for his Clock Tower redevelopment.
As we know, rumour is half way around the world before truth has got his boots on. But I hear from reliable sources that Bob believes there could be "significant structural issues" for the Olde Village Free House at 196 Main Street South if 194, which he owns, is demolished.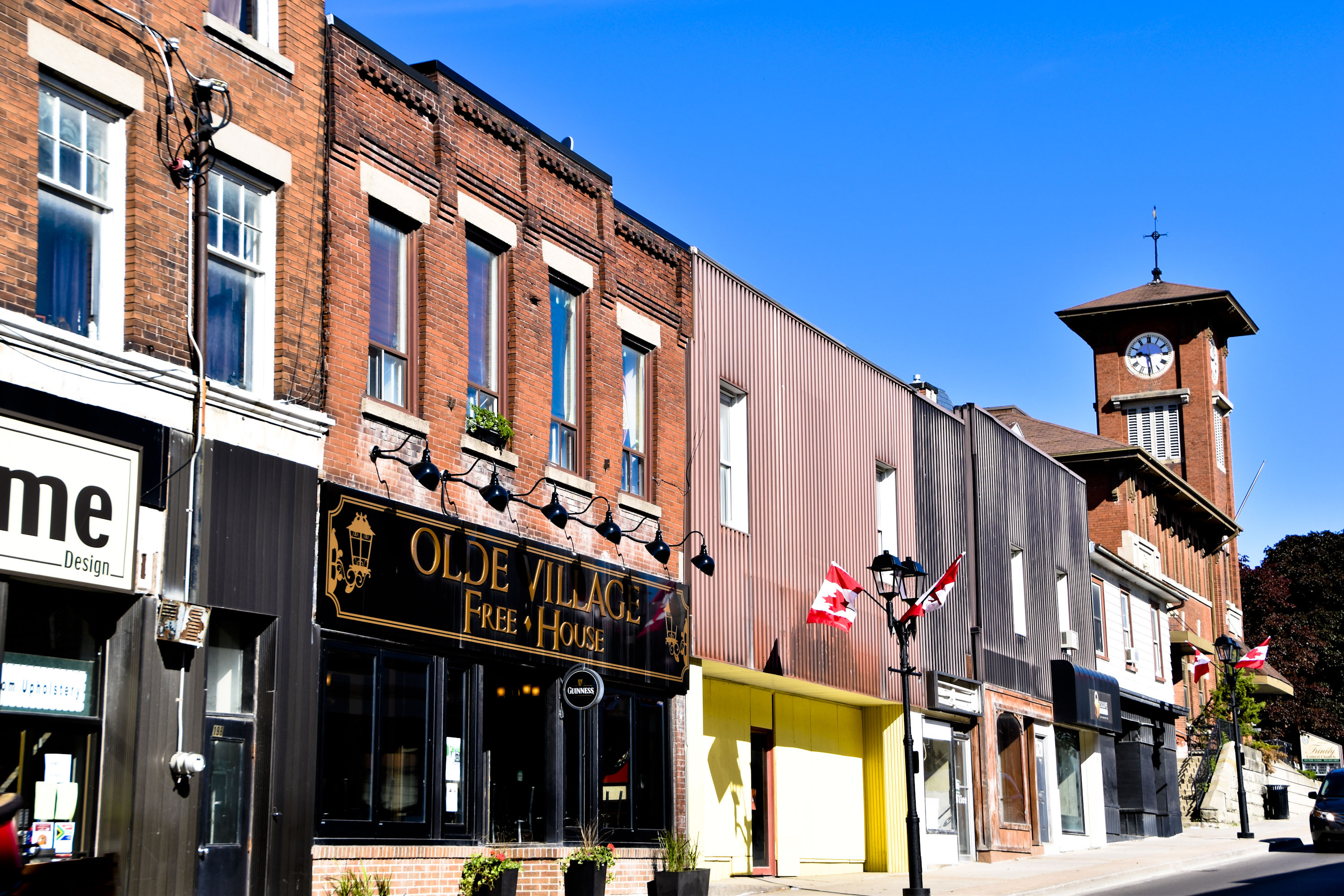 Both properties – which are designated historic commercial buildings - share an internal wall and the same roof structure. (The photo shows the building before the metal siding came down.)
The Town tells me that if Bob gets approval to redevelop the Clock Tower
"a heritage conservation plan or strategy will be required that will detail demolition techniques… it will also address adjacent structures including 196 and the portions of the Post Office that will be retained in situ."
The Town says that if there is a common wall between the two properties (and there is)
"an engineer's report will be required on how the structural integrity of the remaining structure will be maintained during the demolition work".
The Town confirms there is no plan in place at the moment.
Is it even remotely possible that a wrecking ball could be smashing through 194 while, next door at 196, pub life continues as normal?
But all this is a bit premature. Bob doesn't have permission to demolish anything yet – and in the absence of a land swap with the Town his project will never get off the ground.  
One way or the other, we need a swift decision on Bob's toxic planning application as soon as possible after the by-election on 17 October.
This has already dragged on for far too long.
Bob cannot be allowed to win a war of attrition on his terms.
This email address is being protected from spambots. You need JavaScript enabled to view it.
The Town's 2011 Heritage Conservation District policy, now entrenched in the 2013 Heritage by-law, says the building at 194-196 Main Street South  contributes to the Town's historic commercial character.
"It is a two storey block made of concrete block with a brick veneer façade, one half of which is covered in metal siding (in the unit where the brick veneer is exposed, upper-floor windows and parapet step upward)."
The policy document states that 194 is an identical building to 196.
---