John Taylor scored a famous victory today in successfully persuading his colleagues on York Regional Council to allow video streaming and archiving of meetings. Hardly a revolutionary proposition, you may think, but there are those on Regional Council who believe steam radios are a dangerous new fangled innovation.
At present, only Council meetings are audio streamed. Video is not allowed.
Taylor is now proposing live streaming and archiving within six months.
You could hear the sharp intake of breath! Six months? Impossible!
Taylor wants it done properly with multiple cameras and he doesn't see the need to wait months for budget approval.
The Region's corporate services chief, Dino Basso, looks sceptical.
Taylor says it's time for the Region with 1.2 million residents to be more open and responsive. Video streaming is common practice and it should be done to the highest standards. Some systems, he says, are not user friendly. As I am listening, I am thinking of the rudimentary set-up in Newmarket where the single fixed camera focuses on the back of the heads of those making deputations.
We don't get big crowds
Democracy costs money says Taylor earnestly. Elections are expensive. But we need to do it. Surveying the rows of empty seats in the public gallery he tells his colleagues York Region is an invisible layer of Government.  "We don't get big crowds."
"And we have an aging population with mobility issues." Now I see in my mind's eye legions of elderly voters trapped at home, glued to their laptops, transfixed by Committee of the Whole debates.
York Region's school swot, Markham's Jack Heath concedes it is something they will have to do but he wants another detailed report. He is always calling for reports. He loves them - often quoting obscure points buried deep in the text to prove to the rest of us that he has read them.
The Forces of Darkness
Now I hear the smooth but menacing baritone of Frank Scarpitti from Markham, the highest paid Mayor in Canada. (Photo below) First he is dismissive. Having video streaming "is not going to change life all that much". But now he is telling us audio streaming works very well. In fact, he suggests audio streaming Committee of the Whole meetings could start right away. Cost free!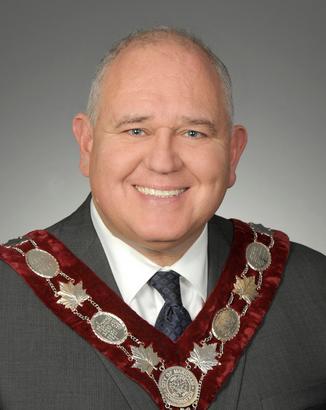 We learn in Markham meetings are audio streamed but when there are presentations to councillors the video and graphics go up on the website. When the presentation is over the screen goes blank and the viewer reverts to being a listener. This is Scarpitti's vision of the future.
Now he cuts to the chase. Scarpitti fears that video will change the character of meetings. Audio, he says, "is more than adequate".
With video, the balding Scarpitti tells us he might have to get his hair done before meetings. This produces gentle mirth.
Now Vito Spatafora from Richmond Hill tells us that Richmond Hill has video streaming. But after glancing at Scarpitti he starts to row back. He is worried about the cost. He needs to know what the impact will be on the budget.
"What do we have to give up to put this in place?"
And what kind of system are we talking about?
After listening to this drivel, an emboldened Taylor is telling us he wants a report in three months not six.
The Cavalry is Coming
Now the cavalry is coming over the hill.
Mayor Margaret Quirk, says they do video streaming and archiving up in Georgina and it seems to work well enough. She says it changes the tone of meetings.
"The people who like to grandstand tone it down."
She says archiving helps the staff who can go back and check what was actually said at a meeting. Audio alone doesn't give you the flavour of what happens. You don't see the body language. I find myself nodding in approval.
Now Markham's Jim Jones is telling us he supports Taylor. On important issues people really like to know what is going on and, for that, visuals are needed.
Richmond Hill's Brenda Hogg is also in favour. So too is Markham's Nirmala Armstrong. She says it is all about access to information. When they see a meeting residents get a different perception. They will get more involved. And members will behave differently when the cameras are rolling.
Newmarket's Van Bynen wakes up to support Taylor. He says video streaming is becoming standard and it brings lots of benefits. He doesn't need a further report.
Where are the reporters?
Now it is the turn of Wayne Emmerson (photo right) to confirm what we already know. He prefers to work in the shadows, away from the glare of publicity. The only people he needs to court are the 14 members of the Regional Council who voted for him in December 2014. He suggests people and the press are simply not interested.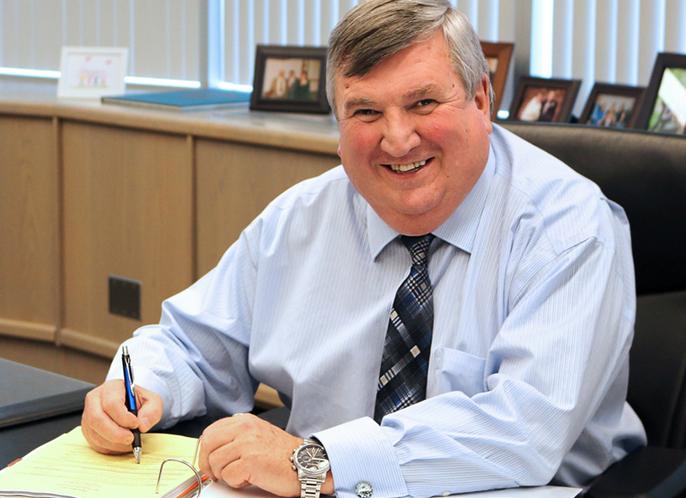 Look, he says, there's no press in the room.
Now Emmerson gets to the heart of the matter. He says there is no problem finding the money for the cameras but it will change the dynamics of this Council. He tells us Durham Regional Council brought in video streaming and its members were jawing away from dawn to dusk, performing for the cameras. This is not a high priority.
The balding Scarpitti senses the time is right to declare that he will not be supporting Taylor. But he wants audio streaming of the Committee of the Whole immediately with a video of presentations, after which the plug is pulled.
"That is more than adequate."
The Mayor of King, Steve Pellegrini, who is chairing this part of the agenda gets himself tied up in knots when he wants to put Scarpitti's proposal – described as an amendment to the amendment - to a vote.
No. No. No.
You can't have multiple amendments on the floor at the same time.
Resistance is crumbling
I sense resistance to Taylor's proposal is crumbling.
Jim Jones, affecting innocence, says he doesn't understand why there is such resistance to video.
And, as it happens, there isn't.
The Committee votes to back Taylor and get York Region video streaming – just like Durham, Halton, Niagara and Waterloo.
The Regional Chair, Wayne Emmerson, looking impassive, abstains.
So too does the sonorous museum-piece, Frank Scarpitti, who really doesn't need to worry about getting his hair done.
This email address is being protected from spambots. You need JavaScript enabled to view it.
---