Chris Ballard's private members bill is dead.
Ballard's Bill would have mandated the election at large of the Chair of York Region. That would be around 750, 000 voters. At present, the Chair, who has important formal and informal powers, is indirectly elected by 21 members of York Regional Council.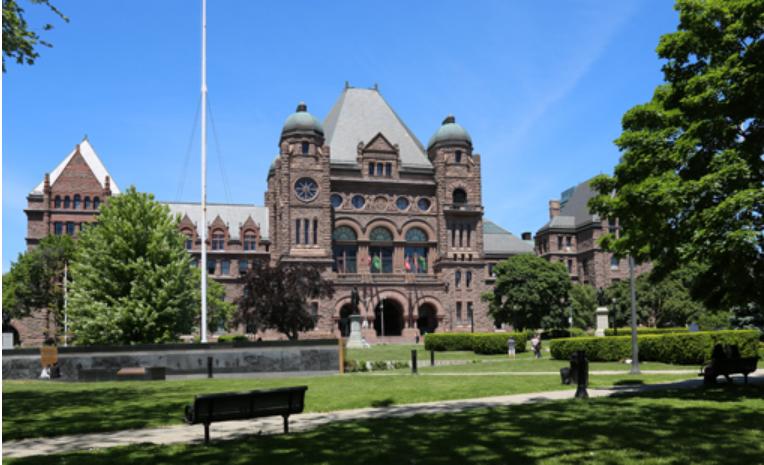 The Bill could have been passed in the last session if there had been a will to do so. The Bill completed its Committee stage on 2 March 2016 and there was widespread cross party agreement that the Bill should become law. Not a single witness appeared before the Bill Committee to argue for the status quo. But the Government business managers, for whatever reason, did not timetable the Bill's remaining stages and the Bill fell with prorogation on 8 September 2016.
All is not lost
However, the Government can choose to bring in its own Bill to force direct election on the three regional councils that currently cling to indirect election. Tomorrow, in the speech from the Throne we may hear something about bringing more democracy to the regional tier. I hope so. If not, we have all been royally marched up to the top of the hill and royally marched down again.
If nothing happens, Newmarket's Mayor, Tony Van Bynen, for one, will be pleased.  Safe in his handsomely paid sinecure, he brazenly voted against the direct election of the Regional Chair (and against the clearly expressed views of Newmarket Council) when the matter came up for consideration by the Regional Council in February 2016.
When Ballard was promoted into the Government as the Minister for Housing it was clear then that his Private Members' Bill 42 would die on the Order Paper at the end of the session unless he transferred sponsorship to a backbench MPP. That didn't happen. The alternative, then as now, is for the Government to take up the issue and bring in its own Bill.
Resurrect the Bill now
But, if this is to happen, the Bill must be introduced quickly. There are big unresolved issues that need to be addressed such as the cost of running for election in a Region-wide constituency with a super-sized electorate of 750,000. The next Regional Council election is in 2018. In terms of the electoral timetable, this is just around the corner.
If Kathleen Wynne wants a more democratic Regional tier of Government then she should resurrect Ballard's Bill and make it her own – a Government Bill.
To paraphrase.
The Bill is dead. Long live the Bill!
This email address is being protected from spambots. You need JavaScript enabled to view it.
---