Bob Forrest wants to demolish three historic commercial properties in his ownership to make way for his seven storey apartment building at the Clock Tower. But he cannot knock them down without getting the agreement of the Town first which may, or may not be, forthcoming.
An alternative option - and one that is attractive to developers - is simply to allow old buildings to fall down so there is nothing left to save. This is commonly known as demolition by neglect. The Town is presented with a fait accompli.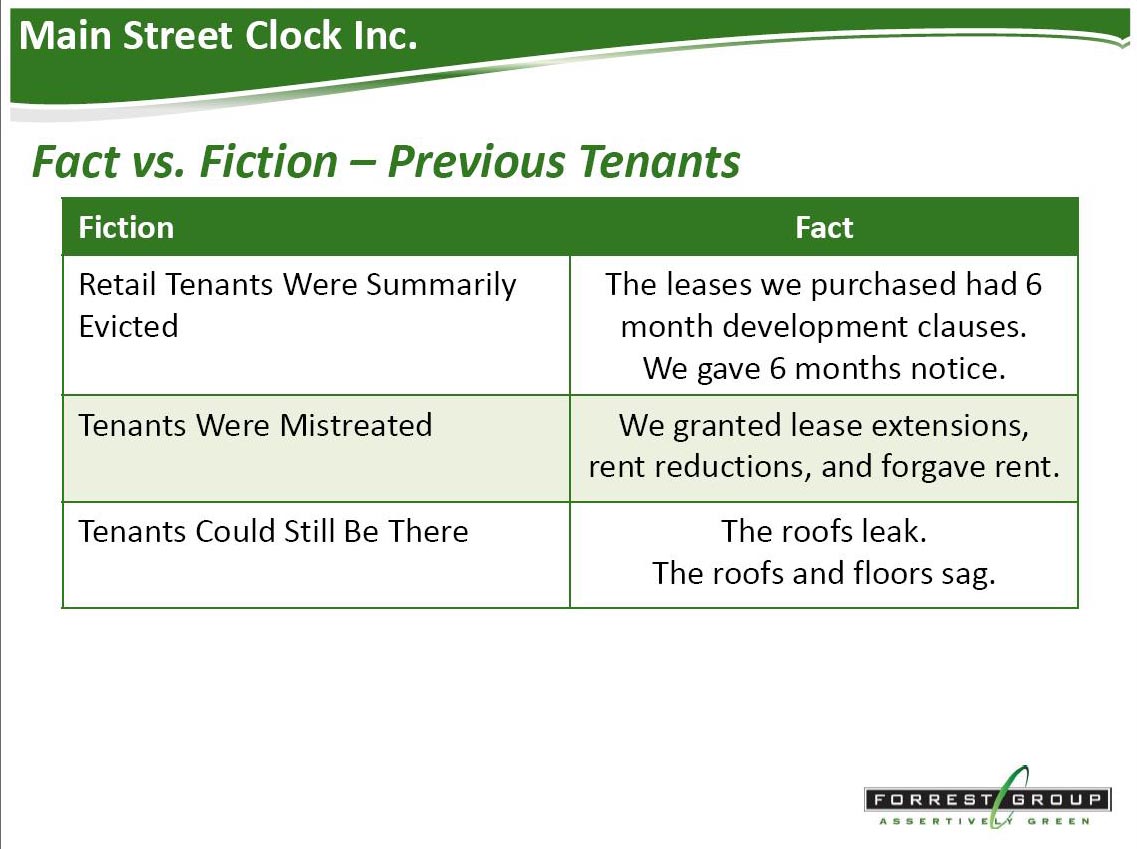 Bob Forrest's slide presentation to the Statutory Public Meeting on 9 May 2016 on his Clock Tower application was posted on the Town's website. At some point, a second version was substituted replacing the earlier one.
Forrest inadvertently gave the game away.
Slide 24 on the original version was headed:
"Fact vs Fiction – Previous Tenants"
Forrest's slide states as fact:
"The roofs leak. The roofs and floors sag."
So if the roofs leak why doesn't Bob fix them? And if the roofs and floors are sagging why doesn't he do something about it?
This slide no longer appears in the version posted on the Town's website.
The Town's By-law enforcement people are now on to the case and, I am told, will "review, inspect and take action as necessary".
Watch this space.
(Bob does)
This email address is being protected from spambots. You need JavaScript enabled to view it.
---