The anchor of the TVO's Agenda program, Steve Paikin, said on Monday that a serious journalistic mistake about allegations of sexual misconduct by Patrick Brown likely cost him the premiership of Ontario in 2018.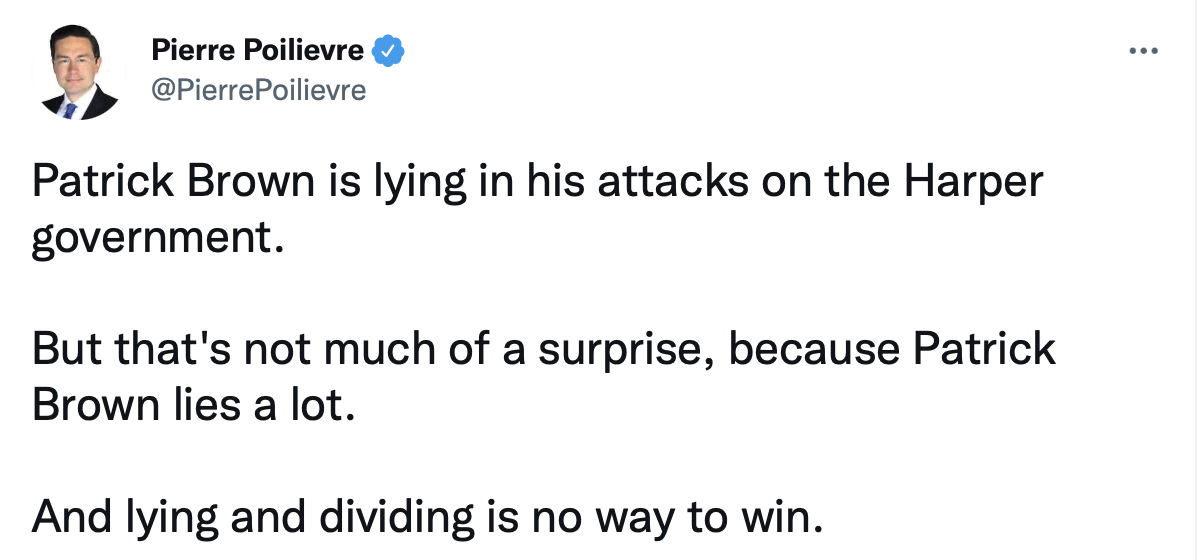 That's fanciful and I told Paikin so.
In his column Paikin failed to mention a damning report from the Province's Integrity Commissioner which would have been considered by the Ontario Legislature had Brown not resigned first. The Commissioner, David Wake, said Brown's failure to disclose relevant facts about his finances was, on the evidence,
"deliberate and not through inadvertence".
I don't believe something like that – deliberately lying to the Integrity Commissioner (who is an officer of the Provincial Parliament) - should be swept under the carpet or be regarded as something of little or no importance.
Public expect politicians to behave badly
Paikin says he totally disagrees with me:
"The public tends not to take notice of things like reports from the integrity commissioner of Ontario"
and that
"polls suggest the public expects politicians to act badly, which doesn't say much for our expectations of those in public life".
Now we see Conservative leadership hopeful, Pierre Poilievre, paint his rival, Patrick Brown, as someone who "lies a lot".
On the basis of what the Integrity Commissioner found, that is undoubtedly true.
Turning a blind eye to deliberate lying
But should we turn a blind eye to deliberate lying? Should it be tolerated or excused?
In our Westminster system, Ministers who deliberately lie to the Legislature are expected to resign. It is of "paramount importance" that Ministers give accurate and truthful information to Parliament.
The Speaker will not allow MPs and MPPs to accuse another member of deliberately lying to the Chamber – and if they do the accusation must be withdrawn immediately. Accusing a member of a deliberate lie can only be done on a substantive motion. There are good reasons for these conventions.
But if it is not OK to lie in the Chamber is it OK for the Leader of the Official Opposition to lie to the Integrity Commissioner who is appointed by the Legislature to be its ethics watchdog?
Paikin says that's OK because the public doesn't take notice of these things.
Ethical Standards
Paikin tells me Brown "was well on his way to winning a majority government" in the 2018 election.
But would this have happened if the Legislature had backed its own Integrity Commissioner?
I suppose it all depends on how the press and media report these things.
Steve Paikin, for one, would have had more important matters to talk about than the ethical standards of politicians.
This email address is being protected from spambots. You need JavaScript enabled to view it.
Update on 18 March 2022: Steve Paikin's latest column on conflicts of interest. He tells us his wife ghost-wrote Patrick Brown's autobiography: Takedown: the attempted political assassination of Patrick Brown.