As a dual national, I have now signed two petitions about Donald Trump.  
The first calls on the UK Government to withdraw the invitation to President Trump to make a State Visit on the grounds that it would embarrass the Queen.
But who really knows if the Queen would feel comfortable travelling with the great man in the very confined space of the State Coach?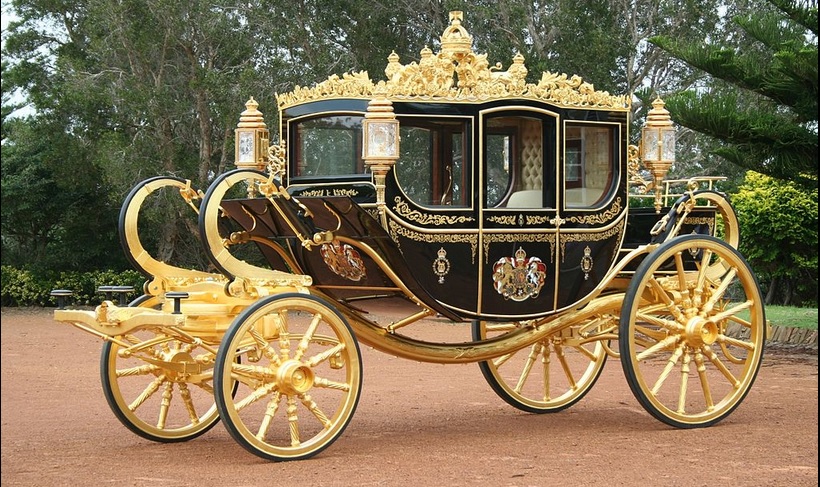 If she were nervous she wouldn't let on.
Anyway, I am one of 1,843,622 who signed this petition and I am left with a warm glow. The petition will be debated in the UK House of Commons on 20 February 2017.
Donald Trump should be allowed to enter the UK in his capacity as head of the US Government, but he should not be invited to make an official State Visit because it would cause embarrassment to Her Majesty the Queen.
Donald Trump's well documented misogyny and vulgarity disqualifies him from being received by Her Majesty the Queen or the Prince of Wales. Therefore during the term of his presidency Donald Trump should not be invited to the United Kingdom for an official State Visit.
Astonishingly, people who sign the petition get a transcript of the debate emailed to them together with a video link.
Emboldened, I have now called on the Government of Canada to go one step further and to ban Trump from coming here until he re-thinks his recent controversial Executive Order which identifies everyone from seven named countries as being a potential security risk. Curiously, Saudi Arabia, where most of the 9/11 terrorists hailed from, doesn't make Trump's list.
We, the undersigned, citizens of Canada, call upon the Government of Canada to prohibit President Donald Trump from entering Canada until he withdraws his Executive Order that prohibits travel from Sudan, Syria, Libya, Iran, Iraq, Somalia and Yemen because it violates human or international rights.
This petition has only been up and running for a few days and has attracted 3,021 signatures. It can only grow.
Conrad Black: Trump's Apologist
Postscript: I see that Conrad Black, a great fan of Donald Trump, is mocking Barbra Streisand, Jon Stewart, Cher and other famous names
"who promised to emigrate if Trump were elected, and most promised to come to Canada... but they seem not to be moving."
Which begs the question: why is Conrad Black still in Canada? He voluntarily renounced his Canadian citizenship in 2001 to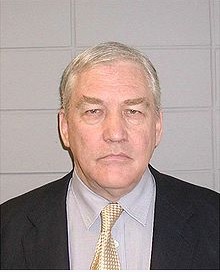 become a member of the House of Lords in the UK. And after serving a prison sentence in the United States he was, exceptionally, allowed leave to remain in Canada on a one year temporary residence permit until May 2013.
And yet he is still here.
He was stripped of his Order of Canada in January 2014 and expelled from the Privy Council the same day.
When I raised the matter with my MP, Kyle Peterson, in March 2016 I was told there were privacy considerations and his hands were effectively tied.
So, I don't know what Black's immigration status is but I know he spends a lot of time pontificating about the immigration status of others.
If I may paraphrase the famous fraudster who spent 37 months in a US prison:
He's here, I suppose, and he seems not to be moving.
This email address is being protected from spambots. You need JavaScript enabled to view it.
---