Well done to Bob Kwapis for winning yesterday's by-election in Ward 5.
He is the man of the moment and he gets our congratulations. He now has an opportunity to shape council policy.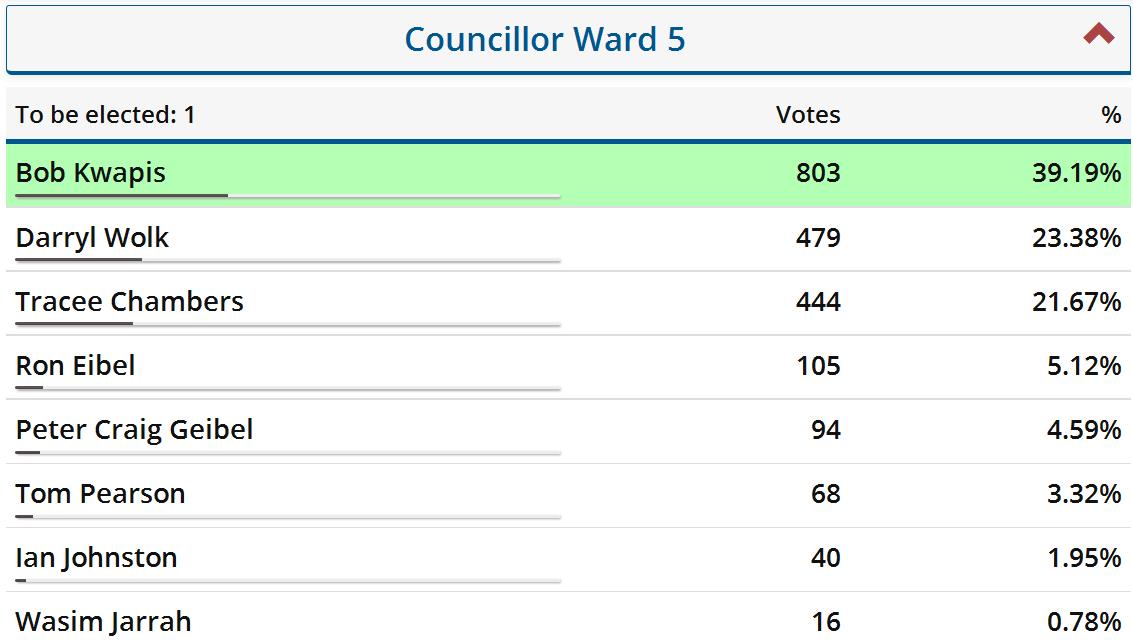 His big blue lawn signs blanketed the Ward in the first 24 hours of the campaign and from that moment on he was seen as the clear favourite.
But all the candidates deserve a round of applause. Running for office takes commitment, stamina, cash and a thick skin.
On the Clock Tower there is much to celebrate. Kwapis is against seven storeys. Bob Forrest's current application – supported by Van Bynen – is going down in a ball of flames.
That said, it must be tough on the other candidates who campaigned for three storeys max but their combined votes (1,028) came to more than Kwapis' (803).
The two candidates who said the Clock Tower was inevitable limped home last with 68 and 40 votes.
What can we learn from the by-election?
It is difficult to engage the voters - even with a compelling issue at centre stage. Turnout yesterday was a less than stellar 26.9%. 2,050 ballots were cast out of a possible 7,600. At the last municipal election in 2014 turnout was 36.8% (across Newmarket).
A presence on social media is important but it is not enough. Canvassing (whether on foot or on-line), identifying supporters and getting them to the polling stations matters more.
It costs a lot of money to run a half decent campaign. We shall see from the campaign finance returns precisely how much. (Personally, I am curious to know how much Bob Kwapis' robocalls cost.) In the 2014 municipal election in Newmarket some candidates spent tens of thousands of dollars.
We don't know if the ranked ballot system would have made any difference to the end result. The second preferences of voters in a first-past-the-post contest are simply unknowable. We can make an educated guess but it remains just that.
This email address is being protected from spambots. You need JavaScript enabled to view it.
Note: Wasim Jarrah withdrew his candidacy after the closing date for nominations so his name appeared on the ballot paper.
---