Construction of York Region's new "Administrative Centre Annex" at the intersection of Yonge and Eagle in Newmarket will start early next year and take 36 months, completing in early 2020 according to a report going the the Region's Committee of the Whole tomorrow (13 October). The Annex will cost $172, 084, 354.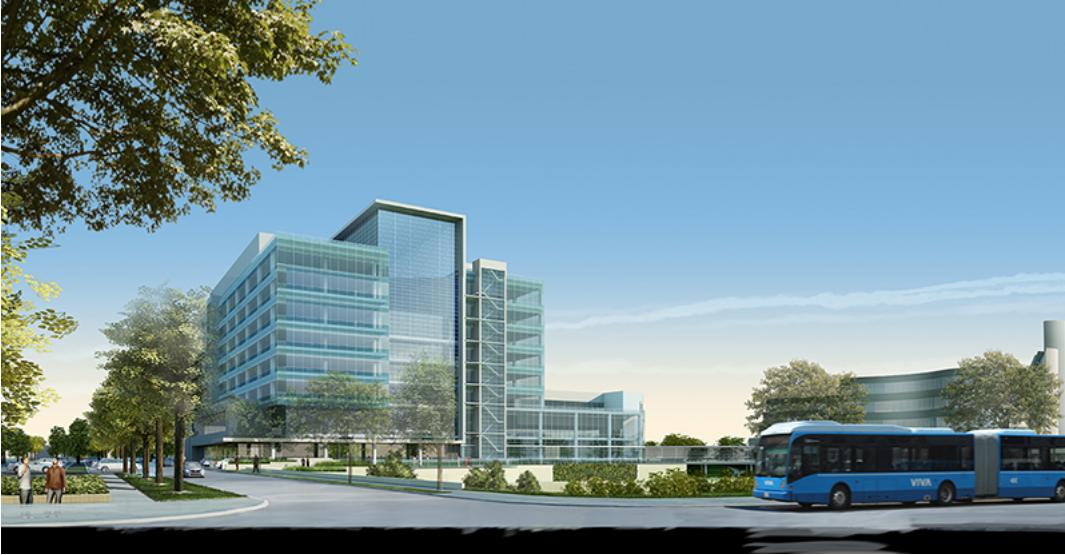 The report says:
"The construction of the Annex will realize York Region's long term plan to consolidate a variety of community, health and courts services into one central, fully accessible modern facility."
We are told a Public Information Session is planned for next month which will provide updates on construction activities in the Yonge Street/Eagle Street area.
"This will include the Annex, the Rapid transit along Yonge Street and other adjacent development."
The report says the Region's website will be updated continuously with project and progress information.
The Annex has been in gestation for over a decade and it is good to see things are at last moving on a development which will bring people and jobs into the so-called "urban centre".
That said, construction of the Annex will inevitably bring yet more inconvenience and hassle for the besieged residents of Glenway who are already living with the redevelopment of the former golf course lands.
Some fear the new parking lots will have lights on around the clock and that traffic will become insufferable.
Others, who are not necessarily opposed to the Annex, scratch their heads about the location. They tell me building on a flood plain is "beyond stupid".
This email address is being protected from spambots. You need JavaScript enabled to view it.
---