Today, a huge red tarpaulin is draped like a shroud over the trailer on the Slessors' car dealership site.
In giant capitalised letters, visible from the Moon, it announces:
THIS LAND FOR SALE
ZONED MIX USE HIGH DENSITY
905-752-6776  ext.229  This email address is being protected from spambots. You need JavaScript enabled to view it.
So much for the "exciting new adult lifestyle community coming soon".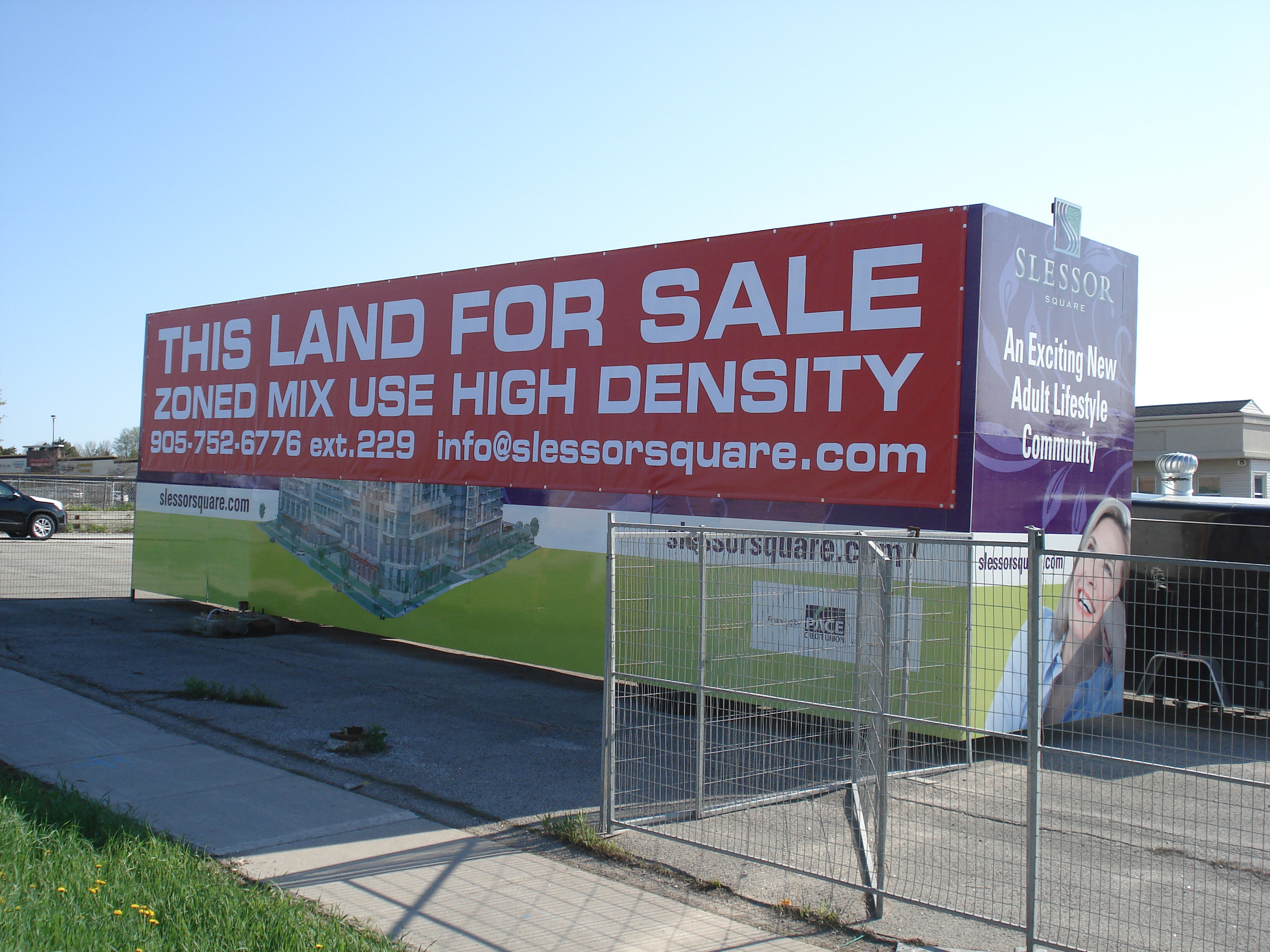 The story, like so many involving developers and planners in Newmarket, is deeply ironic. The Slessors, guided by their lawyer Ira Kagan, unveil plans for a giant new development opposite Upper Canada Mall, towering over the adjacent residential area.
The proposal throws up a million issues that the Town cannot resolve within the 180 days allowed before the developer can appeal to the Ontario Municipal Board.
The Slessors accuse the Town of dragging its feet and appeal to the OMB. The Town, afraid of its own shadow and fearing the costs, immediately capitulates giving "approval in principle".
With that "approval in principle" under their belt, the Slessors begin to extract millions of dollars from the equity of a property they had owned outright. They walk away multi-millionaires, laughing all the way to the bank.
On 27 April 2014, more than a year after getting approval from the Town, Kagan tells the OMB the project is being put on hold.
And now this hugely significant site is up for sale.
More will follow.
---