A last minute revision of plans for the Clock Tower development in Newmarket's Main Street South will plant a 9 storey condo in the heart of the historic downtown, utterly destroying its character.
The new plans submitted to the Town in the run up to the statutory public meeting on 3 February, and buried in the Town's website, can be viewed here. For full details go to the planning page and scroll to the Clock Tower proposals.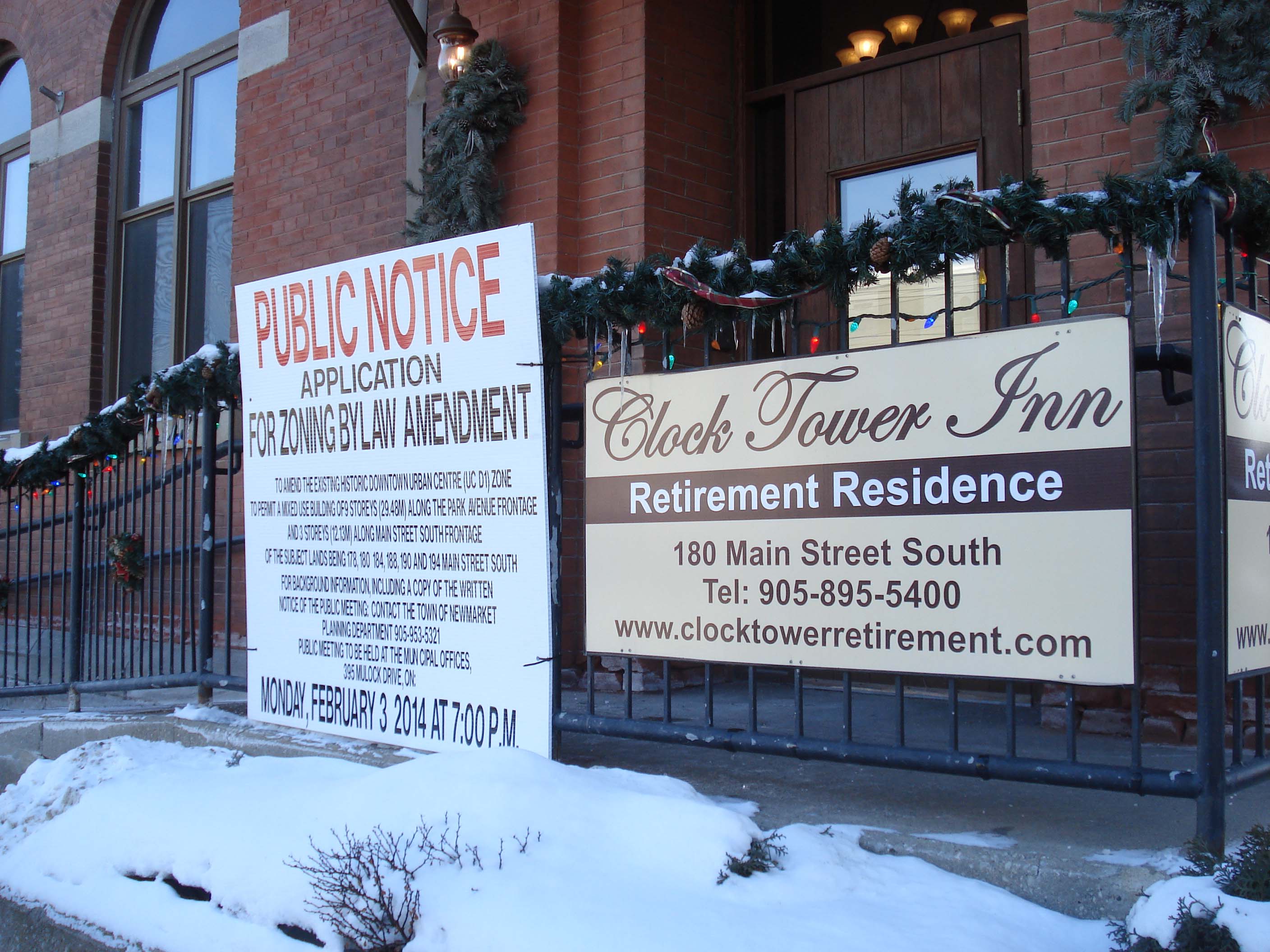 The developers are taking us all for fools.
And a complicit planning system that allows such a destructive proposal to get to this stage is rotten to the core.
The Statutory Public Meeting on the proposed development will be held at 7pm on Monday 3 February in the Council Chamber at Mulock Drive.
Be there.
---