What happened to Justin Trudeau's election promise to give cities the power to restrict – or even ban – handguns within their own boundaries?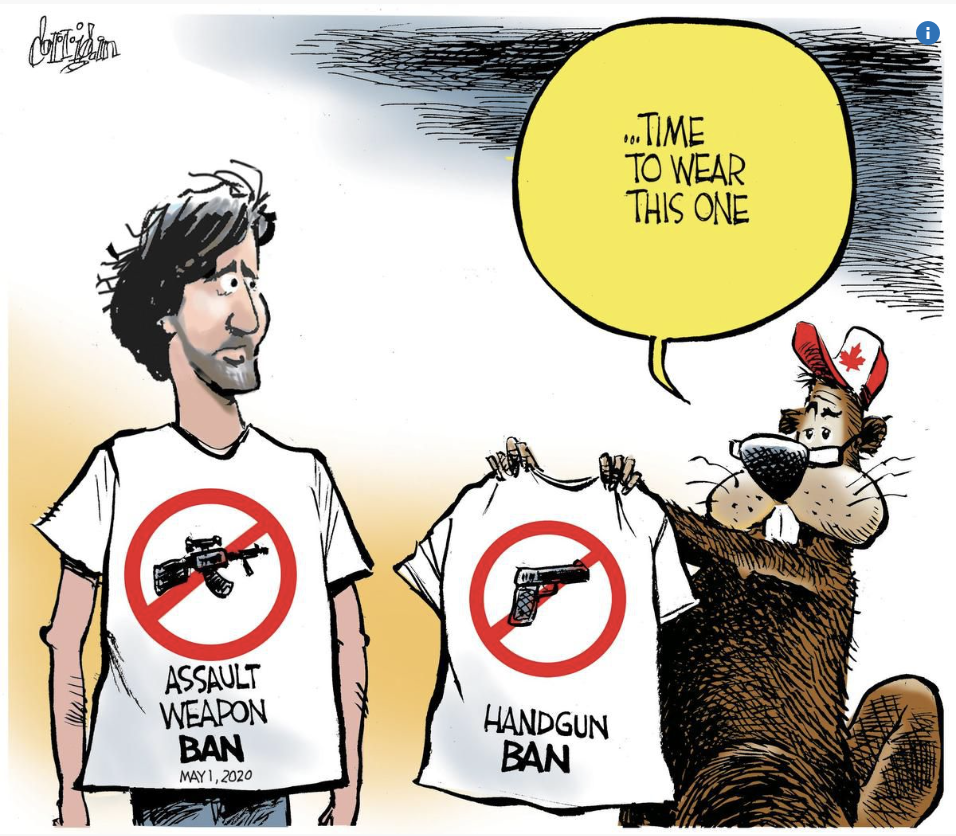 Precisely nothing.
Of course the Prime Minister has other pressing matters to think about such as the coronavirus but Governments should be able to walk and chew gum at the same time.
You would think the massacre in Nova Scotia – the deadliest in Canadian history with 22 people killed – would be a spur to action but, instead, decisions will be postponed until the public inquiry has reported.
Bill Blair, the Minister of Public Safety, first resisted calls for a public inquiry but then bowed to the pressure of public opinion.
Absurd and totally unworkable
I do not believe for one moment that this Liberal Government will legislate to give municipalities the powers to ban or restrict the possession of handguns in their own patch. The very idea is absurd and totally unworkable. We need a nationwide ban. But the PM flinches from doing this, fearing the anger of the gun lobby. He should simply face them down.
The number of people affected by firearm-related violent crime has soared in recent years. We hear about the victims who have been killed but what about the survivors left traumatised or with life changing injuries?
Handguns used most in firearm-related violent crime
Figures from Statistics Canada tell us there were 3,351 victims of violent crime involving a handgun in 2010. By 2018 the number of victims had soared to 4,601. This represents a staggering 61.5% of all victims of firearm related violence. By contrast, in the same year (2018) there were 1,262 victims of a rifle or shotgun assault, representing 16.9% of the total.
And these shocking figures exclude Quebec where a large proportion of firearms cases report as "unknown" the most serious weapon used in the assault. So the true picture is even worse than these figures suggest.
I've written before about Danielle Kane, left paralysed from the waist down, a victim of the Danforth shooter, Faisal Hussain. But what about all the others? The 19 wounded survivors of the attack on the Quebec city mosque by the deranged Islamaphobe, Alexandre Bissonnette. How are they coping?
Tartan scarves and tweets
We do not know the precise nature of the injuries sustained by the survivors of these horrifying attacks. When I contacted Bill Blair at his Ottawa office and at his Ministry I was ignored. My own MP, Newmarket-Aurora's Tony Van Bynen, contents himself with gesture politics by hanging a tartan scarf on his front door for a couple of days and tweeting his condolences. But he was not prepared to table Parliamentary Questions to get the information we all need to understand what's going on.
In the absence of any practical help from elected officials I went down the Access to Information route. Specifically I wanted to know if the Ministry of Public Safety had:
Estimates of the cost to Municipalities of (a) implementing and maintaining a local ban on handguns or (b) restricting access to handguns.
Statistics on the number of people who have been left permanently disabled as a result of a handgun assault and the nature of the resulting injury
Statistics on the number of people under the age of 18 (a) fatally shot and (b) wounded in each of the last 10 years by someone using a handgun.
No information on cost of implementing local handgun bans
On 28 July 2020 the Ministry's Access to Information person, Mathieu Couture, told me:
"Public Safety do not have records regarding your request… We would suggest that you send your request to Statistics Canada and the RCMP."
I followed the advice and on 29 July the RCMP told me there would be delays in responding due to the Covid-19 pandemic. I am still waiting to hear.
Statistics Canada were quick off the mark and have been very helpful in supplying off-the-shelf material. But getting information on, for example, the nature of injuries following a firearms assault is more problematical. If possible, I want to know how severe these injuries are. What if someone has been blinded? Or paralysed? Or lost a limb? Or has developed psychological issues which prevent a return to normality?
When MPs request this kind of information they don't pay for it. But with no help from my own MP I shall be paying Statistics Canada for a "custom data request" which will likely cost a lot more than the standard $5.
Statistics Canada tell me the gun violence figures for 2019 will be made available after September 30, 2020 when all the data from previous years will also be updated. Data for 2020 (which, of course, will include the massacre in Nova Scotia) will not be available until the summer of 2021.
Throne Speech
In the meantime, can the Prime Minister get through the Throne Speech on Wednesday (23 September) without precipitating a Federal Election that no-one wants?
In the last Throne Speech on 5 December 2019 the Governor General told us:
Year after year, headline after headline, Canadians have seen firsthand the devastating effects of gun violence. Too many lives lost, too many families shattered. It is time to show courage, and strengthen gun control.
The Government will crack down on gun crime, banning military-style assault rifles and taking steps to introduce a buy-back program. Municipalities and communities that want to ban handguns will be able to do so. And the Government will invest to help cities fight gang-related violence.
We are on the eve of the 30th anniversary of the horrific killing of 14 women at l'École Polytechnique in Montréal, a day when all Canadians pause to remember and honour those women who were killed because of their gender. And we take stock of the harm that gender-based violence continues to do to Canadian society.
The Prime Minister followed this up on 13 December 2019 with a Mandate Letter to Bill Blair calling on him
With support from the Minister of Justice and Attorney General of Canada, implement our firearms policy commitments, including to:
Amend Canada's firearms laws to ban all military-style assault rifles, with an associated buyback program and two-year amnesty;
Work with provinces and territories to give municipalities the ability to further restrict or ban handguns;
Since then we have seen action on military-style assault weapons but they are not the biggest part of the problem.
No intention of banning handguns
Personally, I believe Bill Blair has absolutely no intention of banning handguns. He said nothing when his own department produced a flawed survey on proposals to restrict firearms which allowed people to vote on-line multiple times, completely invalidating the result.
For his part, the Prime Minister wants to see the handgun issue disappear. So the can is being kicked down the road again as memories of the Nova Scotia massacre fade and the anger subsides.
But there will, of course, inevitably be a next time.
A deranged individual, gun in hand, on a mission to kill.
What if it were to happen here in Newmarket in Upper Canada Mall?
Tweeting condolences wouldn't be enough.
This email address is being protected from spambots. You need JavaScript enabled to view it.
Update on 1 October 2020: From the Globe and Mail: Ottawa plans to allow cities to ban handguns (but nothing in the article gives details on how the Federal Government will go about it.)
Update on 14 October 2020: Toronto Star editorial calls on Trudeau Liberals to stop ducking a handgun ban. And from the Globe and Mail: Political Cowardice.
Update on 19 September 2020: From the Globe and Mail: Why the Liberals insist on a handgun ban that nobody wants
Update on 16 November 2020: From the Toronto Star: Twelve years old: A death that shames us all
Update on 17 November 2020: In the House of Commons on 16 November Liberal Minister skates over the issue of further restrictions on handguns.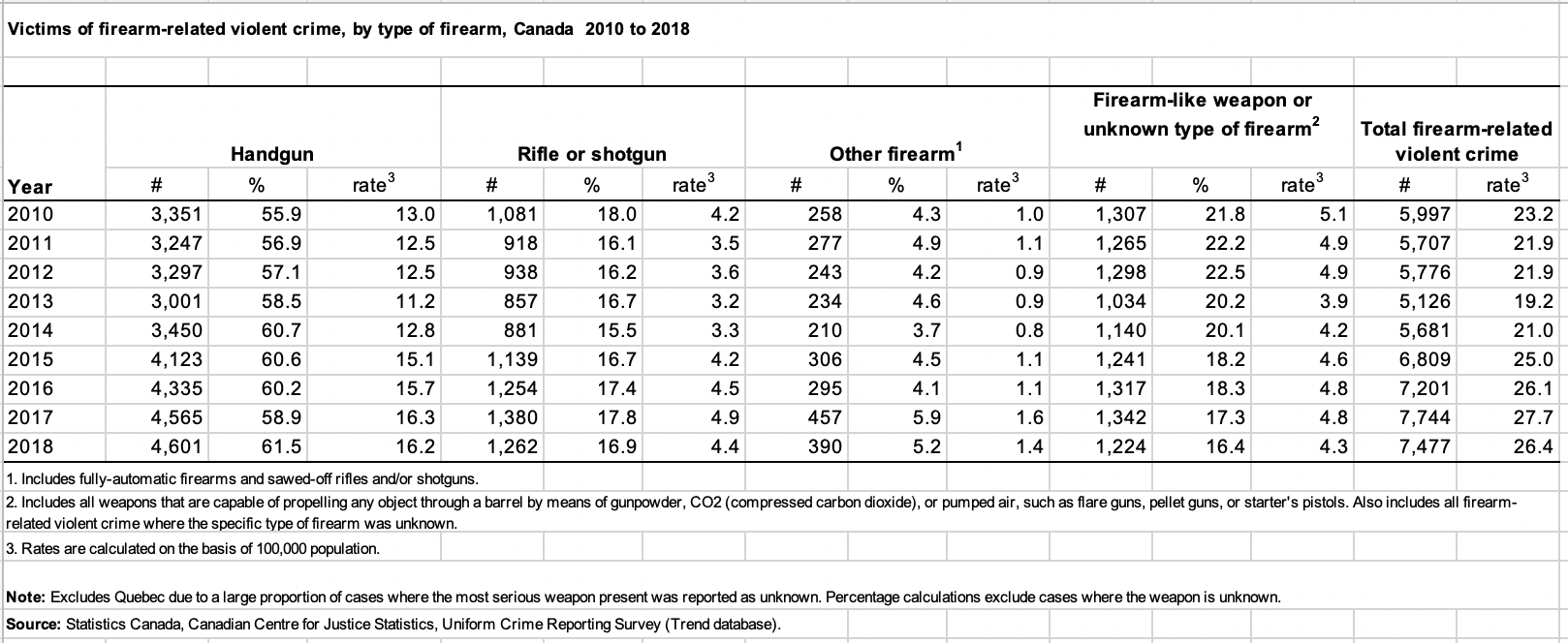 Cartoon from the Toronto Star.
Update on 17 December 2020: Newmarket Today reports gunshots in Van Bynen's Newmarket-Aurora riding.