Back story
In August 2018 contractors employed by the York Catholic District School Board to reconstruct the car park at the Canadian Martyrs Elementary School in London Road, Newmarket used heavy machinery to compact the ground, sending massive shock waves through adjacent homes in Harrison Drive and causing damage. No-one was warned beforehand. The Board denies liability and says residents should claim against their own home insurance policies and their insurers would, in turn, claim against the contractor's insurer. This proved impossible as insurance companies do not insure against earth movement. The Director of Education, Mr Ab Falconi, decided home owners should foot the bill for the damage caused by the School Board's contractor.
The Director moves on
Ab Falconi, the Director of Education at the York Catholic District School Board, is retiring in August (photo right).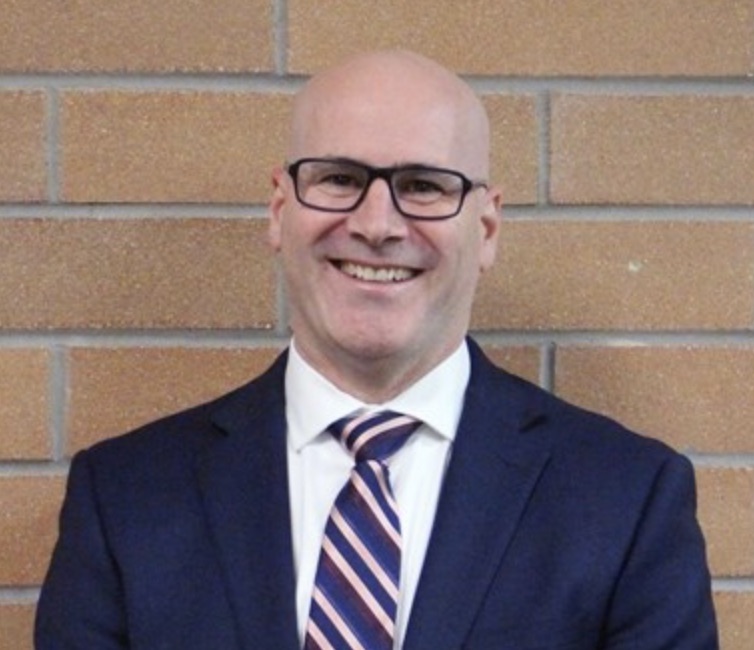 Newmarket Today records Mr Falconi's huge accomplishments in his two years at the helm.
Clearly, he has left his mark on Catholic education but not, alas, on the School Board's records and information management policy which, to this day, rests on a manual that has not been updated since 1997.
I hope the new Director of Education opens a file on complaints. Remarkably, in this day and age, the School Board doesn't keep any records of complaints. They have no way of knowing who has ever complained about anything.
Complaints
And it's not as if the York Catholic District School Board never gets complaints.
When construction vibration from the Catholic Martyr's Elementary School damaged adjacent properties in Harrison Drive, Newmarket in August 2018 residents complained – and were left to repair the damage out of their own pockets.
Hopefully the Town of Newmarket will do the right thing and protect its residents from rogue organisations that damage people's property and walk away. It happens more often than you'd think.
The Town is to consider a possible by-law on property damage caused by construction vibration later this year, sometime between July and September. The promised report has slipped before but no worries, the coronavirus has put a spoke in many of the departmental work plans.
More time needed
The revised workplan tells us:
"Additional time needed to liaise with Legal Services to ensure there is a legal means to require/enforce the recommended measures."
Over a year ago, in March 2019, a report from Planning staff went before councillors which said this:
"Over the course of the review, staff contacted numerous municipalities to determine how they deal with vibration issues from construction activities in their communities.
Of the responses, it appears few municipalities (with the exception of the City of Toronto) have standard requirements for vibration considerations and only require review when a development proposal is in proximity to a rail line."
Toronto has had a Vibration By Law since 2008. Perhaps we can learn from them.
This email address is being protected from spambots. You need JavaScript enabled to view it.