The constituency office of Newmarket-Aurora's MPP, Christine Elliott, was today picketed by a good-natured rainbow coalition of protesters, all concerned about Doug Ford's latest cuts.
The group says they are independent and not party political.
I see familiar smiley faces. Not one of them looks threatening.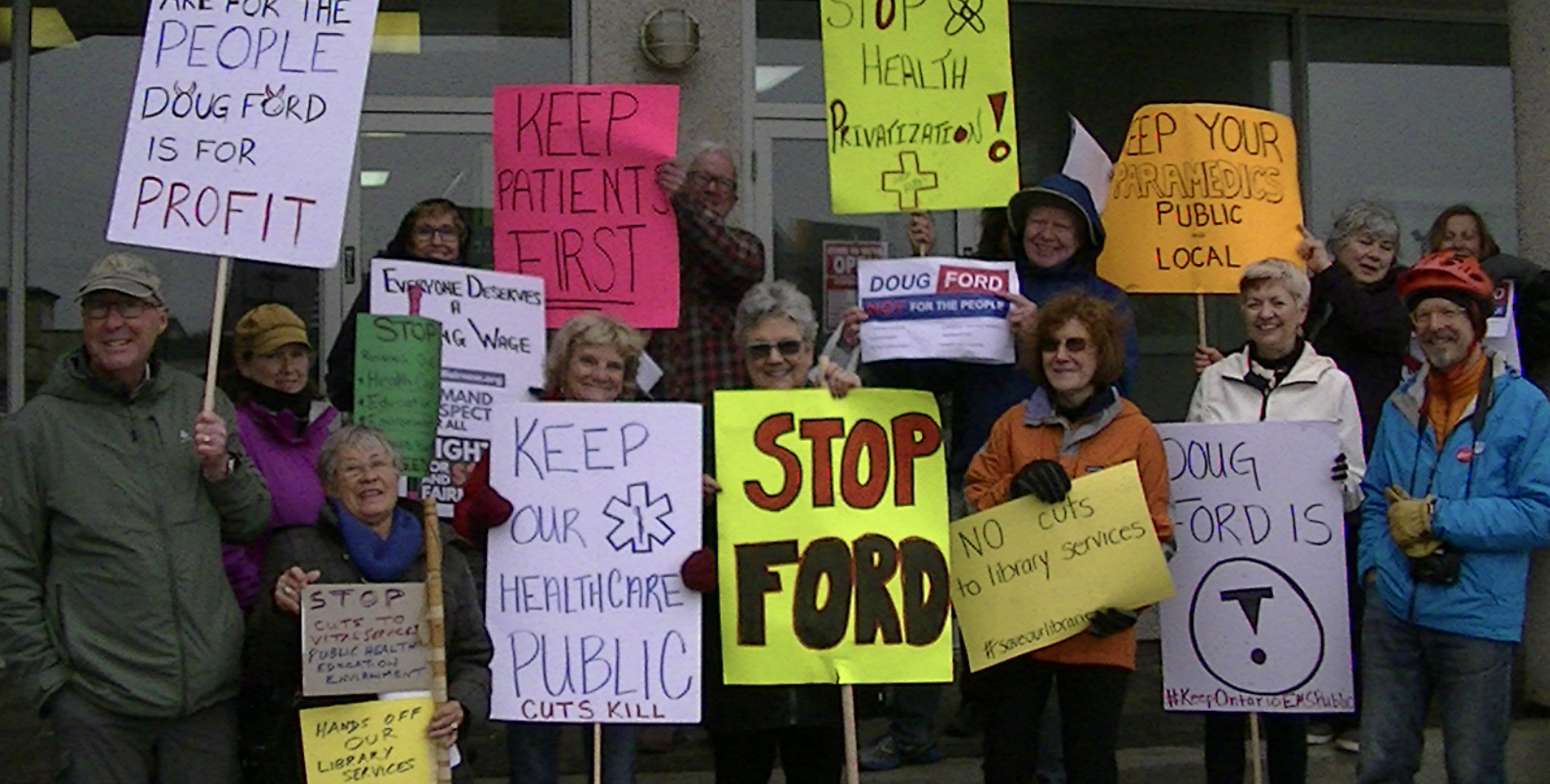 Jackie Playter is in the thick of it, holding a placard aloft which shouts:
"Keep our Healthcare Public. Cuts Kill."
Jackie, Newmarket's Honorary Citizen of 2017 and the Town's champion hugger, vows to be back outside Elliott's office next Wednesday from 12 noon to 1pm doing the same thing.
Protesting. Gently.
Elliott's staff lock the front door, keeping the protesters at bay, while insisting:
"There are no cuts."
Elliott is, of course, Minister of Health besides being Ford's Deputy Leader - even though she can't stand him.
In its review of the 2019 Ontario Budget, the Conference Board of Canada, says
"The province plans to restrict growth in health care spending to 1.8 per cent over the next five years. This will be a remarkable feat if achieved, as the province has seen health care spending grow at an average annual rate of 3.7 per cent over the last decade."
This means reining back health spending significantly while Elliott and Ford place their faith in "efficiencies".
The Toronto Star's Robert Benzie tells us:
"Queen's Park is slashing its share of public health funding with municipalities from 75 per cent to 50 per cent, and eliminating thousands of teachers' positions across the province."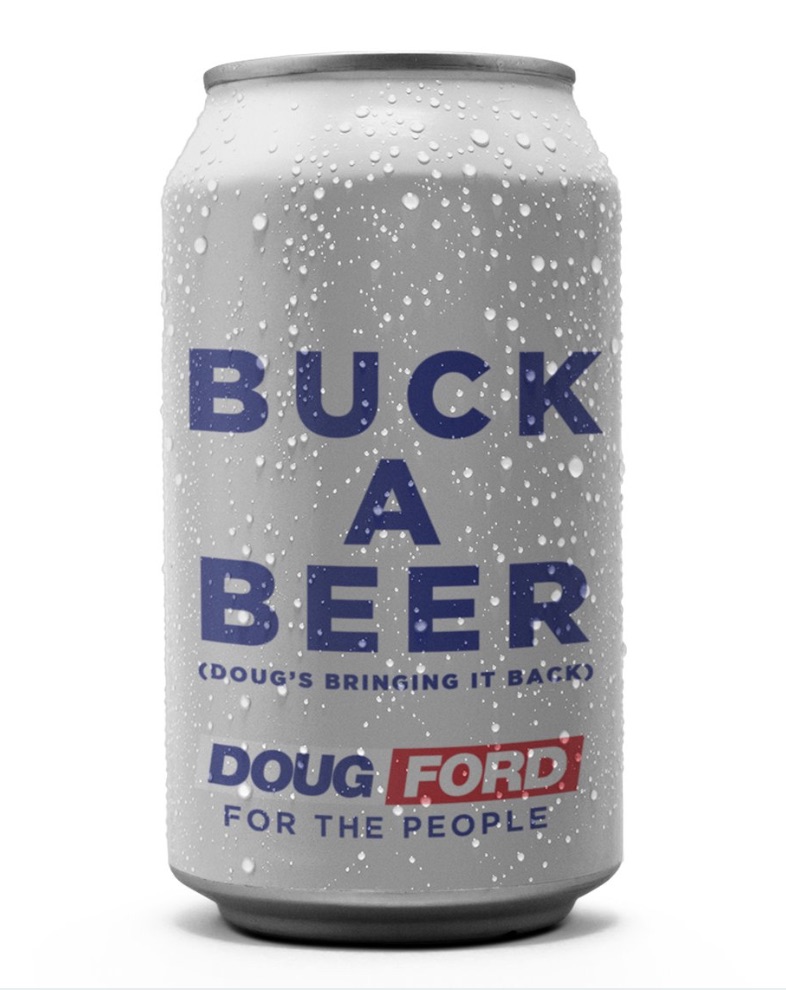 We are told spending cuts extend from trees to libraries.
Ford likes cutting programs by half
At a time of unprecedented flooding Ford is cutting in half the provincial funding to Ontario's 36 conservation authorities.
The Ontario library service is losing half of their provincial funding, axing inter-library loans which will be a hammer blow to more isolated communities.
But, funnily enough, there always seems to be enough money to pay inflated salaries to Ford's cronies who land plum patronage jobs in and around government.
Here is the Toronto Star's list of winners and losers in Ford's first budget.
If you need an alcoholic drink at 9am then Doug Ford is your man.
This email address is being protected from spambots. You need JavaScript enabled to view it.
Background: Elliott was parachuted into the riding after Charity McGrath was blocked by Ford from standing as PC candidate for election irregularities. Elliott hates Ford but conceals her animus towards him as the price of remaining PC Deputy Leader and Minister of Health. Elliott chooses not live in the riding.
Update on 9 May 2019: This is how Newmarket Today covered the story as it developed.