Things are stirring down at tomvegh.com.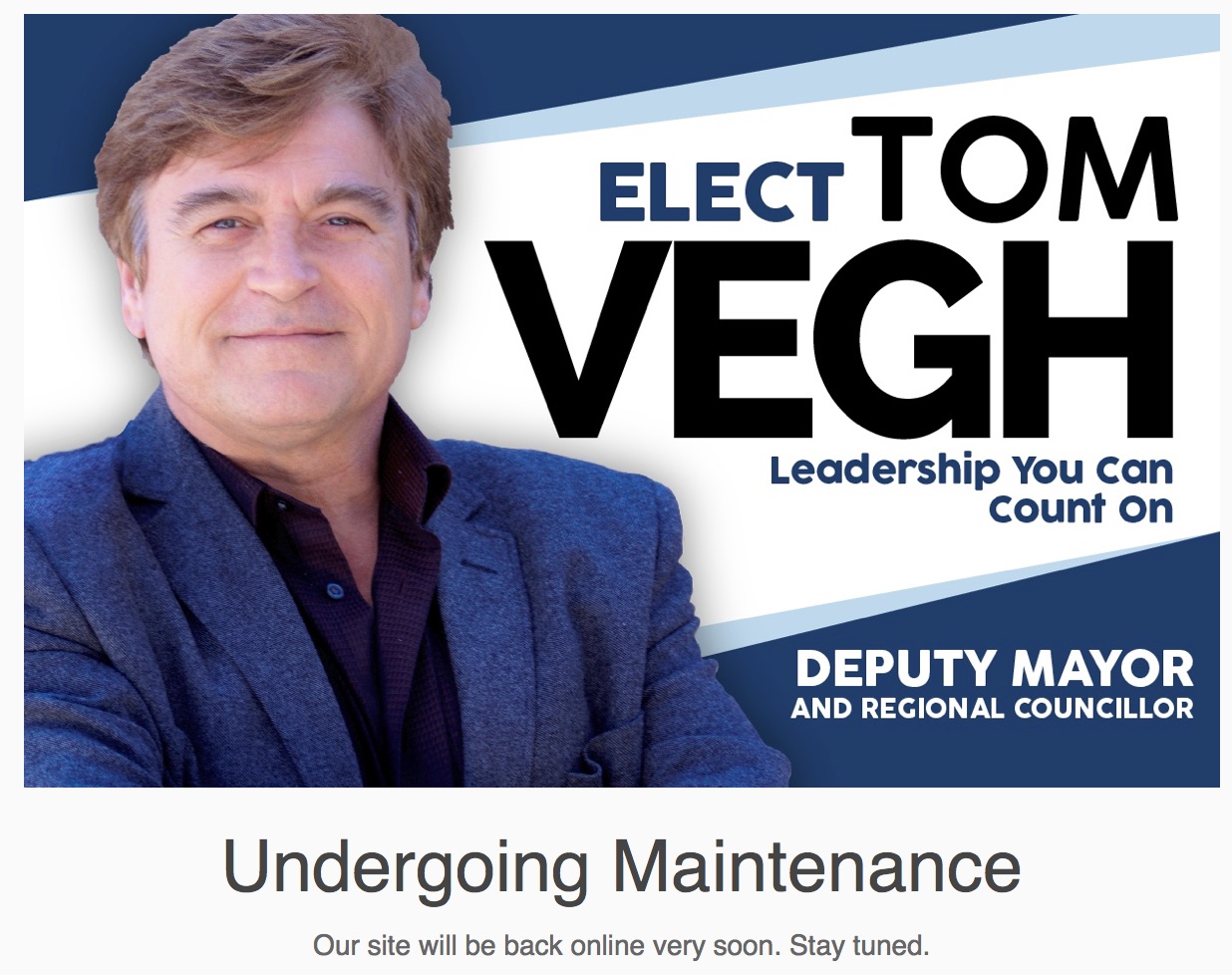 The wannabe Newmarket Deputy Mayor and Regional Councillor has finally visited his own website and given it a bit of a tweak.
Tom has posted a photograph of himself above the text: Undergoing Maintenance.
But he has revealed his campaign slogan:
"Leadership you can count on."
Can we?
In what way can we count on you Tom?
Please be as specific as you can. But no need to rush.
Joan Stonehocker, the chair of Newmarket's Library Board, has also declared, joining the Leader you can count on and Chris Emanuel in what could be a fascinating three-way race.
More will follow.
This email address is being protected from spambots. You need JavaScript enabled to view it.