The Metrolinx Board has removed the requirement for grade separation at Mulock Drive, home to the proposed new GO Rail Station.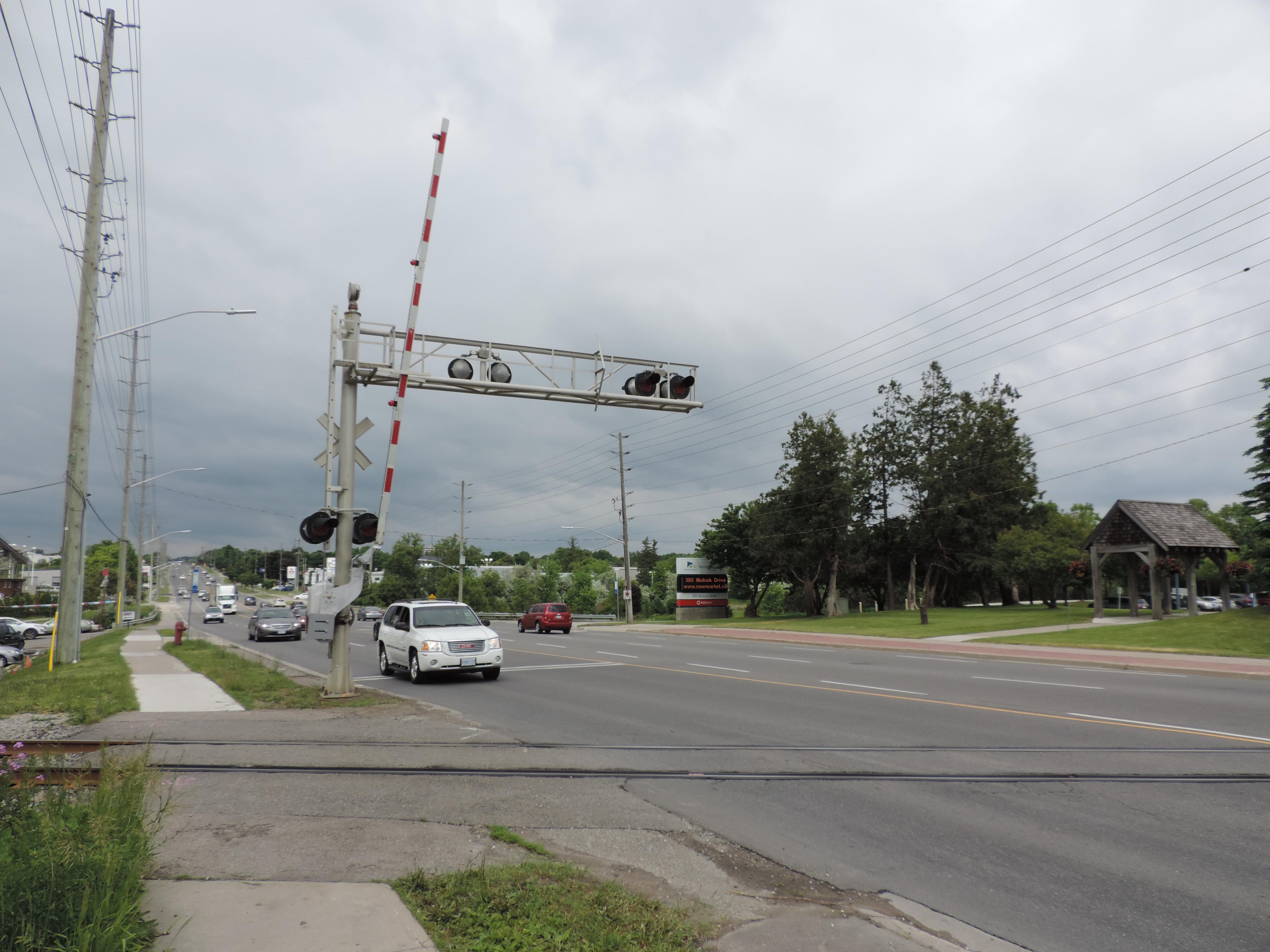 The Preliminary Design Business case, presented today, argued the Mulock Station could go ahead without grade separation – something that was earlier held to be essential to the viability of the new station.
Instead, Mulock will be considered separately as part of a "system-wide rail crossing analysis". I have no idea when this gigantic piece of work is due to report.
To avoid this fate Newmarket will now have 6 months to argue for the reinstatement of grade separation before the Metrolinx Board considers the full (and final) business case for each new station in October 2018. This is the so-called "decision gate" before Regional Express Rail goes to market and procurement begins.
Although the Town debated Mulock Drive and the proposed new station at its Council meeting on Monday (5 March 2018) its position on grade separation was not reported to the Metrolinx Board today (at least not in the public session). I don't know if this was just lethargy or a failure to get their act together in time.
Status Quo Ante
The Town has asked for a meeting with Metrolinx and MPP Chris Ballard so maybe they are pinning all their hopes on that. But, in so doing, they will be asking for today's decision to be reversed and for a return to the status quo ante.
Joshua Engel-Yan who reported to the Board on the methodology of new station selection said there were still unknowns about Mulock. He said he needed more information on land use around the proposed station. Whether he will get anything useful before October 2018 is debatable. The Town has only just gone out to tender for outside consultants to work on the Mulock Drive Secondary Plan.
Urgency
I suspect all is not yet lost though the Town's Director of Planning needs to inject a sense of urgency into things. 
Joshua Engel-Yan told the Board that Aurora is quite constrained for station access. And Board Chair, Rob Prichard, said moving the 15 minute service north to Mulock would change all the statistics.
He was just thinking aloud. Don't take this to mean he is sold on the idea.
The Board also agreed the 2041 Regional Transportation Plan. After lots of mutual back slapping and congratulations on a job well done Chief Planner, Leslie Woo, tells the Board:
"This is a moment in history."
The life of the Plan is 10 years after which it will, no doubt, be reviewed.
This email address is being protected from spambots. You need JavaScript enabled to view it.
The Board agreed:
"That staff continue the delivery of all the 12 new stations identified at the Metrolinx Board Meeting of June 28, 2016 subject to further policy, infrastructure and operating refinements."
The Preliminary Business Case agreed today says of Mulock: 
"The design does not preclude a future grade separation at Mulock Drive, which will be considered separately as part of a system-wide rail crossing analysis."
---