The Ontario PC's Provincial Nominations Committee is to meet tonight (Friday 9 February 2018) to review "certain disputed candidate nomination contests" according to reports this afternoon from the Canadian Press.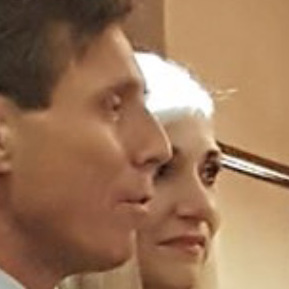 Charity McGrath is the PC candidate for my own riding of Newmarket-Aurora so I like to follow what is going on.
The Canadian Press has learned the party's Provincial Nominations Committee will meet tonight to examine the allegations and could overturn the results of the contests or maintain the status quo.
Tory candidates in three ridings where nominations have been disputed — Scarborough Centre, Ottawa West-Nepean, and Newmarket Aurora — have released a statement asking for the party's review to be halted.
Thenusha Parani, Karma Macgregor and Charity McGrath say the allegations are based on "rumours and innuendos."
I haven't been able to track down a copy of the elusive statement yet. But maybe the reference to "rumours and innuendos" is the totality of it.
According to the Party rule-book, the voting members of the Provincial Nominations Committee (PNC) comprise:
the Party President (Jag Badwal) as Chair;

 

two members designated by the Party President, who shall serve as Vice-Chairs;

two members designated by the Leader;

the Campaign Chair; and

the Executive Director of the Party.
Clearly, if the Interim Leader, Vic Fedeli, wants to have a second look at the way in which Charity McGrath "won" the nomination in Newmarket-Aurora he has the votes on the PNC to do it.
You simply can't have candidates running for elected office who secure their Party nomination by cheating.
No. Not allowed. Ever.
This email address is being protected from spambots. You need JavaScript enabled to view it.
Key dates on PC Leadership vote:
February 15th – Leadership Debate

February 16th – Membership cut-off

February 20th (approximately) – Unique verification number mailed to Ontario PC members

March 2nd – March 8th – Voting period

March 10th – Leadership Convention
---
Update at 22.20 on Friday 9 February 2018: Charity McGrath confirmed as the official PC candidate in Newmarket-Aurora. She's good to go say PC chiefs.
The Globe and Mail (Saturday 10 September) reports: 
'Ms. McGrath declined to comment when reached by The Globe, saying, "enough is enough." She also said she did not authorize the release of a joint statement, which includes her name. The statement, released Friday afternoon, said the review launched by Mr. Fedeli is based on "rumours and innuendo" and should be halted."
Charity McGrath now denies authorising the release of this statement:
"We have learned today that there are actions being taken against a number of candidates by certain individuals based on rumours and innuendos. 
What's more, we have not been asked for or provided an opportunity to provide our perspective. Yet, sadly, today, we find more women are being targeted unfairly.
We call on the leadership candidates Caroline Mulroney, Christine Elliot and Doug Ford, and interim leader Vic Fedeli, to put an end to this, so we can move forward collectively and focus on defeating the...Liberals in June as a team."
---