Newmarket Mayor, Tony Van Bynen, appears isolated in his enthusiasm for Bob Forrest's Clock Tower development which would blight the the historic downtown.

All five candidates battling to fill Joe Sponga's vacant council seat in Ward 5 have repudiated Van Bynen's eccentric view that
"the Clock Tower is a great example of the intensification we need".
Darryl Wolk, the first to declare, has repeatedly made clear he is unequivocally opposed to Forrest's plan. Earlier today he tweets:
"A vote for WOLK is a vote against 7 storeys of rental in our heritage district. Our historic downtown will NOT be destroyed on my watch!"
Darryl Wolk is a known quantity who relishes speaking his mind. But it is unclear whether he can translate his impressive presence on social media into votes in the ballot box. There is no straight read-across. Remember Maddie Di Muccio? She tweeted and blogged from dawn to dusk and was crushed in the 2014 election by the then unknown Kelly Broome-Plumley.
The hitherto low profile Bob Kwapis, perhaps best known for his work as co-chair of the Ward 5 traffic safety committee, declared his candidacy on the same day as Wolk (26 July 2016). He tells me he has "great concerns" about the development in its current form. He says:
"I cannot support a mammoth building that does not respect our heritage."
Tom Pearson, the veteran anti-poverty campaigner, says he believes any new development should be sustainable
"within the three floors designation of the original official plan."
Ron Eibel, who stood unsuccessfully in Ward 5 in 2014, is deeply concerned about the huge bulk and mass of the controversial proposal. Eibel won plaudits for his scale model of Forrest's development which took pride of place in the Council Chamber for the second Statutory Public meeting on the application.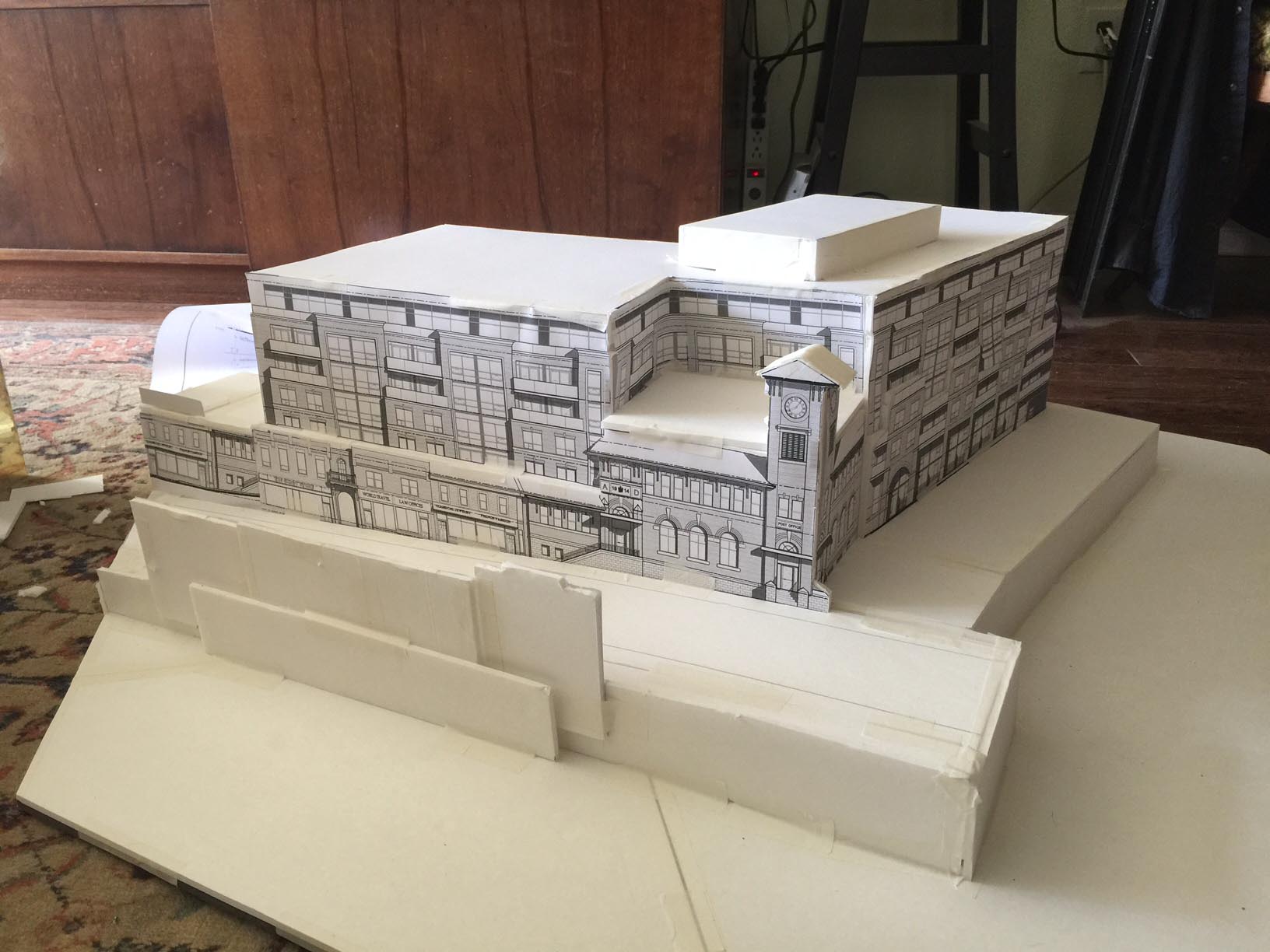 Ian Johnston, who ran against Maddie Di Muccio at the last election, is keeping his powder dry, telling me he is waiting for the Planning Report on 29 August 2016. But his views on the Clock Tower are on the record when he told the Council earlier this year:
"I think the project is "too large" for the area in consideration…"
We have five candidates and counting. Others are still thinking about throwing their hat into the ring.
But, for the moment, retired banker Tony Van Bynen looks increasingly isolated, a cheerleader for a doomed project with very few friends.
Nominations close on 2 September. The By-election will be held on 17 October 2016.
This email address is being protected from spambots. You need JavaScript enabled to view it.
Update on 3 August 2016: See Chris Simon's coverage of the by-election candidates here. And you can read Bob Kwapis' detailed views on the Clock Tower here.
---