Three years ago to this very day, on 24 June 2013, Newmarket's Committee of the Whole meeting in closed session "agreed in principle" to a land swap at the Clock Tower.
Clearly, this decision did not come out of the blue.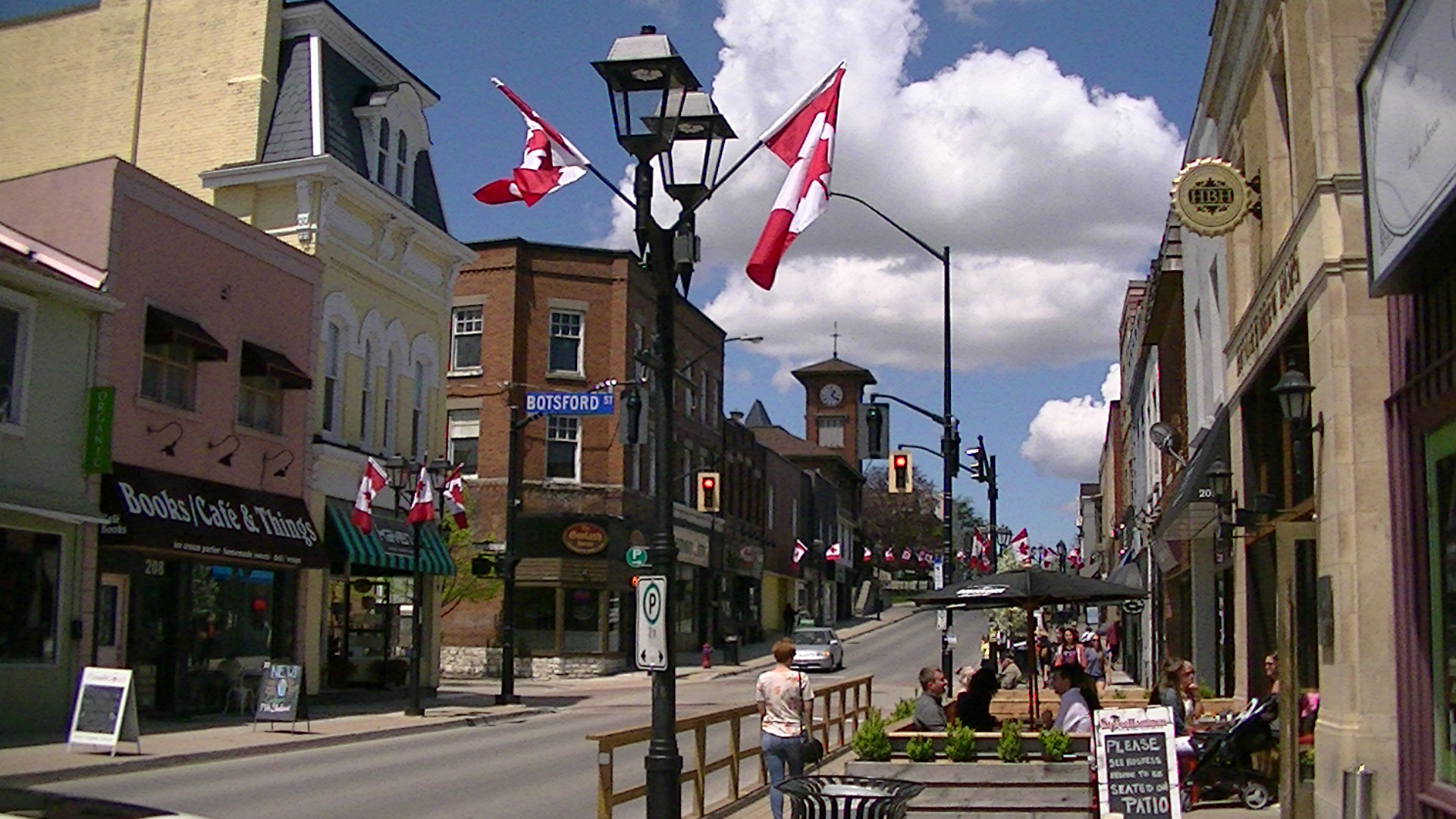 On 19 April 2016, I asked the Town – using Freedom of Information legislation - to let me have sight of any correspondence and details of the land exchange at the Clock Tower requested by Bob Forrest in the period up to 24 June 2013.
You can access the material here. (Clock Tower Information Request 19 April 2016) The material has been heavily redacted to protect the confidentiality of staff discussions, on-going negotiations, personal information and such like.
According to Regional Councillor John Taylor most confidential information will become available at some point in the future. He told the Council on 29 September 2014:
"…in-camera discussions go through a process and most of them eventually, if not all of them, eventually, come out of camera. You go through a process that takes time and staff review it and they report back to us how to bring it out in its entirety or partially and at what stage."
This is wishful thinking. There is no Council policy automatically to declassify confidential papers after a set number of years. The Council's decision not to buy the Glenway lands in 2008 only became public knowledge recently.
A number of reports on the Clock Tower have been withheld in their entirety including one from the CAO, Bob Shelton, which went to the closed session of the Committee of the Whole in June 2013 when agreement in principle was given to the land swap.
But, for the moment, such information as we have tells us that Forrest plays a very long game. He outlined his plans for the Clock Tower at a closed meeting of the Committee of the Whole on 27 June 2011 – almost five years ago.
The Forrest Group website tells us
Municipalities regularly accept Bob's input and recommendations on zoning and planning issues.
Forrest gets results
 by leveraging our strong reputation and existing relationships with municipal staff and politicians.
Forrest does this by getting close to planners and senior staff, acting as a conduit, passing on the views of councillors and other people of influence. He knows that municipal wheels turn slowly but if they are going in his direction he is prepared to sit it out.
Taken in the round, the documents show how it all works. Forrest first outlines the concept and then painstakingly builds consent, seeking advice and comments on his project, making incremental changes as required, slowly getting staff and politicians on-side.
His planning application to redevelop the Clock Tower site and demolish historic commercial properties in the heart of the Heritage Conservation District goes to councillors for decision on Monday 29 August 2016.
This email address is being protected from spambots. You need JavaScript enabled to view it.
---
The Clock Tower Documents released on 10 June following my FoI request. See (Clock Tower Information Request 19 April 2016)
Confidential minutes from 2003 show the Council was looking at parking and various related issues in Market Square. The next reference is in 2011.
16 February 2011. (FoI bundle 4) Memo to Town Solicitor from Michele Brymer, a law clerk employed by the Town headed: "Library and Market Square Parking Area: Boundary Ownership and Town Agreements." She tells the Town Solicitor the files reveal
"That the redevelopment of Market Square parking area (the "project") was approved through Public Works Report 2003-57 for infrastructure improvements which received Council approval on June 23, 2003. This report included all of the parking areas between Park Avenue and Botsford Street and some work relating to Clock Tower parking lot.
"That 1508164 Ontario Inc is the property owner of 184-194 Main Street South and their property extends over part of the project lands."
Most of the rest of the memo is blacked out.
27 June 2011. (FoI bundle 5. Heavily redacted) A hand written note of the closed session Committee of the Whole where Bob Forrest gives a presentation on the "Clock Tower concept".
The rest of the note is redacted.
5 July 2011. (FoI bundle 6. Heavily redacted) This is a hand-written note of a staff review of Forrest's Clock Tower proposal. Present are Bob D, Rob Prentice (since retired), Esther Armchuk, Rick Nethery and Mark K. It is heavily redacted.
"Information required to comment on proposal. Rob wants to set up a balance sheet. Benefits for Town vs Costs for Town."
22 July 2011. (FoI bundle 7) Another hand-written note which is heavily redacted. It is a "Clock Tower Update meeting" involving Rob Prentice, Dwayne T, Bob Shelton, Alan L, Chris K, Esther Armchuk and Linda T.
"Rob Prentice brought group up to date on various tasks to be completed.
Bob indicated that we may need to go "outside" to find someone specialized enough that could put together a proper package/proposal – feasibility. Bob has spoken to a company called "Altus" who may be able to assist with a proposal for a P3 arrangement.
Identify issues for upcoming Council meeting.
1.     Access and Access Rights. These issues have to be dealt with. You can't simply cut off access to the rear of buildings by plopping a building on there if it means that access will be restricted/eliminated to other property owners.
2.     Clock Tower is designated under the Heritage Act. There is a By-law (Linda to locate). Would have to determine which components of the existing building would have to be  (redacted)
3.     Redacted.
4.     Parking issues. (Redacted)
"There is also a Heritage Conservation District Plan in place downtown – would impact adjacent neighbouring homes – need to have a proper interface b/t tall condo and smaller house."
27 February 2012 (FoI bundle 13) These are the minutes of the closed session of the Committee of the Whole. The Committee heard from Bob Forrest.
"Concept plans were provided and the proponent identified that part of the proposal which includes the necessity of the (redacted) Town owned lands."
The Committee received the deputation.  The item takes about 45 minutes.
30 April 2012. (FoI bundle 15) Chris Bobyk makes PowerPoint presentation to the Committee of the Whole in closed session.
7 May 2012. (FoI bundle 15 and 16) Special Committee of the Whole. Councillors consider a report on the Clock Tower and the proposed land exchange. On the land exchange, a proposal to exchange the land for a nominal $1 is replaced by the words "for a value to be negotiated".
The meeting also agreed to tell Forrest that the Council
"does not take a position on the proposed development at this time and directs staff if and as necessary to rectify ownership in the Market Square parking lot…"
The Committee declared surplus a portion of the parking lands abutting the rear of 184-194 Main Street conveying them to the owner of 184-194 "for a value to be negotiated".
5 June 2012. (FoI bundle 9) This is an email chain which tells us the Town and Bob Forrest agreed to pay $17,500 (split 50-50) for an appraisal of the value of the strata lands proposed to be transferred from the Town to the developer.
5 June 2012 (FoI bundle 10) This continues the email chain. On 28 June 2012, Chris Bobyk says the purpose of the appraisal is "to assist in negotiating agreed land values". On 27 June 2012 he tells the Town: "The appraisal should be addressed to both the Town and Main Street Clock Inc so its findings can be relied on us both. This will negate the need for a reliance letter."
7 May 2013 (FoI bundle 11) Chris Bobyk tells Bob Shelton:
"Bob thanks for meeting with us today. It is very important we secure the land swap clearance which would include the Town public parking opportunity at the earliest opportunity and no later than this month…"
22 May 2013 (FoI bundle 11) Chris Bobyk reports to Bob Shelton on the views of Jackie Playter and Athol Hart.
"Both were supportive of our plans and efforts regarding the six storey building option that has been proposed. This included the additional step back enhancements made along Main Street and around the Clock Tower between the podium and the condo building. We also incorporated a step back between floors 5 and 6 in the building that extends towards the library building. This was suggested by Joe in our last meeting."  
4 June 2013 (FoI bundle 11) Another email chain between Chris Bobyk and the Town's legal services people concerning proposed parking allocations at the Clock Tower. Emails are heavily redacted.
17 June 2013. (FoI bundle 8) This is a hand-written note by Town staff on Chris Bobyk's presentation to the Committee of the Whole.
"Redesigned Clock Tower development. 180-194 Main Street South. 12,000 sq ft of new commercial space. Below grade public parking and residential condo. Town would acquire 80 new underground parking spots.
Public open house on April 3, 2013. 200+ in attendance. Comments include – reduce building height. Mass and design/scale.
Revised six storey concept. Step backs from store frontages. Balcony set-backs. More glass on building. Elongated footprint of building in order to reduce the height.
Rough estimate of cost for underground parking for Town – 30,000.
80 spots on two underground levels ($2.4 million – including cash-in-lieu.)
Clock Tower proposal intended to contribute to Town's new cultural plan.
Estimate of cash-in-lieu of parkland. Bob Shelton advised that we would be bringing back reports to deal with things such as cash-in-lieu of parking.
Next steps.
The earliest that a preliminary report could be prepared is fall (Sept/Oct).
Forrest Group has met with Newmarket Heritage Committee and has received comments "recycle and reuse" existing (unclear) to the degree possible.
They've received feedback from business owners on Main Street – those businesses are in favour of project.
Robert Buchan, President of the Newmarket Historical Society – are you selling Main Street history too cheaply? Concerned abvout the precedent this sets for Main Street. "Don't sell Main Street's historical frontage so cheaply."
Chris Morris: Is this setting a dangerous precedent for historical Main Street. Having a six storey building "outshining" the Old Town Hall
Ross Caistor – member of Newmarket Historical Society. Project is too big for the area. If it drops two more floors it might work. It is too overpowering for historical downtown.
David Hunter – tenant of businesses that will be affected by the proposed development. Shop owners that he has spoken to are not in favour of the proposal.
Gordon Prentice – member of Heritage Canada. If this goes ahead it will "mutilate"downtown. This will ruin historic downtown. Process has been appalling – no notice to community.
Jackie Playter - Downtown Newmarket is the heart of historical Newmarket. Members of the BIA are on both sides of this issue. Her own personal view is that she supports this development. Thriving business needs this kind of injection of life into the downtown to preserve the businesses.
Increasing density is not a good reason for this density – defeats the purpose of the heritage core of the downtown.
Ann Martin – property owner on Main Street. She was broadsided by this meeting today. This development will not add to heritage preservation on Main Street. From across the street it will be an overwhelming vista. Port Perry – beautiful example of heritage preservation. This development would be better on Davis Drive.
Closed session: Clock Tower. Proposed land exchange to support revised development. (Everything on this is redacted)
This email address is being protected from spambots. You need JavaScript enabled to view it.
---