This poster below is one of a series that will going up in Main Street over the coming days to warn the public what to expect if Bob Forrest gets planning approval for his monstrous seven storey rental building, dumped in the heart of a heritage conservation district zoned for three storeys max.
The photo at the top of the poster shows what Forrest's 7 storey building will look like. It is, of course, an artist's impression and it gilds the lily. The photo directly below it shows a new six storey building currently under construction near Younge and Wellington in Aurora. It is not an artist's impression. It is a photo. It is the real deal.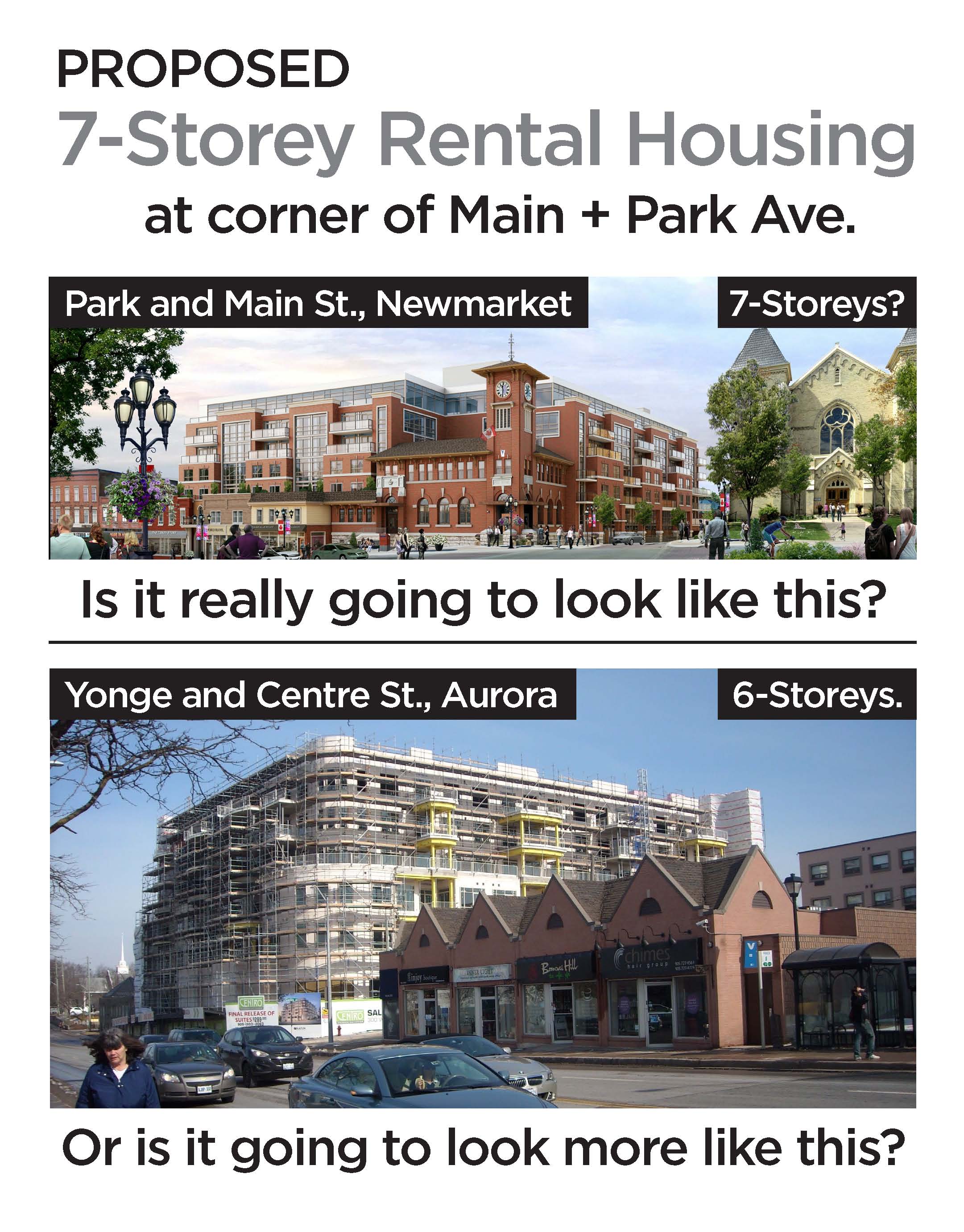 Concerned residents are pressing for a scale model of the proposed development to be made available at the public meeting on 9 May 2016 which will accurately show the height and the massing of this huge monolith. The artist's impression of the Main Street perspective, prepared for Forrest, carries a health warning in the top right hand side in tiny print:
"This drawing is not to be scaled."
This means it cannot be relied upon to guide construction. It is simply one item in a parcel of drawings and artist's impressions submitted to the Town with the sole purpose of getting planning approval.
Sceptical residents are not going to be beguiled by artist's impressions that warp perspective and massage downwards the huge, over-bearing scale of Forrest's project.
It is time for Forrest to go back to the drawing board.
This email address is being protected from spambots. You need JavaScript enabled to view it.
---