My friend, Chris Howie, emails me: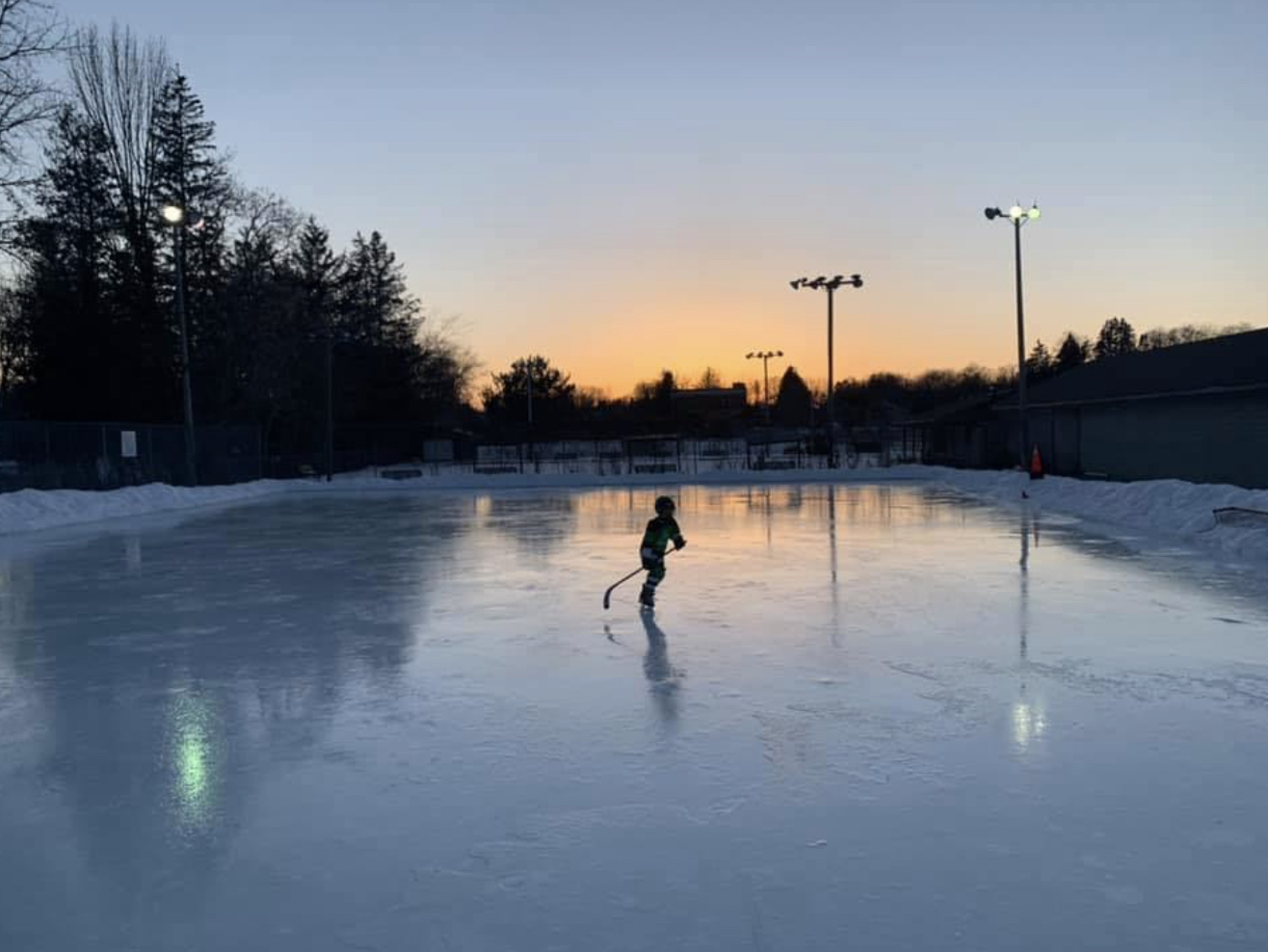 "We have a great opportunity to feature Newmarket and our Community via the outdoor rink I run for children that also raises donations. Could you please help raise awareness of the contest by doing a post in your blog?"
I tell him my blog has a small but influential readership. And he just needs numbers.
In his pitch to voters Chris writes:
"I started the Newmarket Lions Park Community Hockey Rink 9 winters ago to give back to my Community and give children of all backgrounds access to a great rink.
I run the rink by age group so that young children can skate with their friends and children their age without feeling intimidated by older kids or adults flying around and taking hard shots.
I did not have access to hockey growing up; our Family was below the poverty line for several years, so hockey was out of the question…which is why I use the rink as a Community platform to raise donations for the Newmarket Food Pantry and for Belinda's Place Women's Shelter. I also use the rink to raise equipment donations for children to help them get into the game and stay in it. This year I will be raising equipment donations for Hockey Equality."
Voting is open now until 10 November 2022 at 11.59pm.
Gordon Prentice 7 November 2022